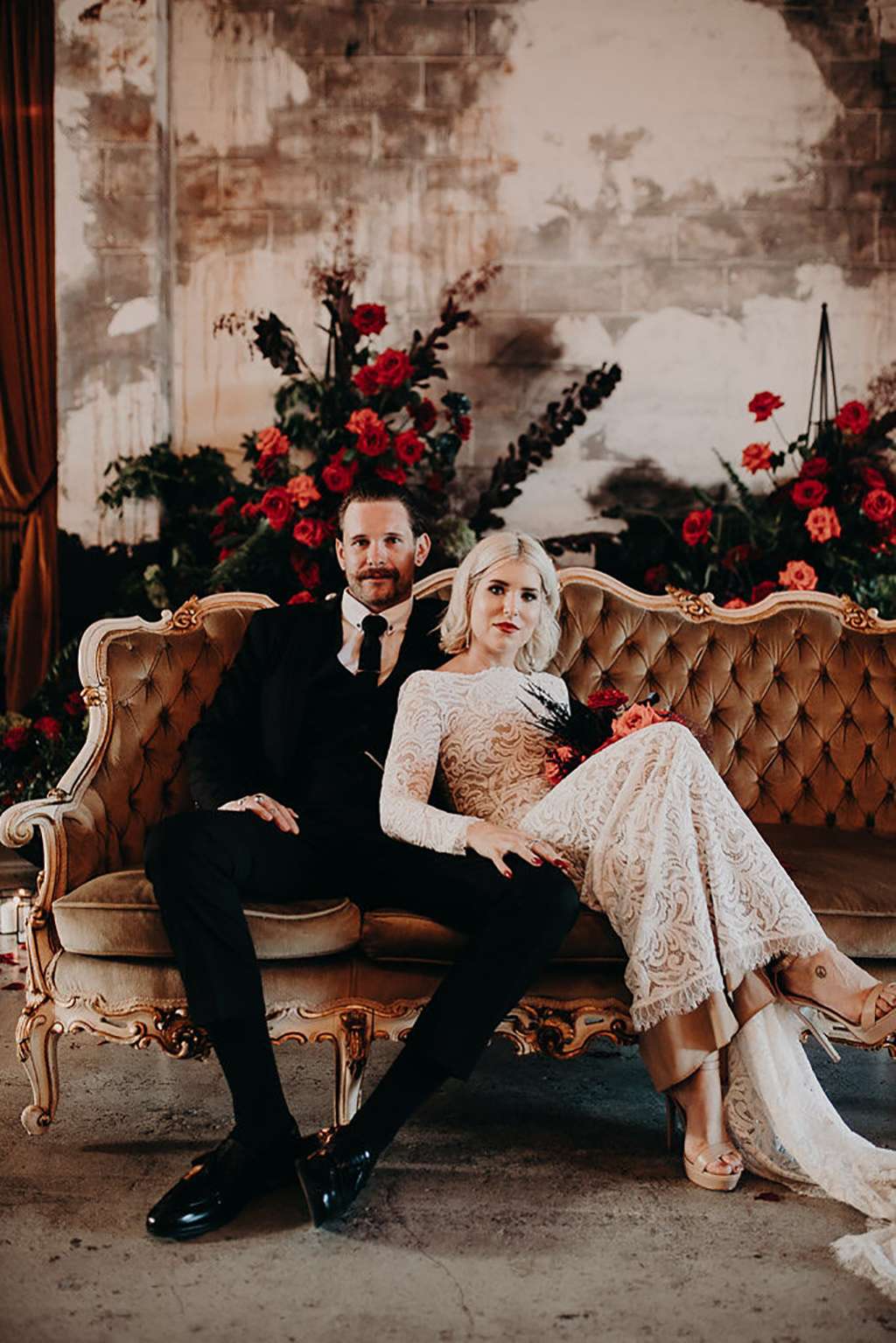 Inspired by their love of vintage and a rock n roll aesthetic, Corey and Elle's March wedding was so authentically 'them'. In fact, nearly all their guests remarked it was exactly how they imagined their wedding to be! The couple lucked out with their venue – the Mobile Barber Shop Depot in Queensland – a warehouse space stuffed with vintage leather chesterfields, antique fabrics and unique brick walls provided the perfect starting point for their day.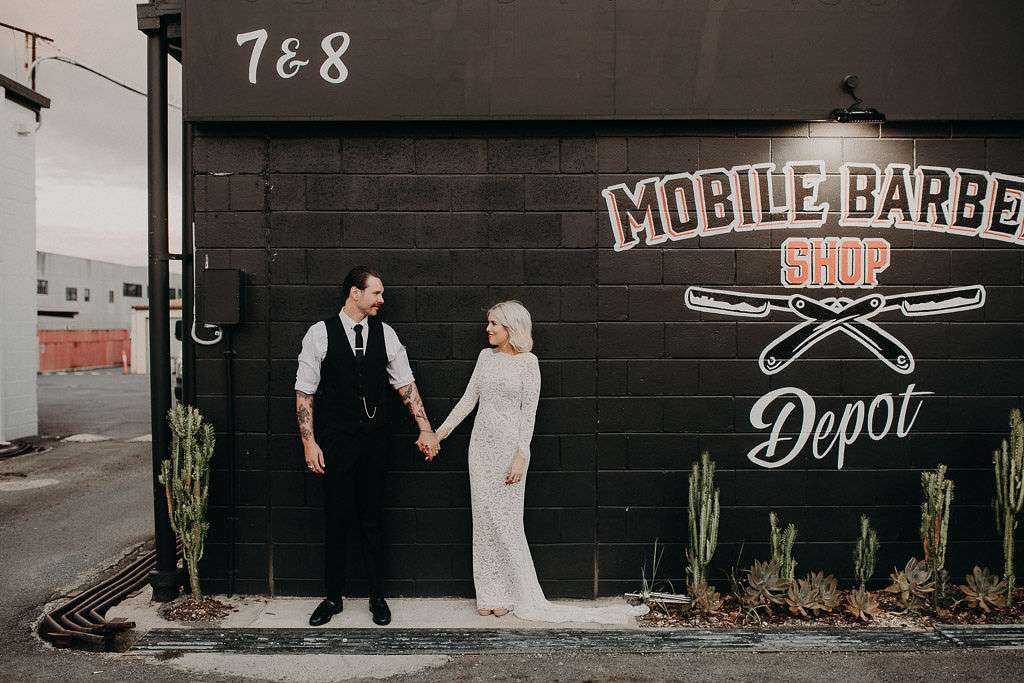 In fact the only décor that needed adding was the florals. "I'm obsessed with red roses," explained the bride, "and always knew I wanted a big installation. Our florist Xavier Nicolle delivered just that!"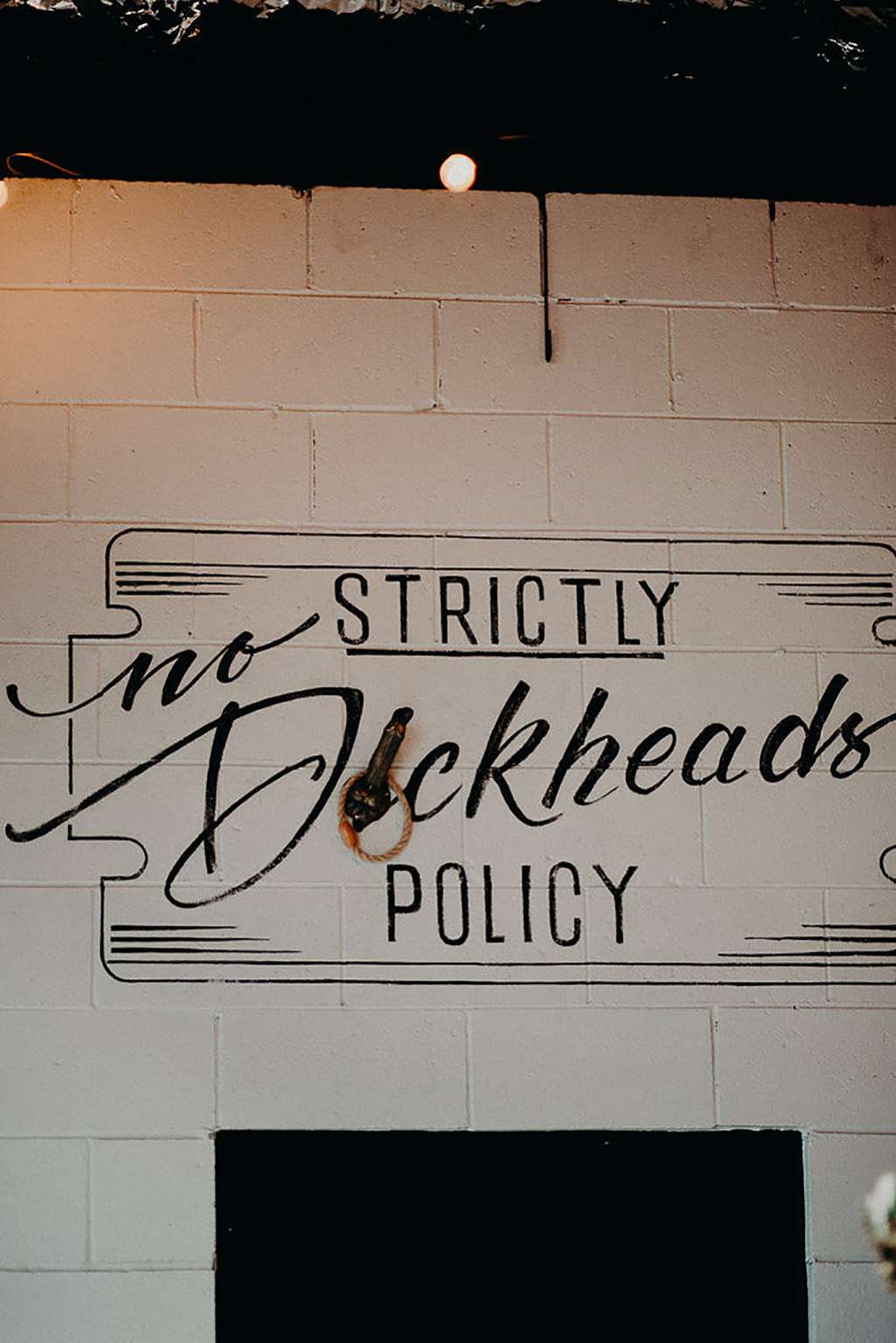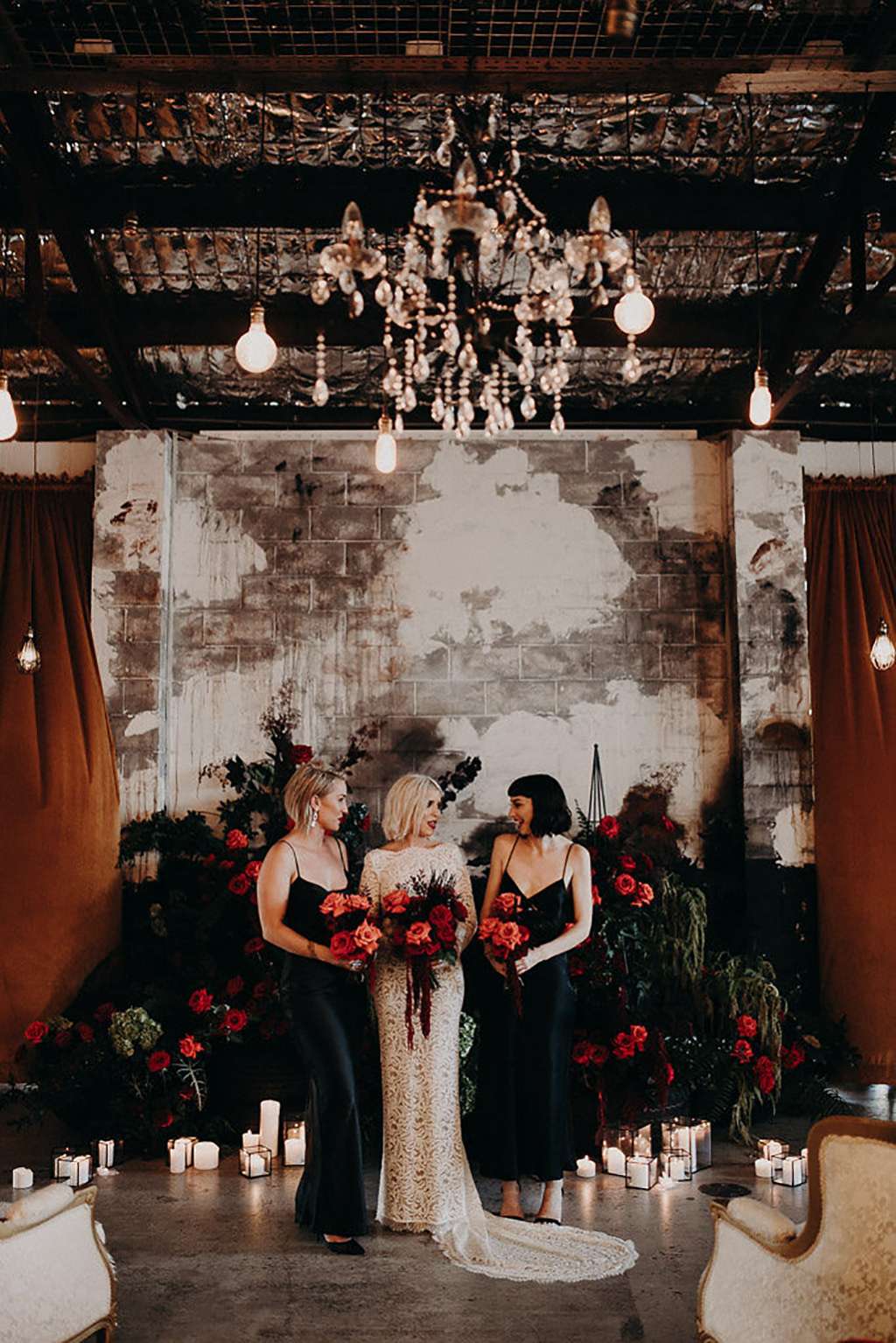 In-keeping with their rock 'n roll vibe, Elle's bridesmaids complemented her Grace Loves Lace dress with simple black silk dresses that they chose themselves. She wore jewellery by The Great Frog, a nod to when Corey followed her to London after dating for just two months. They had temporary tattoos made of their faces for their guests to get in the spirit at the reception.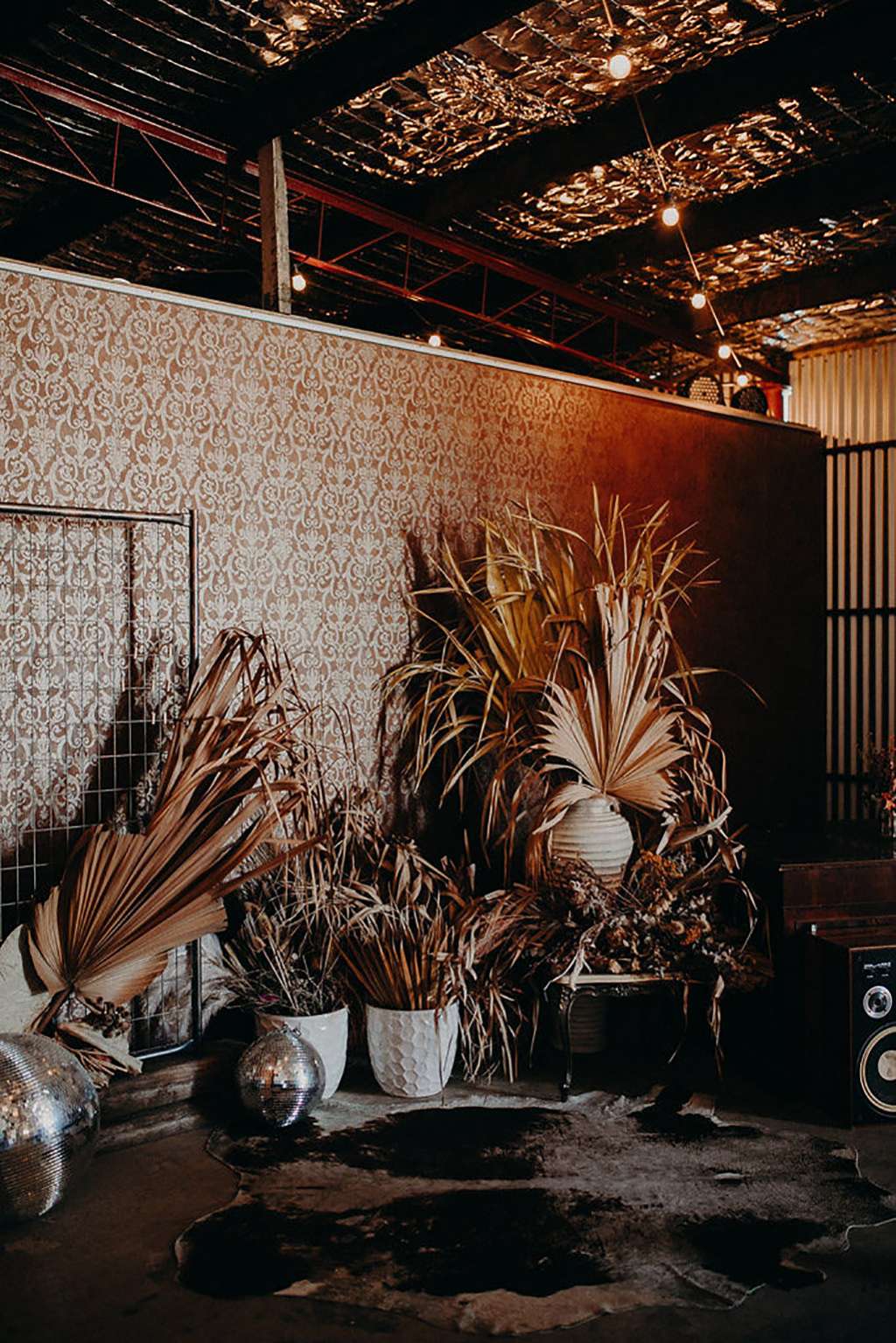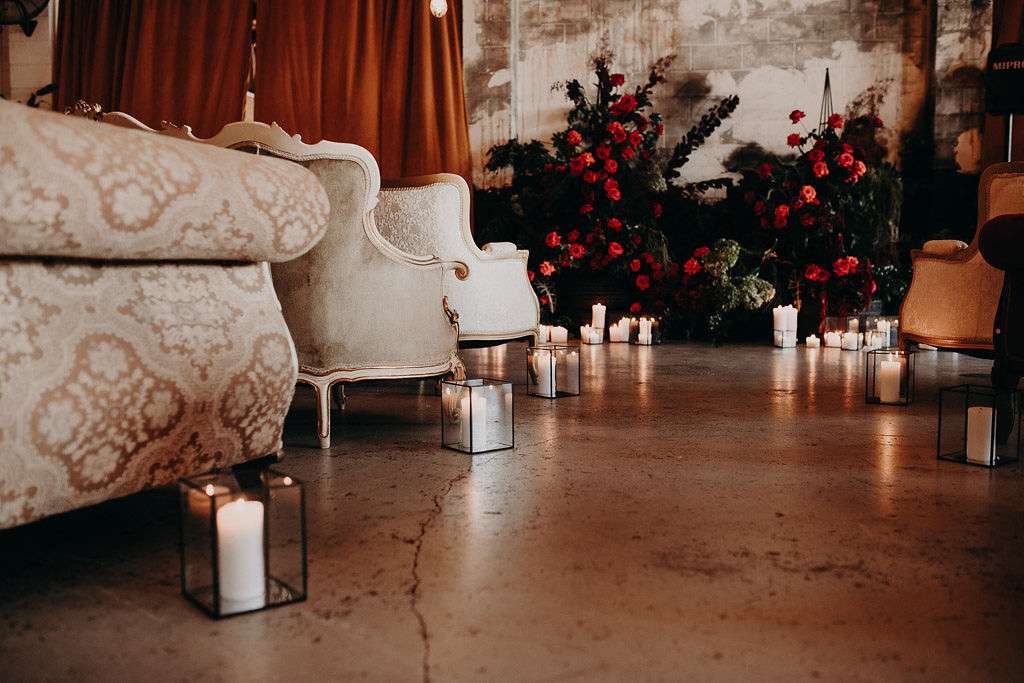 Some vintage touches they included were also incredibly sentimental – as well as a memorial photo display of loved ones sadly not able to be with them, Corey wore a vintage pocket watch that belonged to Elle's grandad, and she wore a garter that Corey's grandmother made.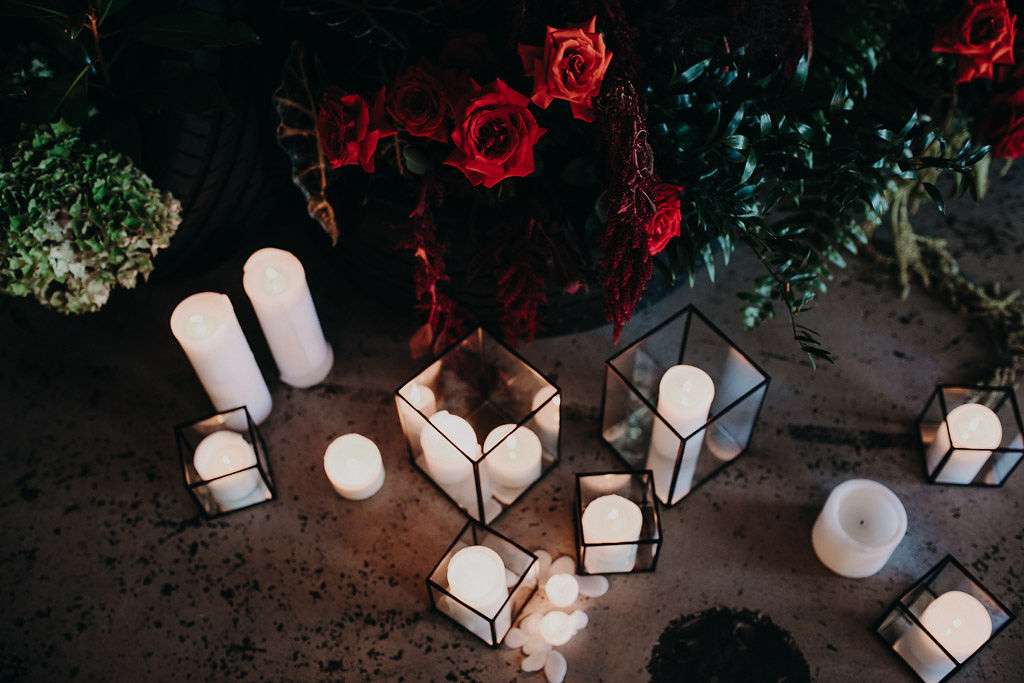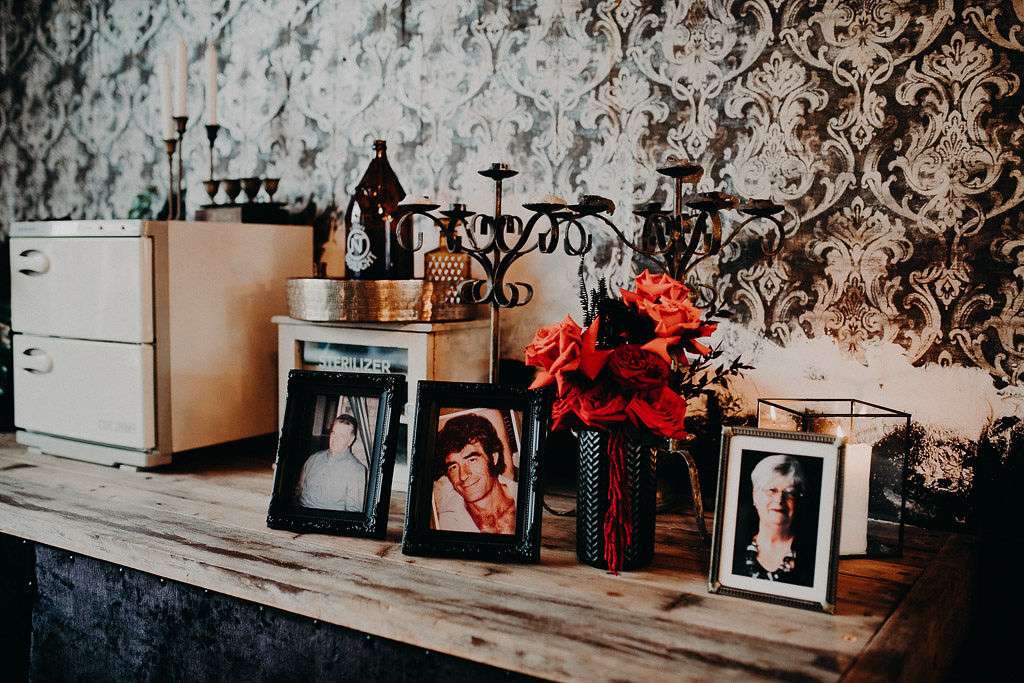 Before their ceremony Corey and Elle did a first look, and made the most of their stunning rose ceremony backdrop for photos before the chaos of the day ensued – shots that can often be overlooked in the thick of it all! Their ceremony was short but sweet, but they did write their own vows. "We basically just wanted to throw a big party and celebrate with our loved ones," said Elle. "Having all our friends and family under one roof and celebrating love with us was amazing, especially Corey's family from New Zealand and our friends from America!"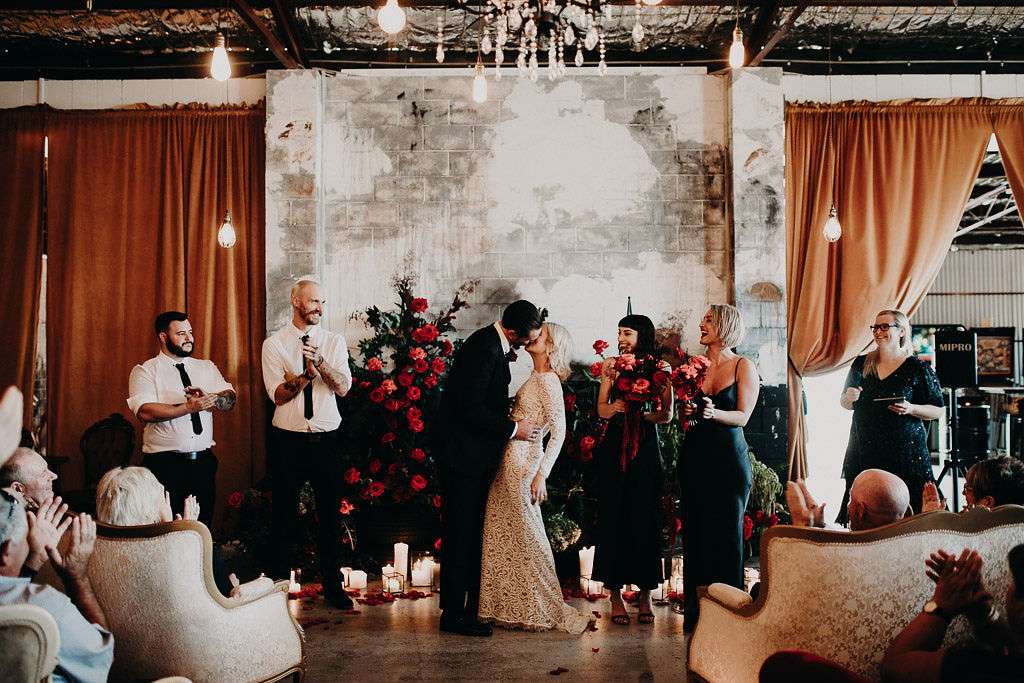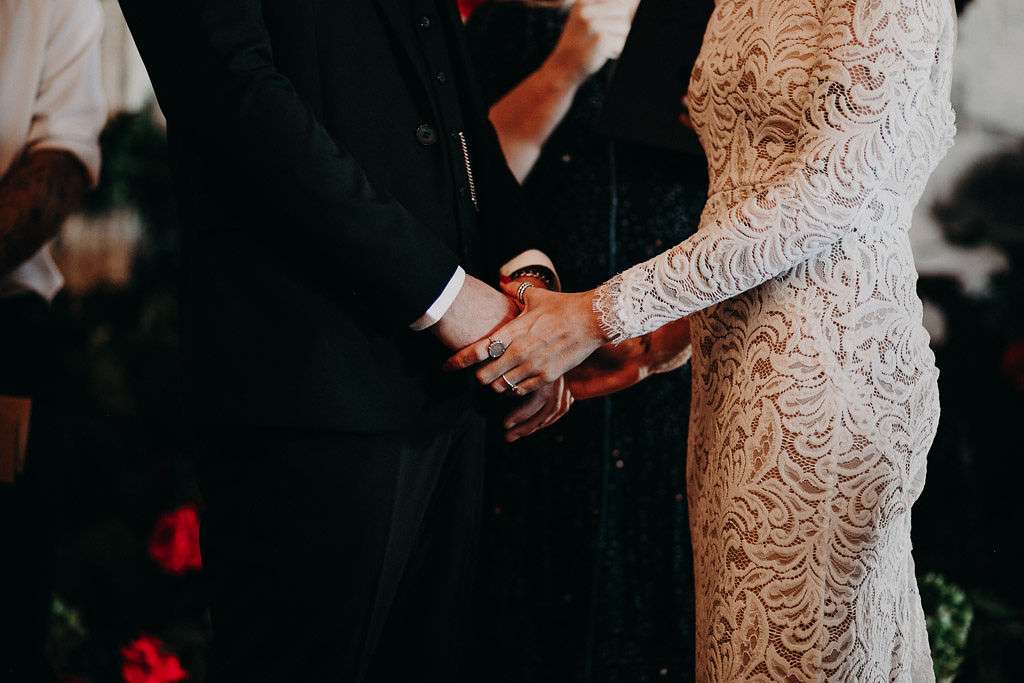 Even though their venue was BYOB, the majority of their budget still managed to be spent on alcohol – it must have been one hell of a party! They saved by having an informal wedding breakfast, catering with food trucks and a grazing table, with a cheese wheel stack 'cake' by Elle's mum. Corey's friends performed the haka, and they partied the night away with a live band.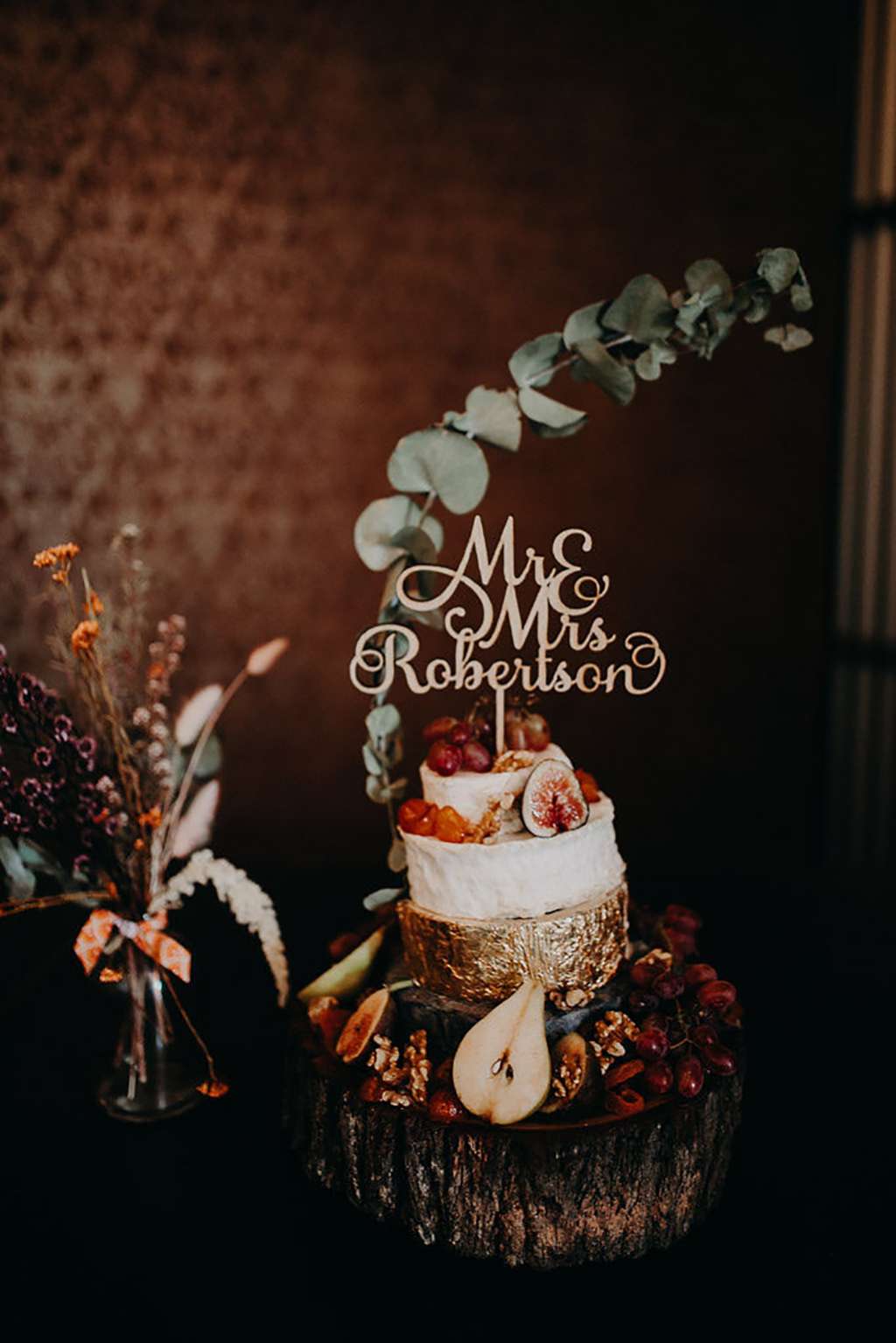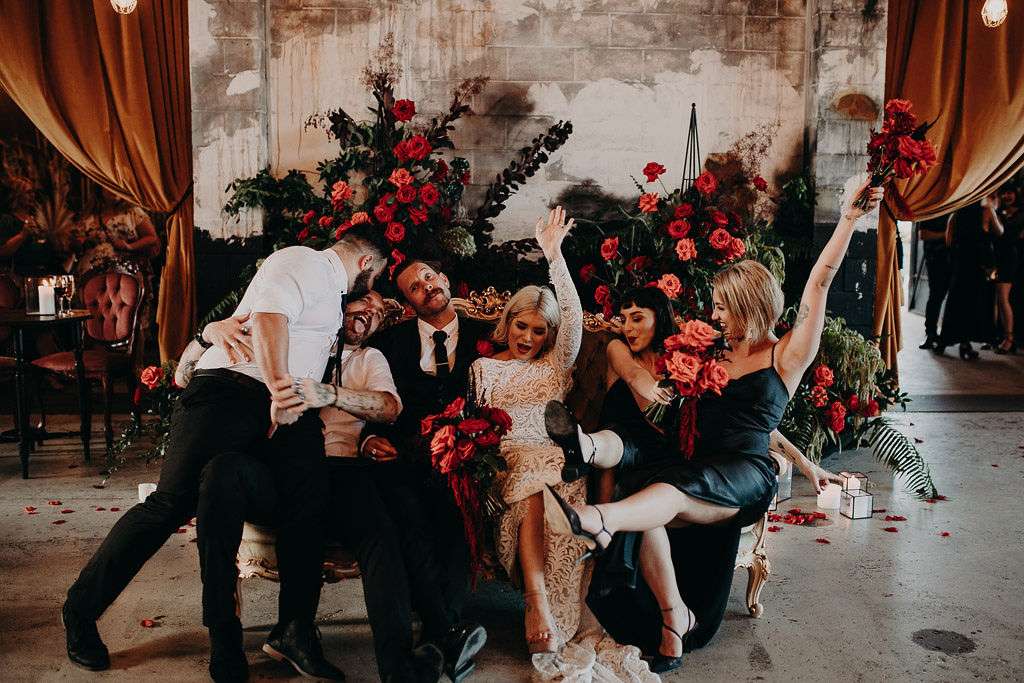 "Don't stress on the little things," Elle concluded. "Enjoy every moment, and take some time out of your night to step away and take it all in with your other half. You won't regret it!"