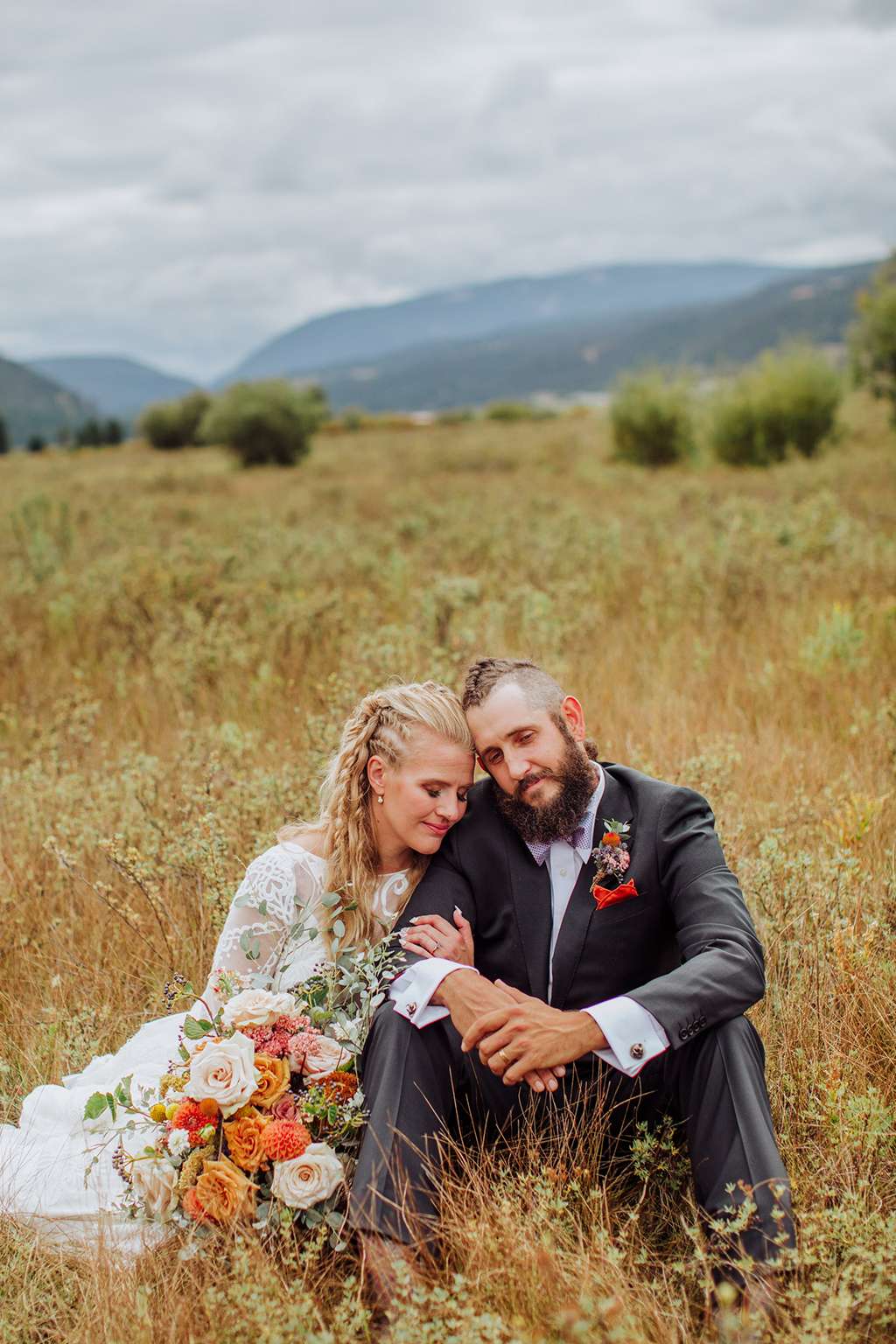 Adri and Matt used their heritage as inspiration for their wedding. He comes from Spanish, Cajun and Norwegian settlers, leading back to Nelson Story who led the last cattle drive from Texas to Montana in the late 1800s. She is Swedish and grew up Mormon. The bride told us,"for our wedding day, we wanted to pay homage to where we came from while acknowledging who we have become."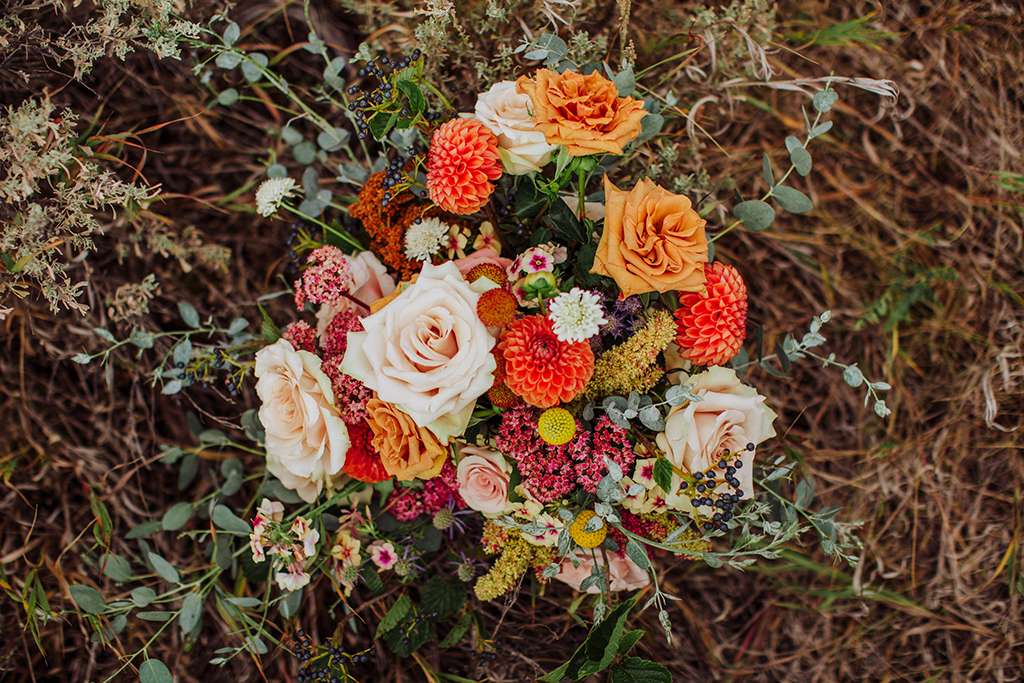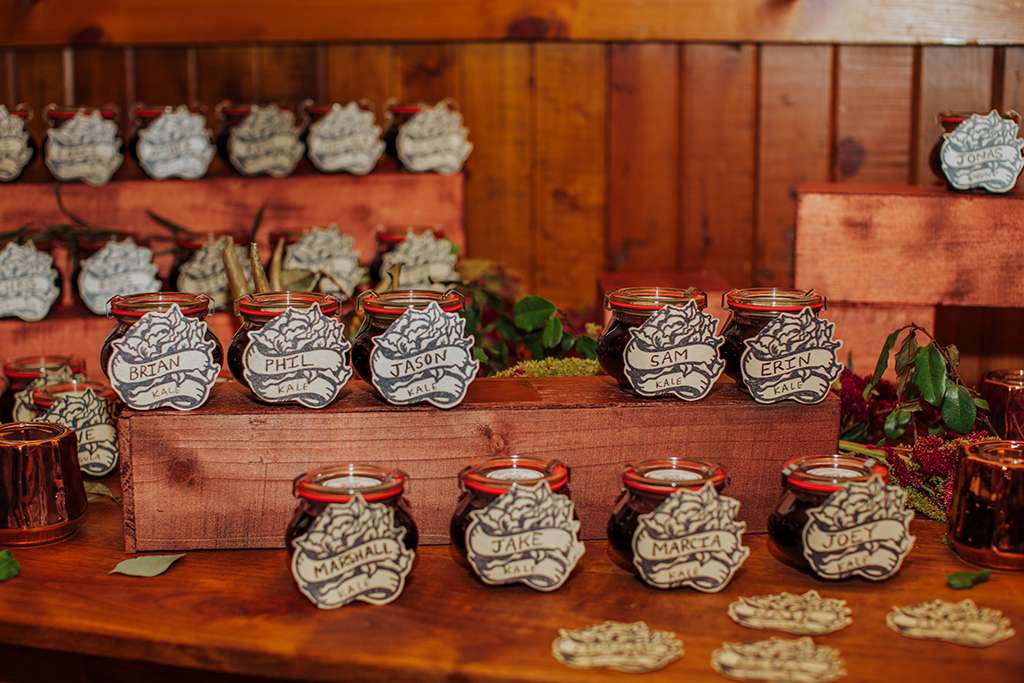 They were married at Durnam Meadow in Montana in September, having an outdoor ceremony overlooked by rolling hills. Adri's dad worked in the US Forestry Service for most of her life, so it was second nature for her to be married outside.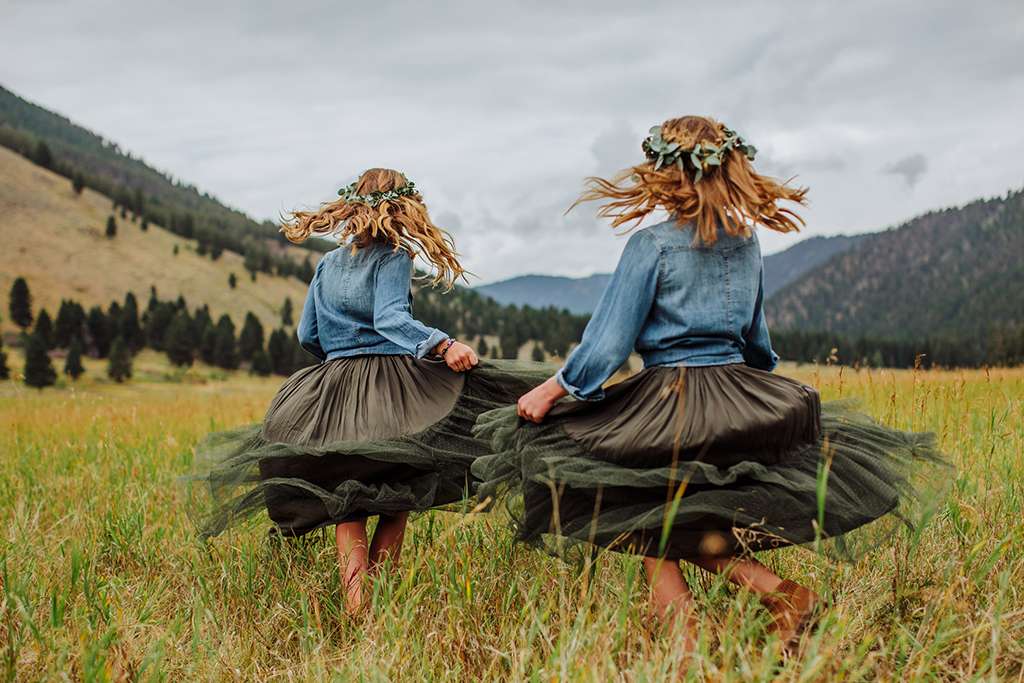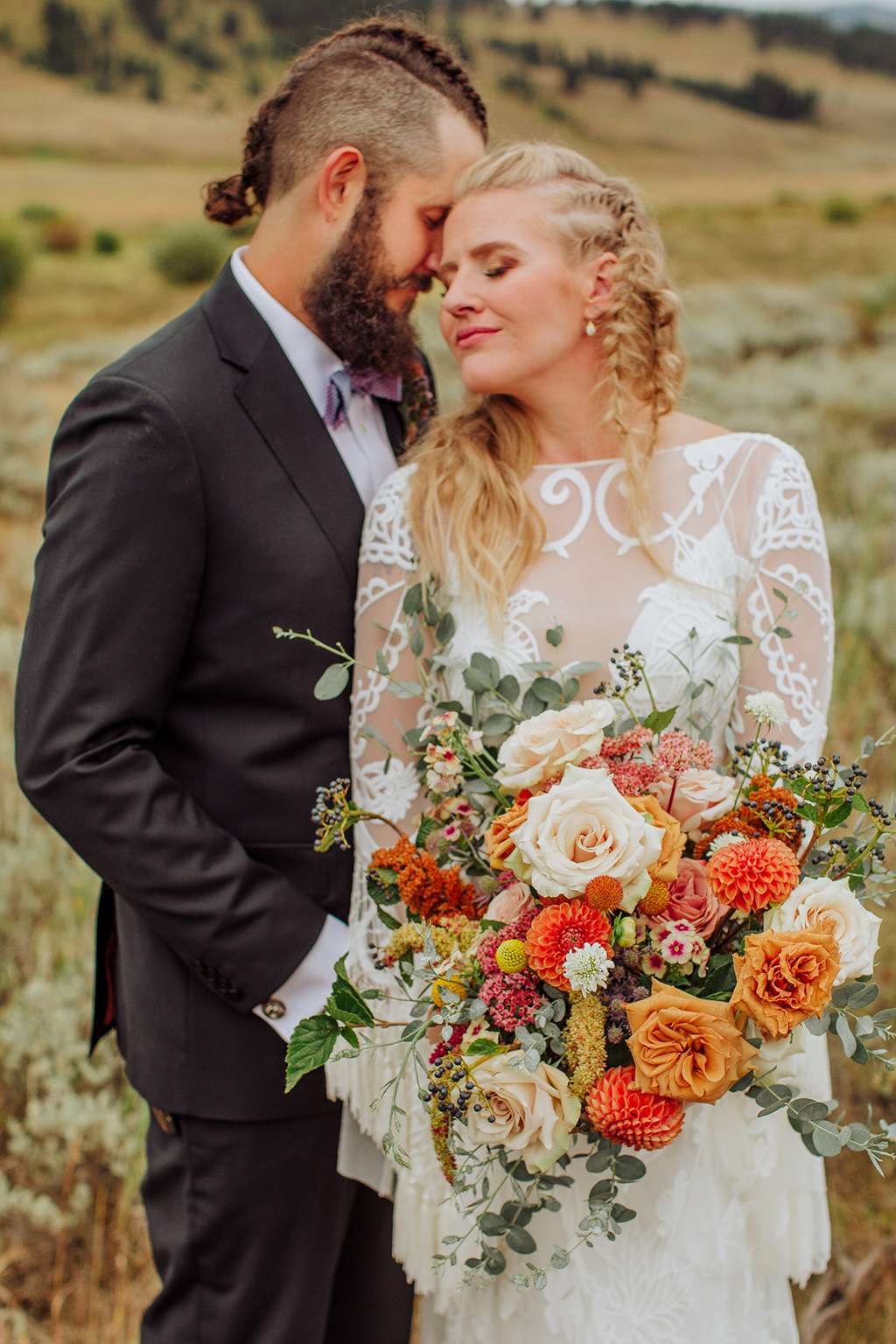 Matt made a ceremony backdrop, wooden triangles festooned with florals and ferns, and the rest they left to the stunning natural landscape. The ceremony, performed by Matt's uncle, included Nordic inspired vows and the drinking of mead.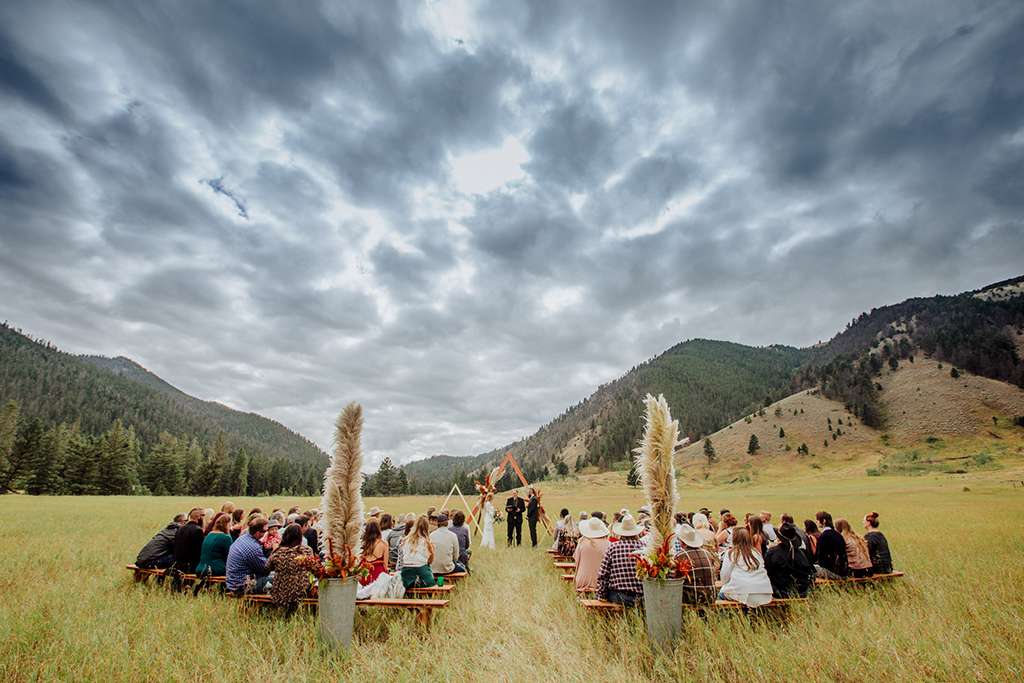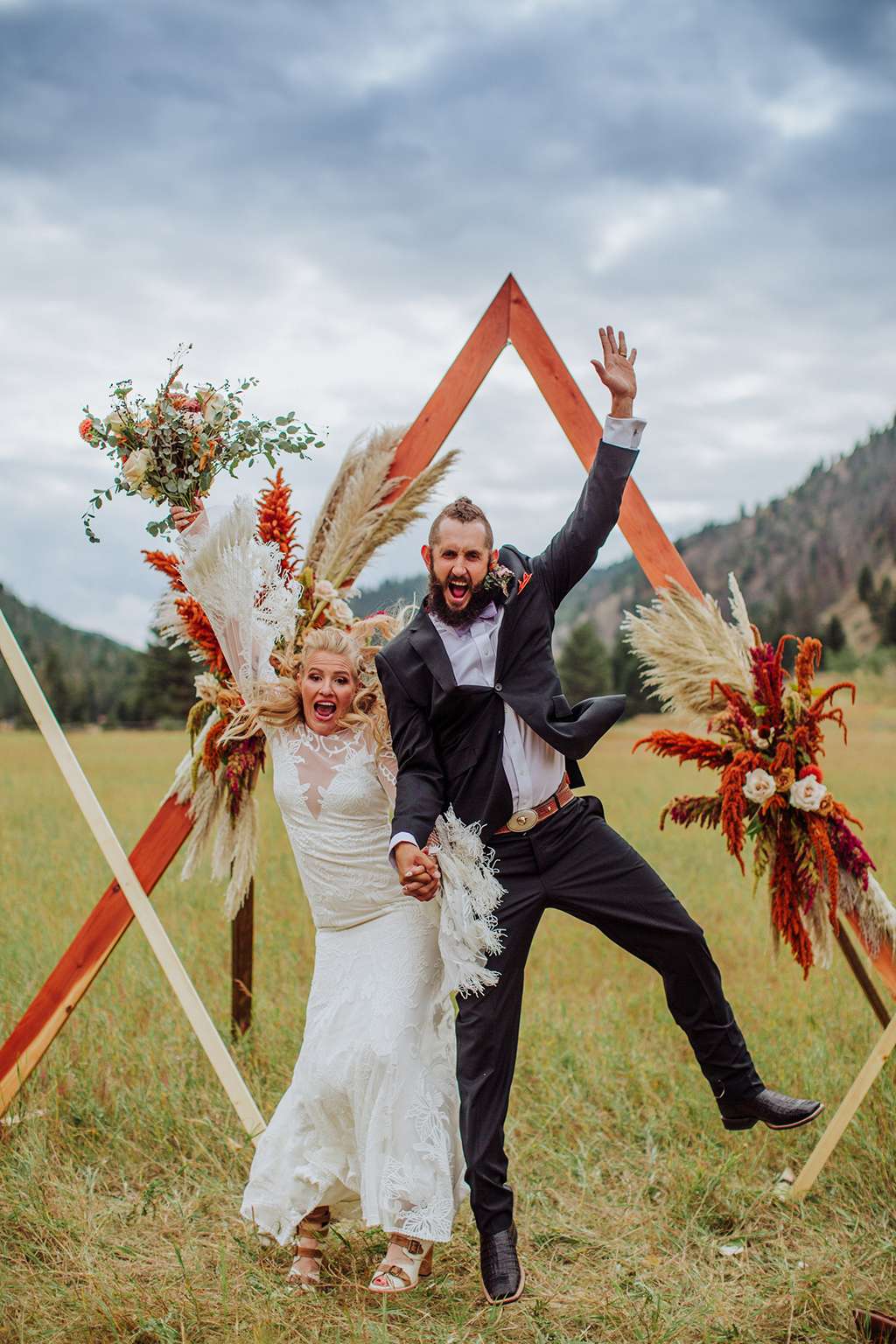 Adri and Matt arrived to their reception in style – on Adri's trike! It was held at Buck's T-4 Lodge, as with Montana's crazy weather they didn't know if it would be a hot day, or snowing! The lodge took care of all the catering, booze and lodging for their guests, which made it the couple's biggest expense in their $30,000, but one that they don't regret for one minute.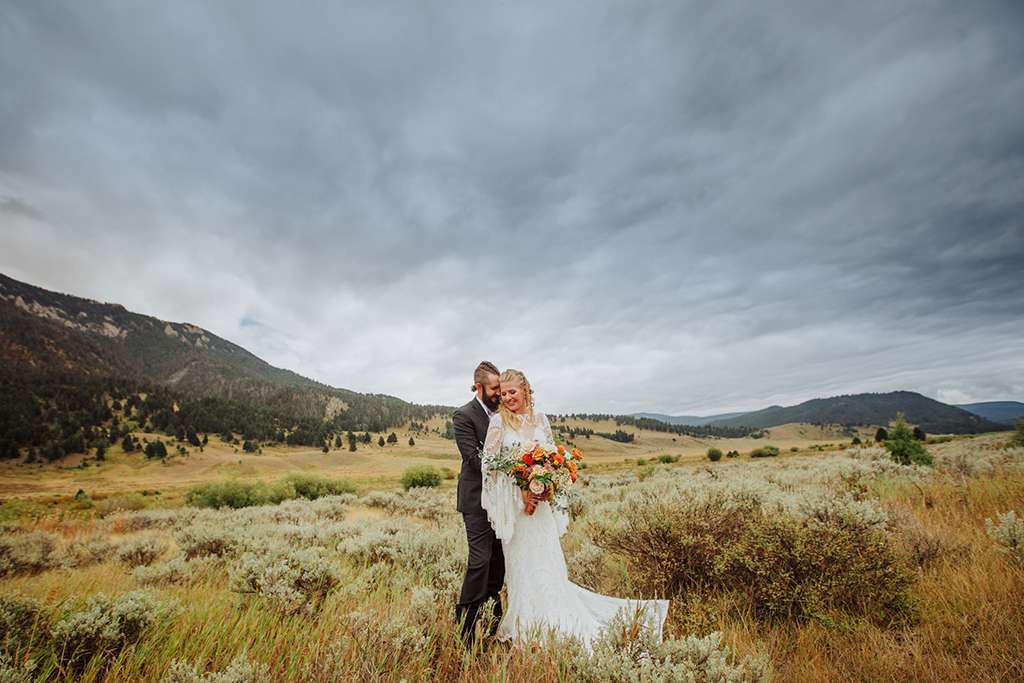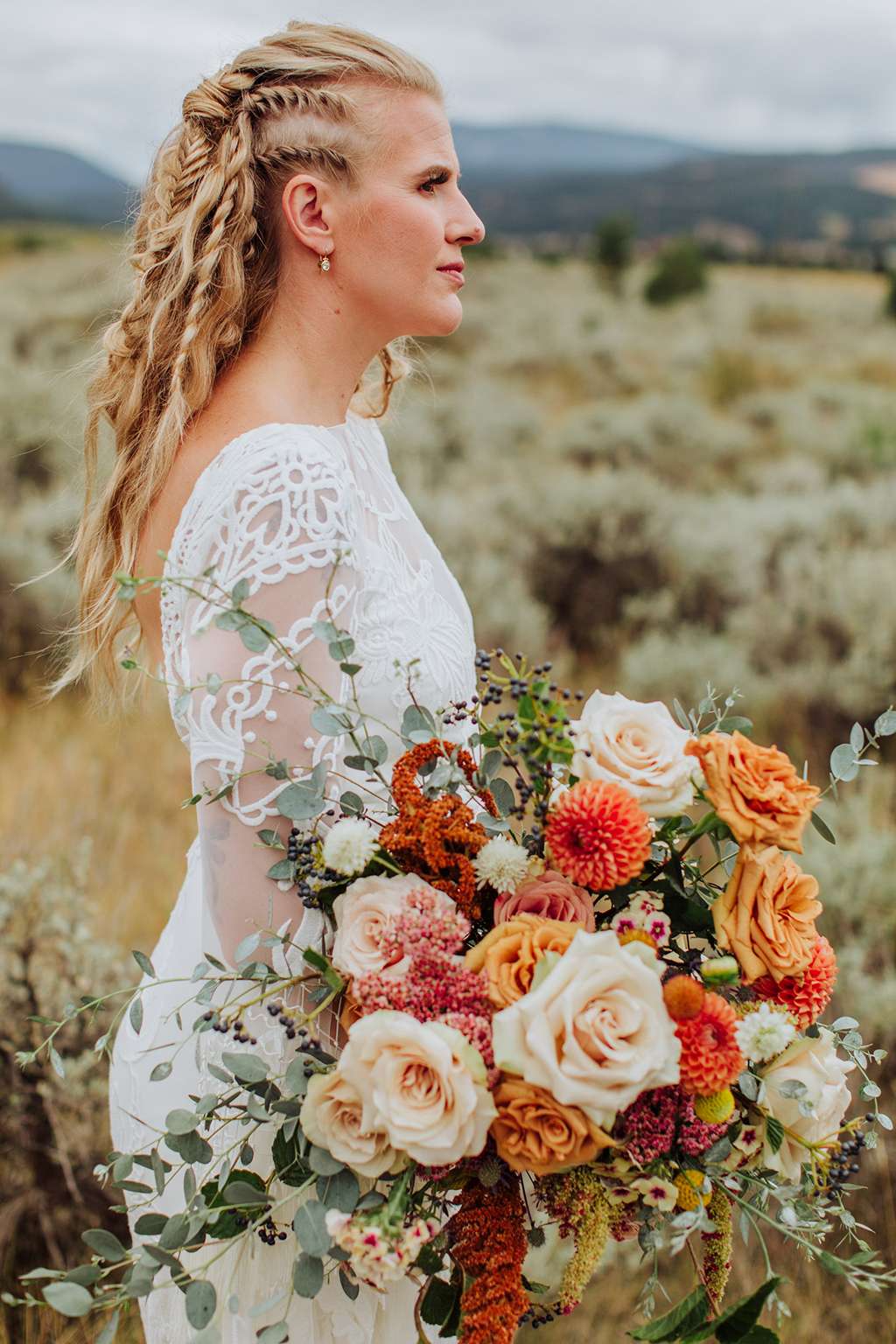 "I wanted good food, and we got it! We had elk steaks, rancher potatoes, house-cured bacon on the charcuterie, the list goes on! The dessert table was awesome too!" Katalin Green provided lush floral arrangements which trailed down banquet style tables and across ceilings, as well as the gorgeous bouquet and ceremony backdrop. The trike provided hours of spontaneous entertainment for their guests, and Western Cider helped get the party started. "I just loved throwing a big party!" Adri said.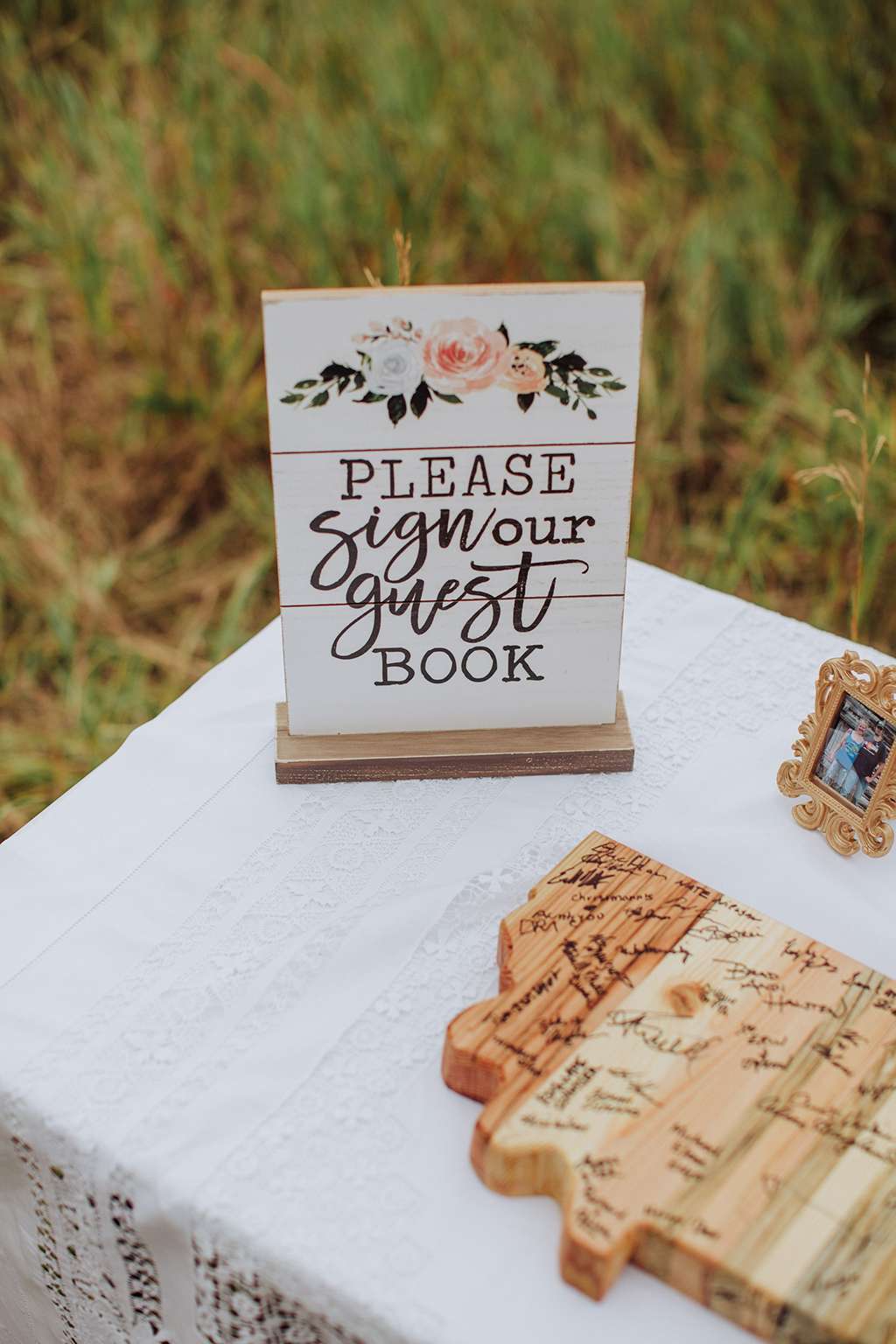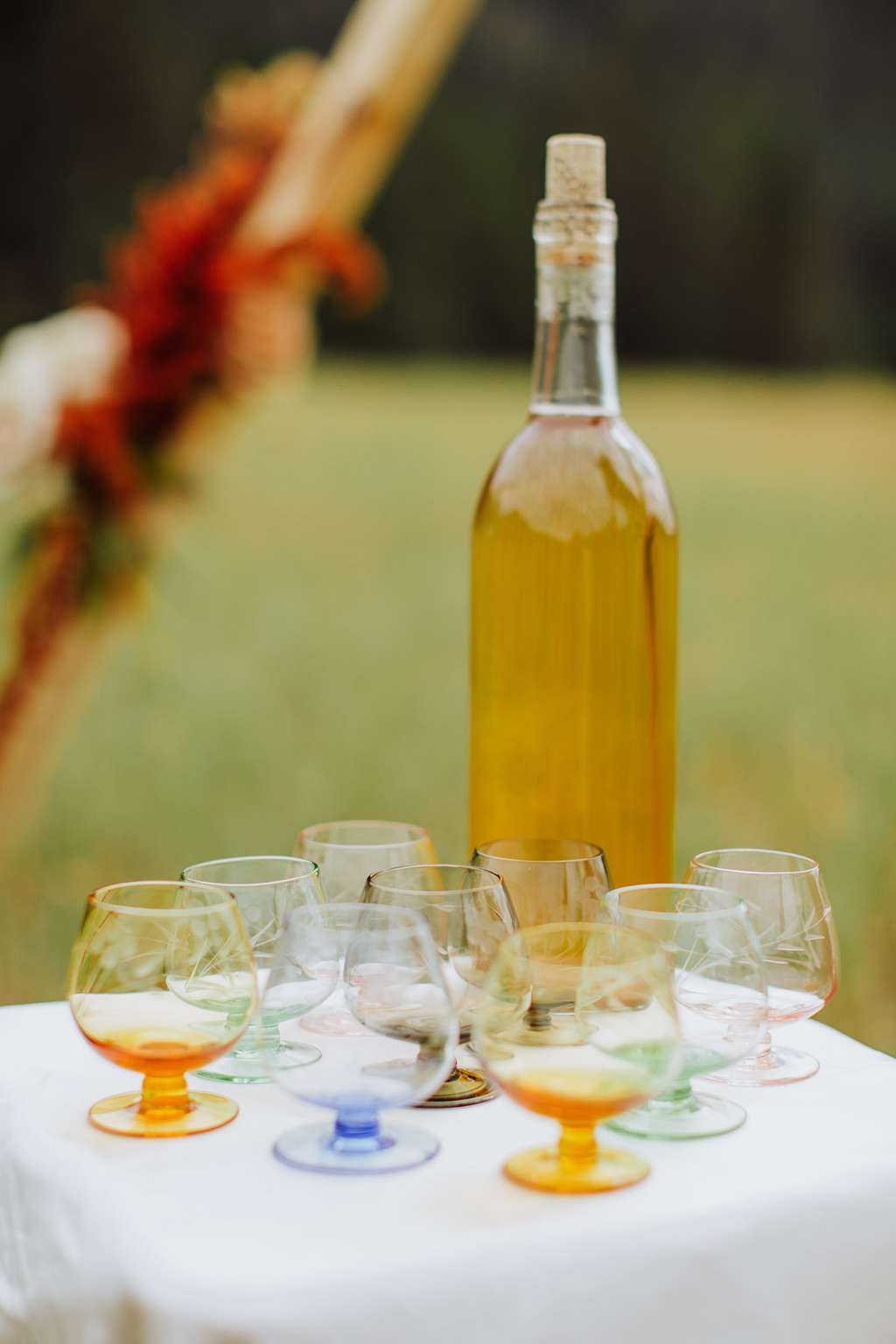 "Realising the cost of a wedding was quite overwhelming," she continued, "but the only thing we would've changed was stressing less about it! Where and how to spend money was our biggest problem."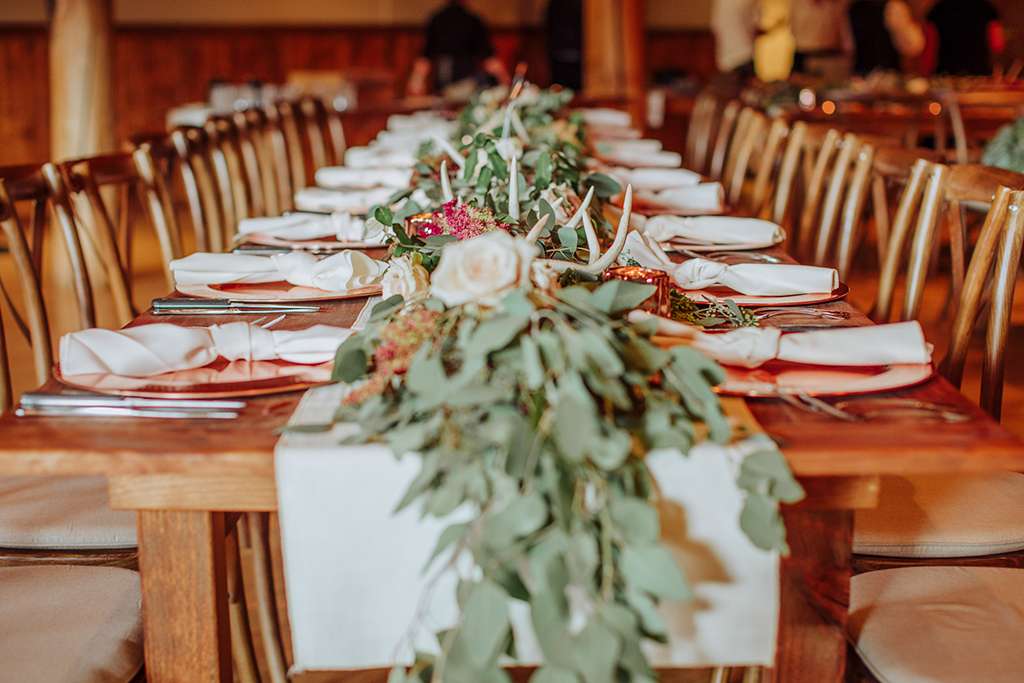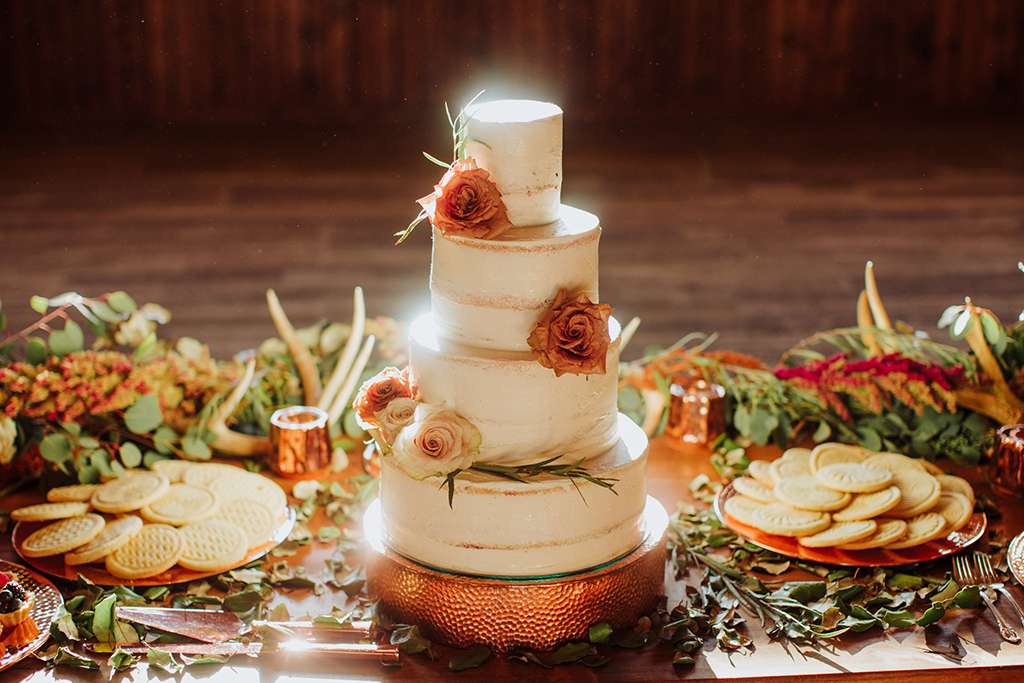 "I'd advise future couples to focus on building a good team of vendors for you day", the bride concluded. "They'll make it stress free and flawless. And don't forget to taste your cake!"