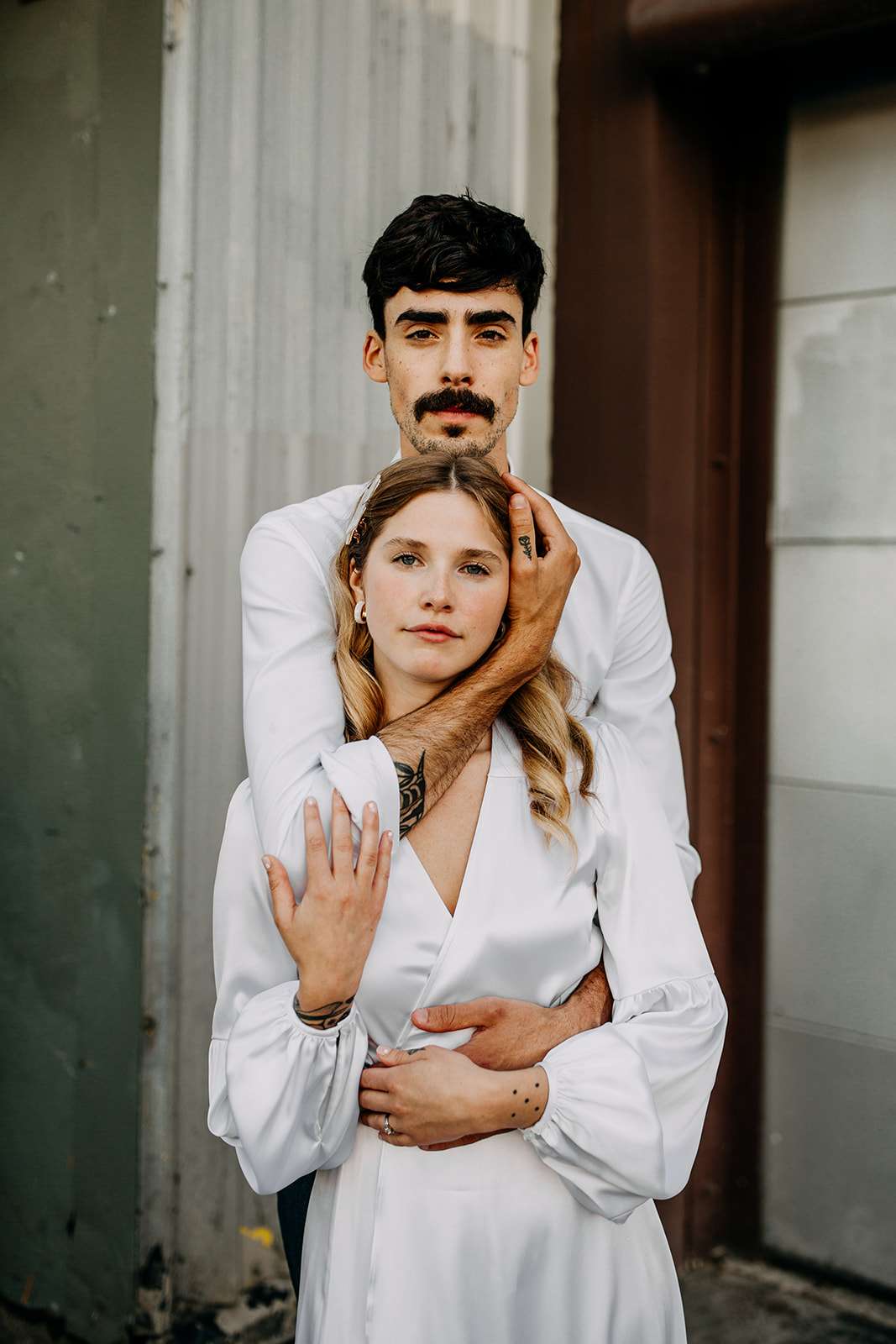 Bethany and Ryan's styled their summer 2019 wedding impeccably with 70s influences and a laid back vibe. They chose a warehouse space, The Ellis Building in Vancouver, as the venue, which they loved because it was a real blank canvas, didn't have too many fussy details but also didn't need much in the way of extra decorations – it was super cool on it's own. They really just wanted to have a big party with their friends and family, to eat tacos and drink tequila!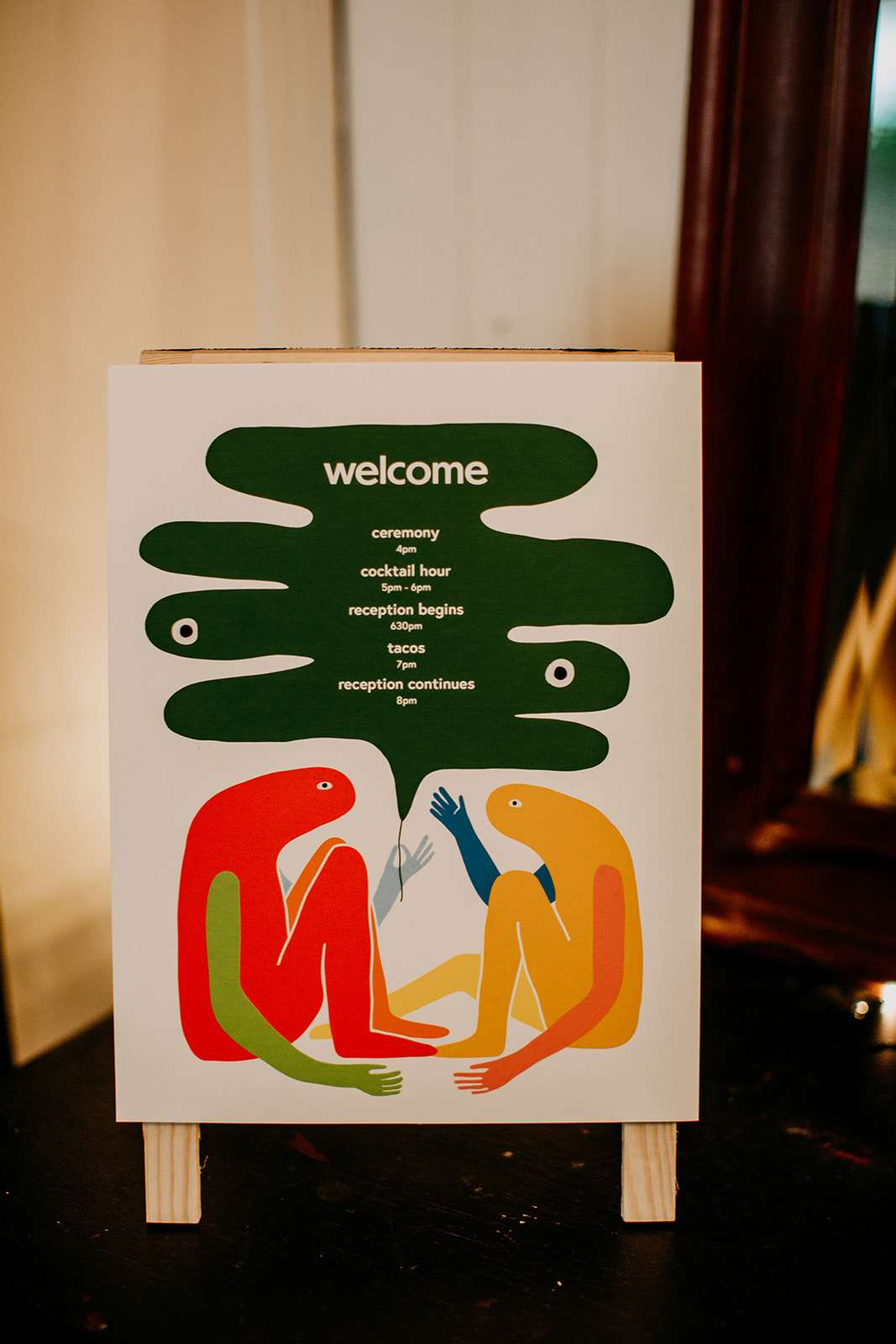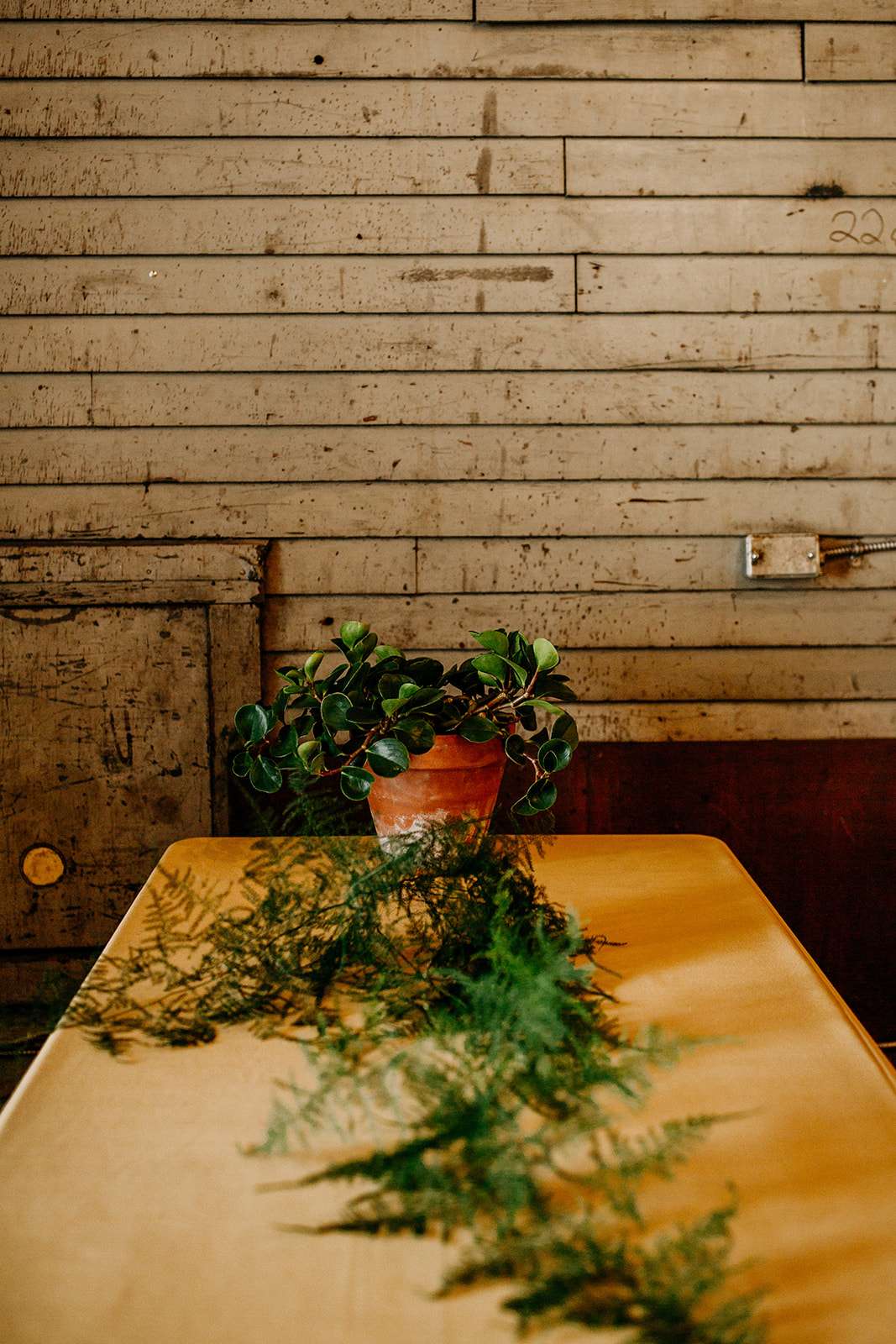 "Our wedding was laid back, non-traditional and easy-going", they told us. "We wanted the wedding to compliment and reflect who we are as people. A main goal for us was to make sure that our friends and family felt comfortable and at ease. Putting aside formality really helped us achieve this. At the end of the day, your guests are part of the experience and what better way to say thank you then by letting them have fun!"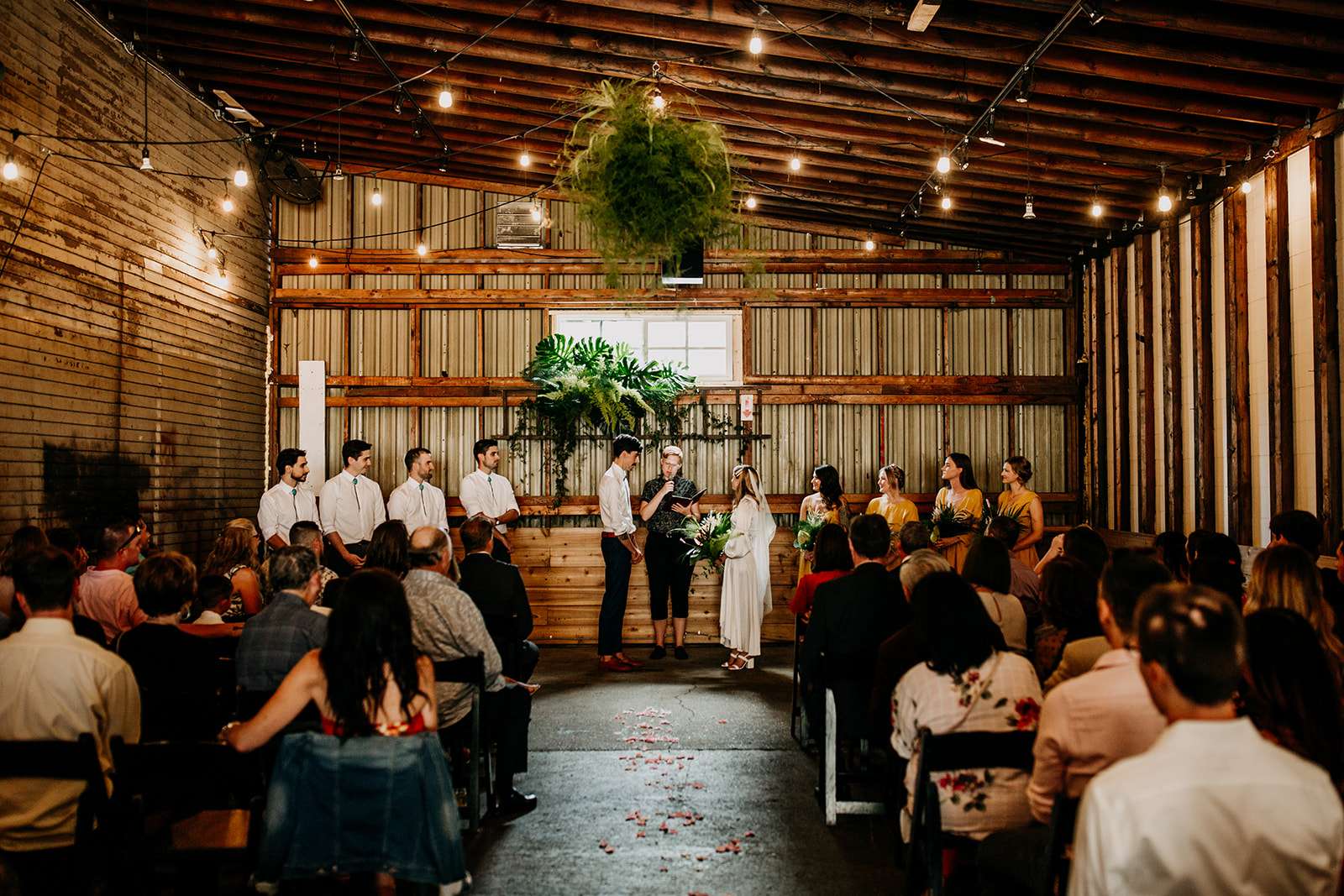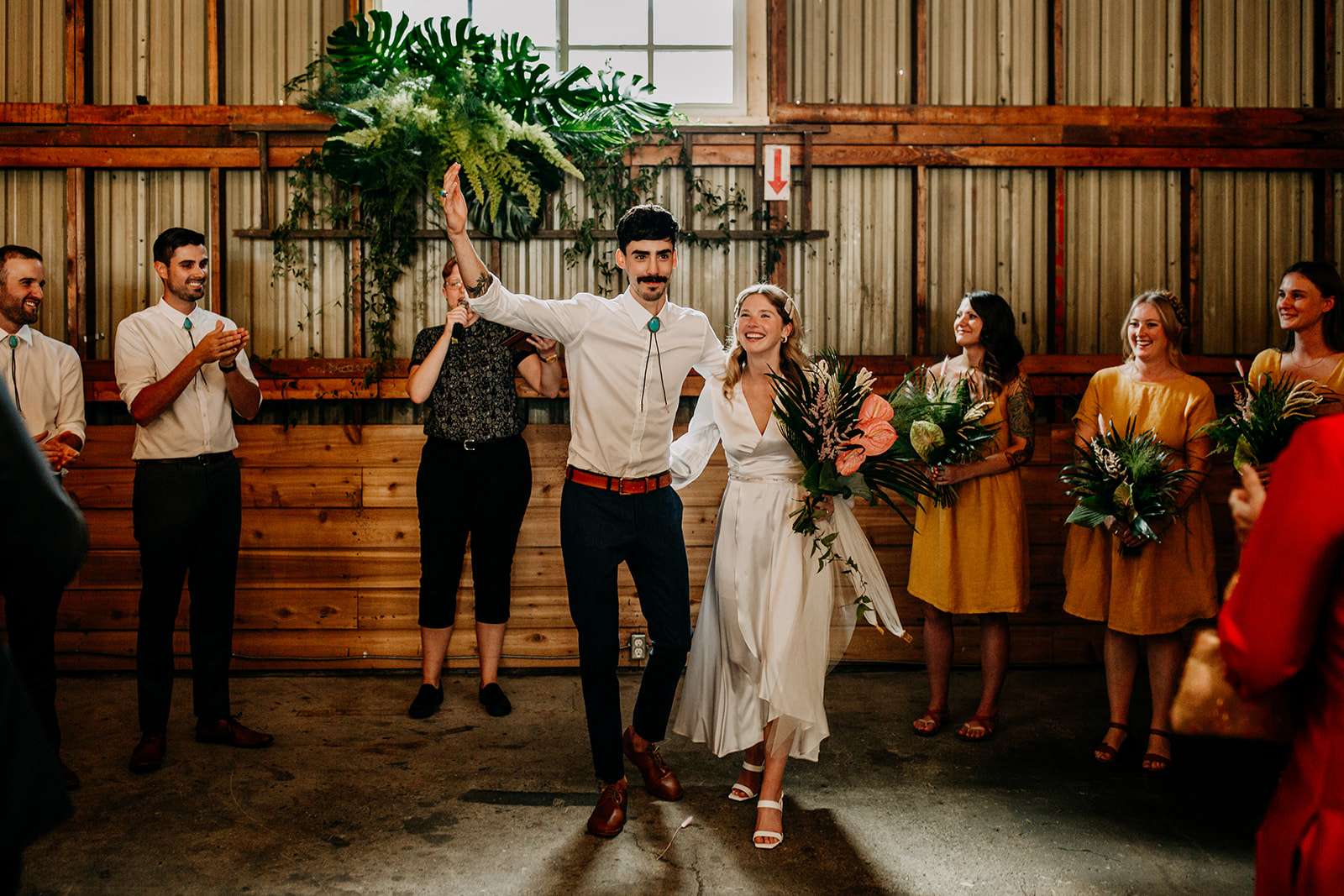 They wanted the styling of the day to reflect their everyday aesthetic and so chose to have lots of plants and greenery instead of flowers. "Our home has lots of plants and odd trinkets", they continued. "Once we found a venue that matched our home vibe, the place itself became an inspiration. The little bits of decorating we did were just to highlight the already amazing venue." They saved a lot of money by not going overboard on the extra decorations.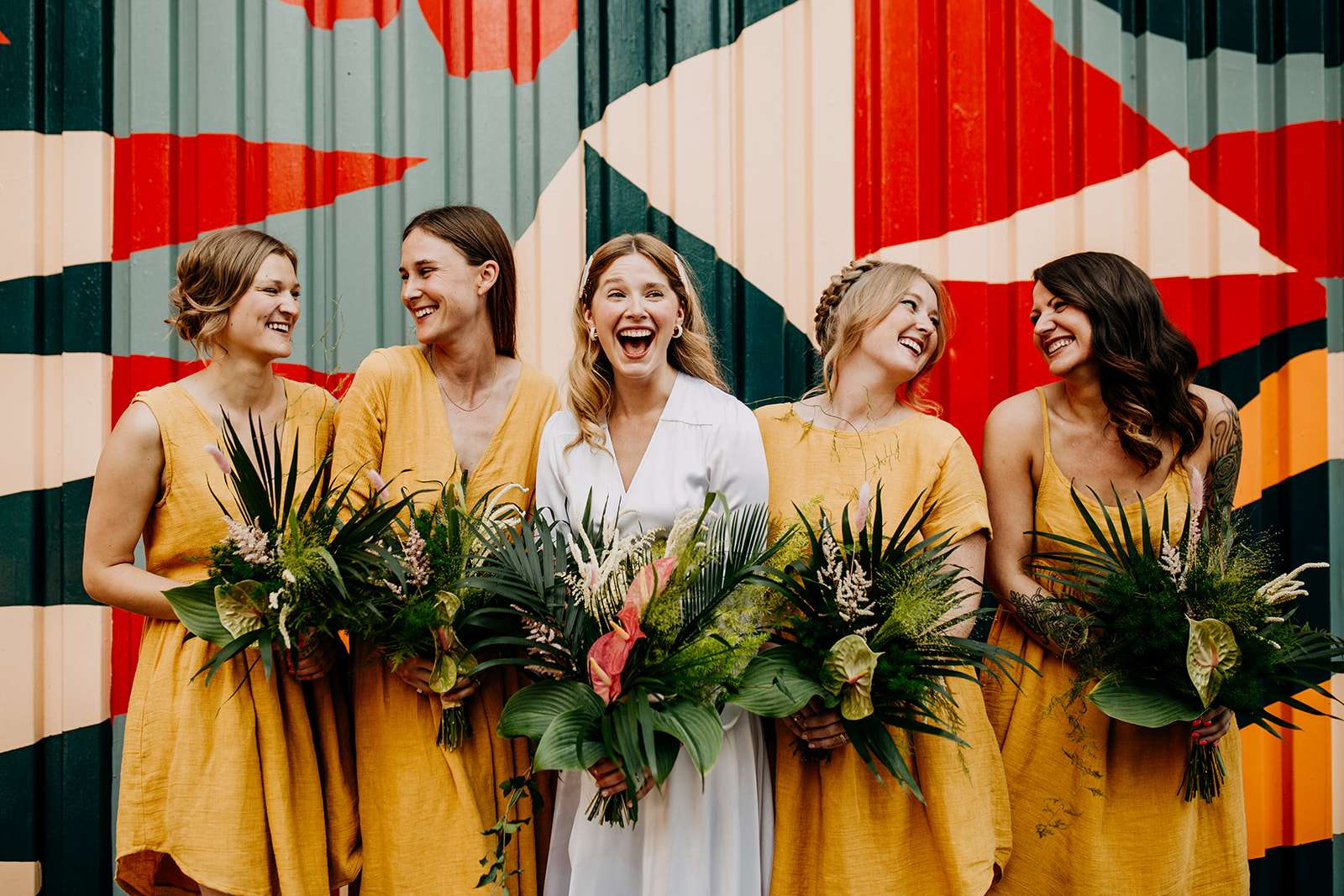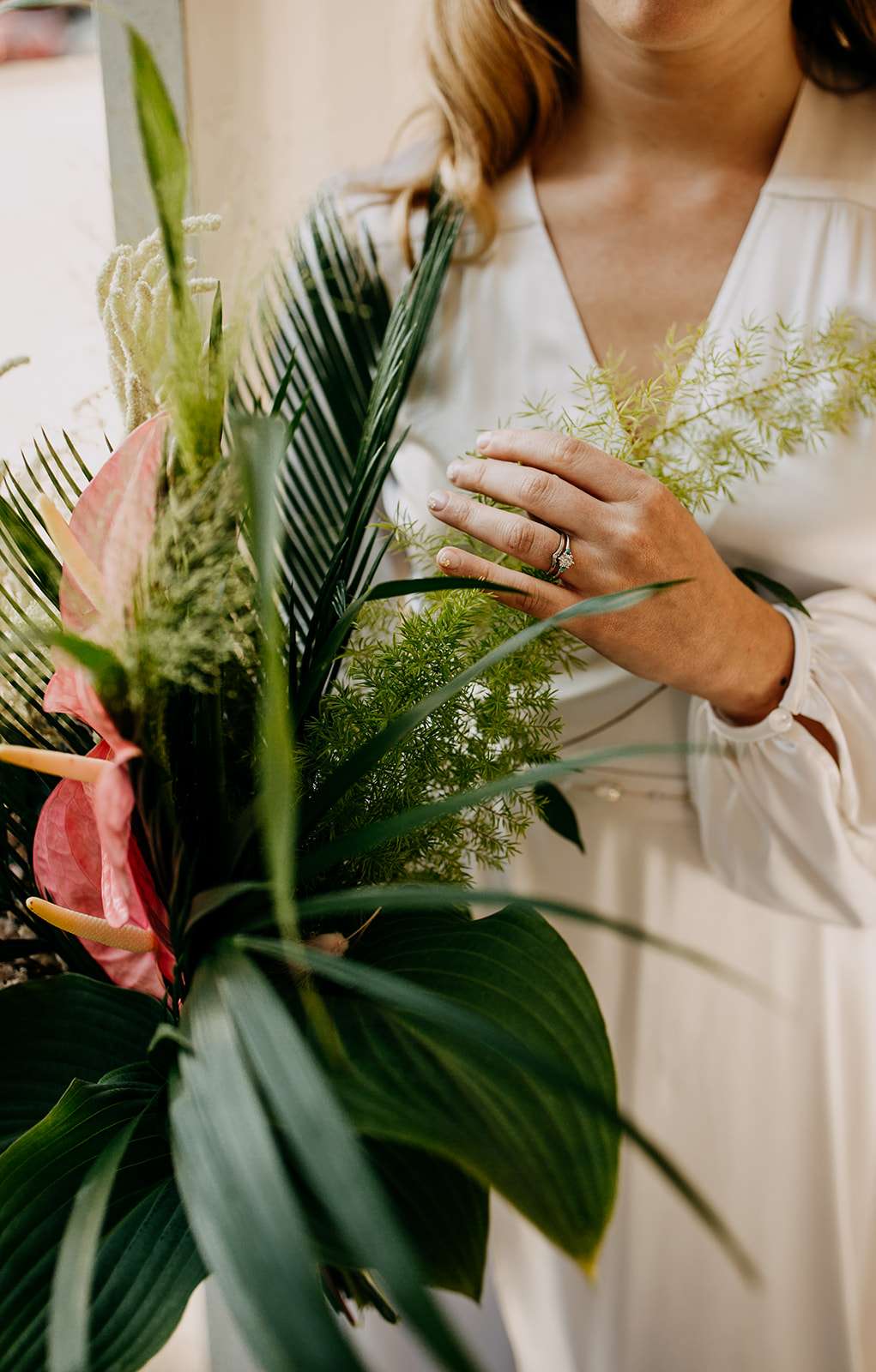 The ceremony was a nerve wracking moment for this pair, but in the end it went off without a hitch. "We both have a bit of stage fright but thankfully our officiant was so funny and engaging. She was able to get the guests involved and make a crowd of 100 people laugh. The whole ceremony was special and we really felt present."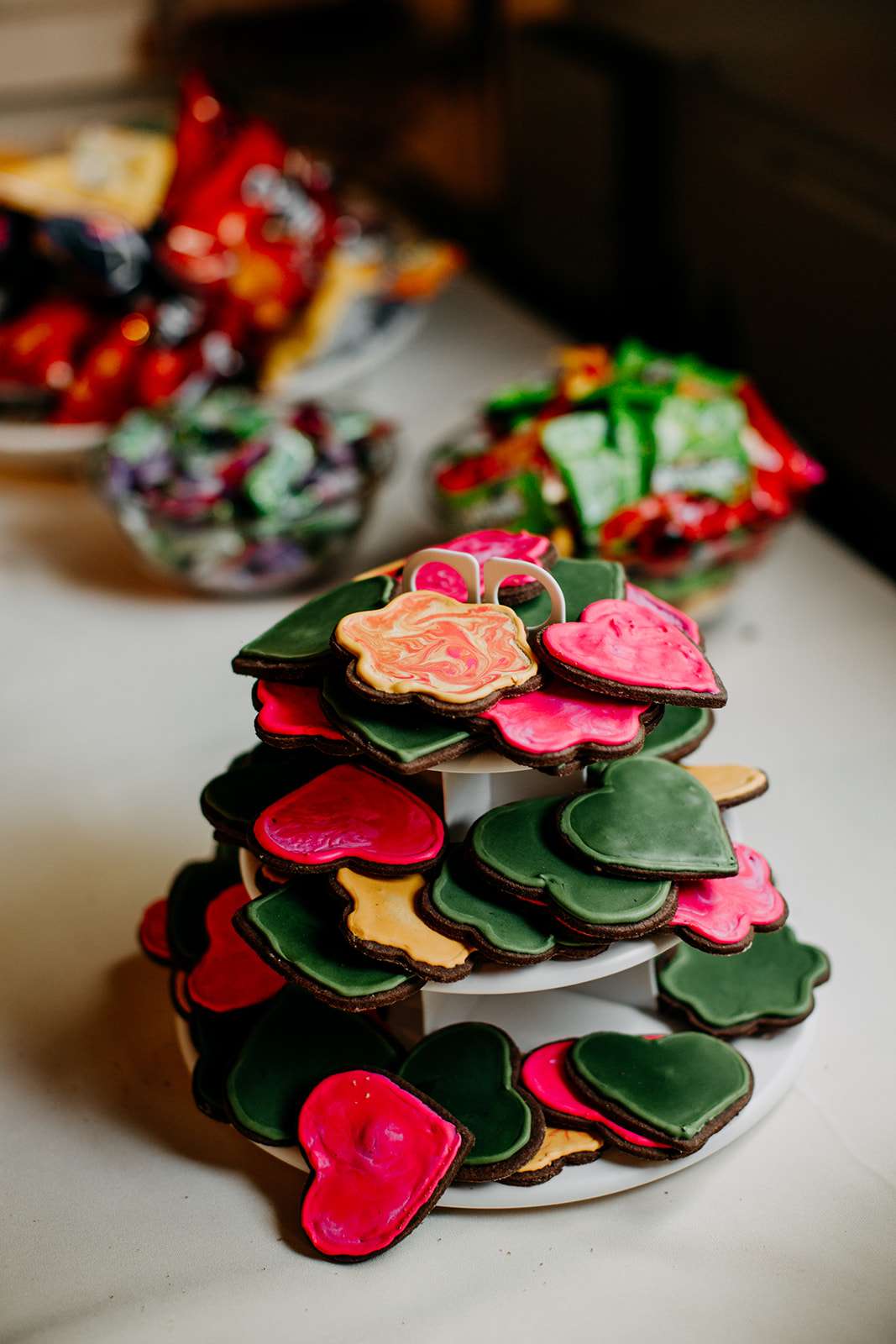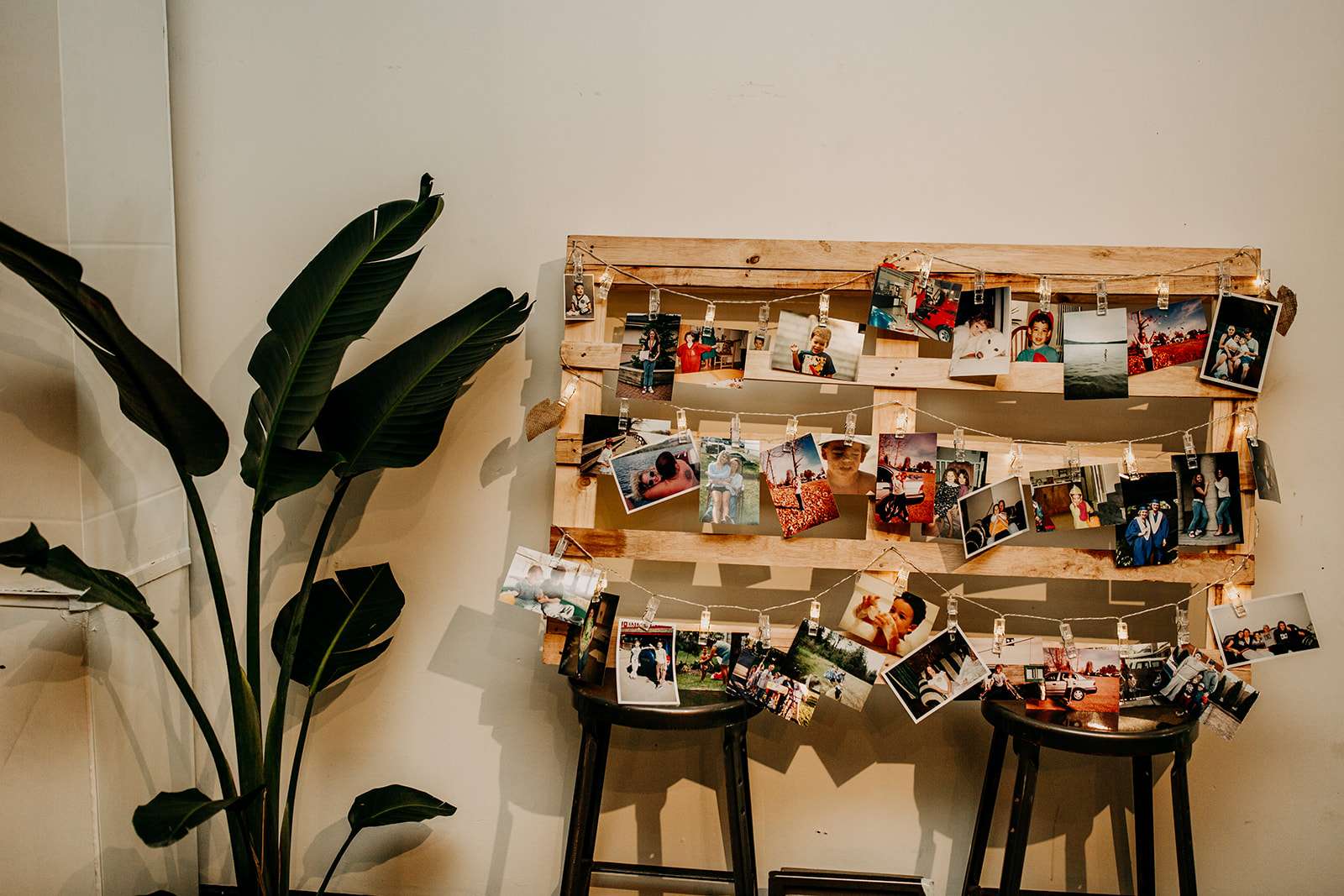 "Our highlight of the day was a moment during the reception when it felt like the two of us had not seen each other for a while. We sneaked away into the venues cellar and had a moment to let the day sink in. That was a real special moment that made everything feel real."