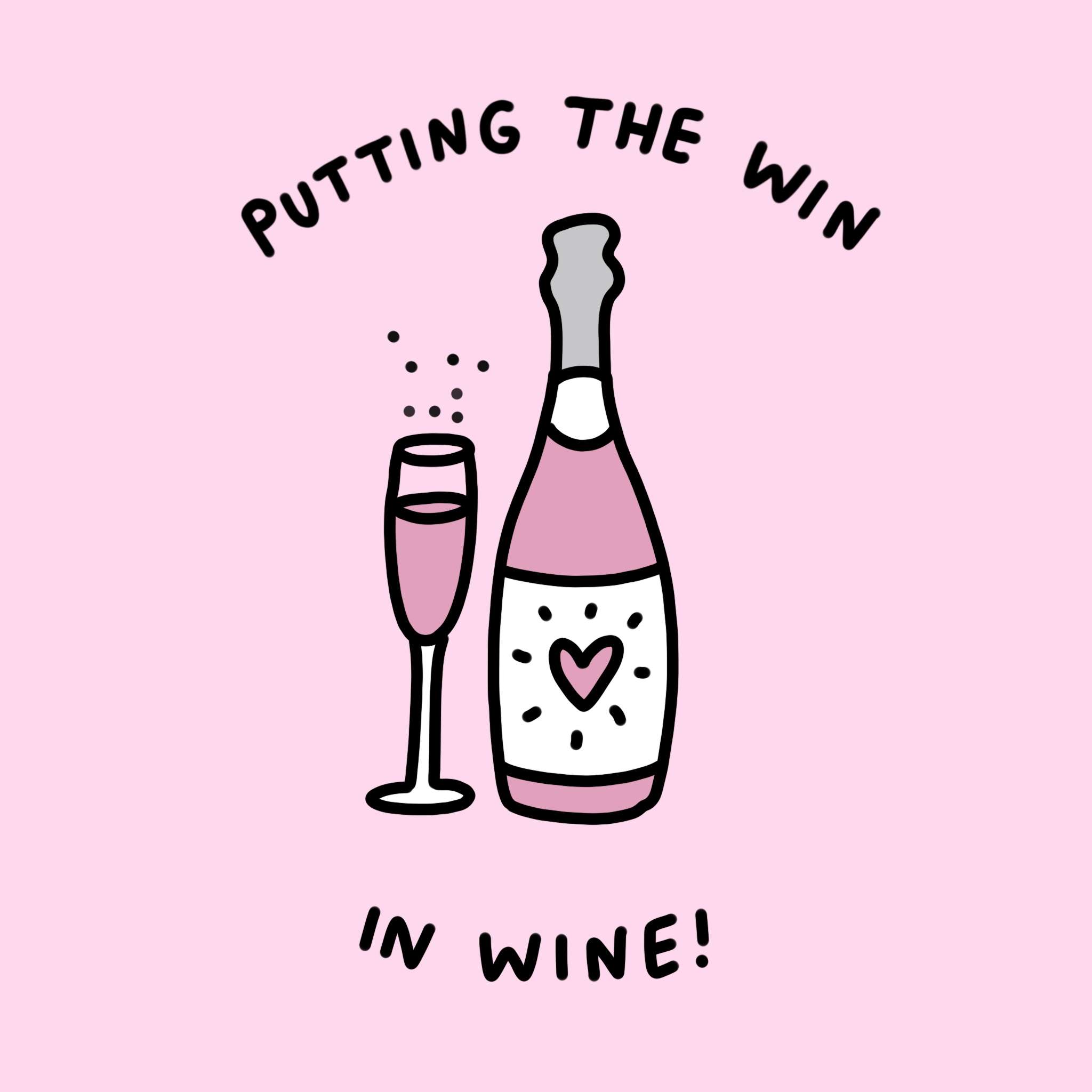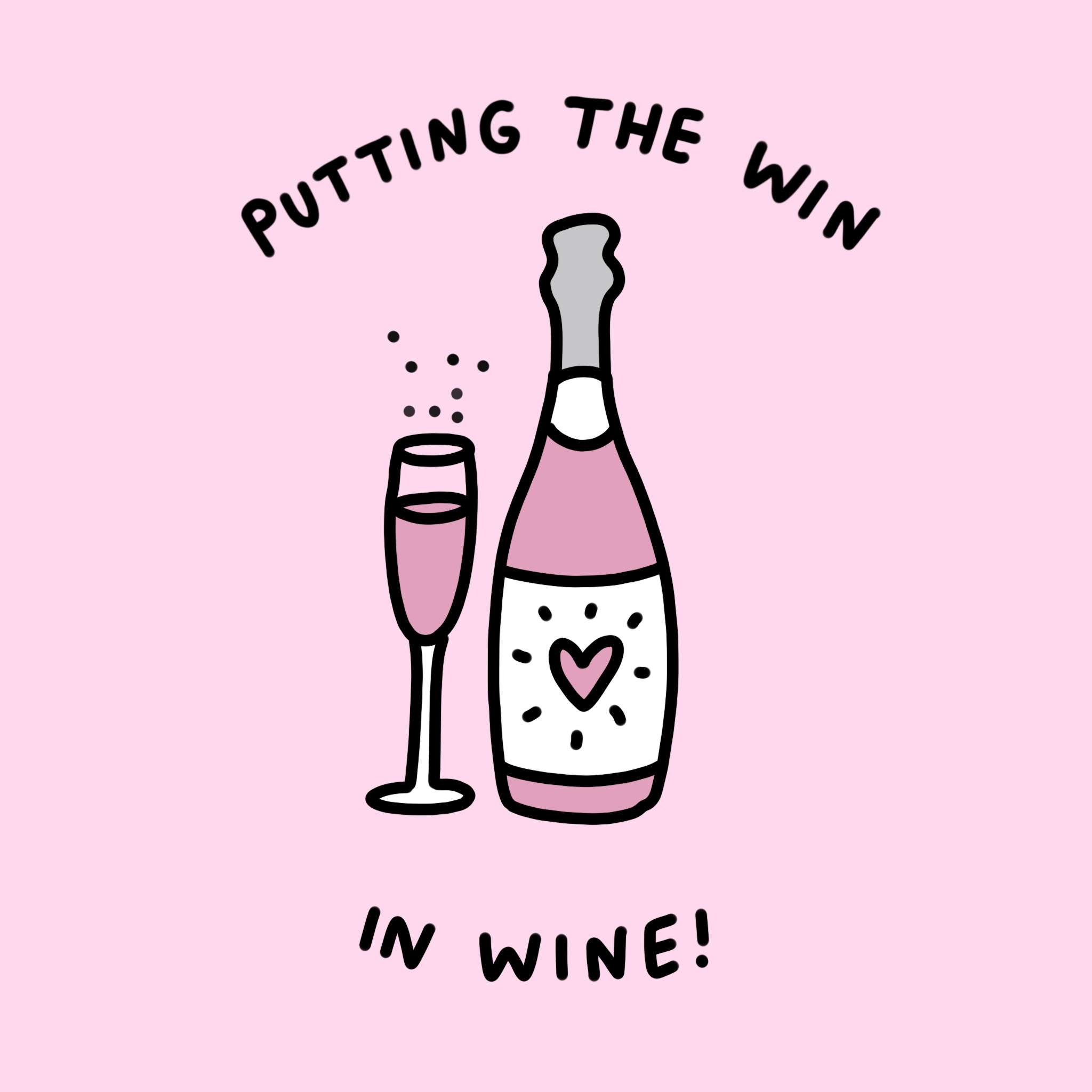 There's not many things in life better than wine… except of course FREE wine! Which is why I'm so excited to have partnered with Wine Chat, purveyors of the most delicious (and most awesomely illustrated bottles of) wine in all the land.
Wine Chat is a collaboration between Boutinot Wines (they make wines from all over the world, and have winemakers based in France, Italy and South Africa) and Veronica Dearly, who uses her witty sense of humour and super creative skills to illustrate the labels.
Their Pink AF Pinot Grigio Rosé (available at Morrisons for £7.50 a bottle and on offer in February down to £6!) has been my go-to ever since it was launched last year, and not just because my bestie Veronica illustrated the bottle.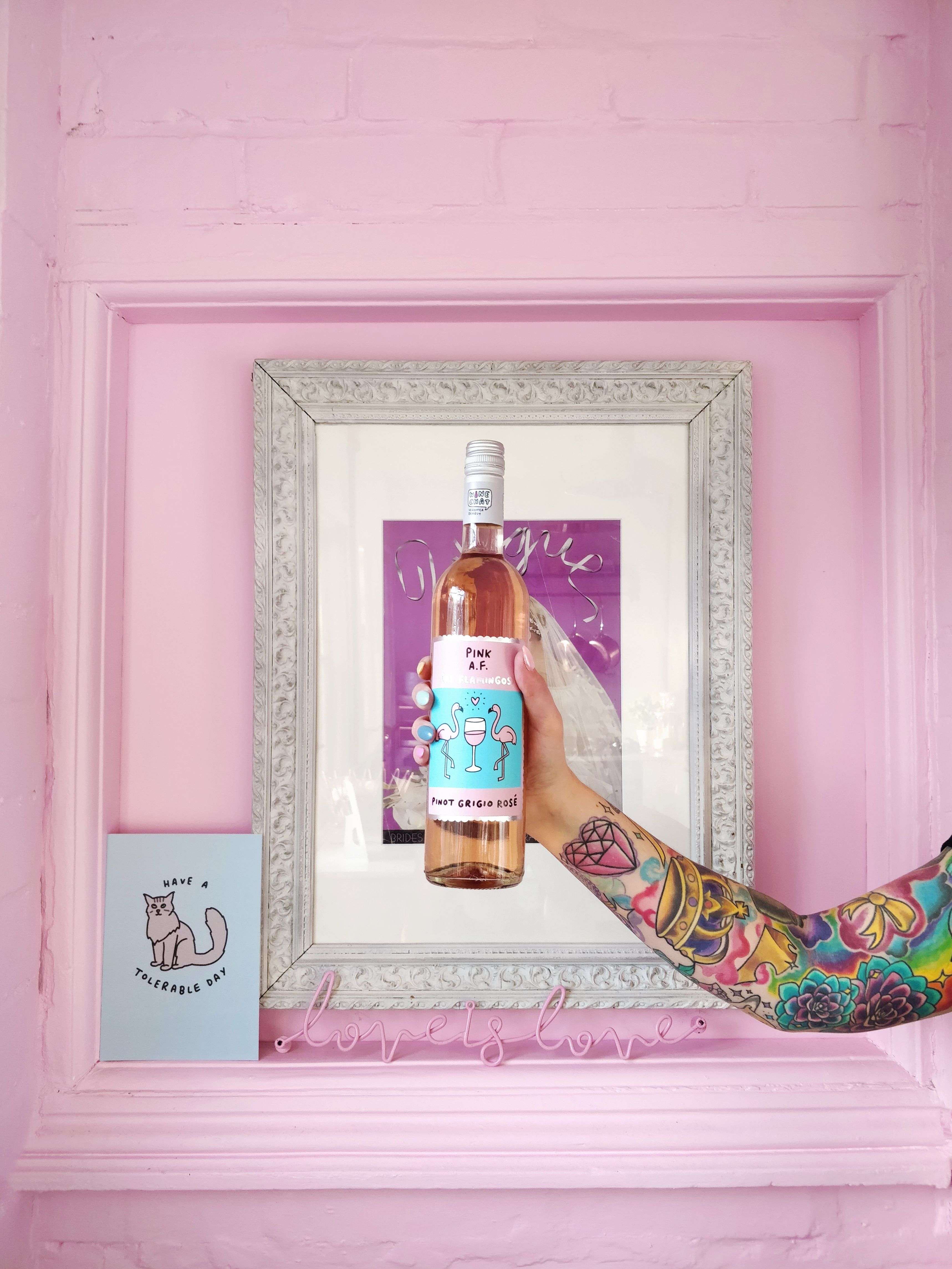 They wanted to do a range of wines that was completely different to the boring, stuffy wine labels that you normally see. They wanted to develop wines that would talk to the everyday wine drinker rather than the wine expert, hence the front labels are jovial and funny, and the back label is chatty as well as informative (and speaks in a language we actually understand). The wine is still always great quality too – even my dad, Mr Wine Connoisseur, loved it at my book launch party!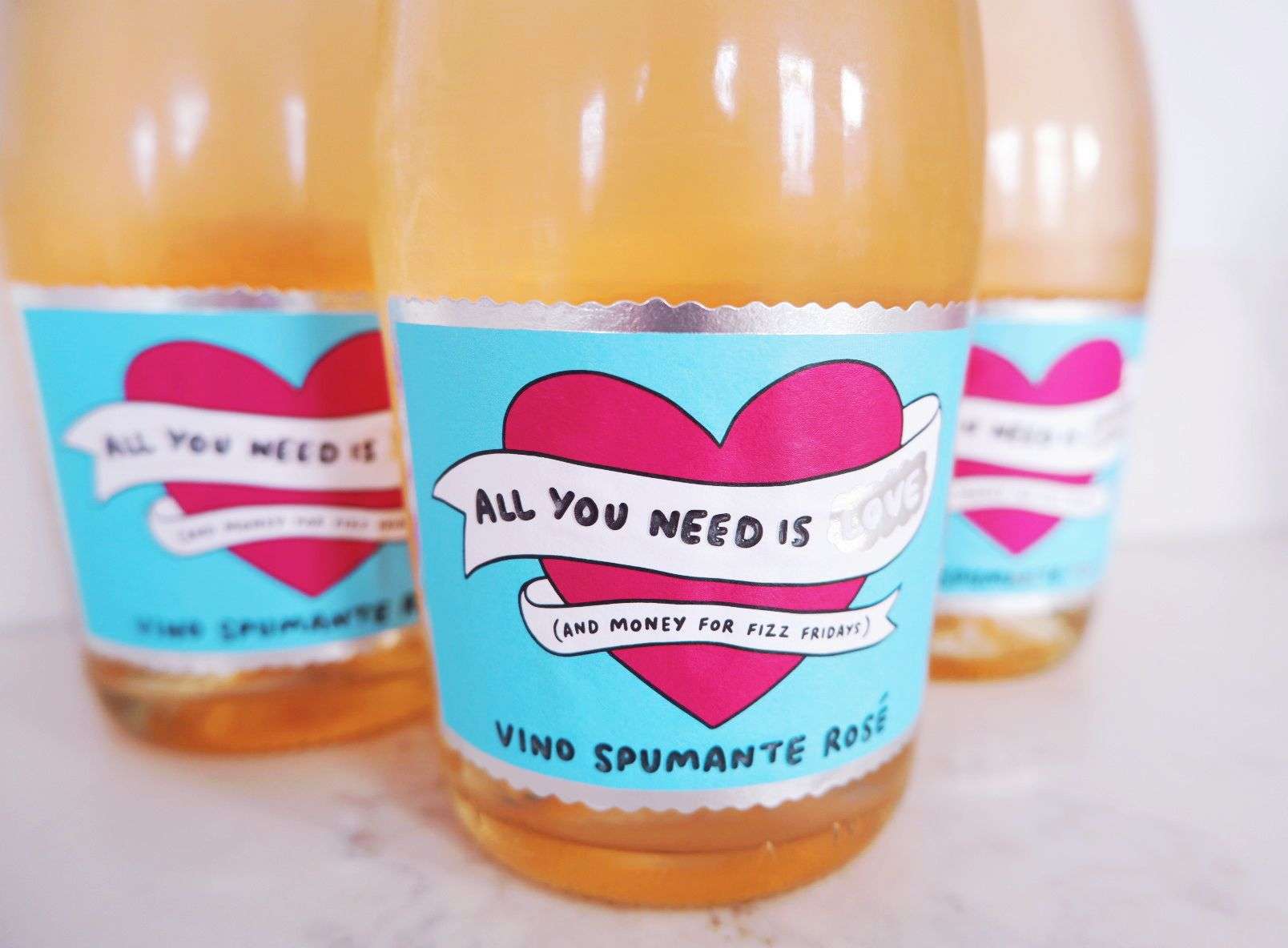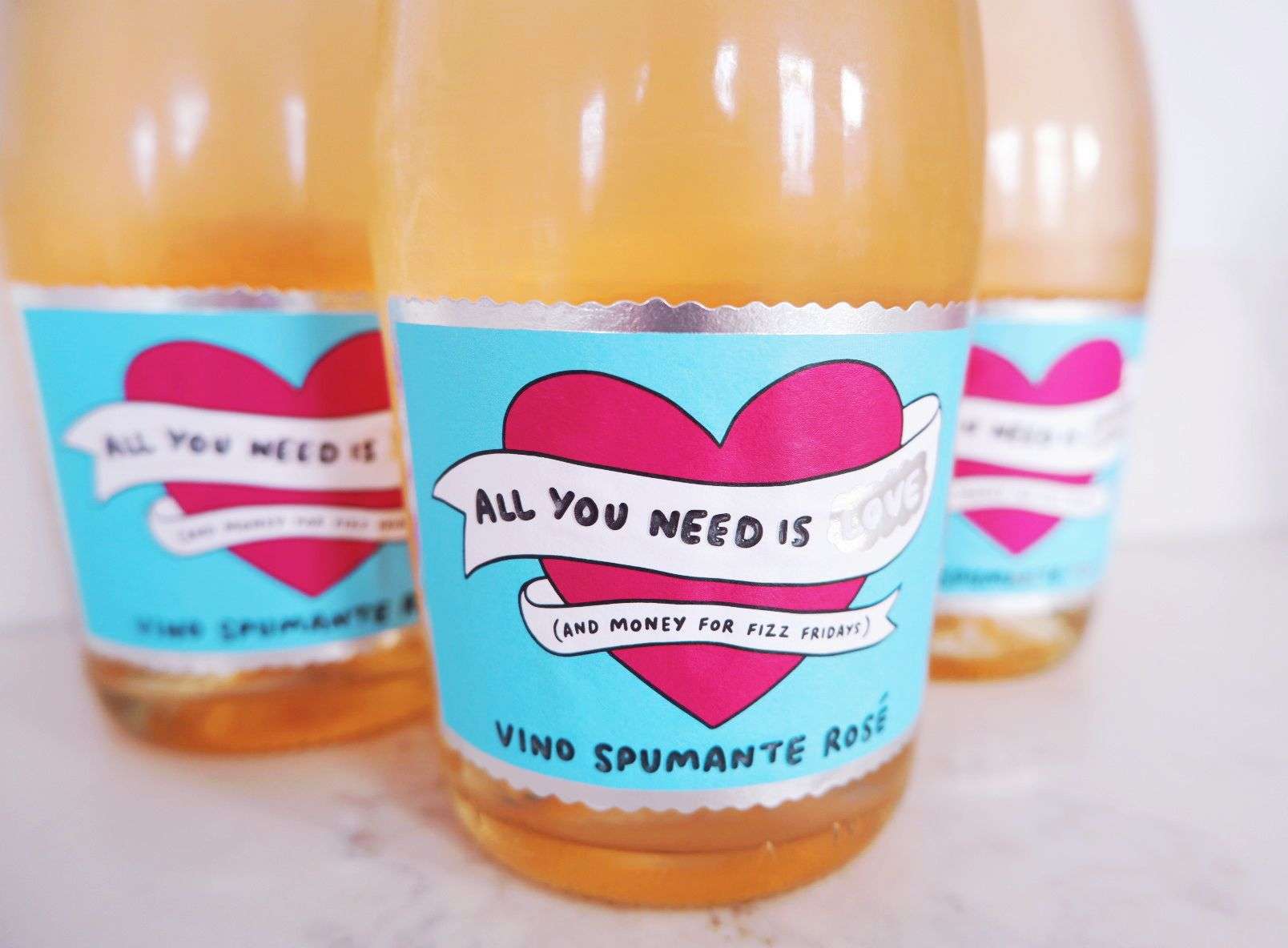 To celebrate the launch of their All You Need is Love Rosé Spumante (£7 at Sainsburys) I've paired up with Wine Chat to give away two bottles of their Pink AF Grigio Rosé and two bottles of the All You Need is Love Rosé Spumante to one of you lucky engaged babes. Both wines are fresh, light and slightly dry in taste making them the perfect plonk to quaff with your besties as you get ready in the morning, to shout "cheers!" with over your toasts and speeches or to start the evening party off with a bang!
To enter all you need to do is follow @rocknrollbride and @wearewinechat on Instagram, like this post and leave a comment on it tagging a fellow wine-loving friend. You can enter as many times as you like but each comment can only contain one tag. Competition is open to UK followers only and you must be 18+ (obvs). Entries close at midnight (GMT) on Friday 8th February.
Happy quaffing babes, cheers!