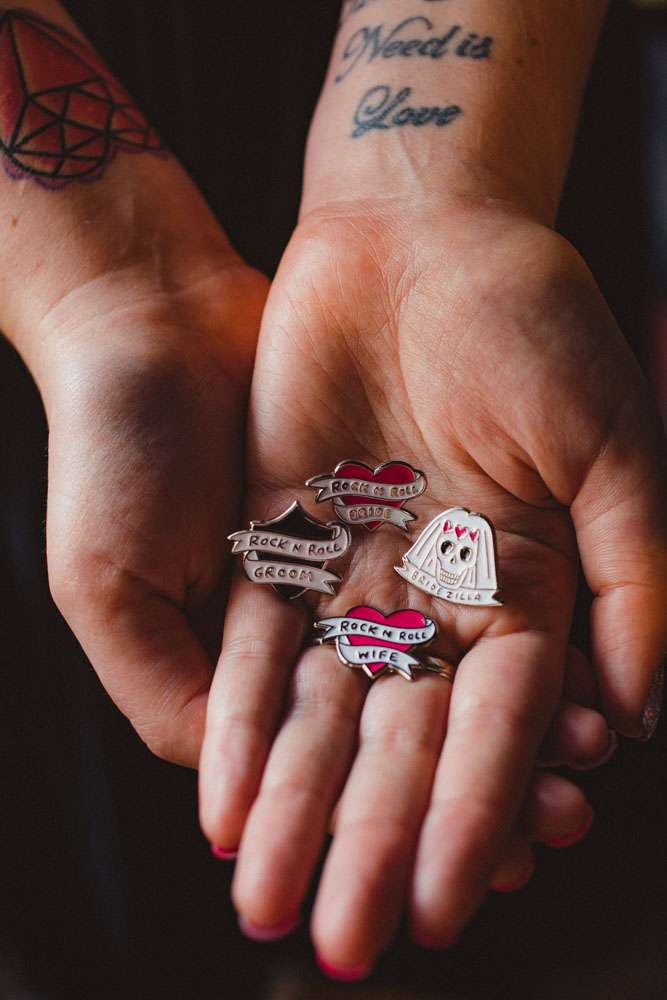 Like the rest of the internet, it would seem, I am obsessed with enamel pins. They're cheap, they're fun and add some much needed flair to any outfit. Of course they've been around for years, but in the last 12 months or so they've had a bit of a revival. Everyone seems to be getting in on the #pingame. You can now get everything from emojis, food, phrases, even celebrity portraits on pins which is one of the reasons they're so popular – the creative possibilities are endless!
I currently have over 30 of them in my own collection. I wear them all over the lapels of my leather jacket, I have some attached to a pink tote bag I picked up in Japan, I even use them when I run out of thumb-tacks on the inspiration board above my desk.
One of my favourite pin designers is my BFF Veronica Dearly so when the idea came to me to create my own range she was the only person I wanted to work with. I was inspired by the girls in the Rock n Roll Wives Facebook group, which is an off-shoot of the official Rock n Roll Bride Facebook group. They were chatting about how awesome it would be to have a badge that had the group name on it so if they ever saw each other out and about in the real world (!) they could identify each other as a fellow member.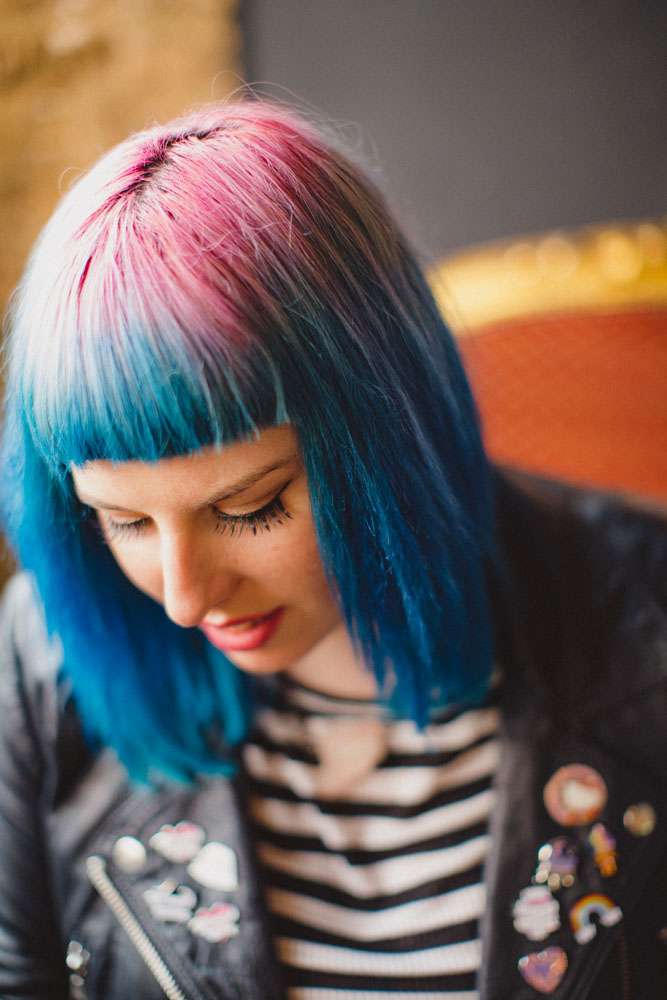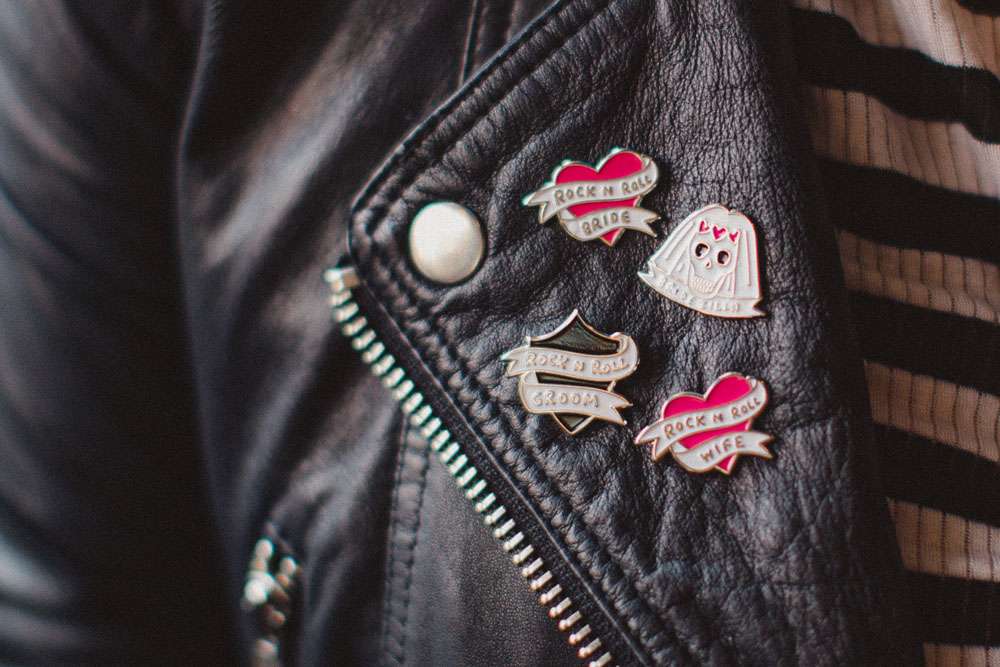 I thought this was a genius idea, but that only making them available for one Facebook group would be super mean – everyone deserves pins in their lives! Then I realised if I was going to do a Rock n Roll Wife pin I'd have to do a Rock n Roll Bride one, a Rock n Roll Groom one, and (just for fun!) a Bridezilla one!
I hope you love them as much as I do. The Bride and Bridezilla ones have already been added to my permanent leather jacket collection. I'm so excited about the possibility of spotting someone out and about wearing one too!
They are available to buy via the Rock n Roll Bride shop and Veronica Dearly's website. They cost £6 each or £20 for the full set. We ship worldwide and UK shipping is free.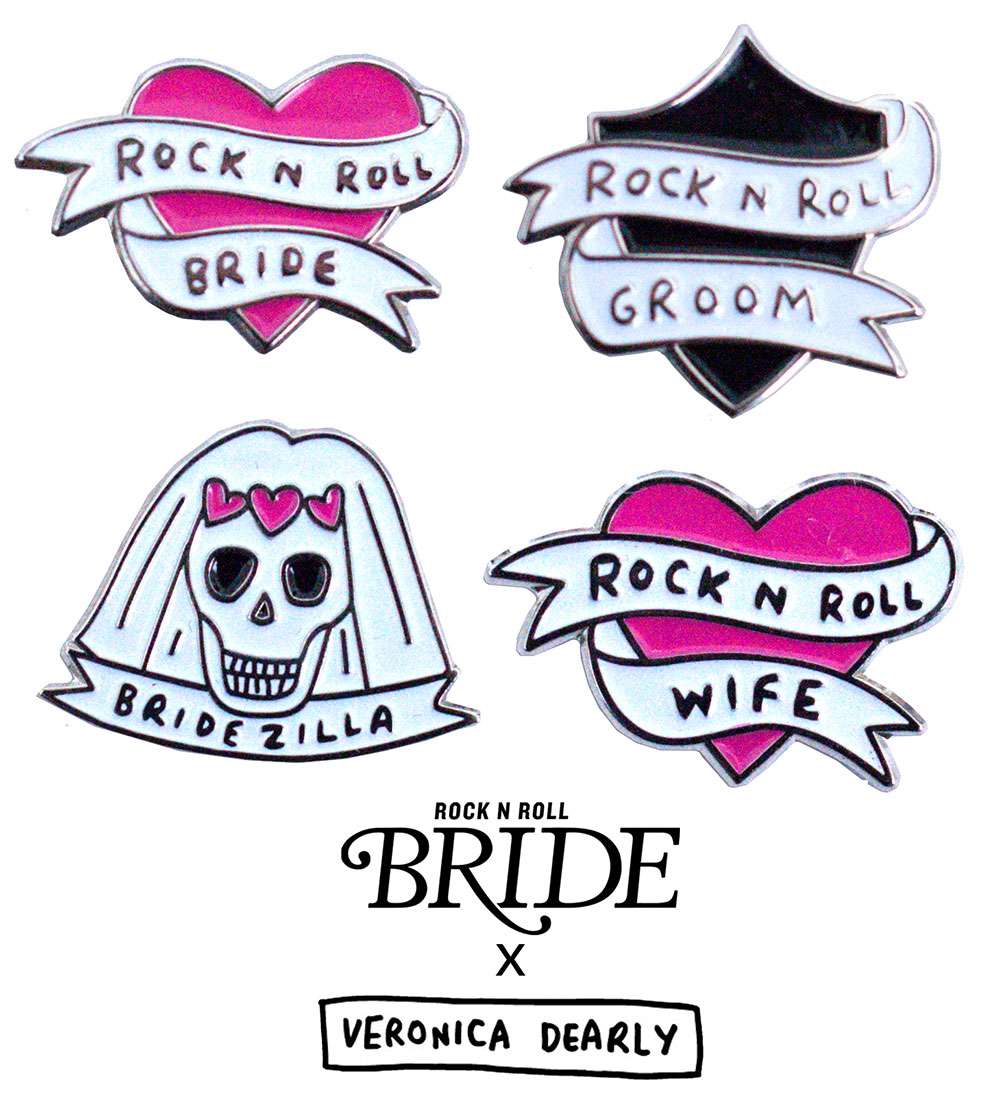 Just a little word of warning, we have very limited stock for this first drop. If a style sells out, we will start taking pre-orders for the next round, which should be available for shipping in approximately 3-4 weeks.
Edit: WOW! The Rock n Roll Wife and set of 4 pins are already sold out. Please note, if you order these now your pins will be shipped when they're back in stock!
Woohoo pinapalooza! How will you wear yours?