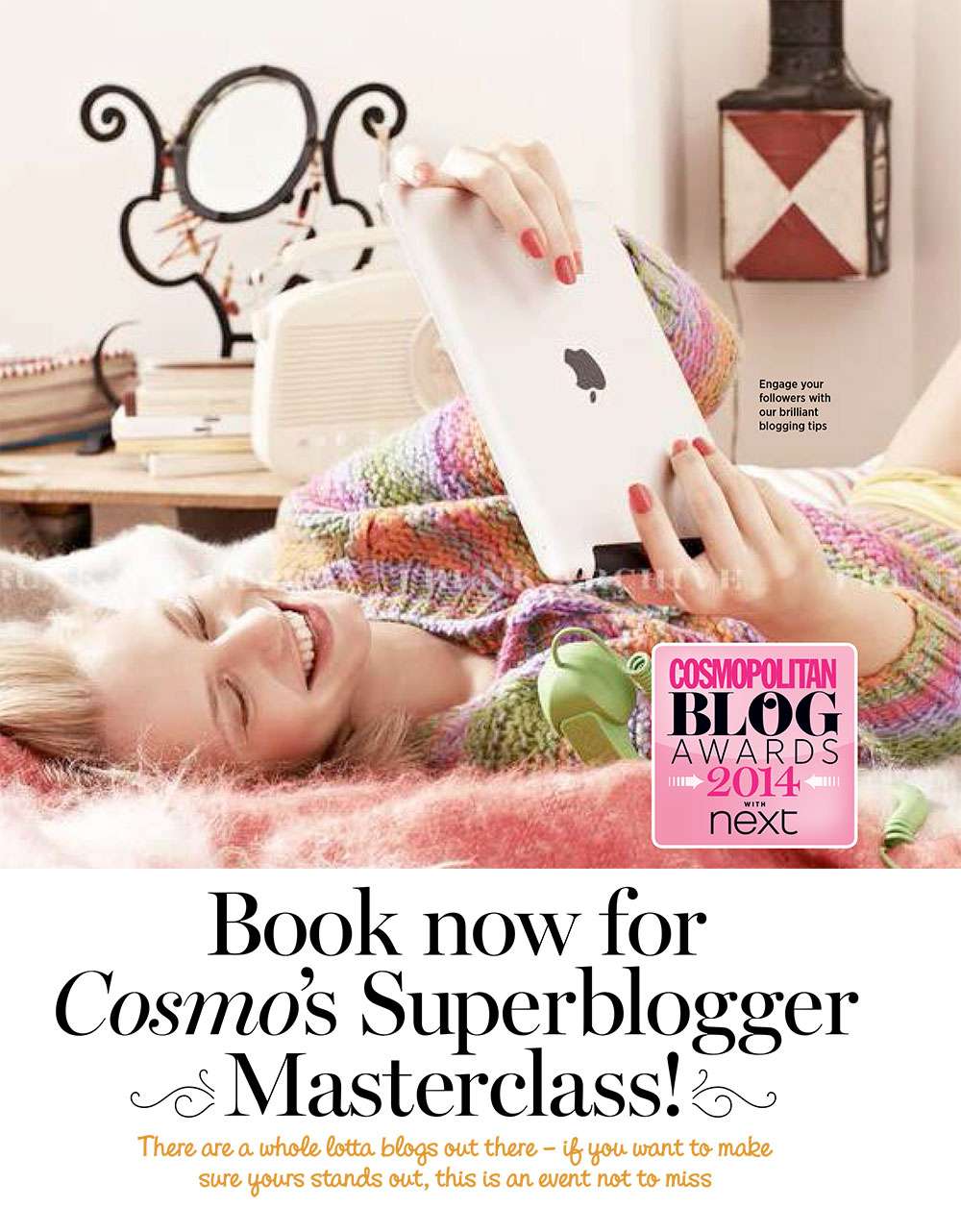 Today I have two pieces of exciting news for all you aspiring blog queens! First up, and for the second year running, I've been asked by those wonderful babes over at Cosmopolitan Magazine if I'll speak on their Superblogger Masterclass panel. The event will be taking place on Monday 23rd June, from 6.30-9pm, at Altitude, London. Tickets cost just £30 each and include entry to the event, bubbly on arrival, a talk by the panel, a Q&A session and a bulging goodie bag to take home.
You can read all about my experience at last year's event here. I also hear this years is going to be even bigger, ARGH!
To book your tickets head over to their website. I hope to see some of your friendly faces there!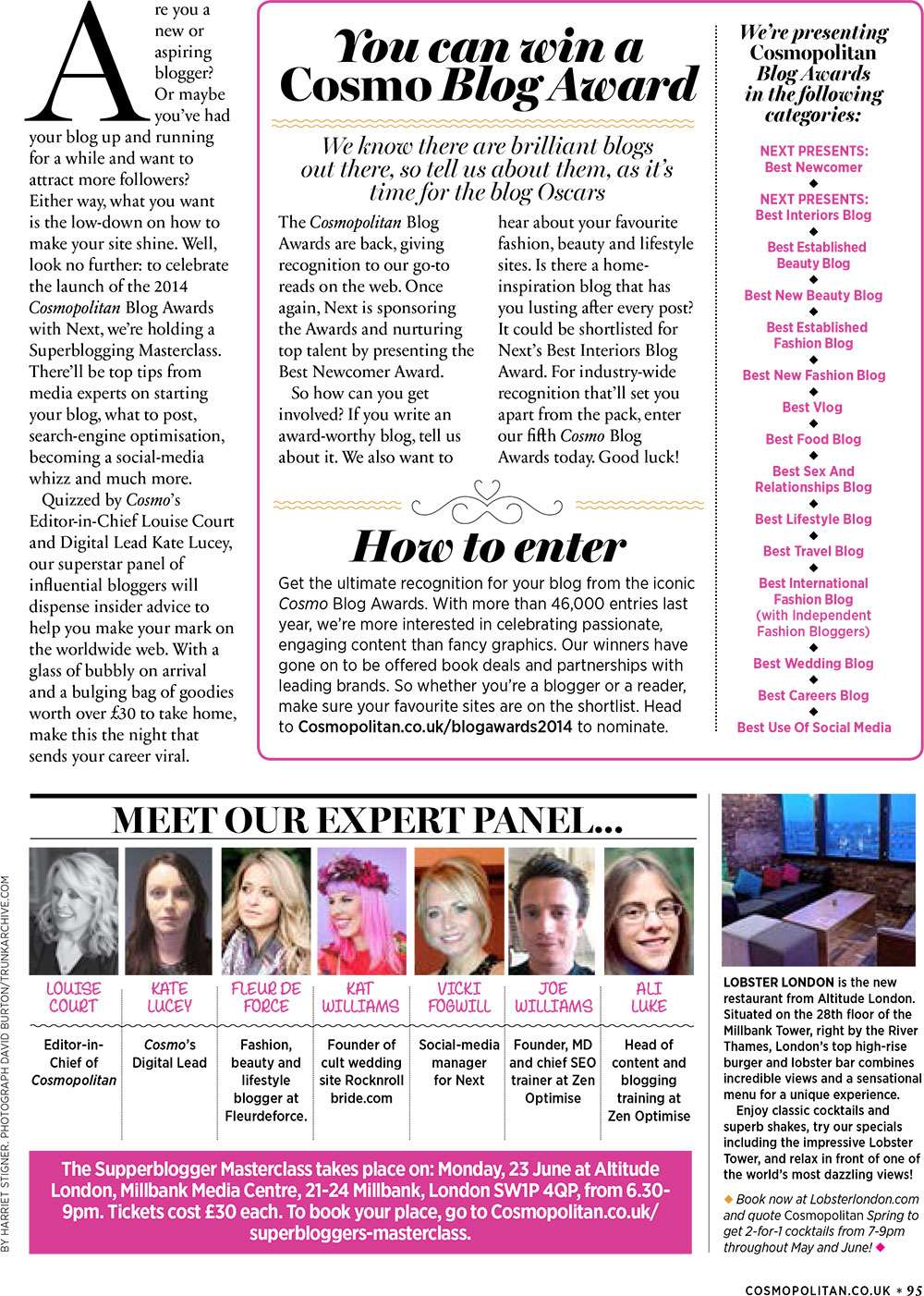 Winning Best Wedding Blog at the Cosmopolitan Blog Awards in 2011 was a career-defining moment. Not only is being able to say that I'd been awarded by Cosmopolitan something I'm still immensely proud of, but it's really helped to propel my blog into the stratosphere! Since winning that award I've gone on to write for the publication, to work with them on the blogger's masterclass (now twice!) and have been profiled in their illustrious "So you think you want my job?" feature.
Needless to say, if you have a blog yourself, I think you should be entering this year! To enter yourself or to nominate your favourite blog, simple visit cosmopolitan.co.uk/blogawards2014. I'll be at the awards ceremony on October 7th co-presenting an award too!
And erm, if you fancied nominating me as best wedding blog again I wouldn't mind at all. I mean, the only thing that could be better than winning this award would be winning it twice, right?!