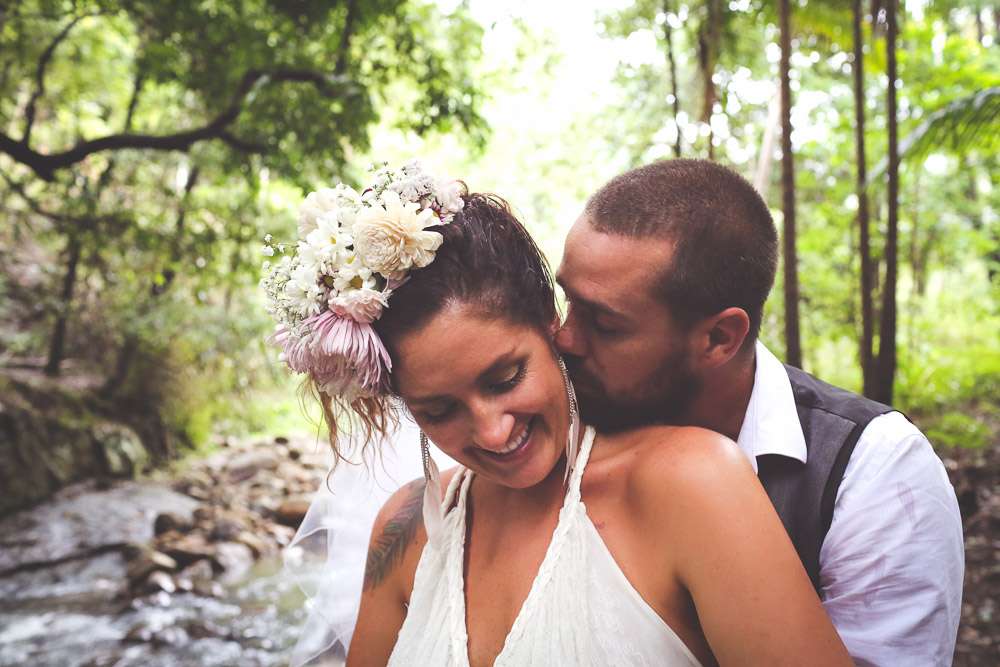 People often ask me if I ever get bored of blogging about weddings. I can see why because usually once you've been doing something – anything – for as long as I have been doing this, it's natural to think that you might start to become a little 'over' it. So while I'm not going to pretend that I'm always thrilled, overjoyed and amazed by every wedding that graces my inbox, I can safely say that I am probably as far from 'over' this job as I could be… especially when I get sent images like Polly and Jamie's wedding to drool over.
I had actual butterflies browsing through these last week. I might have even held my breath. I'm pretty sure you'll be able see why and in actual fact this might be one of the most beautiful weddings I've ever seen. Yes, I said ever.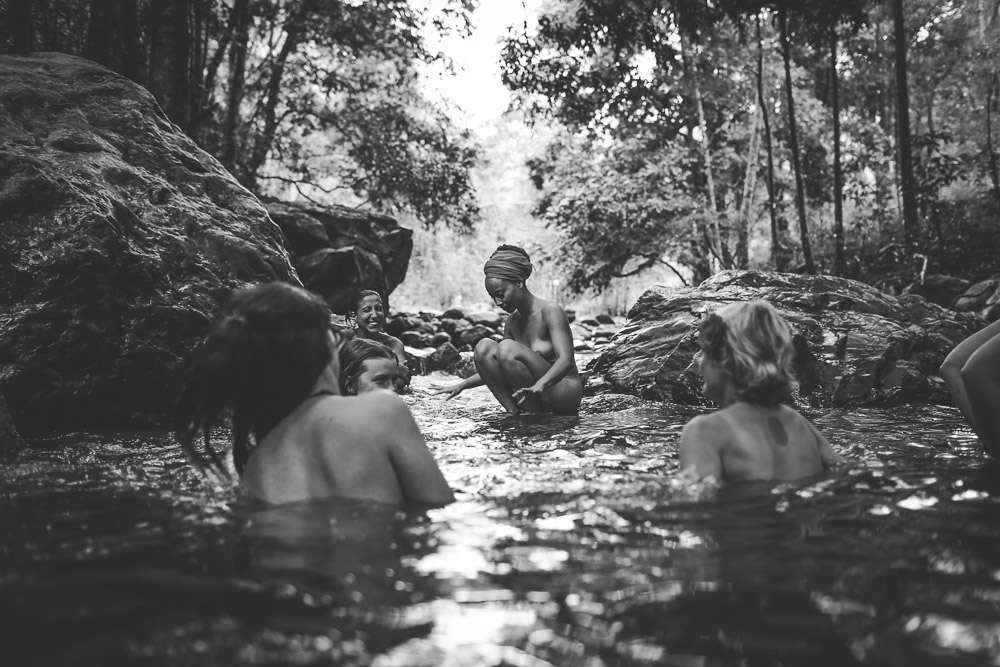 "Jamie and I met at the foot of another mountain, Mt Taranaki, at a festival in New Zealand", began the bride. "I was trying to work out how to put up my tent and Jamie was returning from the toilets. Ever the knight in shining armour he offered to help me and I asked if we could pencil in a 'pash and dash' later in the night. On the final day of the festival our paths collided again and we escaped from the festival barefoot and found some random person's tent where we made love like wild animals. We then dragged a single mattress into a clearing in the woods and made love until the sun came up. We'd fallen in for each other. The next day I flew back home and five weeks later Jamie moved to Australia and we started our life together. Four years later he proposed at the foot of Mt Warning and six months after that we tied the knot in the same place."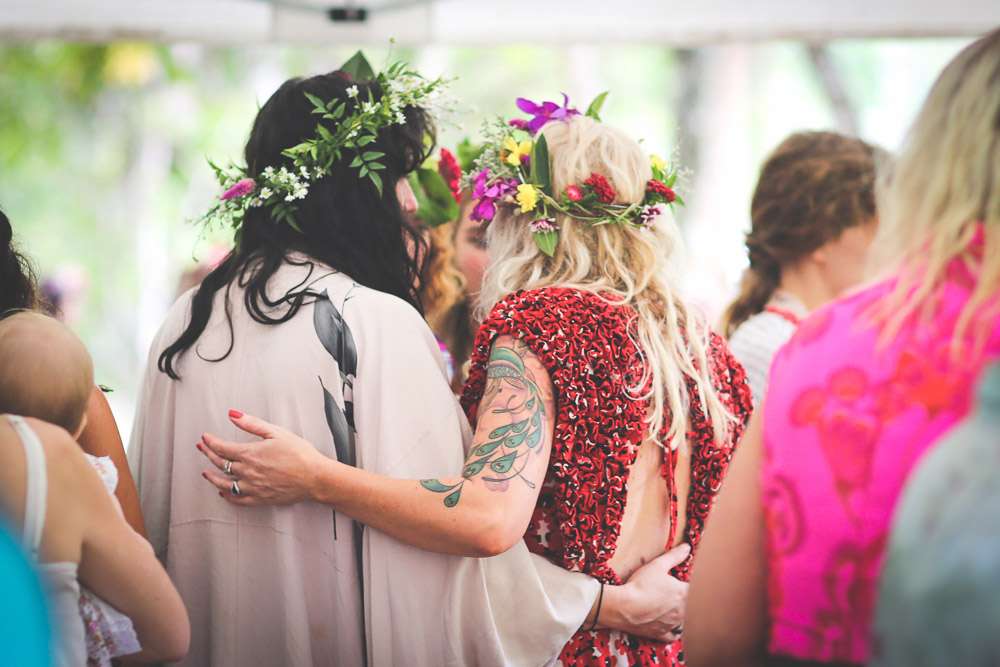 The wedding was held April. They set up a simple marquee which they dressed in greenery. The bar was built from wooden palettes and three old doors.
"We were married at dawn, in a private naked ceremony just the two of us", Polly continued. "The way Jamie always wanted. Having our own private ceremony took all the stress out of the community celebration later in the day. Our dawn ceremony was sacred and I don't think it would have had the same power otherwise. After dawn all the women took part in the ancient Hebrew ritual of a 'Mikva'… the women all washed me and then I was cleansed in the river, purified and ready for my husband. We all made flower garlands and headpieces and then we made the long walk to our men. The women sang me the whole way."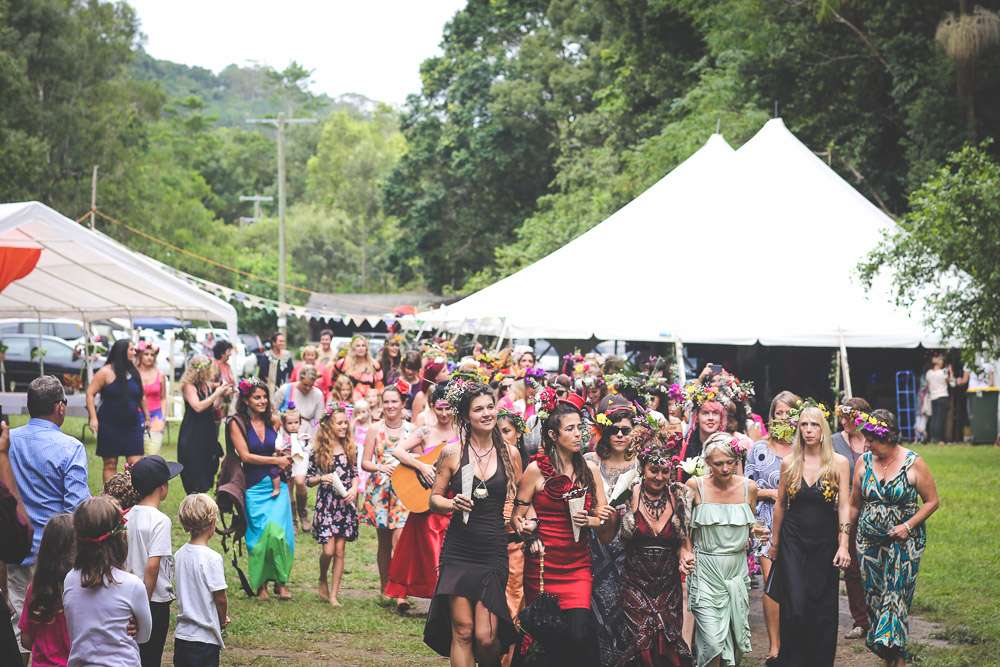 "The most important women in my life were all my bridesmaids. I literally had 100 women adorned in colour and flowers take the long walk with me, singing and crying tears of joy the whole way. It was incredibly powerful. People have told me since then that it was one of the powerful moments of true sisterhood they've ever experienced."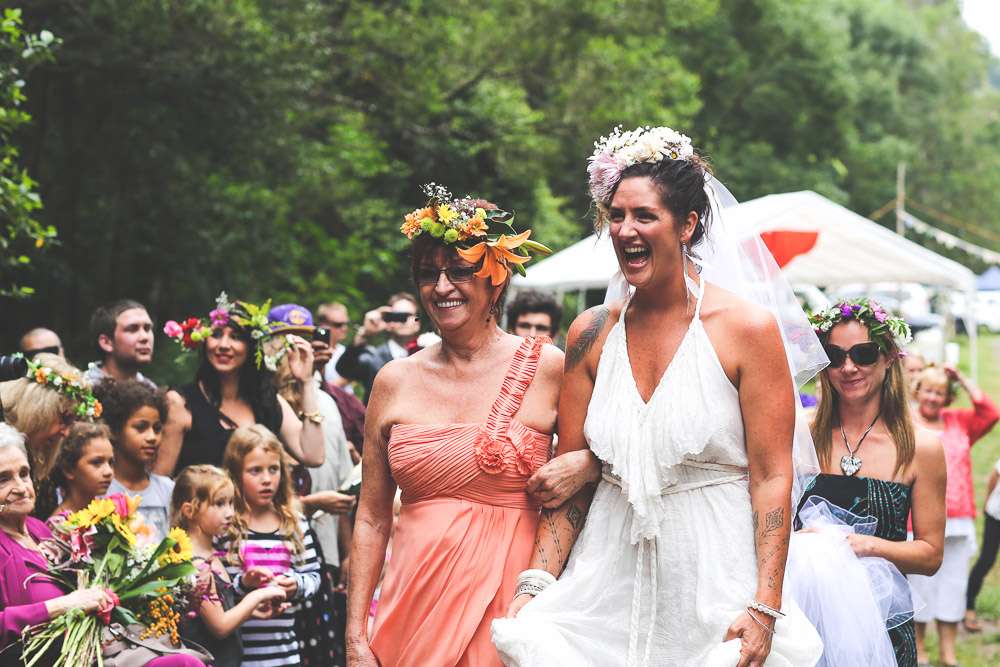 "The theme of the wedding was 'women bring the flowers men build the rock towers'. So all the women gathered before the ceremony to adorn themselves with flowers. I was wandering around saying 'what I am gonna do?' because I didn't have a plan for the headpiece and all the flowers were nearly used. At the last minute I decided to go with all white flowers and I chucked my hair up and poked them in. It turned out really well. There were just enough white flowers left to complete my headpiece."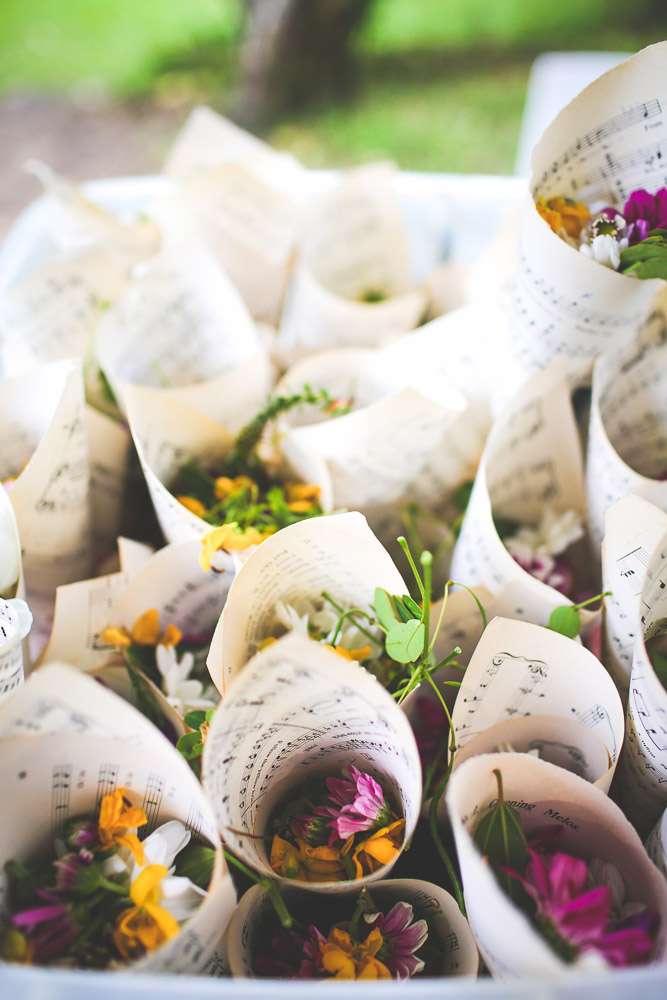 "One of my favourite moments was when I surprised Jamie with a live performance of our song 'Tijuana Lady, Gomez' performed by our best friends and all the wonderful musicians in my life. As a touring photographer in the music industry I spend sometimes months at a time away from my man, so as a surprise gift I organized for them to perform our song. A mixture of all time legends… John Butler (John Butler Trio) Harry Angus (The Cat Empire) Dan and Jesse (The Valley Floor) Dan from (Ginger and the Ghost) Marshall O'Kell, Julez Parker and Holly Major. The whole thing was videoed and it's amazing to watch it back."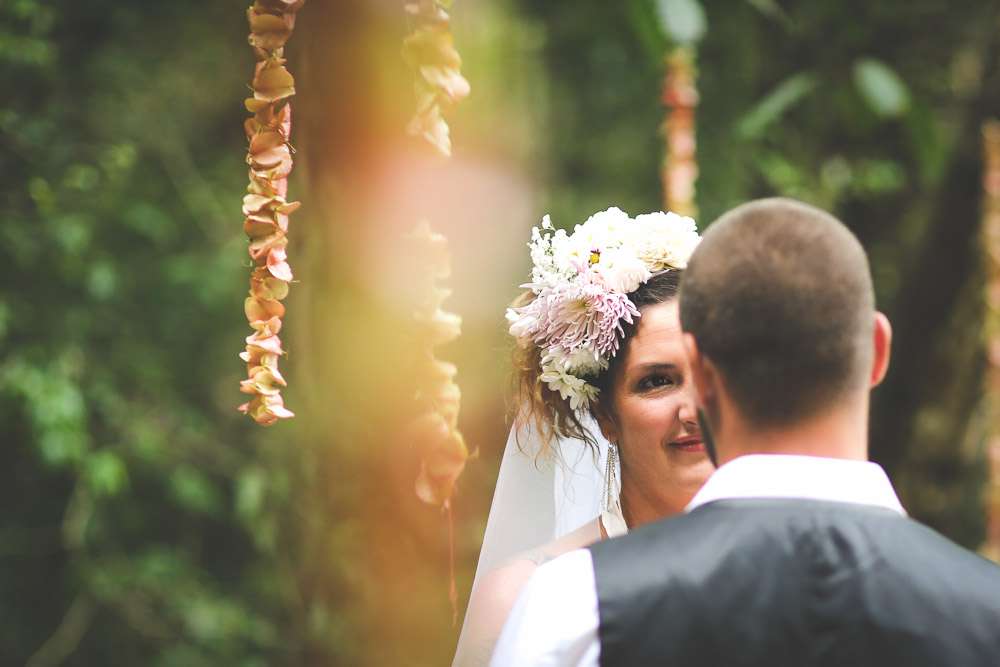 "But my ultimate favourite part of the wedding was that it was over a whole weekend," she concluded. "We all stayed together and overtook the park. Even the non-guests at the caravan park came to the party… and boy did we party! It was a perfect weekend full of colour, family and friends. No words can describe how awesome and love filled it was."