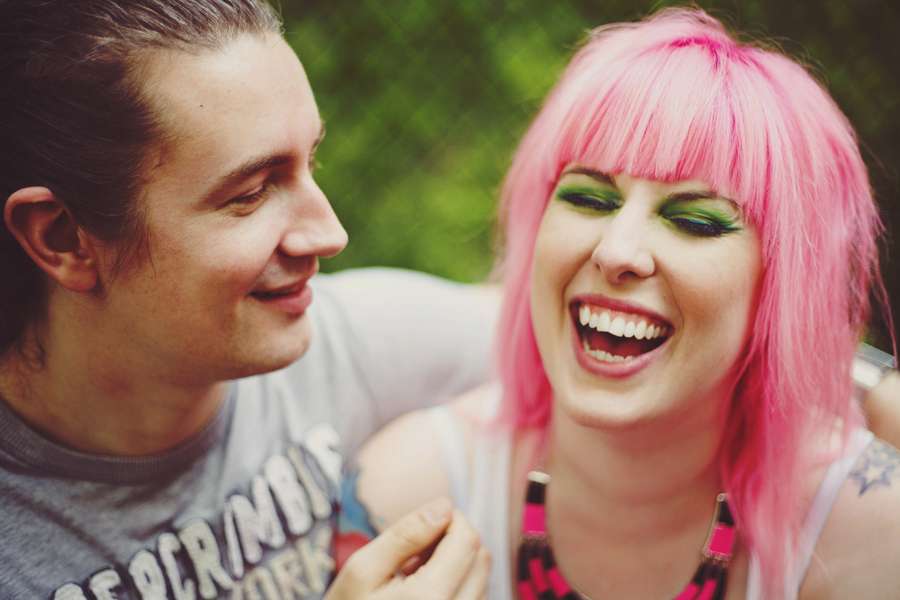 Photography Credit: Made U Look Photography
2012 has been, without a shadow of a doubt, the best year of my life. Words can't describe how immensely thankful I am for every amazing opportunity I've been given because of this blog and YOU LOT. So as this incredible 366 days draws to a close and we hurtle towards 2013 with the utmost vigour, I wanted to share with you some of the year's highlights as well as some of my favourite weddings and blog posts.
What were your favourite weddings of the last year?
And I've got a bit of top secret exclusiveness for you too, dear reader. Rock n Roll Bride is getting a facelift on January 8th! Shauna, Gareth & I (OK so mainly Shuana & Gareth – but I've been overseeing!) have been working tirelessly behind the scenes to create something pretty darn special. I can't WAIT to share it with you all! Raising the bar again? Oh yes we are!
So here we go, 2012 in review from January to June…
January
We launched the Green Room on January 3rd – something I'd been dreaming about doing for a long time. I really wanted to be able to use my blog to share some of my businessy tips, tricks and advice that I'd picked up over the years and was thrilled when Gareth came up with the concept of effectively splitting the blog in two. My work load basically doubled but, honestly, it's been one of the most rewarding things I write about. The feedback from you guys has been nothing short of incredible.
♥ Wedding of the Month: Hearts, Love & DIY Heaven: Sarah & Gray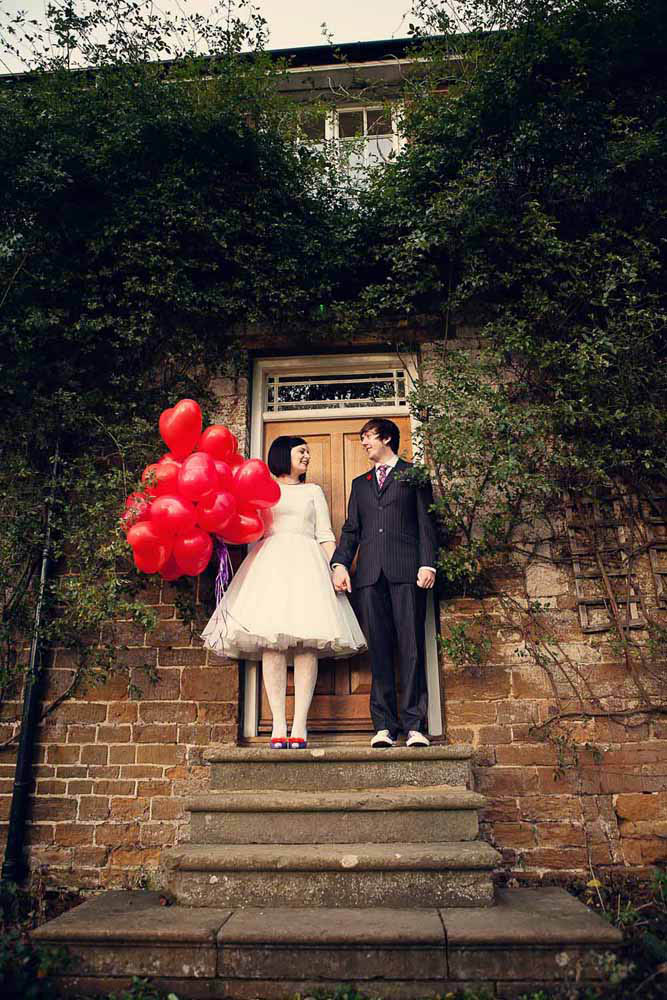 Photography Credit: Assassynation
♥ Notable Highlights:
Mrs X lifted the lid on why hiring a professional wedding photographer is so important. Cue one of my most popular blog posts EVER.
Do you have to invite +1s to your wedding?
A budget-friendly DIY wedding with the world's cutest wedding video
♥ Green Room greats:
How to get the best out of exhibiting at a wedding fair
Dealing with rejection and why it's the best thing that will ever happen to you
February
Gareth & I started the month by being roped into a pretty epic 'wedding circus' shoot by Sassy & Jo. Gareth even got on a horse! It was bloody freeeezing but so worth it. I looked like I'd lost about 10lbs in Jo's amazing corsets.
Lisa, David & I headed over to Las Vegas for WPPI and to hook up with Gala & Shauna for fun, frolics, mischief and of course and epic photo shoot! I don't want to sound over-dramatic but this was a pretty life changing trip for me. I rediscovered why travel and new experiences are so good for the soul and made a pact with myself to do a hell of a lot more of it!
♥ Wedding of the Month: Indie Rock Winter Wedding
Photography Credit: Hannah Millard Photography

♥ Notable Highlights:
Seriously cute fabric bow-tie DIY
Wedding traditions and deciding what's important 
♥ Green Room greats:
I interviewed on of my idols, Kirsty Mitchell 
Why you should be pushing boundaries with your website design
March
I kicked the month off with yet another photo shoot (sheesh what a poser!) this time with the amazing Joanna Brown. I don't think I've ever looked so glamorous!
The March Photography Farm was epic, with Roo dressing as Miss Havisham for our creepy styled shoot.
I also did my very first solo School of Rock blogging workshop in Sheffield!
♥ Wedding of the Month: Emotional East meets West wedding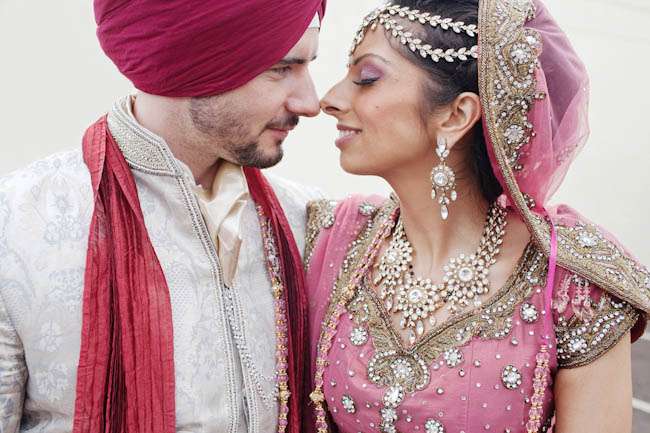 Photography Credit: Emma Case Photography
♥ Notable Highlights:
A pirate and rock concert wedding!
A cancelled wedding but a perfect marriage
♥ Green Room greats:
The art of self confidence was another one of my most popular ever blog posts!
Are you Madonna or Cyndi Lauper?
Search engines vs social engines – Gareth wrote about why SEO obsession is pointless
April
April was a tasty one and I attended the launch party for Choccywoccydoodah's London store. Delicious.
I was also invited back to Canterbury, where I attended University, to give a talk on blogging and running your own business. The month ended with another School of Rock workshop – this time in Devon!
I also quit smoking!
♥ Wedding of the Month: The rainbow wedding to end all rainbow weddings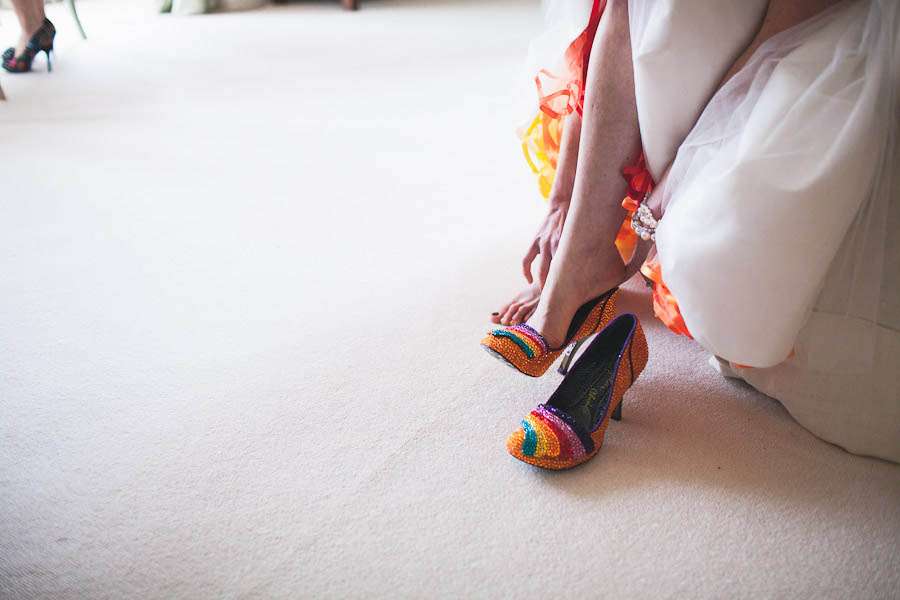 Photography Credit: Albert Palmer Photography
♥ Notable Highlights:
An emotional wedding planned in just 10 days
♥ Green Room greats:
How to win friends and influence people with your social media 
Debbie wrote about how to create a really great press release
May
Gareth & I headed to New York to hang out with Gala & Mike, Megan & Dave and to shoot with the Made U Look girls. Oh how I loved this trip. It confirmed to my why I love the city so much. This was also the time that Gala & I first starting talking about doing 'some kind of blogging workshop weekend retreat kinda event thinggumy' together. I also basically started planning to go back as soon as we got there…
There wasn't much time for rest when I got home though as the week after I flew to Prague to hang out with La Carmina!
♥ Wedding of the Month: The Minecraft wedding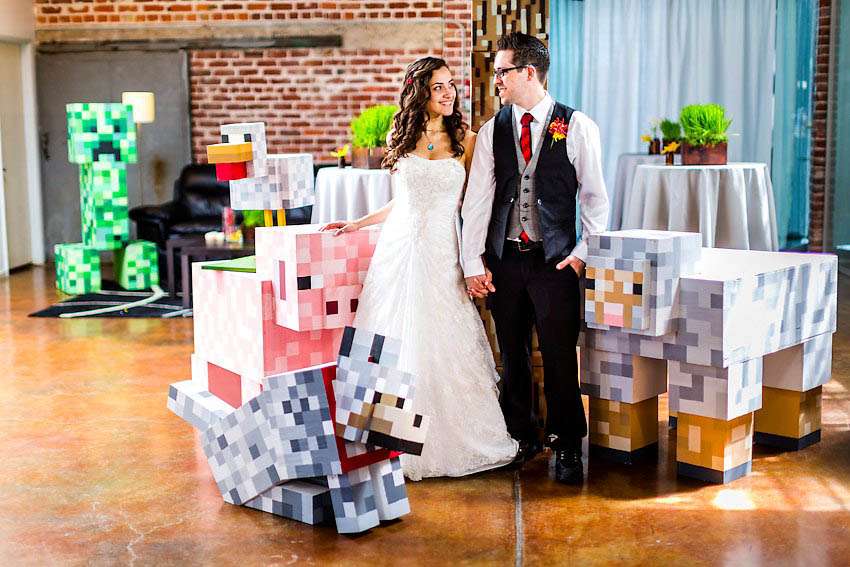 Photography Credit: The Goodness
♥ Notable Highlights:
Tropical paradise boho wedding
Mythical gothic anniversary shoot
♥ Green Room greats:
I shared some tips for really effective wedding blog advertising 
Gareth made the entire wedding industry sob uncontrollably with his ''If you love her let her grow' article
June
June saw yet ANOTHER School of Rock – this time in Birmingham. It was awesome to have Emma & Pete there to photograph and Lee & Dawn to film it. Awwww. I love the photos & video so much!
♥ Wedding of the Month: Tattoos, Skulls & Baroque n Roll!
Photography Credit: Lisa Jane Photography
♥ Notable Highlights:
The bridal shop experience & how to come out alive
A zombie apocalypse engagement shoot
Are babies the next logical step?
Should you take your husband's surname when you marry?
♥ Green Room greats:
How couples chose their wedding suppliers – the statistics don't lie!
Copying, copyright and the creation of trends within the wedding industry. This video changed my perception of 'copycats' remarkably!
Phew what a start! Be sure to pop back on Friday for part two – July to December!