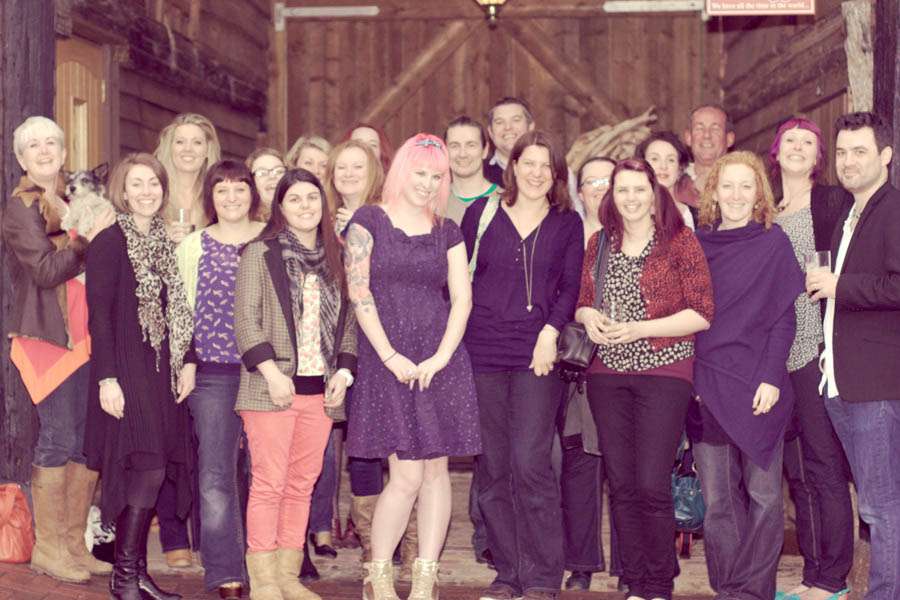 Photography Credit: My Fabulous Life
This week Gareth & I trotted off to Muddifords Court in Devon to host a School of Rock blogging workshop. As always I was super nervous on the drive down, but once we arrived and met Becky, Nicky & Pip my mind was put at ease. They were all so utterly lovely and made us feel extremely welcome!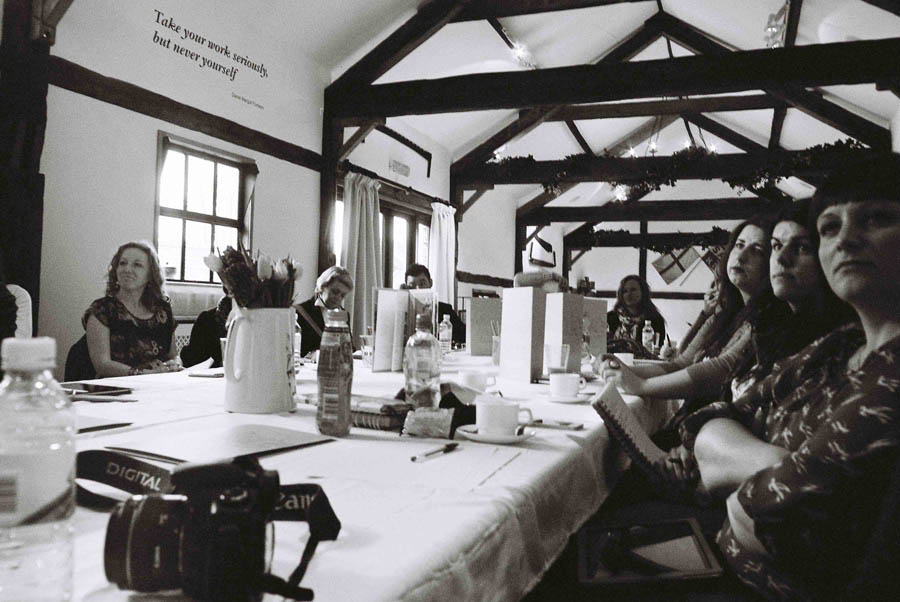 Photography Credit: Laura Michelle Photography
My four hour presentation went super quickly and, if I do say so myself, pretty swimmingly. There were so many questions which always makes me happy, and the attendees were all smiling, scribbling notes and nodding along with what I was saying which is always a good sign I reckon!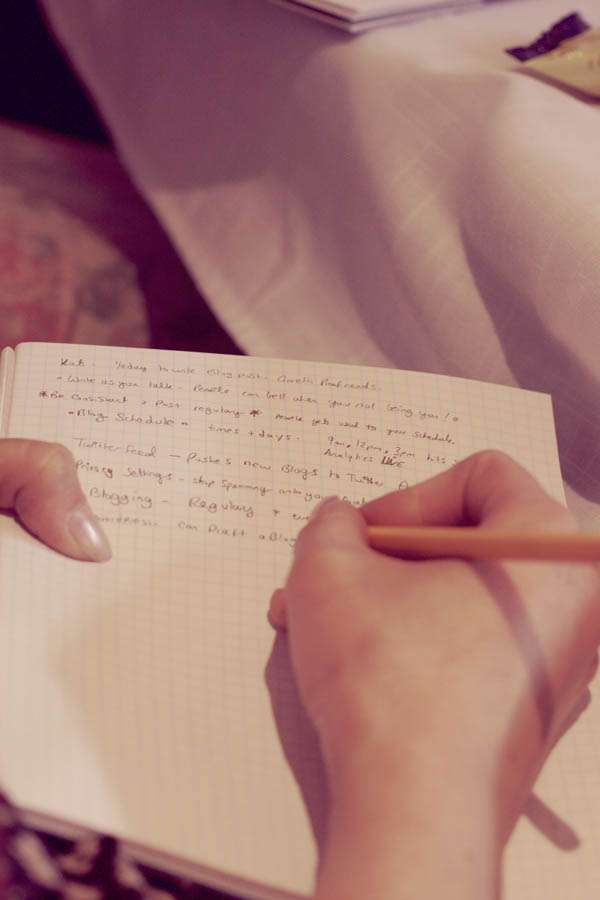 Photography Credit: My Fabulous Life
After the 'official bit' came the party! The yummy Indian feast provided by Le Frog Catering went down a treat as did the drinks in the (what I liked to call) the 'shed bar'. Wow you should have seen Gareth's face when we walked in there. He actually exclaimed "Can I have one of these in our garden please!?" Yeah baby, one day…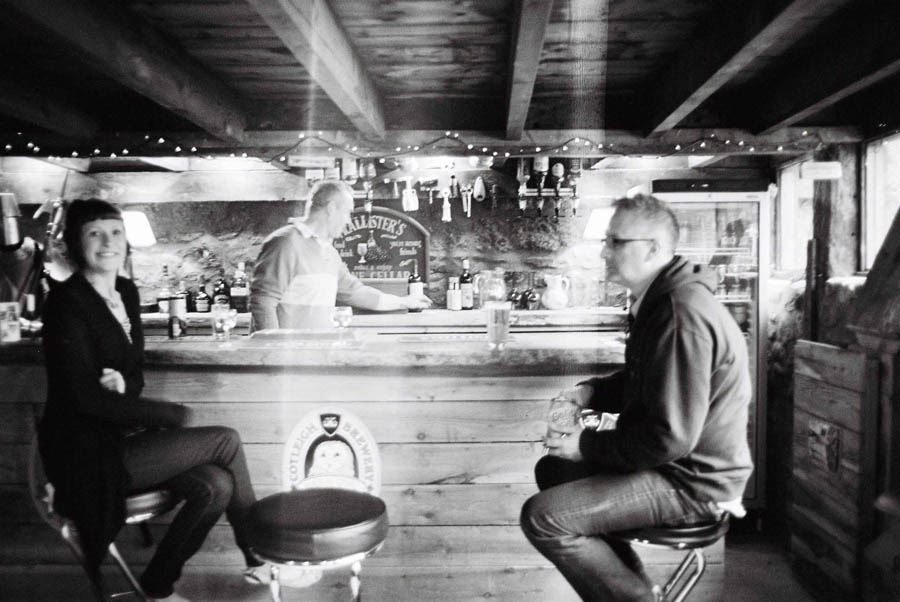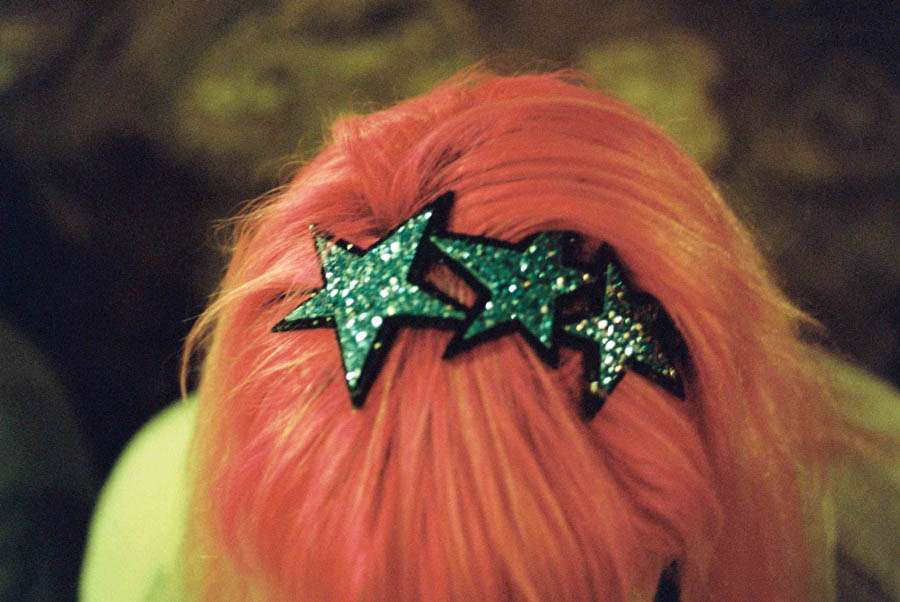 Photography Credit: Laura Michelle Photography
(and because I know you'll all ask, my sparkly star headband is from the fabulous Janine Basil on etsy!)
After much merriment and even more gossiping, blogging chats and getting to know each other it was time to retire. Being able to stay over was really ace – our room was literally breathtaking – and the breakfast the next day was even better. And for the lucky few that also kipped over it was another time to chat, gossip and hang out even more!
We were sad to leave Muddifords Court but we're totally going back! If you guys want it we'd definitely do another School of Rock workshop there.
Here's some of my favourite instagrams from the day…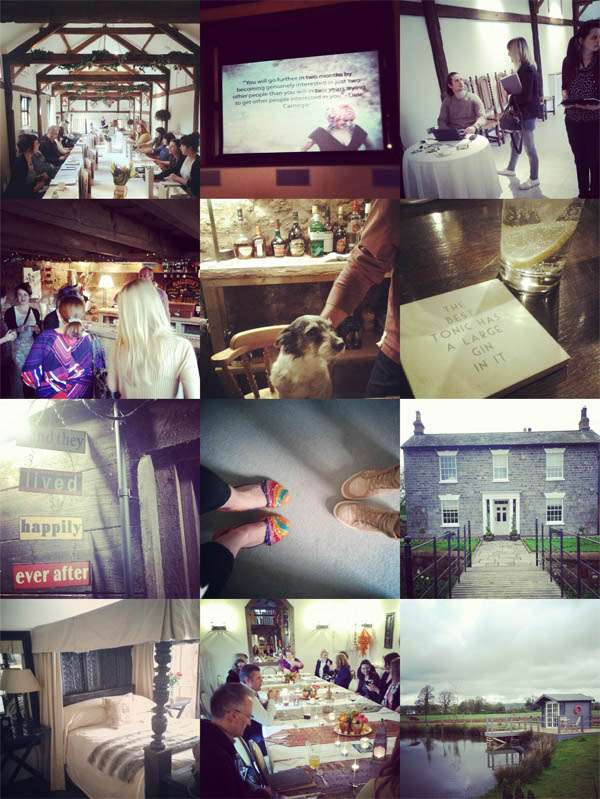 We're planning on announcing the School of Rock event when we return from our New York trip in a few weeks, but right now I need your help! Do you run a venue or know someone who does that might be interested in hosting a workshop with us? Our requirements are pretty simple, all we need is a large room with one preferably large table to fit 20 attendees and a projector to show my presentation. We're open to offers of where we should take the workshop next, so if you'd like us to come to a town near you get your thinking caps on for venues that might like to have us!
If you are interested in hosting us, drop me a line to kat@rocknrollbride.com and we can chat through the details. We don't have any specific dates in mind yet but I'm thinking sometime in June/July would be cool?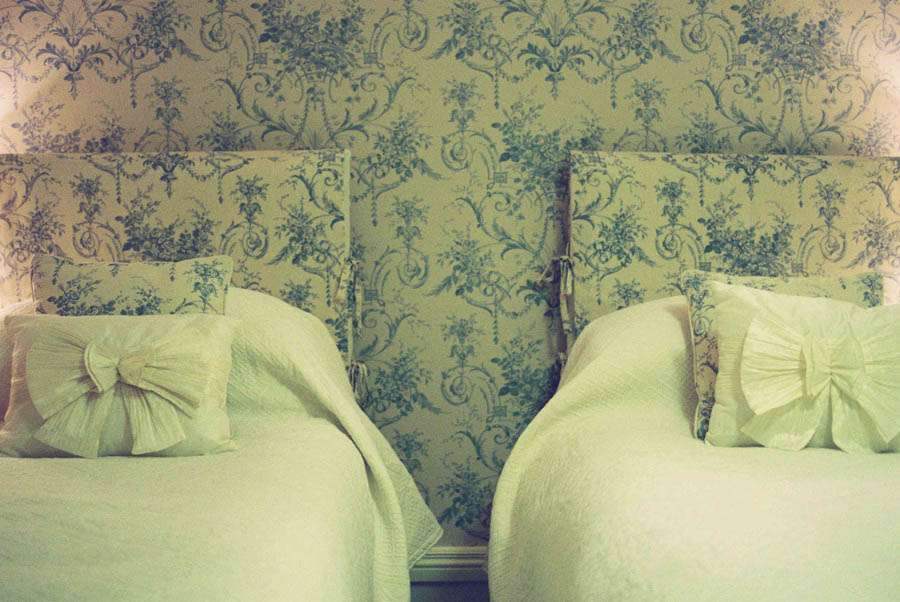 Photography Credit: Laura Michelle Photography
Muddifords Court is a B&B and licensed wedding venue in Devon, UK. Gareth & I were guests of Muddifords.
Catering: Le Frog Catering
Venue Decor & Styling: Jolly Good Wedding