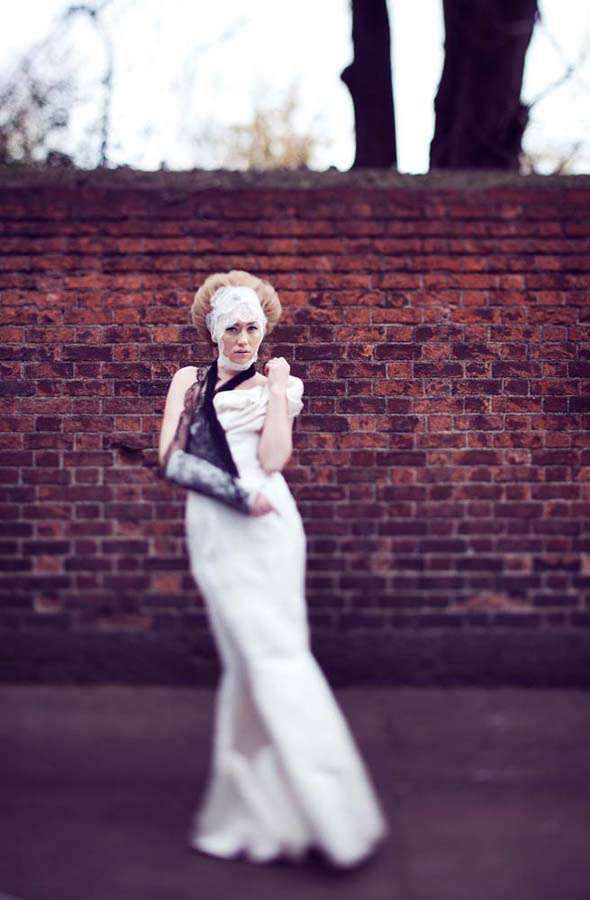 Happy St Patrick's Day!
You're probably going to either love this or hate this. I'm nearing to the side of love because of the freakiness as the fact that this really is something I've never seen before in a bridal shoot!
This shoot, set up to promote the new line of wedding dresses by Irish designer Claire O'Connor, reminds me a lot of the Japanese 'kegadoru' (injured idols) trend. Girls wear fake bandages and eye patches as fashion accessories, the theory behind it being that it makes them look cute and vulnerable to the opposite sex (only in Japan huh?!)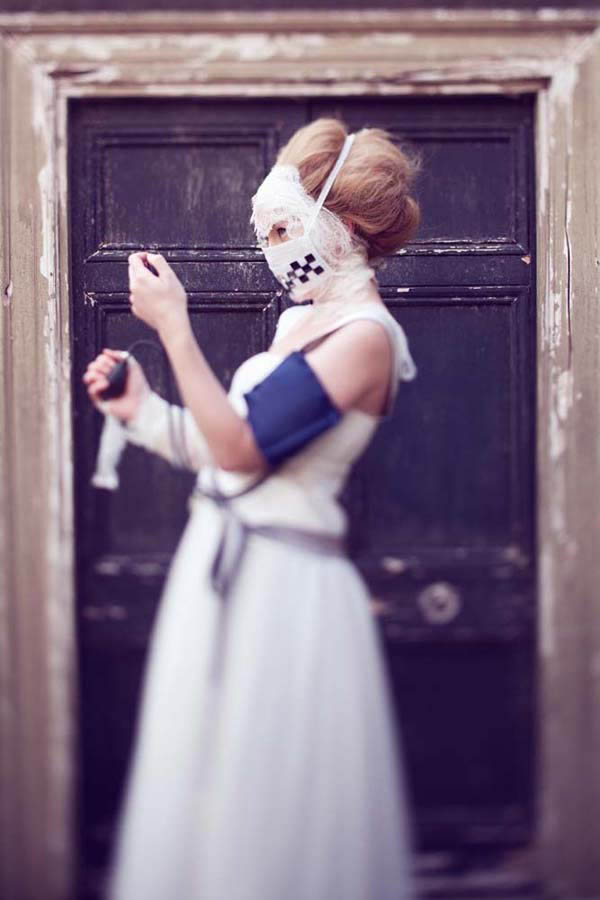 Claire explains her own ideas behind this shoot, "The inspiration for the Spring/Summer 2012 Bridal campaign hails from our obsession with appearances and looks, and taking that obsession with beauty to the extreme. I love mixing contrasting fabrics and so I have incorporated swarovski crystals and delicate handmade french lace into plaster casts."
Whatever you think of this, you can't deny that it's certainly different…and I looooove different. Pushing the boundaries of the wedding industry complex is something that makes me very exicted indeed!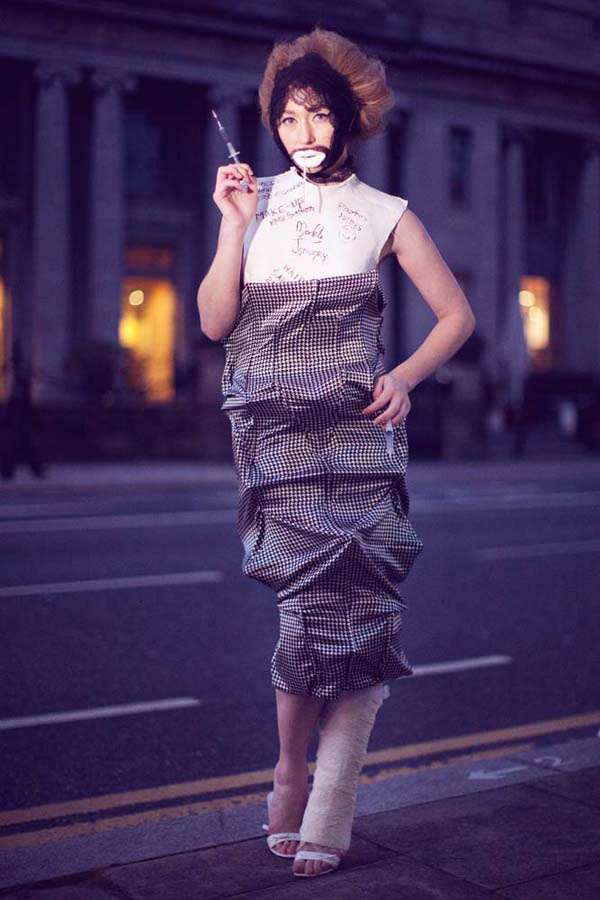 Thank you to Claire for sharing her work with us today.
Supporting Cast:
Photography Credit: Solas Weddings
Dresses & Styling:  Claire O'Connor
Hair: Sabrina Bermingham at Cats Hair Salon
Make Up: Kate Synnott at Brown Sugar
Model: January at Morgan the Agency