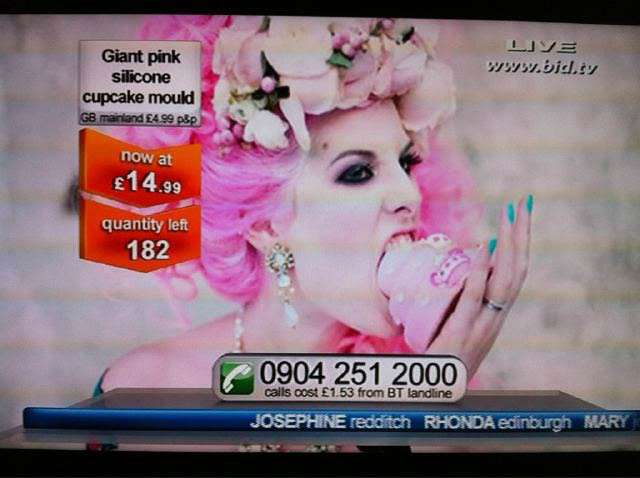 me, 'helping' to sell a giant cupcake mould!
As some of you may already know, before I was a full time wedding blogger I was a producer for bid tv, a shopping channel here in the UK. Whilst I loved this job and the people I worked with, once Rock n Roll Bride got really popular and busy I simply couldn't do both jobs anymore so I had to leave.
Shopping channels can get a bit of a bad rep, but I have to say the crew at bid tv are some of the nicest and most hard working bunch of people I've ever had the pleasure of knowing (erm…most of the time!) plus…and this is a big plus….you really can get some bargains!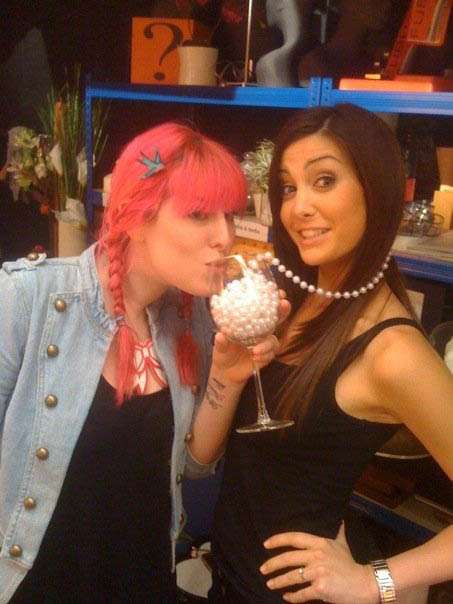 Assistant presenter Gemma & I prepping for our show…Honestly, most of the time we really did work very hard!
In the past I've bought towels (Egyptian cotton no less) perfume (Zandra Rhodes!) crockery (yes it was pink) an automatic bin (ahem..yes it was pink too) bedding, and even a memory foam mattress!…and probably many other things that have briefly slipped my mind.
So why am I telling you this today? Well a few weeks ago I got a call from my ex-boss to tell me that this weekend (yesterday and today) they were having a wedding weekend event and would I like to sponsor the show! Ha – doesn't life throw you some curve balls once in a while!?
If you head over to the bid tv website today you may see a familiar logo all over the front page! Check me out…
And if you're at a loose end on this drizzly Sunday, I'd highly recommend switching over to have a look – if nothing else is is hilarious viewing (ahem, especially late at night!) I also just happen to be in the same area of London as the studio today (I'm off to the Vintage Wedding Fair in Chiswick) so I may well even pop in to say hi…keep yor eye peeled to my twitter and facebook because if they 'let' me on air to say hello, I'll tell you all on there!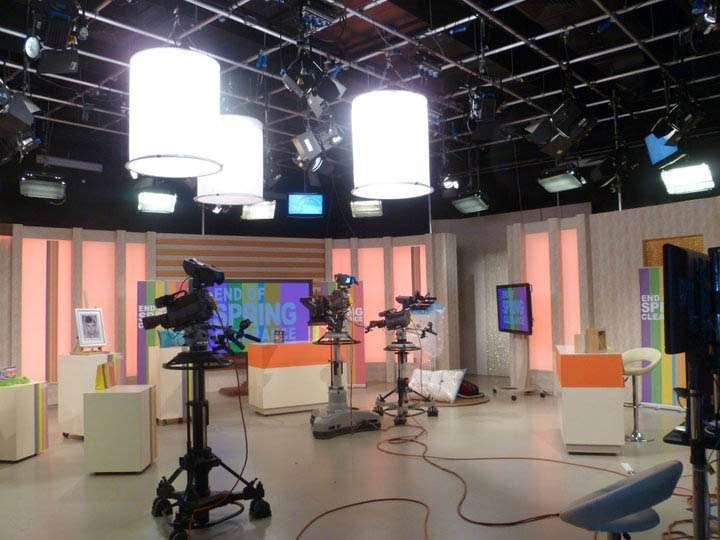 The studio
Bid tv is on air 17 hours a day, 365 days of the year (I told you we worked hard!) and can be found on Sky channel 654, Virgin 745, Freeview 23 and Freesat 802.
Happy shopping!