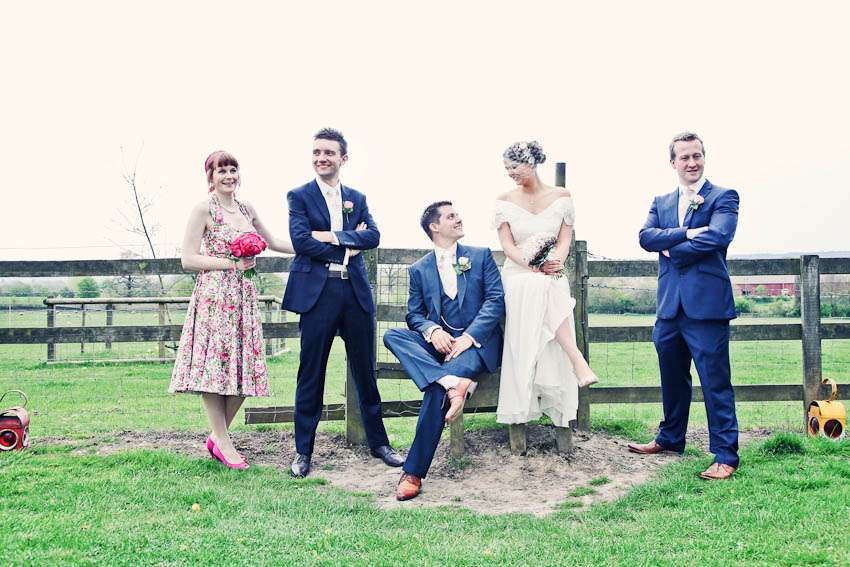 Hannah & Tom's shabby chic, English country garden wedding had so many adorable details that I simply couldn't turn down the opportunity to feature it. I love how the term 'Rock n Roll' can be applied to so many different styles of weddings don't you? 'Rock n Roll' is an all encompassing love of expressing yourself and your individual quirks though your wedding (well, and real life too!) Anyway, mini-morning lecture over, let's get on with sharing all these beautiful touches shall we?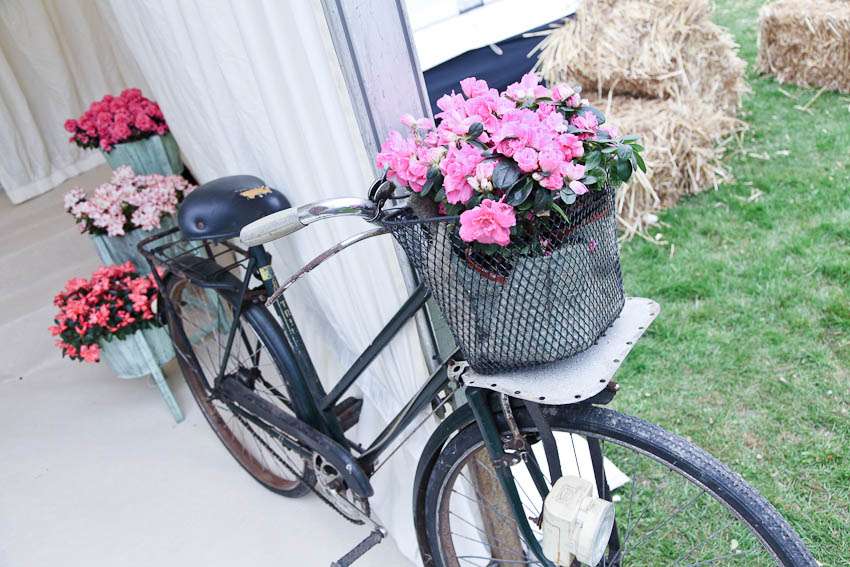 "Getting married was obviously something I have hoped to happen but I was not ones of these girls who had the whole day planned," bride Hannah told me. "So when Tom and I got engaged we both knew 2 things… 1st we didn't want a long engagement, after 11 years together what is the point of waiting? And the 2nd thing was we wanted a relaxed wedding! I then started to build the ideas in my head of what I envisaged the day to look like and Tom and our parents didn't get it at first, so I started a mood book, it became my bible."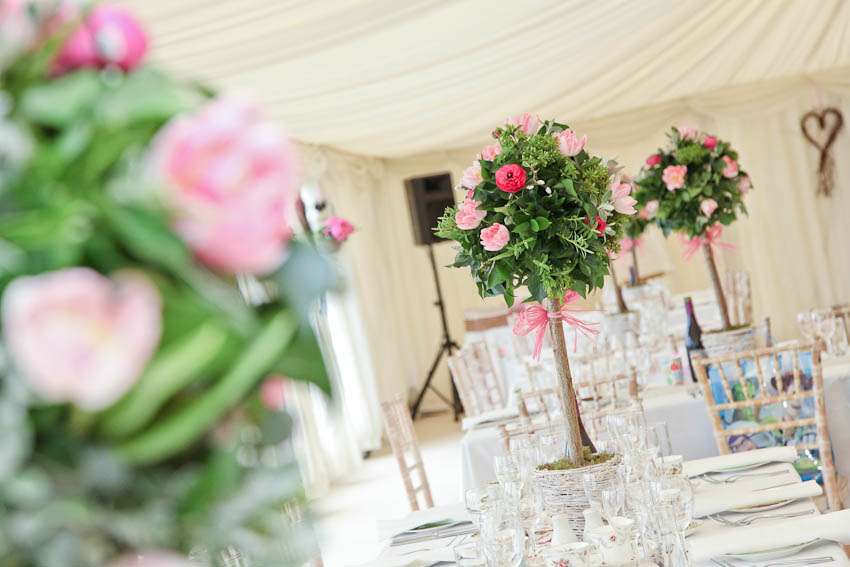 "I entitled it "English Charm" when people asked what my theme was, I replied with 'rustic, relaxed and the thrown together look'. 
 We had viewed quite a few country houses and golf clubs but I just hated the fact you were just on a conveyer belt of weddings, stuck in one room. We wanted our own stamp and personality to come though in our wedding, which is then why we decided to go fro the marquee option! As it was spring I loved the idea of having loads of our own flowers around which is a great/relatively cheap way of having the impact of colour."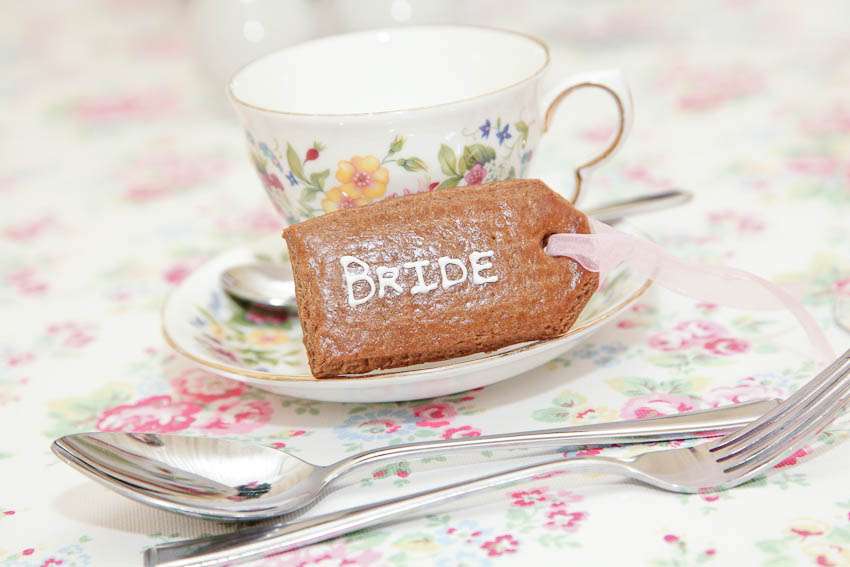 "We had talked about hiring in the vintage crockery, then we found a few bits in charity shops and decided that it might be just as cheap to buy it all ourselves and Tom and I and my Mum loved buying all the bits and pieces, we went to car boots, charity shops, relatives cupboards and we then come across this Aladdin's cave of vintage crockery in south Wales were we ended up buying a lot of our bits from. I then sourced all the fabric for the floral runners, which Tom's mum made up for us."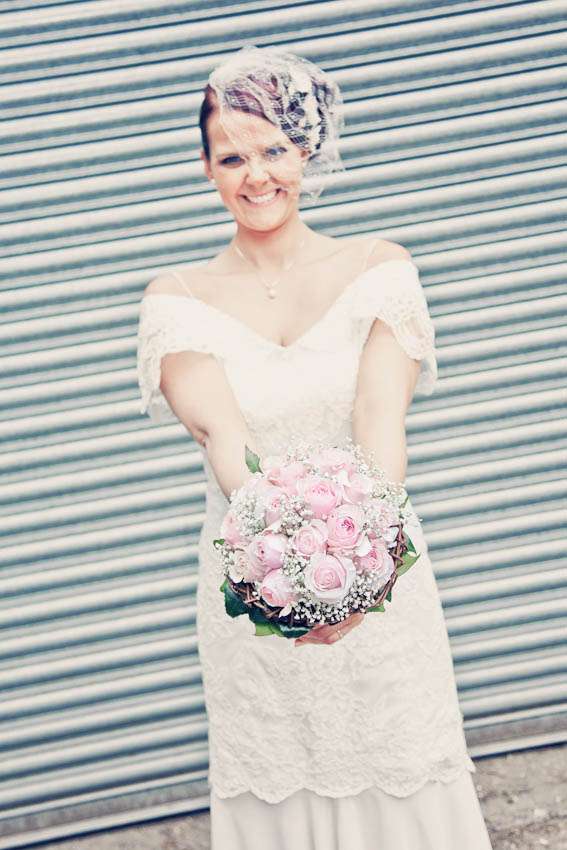 "I didn't enjoy the whole wedding dress shopping experience at all, I thought I would as I love clothes and fashion but there was nothing I liked around, they were all to safe and same looking. I decided to keep my eye on eBay and Tom was actually sat next to me when I was bidding on my dress (although he was completely unaware of this fact!)  I found this vintage dress on there and brought it for just £40. I then decided because it was a bit tatty around the edge to have the exact dress re-made after choosing my own lace, pearls etc by my dad's Cousin who is a dressmaker. When I walked into that church and I heard gasps and murmurs of "wow" I knew I had definitely got the right dress. I also loved the fact it had a split up the front so was perfect for dancing in the evening."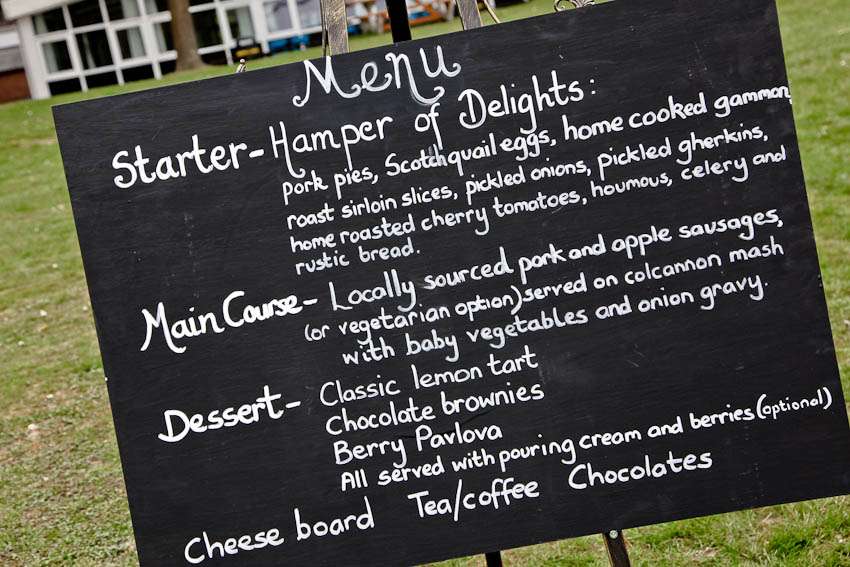 "When we went out to quote for the catering of the wedding, we had a very clear idea on what food we wanted, for starter we had a picnic hamper per table with cold meats, pork pie, scotch eggs, pickled onions, gherkins, rustic breads and much more. This just got every one on the tables talking. For main course we went for a traditional British food – local bangers and a colcannon mash which went down a treat with everyone. For the desserts we wanted people to be able to get up and have a wonder around before they sat again for another hour or so for the speeches and due to Tom being a tree surgeon we thought it would be a nice idea to use tree trunks as cake stands and it worked brilliantly. It all felt very rustic with the summer berry parabola, lemon tart and chocolate brownies. The catering team really exceeded our expectations and did such a fantastic job."
"We have had so many comments from friends and family since all saying the same thing, what a relaxed and unique wedding to remember which was exactly the wedding I wanted, we couldn't have asked for much more."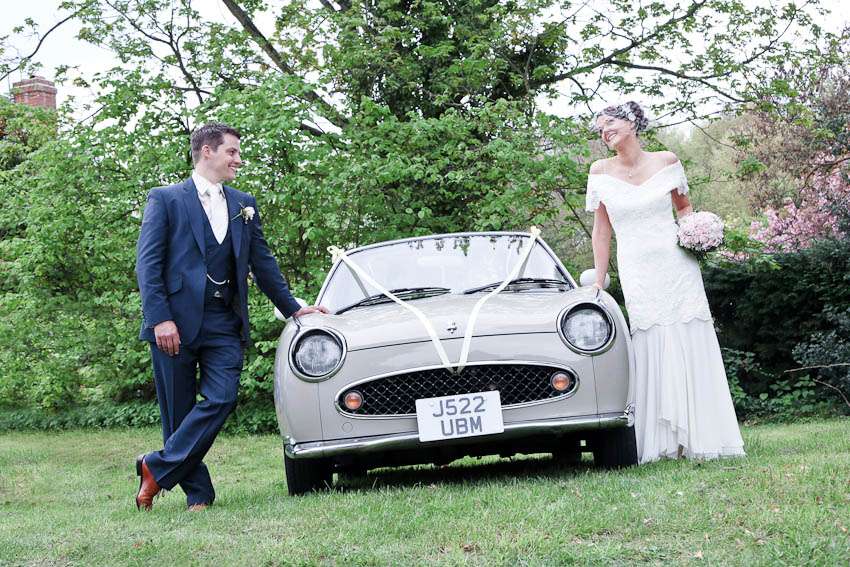 Wow. I'm just in love/awe/lust with this whole day! Huge love and congratulations to Hannah & Tom and thanks to the couple and their photographer Abigail for sharing their beautiful day with us.
Photography Credit: A White Wedding
Ceremony Venue: St Peters & St Paul's Church West Clandon
Reception Venue: Merrist Wood College, Surrey
Bride's Dress: Custom Made
Bride's Shoes: Barretts (Currently on sale for £24!)
Bride's Veil: Irresistible Headdresses
Groom's Suit/Shirt: Marc Wallace
Bridesmaid Dress: Vivien of Holloway
Flowers: DIY
Luggage Biscuit Favours: DIY
Marquee: Tops Marquee Hire
Catering: Delightful Dining