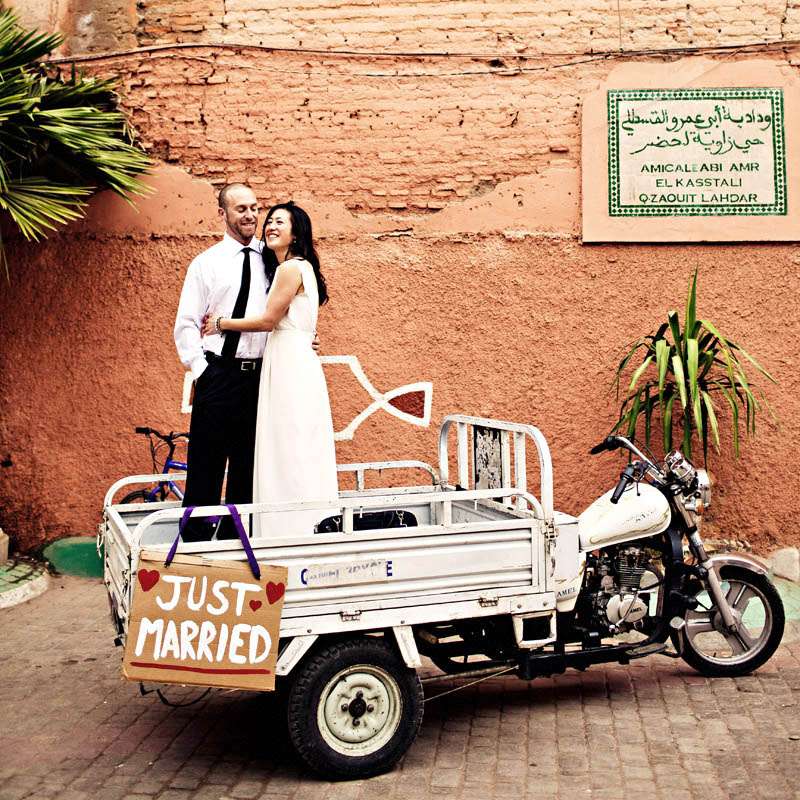 Engracia & Andy got married in Flagstaff, US but had their wedding portraits taken in Marrakech by Andreas Holm.
"We both love to travel, but didn't want the hassle of figuring out the paperwork for getting married outside of the United States," they told me. "So instead we had a very small ceremony with our closest friends and family in our home town right before we took off to celebrate, just the two of us, in Marrakesh."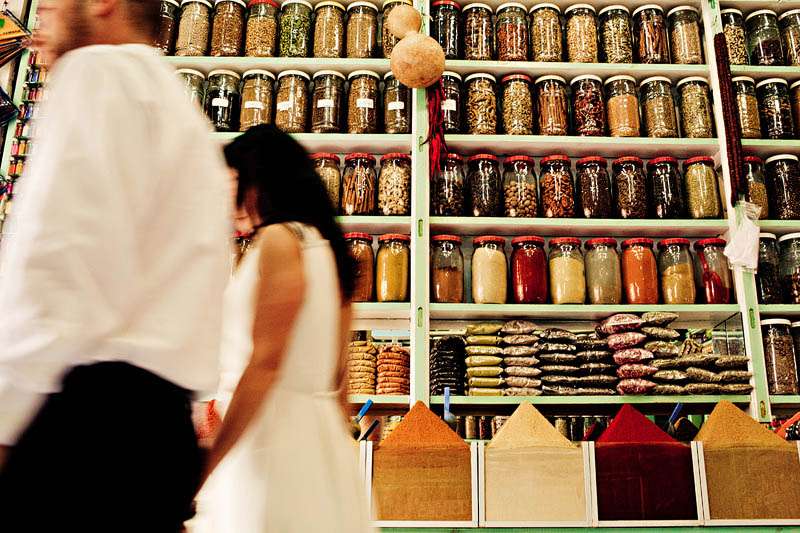 "Even though we didn't get married in Morocco we still wanted our wedding photos to be taken there… I was dead set on having wedding photos on a camel in the desert. It was the perfect location for our wedding/honeymoon…it's exotic, romantic and the vibrant colours and people made a perfectly contrasting backdrop for our wedding photos – even though it was raining."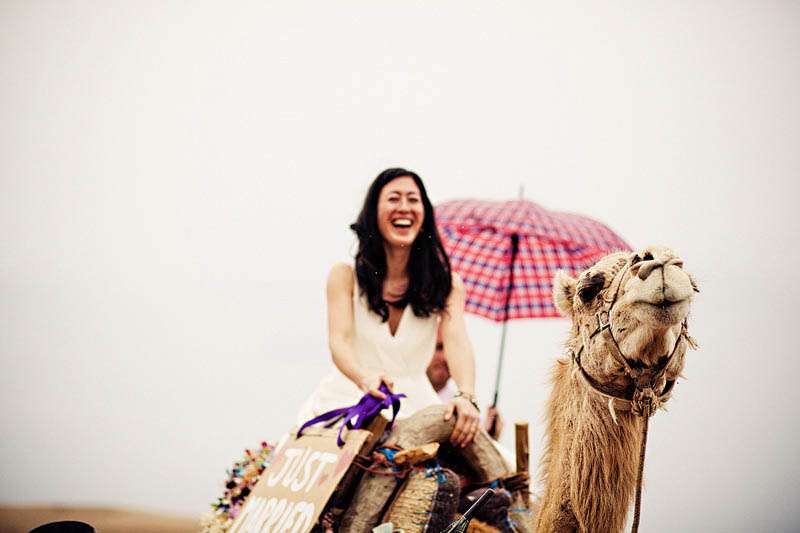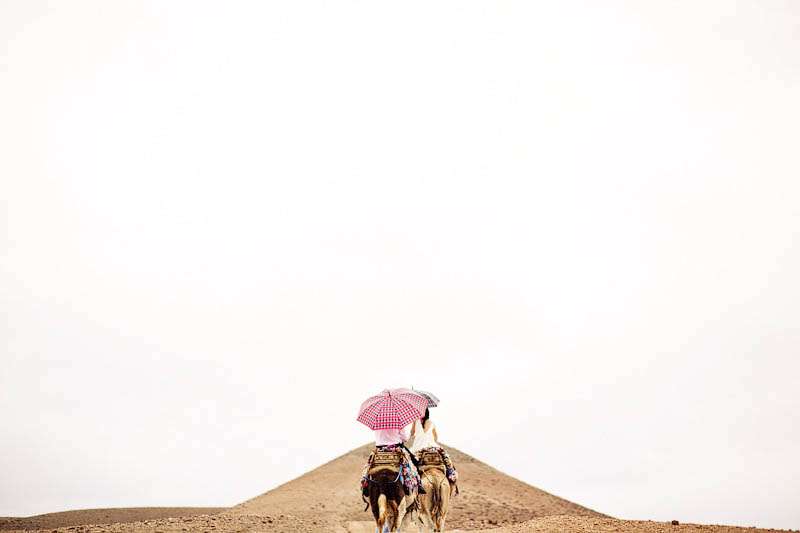 Thank you to Engracia & Andy and their photographer Andreas for sharing these today.
Photography Credit: Andreas Holm
Locations: Riad al Massarah, Djemaa el Fna & La Pause
Bride's Dress & Shoes: J Crew
Groom's Outfit: J Crew