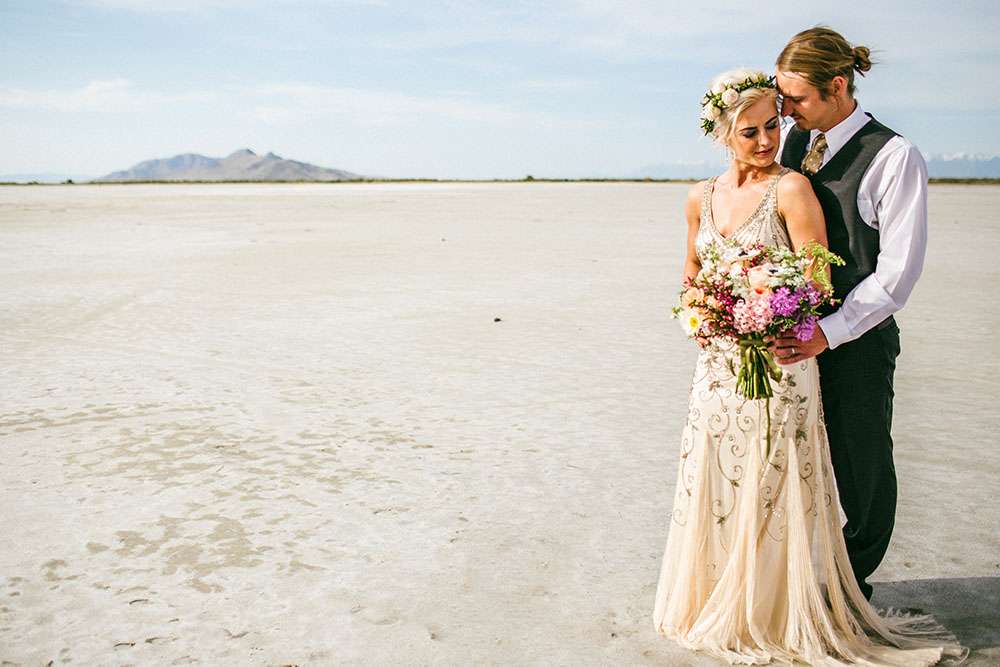 Erik and Hayley were married on May 4th and a few days after they went to the Saltair Salt Flats in Salt Lake City, Utah with their photographer for some unforgettable wedding portraits!
"While staying true to their Utah roots, Erik and Hayley wanted a landscape that strayed from the beaten path", photographer Emmy Lowe told me. "The rugged terrain juxtaposed perfectly with Hayley's classic dress that screamed unique while maintaining a classic beauty"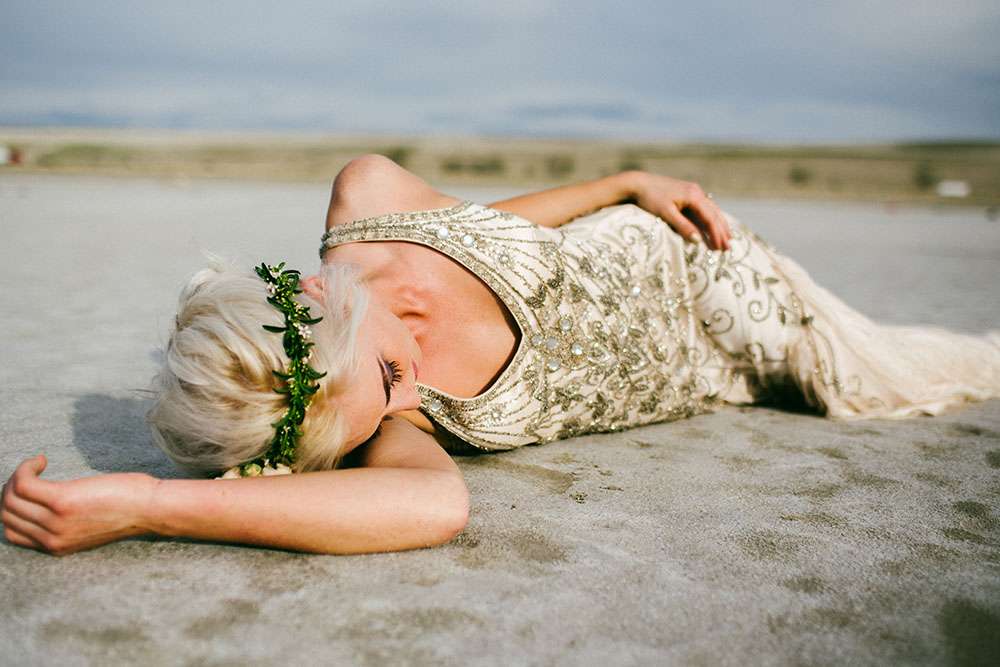 "From Erik's hair to Hayley's tattoos, they both placed their own unique signature on the shoot and proved that their individual rawness could combine to create something beautiful. My inspiration for this shoot was simple. I wanted something that highlighted them. Nothing to distract the real beauty which was their love."
Hayley's gorgeous dress was from Haroon's Boutique and the flowers were done by Lilac and Honey.