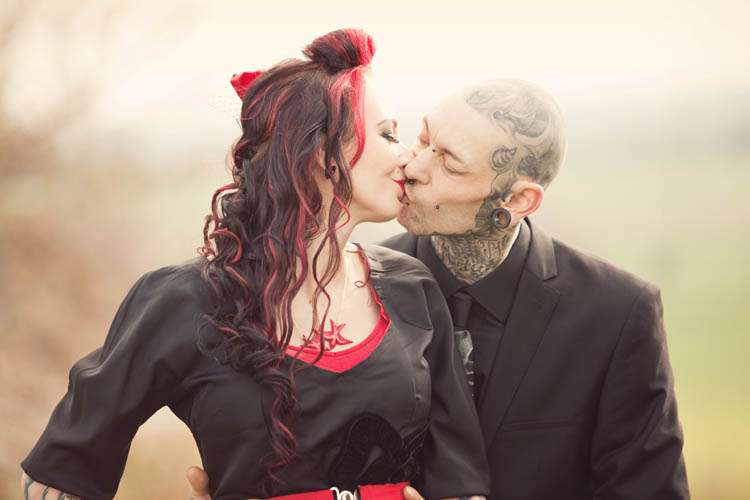 Bride Aimee and photographer Naomi Kenton connected through Rock n Roll Bride. They both got talking via facebook about some weddings they'd both seen and liked on the blog and so after getting to know each other well in this informal way,  Naomi shot her vow renewal to Ben.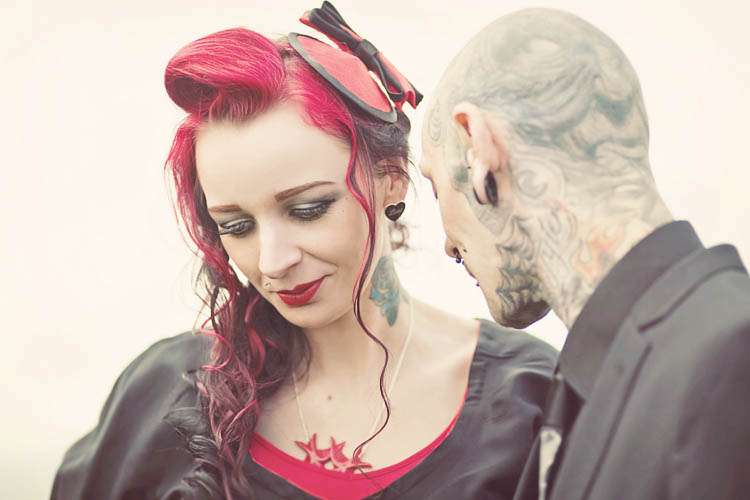 Can we also just please stop for one minute and share some love for Aimee & Ben's ink?! Seriously…wow. "Tattoos are a big part of both our lives as Ben is a tattooist," explained Aimee, "and we are both really into all things rockabilly, hot rods and VW lovers so that's what we wanted for the day.  We are just ourselves and we do things the way we want and are happy as a result."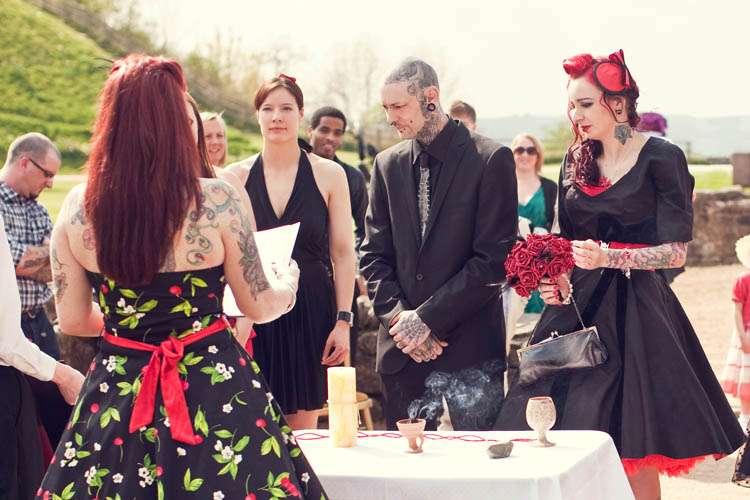 The handfasting ceremony was held at Tutbury Castle in Staffordshire in April. "We wanted to celebrate our relationship and our two children, so we decided to renew our vows – we chose a handfasting as it was a lot more personal to us and was performed by a good friend Caroline Johnson."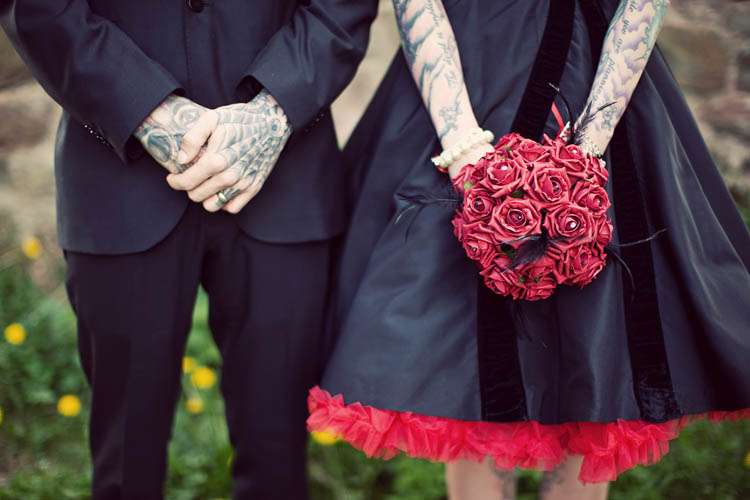 "I made the flowers myself and also used Jack Daniels bottles as decoration on the buffet table," Aimee continued. " I gave all the guests a favour bag that we got a couple of 'meet & greet' girls to hand out – which were white paper bags lined with tissue paper, in each I put a little spell bag, some heart bath fizzers for the women and skull shaped soaps for the men.  For the children I gave duck shape bath fizzers and rhubarb & custard soaps."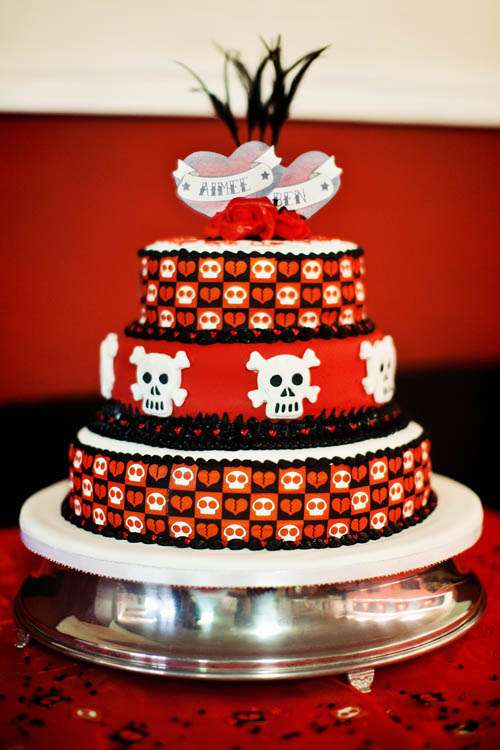 Thanks so much to Aimee & Ben and photographer Naomi for sharing these today.
Photography Credit: Naomi Kenton Photography
Venue: Tutbury Castle,  Staffordshire
Officiant: Caroline Johnson caroline0moon@yahoo.com
Bride's Dress: Vintage
Bride's Petticoat: Hell Bunny
Bride's Shoes: Primark
Bride's Veil: eBay
Bride's Jewellery: Claire's Acessories
Groom's Suit: Primark
Flowergirl Dress: Cinda Clothing
Cake: DIY with skull edible paper from The Cake Decorating Company
Cake Topper: Kittypink on eBay
Flowers: DIY
Bride's Tights: Pamela Mann