I received a VERY exciting email in my inbox this morning and thought it was worth interrupting our regularly scheduled programming for – especially as I've had countless messages recently from many of of you that have been struggling to get your hands on the original white & red Vivienne Westwood/Melissa Lady Dragon heart shoes.
And the all exciting news is that they are BACK and revamped with a brand new super shiny, metallic finish. Oh be still me beating heart!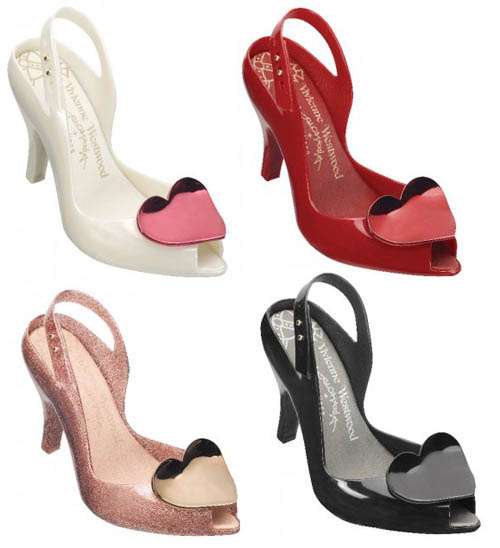 But that's not all. Look at these juicy numbers…oh lookie, POM POMS! Yes freakin' pom pom shoes…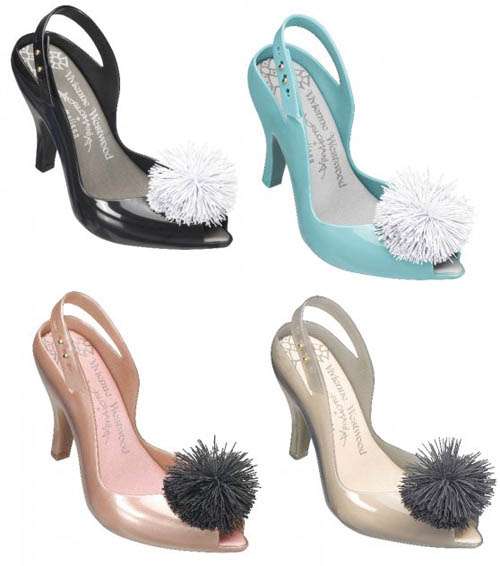 and cute-as-hell new flat styles…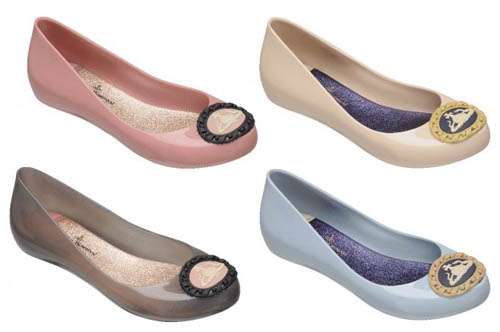 and faux suede skyscraper heeled versions… Ahh I DIE.

D.I.E
The new styles are in shops from July 2011 and are available for pre-order from Hervia right now. Get your credit cards out ladies.
You love me a little bit more now right?