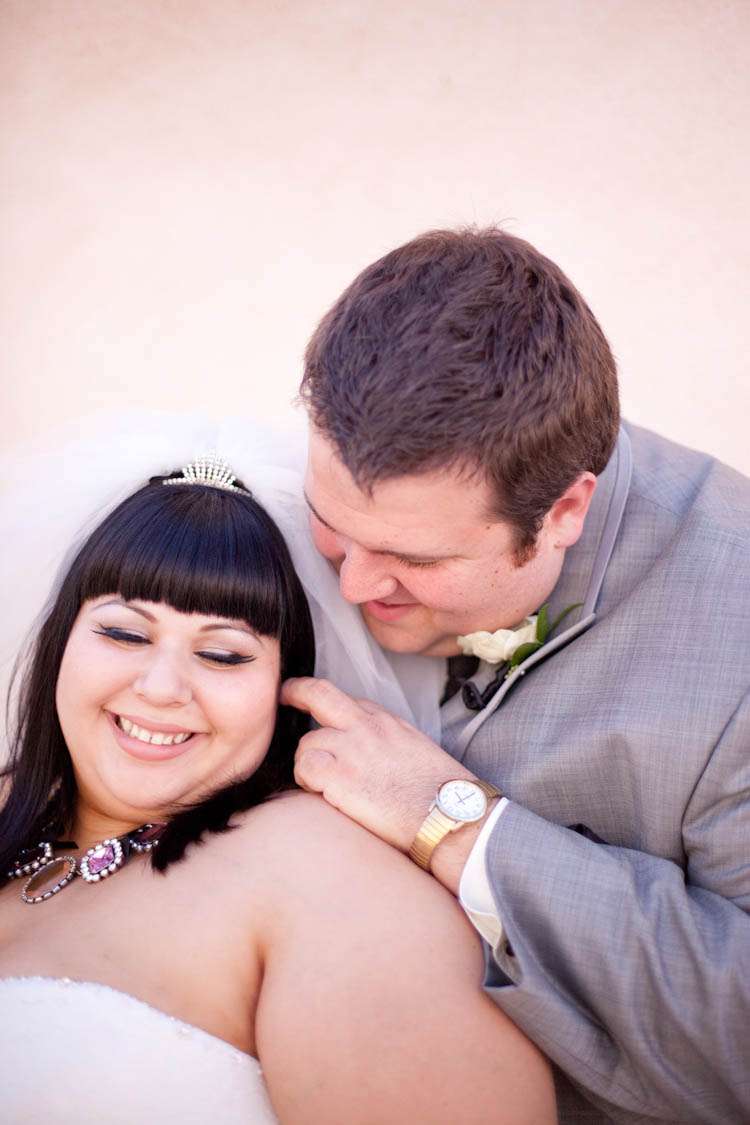 One of the (many) things I love about Rock n Roll Brides is how different you all are. You are diverse and fabulous in you own unique ways and that makes me so happy! I love the way I see you all bring who you are to the table, to create the perfect wedding for YOU. It's great to get inspiration from wedding blogs like this one, but at the end of the day it's you + your fiancé who should create YOUR perfect wedding.
Sarah & Jason did just that.
"What made us Rock n Roll, was that from the beginning, we just couldn't picture us having a traditional wedding. We felt like it would have been fake for us," began the bride. "That's fine for some people, and we don't begrudge anyone the right to the kind of wedding they want, but we wanted something that was all about us. There are very few things I love more than being the center of attention, so it was really important to me that our personalities were on display from beginning to end. From the black envelopes our invitations went out in, to the amount of glitter on the tables, everything was picked and placed specifically by us. We had a vision for what we wanted and what we didn't care about, and we met with very little resistance from anyone. We weren't planning a "wedding" so much as planning our dream party.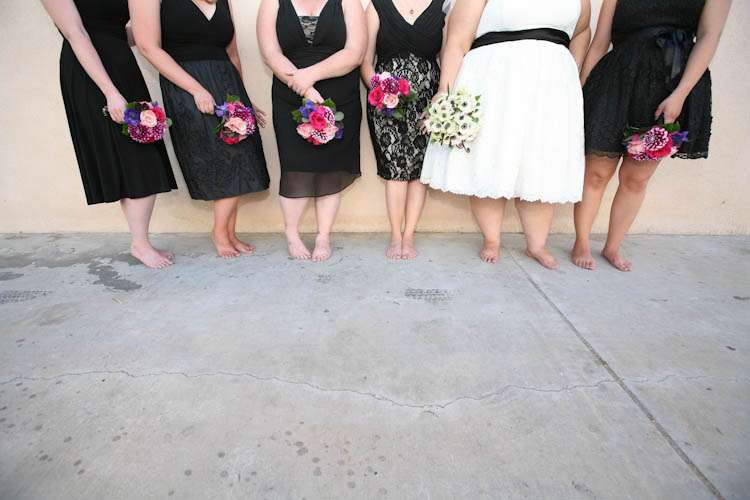 "Planning our wedding wasn't the joyous event a lot of people make wedding planning out to be. My sisters and mom had moved out of state, so I was on my own a lot," Sarah continued. "I was planning a wedding in Bakersfield, while living in LA. It was really overwhelming, and I was lucky that my bridesmaids were helpful in any way they could be. I stressed out about it a lot, and then just decided that as long as everyone had fun, as long as our wedding was full of love, nothing else really mattered. We had a small budget, that we mostly funded ourselves. I learned that we didn't need all the stuff the bridal "machine" pushes on brides. We spent our money on things that were most important to us, and cut corners where we could. Little touches, that speak to your personalities, make a big impact."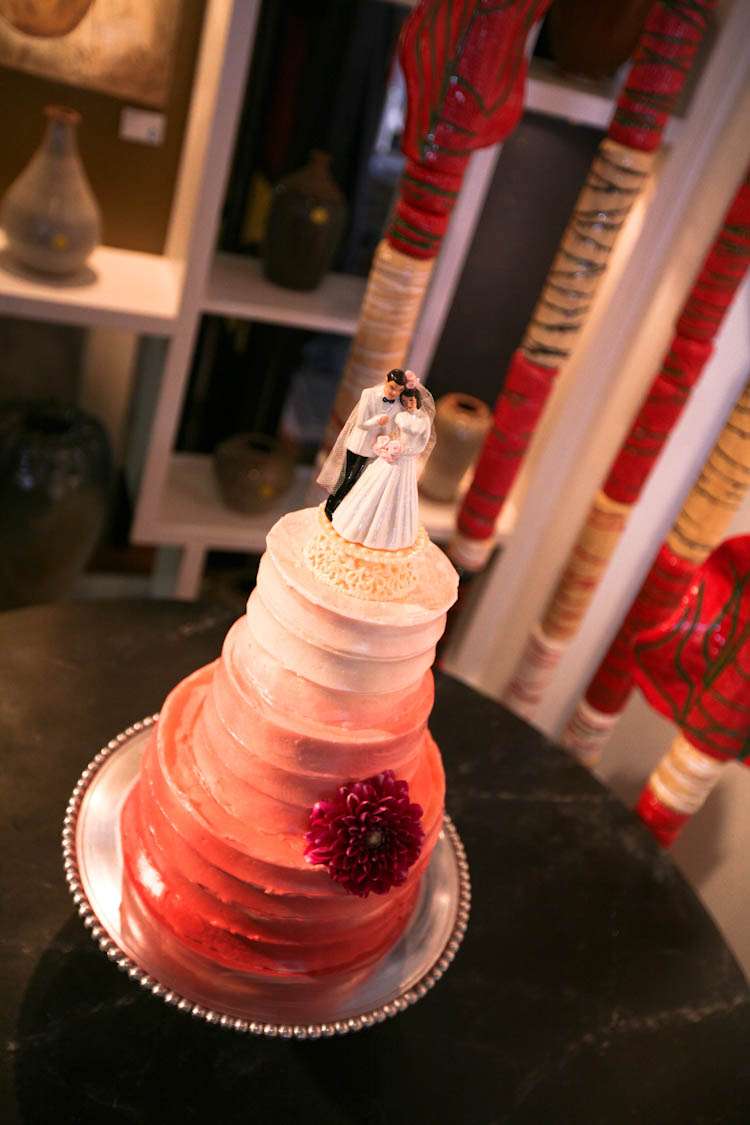 Be sure to check out their beautiful wedding video after the 'jump' too.

Just gorgeous….
Huge love and thanks to Sarah & Jason and their photographer Jennifer for sharing these today
Photography Credit: Jennifer Williams Photography
Venue: Metro Galleries, Bakersfield, CA
Bride's Dress: Venus from Ladies and Gents, Bakersfield, CA
Bride's Shoes: RSVP "Sadie"
Bride's Veil: Ladies and Gents, Bakersfield, CA
Bride's Tiara: Lifemix
Bride's Jewellery: Betsey Johnson
Cake: Moo Creamer
Flowers: Flourishing Art
DJ: Tye from Moonlight Music and Video
Bridesmaid Dresses: Chose their own
Bridesmaid Jewellery: Good Friday Designs via The Renegade Craft Fair, LA
Paper Goods: DIY