It's time for post number two (well three if you count our impromptu trip to the Designer Wedding Show last month) in the series that is proving to be quite a hit with you lot! This month Alice went on the hunt for the perfect photographer to document her wedding…
♥   ♥   ♥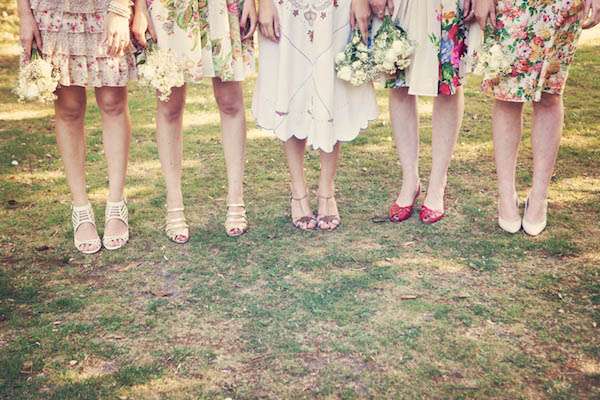 Photography Credit: Lisa Devlin
When I sat down and wrote my wedding wish-list, getting a top-notch wedding photographer was right up there.  Think what you will, a good photographer was even higher up on my list of priorities then a wedding dress! I figure a dress lasts a day, but the photographs are the memories that will be shared with friends and family alike, and will last forever.  In my eyes a securing the photographer of your dreams is the best wedding investment a bride can make…but where to begin?  If you google 'wedding photographer Brighton' you are given hundreds of results, but I found this list to be pretty useless as I really didn't know what I was looking for.  What are the merits of negotiating a copy-write-free deal on your images?  Reportage or traditional style?  Ten minutes in and I was freaking out; finding the photographer for me seemed like an impossible task.  Then I came across rocknrollbride.com!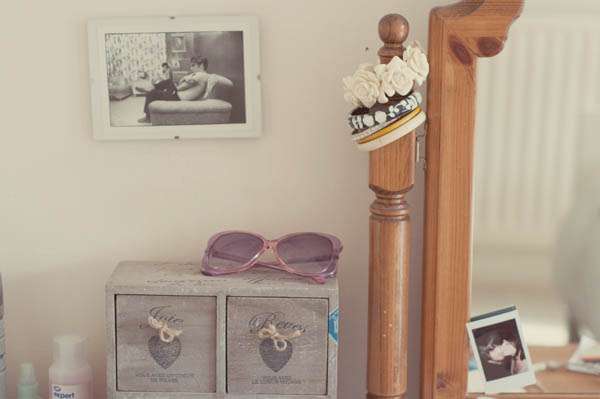 Photography Credit: Emma Case
Finding a wedding blog that tapped right into the style of wedding I envisaged was like a breath of fresh air.  I found myself reading the credits at the end of the shoots Kat features and going on that photographers website (fyi: all the british weddings/photographers Kat has featured can be found here).  This way I was able to see the style of photography that I liked, full weddings on their blogs and found myself able to make firm decisions based on whether a particular photographers style would suit what I had in mind.  I also checked out Rock n Roll Bride's sponsors, as I knew Kat only accepted sponsorship from companies and photographers that she feels are keeping in line with the style of her blog so I felt this was also a good place to look.  This little fact can save you hours of trawling the internet, as effectively she's done all the hard work for you!
Another top tip I discovered is hitting up the wedding chat-rooms.  Now I know I mentioned this gem in my first Alice in Weddingland piece, but it is one that should not be underrated!  Through following other people's conversations about photographers in their areas/how much they were being charged etc I got a clear idea of what was a good deal and what wasn't (however beware of some unfounded bridezilla bitching in some of these chatrooms!)  In fact I actually came across one of my favourite wedding photographers Emma Case this way; I found a link to a male photographers website in the chatroom, so I contacted him and outlined my vision for the wedding.  He then very honestly emailed me saying that he thought his friend Emma would be better for a wedding like mine as it was right up her street!  Lots of Emma's work has been featured of Rock n Roll Bride (a fact that pleased me A LOT) and I contacted her immediately.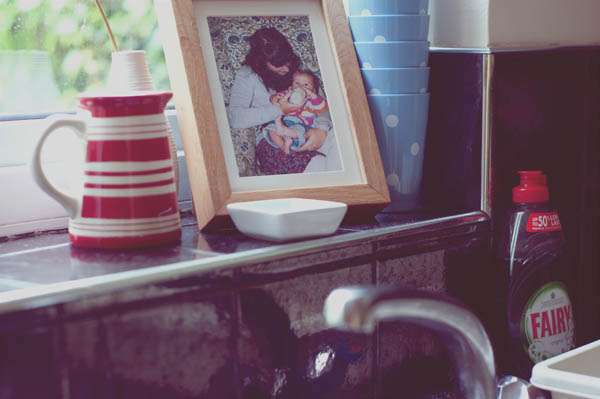 Photography Credit: Emma Case
Now as a bride on a teeny tiny budget I looked at the figures all over the internet about how much wedding photographers charge and I literally gulped.  It's not that I think they are over-priced (the pressure of having to immortalise a couple's big day flawlessly is surely equal to the amount they charge?) but I just couldn't see how I would be able to afford one.  Then I put my business head on!  I emailed my top three photographers – Emma Case, Lisa Devlin and Sassy from Assassynation with a brief outline of my wedding.  I also asked that was there any way of having them shoot for half the standard time and if so would this cost me less?  As I've said, I really wanted a great photographer, so figured having my dream photographer for a few hours was infinitely better then having an average one for more.  I got some great quotes back and after much toing and froing finally decided to go with Sassy.  I think it is important to have a natural raport with the person who is going to be right by your side for all the important bits of your wedding, and Sassy and I hit it right off.  Some of her work has been featured on Rock n Roll Bride too, so I was able to check out her work and the style of weddings she shot best before committing to anything.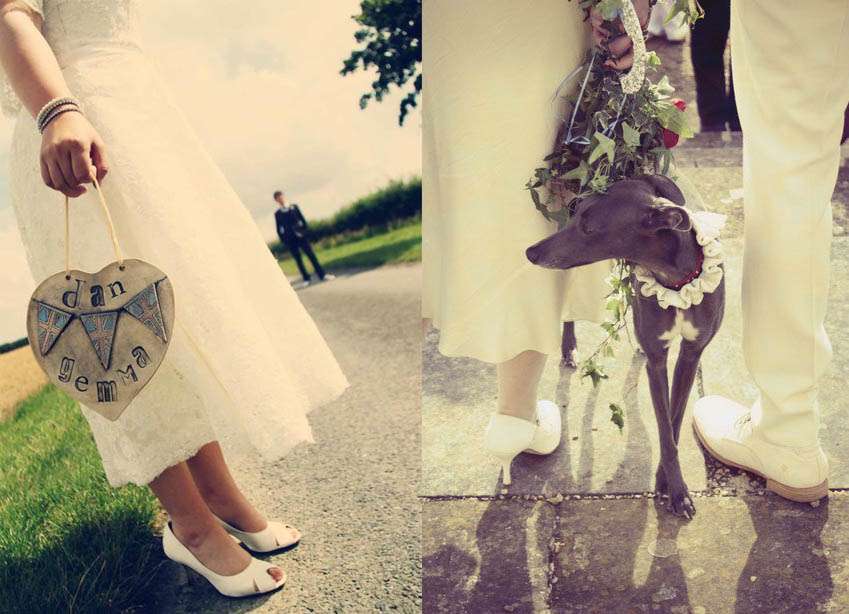 Photography Credit: Assassynation
Graham & I decided to not put an order in for coffee table books, photo albums and prints of the pictures until after the wedding.  This way we can spread the cost and squeeze in another pay day before paying for the photo goodies. If waiting a few weeks longer to see my wedding photos in print means I get a great photographer, I'm happy!
One last thing to note is make sure you ask your photographer any questions or concerns you may have before signing the contract.  How many hours will they be shooting for/how many pictures will they aim to take/do they edit the photos for you after?  Make a list and make sure you're happy before you formally commit.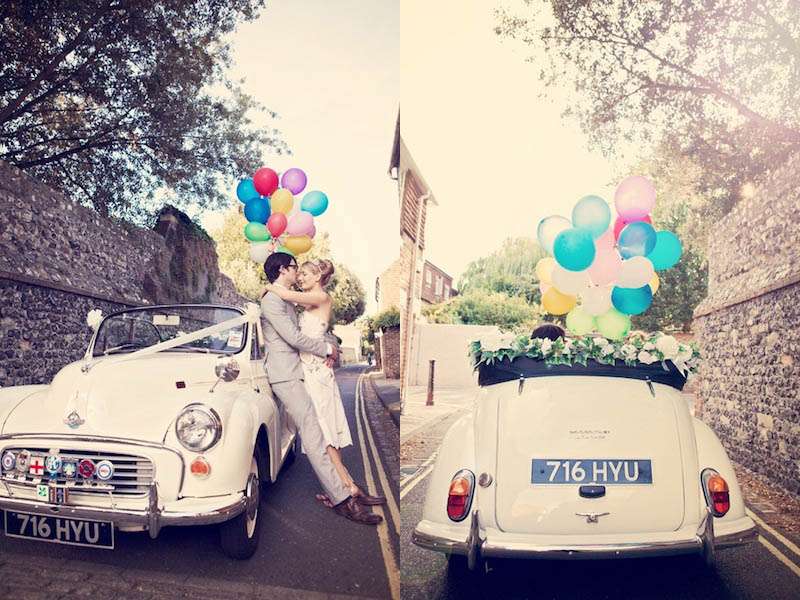 Photography Credit: Lisa Devlin
So it may be 8 months until the big day, but I figure that's just enough time to squeeze in a sneaky engagement shoot!  A great way to get to know your photographer and learn to feel comfortable in front of the camera, an engagement shoot is, in my eyes, a necessary luxury!  We're hoping to go visit Sassy in the Cotswold's over winter and get some lovely (hopefully snowy) shots.  We're planning on using them as decoration at the venue, as additions to send with our invitations, and as a beautiful way to introduce our wedding photos.  A winter engagement shoot and a summer wedding…things are shaping up pretty darn perfectly if you ask me!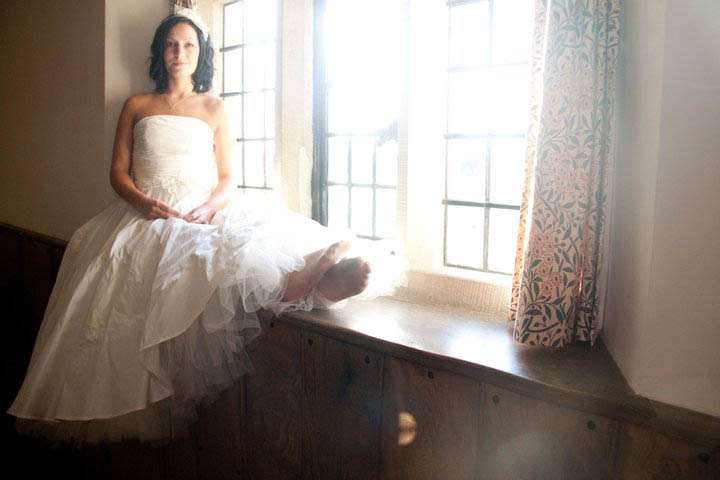 Photography Credit: Assassynation
Next month – Alice writes all about her search for the perfect dress and learns that bespoke isn't always as expensive as you might expect! For more of Alice's adventures in Weddingland, be sure to keep up to date on her blog, Petticoats & Poisons.