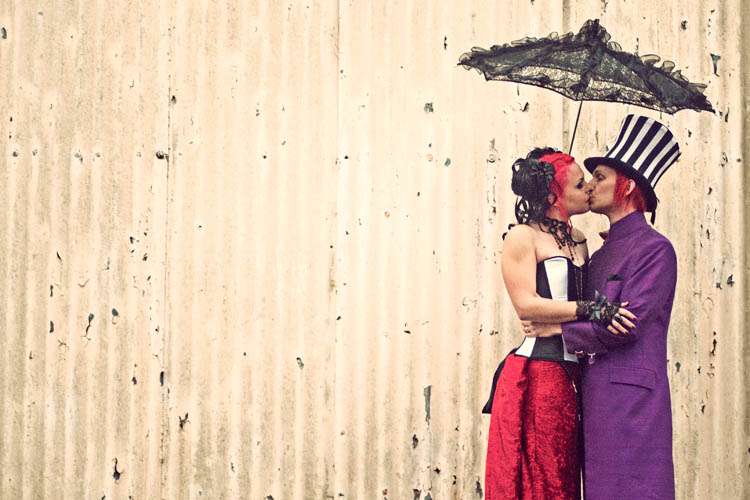 I've got another killer South African wedding to share with you today. Jess & Matt's amazing individual style and totally out-there wedding may even make you squeal a little bit. This creative couple pulled off a wedding that was nothing short of spectacular in every way!
"We met at Burn (alternative nightclub in Durban) one night," the bride told me. I spotted him at one point during a night out with friends and told my them that I thought he was the most beautiful thing I had ever seen. I asked my friend, Sam (bridesmaid at our wedding), to play wing girl for me. A little while later she introduced herself to him then said that she knew someone who wanted to meet him (me) so she introduced us and we chatted for the rest of the night.  I fell in love with him from the moment I met him."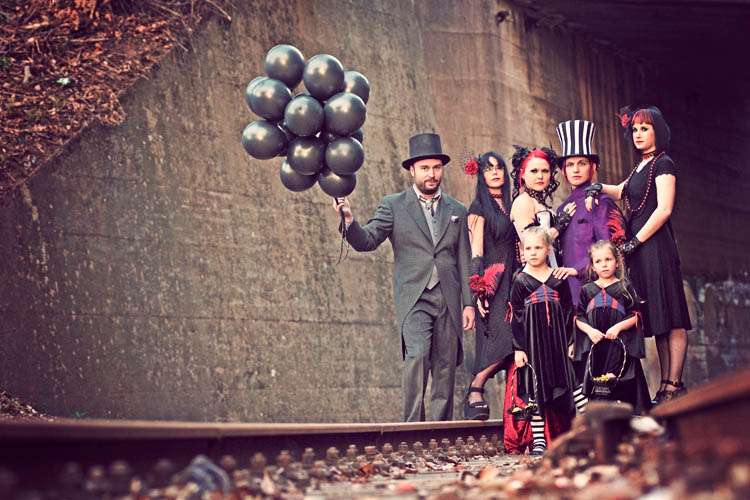 "Our relationship was quite a strange one, we were on for a few months at a time, then broke up, then got back together and so on….But throughout it all we were always best friends and always living our lives together.  The last time we got back together was  on a new years eve.  The very next new years eve (at a friends house party)  Matt decided to surprise me and at 12 o'clock he asked for the music to be turned down.  In front of the entire party he made a beautiful speech and got down on one knee and asked me to marry him."
Despite how incredibly polished their wedding turned out, the couple actually did everything themselves. Both of them are artists and they were blown away by people who offered to help to make their vision a reality. "As we were doing everything ourselves and trying really hard to do it on a budget, from the décor to organising the food. We went to hundreds of different places and met hundreds of new and interesting people.  I found that along the way we met some amazing people."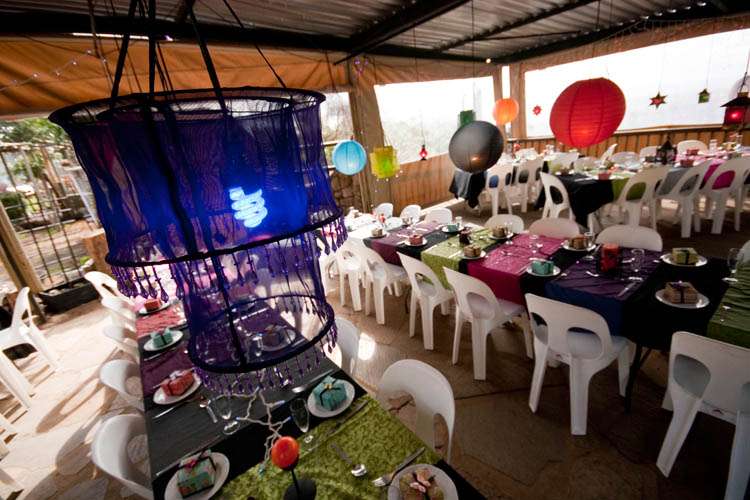 "So many people were willing to help, who also had really good advice.  We met people who were genuinely happy to give of themselves for us, who really were strangers to them, I felt so deeply touched by this.  We were so disorganised (as artists generally are) and some of the people we met along the way really worked hard to pull together things for us at the last minute.  Not only were we impressed by the generosity of complete strangers, but our family and friends pulled together and all worked like crazy to help us create our dream wedding.  We still cannot believe the willingness and complete selflessness of all the people involved in this…We made many new friends along the way as well. THIS is what has made this wedding the most special for us (besides actually getting married!)"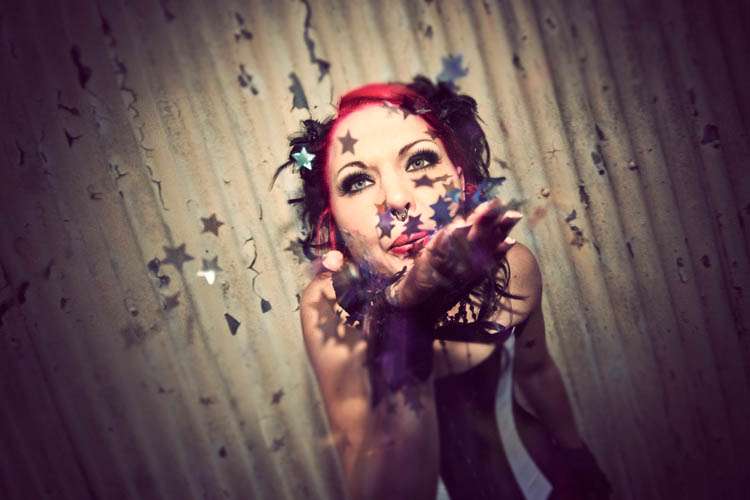 Jess wore a Skirt/Bustle/Corset and Shoulder Cape from Tanielle Rae Klopper-Langton and hair accessories that she pieced together from a 'cheap goods store' called Everlasting. Her bouquet of feathers, dyed sticks, daisies, roses and purple lilies (as well as the rest of the flowers in the wedding) was put together at the by their fabulous videographer Jaimi!
Matt wore a custom suit, the concept of which he came up with alongside a designer friend called Jo Yeatman. It was created for him by Mr B. Gangaram who was able to get the suit made surprisingly quickly. To this he added New Rocks and a hat he designed and made himself just a few hours before leaving for the church!
Massive thanks to Jess & Matt for sharing their wedding day and to videographer Jaimi for working so hard with me on this feature 
PS Be sure to watch their video!
Photography Credit: Adrian Shields Photography
Video: Screaming Banshee Productions
Ceremony Venue: Chapel on the Hill, Alverstone
Reception Venue: Hillbillies, Bothas Hill
Bride's Outfit: Tanielle Rae Klopper-Langton 
Bride's Hair Acessories: Everlasting
Bride's Shoes: Shoecity
Hair Extensions: Kinky Hair
Bride's Jewellery: Sassy Diva
Groom's Suit: Mr B. Gangaram 
Groom's Shoes: New Rocks
Groom's Hat: DIY
Bridesmaids Dresses: Kapow Boutique
Flowergirl Dress: Woolworths
Flowers: DIY – Jaimi of Screaming Banshee Productions
DJ: Electric Church DJ Ryan Bowler