This fun and laid back, spring wedding was just sent over to me by Australian photographer Stephen Henry. I've featured one of his weddings before and I may be seeing a pattern of awesomeness emerging! Sophie & Joe in particular are Rock n Roll, super stylish and of course look like they're having an utter blast with their friends and family. The wedding took place at Hillstone St Lucia, Brisbane. Sophie looks stunning in her floaty, grecian dress which she had made by a local dressmaker and based on a dress she saw in a British bridal magazine (I wish I knew which one!) The bridesmaids also had individual dresses made by the same dressmaker to suit each of them perfectly.
"We wanted something classic and romantic but also something that was young modern." The couple told me. "Old Hollywood glamour/ vintage tea- party was the theme we had in mind and Jodie from Wedding & Co helped make that happen. As it was also the first Saturday of Spring we wanted fresh English flowers to soften up the room and set the mood."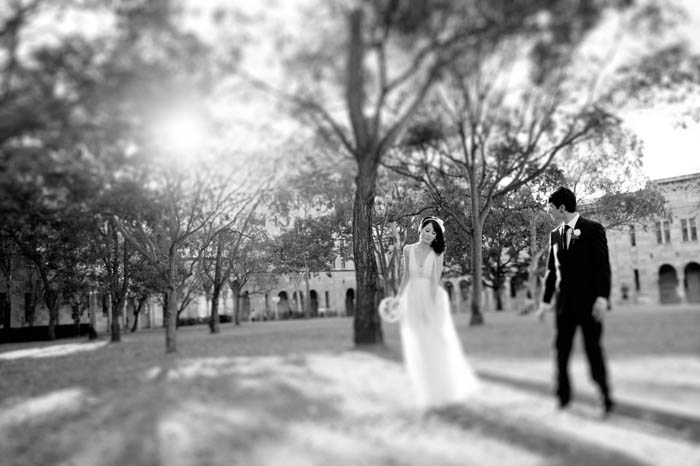 "Both being quite young and not very traditional we wanted the wedding day to be fun. We swapped a religious ceremony in a church for a romantic garden ceremony with 95 friends and family. We quoted song lyrics for our vowels and made a playlist of all our friends and families favourite music that played throughout the event. We also had a Spanish Guitar Musician as well as our friend DJ into the night."
Behold…the post of a million images – I couldn't help it!
Thanks to Stephen for sharing Sophie & Joe's fantastic wedding with us
Credit: Stephen Henry Photographics