I've got a funny feeling you're going to go just as crazy about these as I did. Words can not even describe really can they? Danny & Louise's amazing alternative, British (oh yes this couple is English woooo) wedding was all about the style.
Louise's stunning latex dress was made by Jane Doe Latex. This part certainly didn't care about what was 'expected' of their wedding, not only are the pair clearly ones to play by the rules (Louise is a piercer and micro-dermal specialist and Danny is a tattooist. They are both heavily modded, both having split tongues, facial tattoos and multiple piercings) but the wedding meal after the ceremony was a trip to MacDonald's eaten at their house!  Their evening reception and buffet was held at at our local rock bar, Sanctuary and was fancy dress, hence the grooms rather fetching nurses outfit!
Seriously guys, put your eyes back in their sockets right now and enjoy!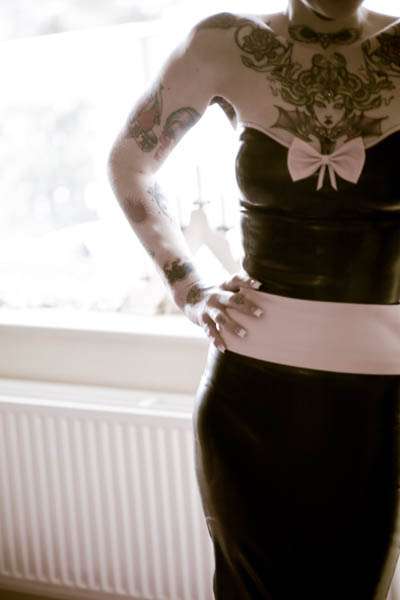 Thanks to Donna for sharing this AMAZING wedding with us
Credit: Mofotography