voting is now closed
Oooookaaaaay people here we go! Get your brains in reading mode and your voting fingers ready. Who do you want to win a Trash the Dress shoot with the amazing Erica Berger. You know the drill. Read the entries and pick your favourites by voting with the poll below and as always…only one vote per IP address please! You have until Sunday 29th November to vote.
Iis & Flo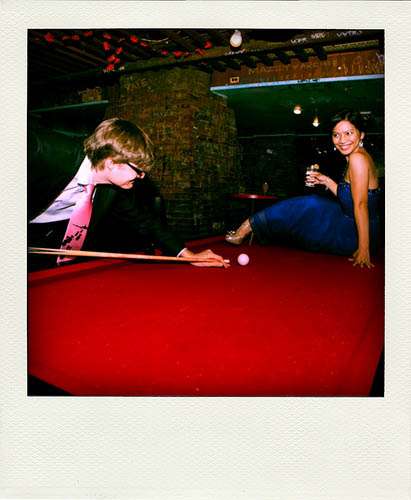 Our ideal trash the dress theme would be "Get Trashed at Dive Bars." We think there are no places more perfect to trash the dress than Philadelphia's dive bars, where we can pose in the middle of unique crowd with cheap drinks and good conversations. We are "the usual suspects" of local dive bars. We had our first date at Sugarmom's. We meet regularly with our friends at Locust Bar on Wednesdays and at McGlinchey's on Fridays (it's our ritual!). We would like to wear our wedding attire; his vest & jacket and my white dress. Unfortunately, I cannot show the dress because Flo wants to be surprised on our wedding day in May 2010 (Hint: it's a long white dress with tiers of ruffled dotted tulle)
Shelby & Glenn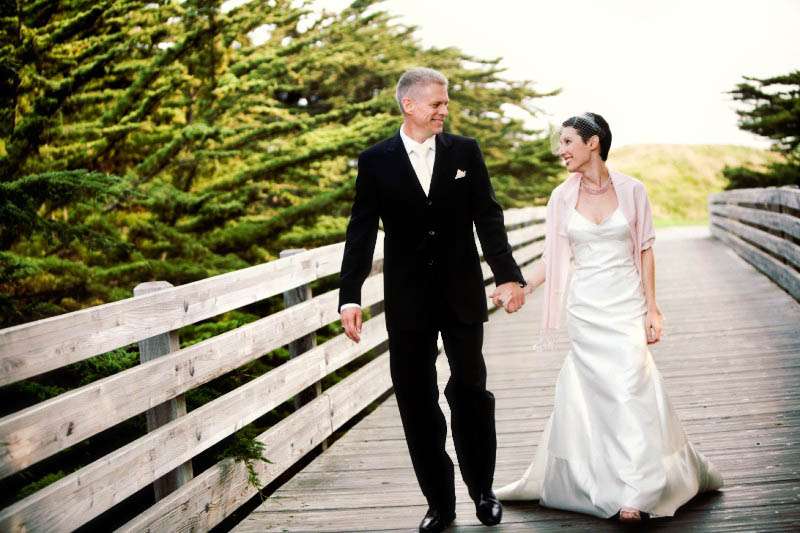 We would LOVE to get trashed with Erica Berger!  We got married last summer, and are a very unique couple.  He is 23 years older then I am, and I have had a crush on him since I was 14 years old… getting to marry him was like living out a fairy tale!
I would be wearing my custom couture Jin Wang gown, red patent leather
stilettos and, birdcage veil; and my husband would be in his Hugo Boss
suit and Bruno Magli's (he looks so handsome!).
Because we are such fans of Erica's unique vision we would be open to going anywhere she was inspired by – but one idea would be to go to the shooting range, where we had our first date (my husband was a police officer for over 25 years before having to retire after being injured on duty).  Talk about being over dressed!
Kelly & Sam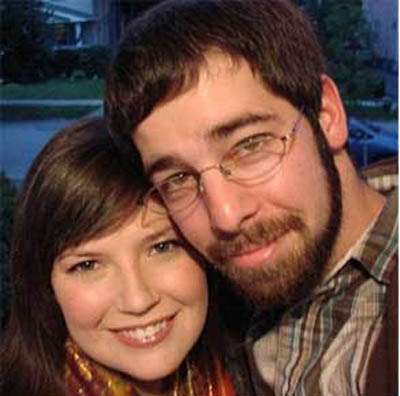 Sam and I met way back in high school. We were never actually interested in each other, in fact, we had rather poor chemistry! We were matched up as chemistry partners, and through a miss calculation, needless to say, we had the classroom evacuated! About 8 years later,  I had an interview in Cleveland, OH. I found out through the wonderful world of the internet, that Sam already lived in Cleveland. He took me on a tour of the city, and now the rest is history!
At this point in our lives, I have returned to school to become an art teacher, and Sam has taken some time off to write his first book. Not just any book, an epic historical fiction, about: ZOMBIES!! Ah, you see where this is heading… But it gets better! We are both originally from the Zombie Capital of the World: Pittsburgh, Pennsylvania. Wait, it gets even better yet! The greatest zombie film ever made, Night of the Living Dead, by George A. Romero, filmed some scenes on Sam's family's property (very small scenes, like seconds, but very cool none the less).
So, we would like our "trash the dress" shoot to be an epic zombie battle! Think chainsaws and cricket bats! We would also like to enlist our family and friends to be our zombie actors. Imagine the family heirloom that would make: family, friends, our hometown… and some good old fashioned blood and gore.
Please remember, even thought I know you all want your favourites/friends to win, only one vote will be counted per IP address so voting more than once is futile. The winners will be chosen fair and square!