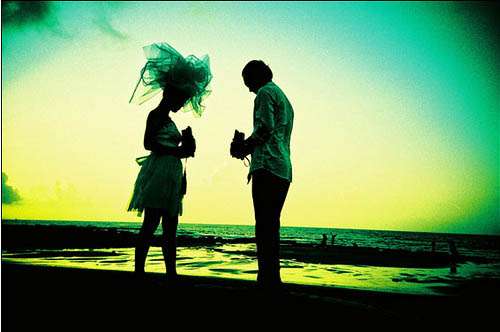 Credit: Twiggy Photo
Yummy Thursday Treat time. I thought I'd also include a few sneak peeks at what's coming up over the next few days because I'm dying to share but I just can't blog fast enough!
♥ These book sculptures and handmade paper lights are insane.
♥ My newest obsession is True Blood. I've just discovered it and watched about 10 episodes over the past few days. Now I want a fang ring!
♥ How to brand and name your blog
♥ Beautiful bird themed ideas and details
♥ Black dresses for bridesmaids are awesome. End of.
♥ Vivienne Westwood is amazing, I heart her.
♥ PLUS she's just bought out a wallpaper range…I could die right now!
♥ Balsa wood flowers are so hot right now. New trend alert!
♥ MILph's – Mum's I Like to Photograph
♥ Stunning orange dress bride
♥ My friend Erica Berger is heading to the East Coast from November 24th and is offering discounts on trash the dress sessions. Email her for info!
♥ Don't forget to enter the a-a-a-mazing White Orchid Bolero giveaway and to vote for your favourites to win the Love Me Do Photography contest – we have had over 18,000 votes so far and it's only 3 days in so THANK YOU THANK YOU THANK YOU to everyone who has done so already!
♥ This week's mutual blog love goes out to…
Katherine O'Brien
Fur Coat No Knickers
Eliza Claire
Weddings Unveiled (go vote for your fave wedding blogs!)
♥ Aaaand here's a little sneak at what's coming up this week…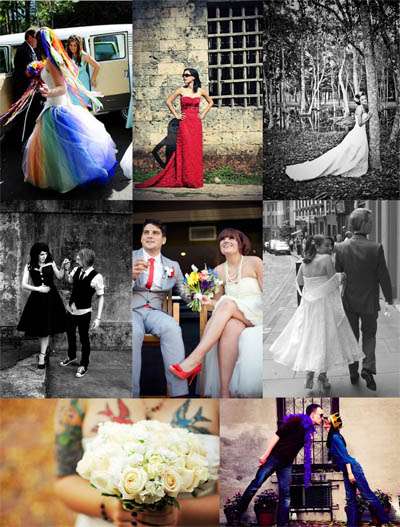 Phew…I can't wait, can you!?