Voting is now closed
So these things sometimes happen and due to unforeseen circumstances one of our fabulous finalists had to pull out of the running for this contest. Therefore we have a brand new poll and a brand new couple for you too ponder over….vote wisely my friends…
Here we go my darlings, your finalists for the faaaaabulous NYC film shoot contest. As always, the entries have been awesome and made my choices really damn difficult! So here's the drill – check these gorgeous guys out and vote for your winners on the poll below. The couple with the most number of votes will win a film shoot with the amazing Todd Ritondaro around their favourite spots of the city.
One one vote per person please – let's keep in clean people. You have until Sunday 23rd August to pick your winners…GO!
Kate & Dan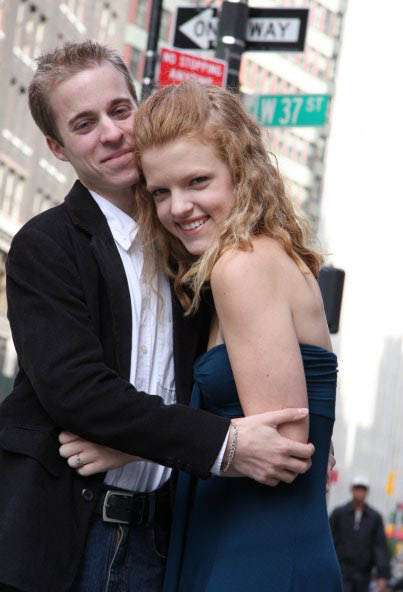 Our first date was a unique combination of a visit to the Metropolitan Museum of Art and dinner at the crowded Hard Rock Café in Times Square – you have to excuse our touristy bent back then, we were NYC newbies! At that point, moving to the city from Long Island was a dream on the imminent horizon of college graduation. A dream that terrified and thrilled us both, much like our own relationship at first.  We moved in shortly thereafter and began to make a grown-up life together working in showbiz and becoming New Yorkers.
You see, our relationship with each other has always echoed our feelings for New York herself. New York demands that you earn the right to stay here, but in return offers a relationship that matures and deepens from those first star-struck days. You grow with New York. And there are always new things to explore.
Our absolute favorite thing to do together is to sneak in under the ropes closing off Bryant Park after-hours and just lay together in the middle of that big, open lawn and feel the awesomeness of being one with each other and one with such a great city. We love the park so much that we had our engagement tea party catered there beneath the trees.
We were adamant that we had to be married in New York, even though our families are both from opposite ends of the country. New York is home to us, and we want the official and legal start of the rest of our lives together to be right here on this teeming and vibrant island, within the city that both tests and buoys our love each and every day.
Janice & Sean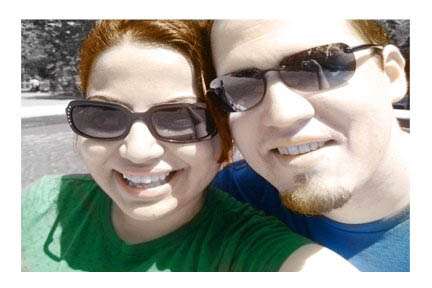 Sean and I met through my friend's boyfriend. Our first encounter was at a game at his were we constantly flirting back and fourth on who was the better and trying to one up each other on the bets. We didn't hook up right away, since I was in a long distance relationship with a musician who worked for Ringling Bros. We spent all summer flirting on myspace and promising to get together, which didn't happen.
At the end of the summer, I dissolved my relationship with my other boyfriend and was single again. Early September, it was my friend's boyfriend's birthday and we were all invited to celebrate at the Pussycat Lounge. I managed to strategically get a seat right next to Sean and we ended up talking and flirting the whole night. Later that evening, Sean went outside to get some air and ended up colliding his head with the curb (later he'll say that it was my beauty that took his breath away). We all rushed to the hospital and only a handful of us stayed until he was discharged, at about 9:30am.
Despite that fiasco, we still ended up dating. Our first date was The Body Exhibit at the South Street Seaport. After the exhibit, while overlooking the waters towards Brooklyn, we shared our first kiss. Today, we now live together in Bay Ridge, Brooklyn. It's been three years since that first date and now we are talking about the possibility of marriage—and I can't wait!
Georgina & John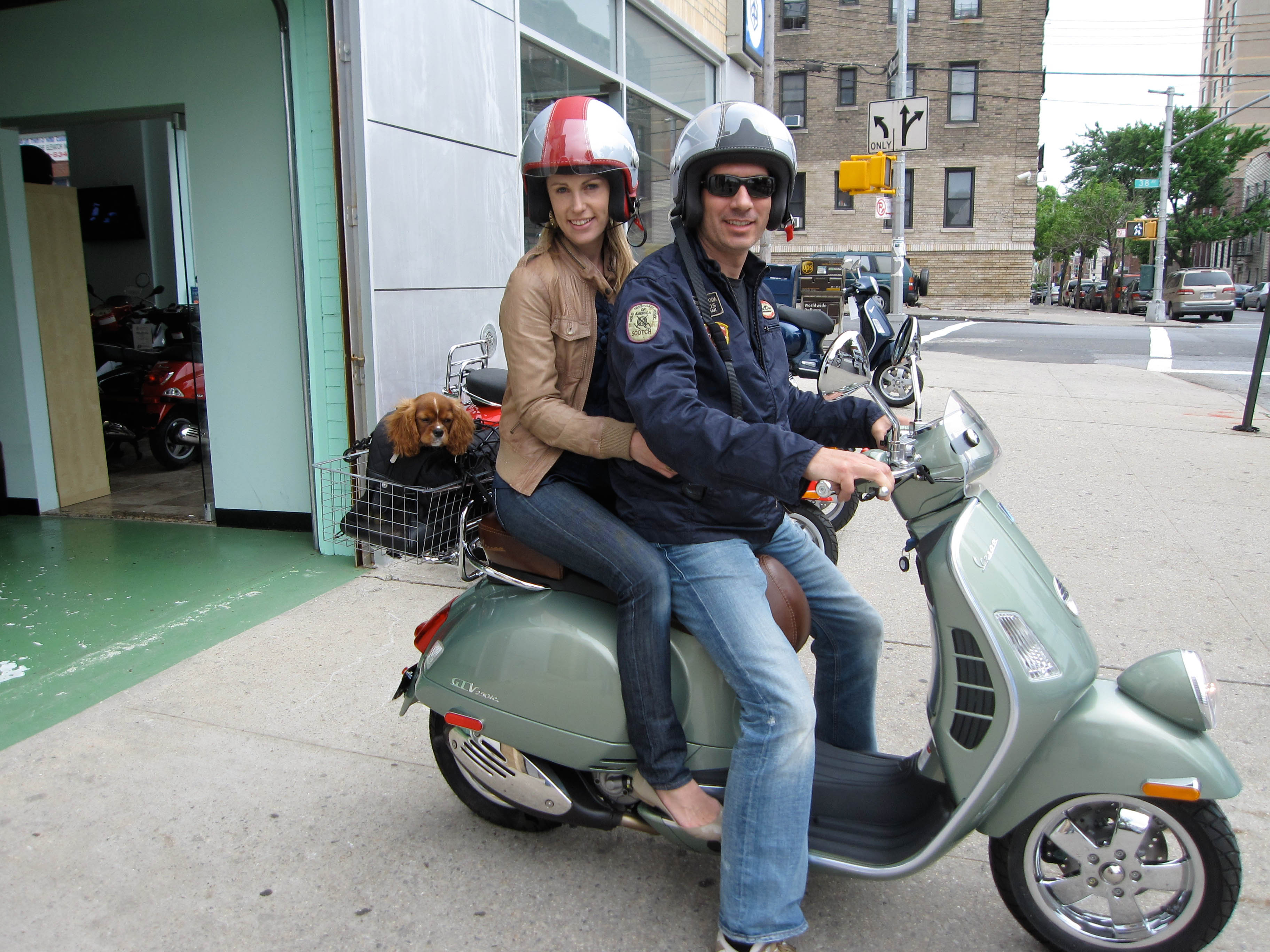 Two and a half years ago, my career gave me the opportunity to become a New Yorker.  Moving from Sydney, Australia to London and finally to the U.S., there were always boyfriends but in a tried and true New York moment, this is where I met my keeper.
We met through Match.com- surprising, yes, but it does indeed work. He was the seasoned "expert" and I was the newcomer.  I guess his perseverance combined with my excellent selection skills were the secret to success.  We had our first date at Sushi Samba in the West Village, on a Thursday.  I had never eaten sushi before and was somewhat scared.  However, I'm always up for a new experience so I accepted.  Turns out I fell in love with him AND sushi.  We've had sushi nearly every Thursday since our first date.  We call it Sushi Thursday.  I know, we're branding geniuses.
We met one month to the day after I arrived in this city.  I fell in love with him and New York all at once.  Since then we moved in together, bought matching green Vespas (which is all shades of embarrassing when we pull up at the lights next to each other) and we adopted a gorgeous puppy.
As for New York, I love this city like it's a person.  I've never felt that way about anywhere – not even my hometown Sydney, Australia.  I know I won't live here forever so I make the most of every minute that I'm here now.
Voting is now closed