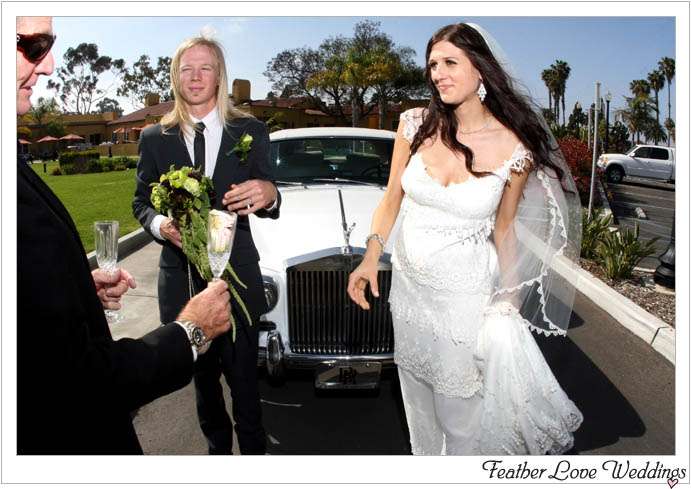 Yey! Noa from Feather Love Weddings has sent me her most Rock and Rolly wedding for me to feature, and it's a beauty!
This is the wedding of Julia and Dusty – regulars on the music scene in San Diego…so the perfect candidates for a Rock 'n Roll Wedding right?
Lady Dottie and the Diamonds (a very popular blues rock band in San Diego) played, the Groom is a musician and about half the guests were in some sort of band…perfecto!
The tables were labeled by albums – some of the Bride & Groom's classic favorites like Patti Smith, Janis Joplin, Bob Dylan, Dolly Parton (questionable!) Cream etc. The photographer, Noa, also did some very "great gatsby" vintagey type photos, and also did a few with her Holga Camera too (I just love the style of these don't you!?)
Here we go with the porn then..enjoy…
Credit: Feather Love Weddings