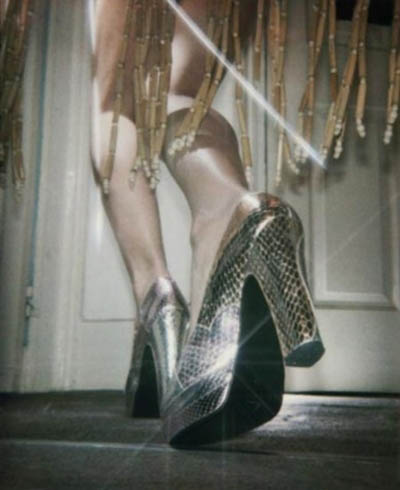 Credit: Shop Spanish Moss
Hi Kat
First I have to first say how friggn' cool you are, I love your wedding blog and all your amazing posts!!! So I'm hoping you can help me. I am getting married in November in Arizona and I think our wedding is totally rock and roll!! I am having trouble finding shoes. My dress is going to be purple and our wedding has an asian flair, as does my dress. I don't wear animal so they have to be vegan and I don't wear heels.
I love the old rockabilly style shoes in the bold flower patterns or animal prints/ platform type but I just cant find anything that will work. My fiance is also about the same height as me, so that's another reason I don't want to wear heels (besides the fact that I have trouble even walking in sneakers, I'm super clumsy) Any help or direction you can give would be great!! And keep doing your amazing stuff!!!
Peace
Michelle
♥ ♥ ♥
Michelle's email gave me the perfect excuse to take a break and do some internet shopping! I really enjoyed putting this feature together and I hope my suggestions can help Michelle find the shoes of her dreams!
♥ Pussycat Shoes has a whole vegetarian selection. Whilst most have massive heels (I love these!) there are a couple of cute numbers that fit your criteria.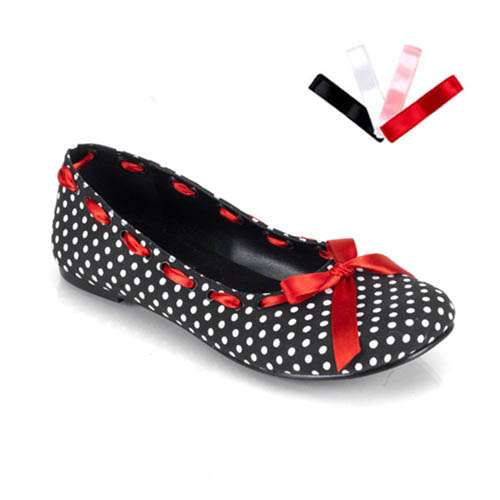 Demonia Daisy Retro Polka Dot Ballet Flats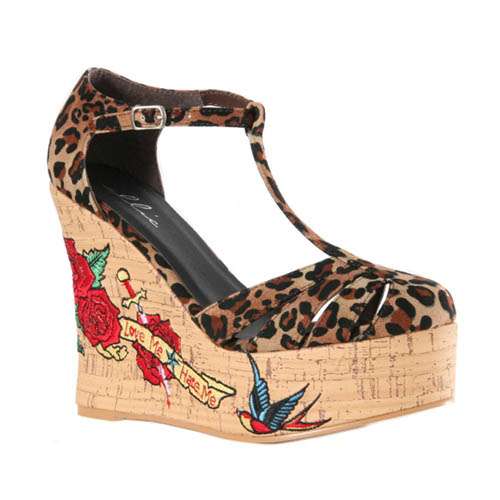 Ellie Shoes DAYNA Cork Heel Tattoo Leopard Wedges
♥ Beyond Skin specialise in vegan-friendly shoes and they even have a bridal section. Whilst all the bridal shoes do have heels, their overall selection is pretty fabulous!
Here are a couple of cute pairs from their ballet flats section which could work for you (be sure to go check out the full ballet flat range)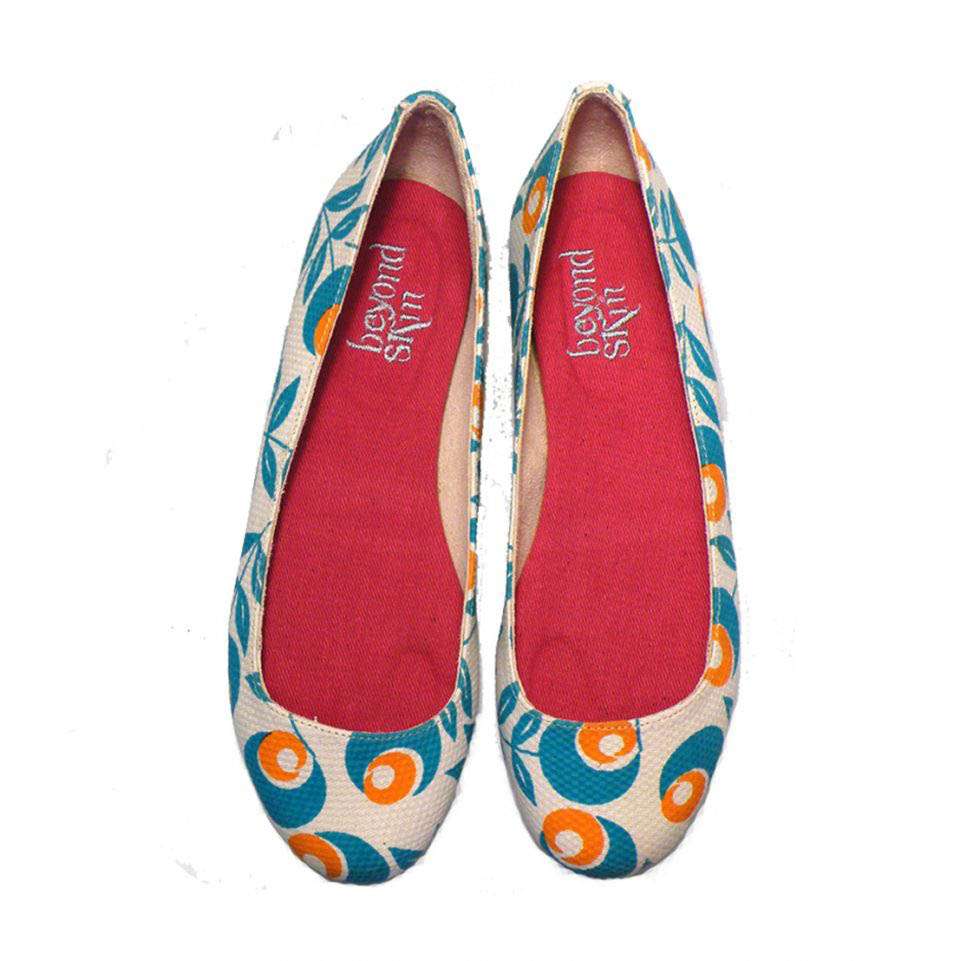 Sole – Orange & Turquoise floral