After a well earned and strong coffee to settle our post-TV nerves, it was onto the next order of the day. A photo shoot! Told you I was busy didn't I…?
The Photo Shoot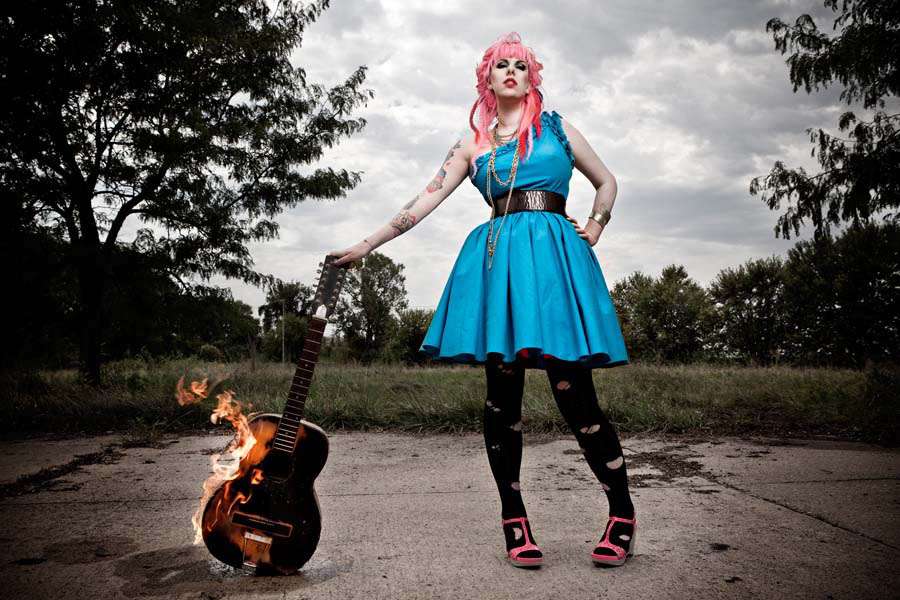 Megan had also arranged for me to do a photo shoot with local online magazine Esoteric Velvet (they also interviewed me which you can read here) to showcase her amazing dress. So after the TV slot we were whisked to Tru Salon & Spa where I was transformed into a cyber punk-esque goddess, complete with multi coloured dreadlock extensions, make up by a drag queen (I loved it – that dude knew how to do eye make up let me tell you!) and ripped up tights.
We then drove to what I can only describe as a deserted and slightly smelly field on the side of the freeway, complete with biting flies and a stagnant swamp. Oh the glamour huh!? I jest I jest.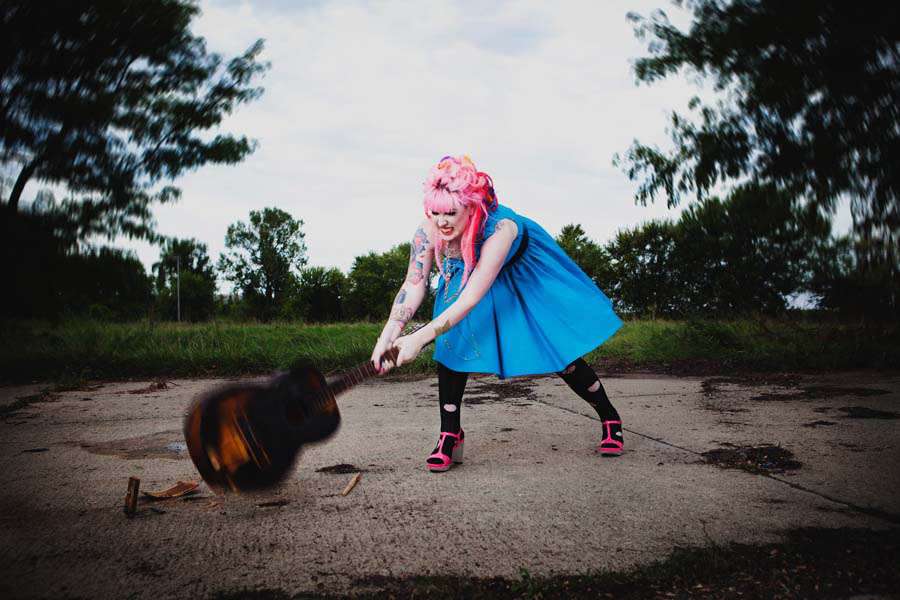 The shoot was awesome and the team filled me with inspiration. I got to set fire to a guitar (well they did, I just posed and tried to concentrate on whether the heat I was feeling was coming from the blaring sun or the fire by my fingers) then release some pent up aggression and smash it up.
The shoot was super fun and the results are pretty damn wicked non? I'm in AMERICA baby!