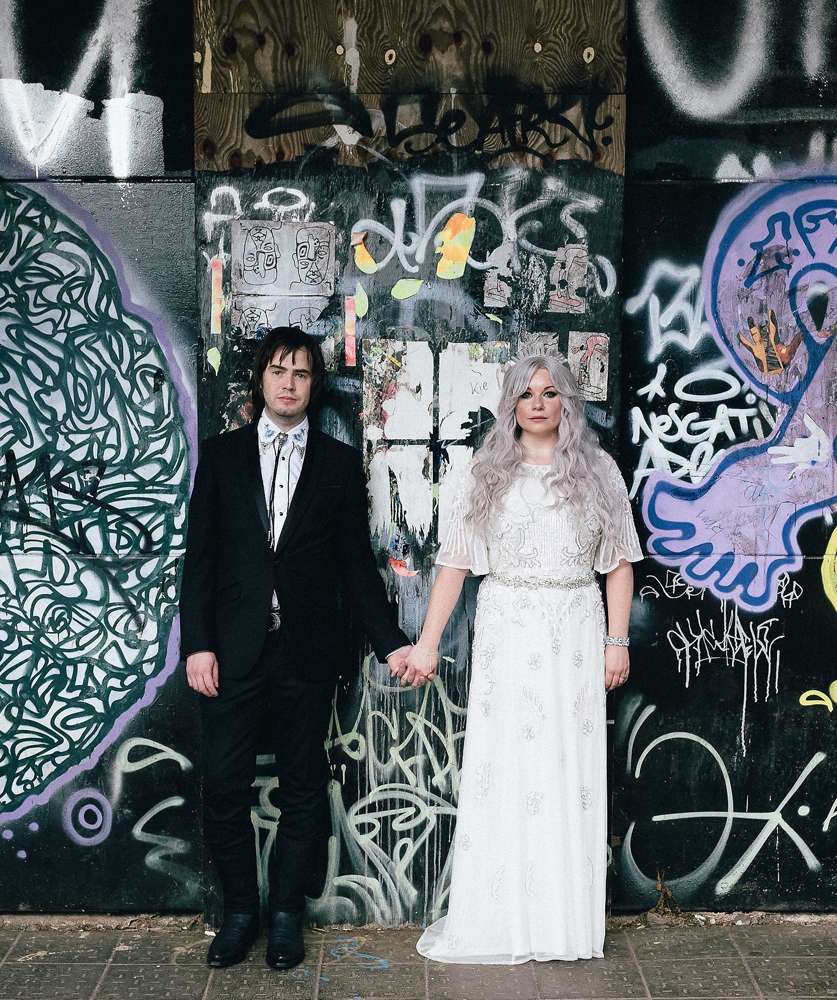 Liz and Marc's big day has it all: Succulents, vintage style, a canal boat, Dolly Parton covers, a handmade quartz crystal crown and matching leather jackets with portraits of their Huskies painted on them! They wanted everyone to come to the wedding and say "This is so you two!" – and we think they TOTALLY nailed it. From the start of the wedding journey, when Marc proposed with his Nan's 70 year old ring during a period of serious illness for Liz, we knew it was going to be an emotional and personal one – but it's also super stylish and a riot of fun too.
As a creative couple, it was key that the day celebrated creativity and friendship. "We wanted our wedding to be about our lives together being celebrated with everyone we love, but importantly not at the expense of blowing a ridiculous amount on just one day", said Liz. "We are extremely fortunate that we have a very talented group of family and friends around us that were able to help us out!"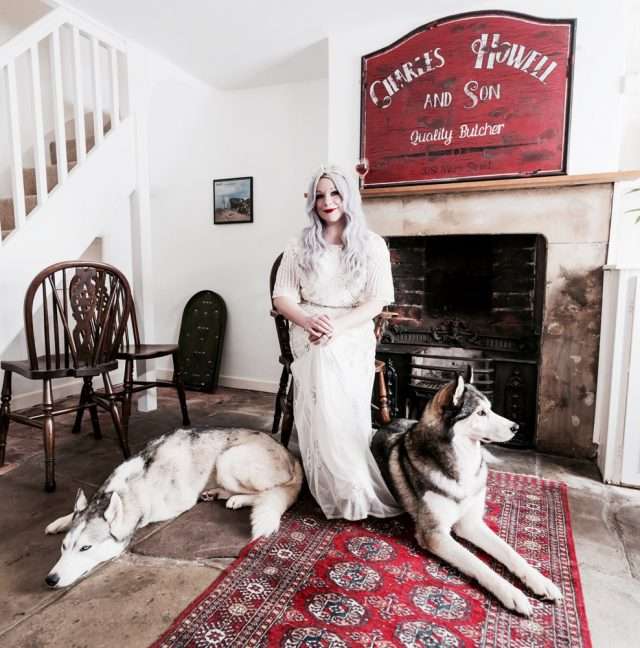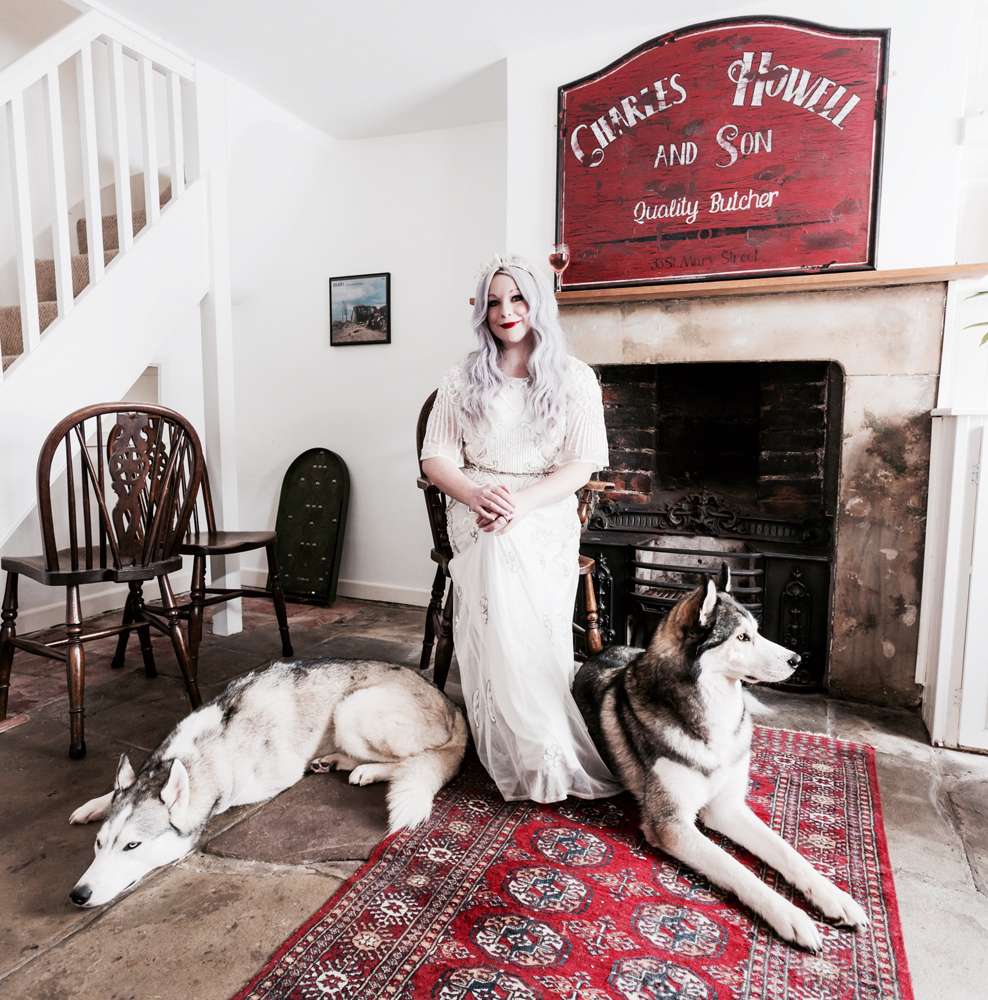 Liz's mum owns The Blonde Company and hand-sewed loads for the day, including custom banners, hessian favour bags, tablecloths and lots of the decor. Their wedding invites and guestbook were created by their friend at Fawn, who mastered a black and white B-movie style invite featuring the couple battling through cacti and dinosaurs to their wedding. Their incredible matching leather jackets were created by one of the bridesmaids, Kim of Lace & Bone Designs, who painted on portraits of their beloved Huskies Sega and Scarlett on the back.
Their jackets looked MEGA over their already incredible wedding outfits, both vintage. "I'm a bit of a magpie, and I love hunting for sparkly things and bargains, so knew a conventional wedding dress wouldn't be for me. My sequinned, angel-winged dress was £200 off eBay, and I loved the fact that another bride had worn it on her big day. All it needed was some small alterations, and as soon as I wore it I felt amazing!"