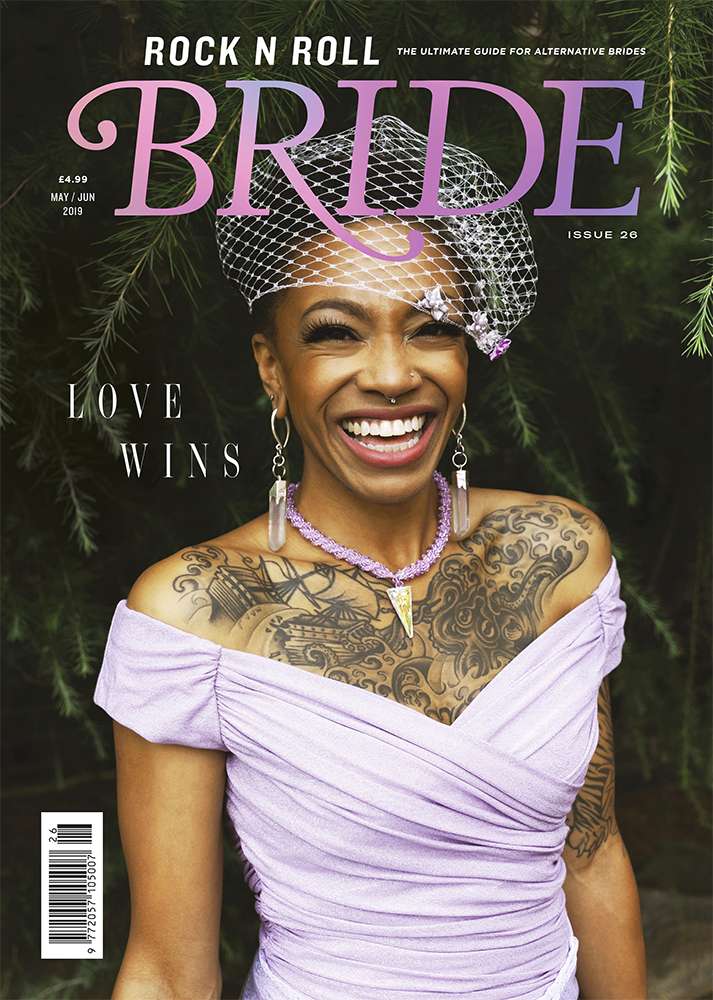 Rock n Roll Bride promotes individuality and general awesomeness within a cookie cutter and often puke-worthy wedding world. Don't let the wedding industry define your day, let YOU define your day.
Rock n Roll Bride is all about the charm and unique nature of ordinary people's extraordinary weddings. Our passion is inspiring couples to plan the wedding that they really want in a world dictated by tradition.
Being 'Rock n Roll' is not about being cool, a rebel or even thinking of the most unique idea you can. It's about planning a day that reflects you and your partner and declaring your love in your own special way. You don't have to be wacky; you don't have to be offbeat and you don't have to be intentionally quirky – you just have to be you.
Launched in 2007, Rock n Roll Bride is one of the biggest wedding blogs in the world. Updated daily, the site and its accompanying print magazine attracts quirky, alternative and creative readers from all over the planet.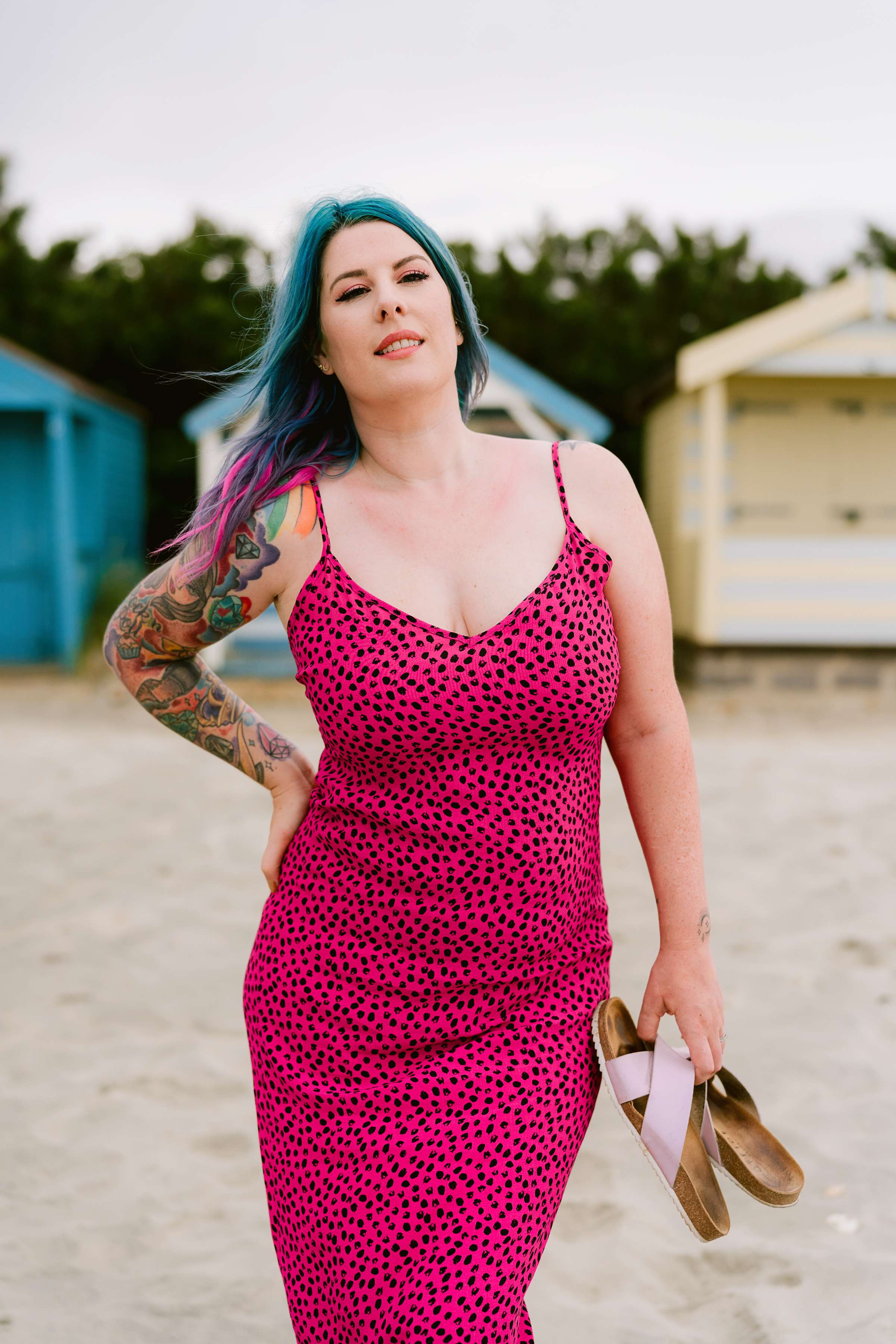 About the Editor
Kat Williams is the founder and editor of Rock n Roll Bride magazine and Amazon #1 bestselling author of Rock n Roll Bride: The Ultimate Guide for Alternative Brides, published in January 2019 by Ryland, Peters and Small.
Launched in 2007 as a blog while Kat was planning her own wedding and working as a full time TV producer, Rock n Roll Bride came about she became jaded by the limited offerings of the UK wedding industry. If you didn't have a big budget, if you didn't want something traditional and if you didn't fit in to the straight, white, able-bodied bridal mould, there was nothing for you! Kat saw a niche for alternative wedding inspiration and ran with it.
The blog spawned a bi-monthly print magazine in 2015, which is now one of the very few remaining print bridal magazines in the UK.
Kat's TV and radio appearances include BBC Radio Berkshire, Ireland AM and ABC News Australia. Kat has written regular columns for Cosmopolitan, Closer, Photo Professional, Vintage Life, Wedding, Unique Bride and Perfect Wedding.
In February 2020 Kat hosted the first ever Rock n Roll Bride Live, a wedding fair meets conference meets party for 200 alternative-loving brides and grooms in London.
Kat is passionate about inclusivity, using her platform to show that all kinds of people get married and deserve love and respect. Through her podcast, The Confidence Club, she encourages her audience to embrace their own unique selves and to look for the good in the world especially in dark or uncertain times.
Press
Wedding publications that have featured Rock n Roll Bride include every major wedding magazine in the UK: Wedding Magazine, Cosmopolitan Bride, You & Your Wedding, Perfect Wedding and Wedding Ideas.
Smaller, regional and international magazine features include Unique Bride. Mollie Makes, Southern Weddings Magazine (US), Hello May (Australia), Hitched (Australia), Irish Brides (Ireland), Marry Mag (Germany) Confetti (Ireland), Eco Beautiful Weddings, Pink Weddings, Wed (Devon & Cornwall) Mariée (France), Your Wedding Day, Attire Bridal, Wedding Day Venues and Bridal Buyer.
Non-wedding press includes major features in Marie Claire (UK, Australia & India), Cosmopolitan (twice!), Grazia (twice!), The Daily Mail, the Metro, the British Journal of Photography, Easy Living, Sew, Company, Tattoo Revolution, Things & Ink, The Guardian, Snippets, Professional Photographer, F2, Glamour (online), The Sunday Times Style Magazine, the BBC News website (twice!) and The Daily Express.
TV and radio appearances included BBC Radio Berkshire, Ireland AM, ABC News Australia and The Morning Blend. Kat has written regular columns for Cosmopolitan, Closer, Photo Professional, Vintage Life, Wedding, Unique Bride and Perfect Wedding.
Awards
Rock n Roll Bride has won a multitude of industry awards. The accolades include:
Best alternative blog, Wedding Magazine Blog Awards, 2014 & 2015
Best real-life weddings, Wedding Magazine Blog Awards, 2014 & 2015
Best designed blog (highly commended), Wedding Magazine Blog Awards, 2014
Best wedding blog (highly commended), Cosmopolitan Magazine Blog Awards, 2014
Best wedding blog, Cosmopolitan Magazine Blog Awards, 2011
Notable Clients
Rock n Roll Bride has partnered with some of the most amazing brands for various projects. These include the Natural History Museum, the W Hotel, AirBnB, the National Wedding Show, Next, Charlotte Balbier, BHLDN, Irregular Choice, Choccywoccydoodah, Links of London, Cancer Research, Claire's Accessories, John Lewis, Confetti, Alfred Angelo, Thomas Cook, Paradox London, David's Bridal, and Tourism & Events Queensland.
If you are interested in doing the same, please email kat@rocknrollbride.com.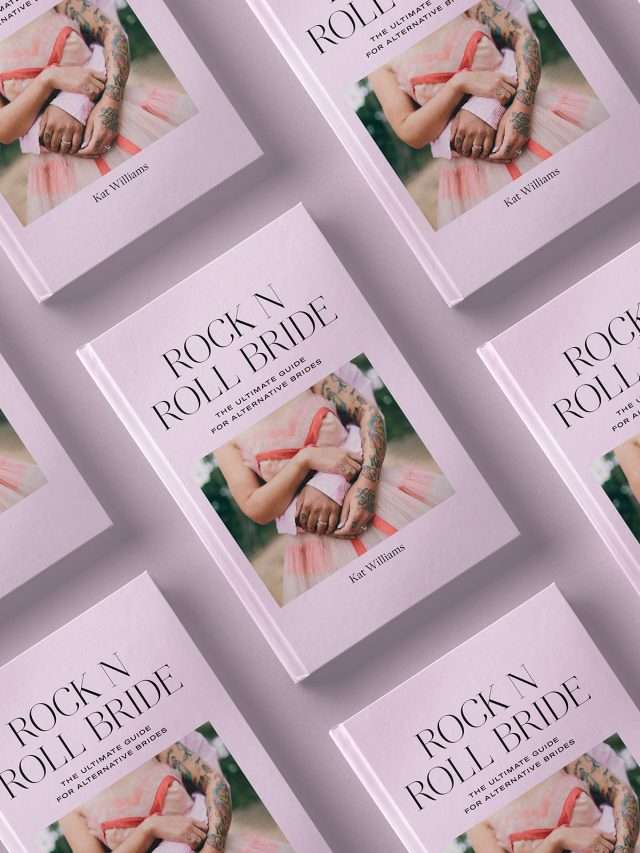 FAQ
I'm looking for a wedding supplier based in (blank) for my wedding. Can you send me some recommendations?
The quickest and easiest way to find some awesome wedding suppliers for your own wedding is to browse the real weddings and company profiles on the site. Each real wedding has a suppliers section at the bottom which lists everyone involved in the event. Remember, most suppliers these days will travel or work via phone/ Skype/ email so don't feel like you can only look for people in your exact location.
I'm having a problem with (blank) while planning my wedding. Please help!
While I would love to reply to every distressed email I get from brides and grooms-to-be with wedding planning woes, I simply don't have time. I'm only one little blogger after all! Please do email me though and even if I can't reply I may well use your email as the basis of a blog post.
I want to start a blog. Can you give me some advice?
Blogging is amazing but it's no easy ride. Also, as I'm sure you can imagine, its not really possible to give you any quick fix answers. The key to having a successful blog is having something different to say and a unique way to say it, consistency and dedication – none of which I'm able to give you I'm afraid!
If you're really serious about making it happen, I'd recommend checking out a workshop I co-founded called The Blogcademy Online. In it we cover topics like how to write great content, growing readership, making money, branding, photography, social media and so much more!
Can you give me some help or advice with my business?
I am unable to give free advice via email. As much as I might like to spend all day meeting people for coffees and chats, I regrettably don't usually have time for that either.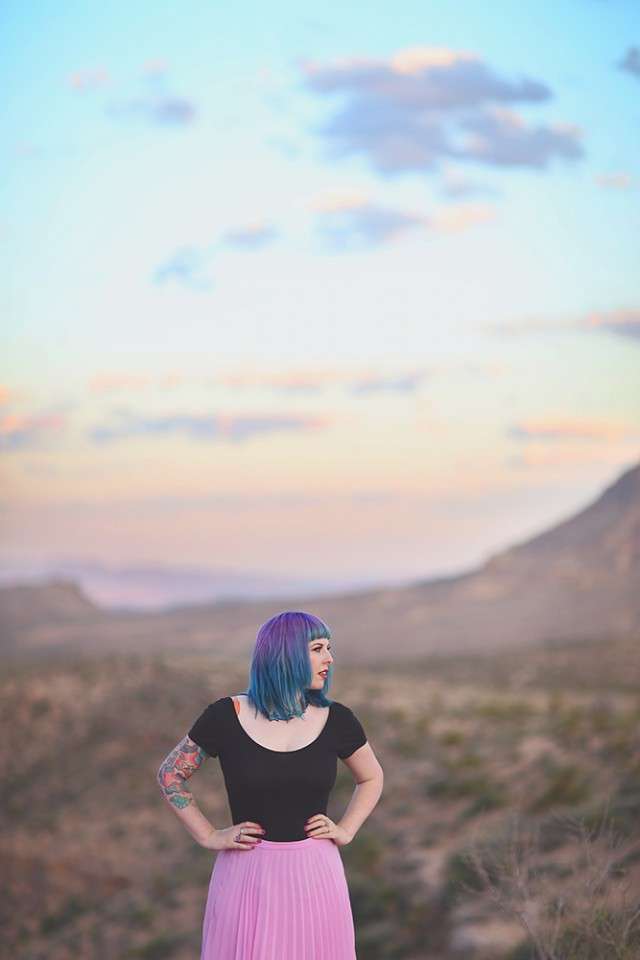 I'd love to work with you on a project…
I love doing brand collaborations and I'd love to hear from you. Obviously I can't accept everything but drop me an email and we can have a chat about it! I do not work pro bono or on commission.
Can I interview you for my school project/ dissertation?
While I WISH I could say yes to all the requests like this that I get, but there just aren't enough hours in the day! I'm so sorry but at the moment I simply haven't got the time to dedicate to long interviews for school projects. If you have a couple of short (i.e. one word answer or multiple choice!) questions that you'd like me to complete, I'll try my best to do it. Email me!
Who designed your website?
My graphic designer is the one and only Shauna Haider of We Are Branch. She's the bees knees. My husband Gareth is a development, coding and IT wizz and he makes it all work!
Can you please promote my company or event via your blog or social media?
As you can probably imagine, I get a lot of these kinds of requests, and while I'm honoured to be invited to so many events and to have people wanting me to mention them on my site it's just not physically possible for me to say yes to everybody. At the end of the day I don't want to just become a walking billboard for the wedding industry so in order to keep it fair I choose to only promote my advertisers or events I am directly involved with.
How can I submit my wedding?
Follow the instructions on my submissions page – simple!
How can I become an advertiser?
Again, its easy! Check out the info on my advertising page and drop me an email with your company name, URL and let me know a little about your company.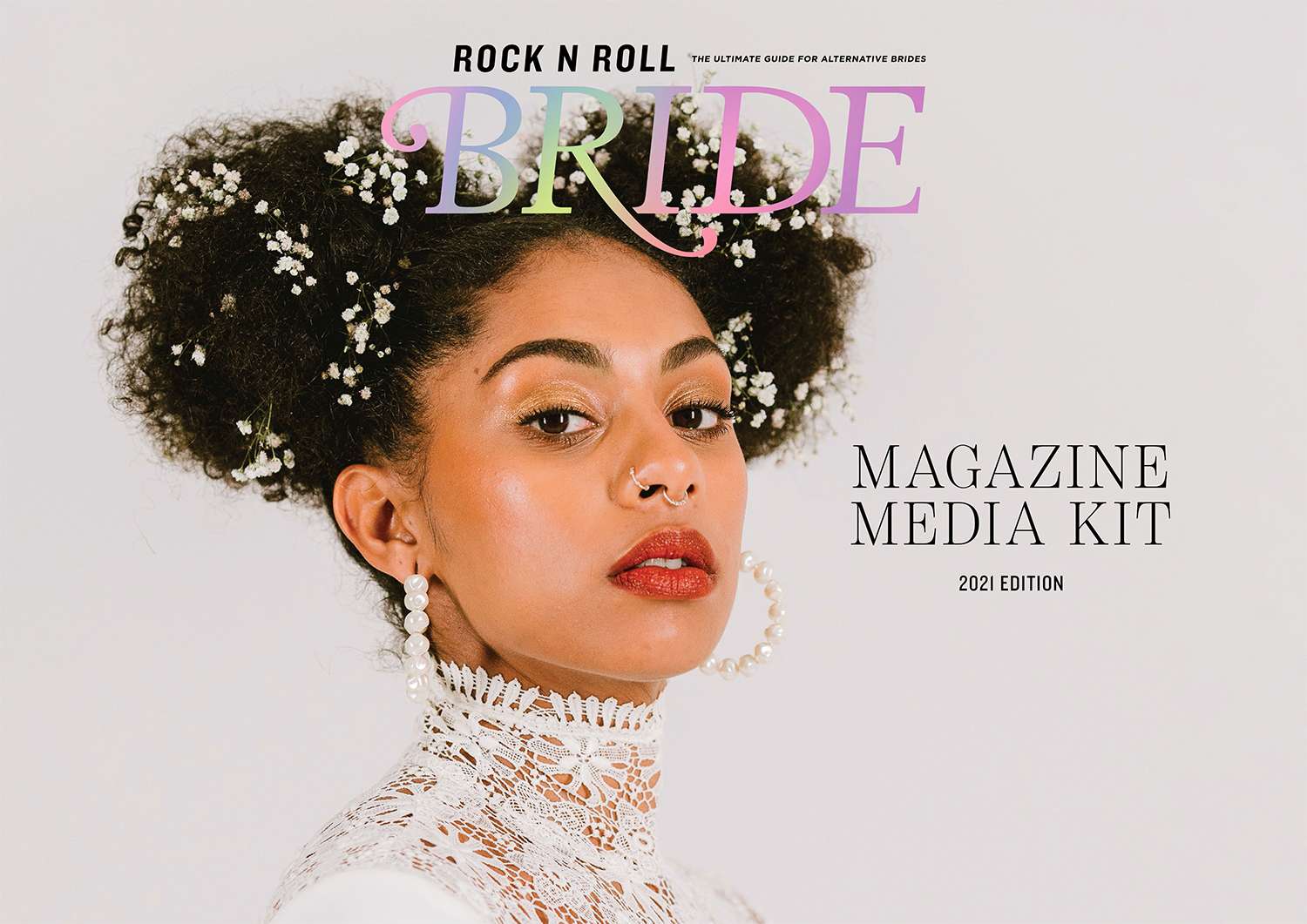 How much is your magazine and where can I buy it?!
The bi-monthly magazine costs £4.99 and is available for purchase at WHSmiths, Sainsbury's and selected independent newsagents all over the UK. You can find your nearest stockists by entering you postcode into our interactive map.
For those of you who are not in the UK, or if would prefer to buy copies online, you can do so via my shop page. Shipping throughout the UK is free!
How can I get my wedding featured in your print magazine?
I make the final call on whether a successful submission is featured online or in print, however if you have a preference, please make it known when you email.
Can I write a freelance piece for the magazine?
I have written a whole blog post about this so check it out first and then get in touch!
How can I buy back issues of your magazine?
All the available back issues are listed in the shop.
Can I work for you?
I'm super flattered when someone reaches out wanting to work for me and I give everyone who does so much credit for having the intuition to do so. However right now I'm not on the look out for any outside help or to employ anybody.