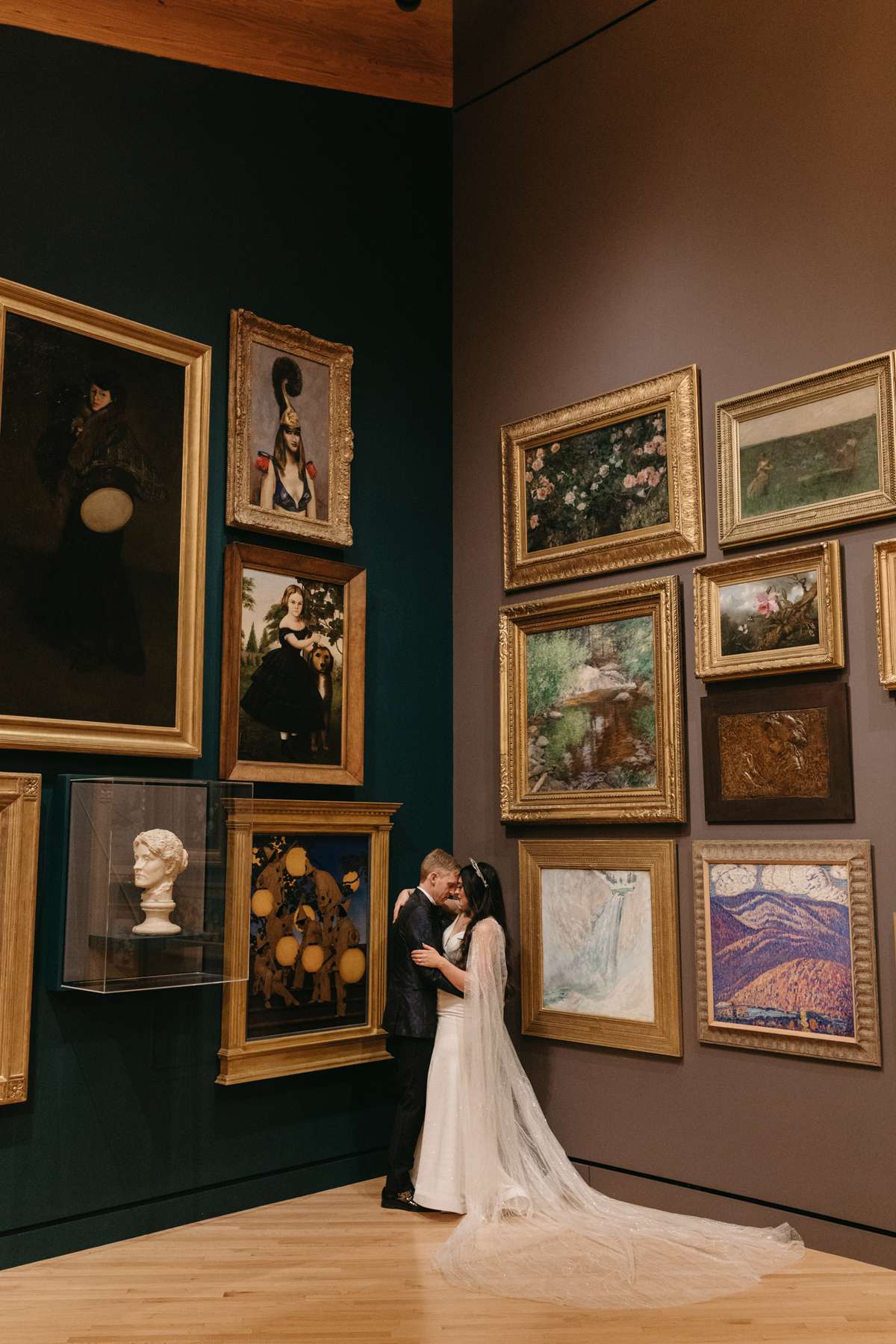 Ashley and Cameron wanted their day to be filled with intentionality and colour. Every detail was curated to fit who they are and their love story. They knew they wanted a winter wedding at the museum where they had their first date. "January 7th (7 is our lucky number) was open which happened to be a full moon in Cancer which is our shared star sign", Ashley began. "We knew we wanted to incorporate similar details into the theme of our day."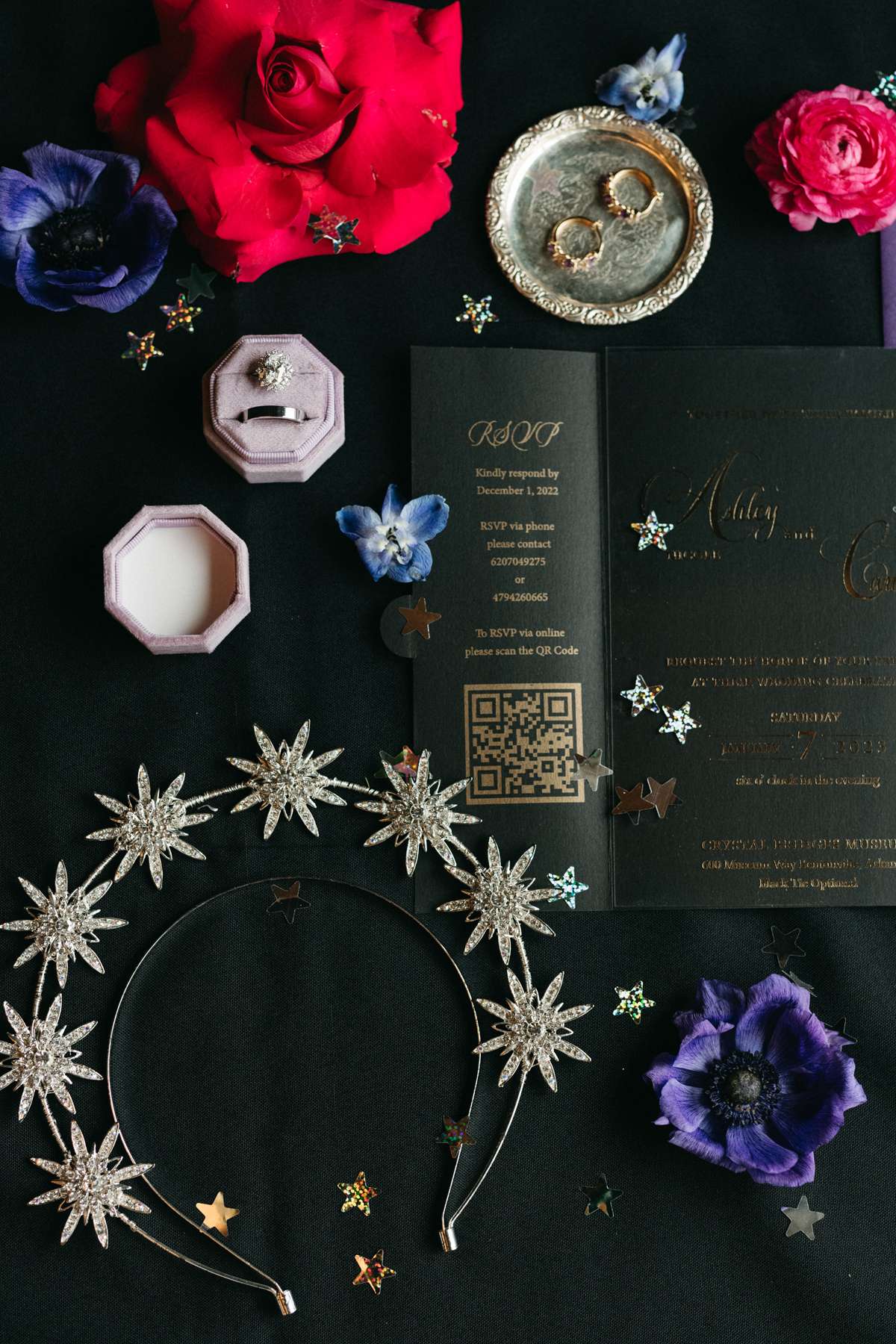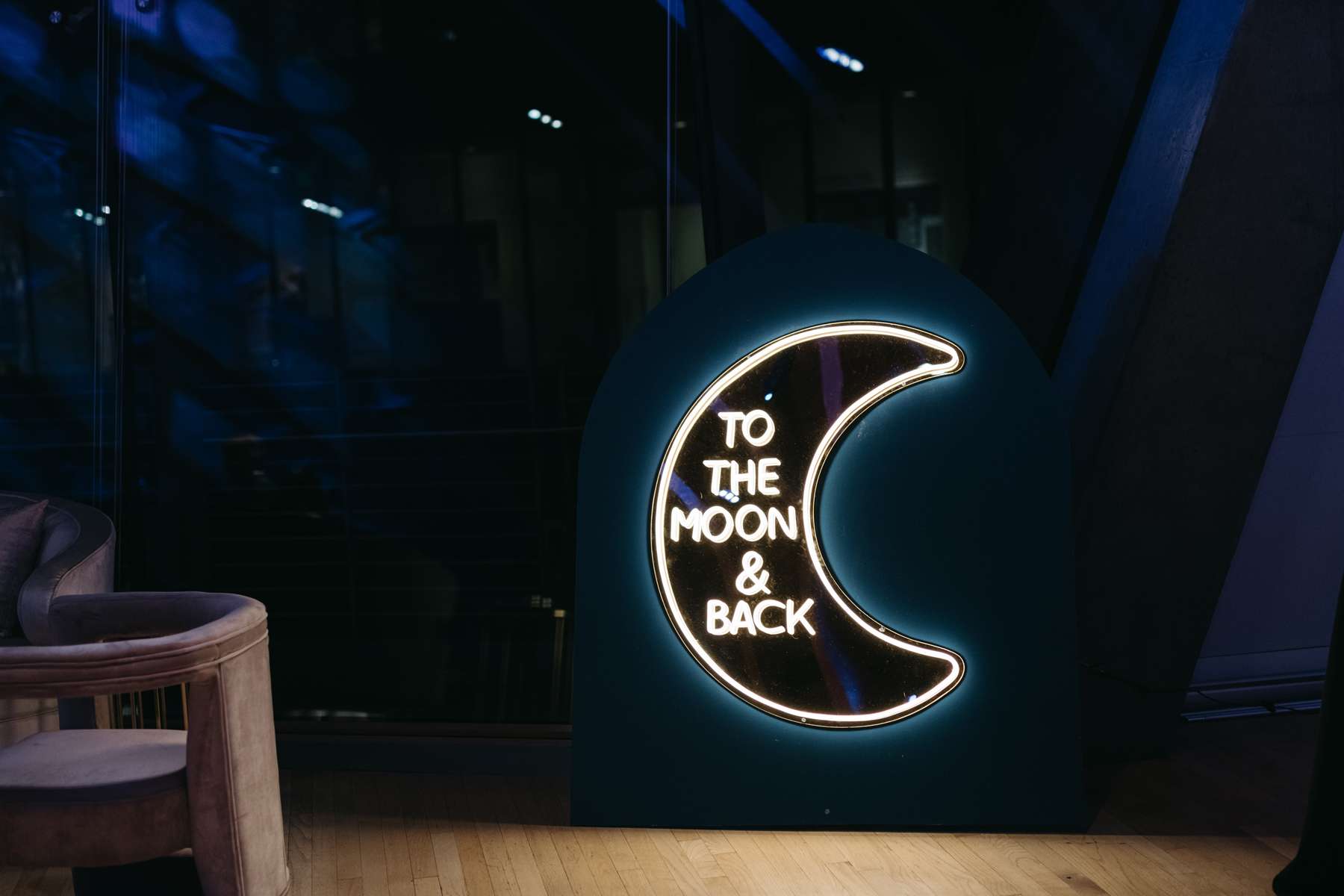 The overall theme of the day was celestial rock 'n' roll. A mixture of textures and colours were used throughout the design. Her centrepieces were potted orchids and were gifted to special women in her life at the end of the night. "We took the colours of space and heavenly details and repeated the symbols that were important to us in different ways", she continued. "The bridesmaid's headpieces were repeated on the cake, the beading that was chosen for my dress mimicked the starburst design of my ring, and our seating chart was surrounded by the phases of the moon to represent how our guests have supported us through every phase of life."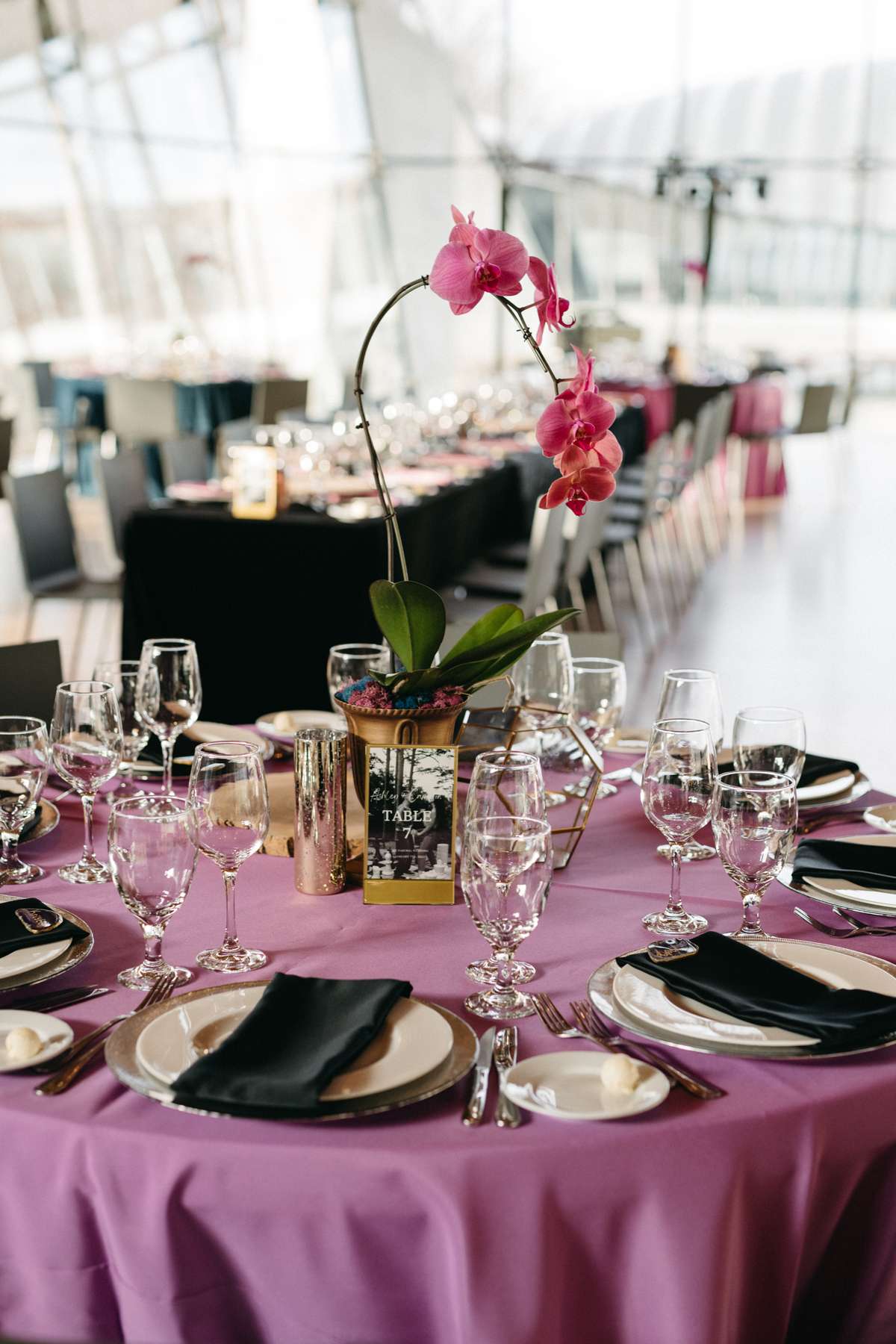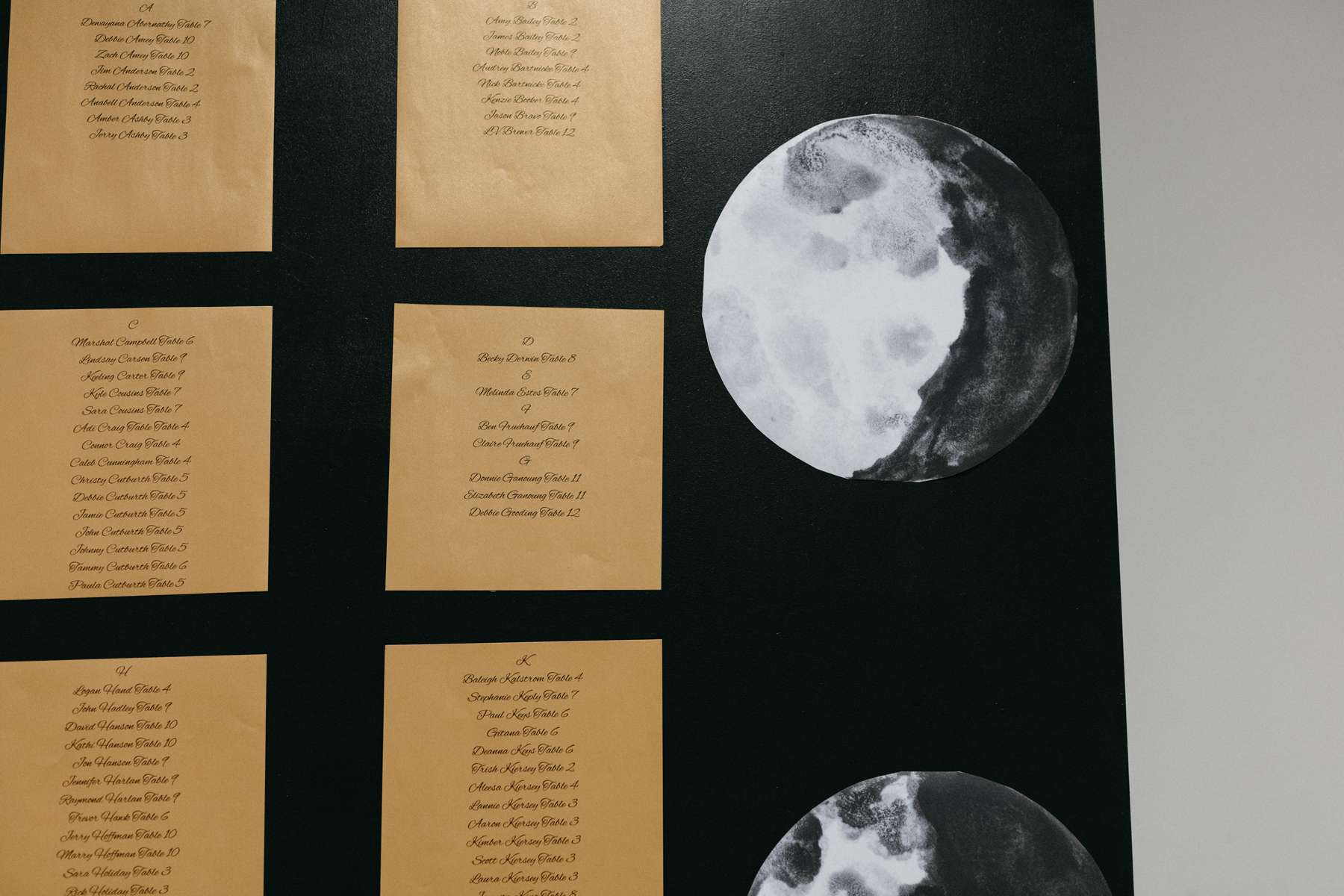 Before the ceremony, they did a private 'first look' and vow reading, which was such a special moment. Their ceremony was held in a gallery under a Chihuly chandelier, surrounded by all of their wedding guests. Ashley walked down the aisle with her mum to Queen's Somebody to Love.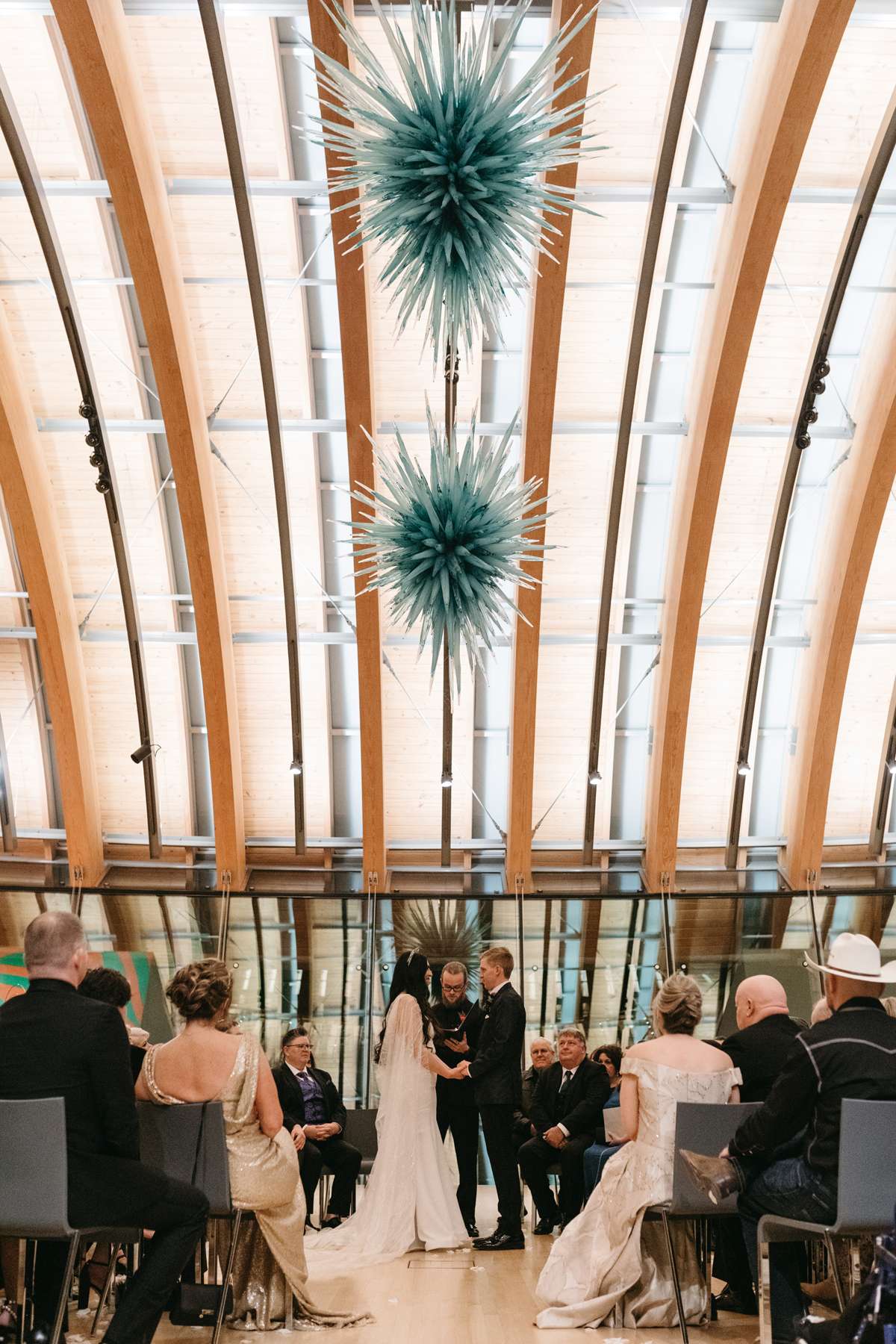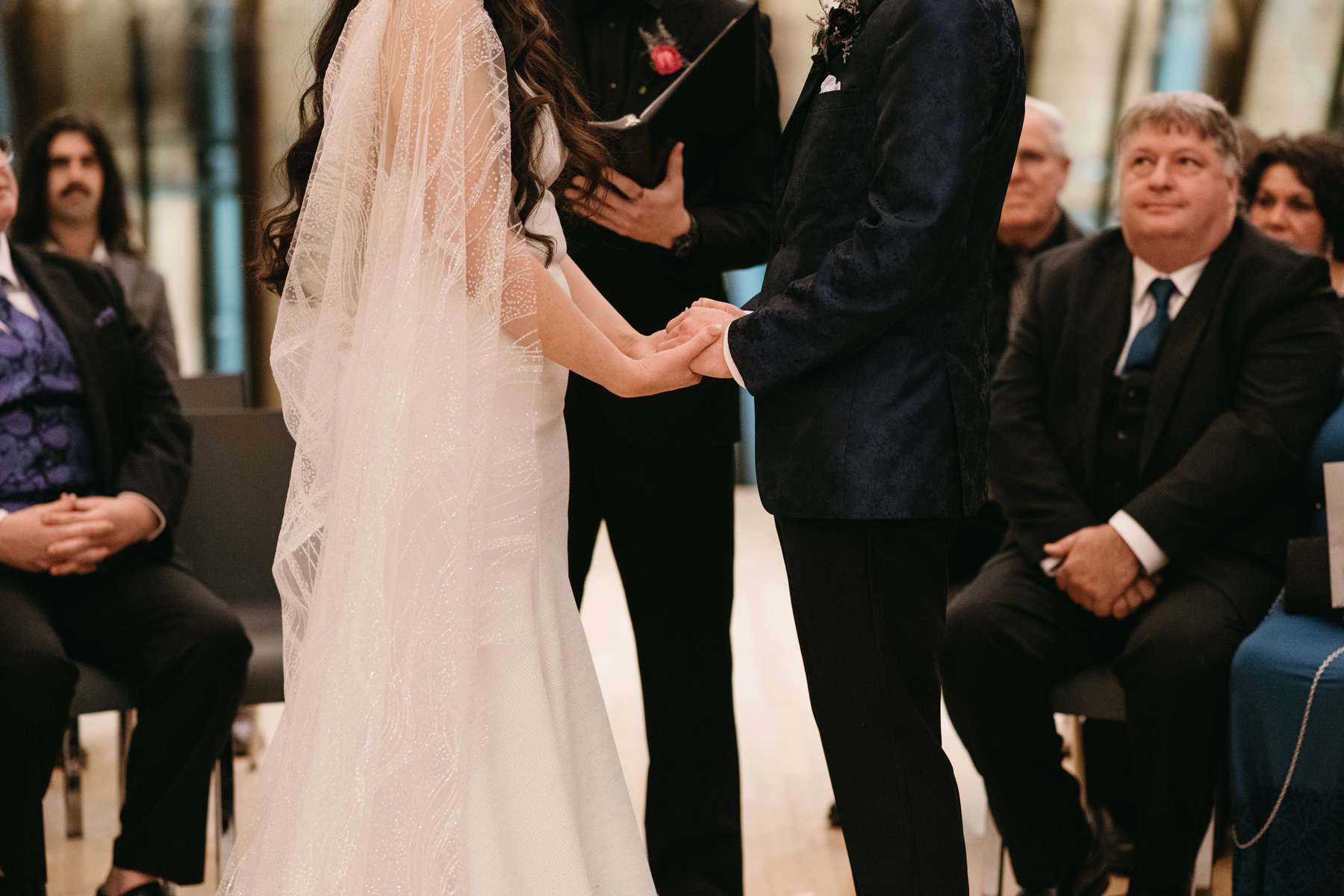 They hired Taylor of Amanda Reed Weddings as their wedding planner. She was with them from start to finish, making sure the planning and day went off without any problems. "Decision fatigue is real", Ashley admitted, "and it can get overwhelming fast. This was the biggest project I had managed to date in a lot of different ways and without Taylor I would have been stressed to the max."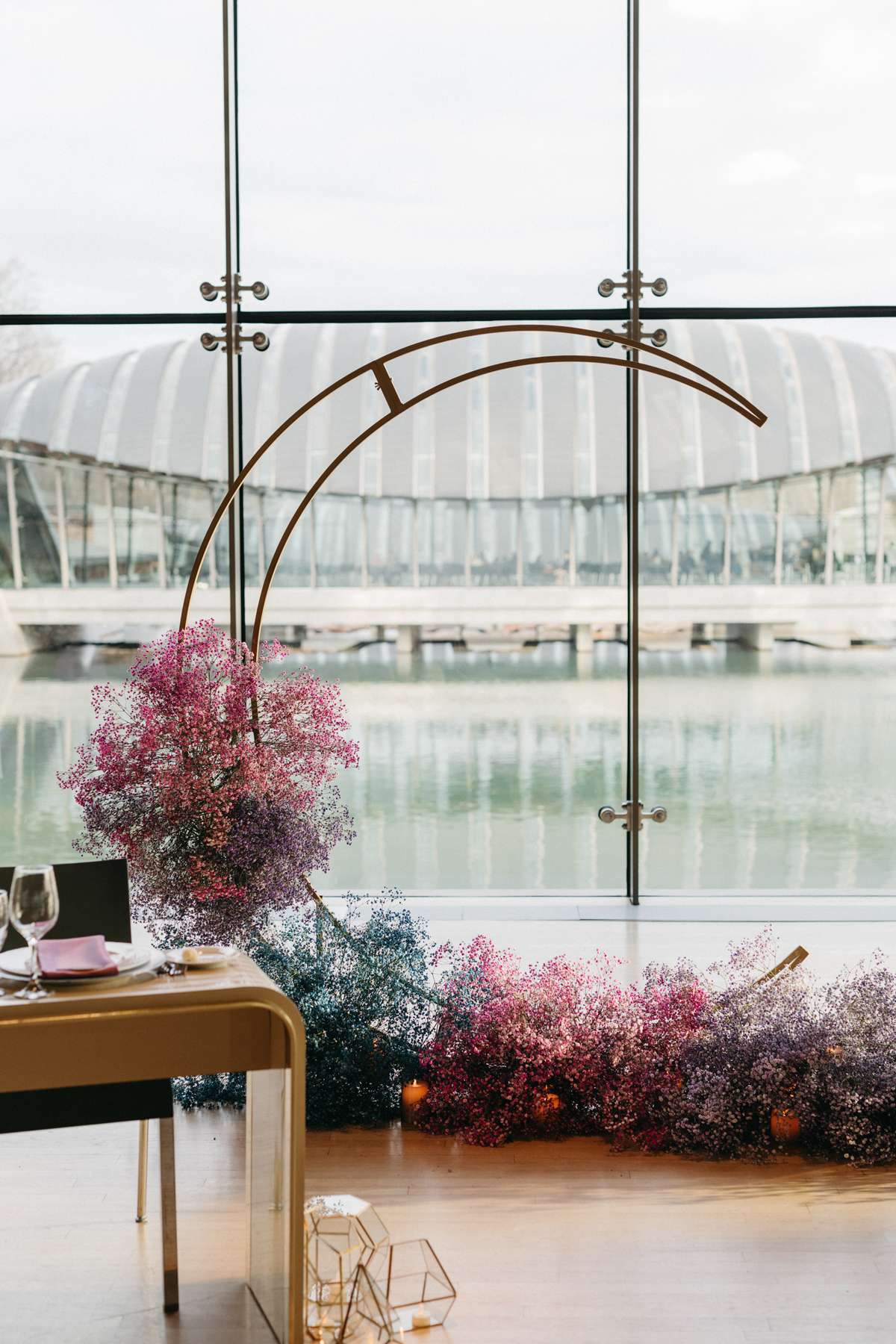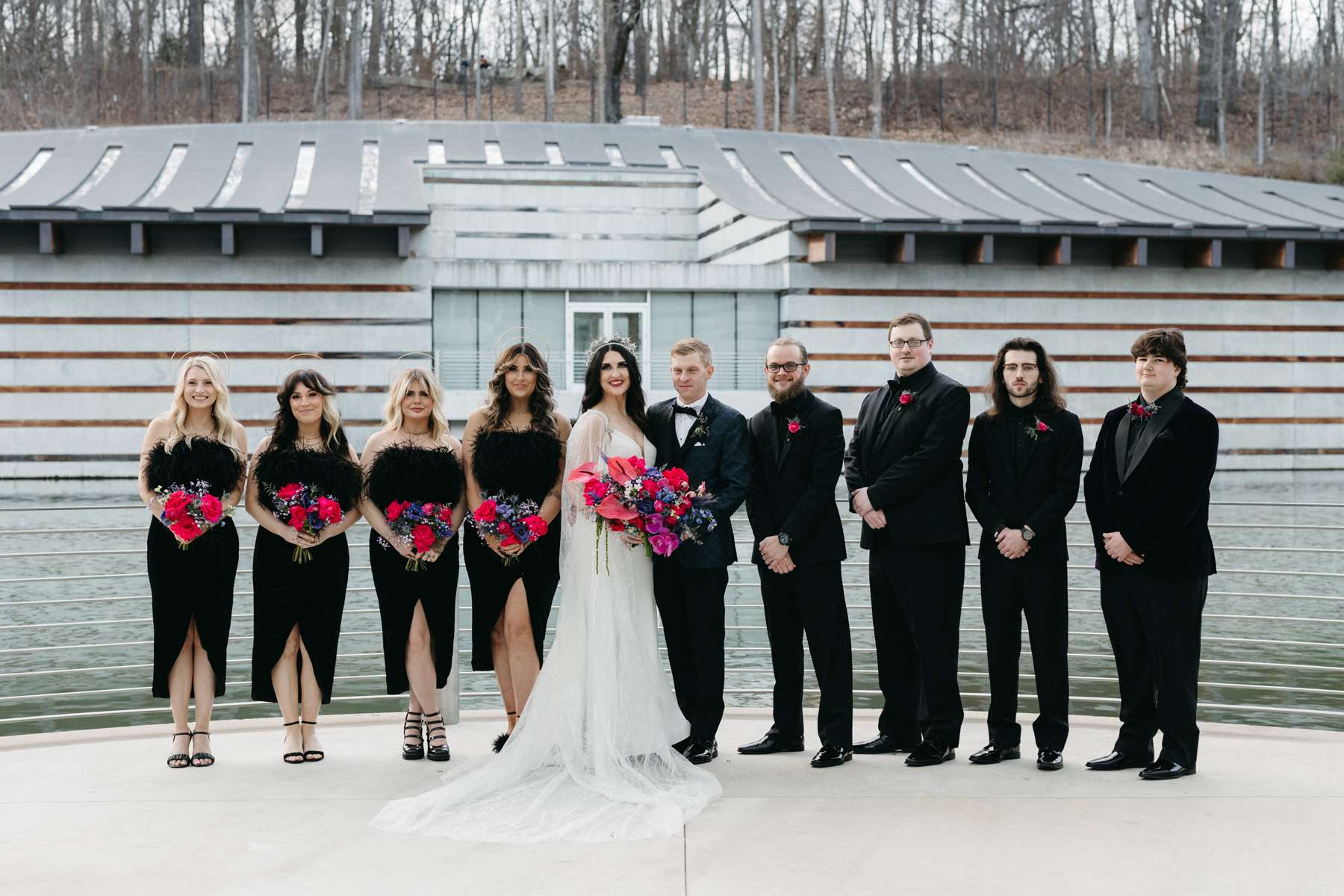 Although they hadn't planned to do DIY, they did make their own place names, which were agate slices with each person's name on which doubled as favours, and the seating chart. The bride's dress was also an unintentional semi-DIY as they went an unconventional route. Ashley explained, "I was not feeling any of the bridal gowns, but was able to narrow down to silhouette. I ended up getting a prom dress off the rack for $400 and my  grandmother modified it by changing out the straps and changing the back of the dress."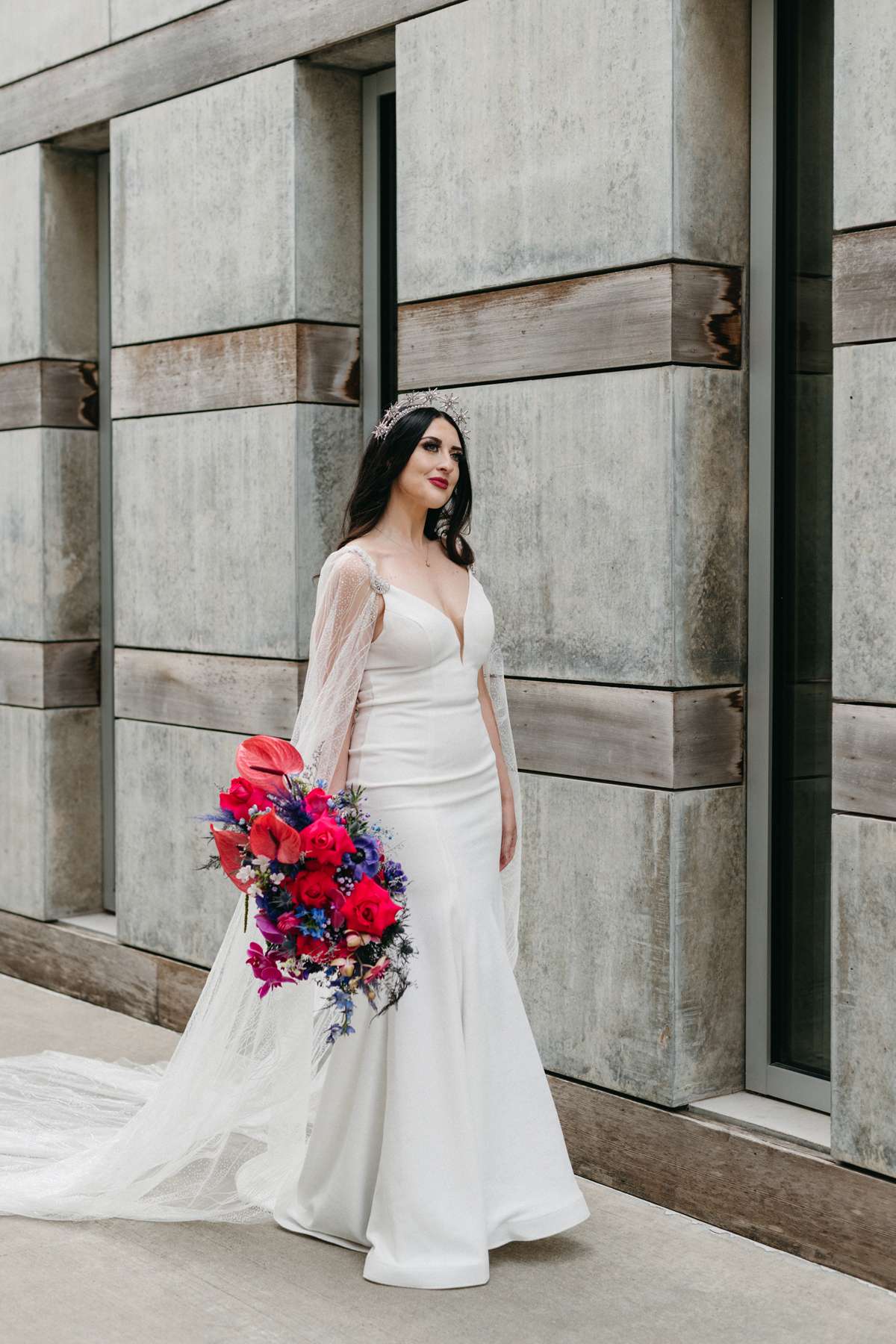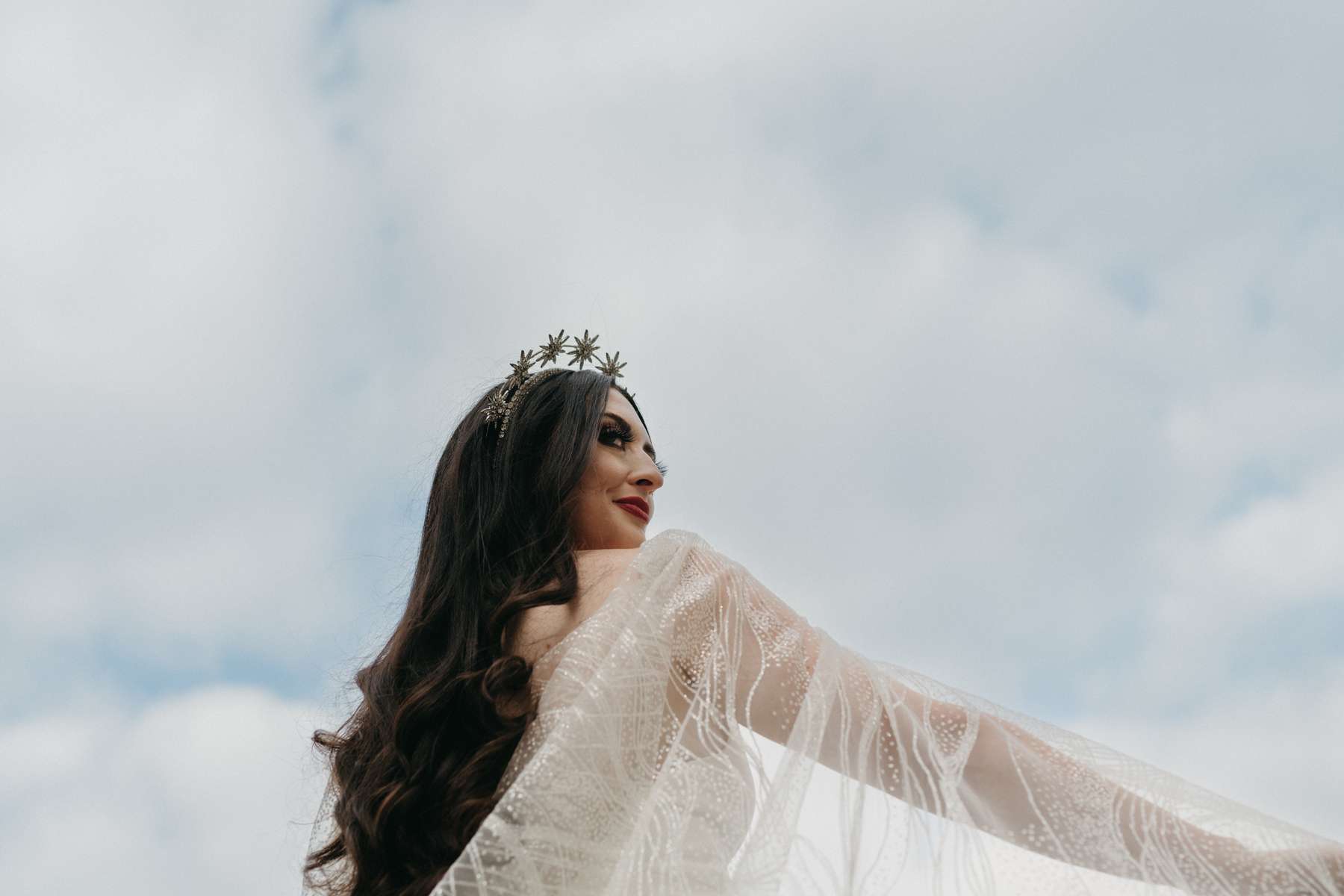 Their total spend was $45,000 (US) and food and drink came in at almost half of that, but that was the one area they really wanted to treat their guests with. They chose family-style serving with plenty of options to eliminate the need for keeping up with everyone's food choices and had an open bar and cocktail hour.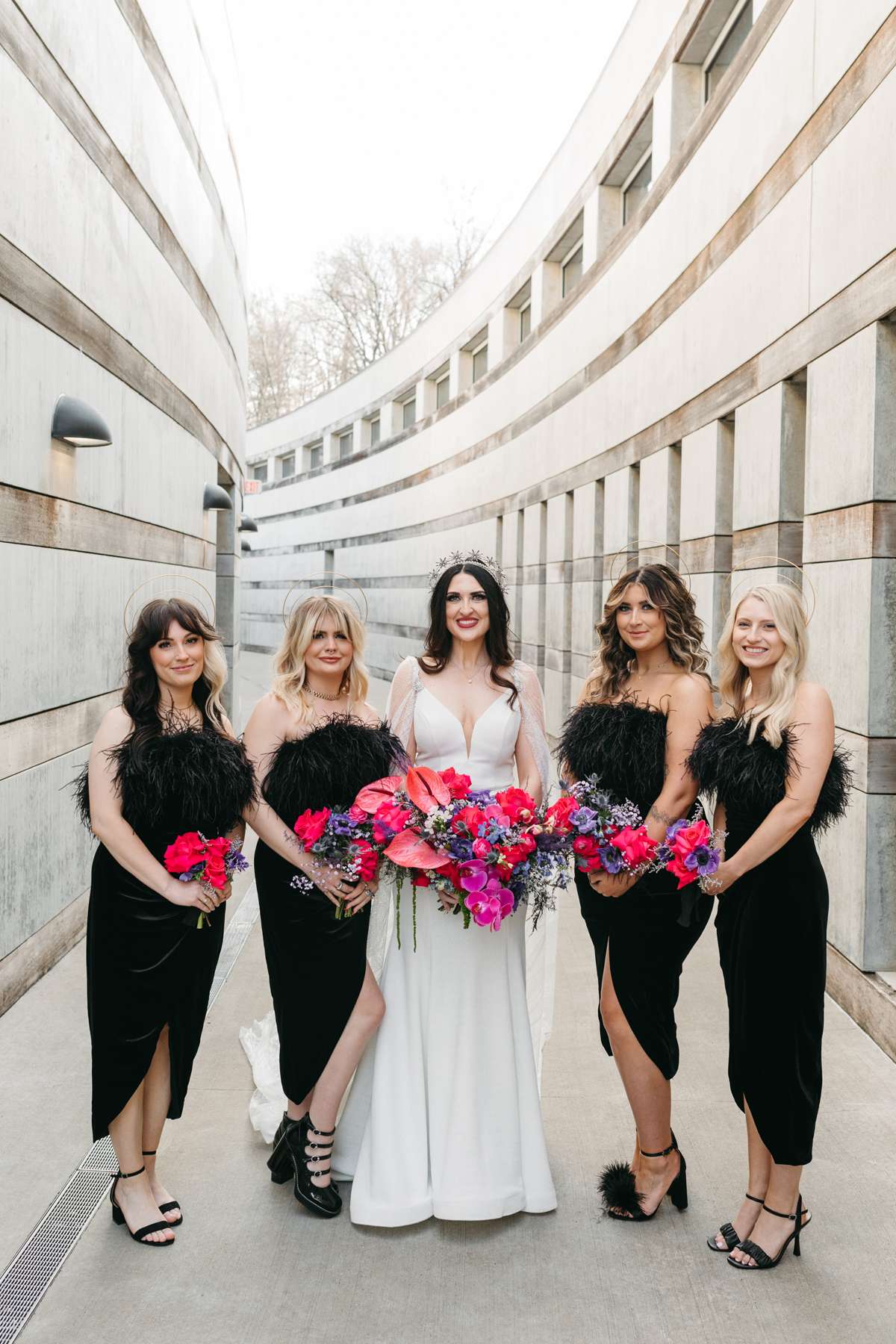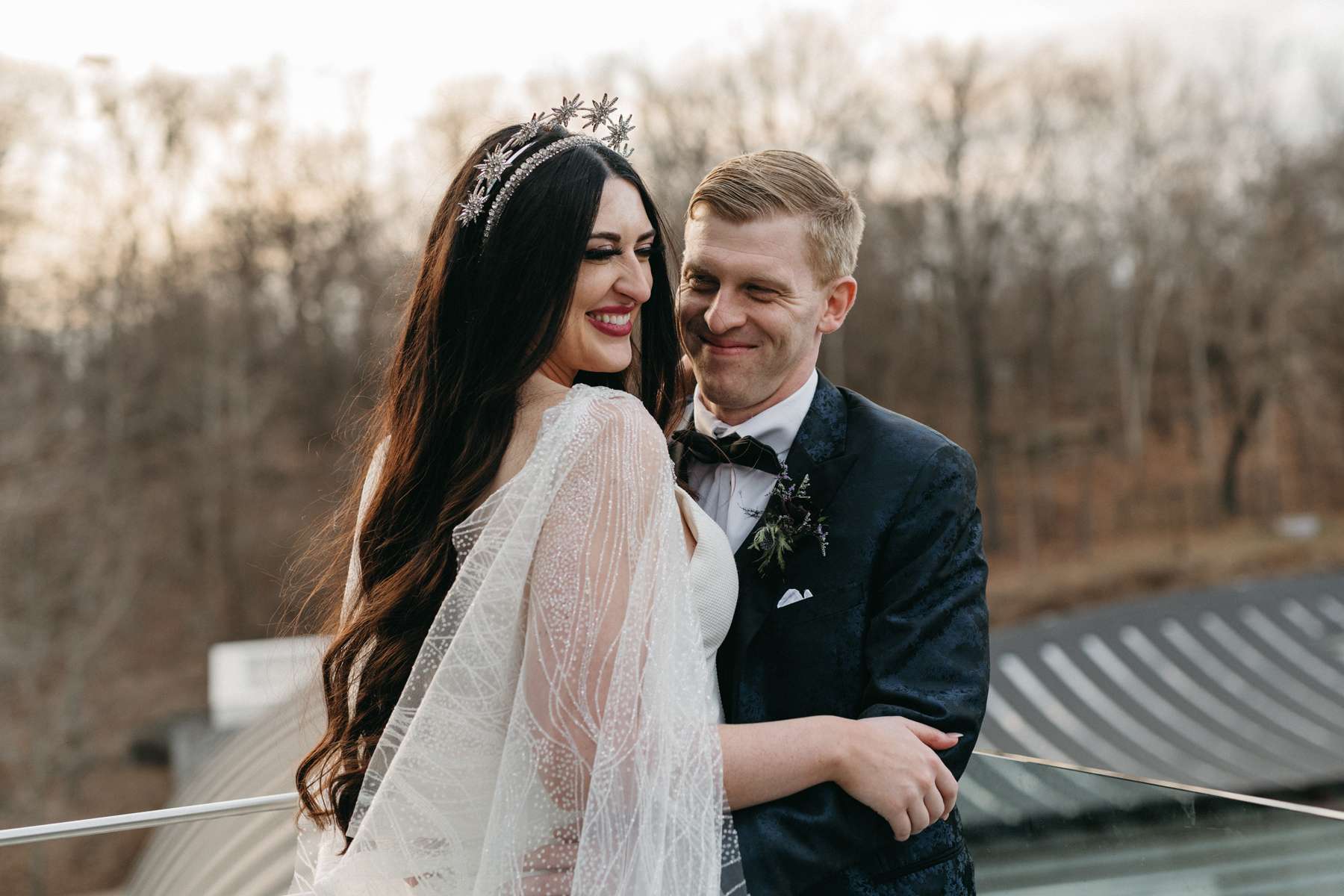 "You will feel sticker shock on quite a few items". Ashley concluded, " But these folks are worth their expertise and experience. The community is close-knit, if someone is outside of your price range ask if they know of anyone that would work for what is within your budget."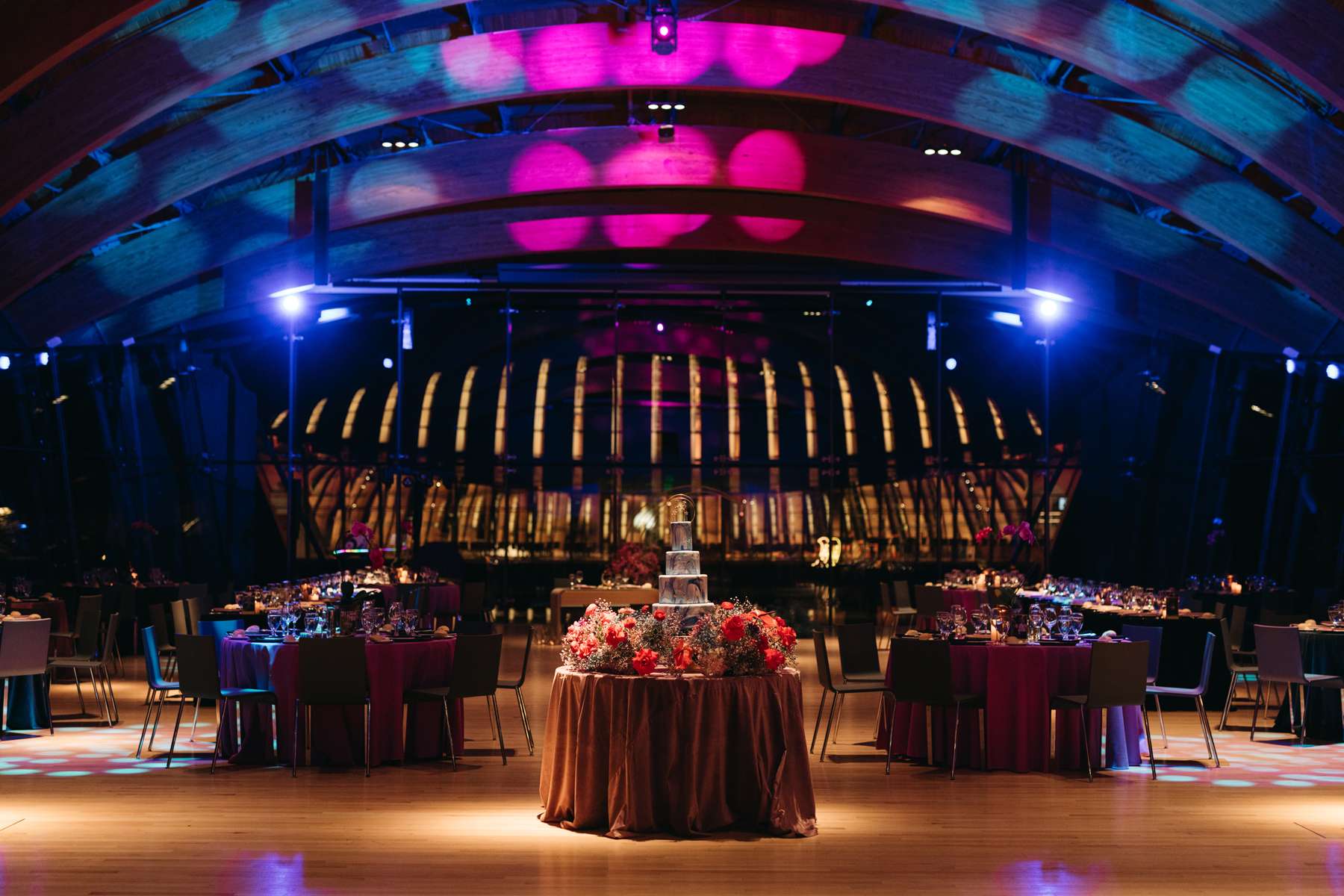 "Our one piece of advice would be to hire the planner. A great wedding planner will have experience and connections that more than pay for themselves during the planning process. They will help curate a team of professionals that help your day go smoothly. They will help you stay on budget; they will hype you up and talk you down from a brewing meltdown if needed. Also, hire the photographer that you vibe with. Not just aesthetically, but as a human being. They will help draw out the authentic you and those will be the photos you love the most!"