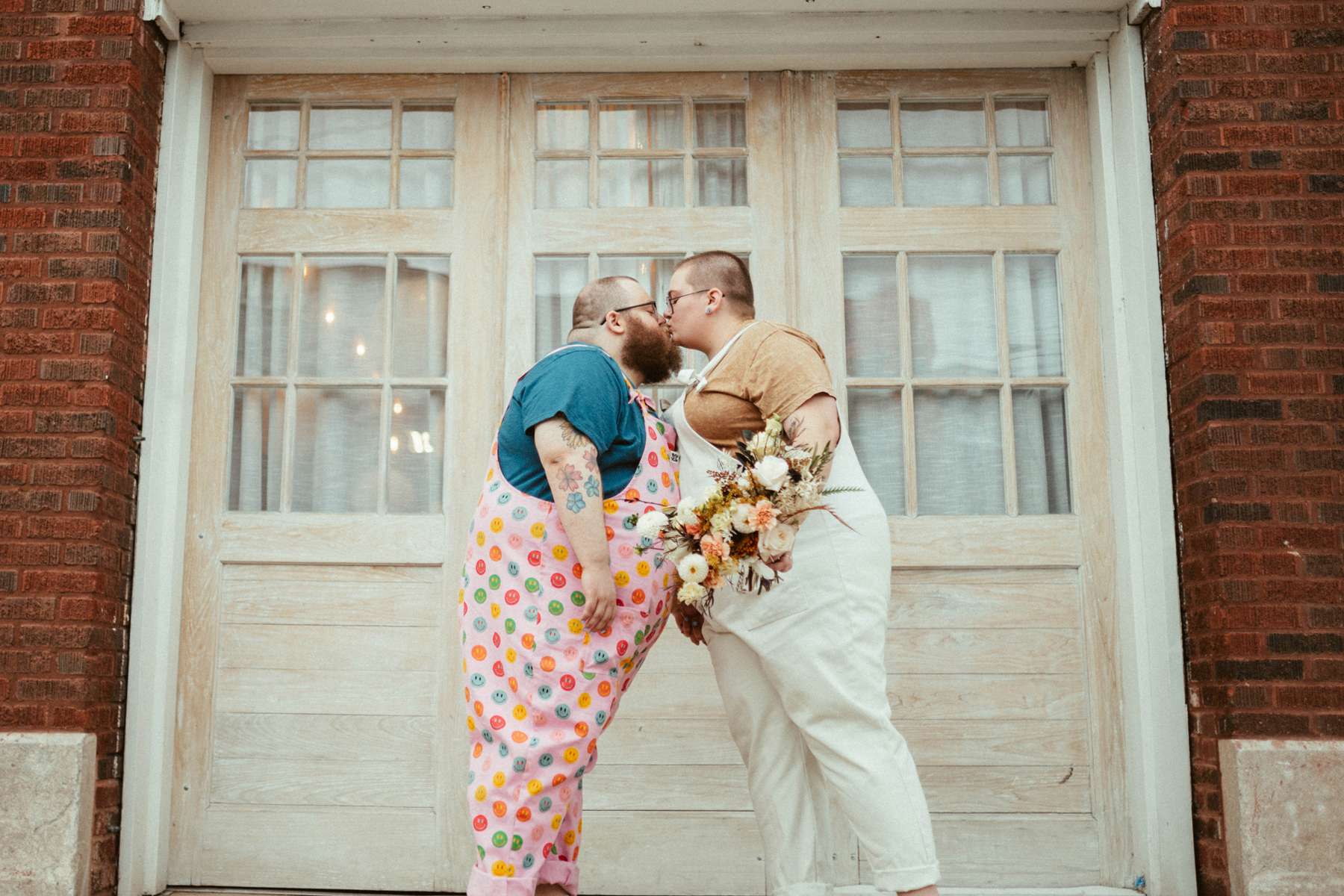 Wilow and Zane might just be the cutest couple we've ever had the pleasure of publishing. Just look at them! Their matching Lucy and Yak dungarees, the urban greenhouse location, the laid back vibe to the day – all these things made for a truly beautiful, truly one-of-a-kind and truly 'them' wedding.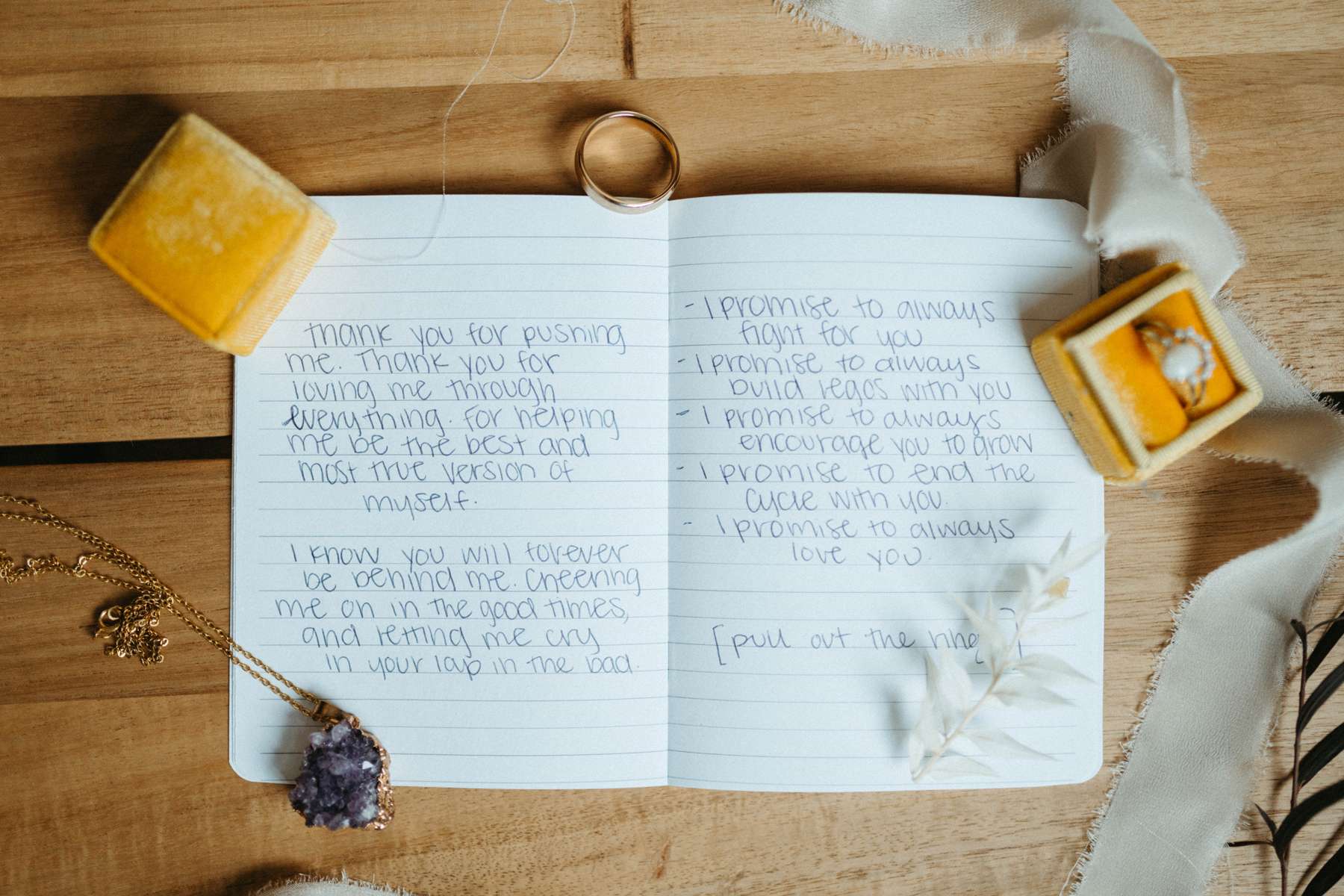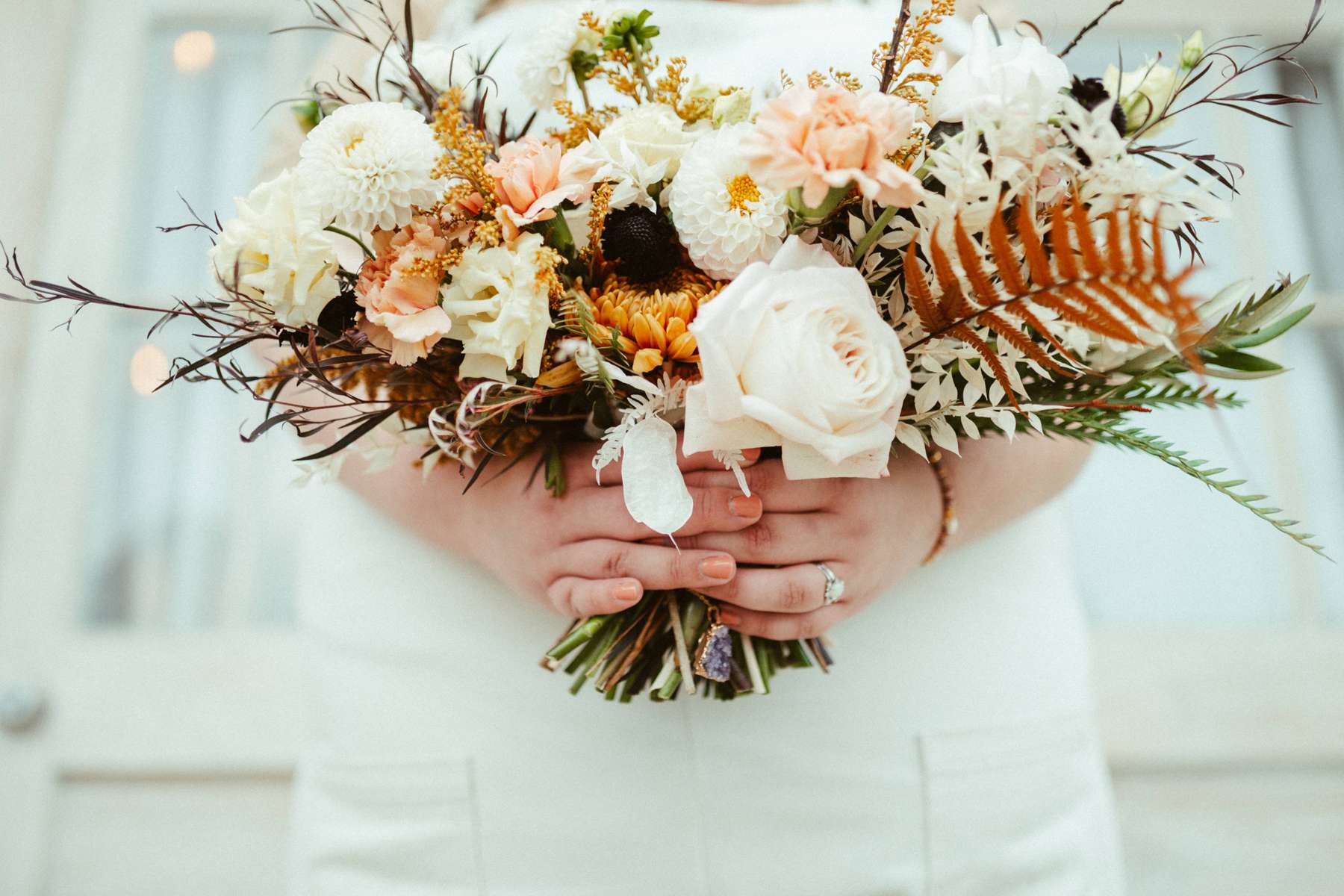 "We wanted a small intimate wedding that was a true reflection of ourselves", Willow told us. "Nothing big or extravagant. Just a celebration of our love with our closest friends and family. There was no set inspiration for our wedding. We just wanted it to be a fun relaxed evening."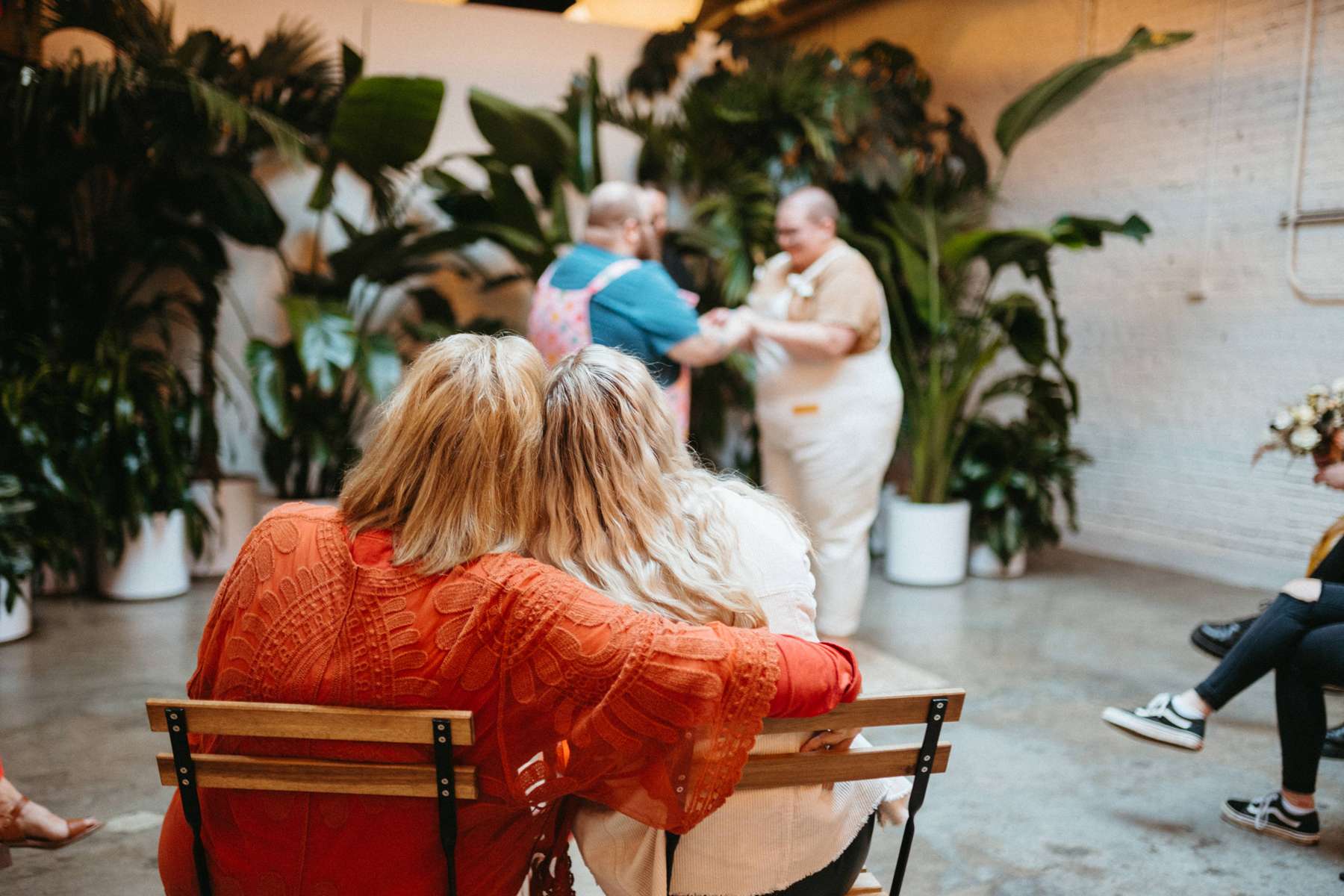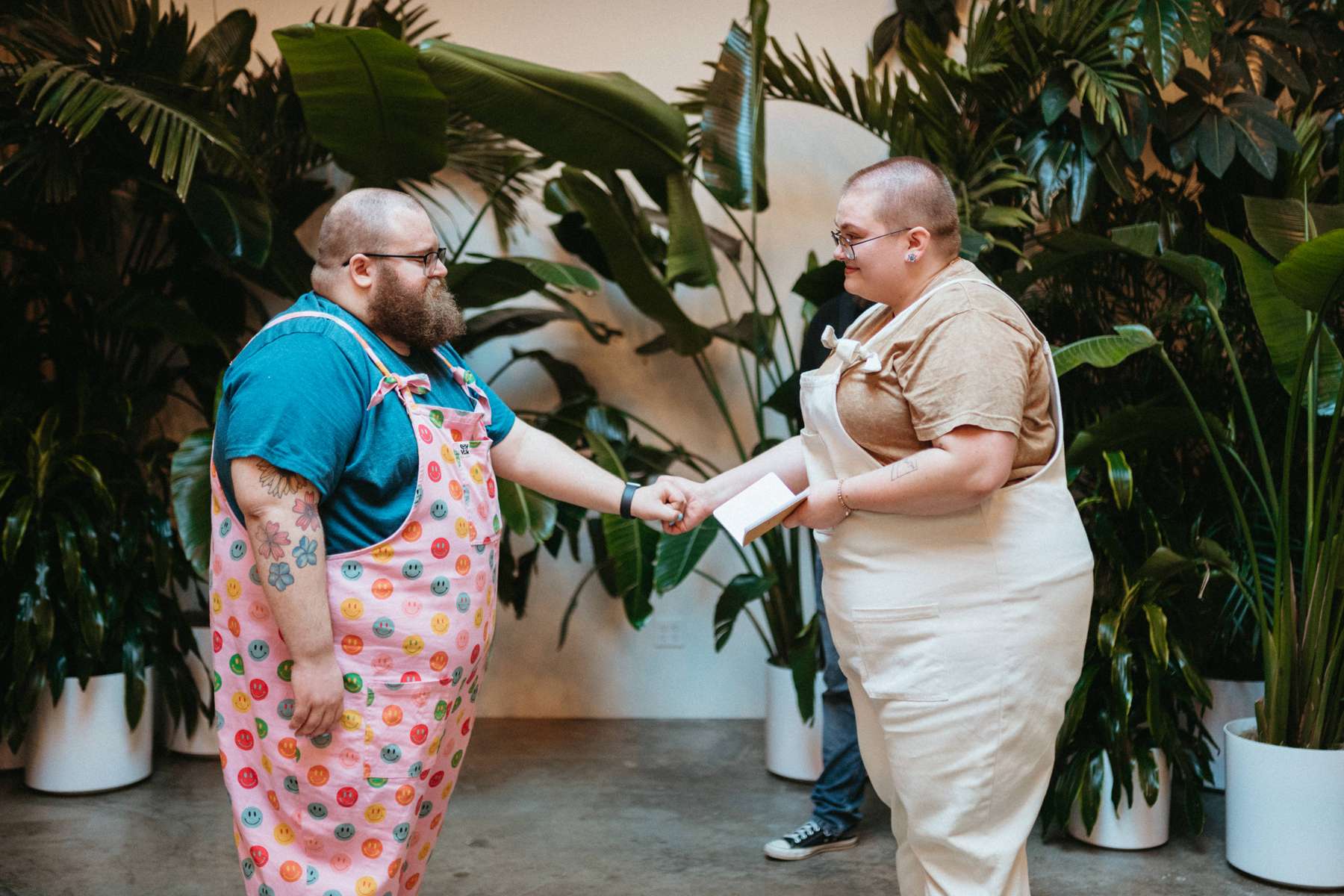 They also had a really small guest list, just six people. Zane had his mother, younger sister and work supervisor, while Willow had their Starbucks manager and two close friends. This intimate guest list created an atmosphere of love and connection, where everyone present shared a deep bond with the couple.
The ceremony was officiated by Rawb Brothers and they started by playing Rock, Paper, Scissors to see who would say their vows first. "It has become one of our favourite memories", Willow said. "We then had dinner and just spent time with our friends. Everyone shared stories about watching our love and relationship form and Zane's mum gave a beautiful speech that made everyone cry."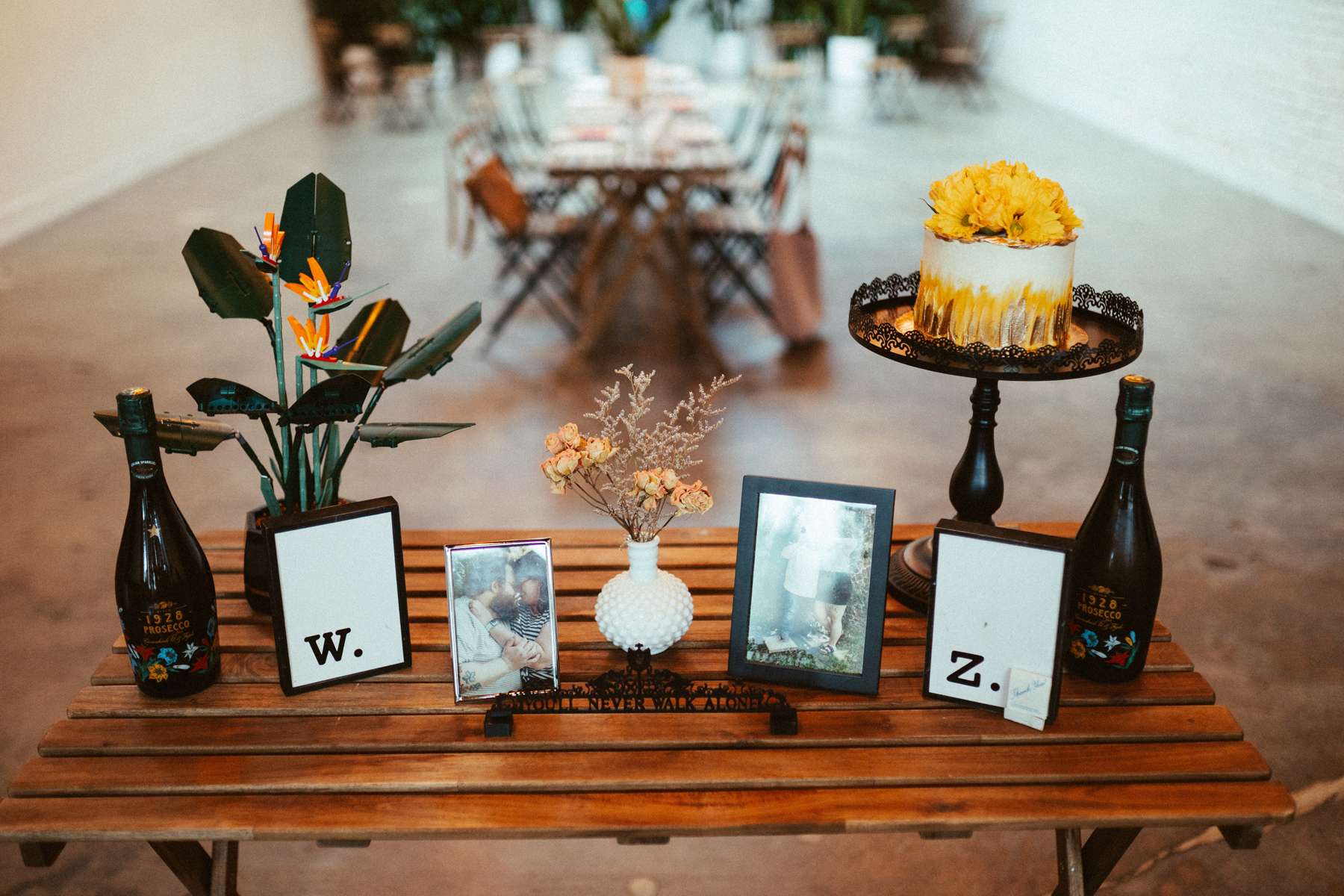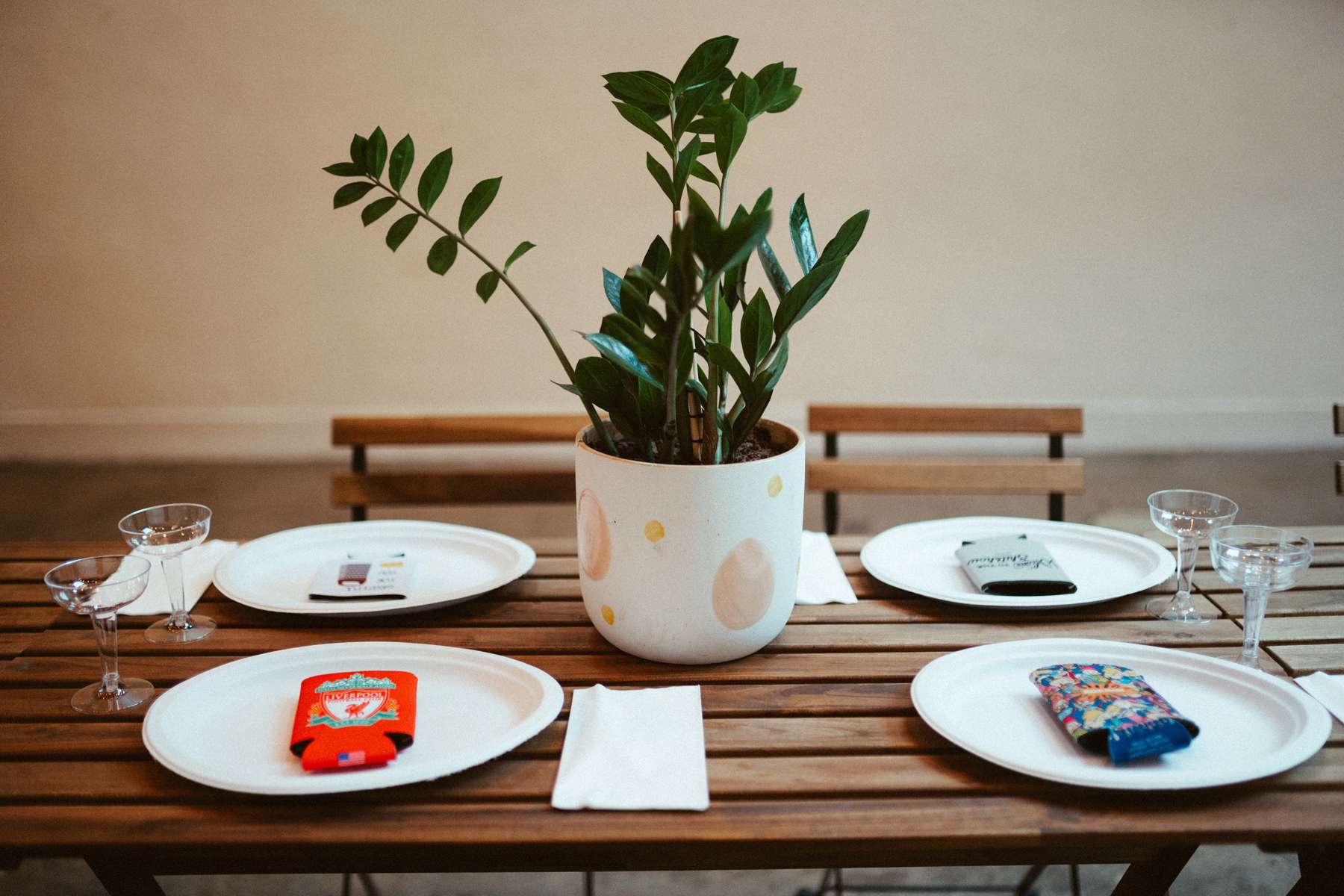 Instead of stressing about lots of extra decor, the couple simply added a few personal touches to the space. They brought meaningful objects from their home including Zane's collection of koozies, a ZZ plant, photos from their proposal, Lego and the matchbook they picked up off the table of their first date.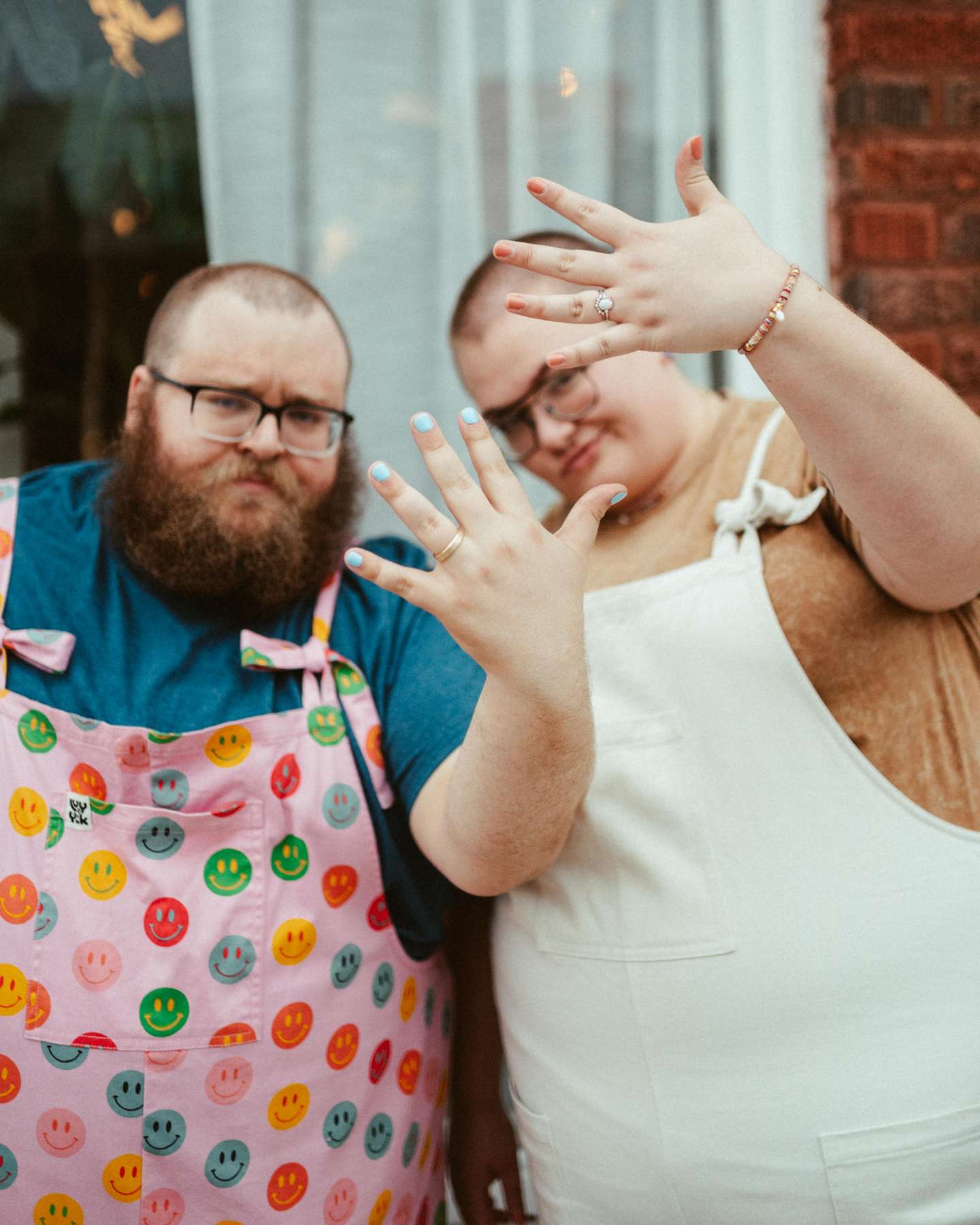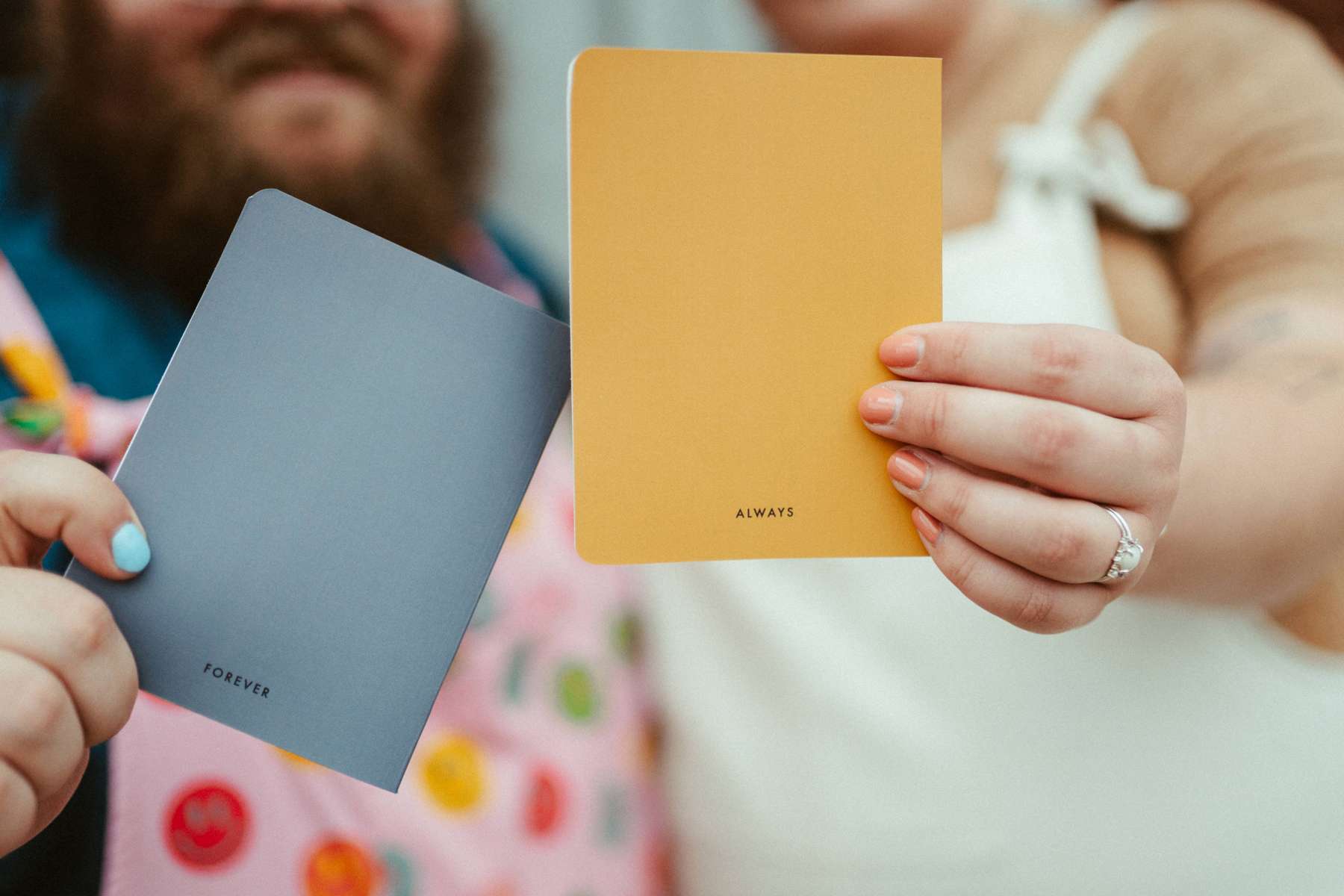 They said choosing their outfits was one of the most enjoyable parts of the wedding planning process with both Willow and Zane choosing dungarees from Lucy and Yak, And while they were mindful of their budget, their biggest cost was their photographer. "As a photography major, I was really picky about who we wanted to shoot the wedding" Willow explained. "I knew Emily from college and I knew they were the person we could trust behind a camera to capture the most important day of our lives."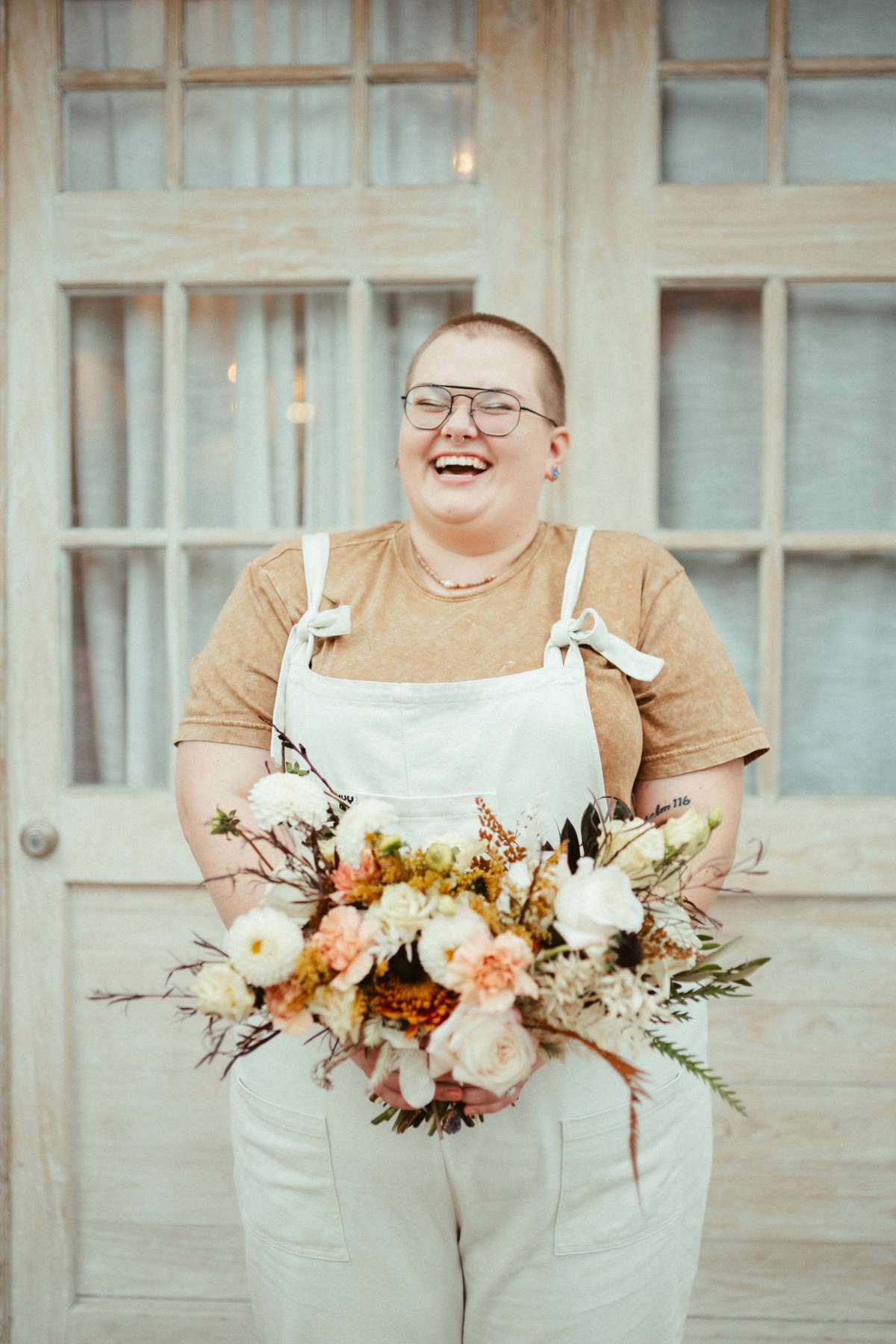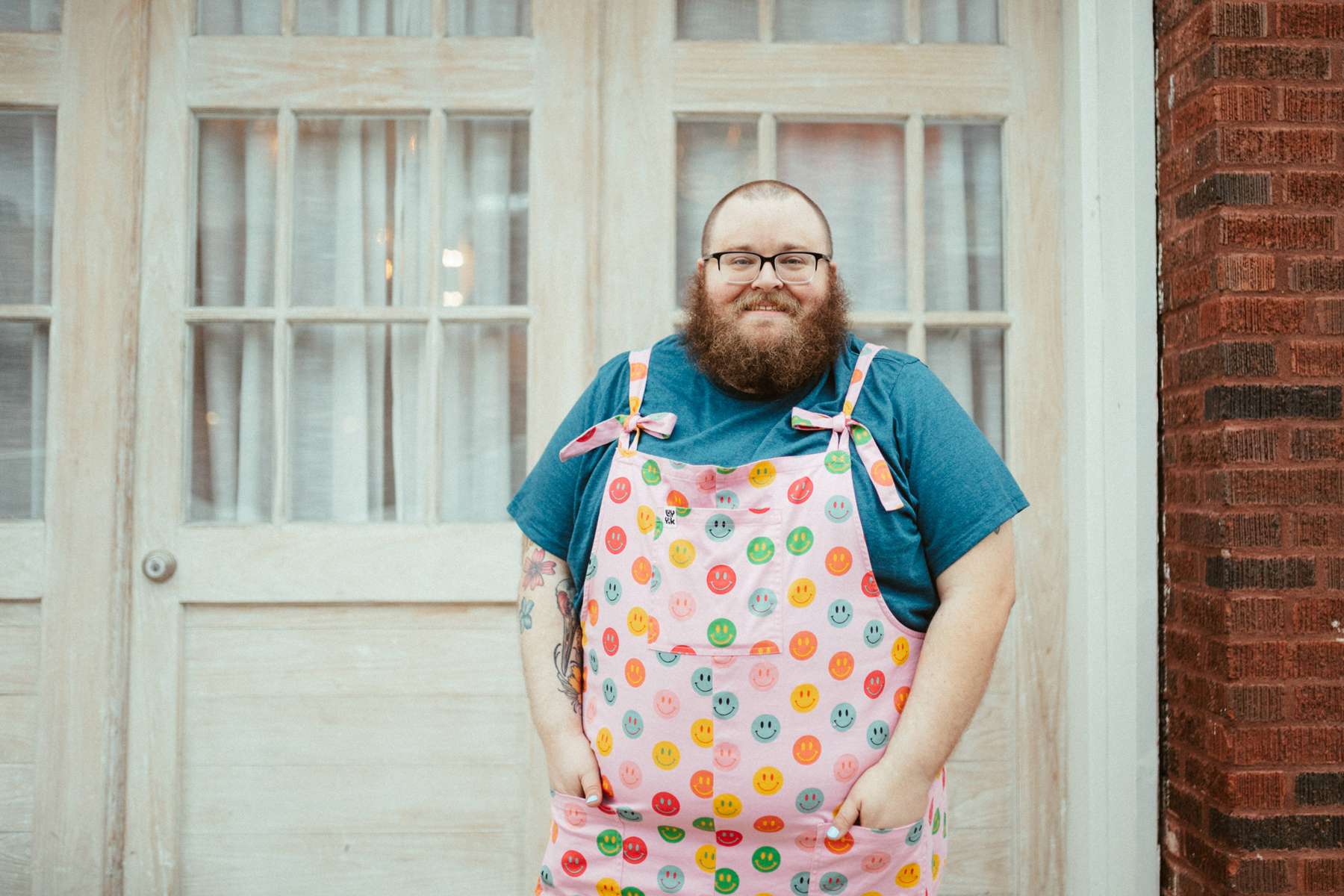 The couple's advice for future engaged couples is to prioritise their own desires and dreams for the big day. Willow wisely noted, "Your wedding day is YOURS, no one else's. People are going to give their opinions on what they think you should do, but what matters most is what you want to do."