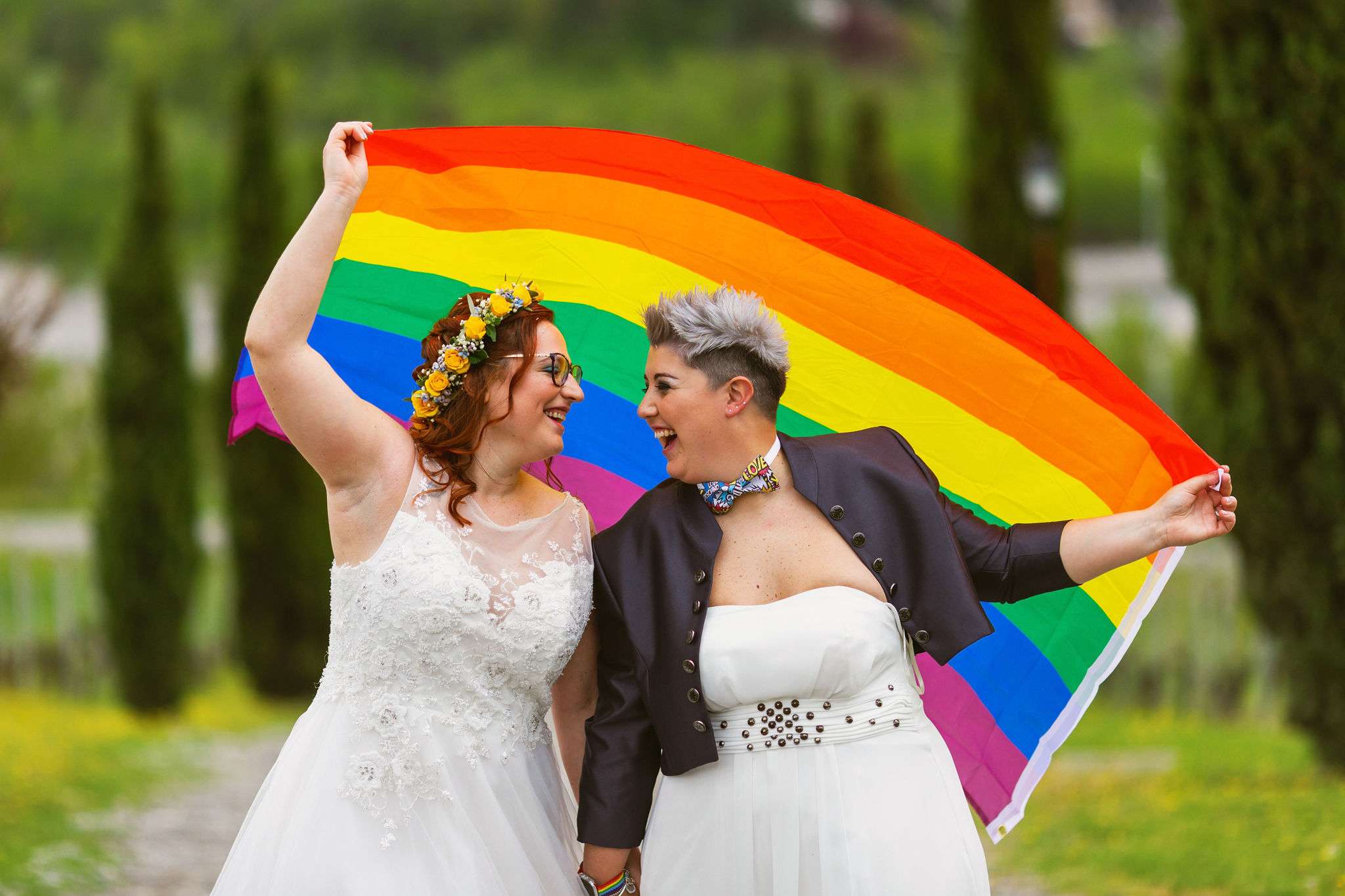 The Italian wedding of Alessia and Laura was an event full of passionate emotions, vibrant colours and unique charm. The theme chosen by the brides was "rainbow", which was a reflection of the couple's love and story. They wanted to be an inspiration to other couples like them and show them that being united with a soulmate is something that everyone should strive for.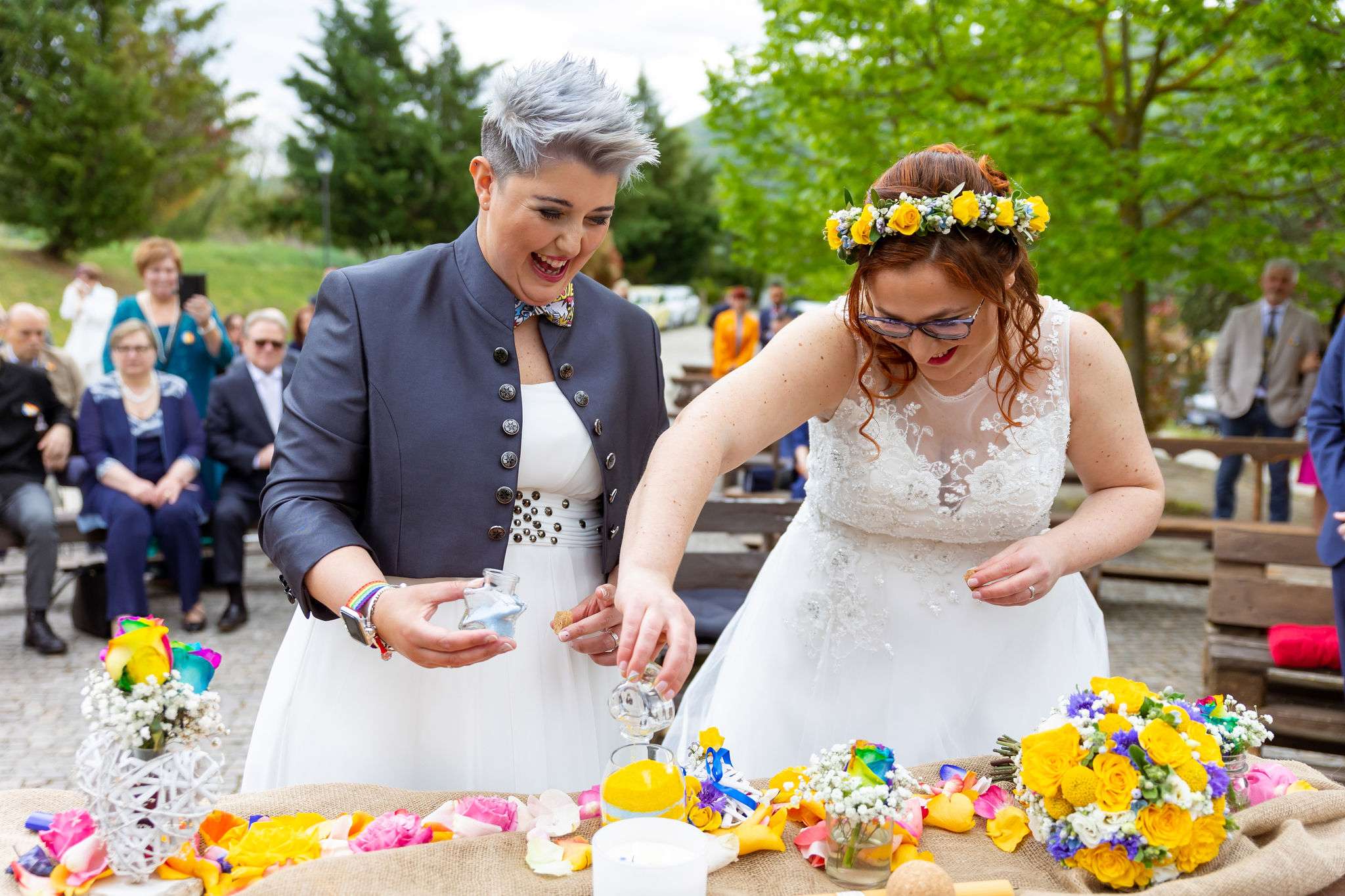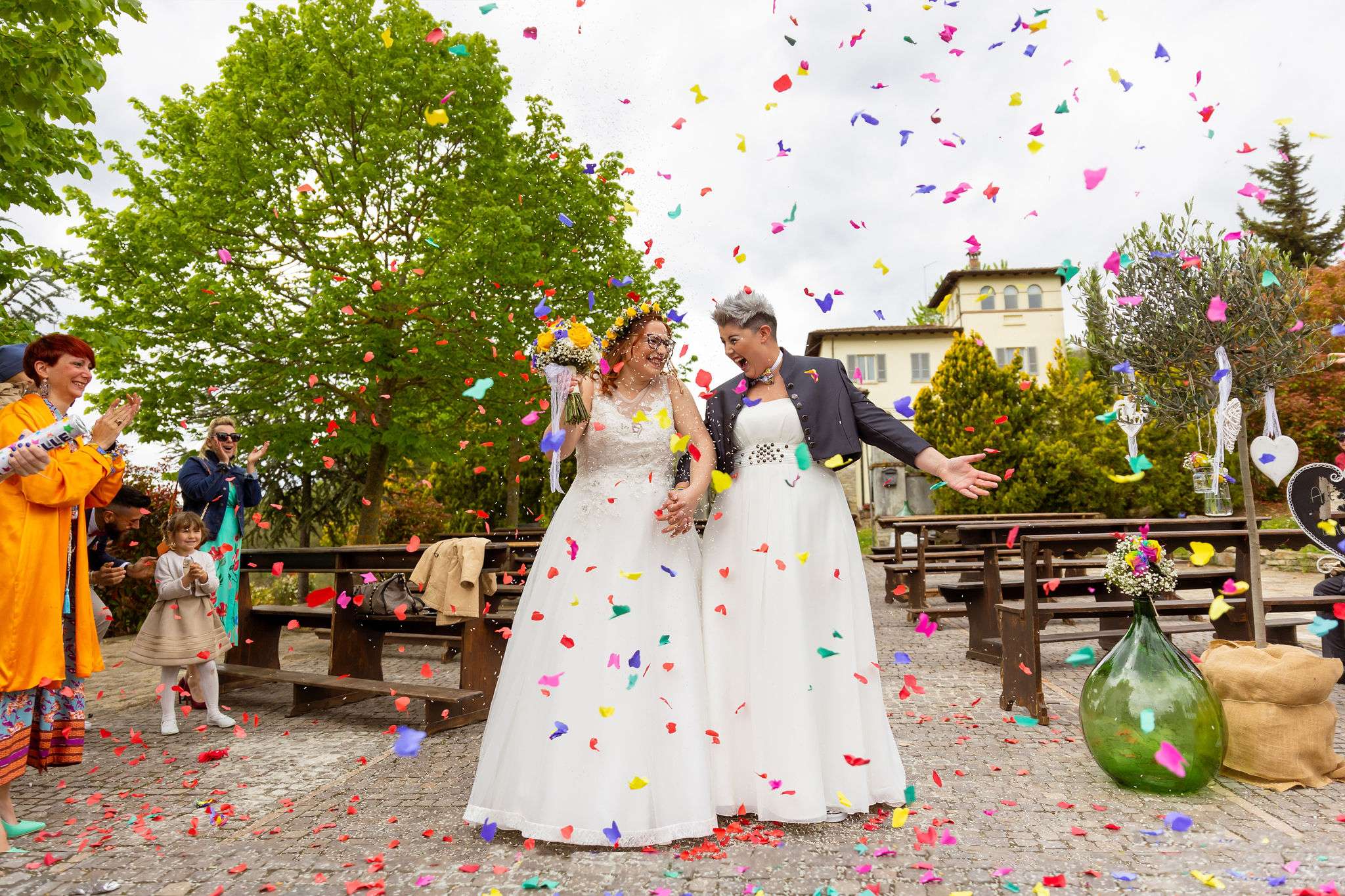 For Alessia and Laura, the ceremony was a very special part of the day. They chose to speak their vows from the heart in the moment, rather than prepare them in advance, which brought tears to their own eyes and those of all their guests. To add to the special atmosphere, they lit candles and held a sand ceremony.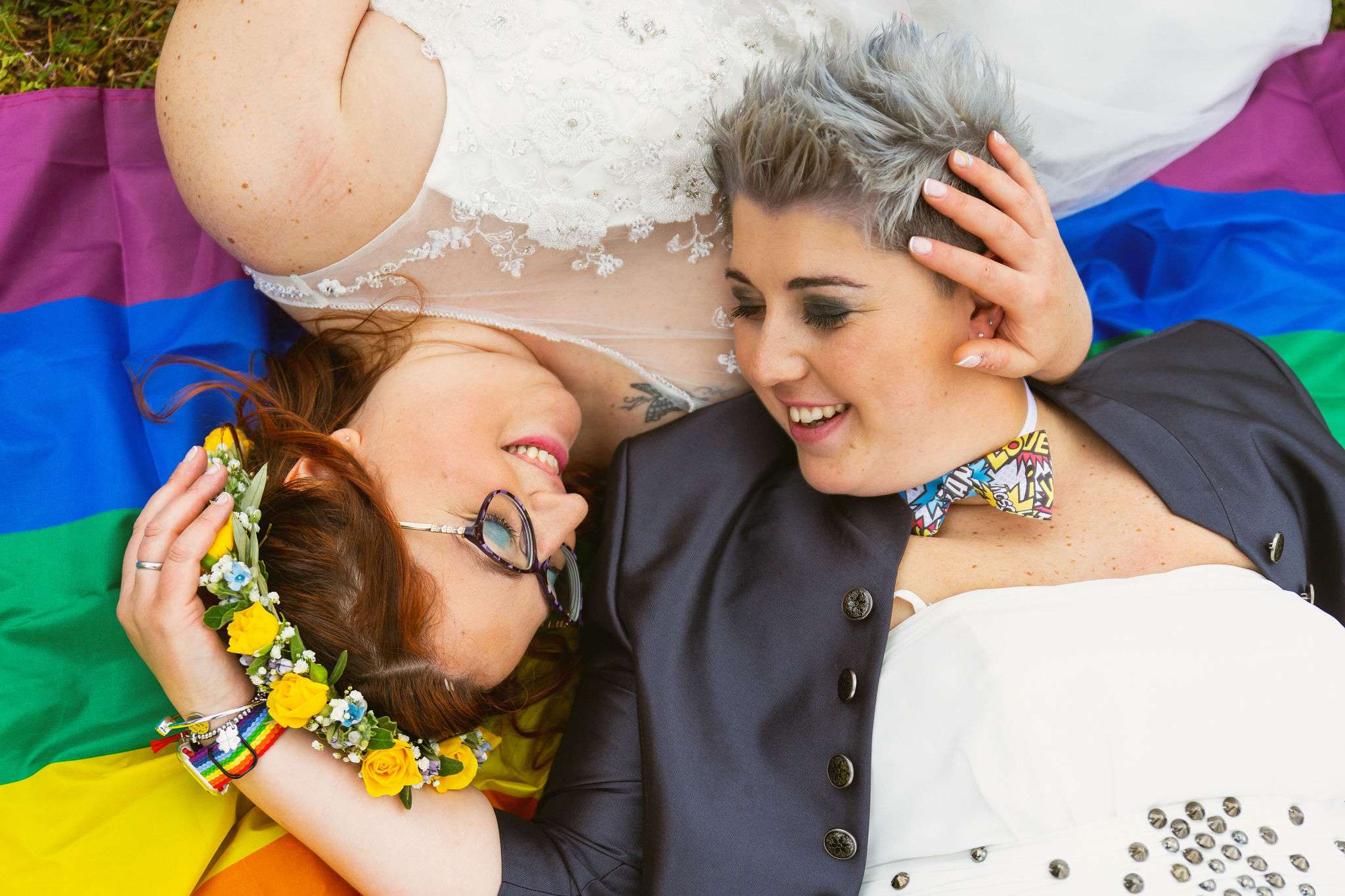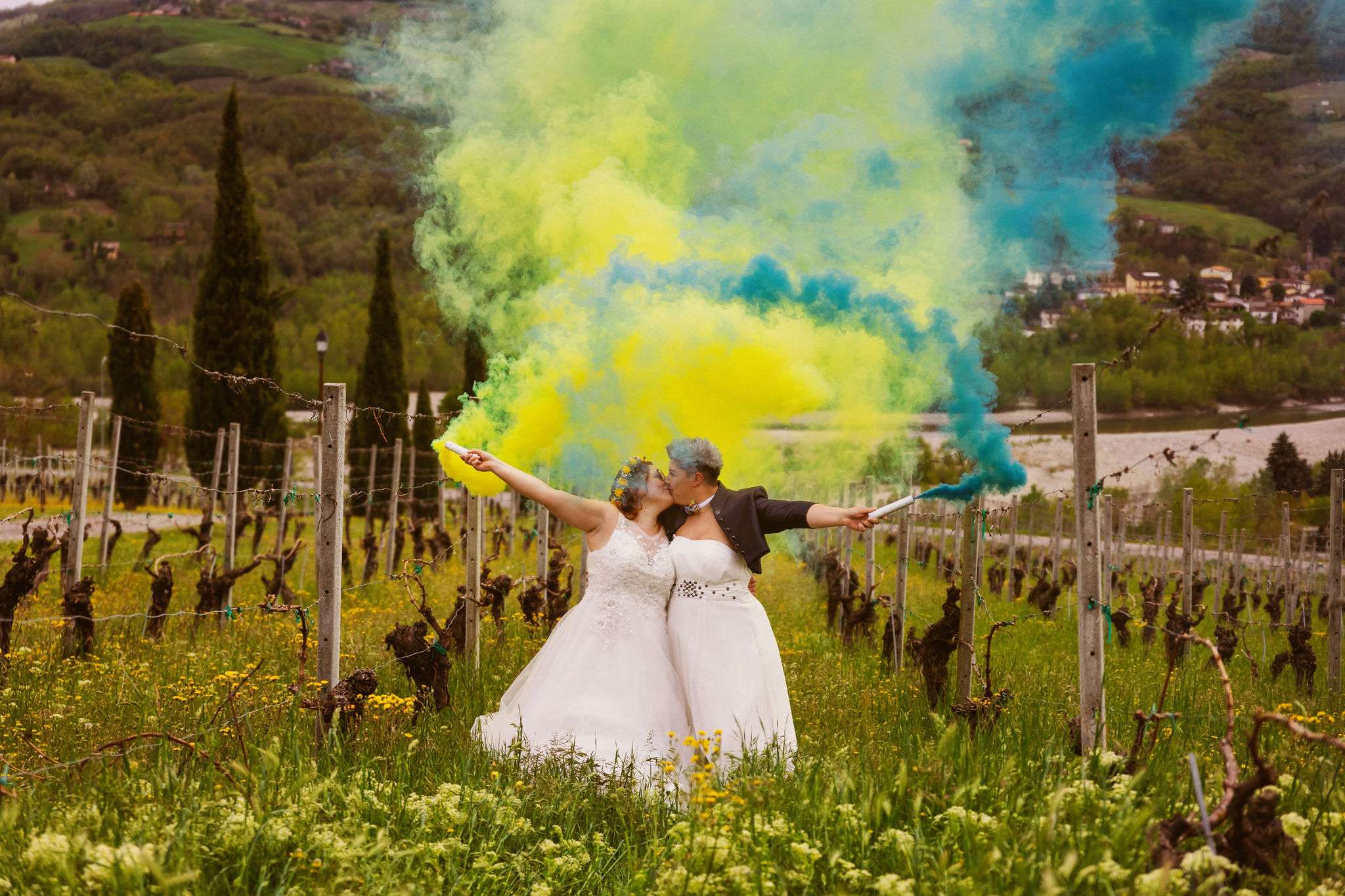 The wedding was also unique in that the couple chose to do most of the decorations and organisation themselves, with the help of their friends and the flower designer. They took ideas from other weddings they had attended and invented the rest. This DIY approach added a personal touch to the event and gave the guests a sense of the couple's story.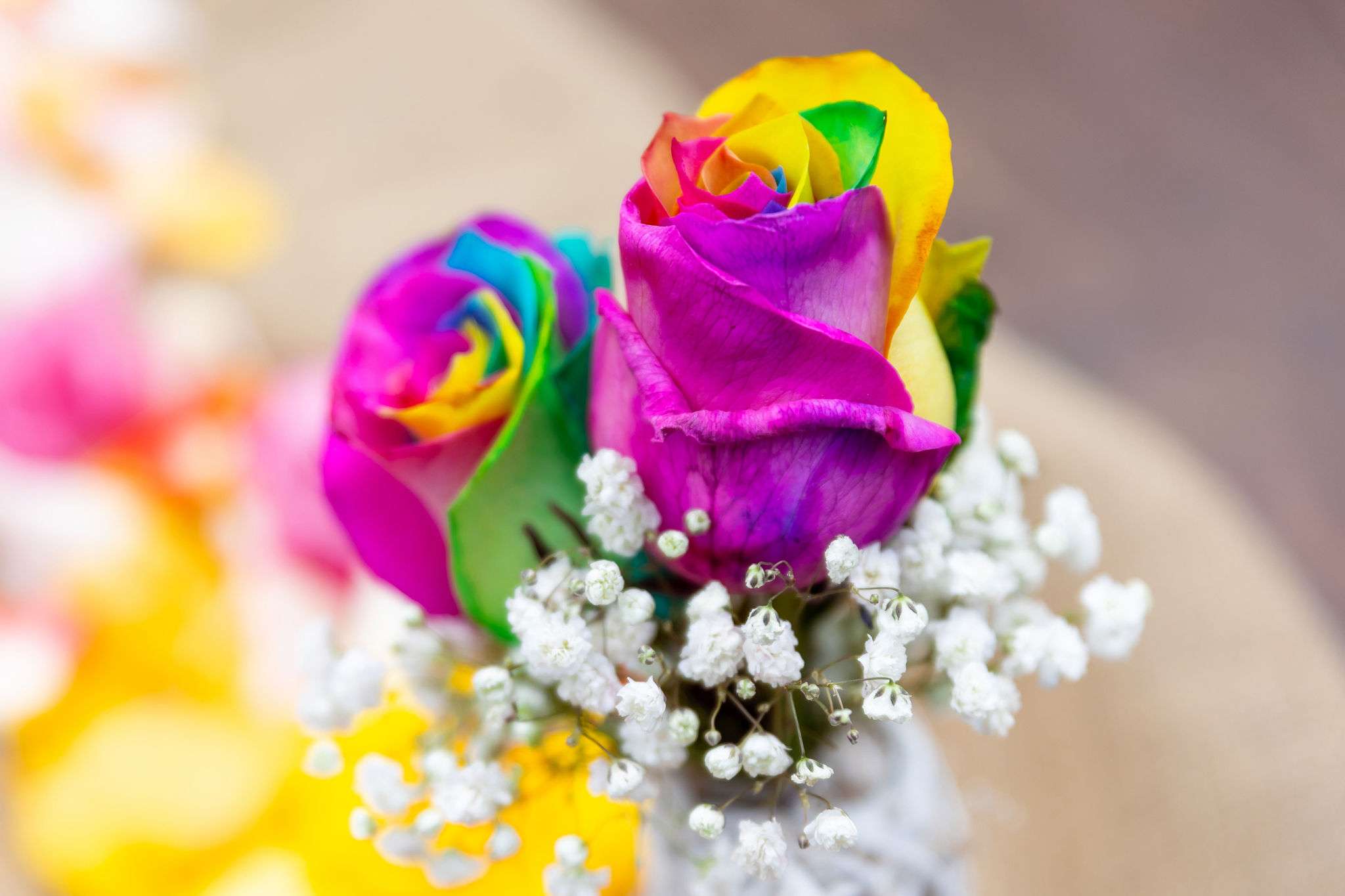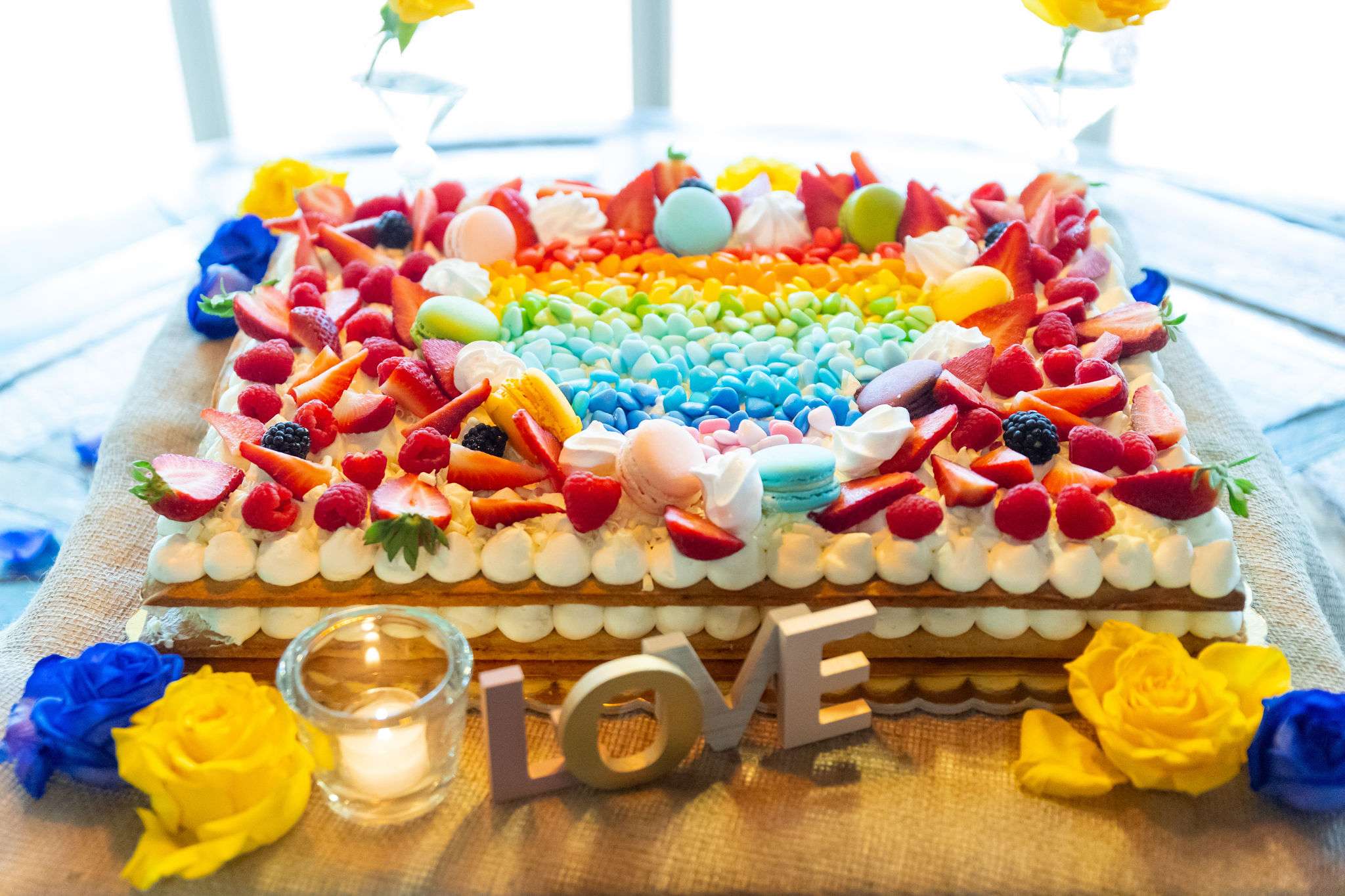 The brides wanted to think outside the traditional box for their outfits with Alessia wearing a men's black jacket over her white dress and a bow tie with a cartoon theme! "We both tried to guess each other's dress colour and design for weeks!" laughed Laura.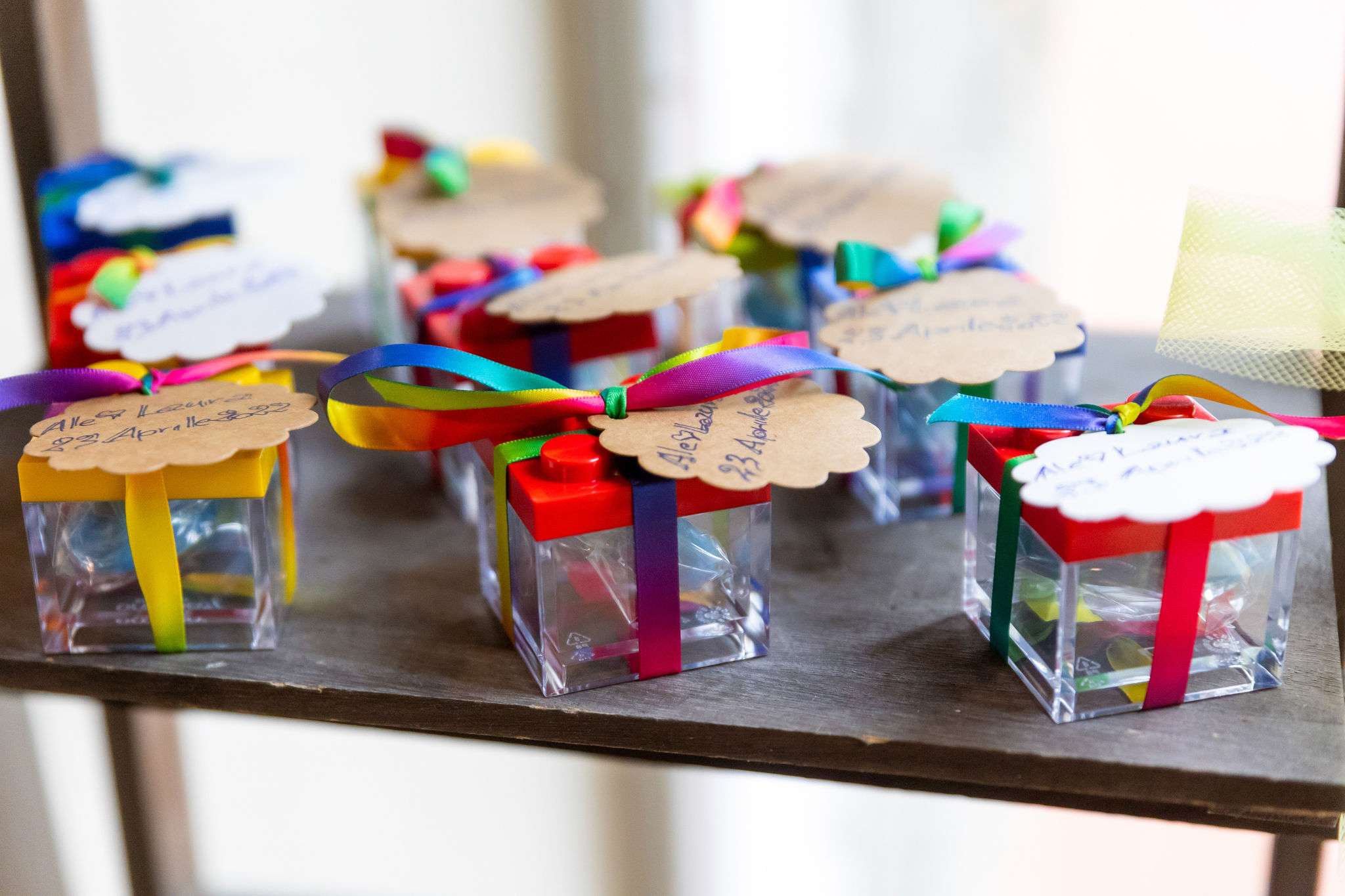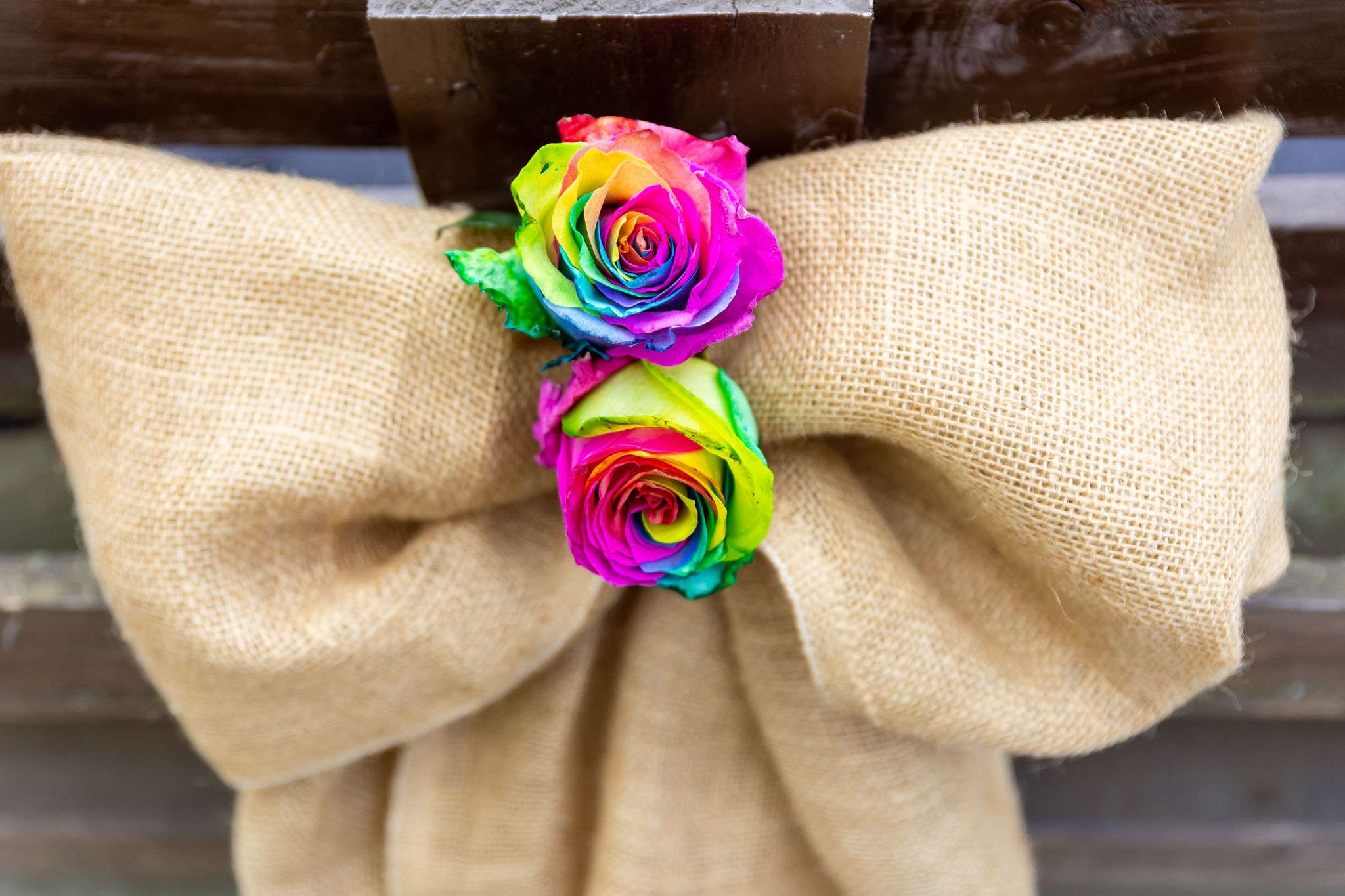 When asked if they had any final thoughts Alessia and Laura had this to say: "Do what makes the magic for you, do whatever you believe and want to do because you're about to live a unique day that will not be repeated. We found that homemade things add something extra to the wedding. Even if the result looks a bit less 'professional'.