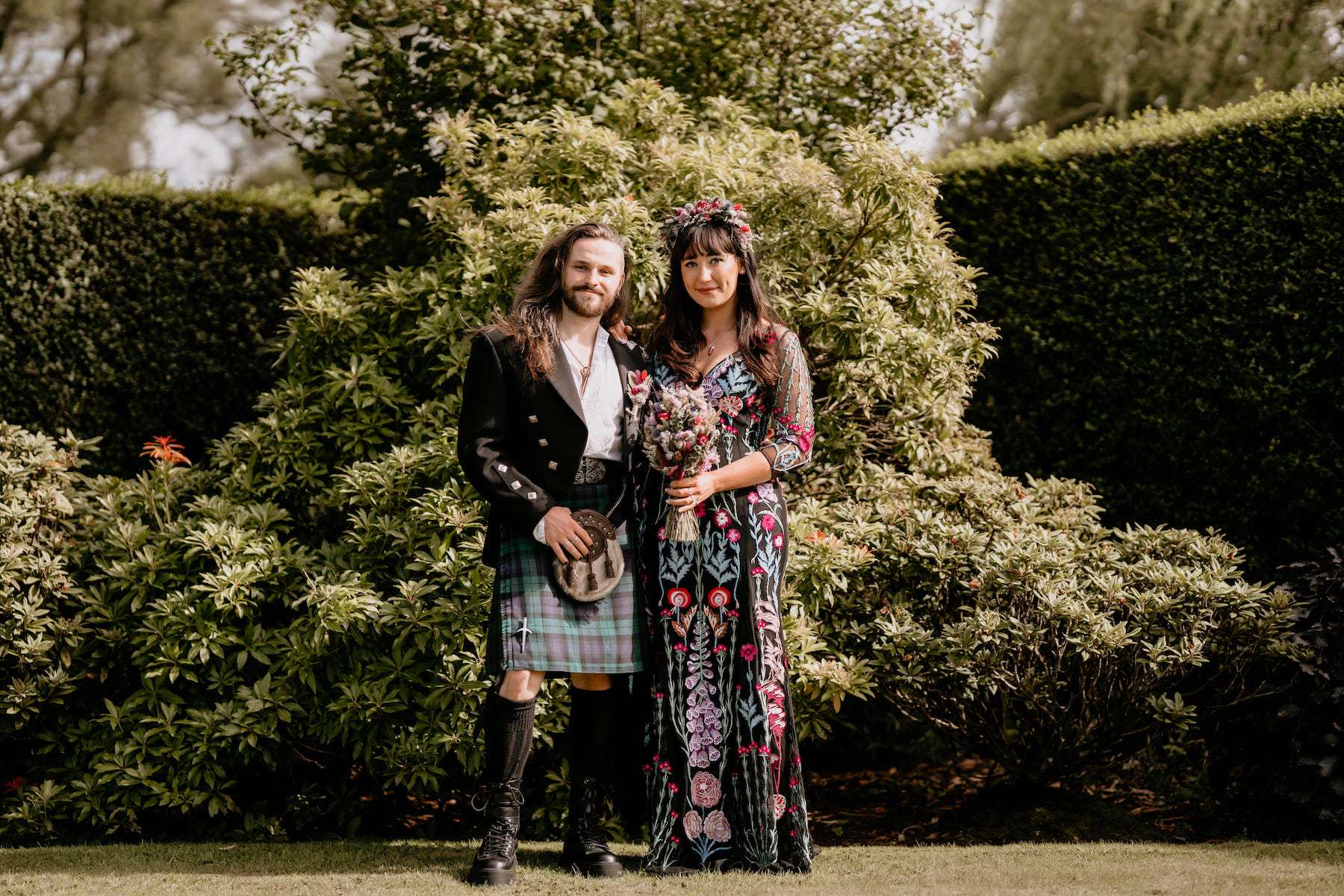 Literally 'tying the knot' with tartan ribbons to represent their heritage, Sophie and Jamie also mixed two whiskies (chosen specially for each of their personalities) to represent them coming together. Their day was a colourful mix, with audience participation, a wedding arch carved by Jamie's dad and a playlist of cheesy pop songs mixed with classic rock. They knew they wanted a rustic feel to the day, and that a barn venue surrounded by nature would be ideal.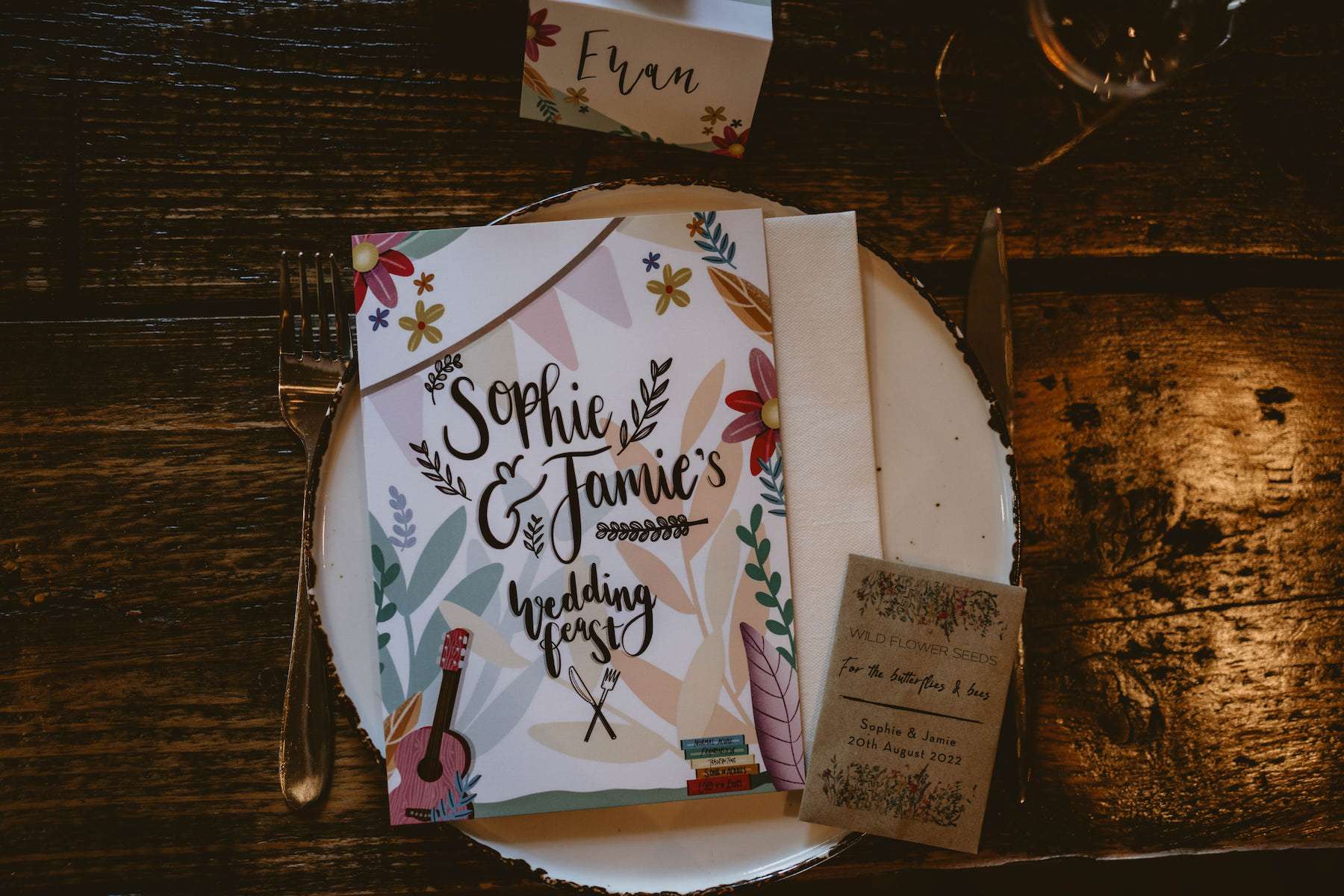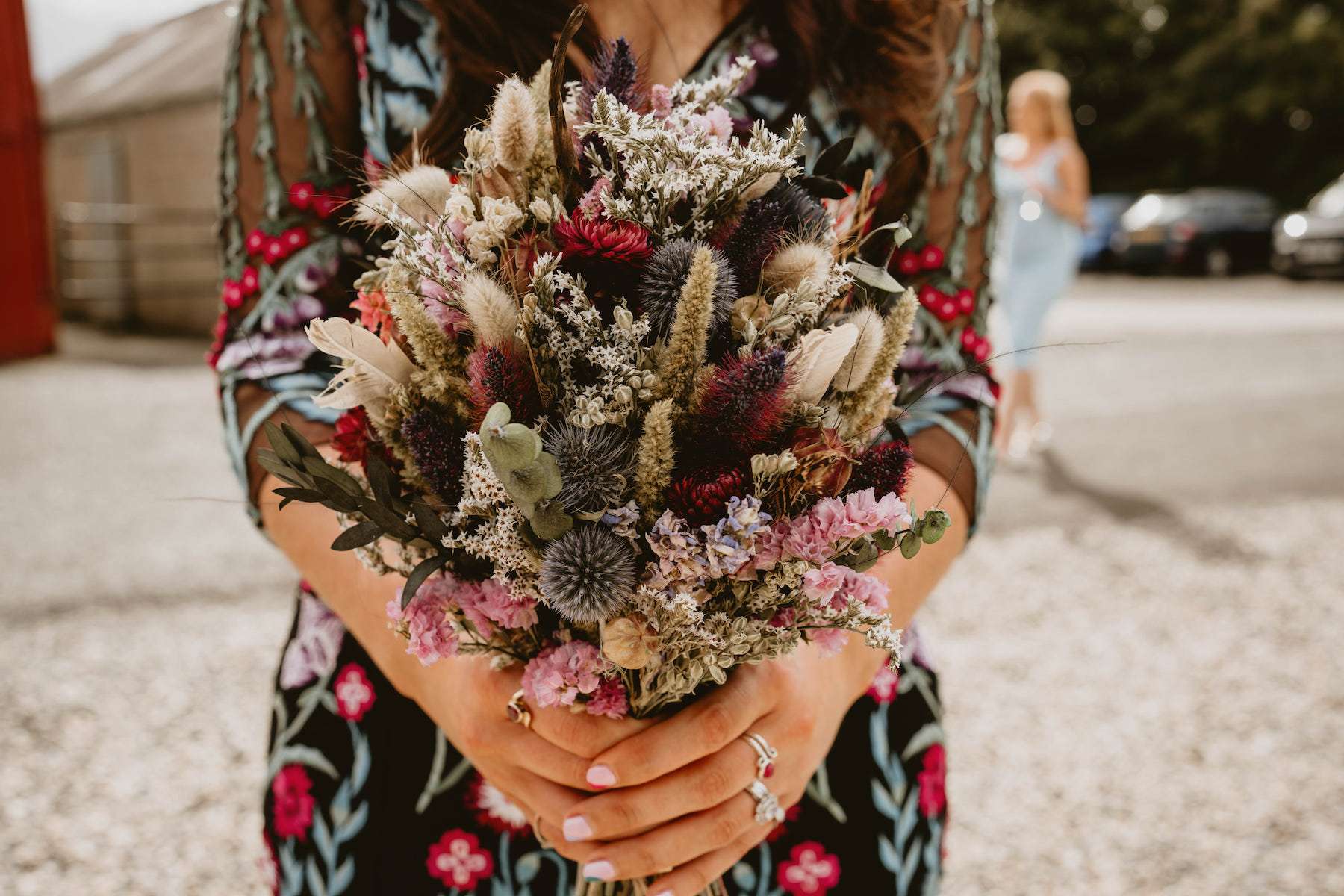 Choosing the venue was the couple's favourite part of the planning process, as that's when they could really start to imagine what their day was going to look like. They used dried flowers over fresh and a lot of the décor and styling was inspired by the couple's own house. They used similar colours, rugs, bunting and candles.
They DIY-ed a lot of elements of their day, decorating the venue themselves and making a seating chart from a huge map of Scotland.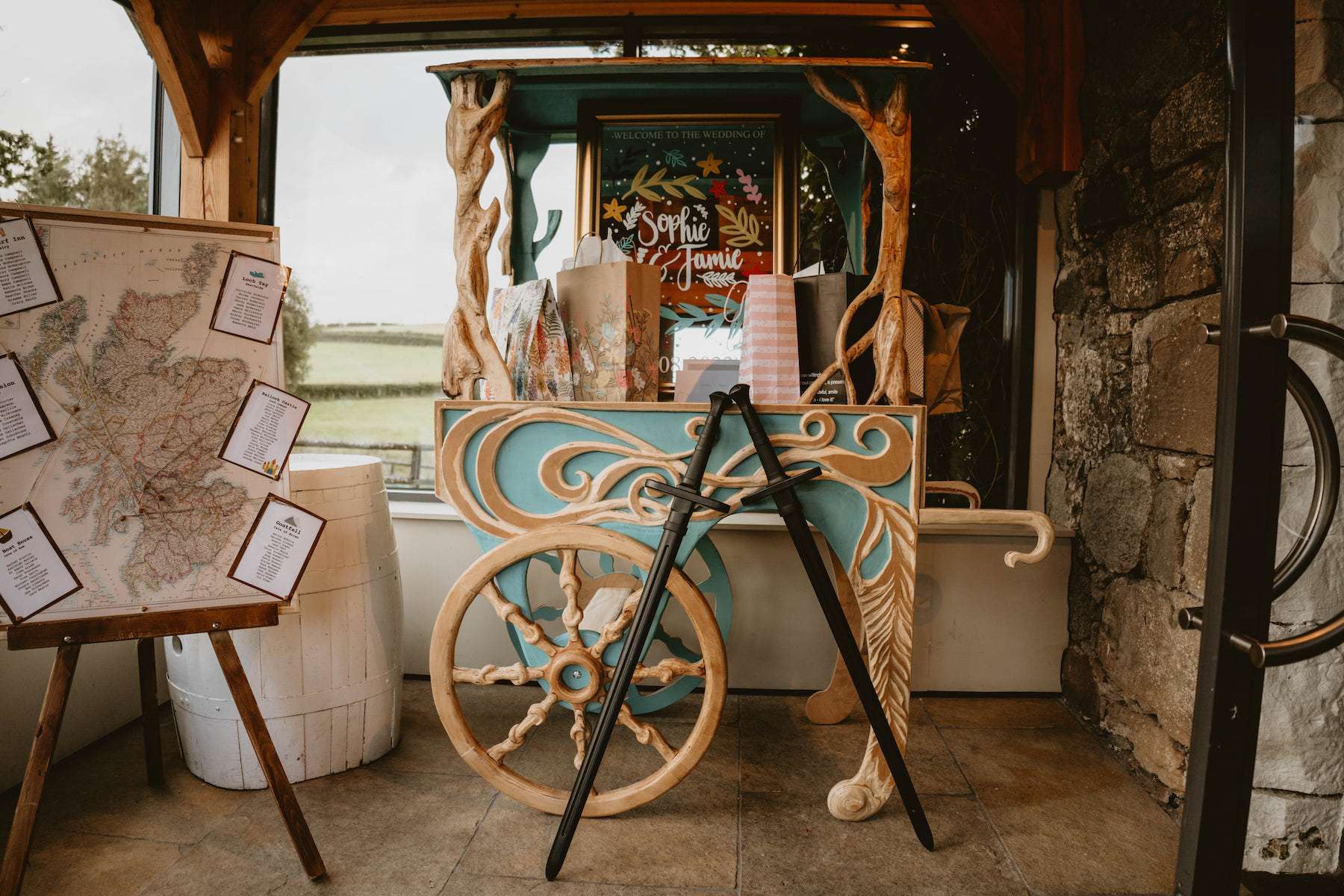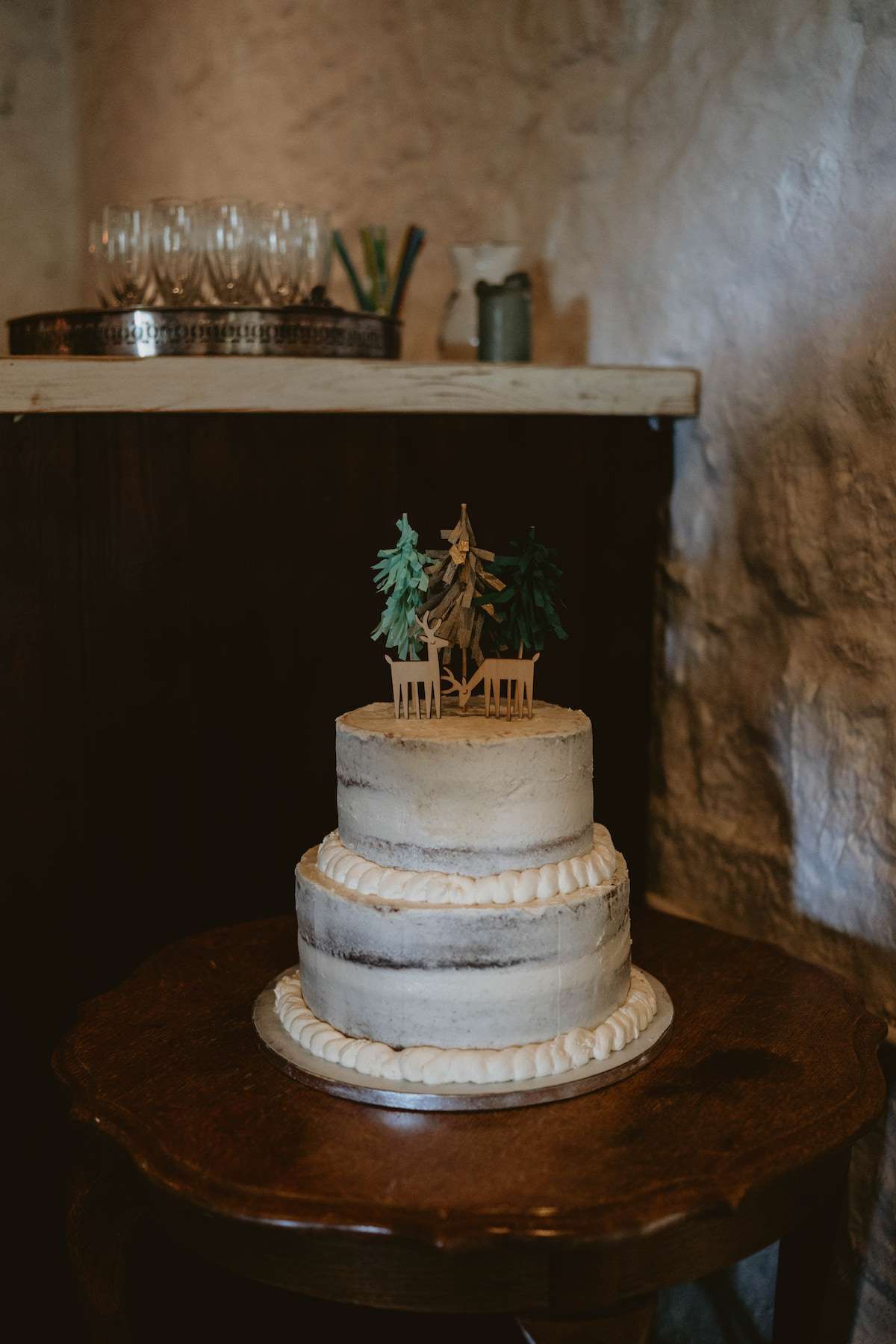 Sophie chose a black dress covered with colourful flowers from Temperley and Jamie chose Clan Campbell tartan, but mixed in his own style with boots, shirt and accessories.
Their ceremony began with the bride walking down the aisle to Concerning Hobbits since they are both huge Lord of the Rings fans. "At the altar, we had a beautiful arch carved by Jamie's dad, Sanny, who is an amazing sculptor (he also made our wedding cart)", Sophie explained. "We wanted our ceremony to have those sweet moments where our celebrant, Barbara, took everyone back to the beginning and told our story, but we also wanted a lot of playfulness and funny moments too which Barbara created perfectly."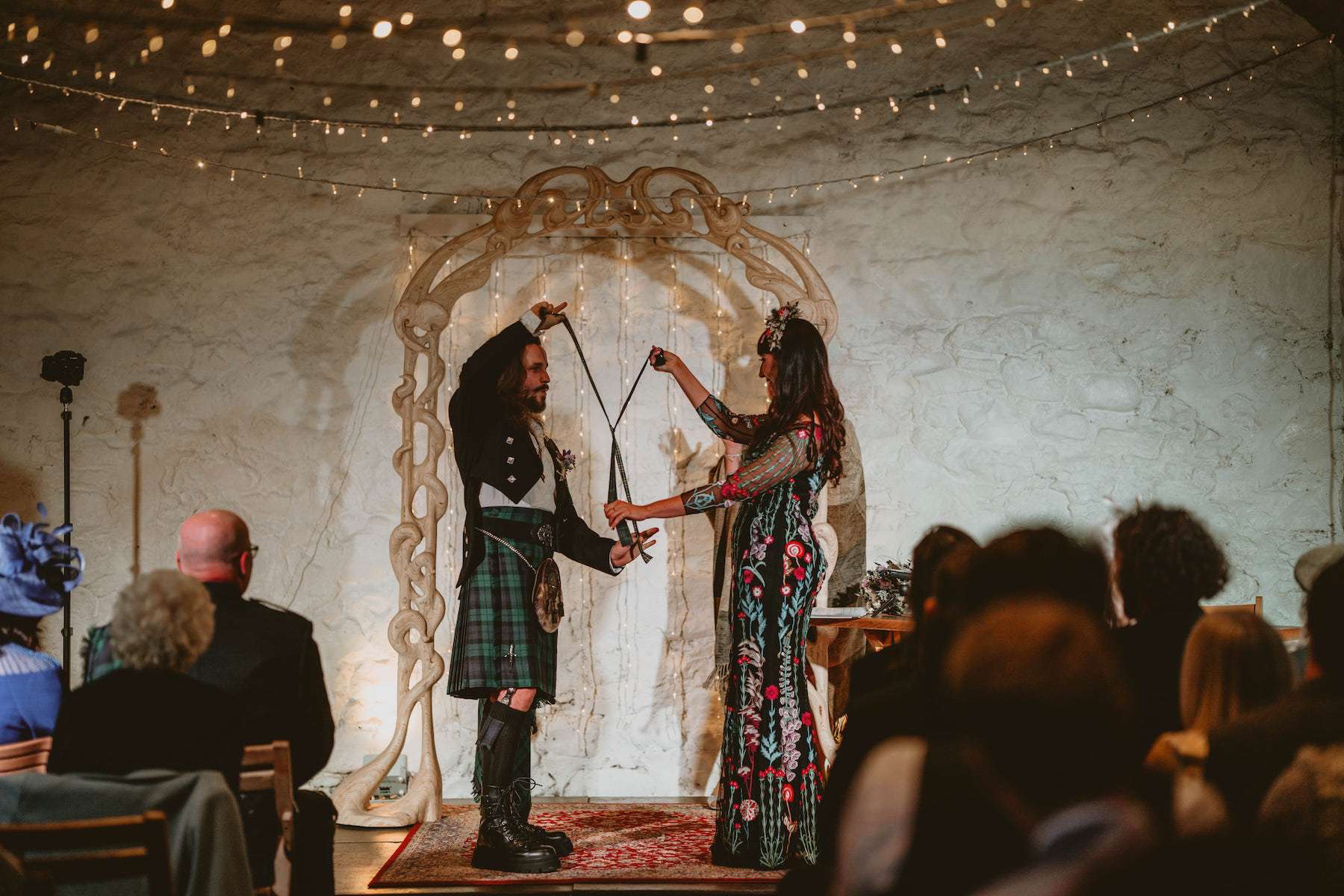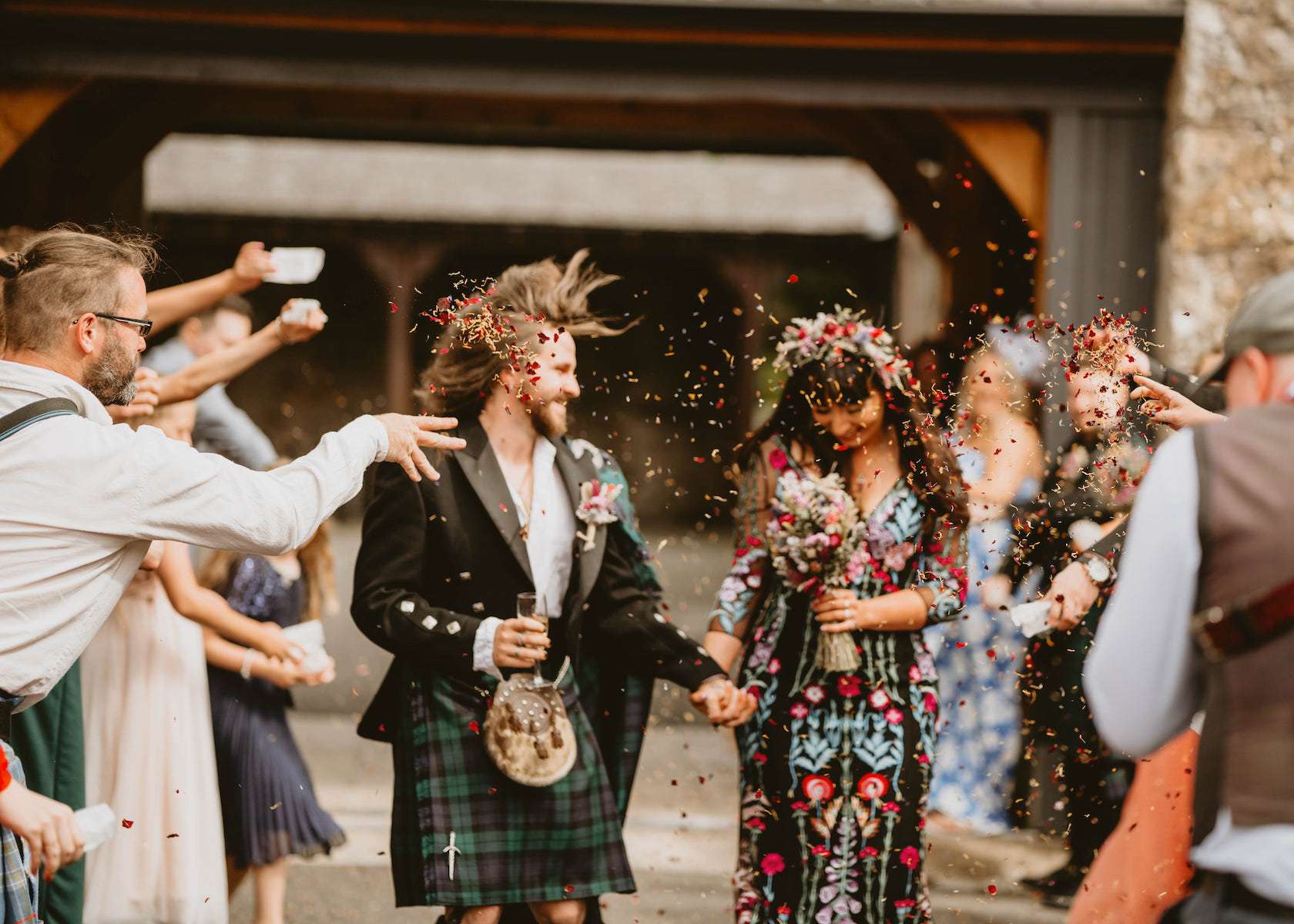 Ultimately, they wanted their day to feel like a big party without too many formalities, but told us they wished they'd known how much actually goes into planning a wedding! Sophie continued, "There weren't any challenges during the planning process necessarily (we were very fortunate to secure the venue and all the vendors we wanted) but I think we sometimes let the stress of wedding planning get on top of us and would worry over little things. I wish I could go back and tell myself not to worry and that everything would work out great – which it did!"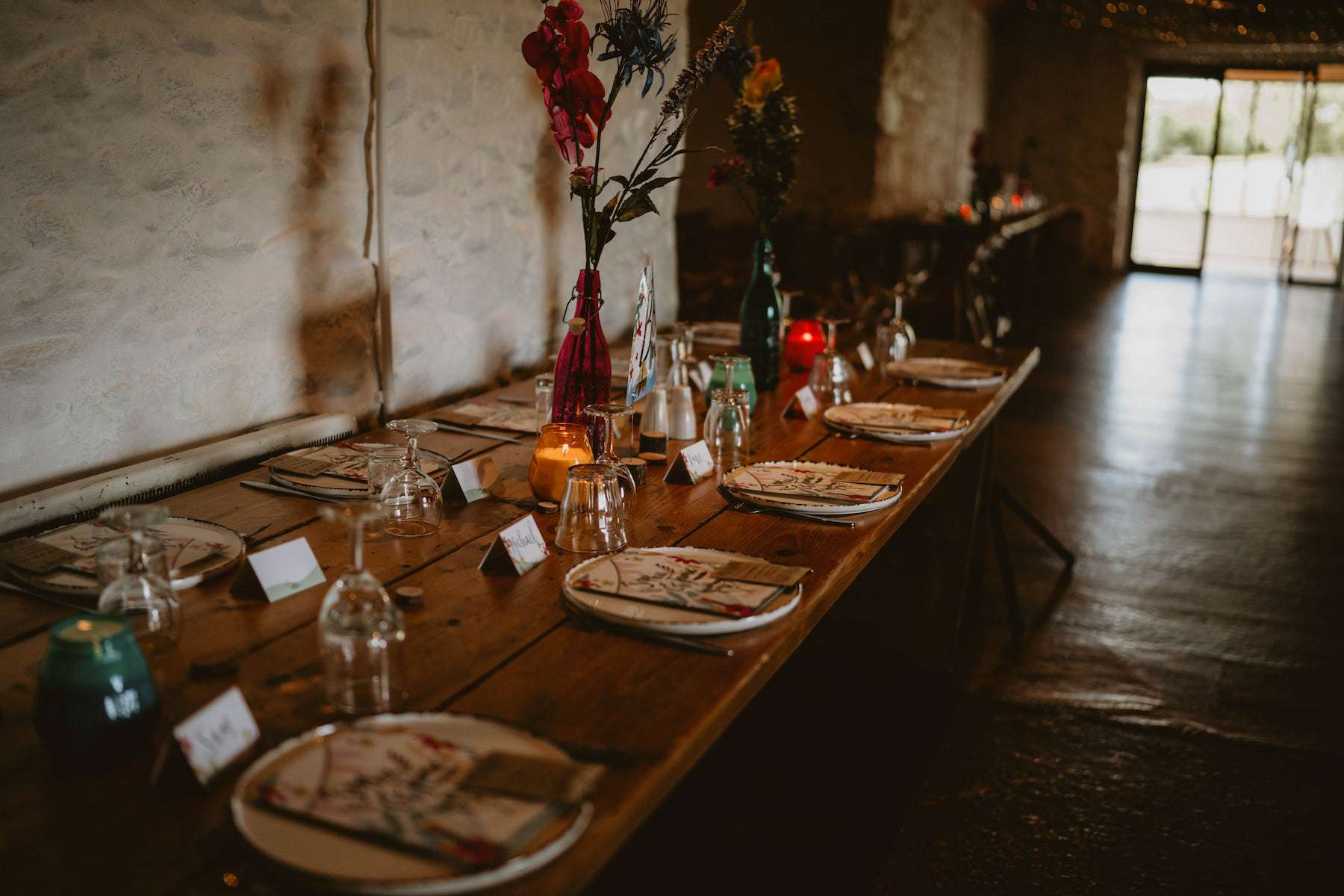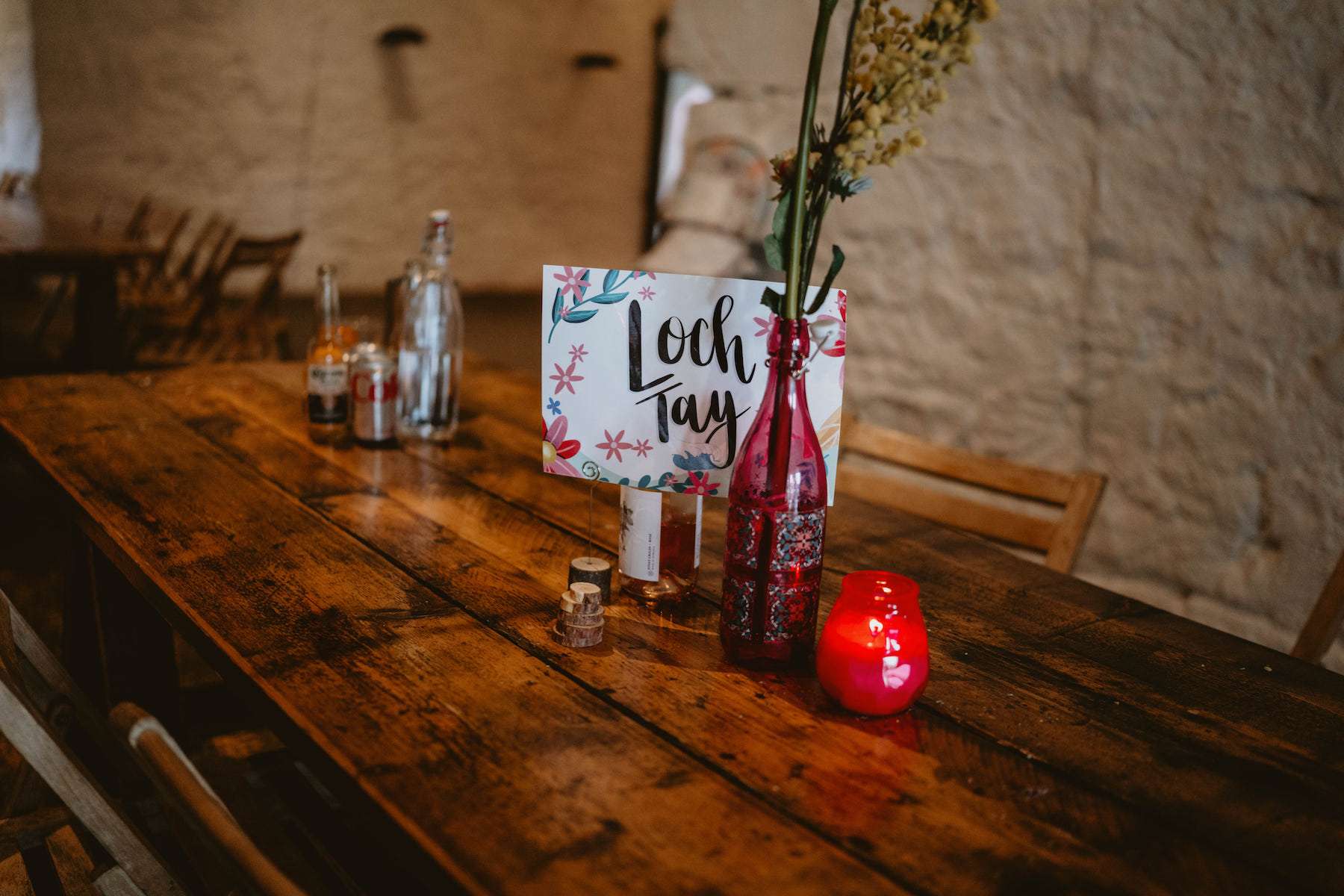 Offering advice to future engaged couples, Sophie shared a tip they had been told, "Have your family sit down on the opposite side from where you stand at the altar, that way they can see your face instead of the back of your head during the ceremony. Also try your hardest not to get swept up in the stress of the planning process (easier said than done, I know!) and be present so that you can enjoy every moment and take it all in."