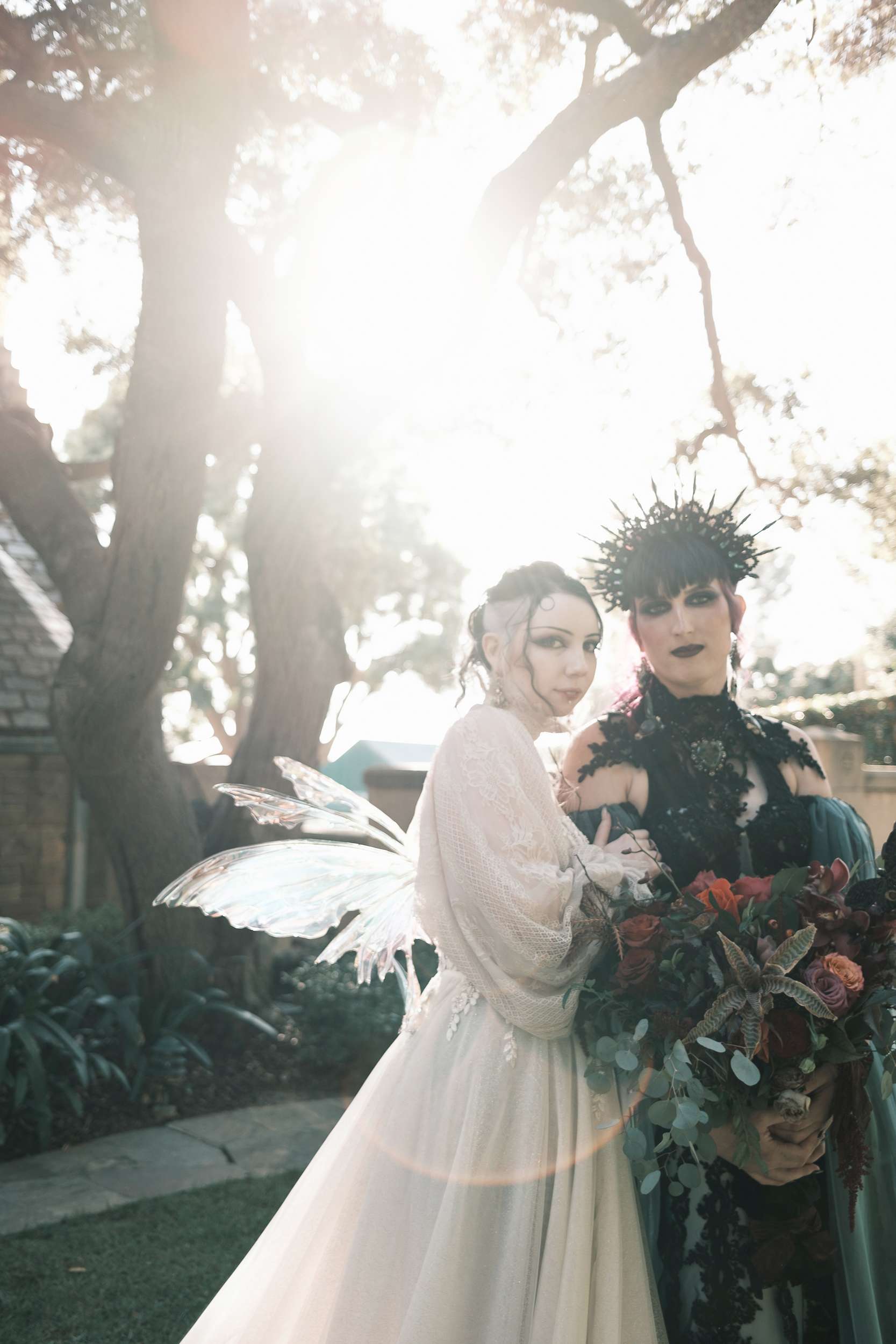 Cagney and Morgen were married at Forest Lawn cemetery chapel in Los Angeles – a chapel which normally does funerals but where Ronald Regan was also married. They wanted nothing traditional for their gothic-inspired day, instead focusing on their own personal style to plan a wedding which wouldn't be for everyone, but was so perfect for them. "Our theme was 'dark Victorian meets Dracula's bride fell into a Fae circle and ran away with the Queen of the Damned!'" they explained.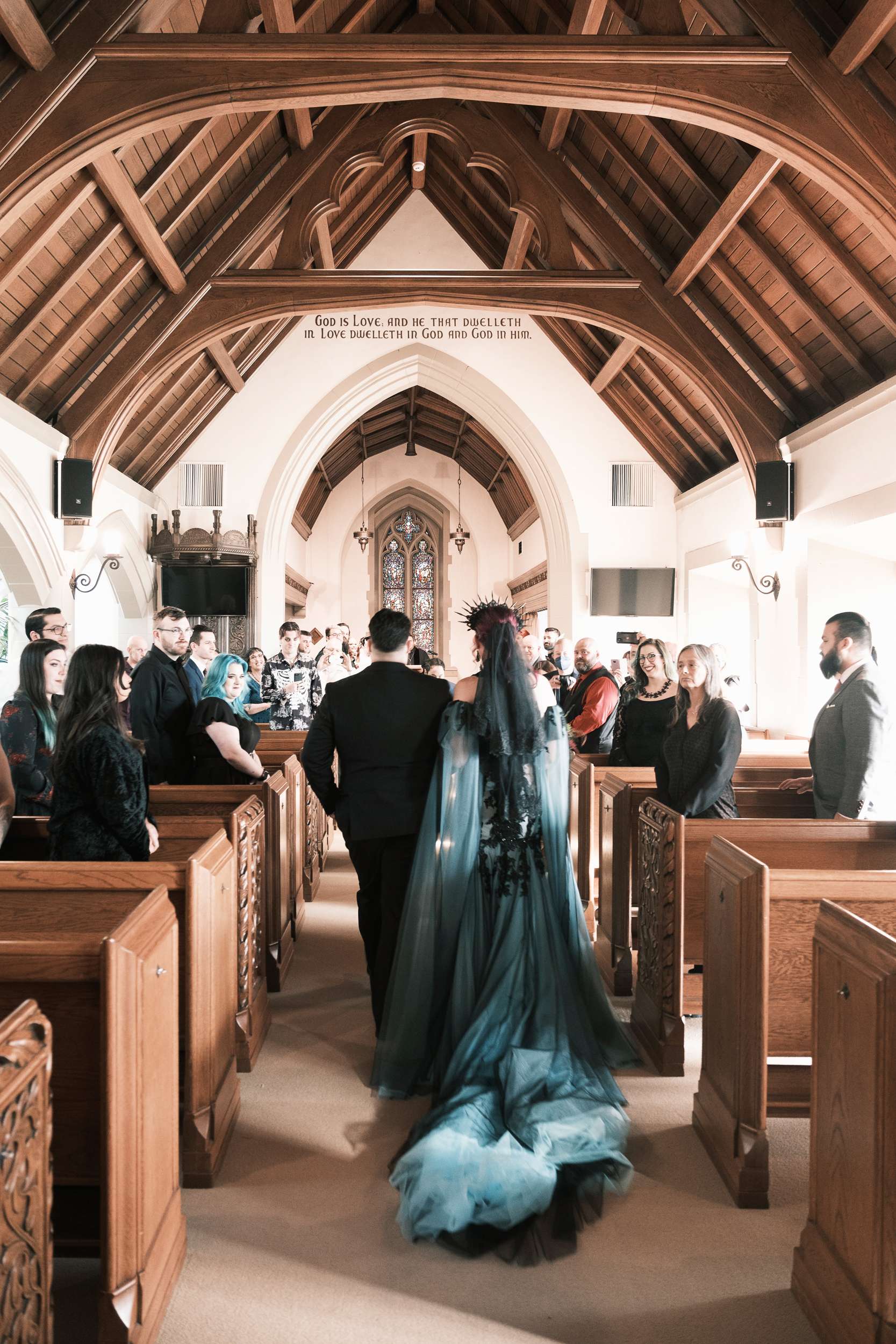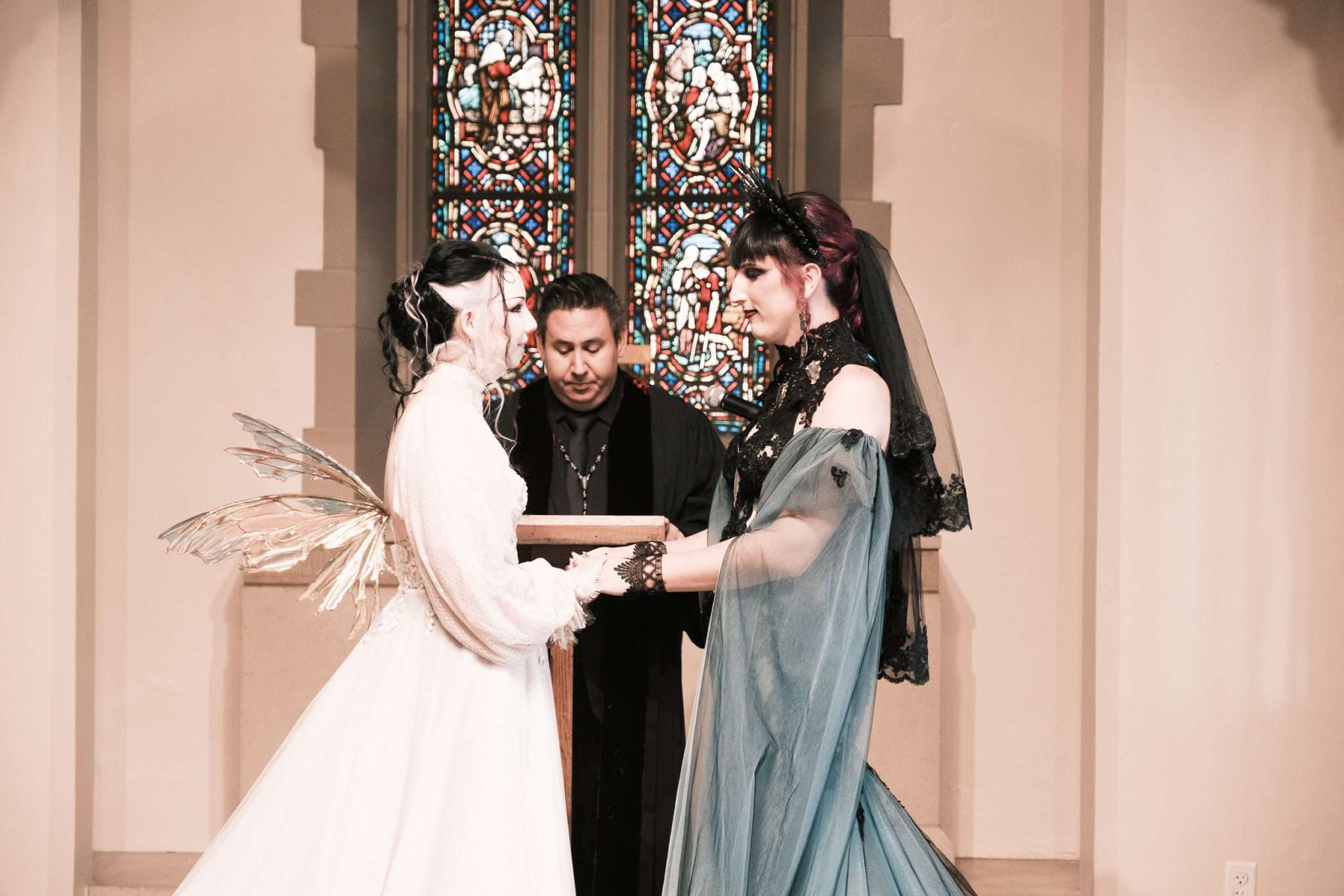 Their reception was just as non-traditional, held at Clifton's Republic bar in downtown Los Angeles. It wasn't their original choice, but it actually ended up being even better than the place they originally wanted.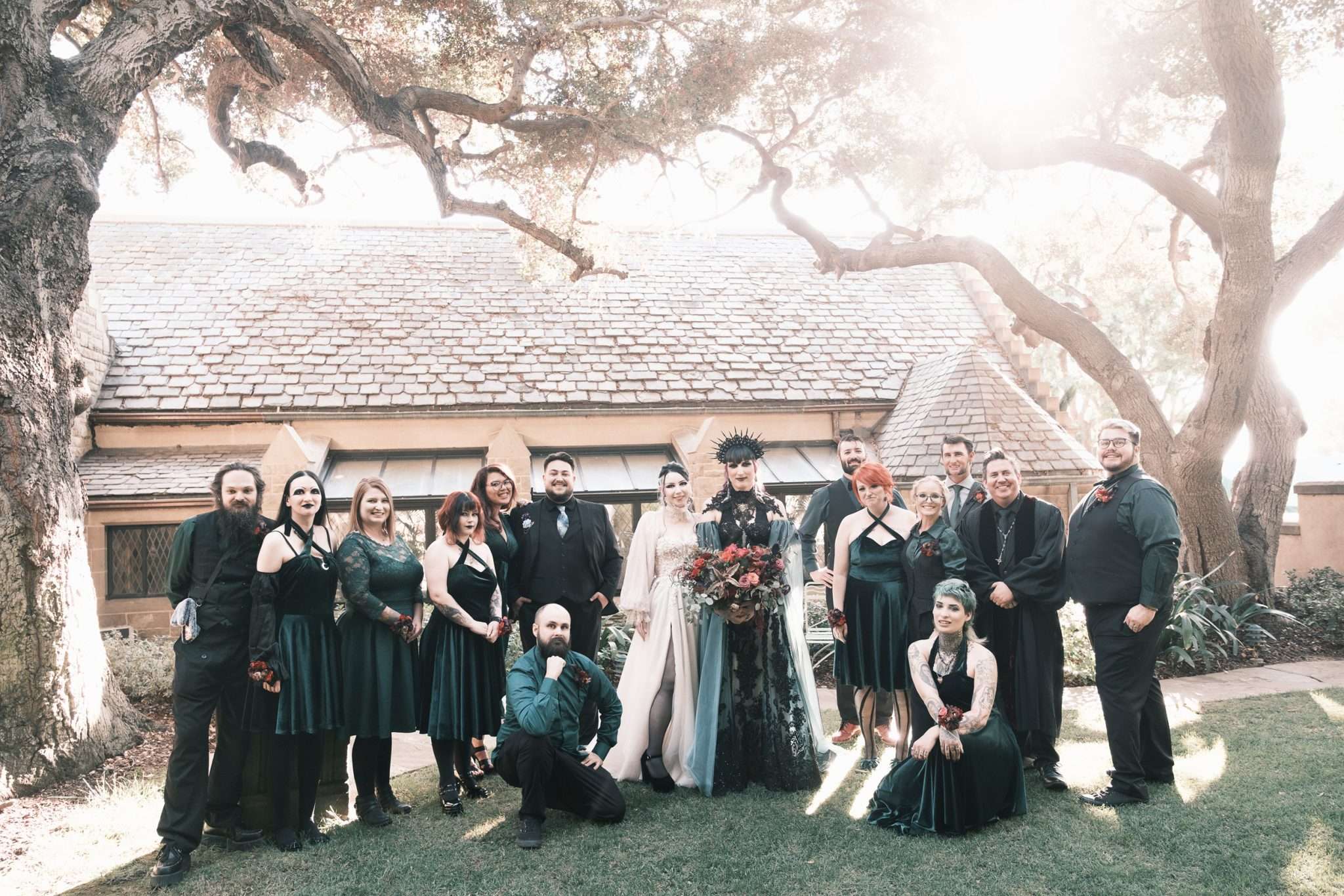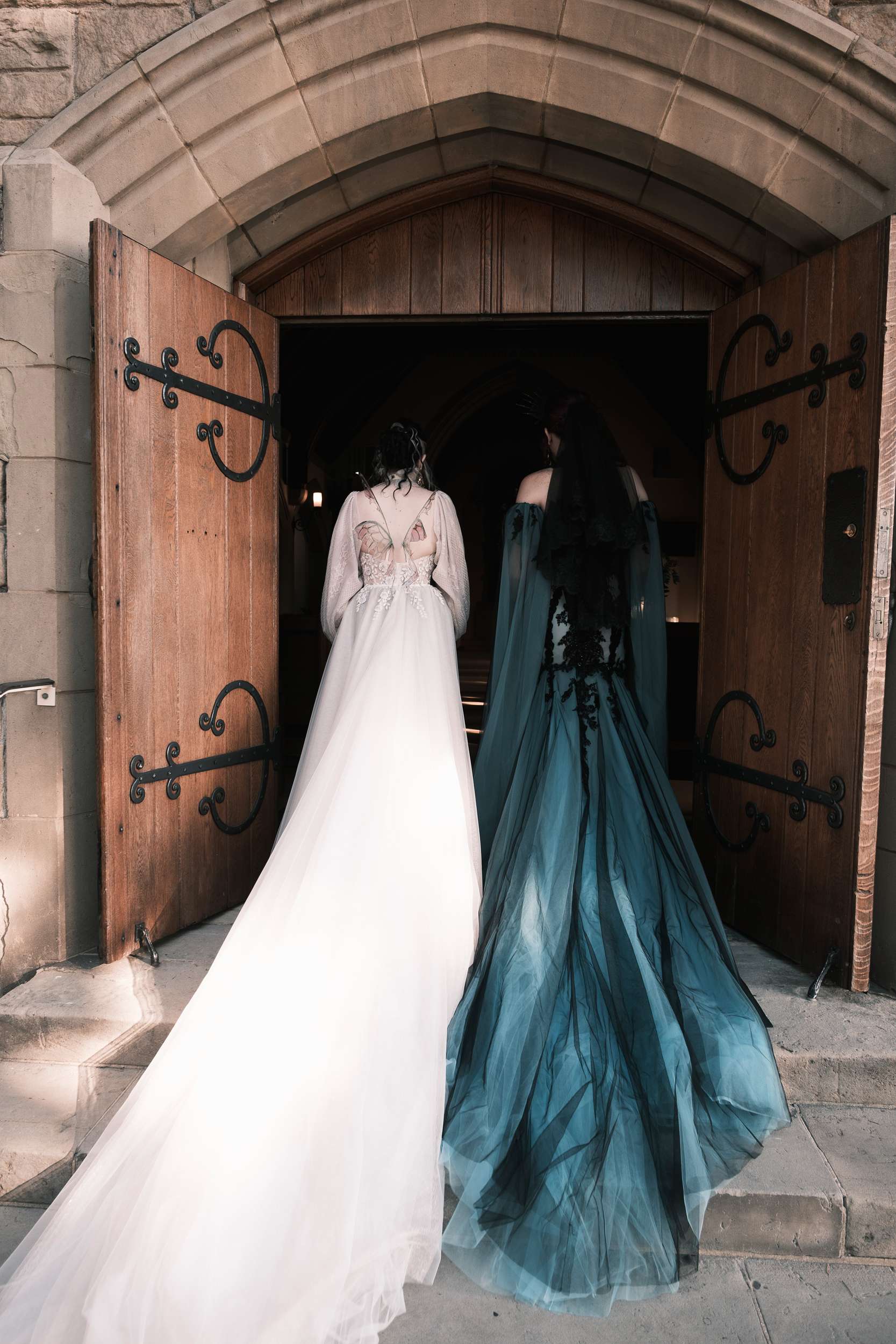 They continued, "We only had one massive challenge when planning the day. Our first reception venue tried breaking the contract 14 days before and didn't even want to buy us out. But, after strong arming them, we got them to pay for a way bigger better venue, better catering and an open bar! In the end we made out with the spoils of contractual war."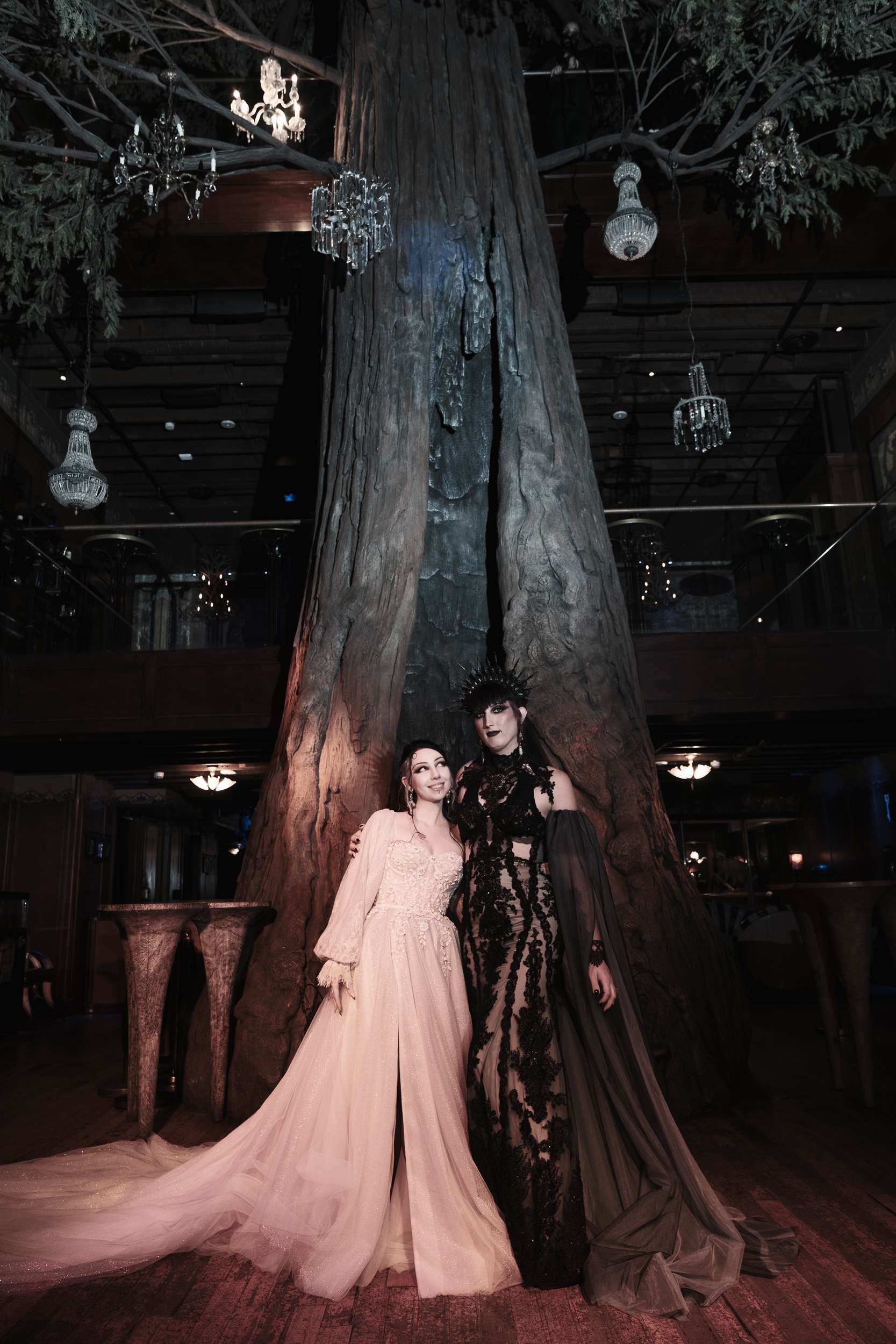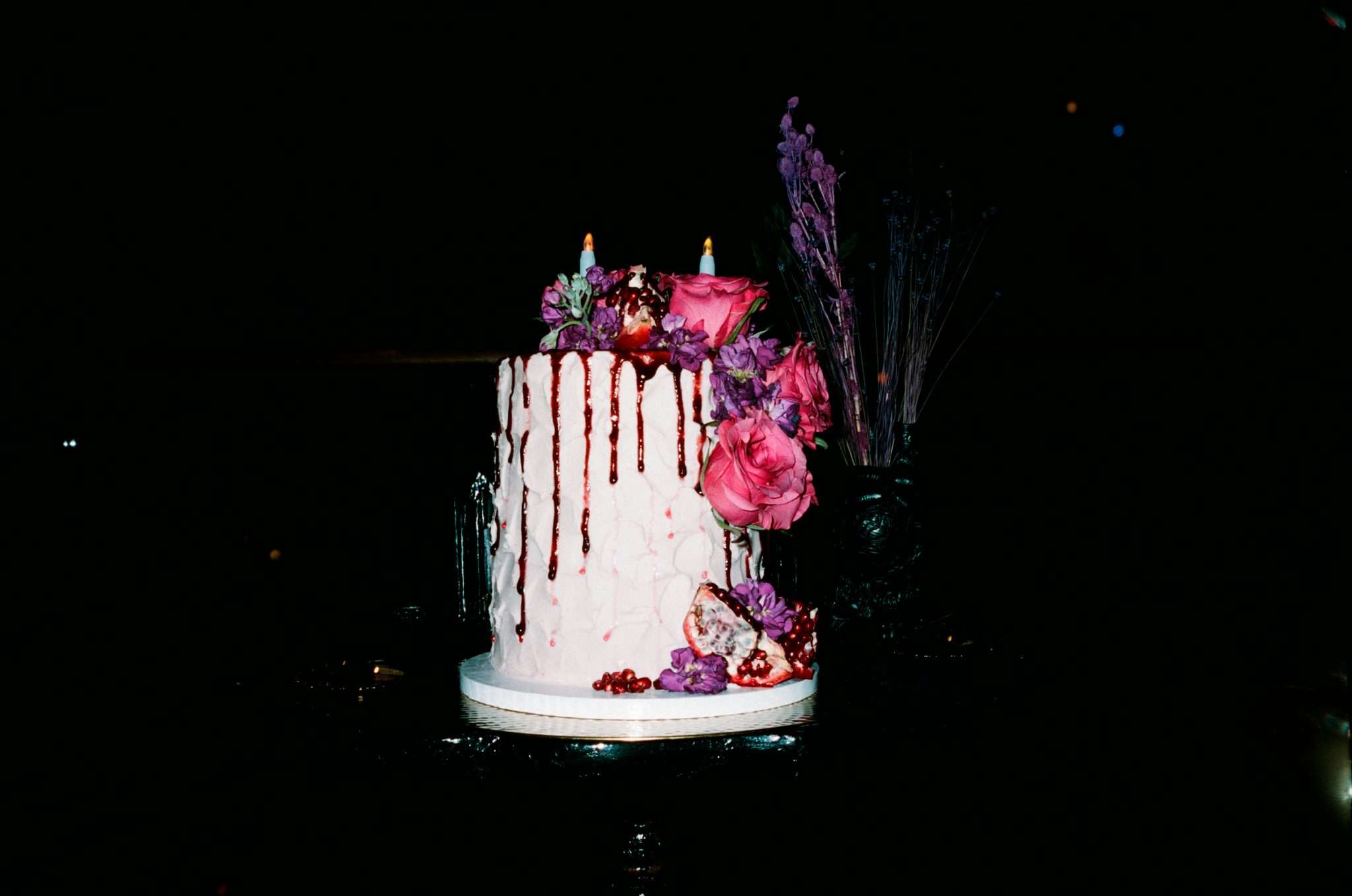 Already decorated in a eclectic style, complete with an actual tree going through the centre of the bar area (!!), they didn't need to do any extra decorations. They also had no first dance and no speeches, wanting it to feel more like a dark lounge bar-esque vibe than a wedding reception.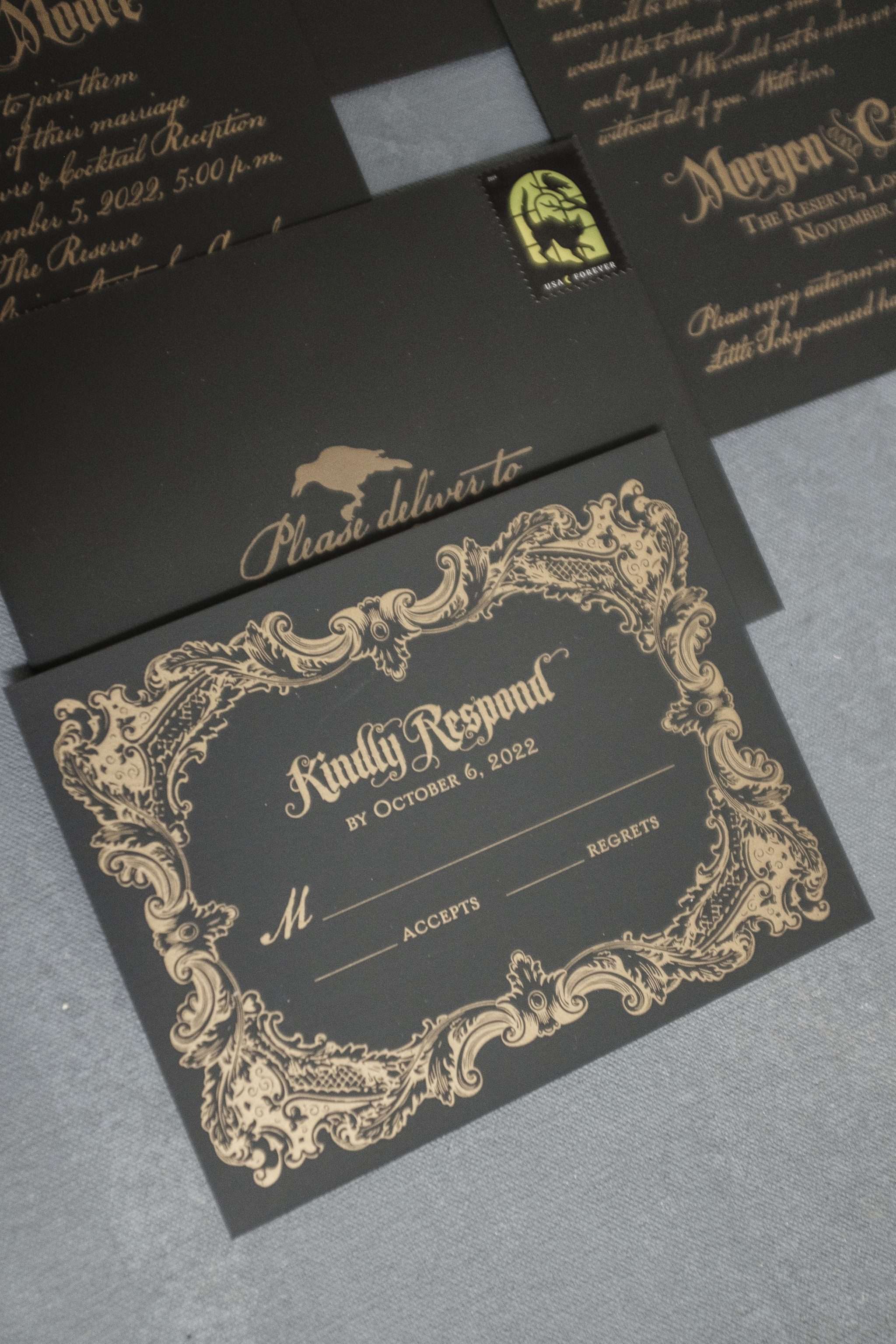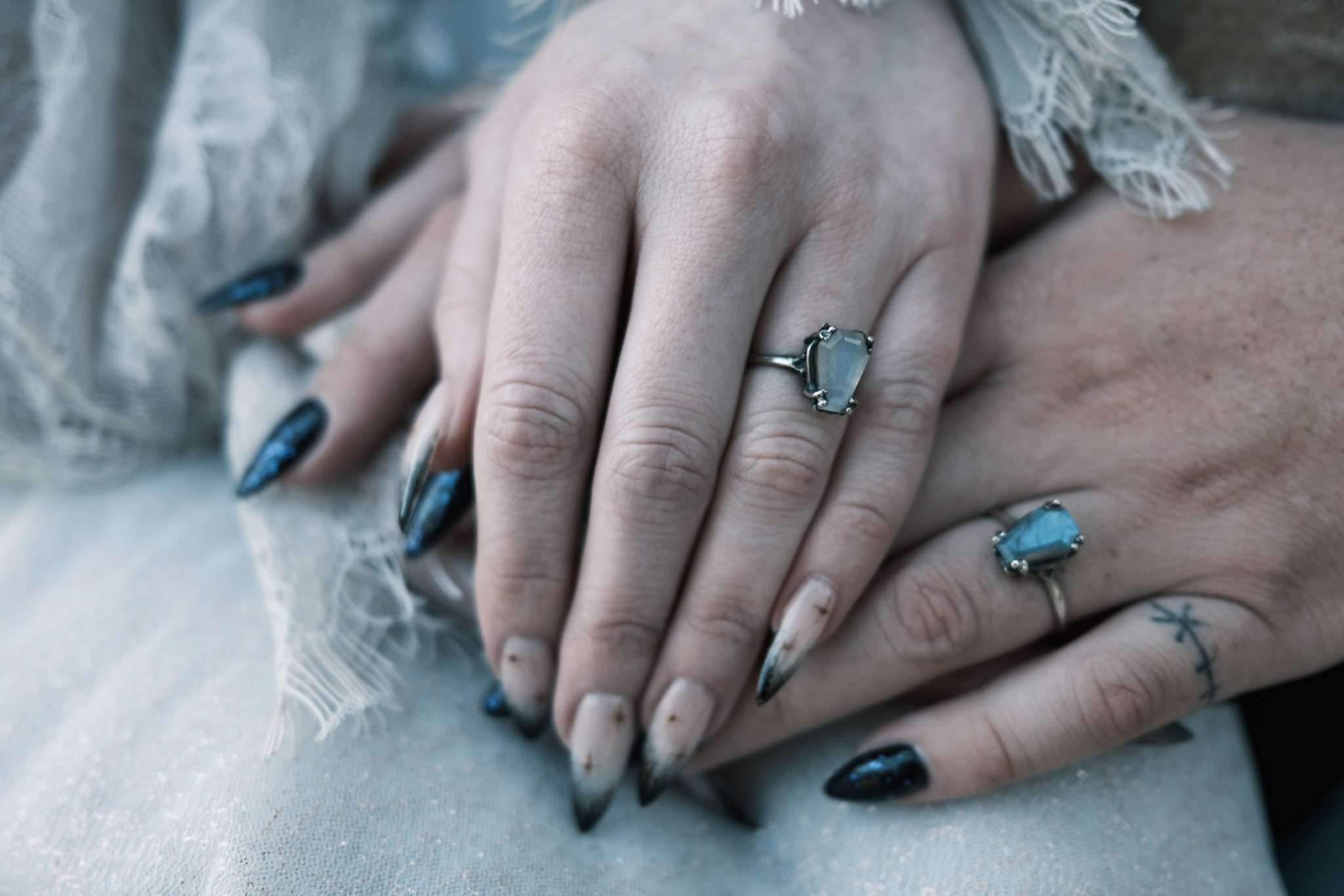 "Be ready for everything to be completely different then your original ideas!" Morgen concluded. "But there's not a single thing we'd now change about our day, although maybe I would have worn my wings for the reception!"