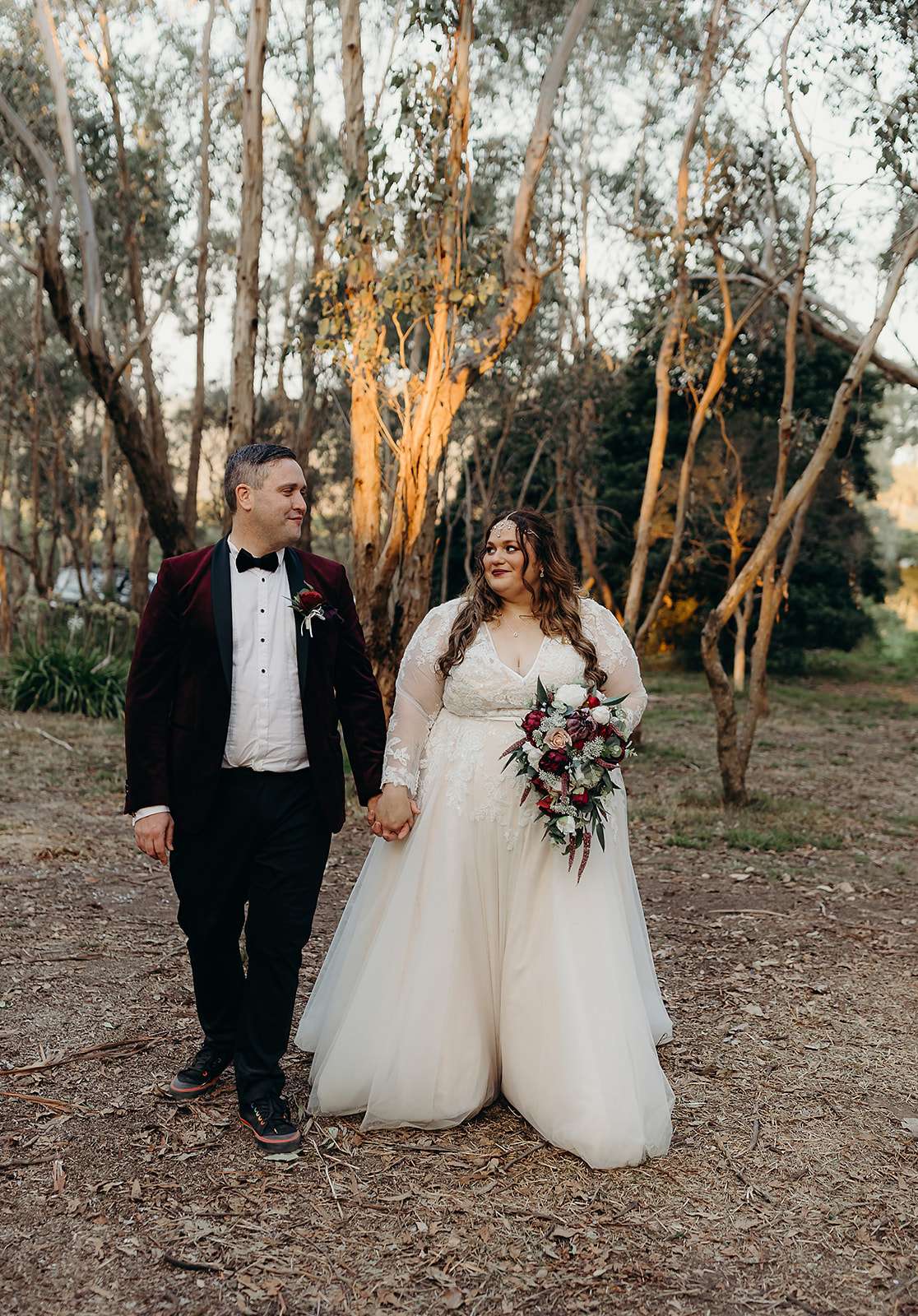 Wanting to pay homage to the bride's Aboriginal culture and heritage, Shiobhan and Mitch's day started with an elder coming to do a 'Welcome to Country' and a smoking ceremony which was a really beautiful and calming way to kick things off.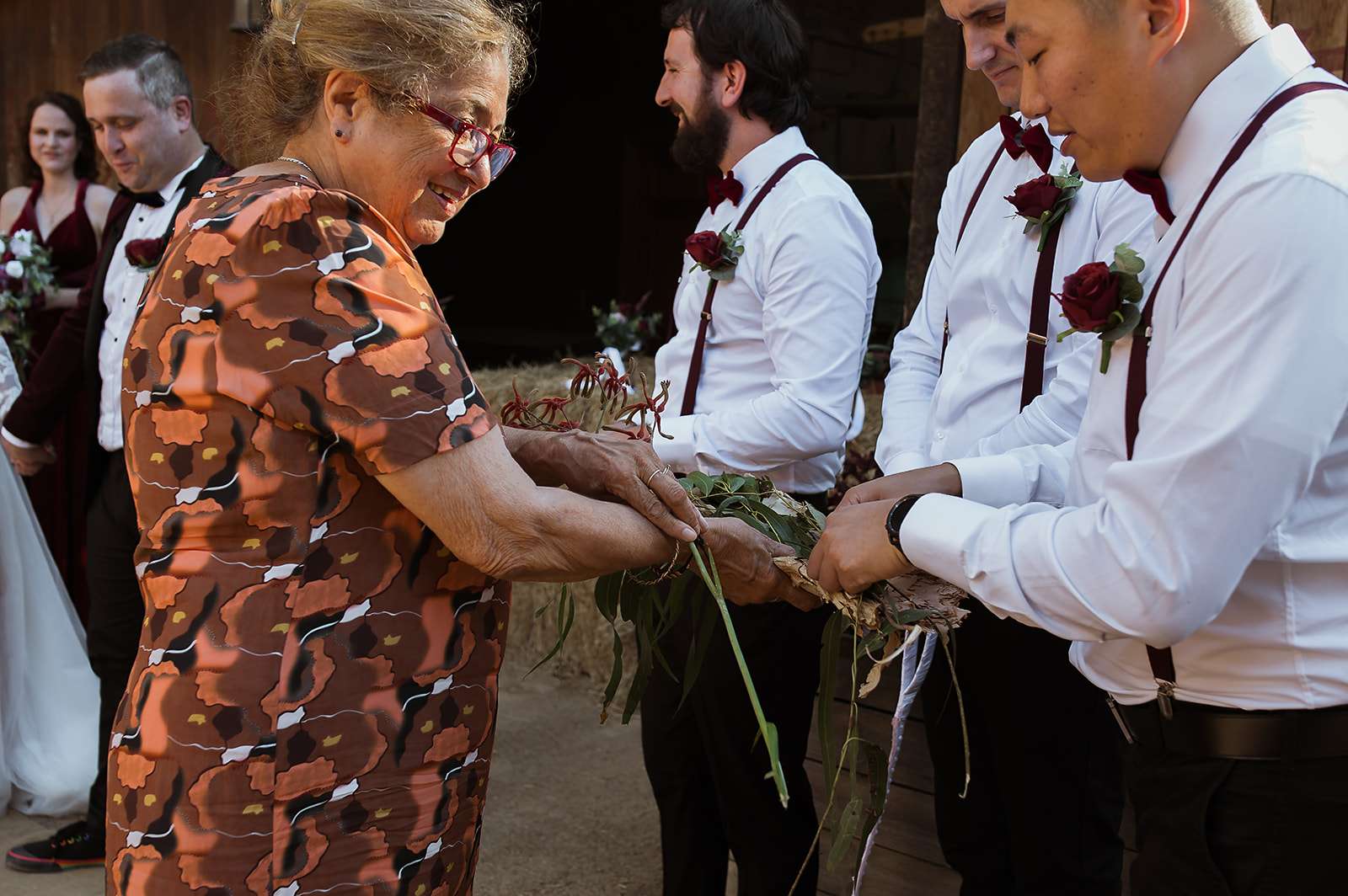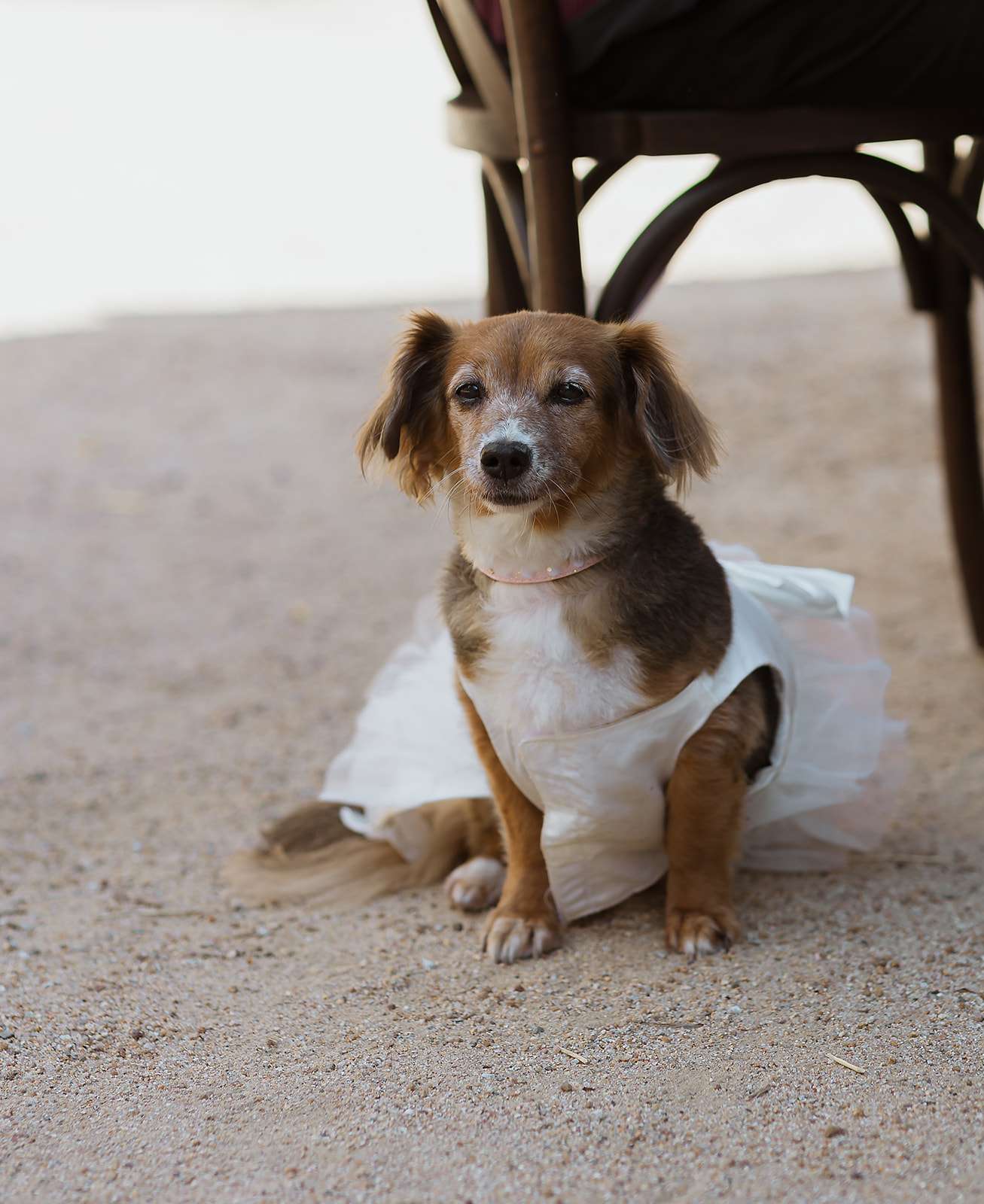 They also wanted to make sure there were lots of little things in the day which encapsulated their own style. This translated to things being a little bit rustic but with glittery flare! The bride wore glittery Batman shoes (there was also a Batman-themed cake and the groom wore Joker cufflinks) and a sparkle-covered dress for the evening party from ASOS.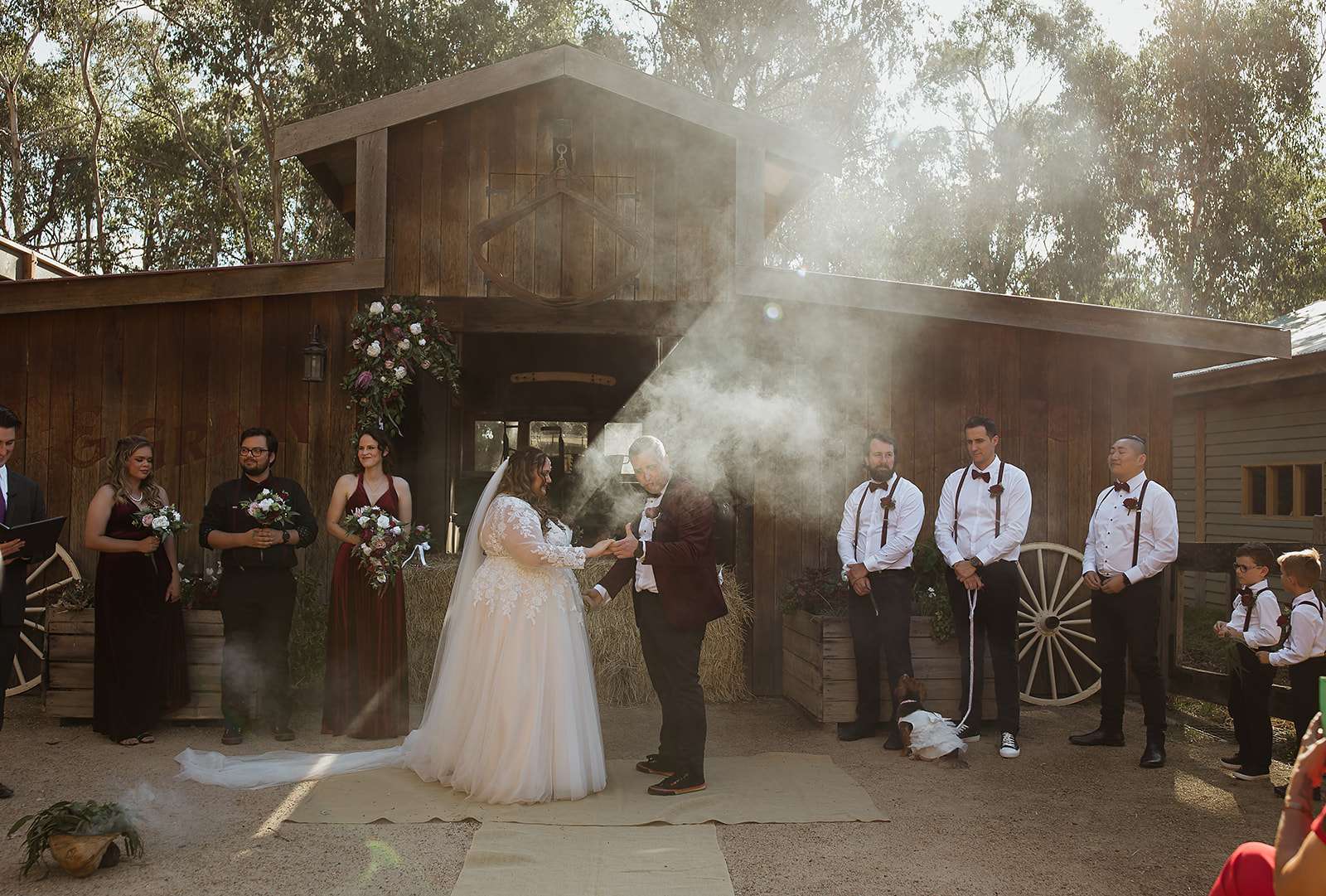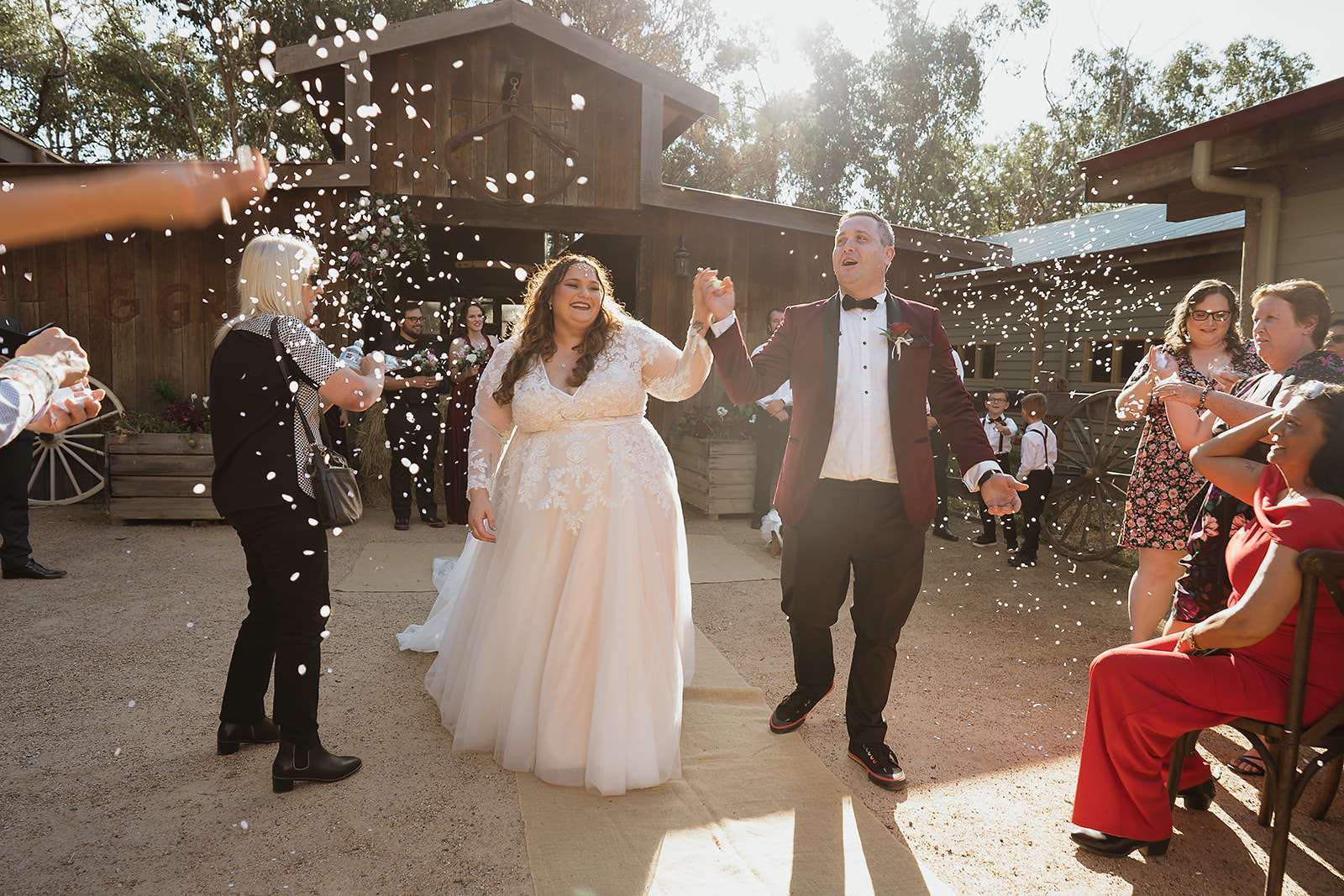 The bride arrived at the venue, Iron Bark Station in Victoria, via horse and carriage with her bridal party. She walked down the aisle with her nephew to Stand by Me. "The ceremony itself was personalised to our love story and we both wrote our own vows", she said. "We didn't show each other beforehand, yet somehow they seemed to reflect our relationship and had so many inside jokes. It came straight from the heart. We also streamed it for everyone who couldn't make it. Our dog also was with us for the whole wedding dressed in her very own white dress."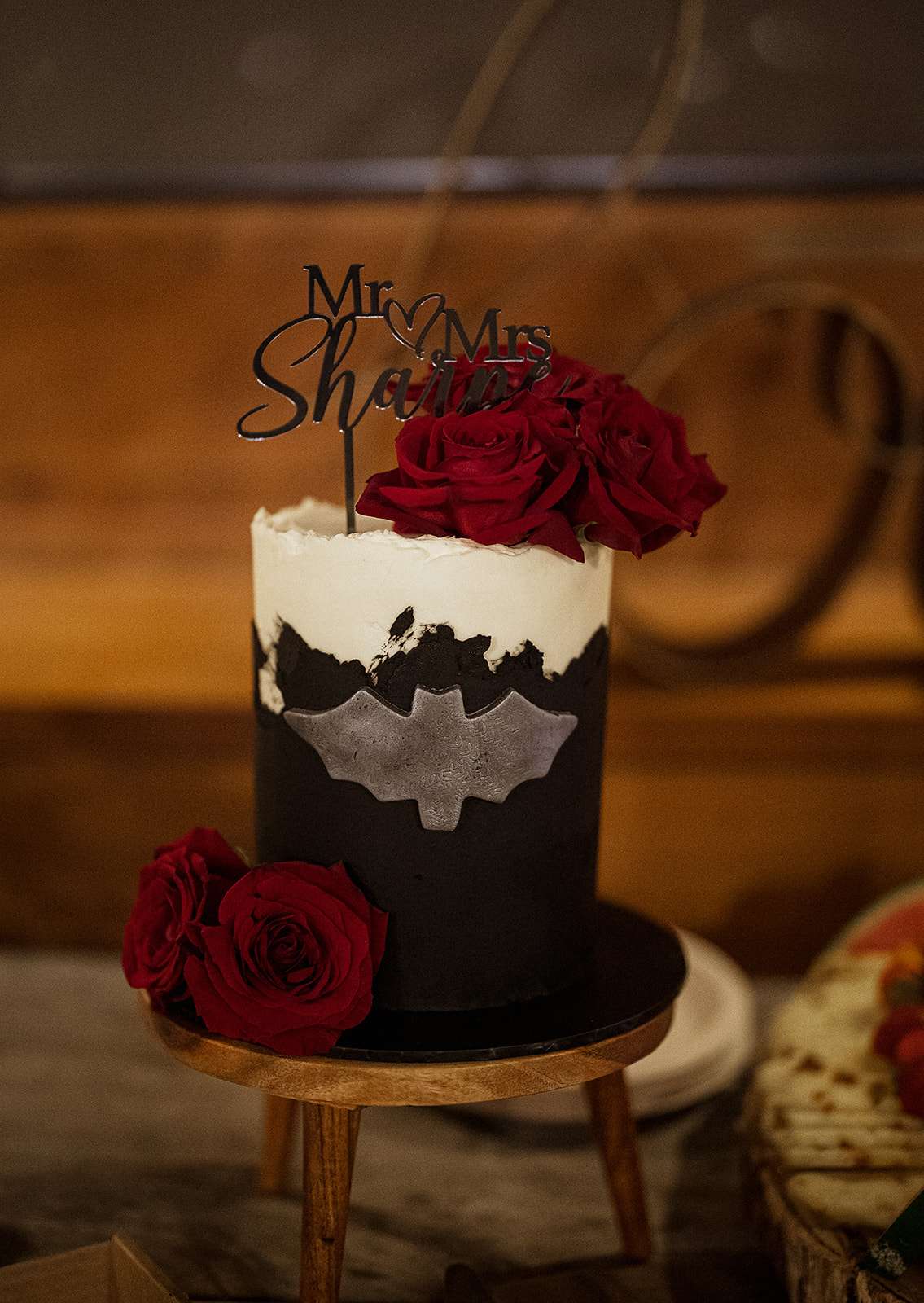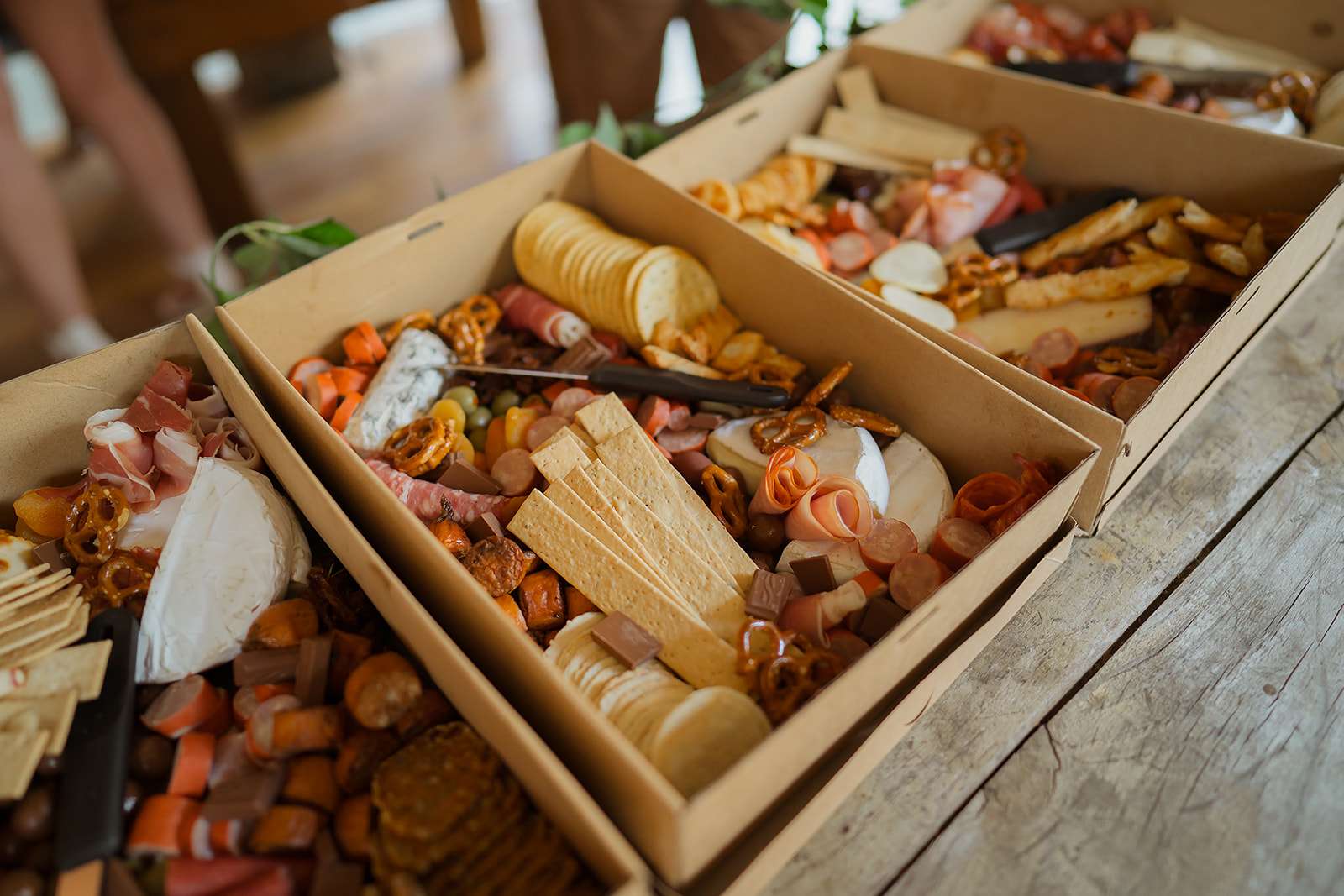 The venue, which had been built by the owners to resemble an old wild west town, didn't need much in terms of extra décor, but they added homemade centrepieces to the tables, they also had a sweet table and lots of fairy lights.
"As well as our centrepieces we homemade the signs and charcuterie boards and set the venue up ourselves the day beforehand." The only thing we weren't game to DIY was the flowers. Despite spending hours researching, there were many failed attempts so it was which was a relief deciding to pay someone else to make them!"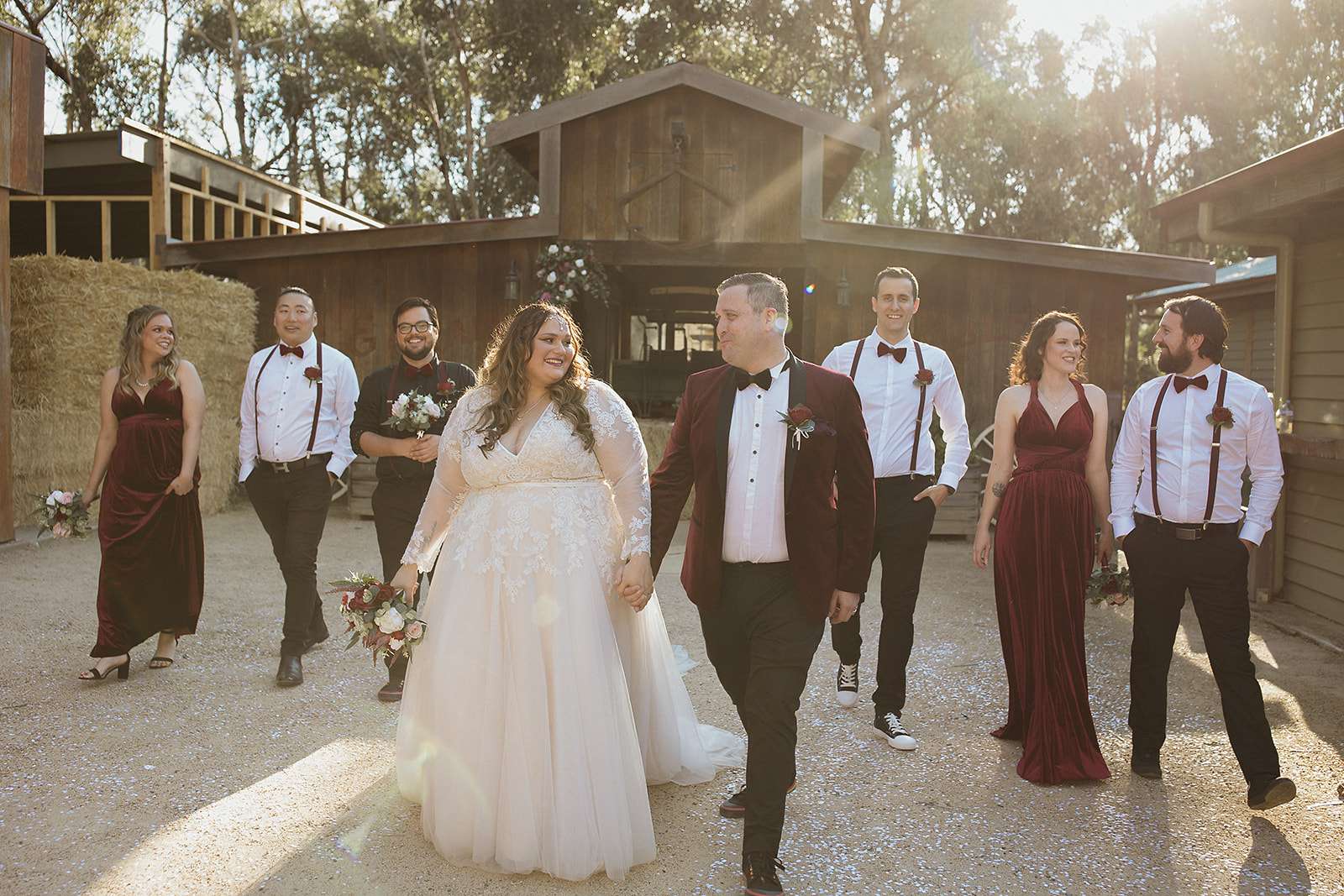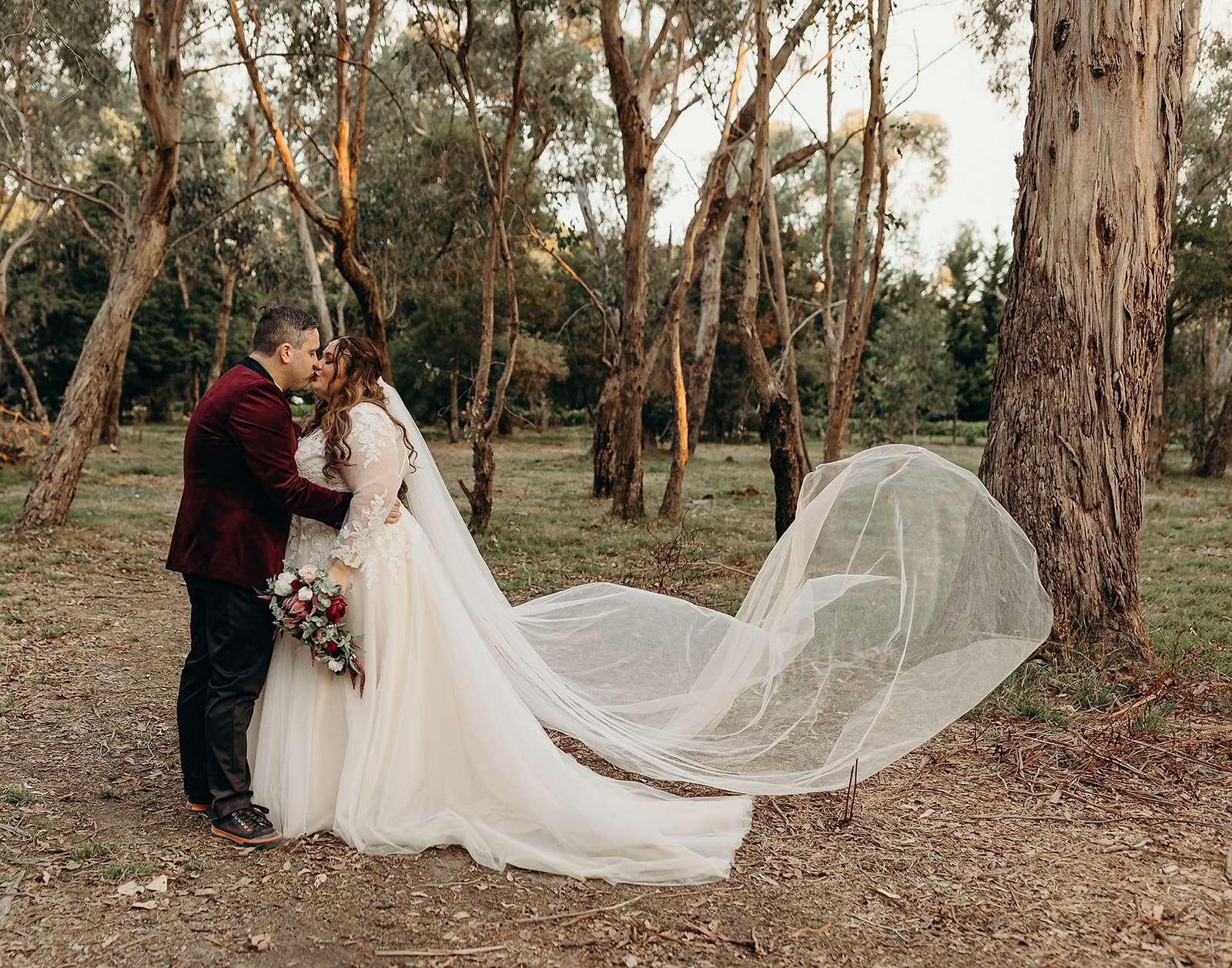 "Something I wish we had realised earlier on in the planning process was to keep things as simple as possible," Shiobhan told us. "My favourite part was probably spending hours on Pinterest planning and building up the excitement of what sort of things we were going to have! If we were to do it again though, we'd keep it smaller and more intimate, I also would have started the DIY way earlier as the date crept up and it was over before we knew it!"