Matt and Kirsty used Metallica's The Black Album, and their wider shared love of alternative music, as a rough inspiration for their May wedding day. They named their reception tables after their favourite bands, sent out gig-ticket style invitations and even both changed their surname to Black!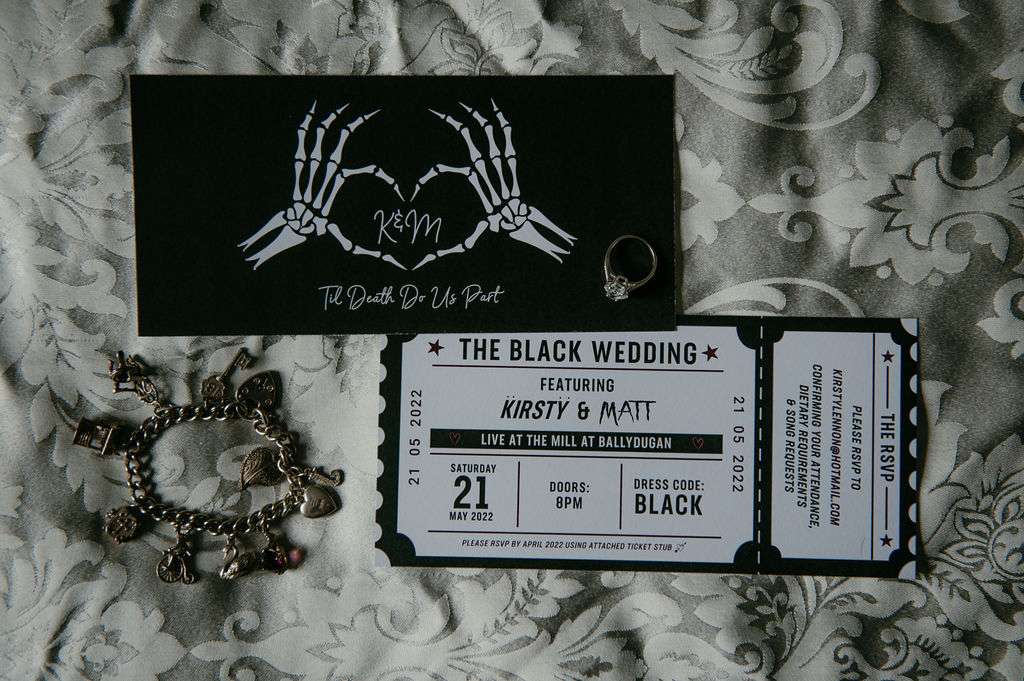 The alt influences continued with the pair commissioning a Tim Burton's style portrait of themselves to use throughout their stationery and styling for the day. The guests were also all requested to wear black. Kirsty changed from a white Mori Lee dress into a black JJ's House gown for the reception, both of which she paired with Zombie Peep Show skull stilettos. The bride's father, a a joiner by trade, built a custom coffin for their guests to use as a photobooth during the reception.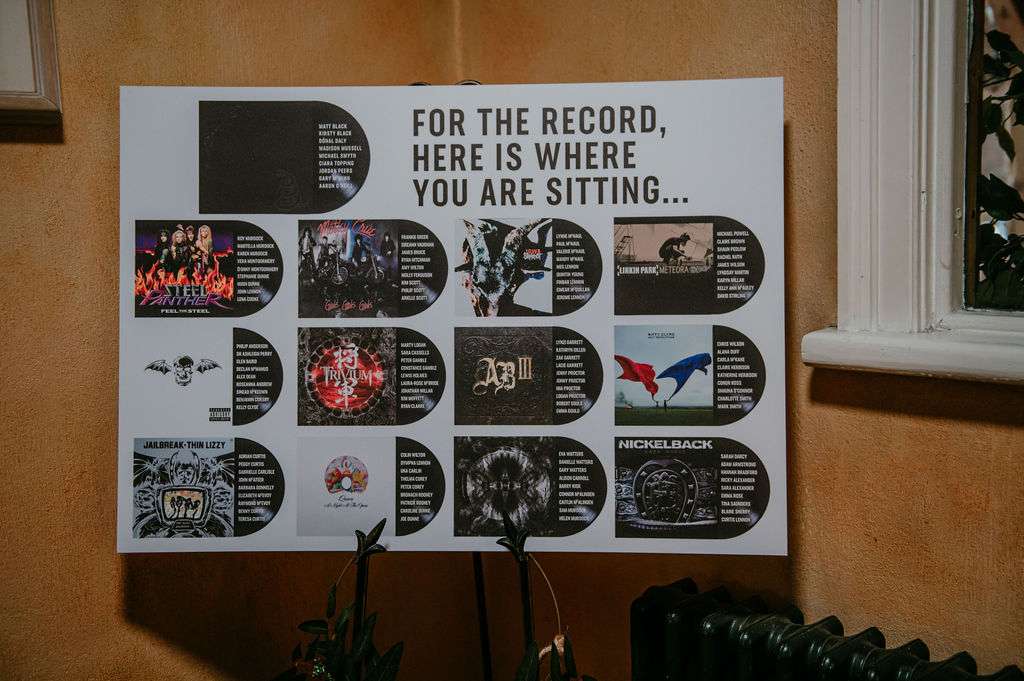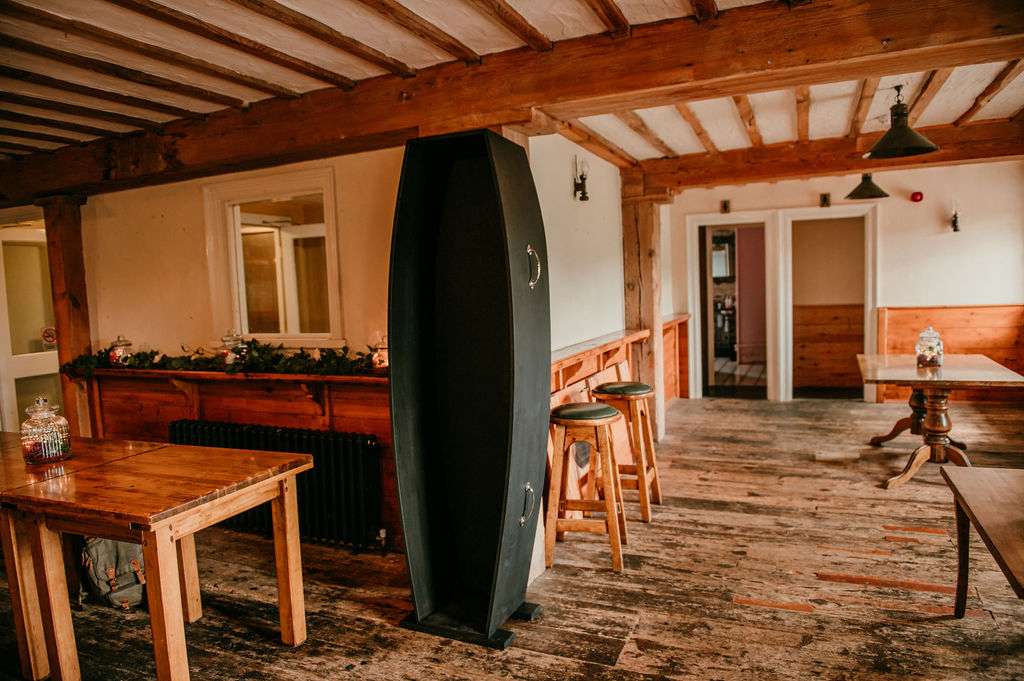 There was attention to detail at every corner, however Matt and Kirsty didn't undertake a lot of DIY, instead relying on the creativity and talents of their friends and family to help bring their ideas to life. With the help of their graphic designer friend, they added their personalities to the day; all stationery and signage included Matt's name in Slipknot's font, his favourite band, and Kirsty's in Motley Crue typography.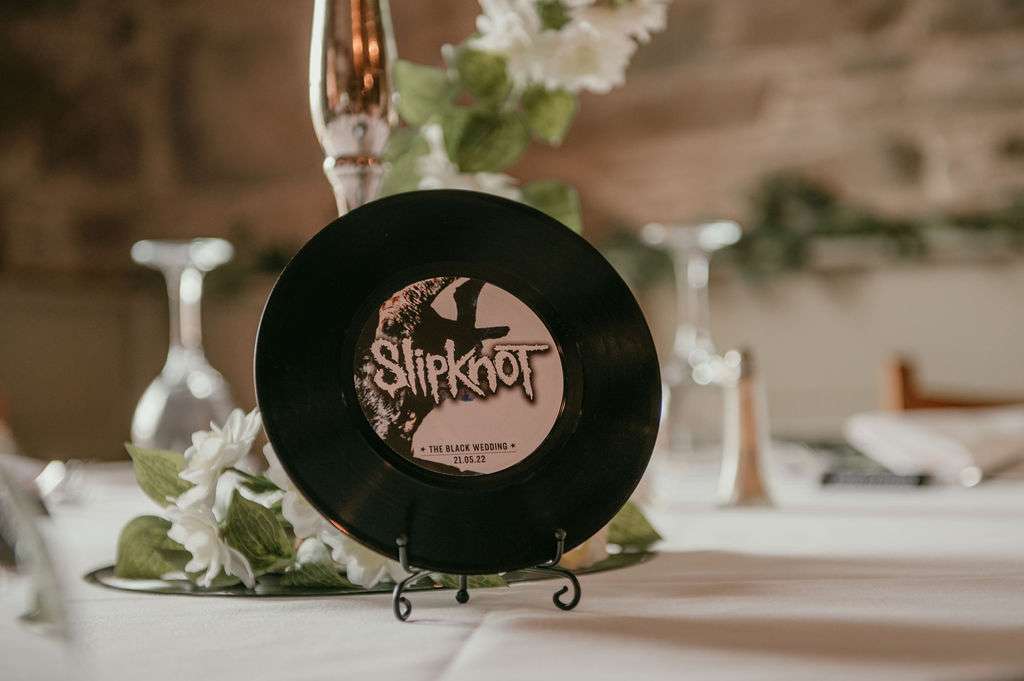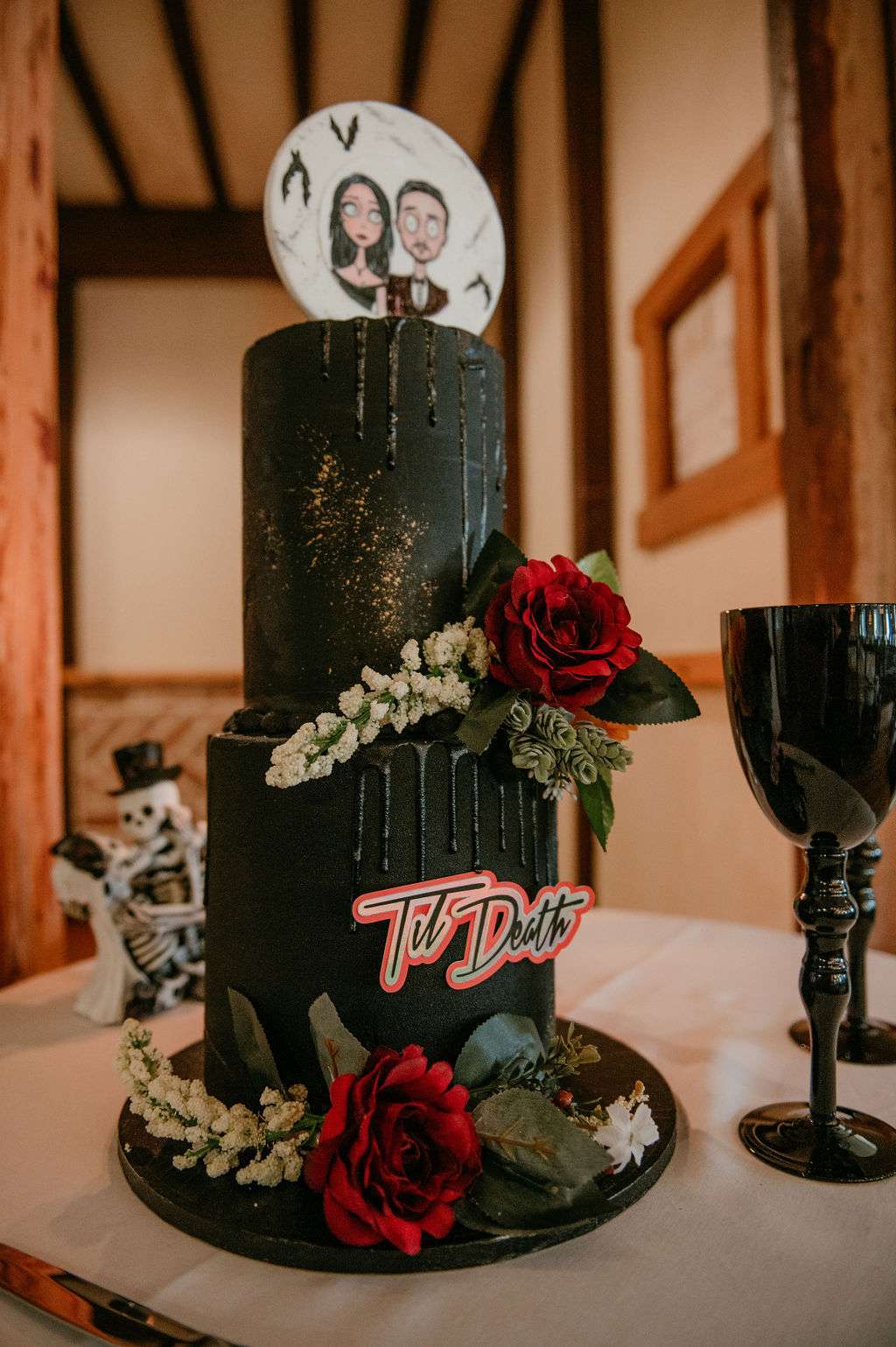 With over 100 guests in attendance, they chose a somewhat traditional service but still managed to add some personal touches. "Instead of the traditional flower girl, we instead asked Kirsty's friend Donal to be our flower dude," the couple told us. "He walked in sprinkling flower petals to The Darkness'I Believe in a Thing Called Love and really got the crowd laughing. The bridesmaids walked into Metallica's Ecstasy of Gold, Kirsty followed them with Landslide by Fleetwood Mac. After our somewhat traditional service, we walked out to David Bowie's Heroes."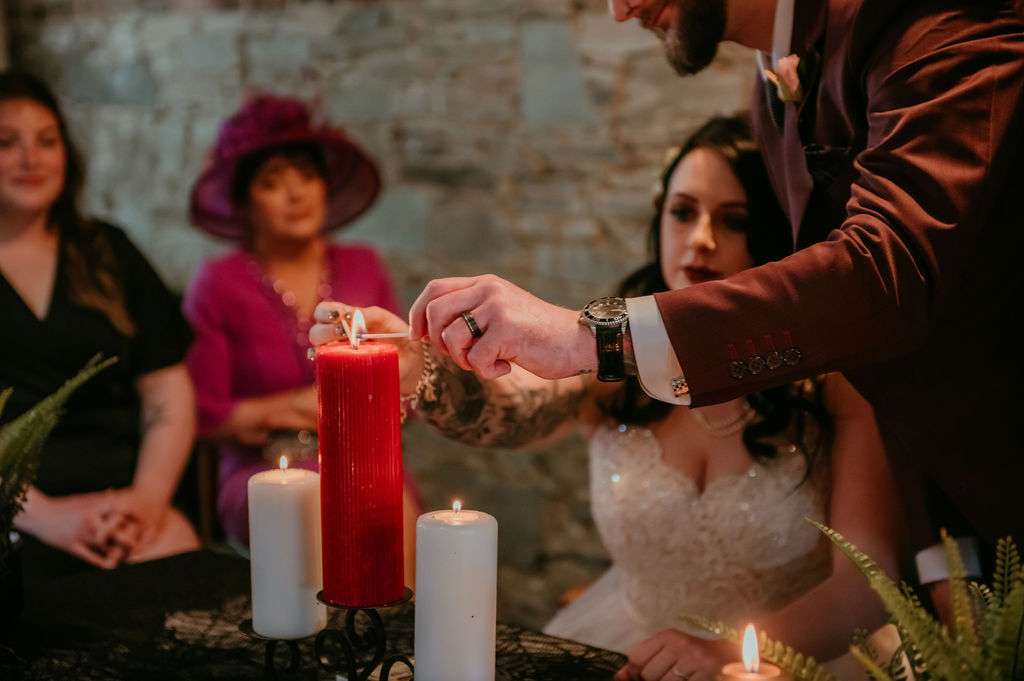 Instead of a first dance, the pair duetted on karaoke, singing Motley Crue's Live Wire and Slipknot's Duality, "which was a real ear opener for the older crowd!" The couple's biggest expense was for catering, as it wasn't an area they wanted to scrimp on. They skipped wedding cars entirely, given that no-one saw them arrive at the venue, anyway.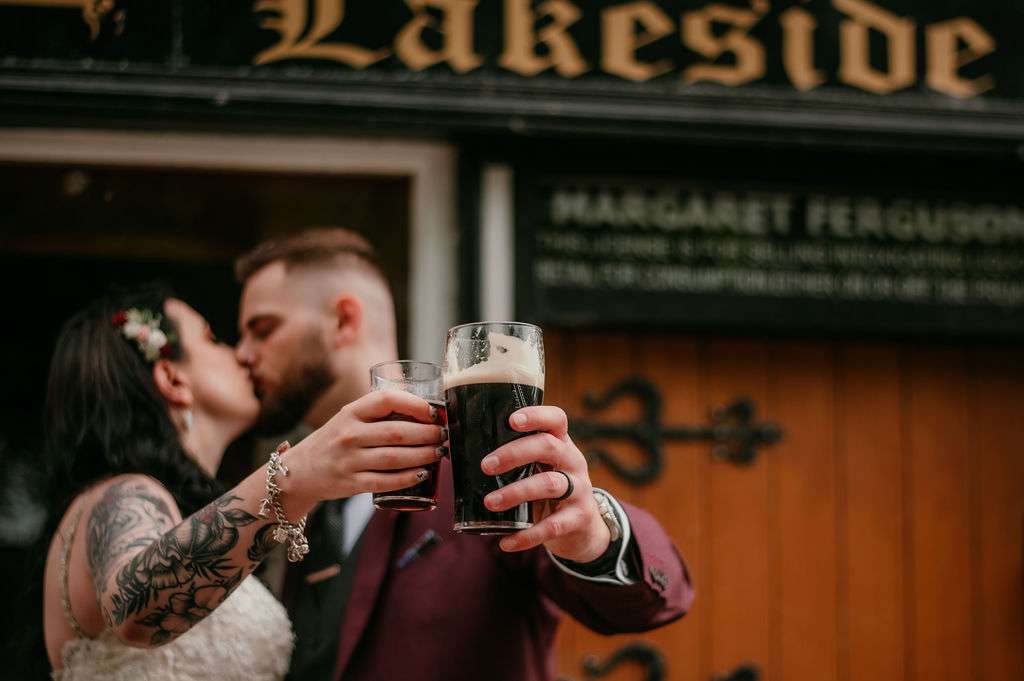 "We both agree that we cherished every moment of the day," the couple concluded. "Overall, we both enjoyed being able to experience the day with all of our friends and family that we hold dear and enjoying a drink and a dance. We both agree that we loved every moment of the day."
"Make sure you do it your way. If you come across a vendor that doesn't envision what you do for your day or a venue that isn't open to your ideas, then they aren't for you. Most importantly make sure that you are both happy and are able to work together or come to a compromise to both be happy."