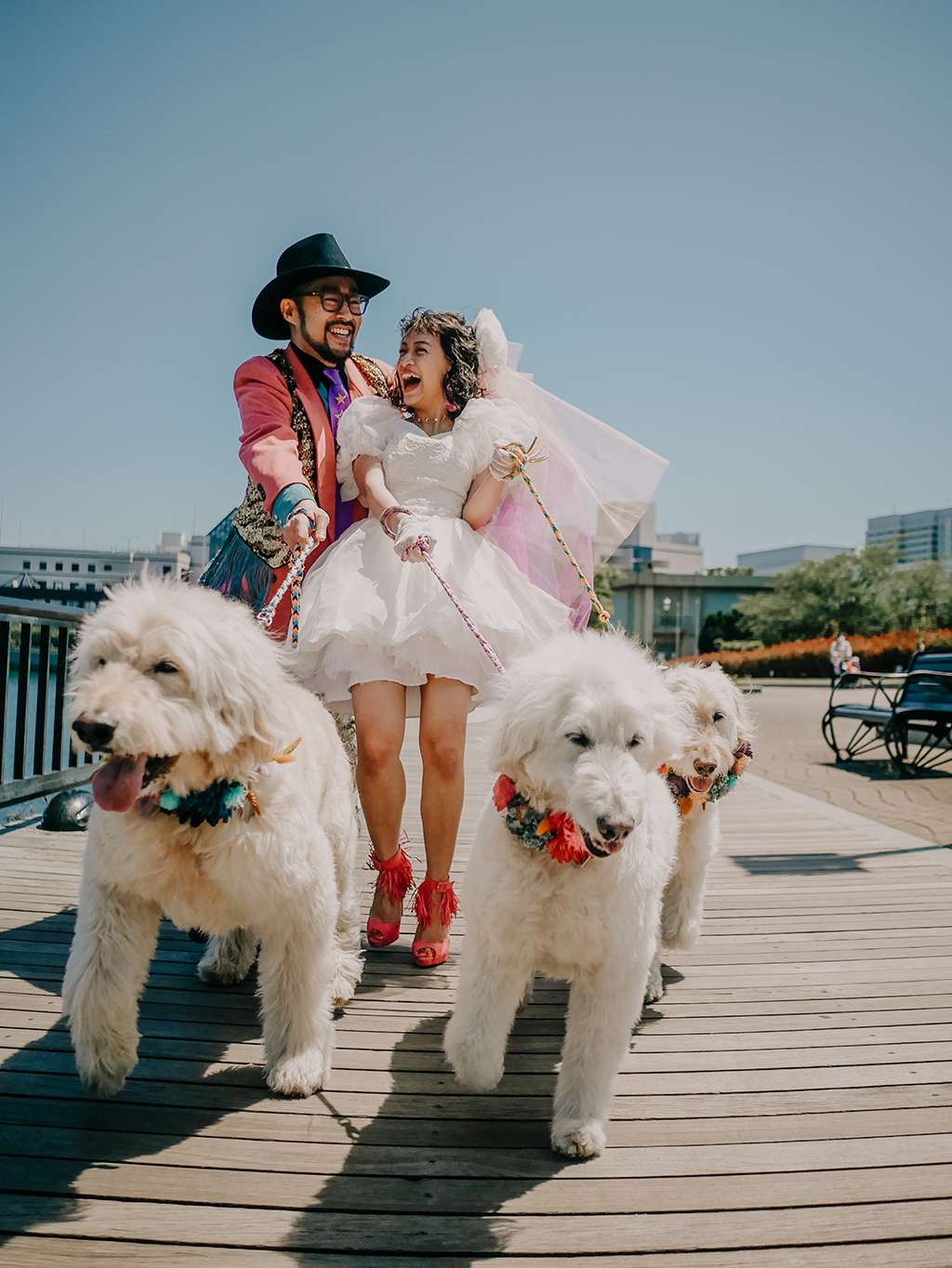 In Japan, it is traditional for couples to have a set of formal pre-wedding photos where the couple will wear their wedding attire and pose for formal pictures. "They are different from engagement shoots in the West," photographer Mao told us, "as they're still quite uptight and traditional. My concept is to shoot these in a fun way that convey the couples' personalities and to make the day of the shoot as memorable as the wedding day itself."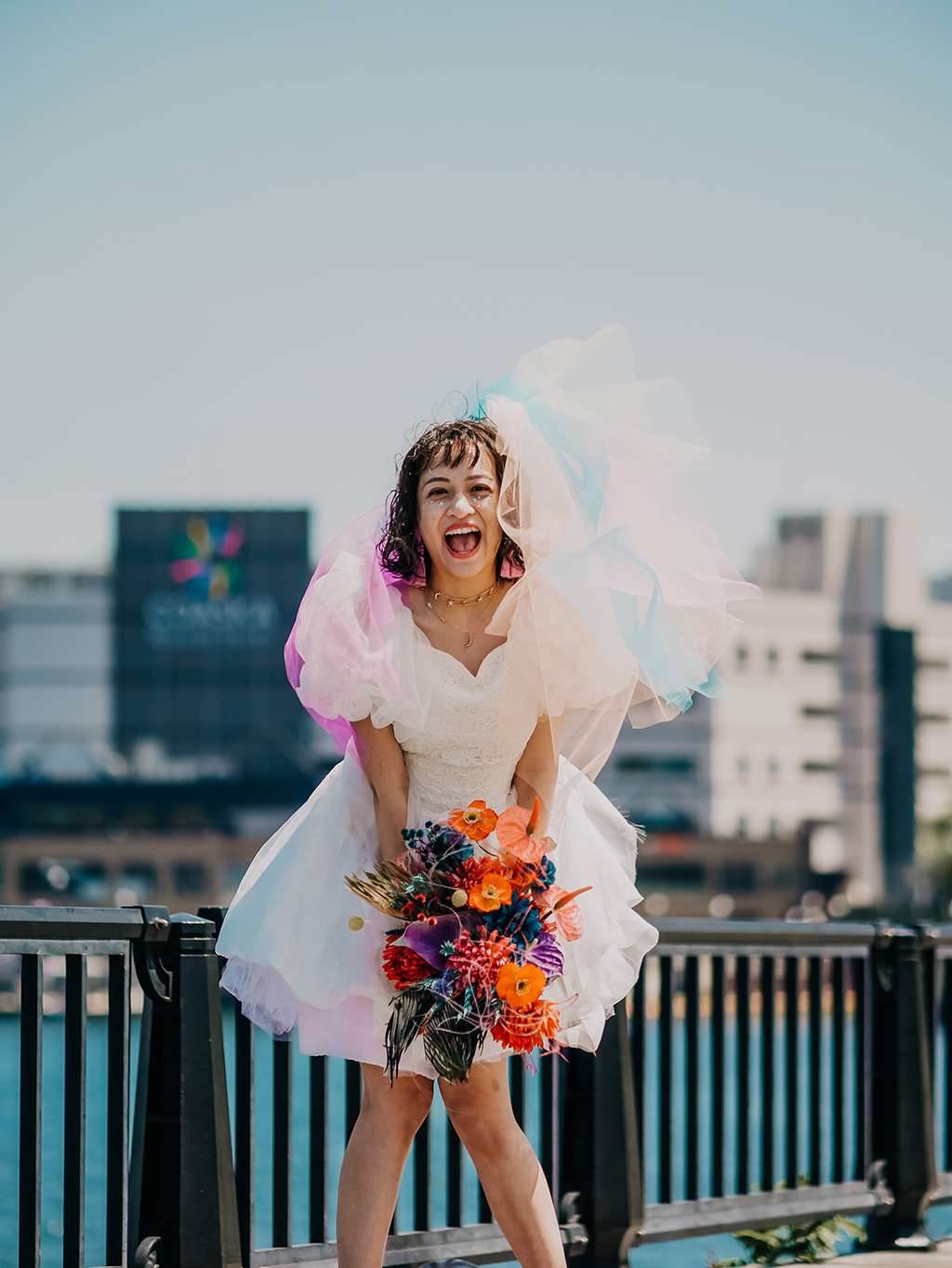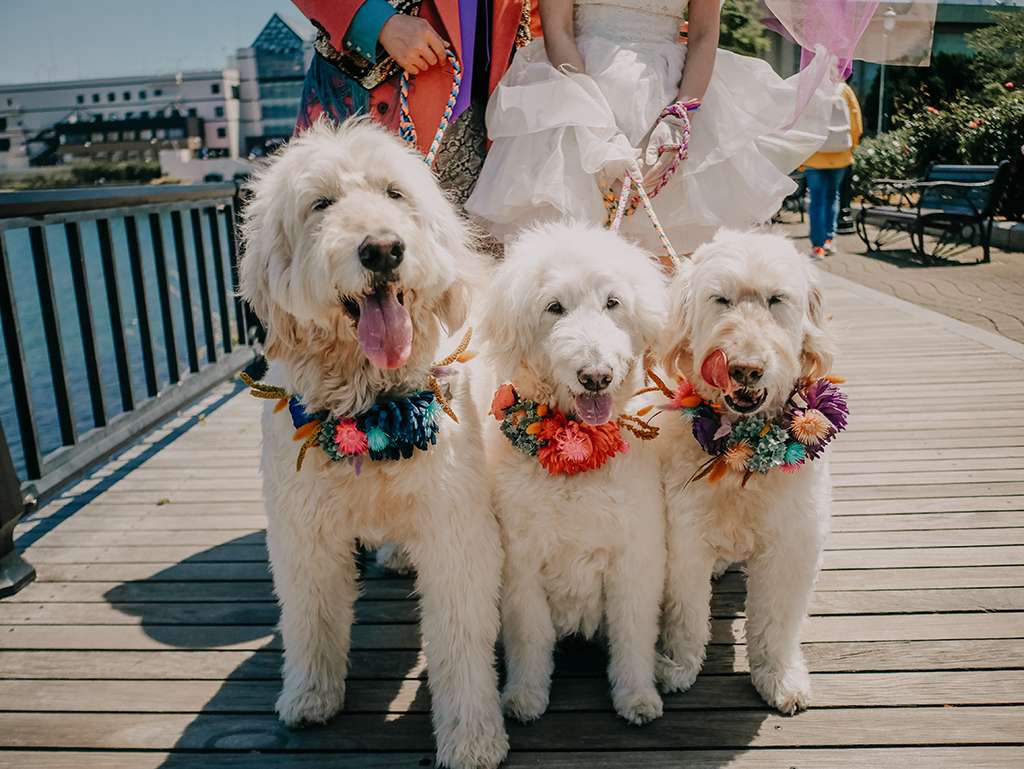 Ryo and Peco were the perfect couple to take on the challenge – Ryo bought a book by David LaChapelle to their first meeting so Mao knew they'd be open to creativity! "The groom is very into bright colours and has a unique sense of style, so I wanted to bring this out with a little twist to convey an more softer, bridal version of his idea. The final result came out as a pastel mix of unicorns and rainbows."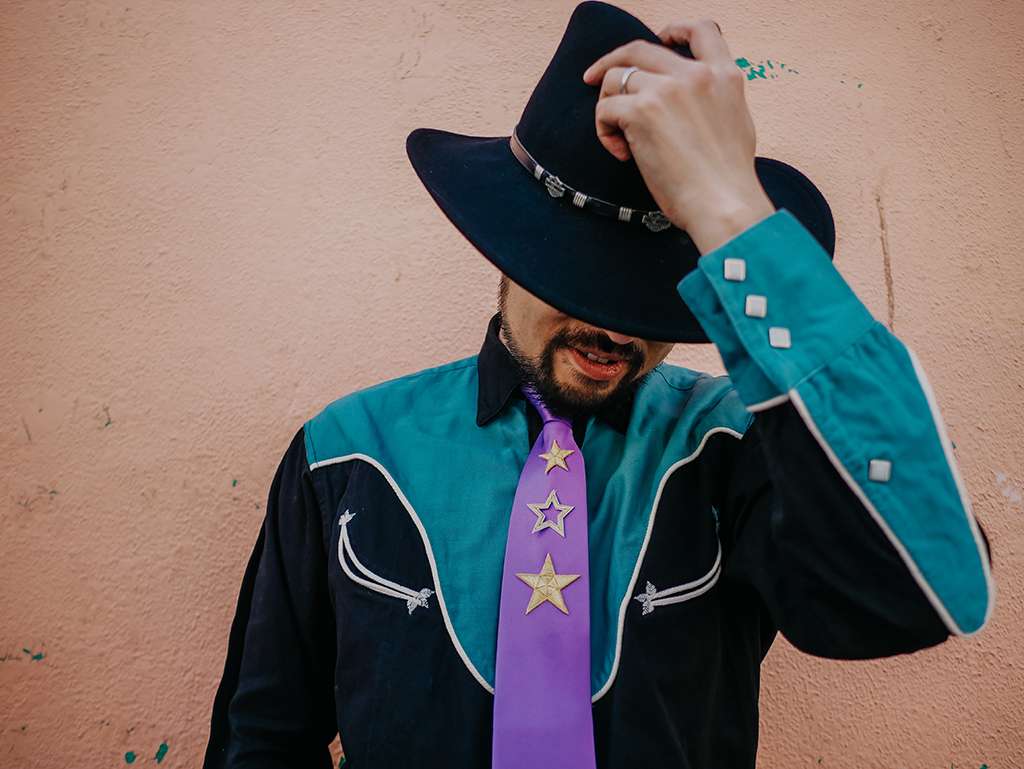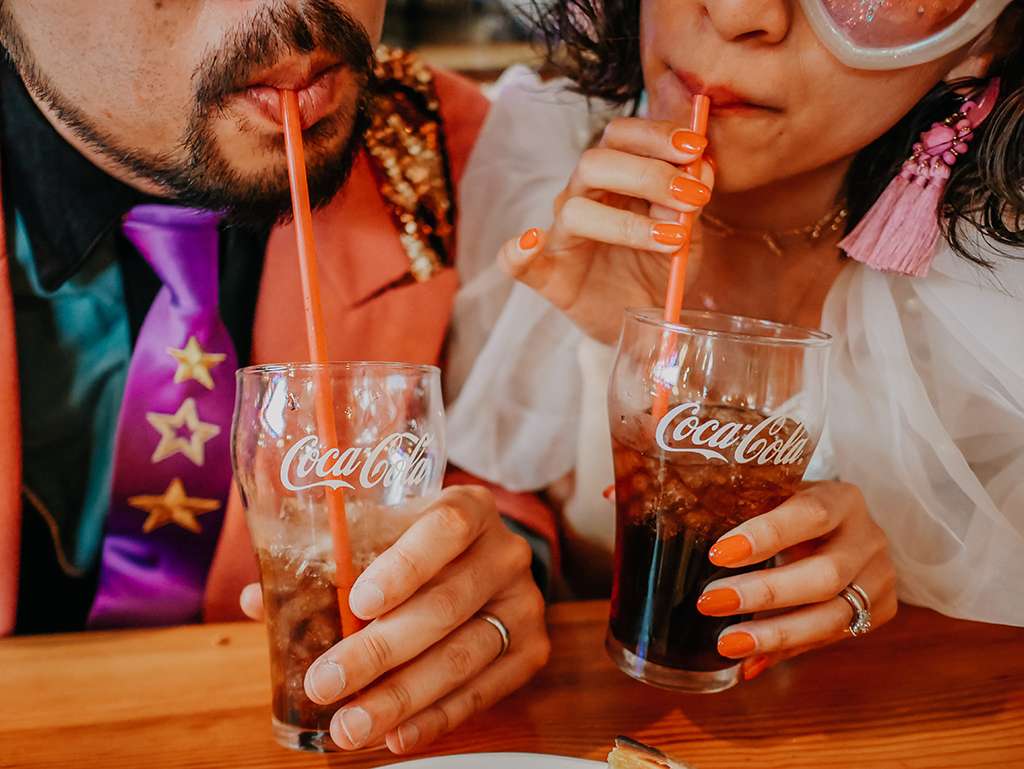 Mao also took on styling the couple for the day, using vintage clothes to show people that you can give clothes a new life just by tweaking a few things. "All of my couples get to keep their outfits from the shoot so each outfit it created to reflect their style," Mao told us. "The bonus is there will never be another couple wearing the same clothes! I styled Peco in a vintage dress and a unicorn-style veil which I handmade especially for her." We think she rocks it!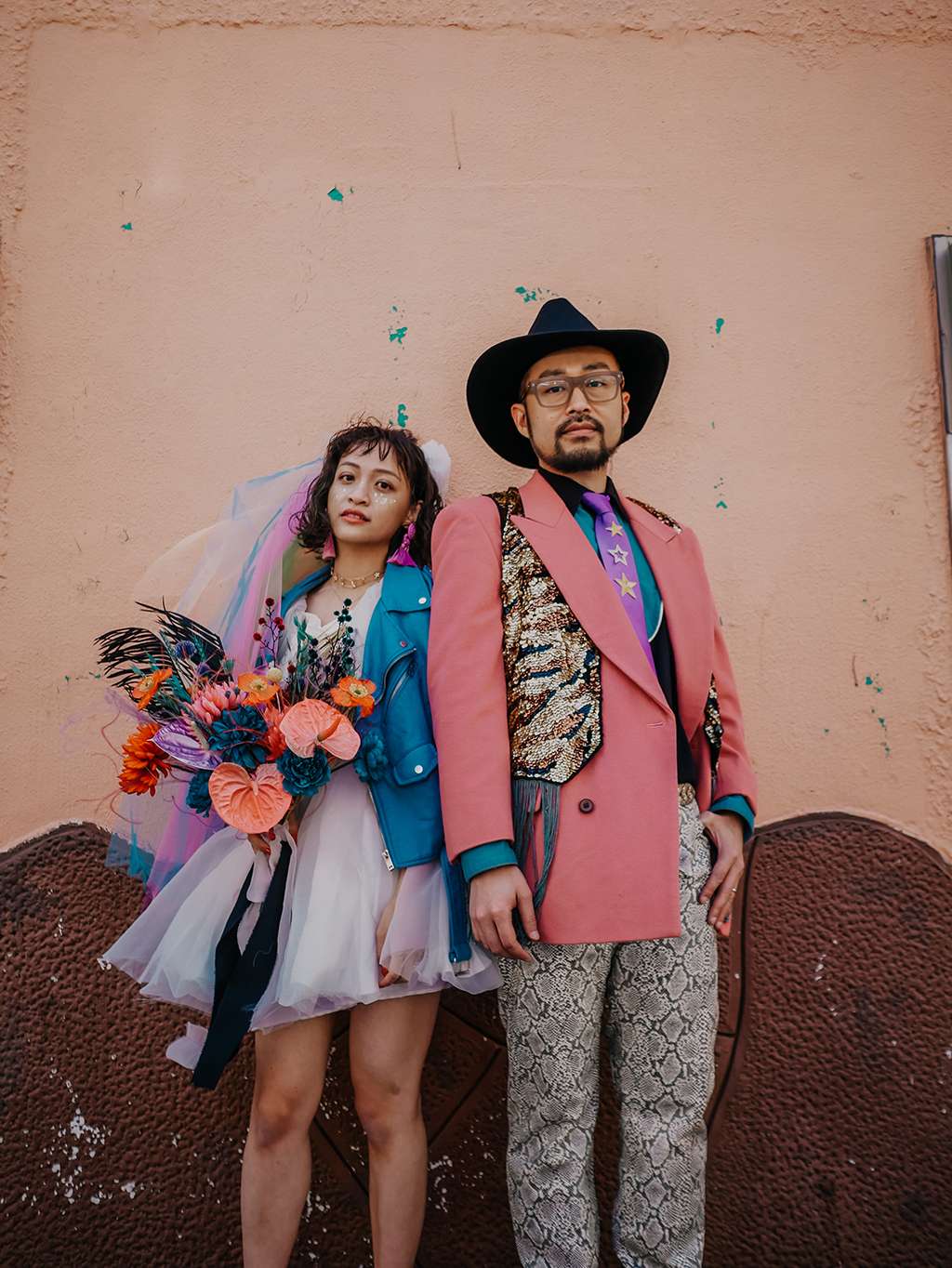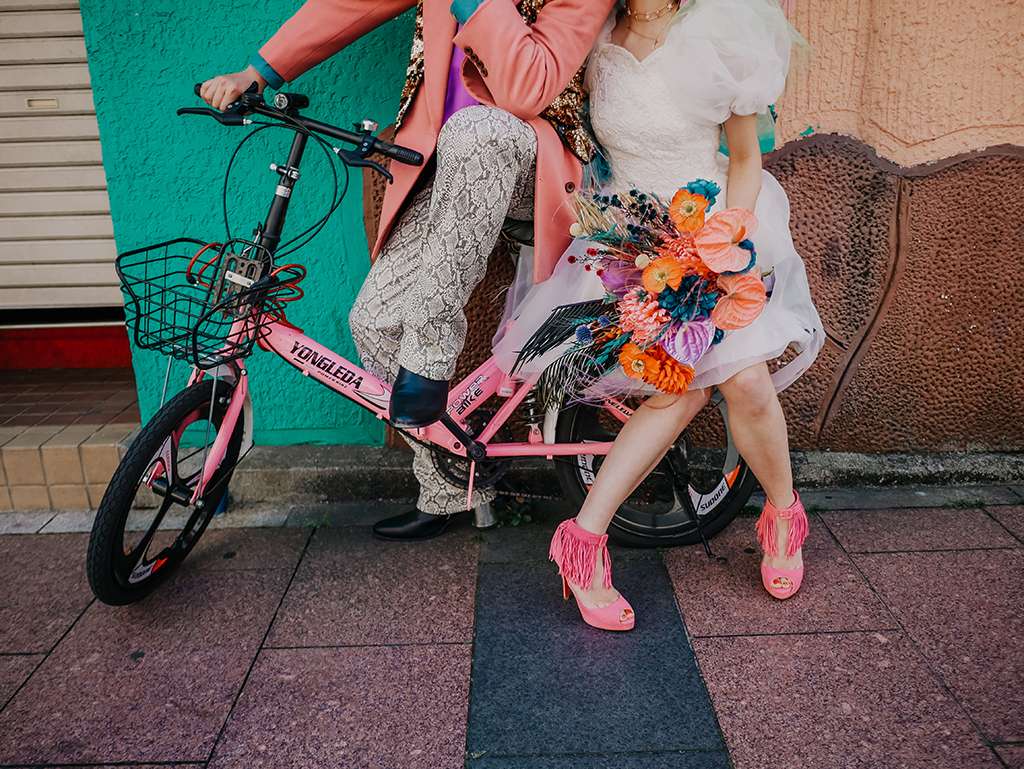 They chose Yokosuka, close to Tokyo, for the shoot location as there is an American base there and the culture surrounding it fitted the theme. They had fun getting portraits around town, before a pitstop of their favourite pizzas to fuel up for a very unique trash the dress session with ketchup and mustard!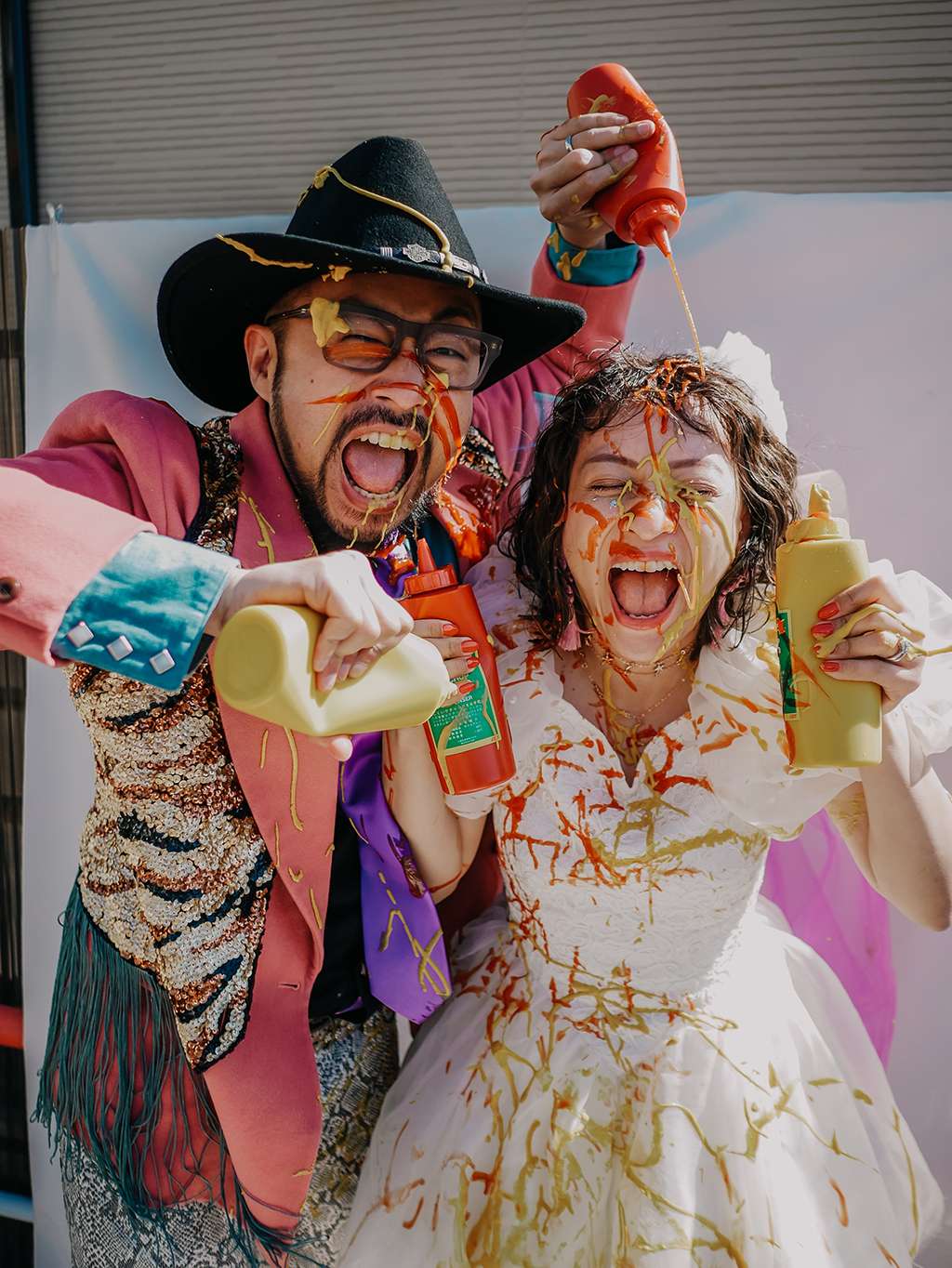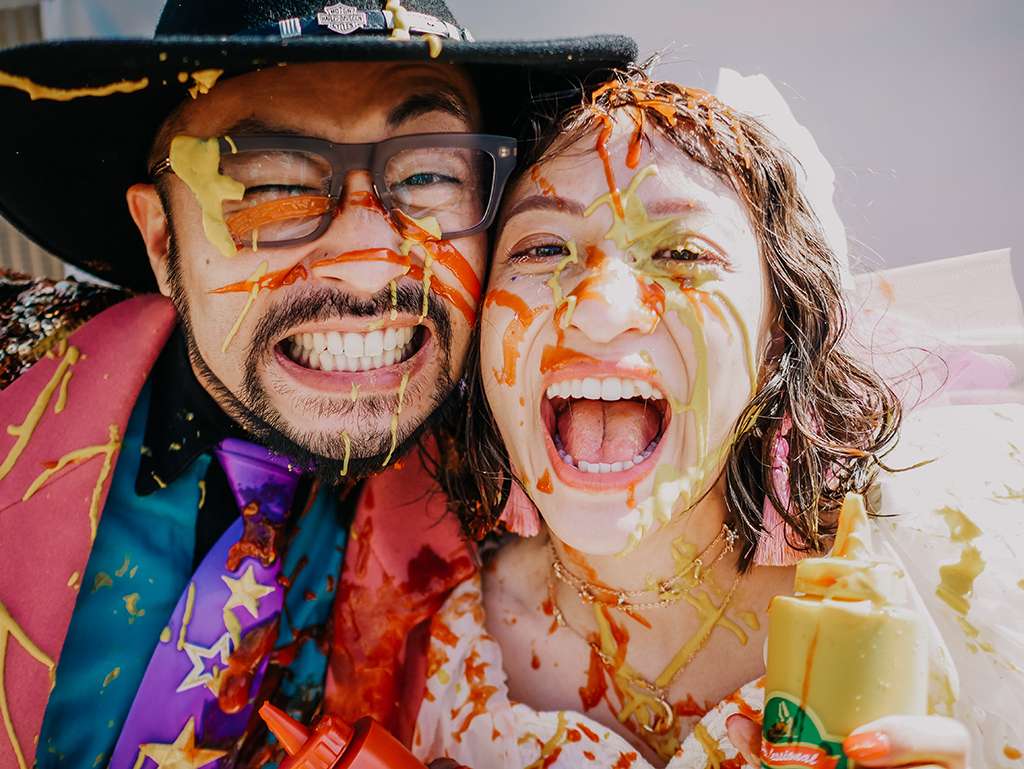 "As you can see, there's a fun and playfulness to my photography that I hope inspires other couples to make their own fun on their wedding days or pre-wedding shoot." We think it's the perfect inspiration for carving out some time before your day to have some fun together, away from all the stresses of wedding planning, or even for how to craft your own elopement.