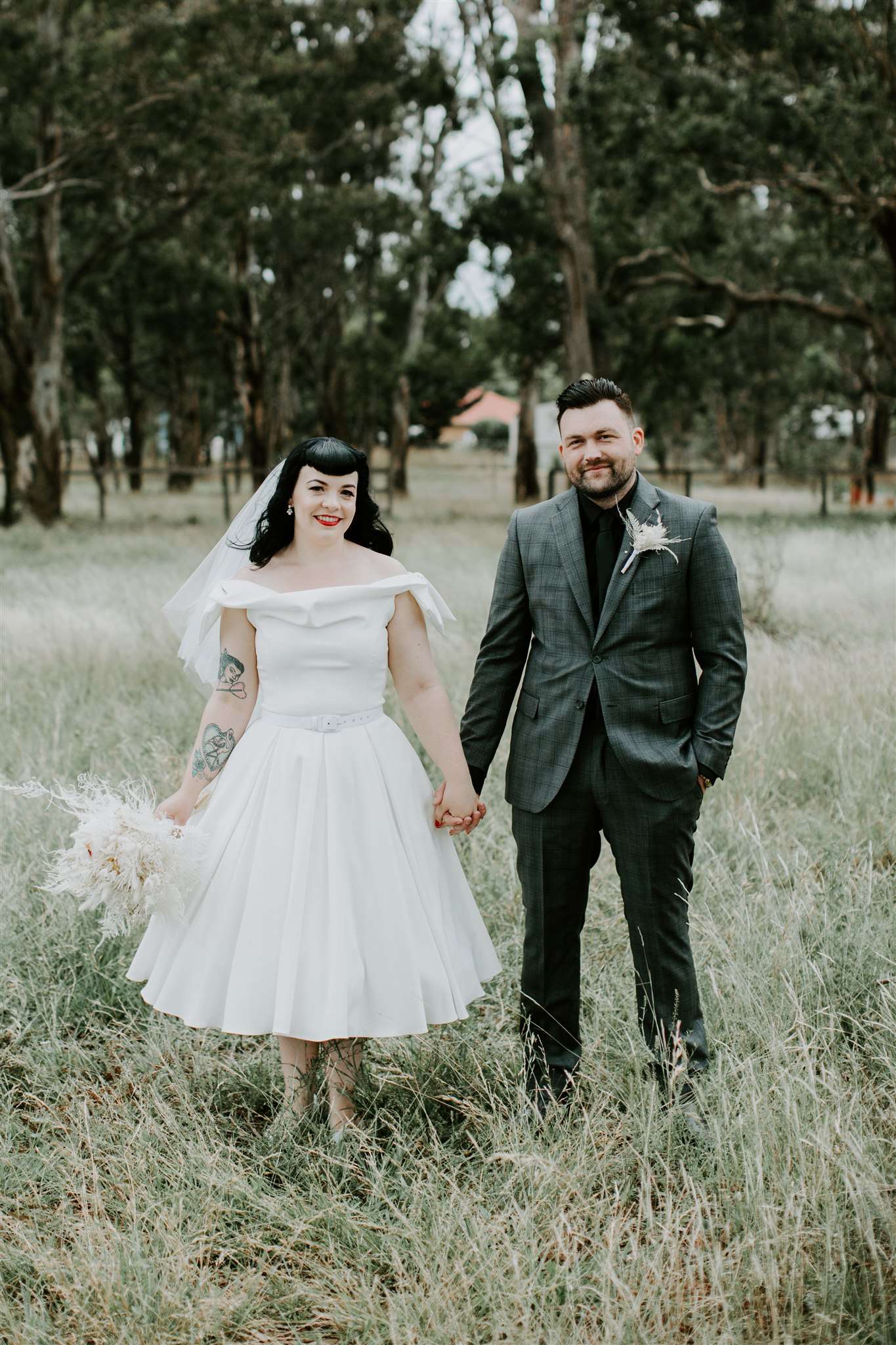 Liana and Daniel were married in a little country town called Toongabbie in Victoria, Australia. The ceremony was held in a tiny church which was the perfect size for their 40 guests.
They had been engaged for three years because every time they started planning the wedding they would find out they were having a baby! However the pandemic made them realise there is no time like the present and as they had been waiting for so long they just decided to go for it! They then planned the wedding in just eight weeks all by themselves.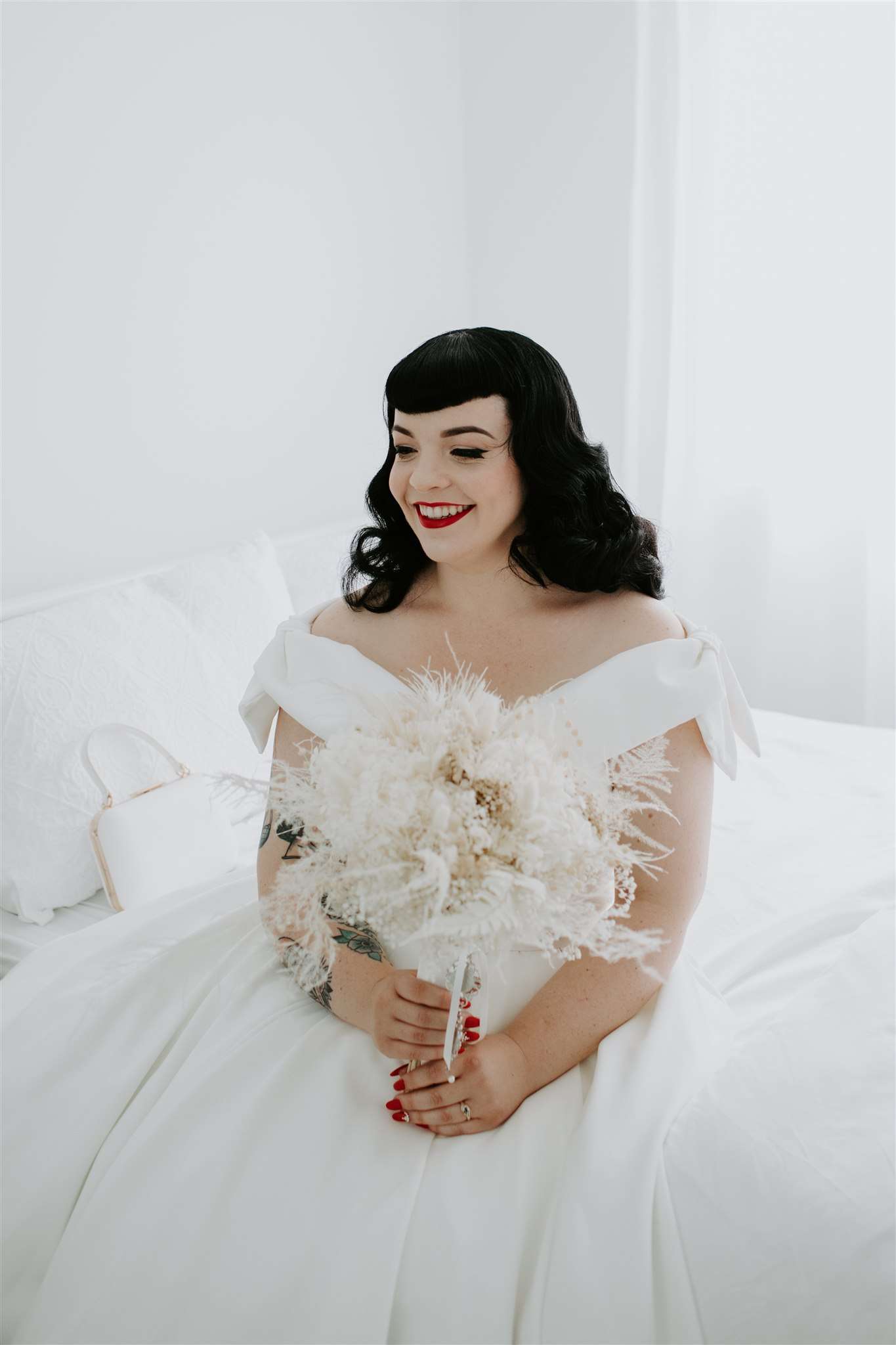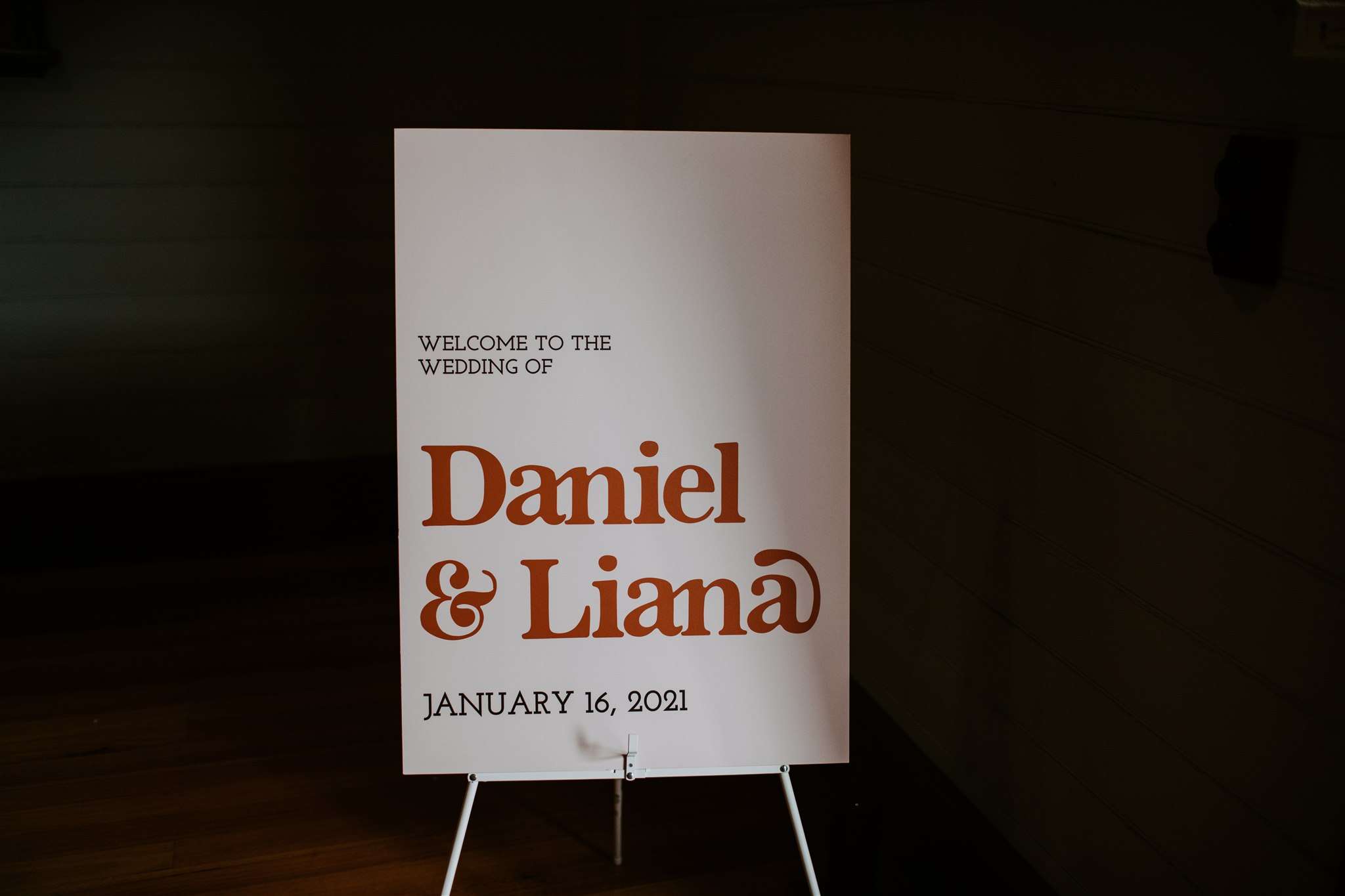 "Our main inspiration was to have a very relaxed wedding so we had a small 50s style ceremony with our family", Liana began. "As a vintage hair stylist and make-up artist I've worked on so many weddings and one thing I've always taken away is that the energy and excitement is always the same and it's always beautiful. It doesn't matter if it's a backyard wedding, a big fancy wedding, the bride and groom are sticking to old school values or they have gone completely the opposite way and everything is completely unique! I just wanted our day to be about us and finally completing our family."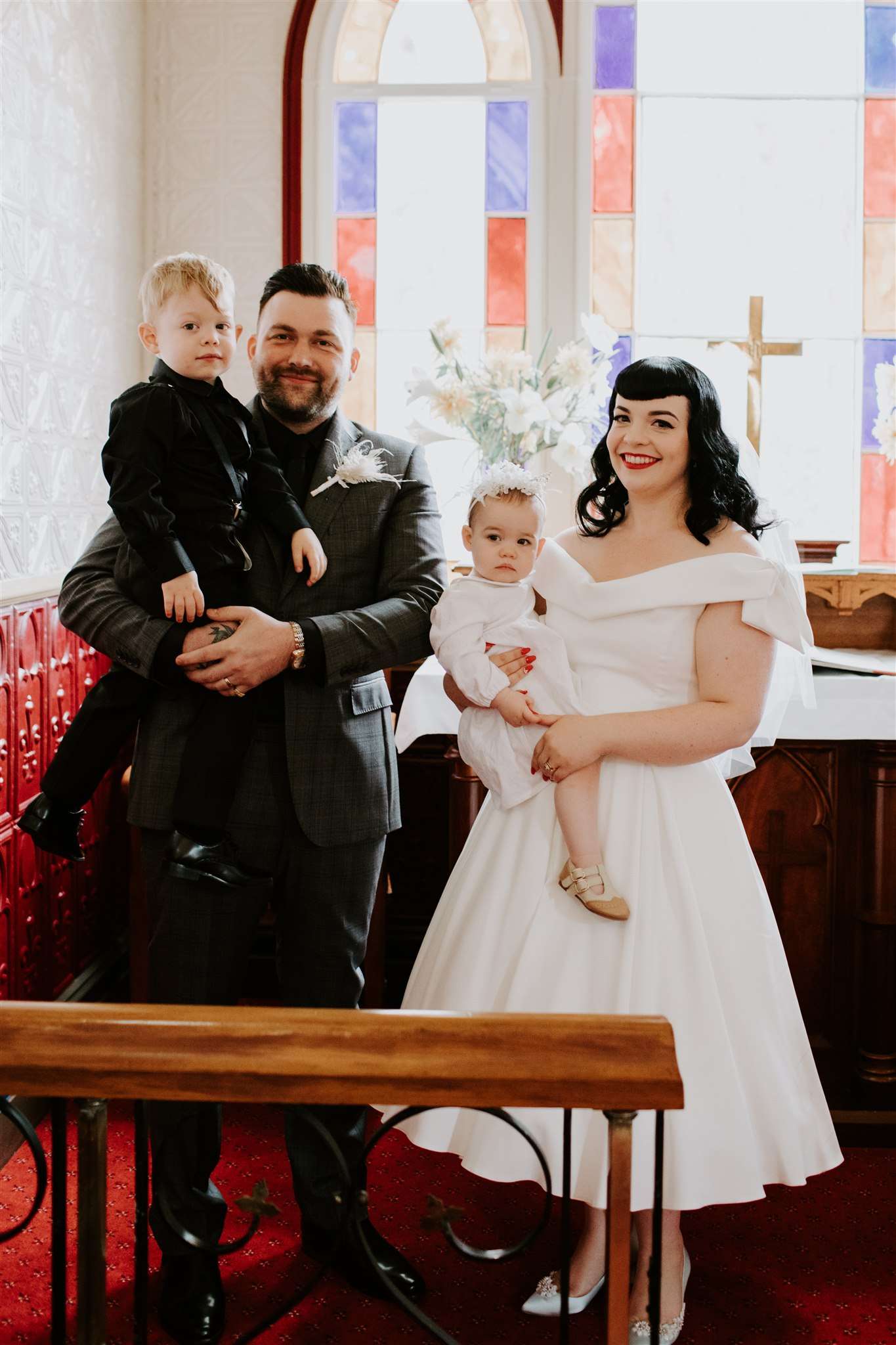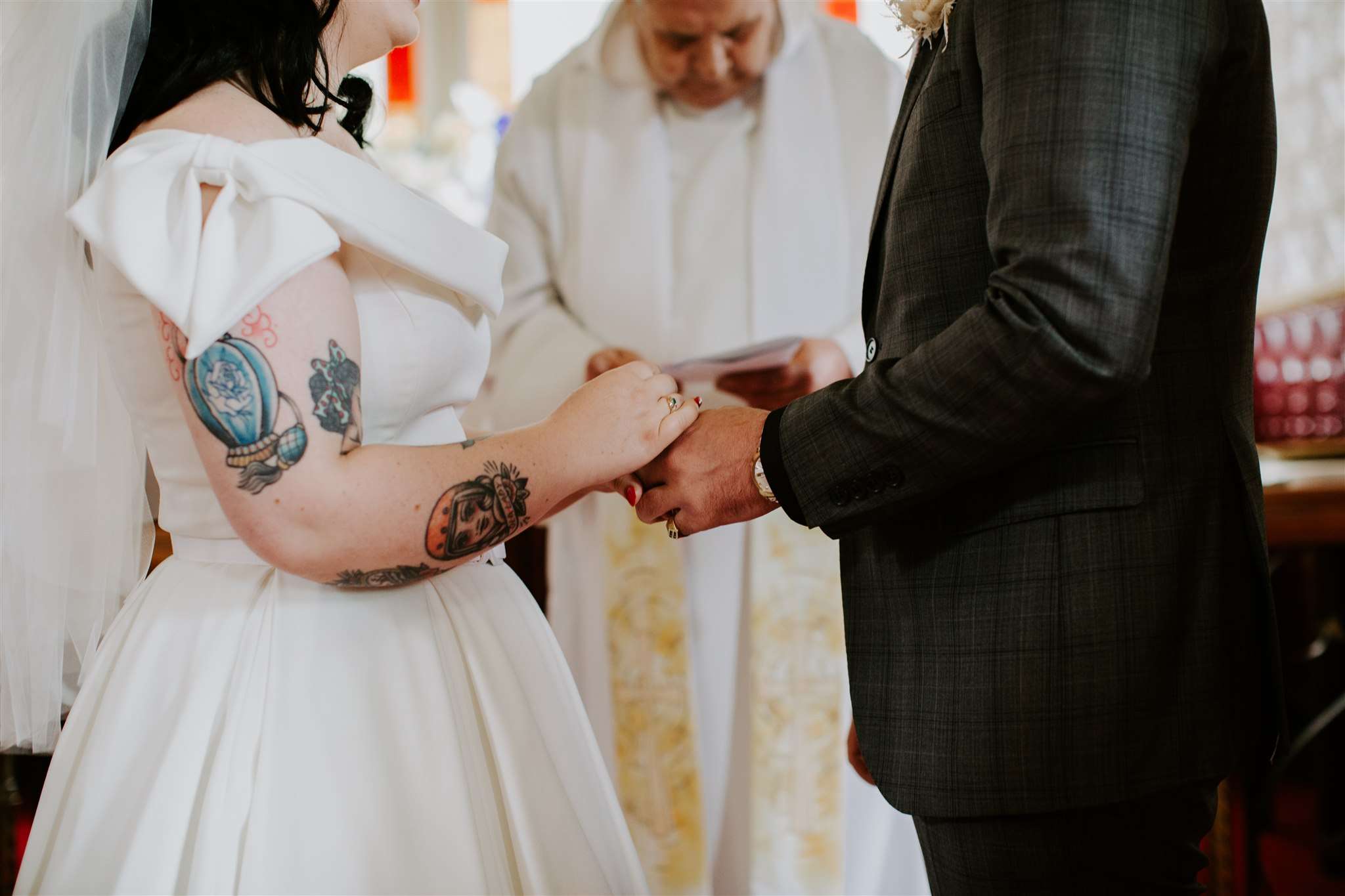 One of their most unique and fun elements was that they did a naked photoshoot for their engagement (re-enacting Nick Offerman and Megan Mullally) which they then put onto magnets to give yo their guests as favours! "We are obsessed with them and their quirkiness. It was so much fun and completely us. Our families think we are crazy so we decided to have our photo printed onto magnets for them all to take home on the day of the wedding!"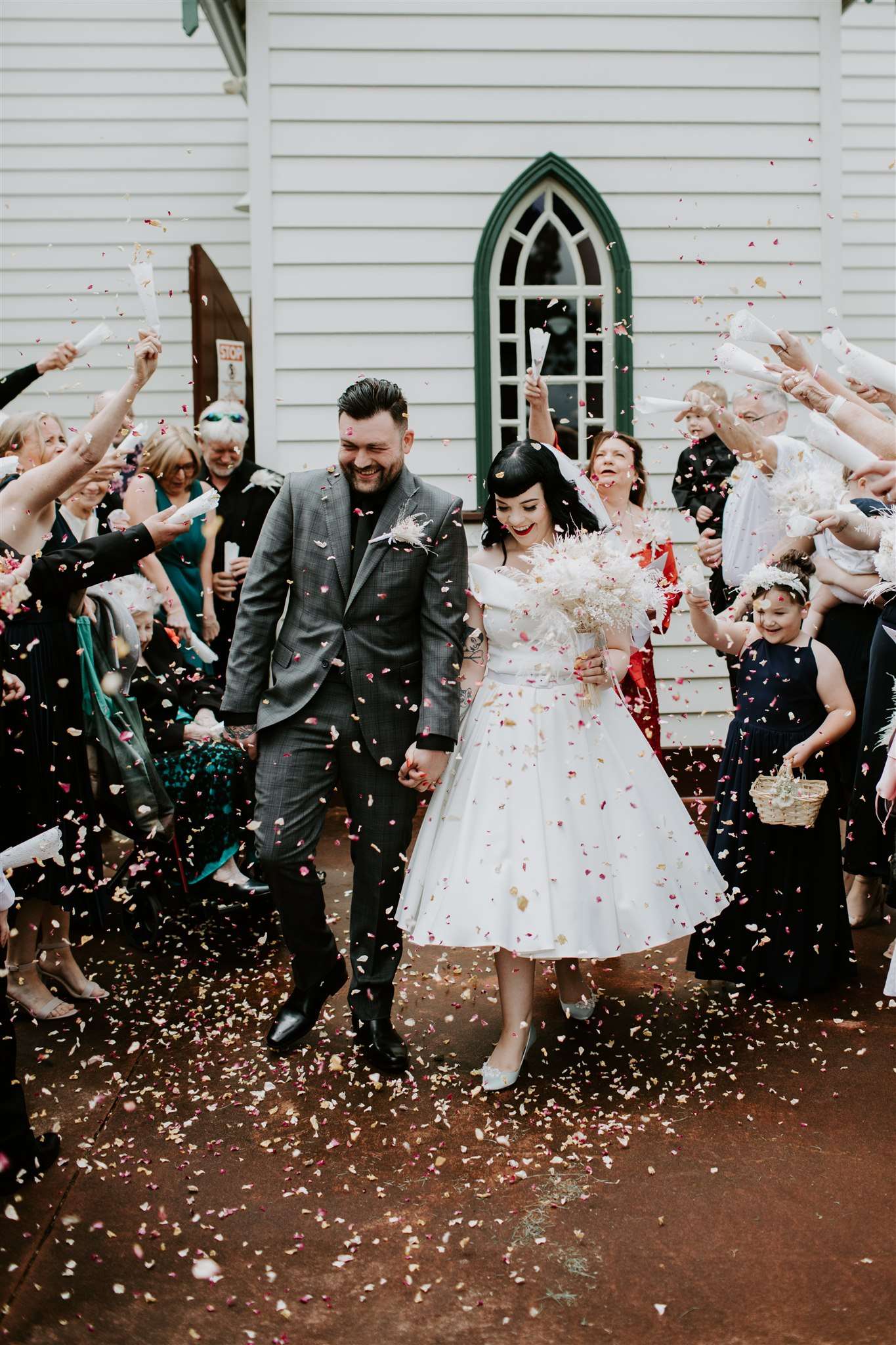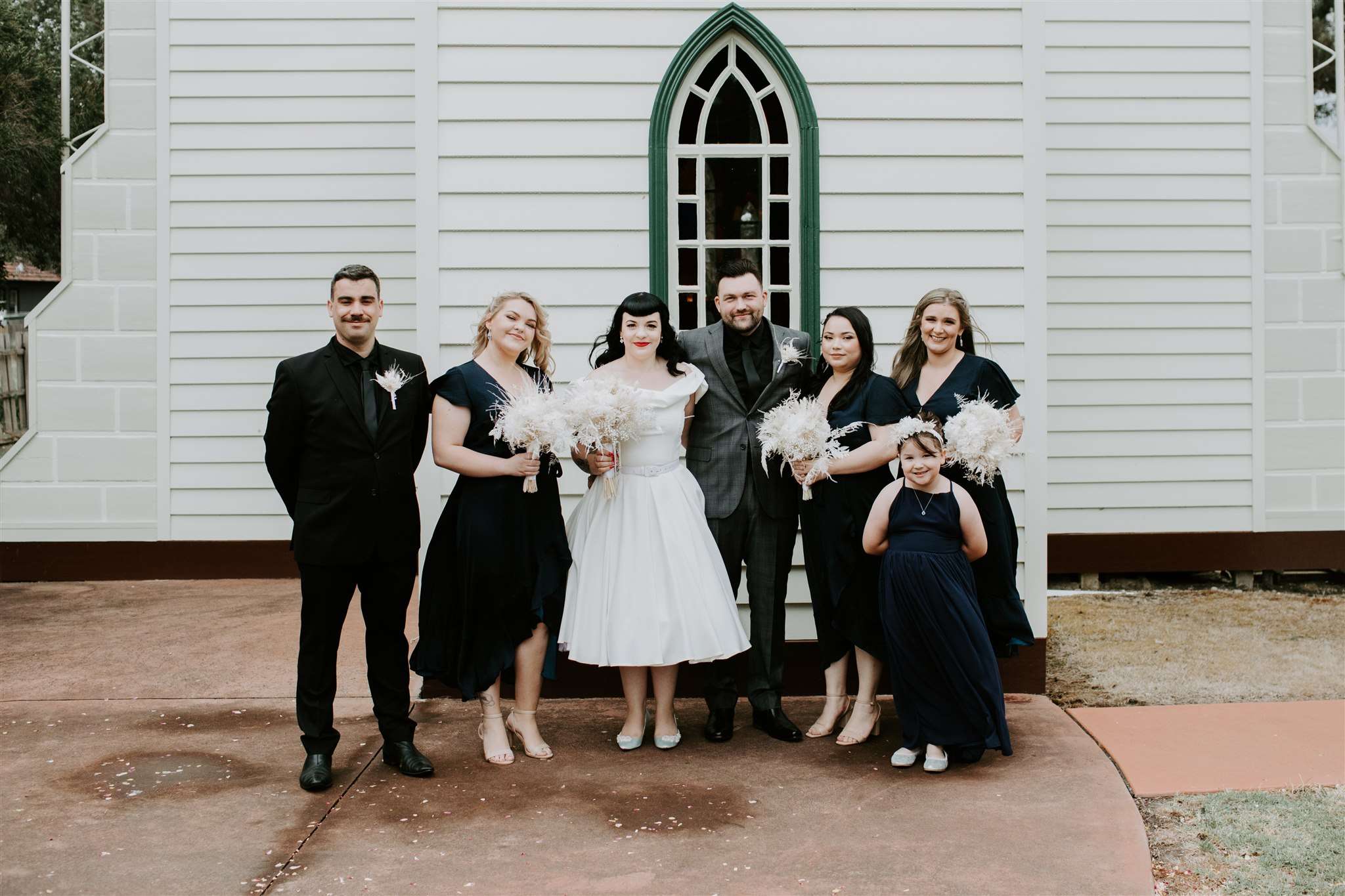 "Not everything needs to come from a wedding or bridal shop", Liana advises. Her dress was a prom dress from The Pretty Dress Company and only cost $355 (AUD) and her bridesmaids wore dresses from a department store. Angie's Cake Emporium made the cake and the dried flowers were from Artisan Dried Blooms.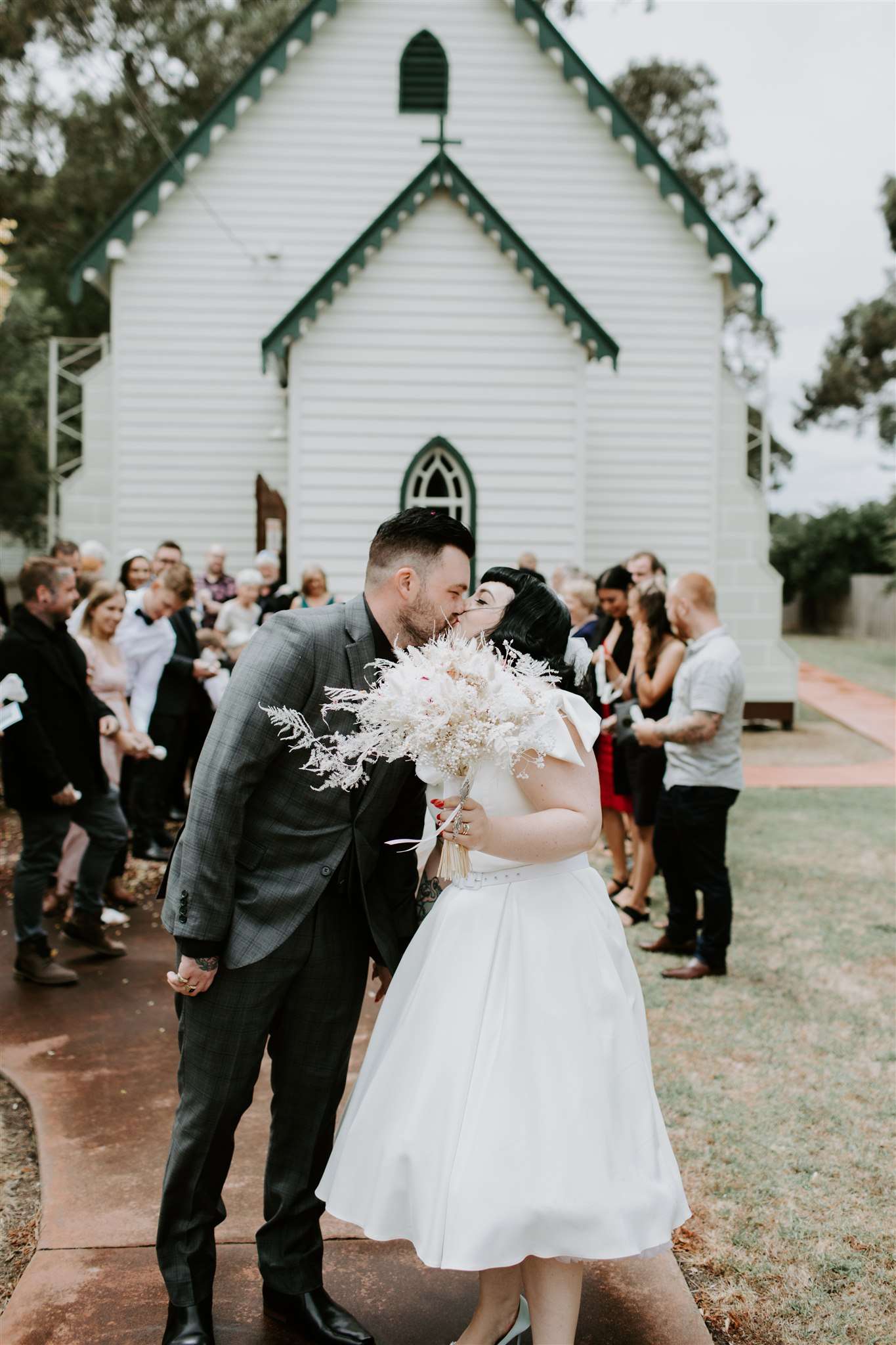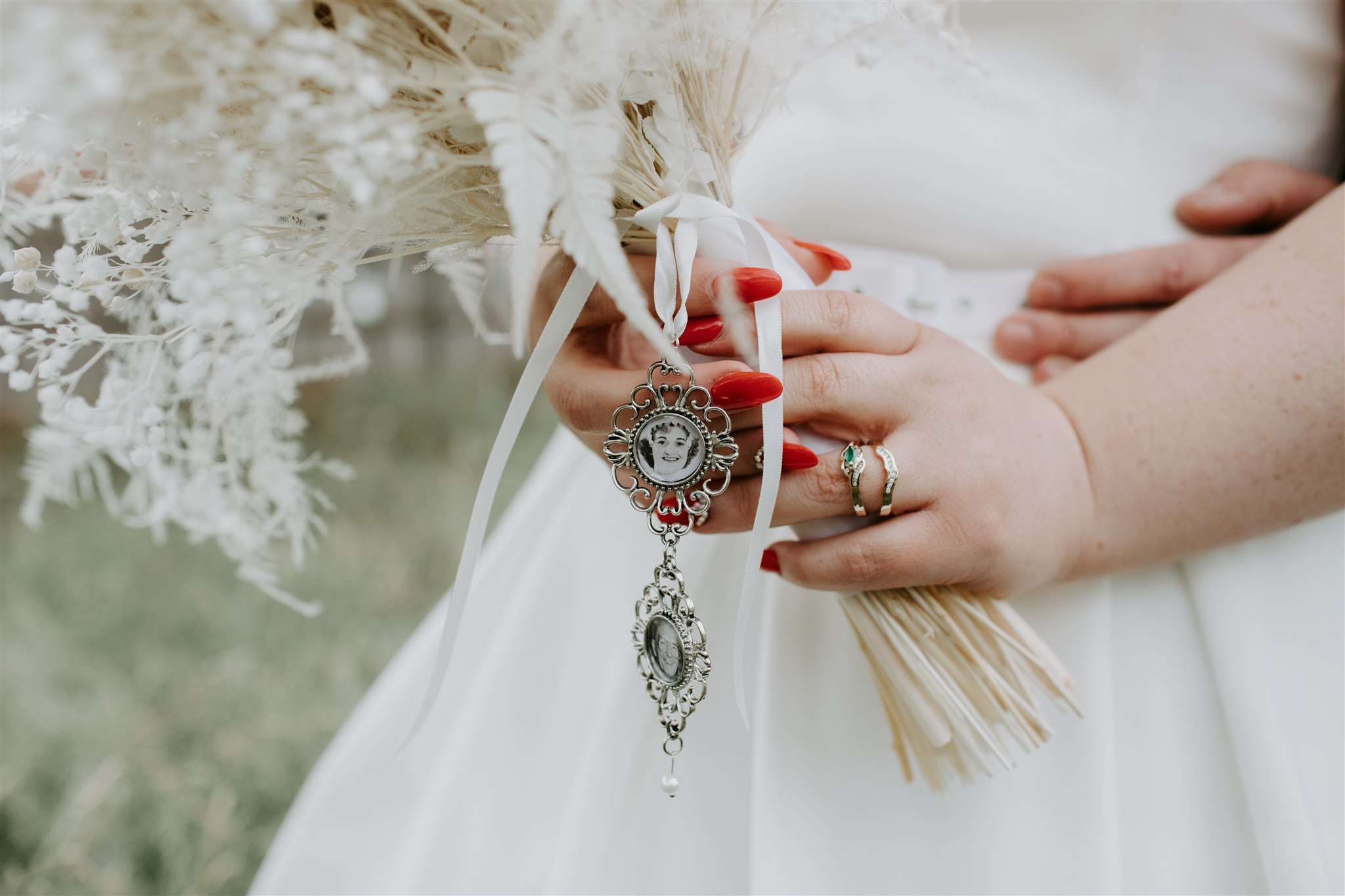 "I bought all the table decorations myself locally and from Etsy", she continued. "We did a lot of navy and gold, with pops of pink in the styling. The day before the wedding we brought up our family and the bridal party and we spent the night setting up the hall for the reception. I had records made for the table centrepieces that had our names and wedding date on them. The florist made matching centrepieces to our bouquets. All the flowers were dried so family were able to take home a bunch for themselves."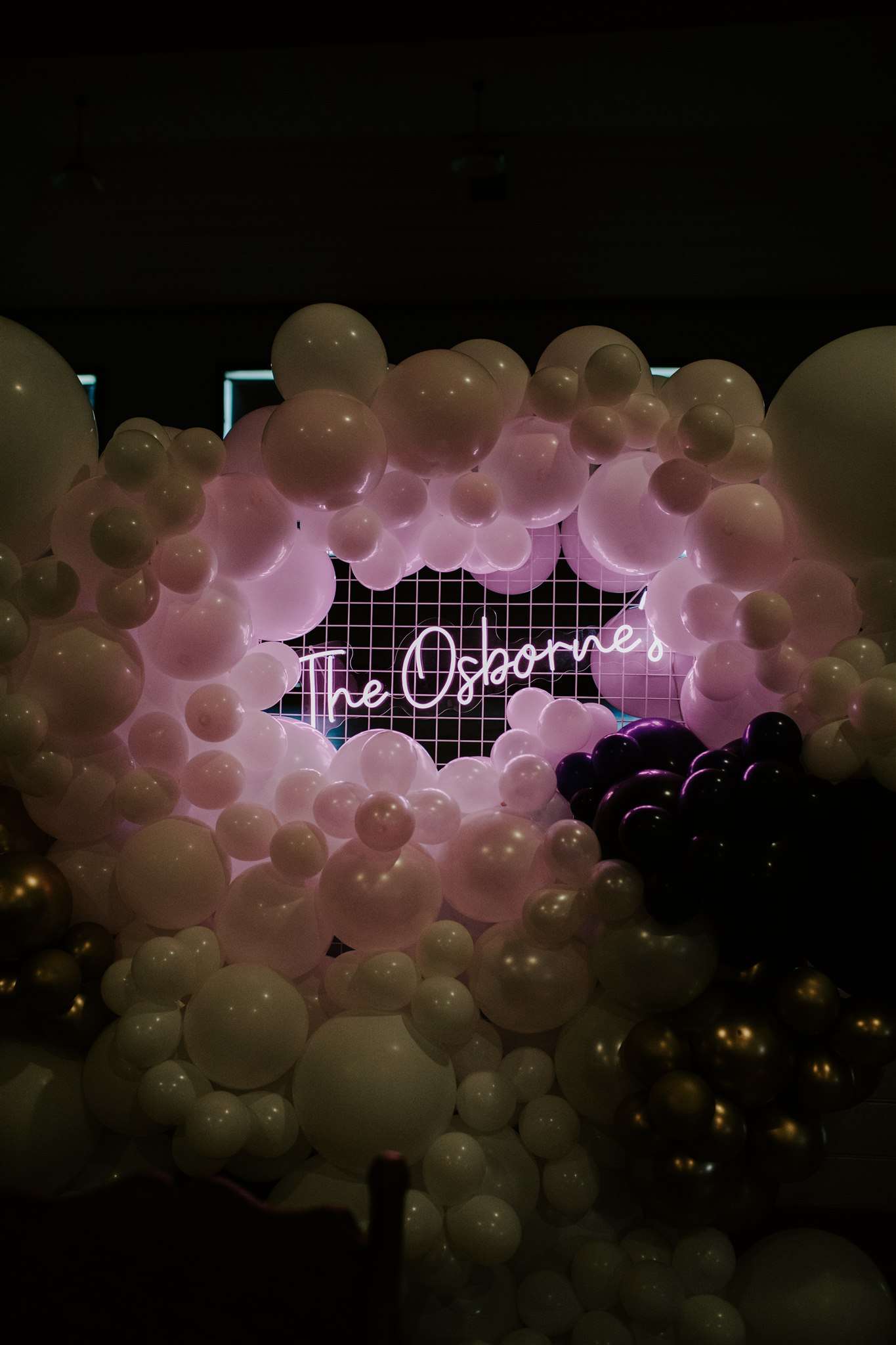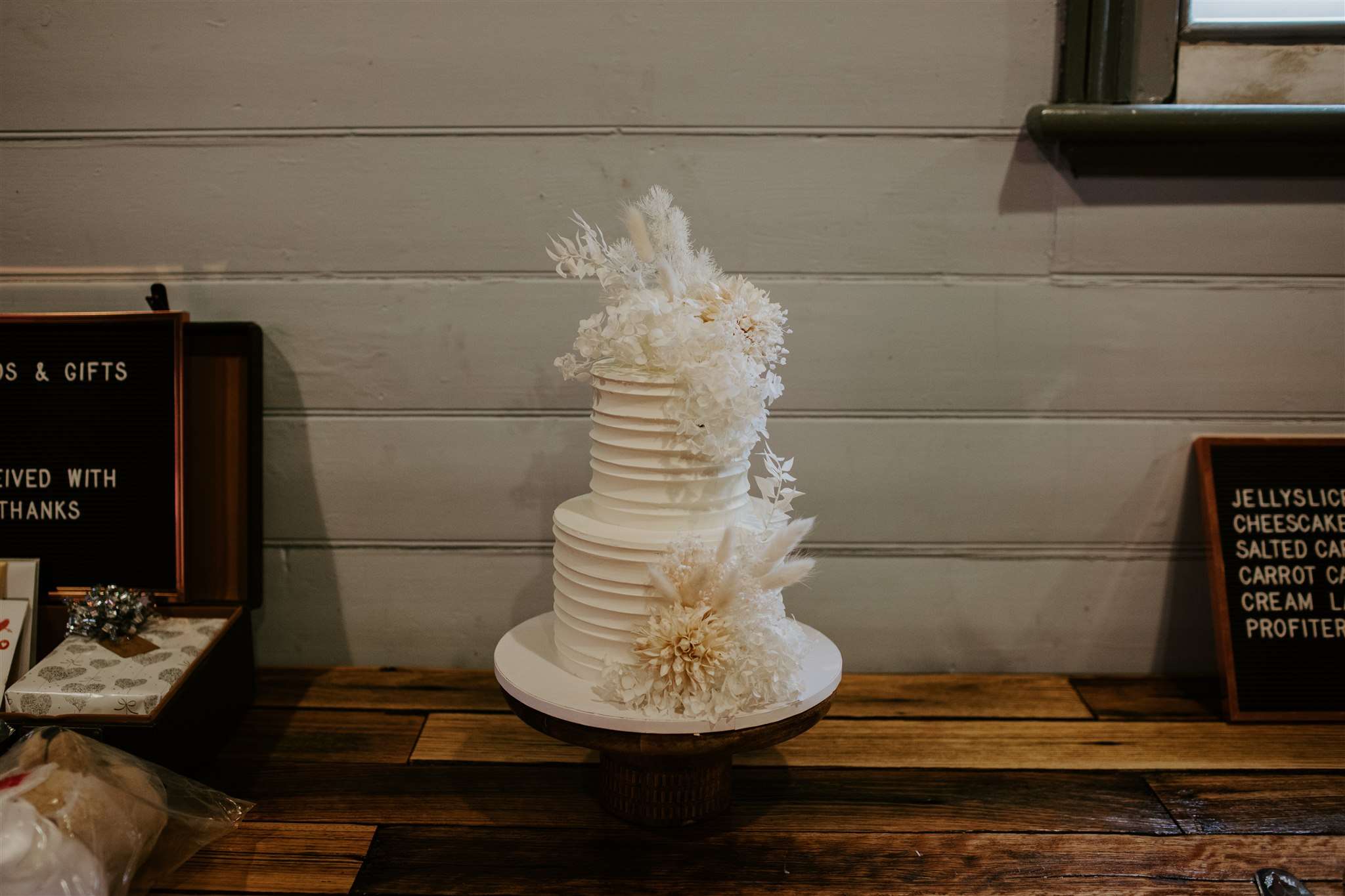 "I think mostly everything was DIY because I love having creative control. I really tried to keep it basic and simple though because I didn't want to go crazy on spending and with two little children I didn't have as much time to make everything."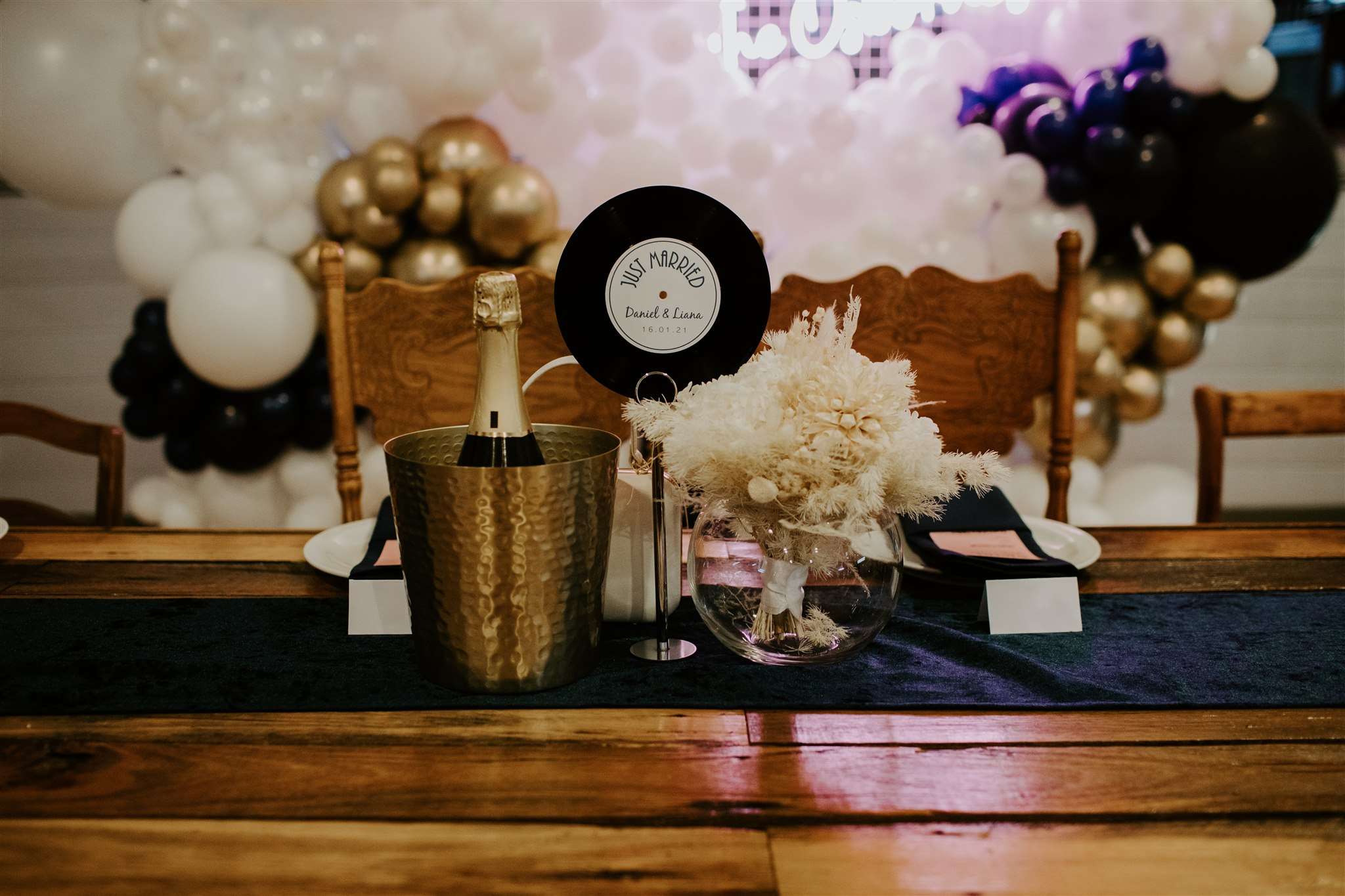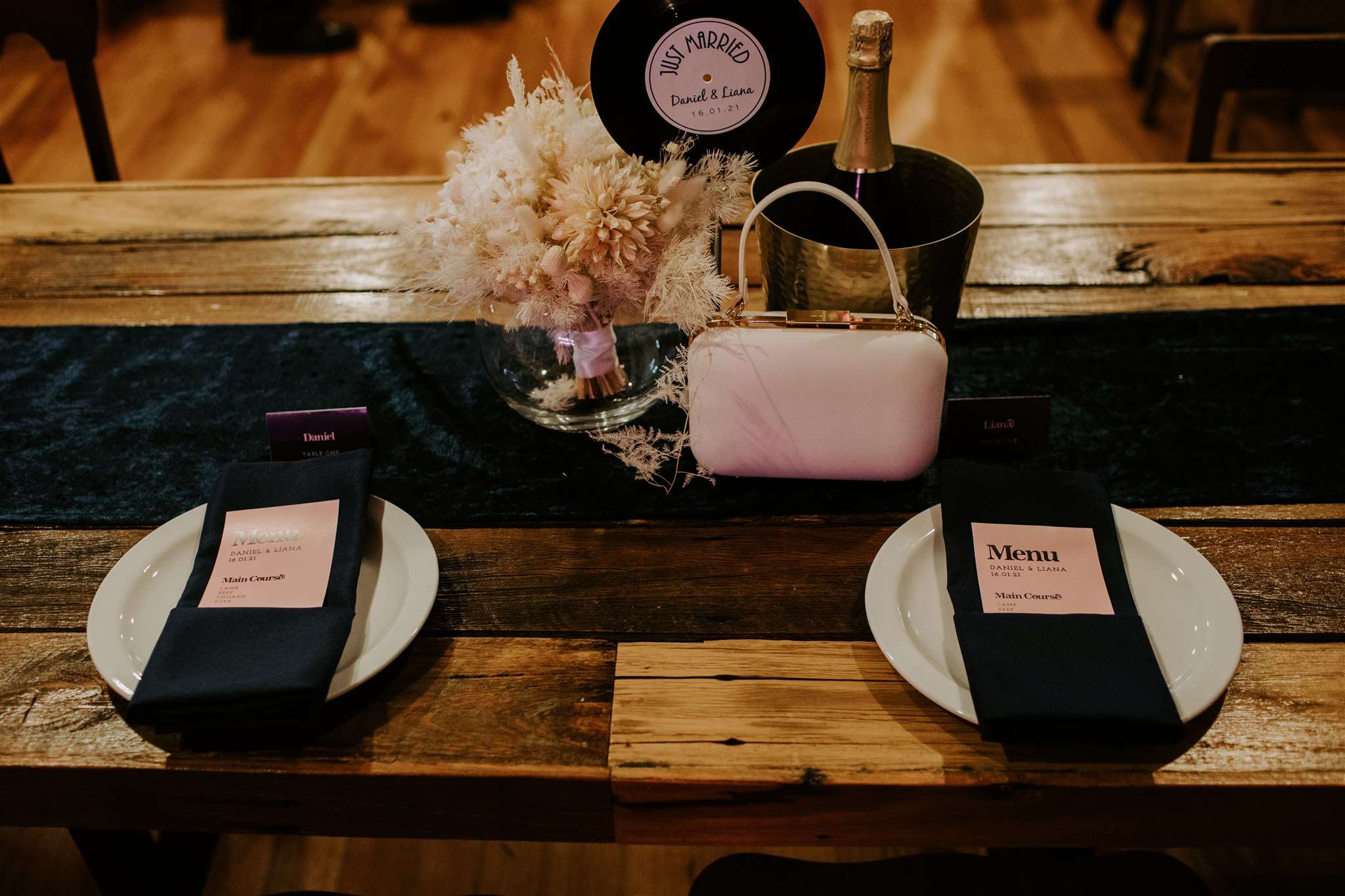 Of their $10,000 budget (approx. £5,300), their biggest cost was their photographer, Lisa Hayman. "I wanted to make sure we had a great photographer (which we were really happy with) because the big thing you take away from a wedding is the beautiful photos to look back on. My favourite part of the day was the first look too, which we hadn't planned but Lisa suggested. It was honestly the best part of the day aside from getting married. Having that alone time with Daniel was perfect and I got the tears out of the way there. I will always remember how peaceful it was and only hearing my footsteps as I was walking up to hold his hand."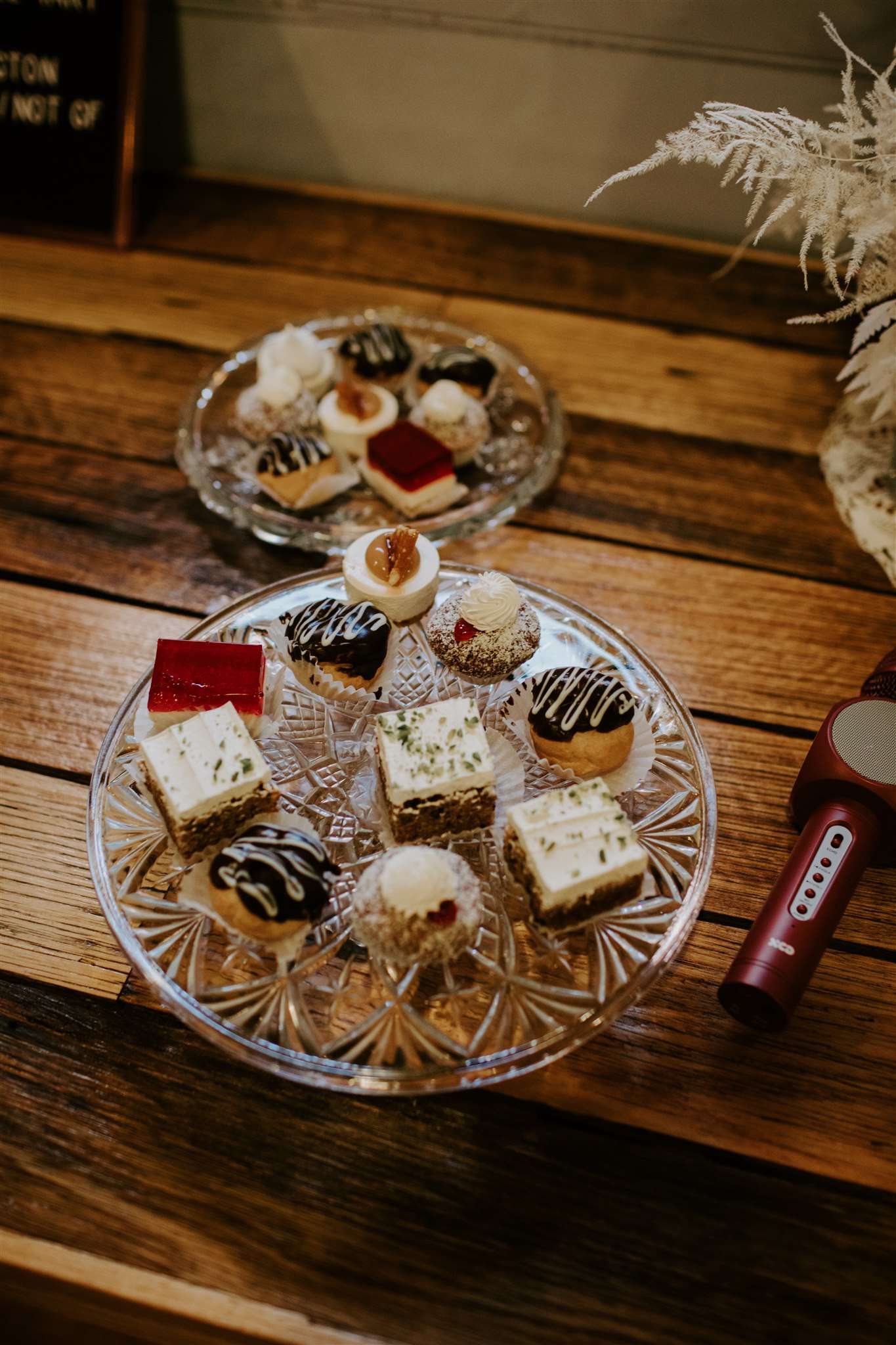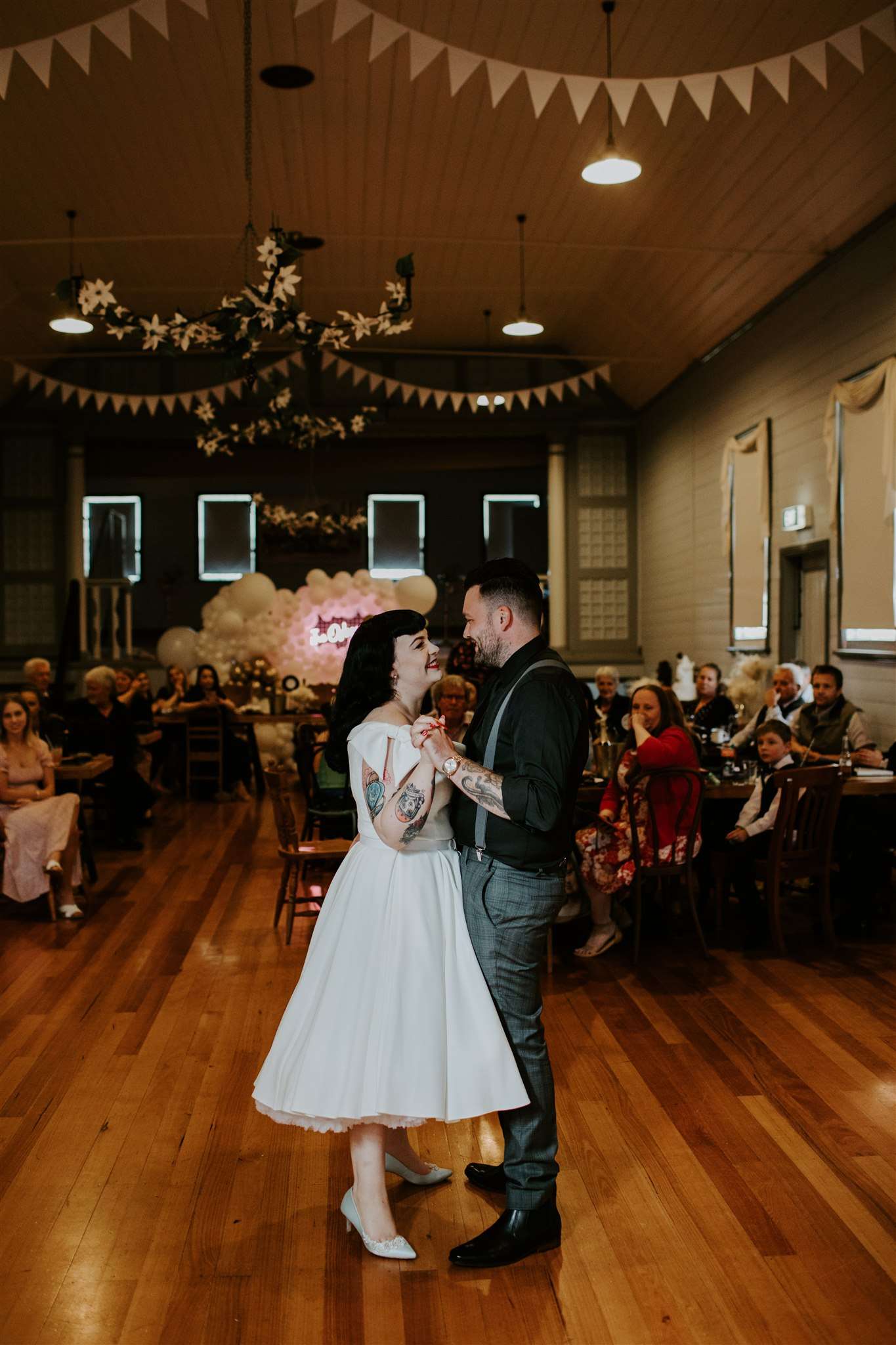 "I wouldn't have changed a thing about our day at all! We did so badly want photos on Daniel's Harley Davidson but the weather did not allow it! The only day that week where it was raining on and off, but rain on your wedding day is good luck right!?"