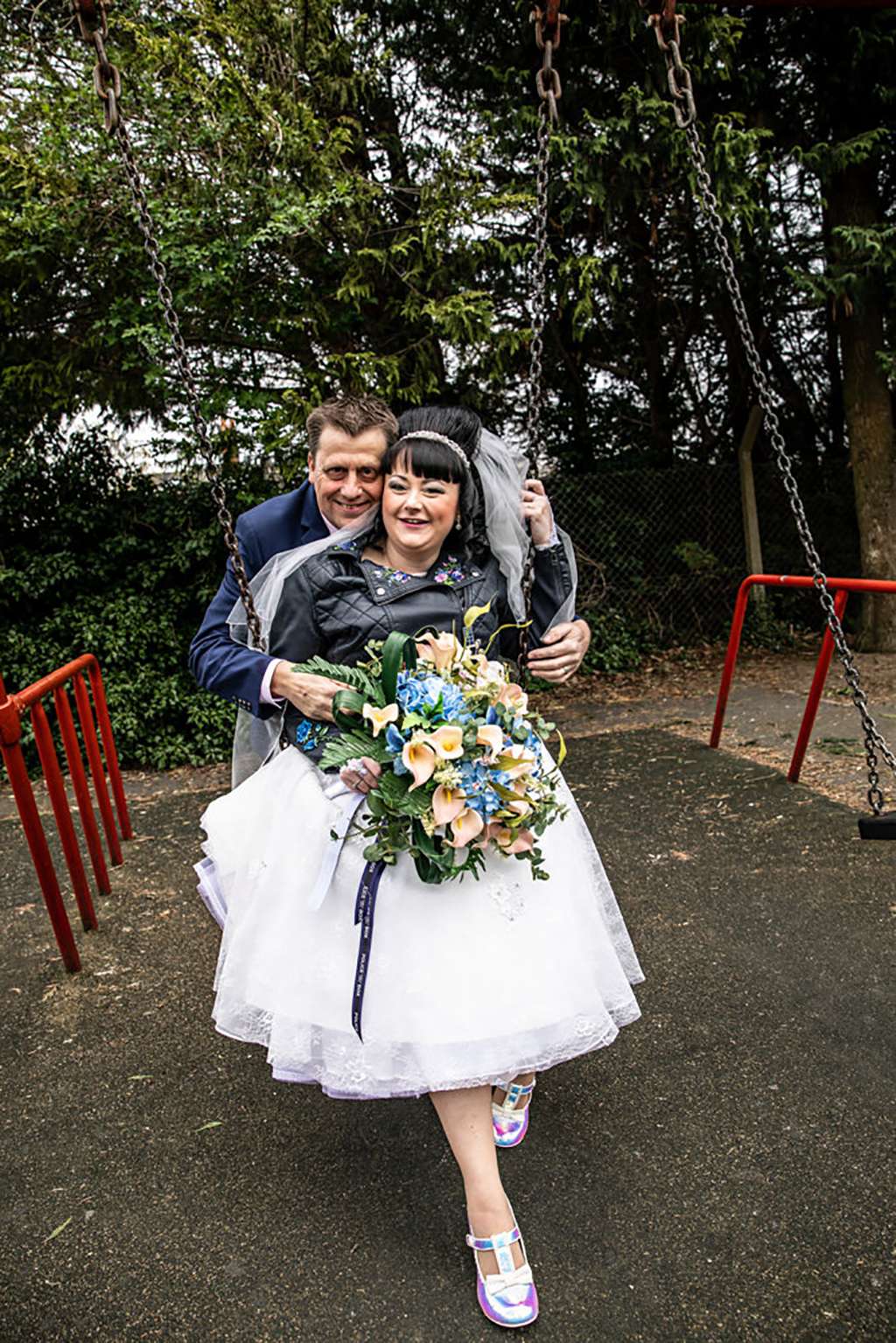 When the groom is a magician and the bride a comedian, you know their wedding day is bound to be packed with entertainment! In fact there wasn't a dull moment in Robyn and Martin's October wedding day, with musicians, magicians, singing waiters, a flashmob and a first dance to Baby Shark! "We just wanted a day full of fun," the bride told us,
"I've been to so many weddings and had hours of making polite conversation and twiddling my thumbs that I was adamant ours would be the opposite. If a family like ours can't put on a show then who can!"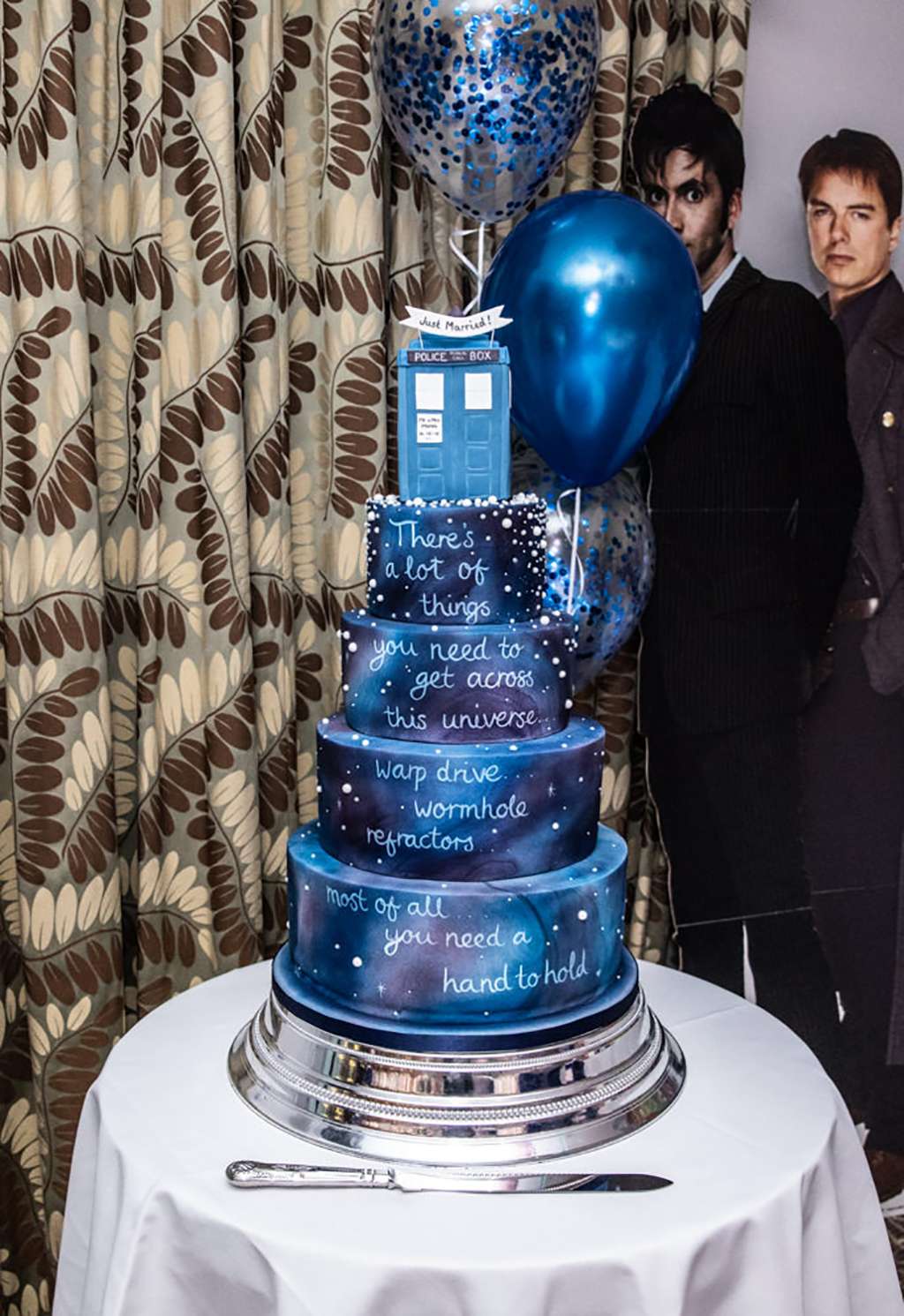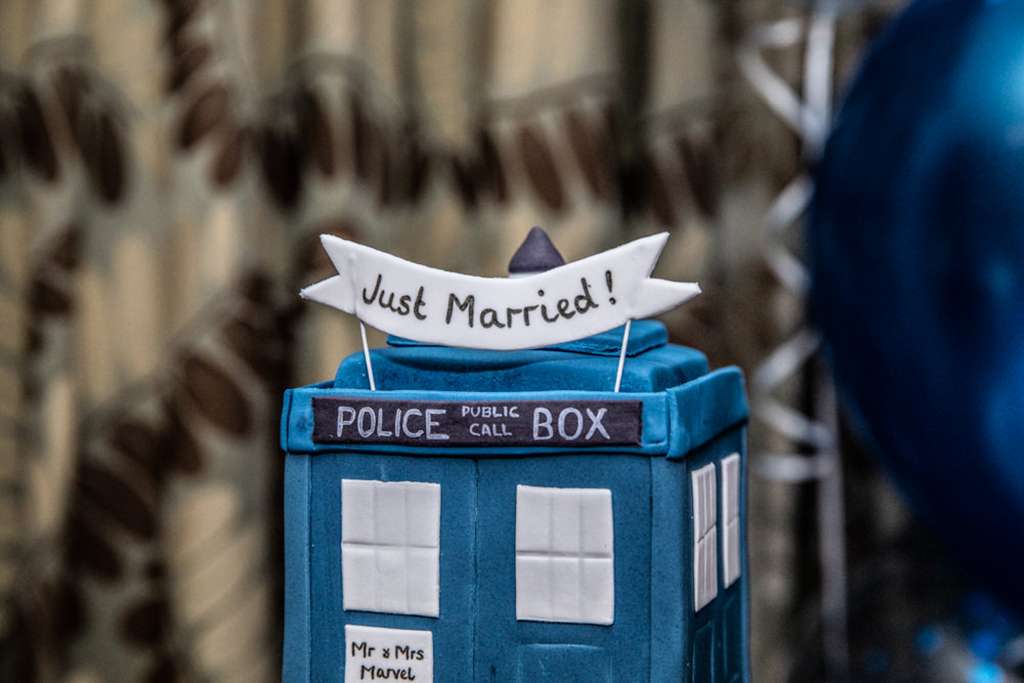 Their day was held at Tilehouse Street Baptist Church in Hitchin before moving on to the Hilton Garden Inn in Luton for the reception. The bride and her mum did tonnes of DIY, spending months in the lead making props and doing almost everything themselves with the help of family, bridesmaids, children and anyone else they could lay their hands on! From custom wine-glass charms as place names to handmade favour boxes, birdcage centre-pieces to a life-size tardis for the couple to secretly make their entrance from for the reception! "I probably took on too much," the bride admitted, "and should have delegated a lot more but I was so secretive about all the little details that it paid off to do it all myself!"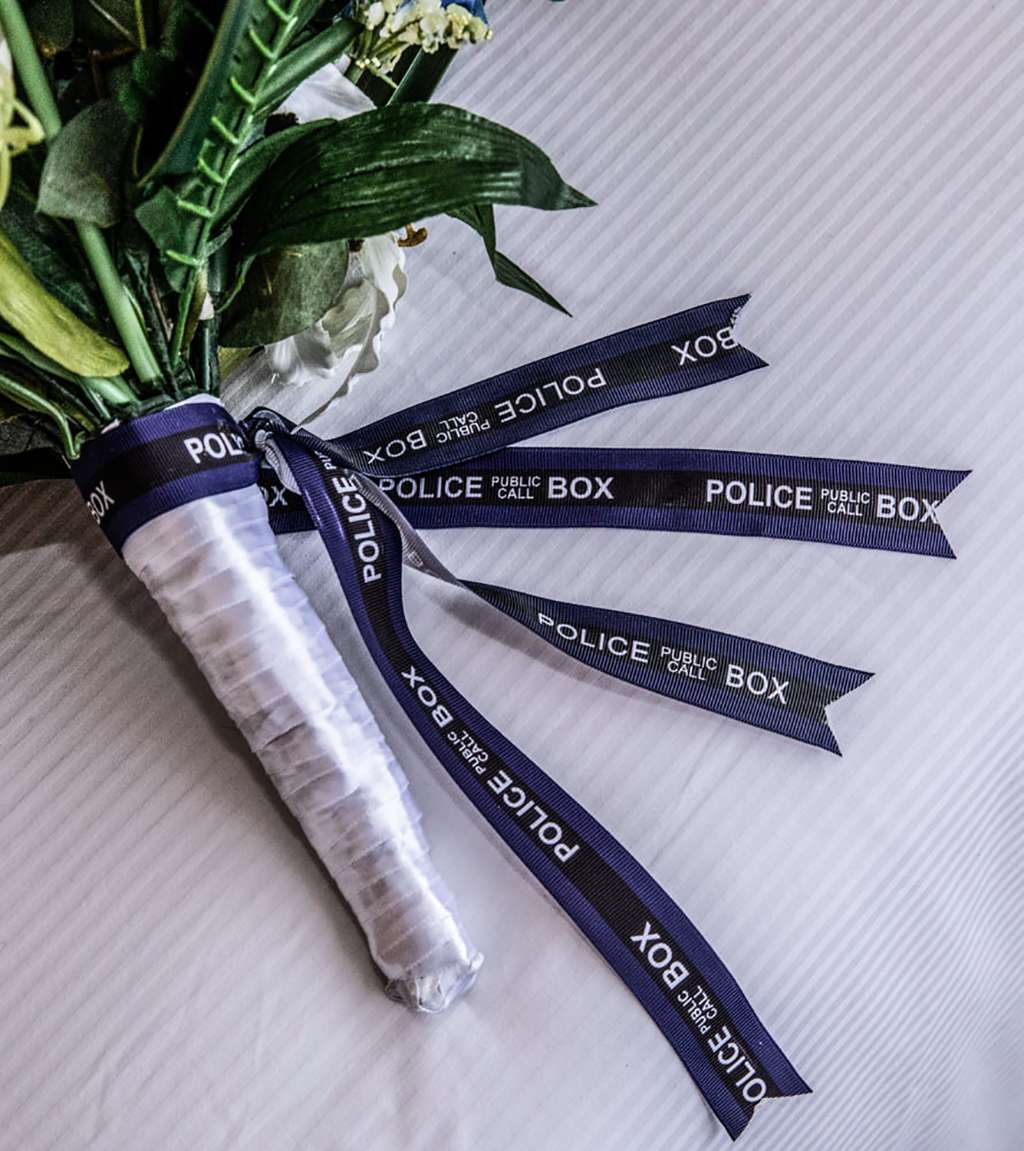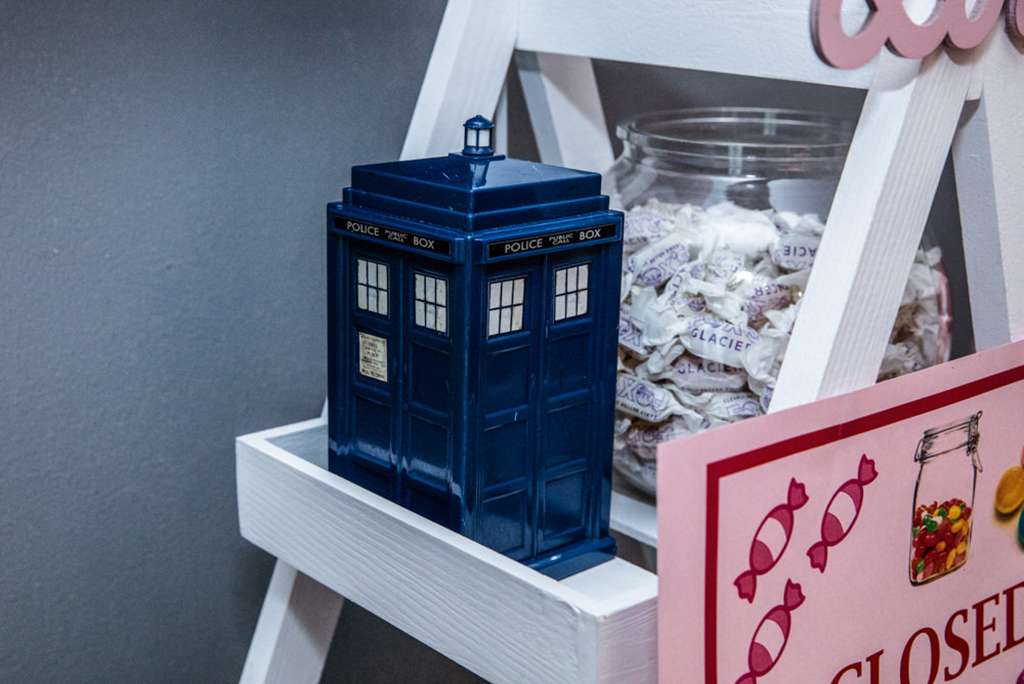 From start to finish the day was packed with thoughtful and surprising touches. "No-one EVER expected me to be wearing white,"Robyn continued, "so the gasps as I entered the church were the first surprise!" She walked down the aisle to a short burst of the Wedding March that dubbed into Amazed by Lonestar. They chose hymns that they knew EVERYBODY would know, "as there's nothing worse than being in church and people struggling to sing along!" They played Reach by S Club 7 and Islands in the Stream by Dolly Parton and Kenny Rogers while they signed the register.
"A stand-out moment was when we had pre-arranged with the Reverend that when the words 'does anyone know of any lawful impediment of why those two people should not legally be wed' were said, the whole front row raised their hands. There was a brief shocked silence from the rest of the guests then there were reams of laughter!"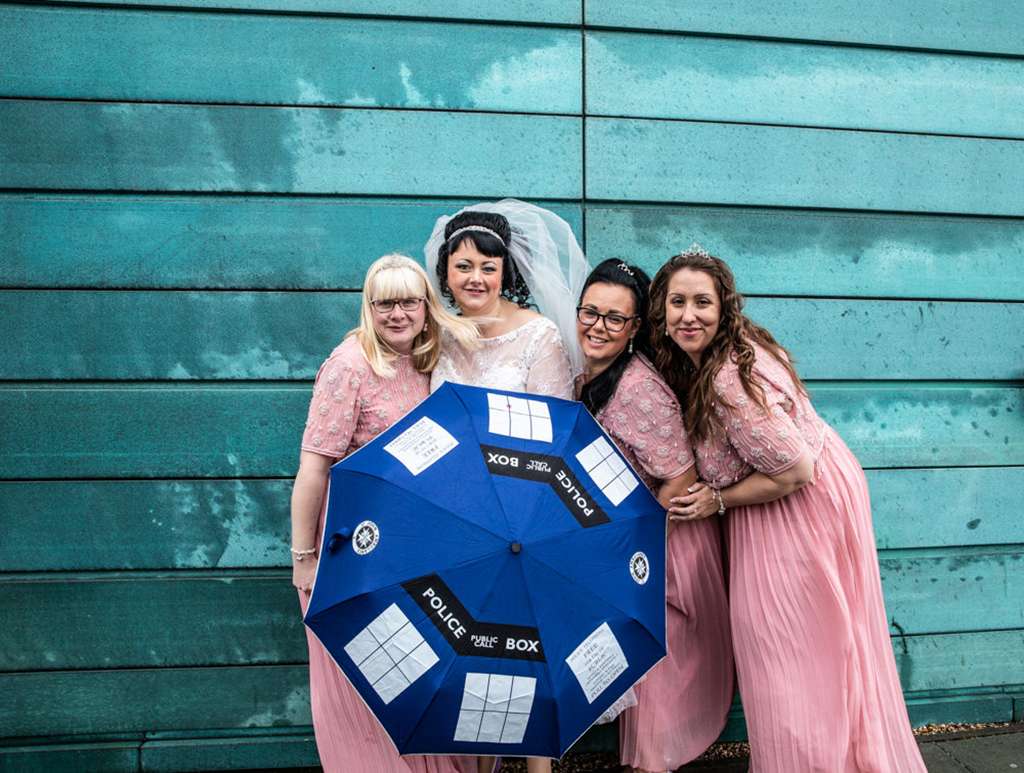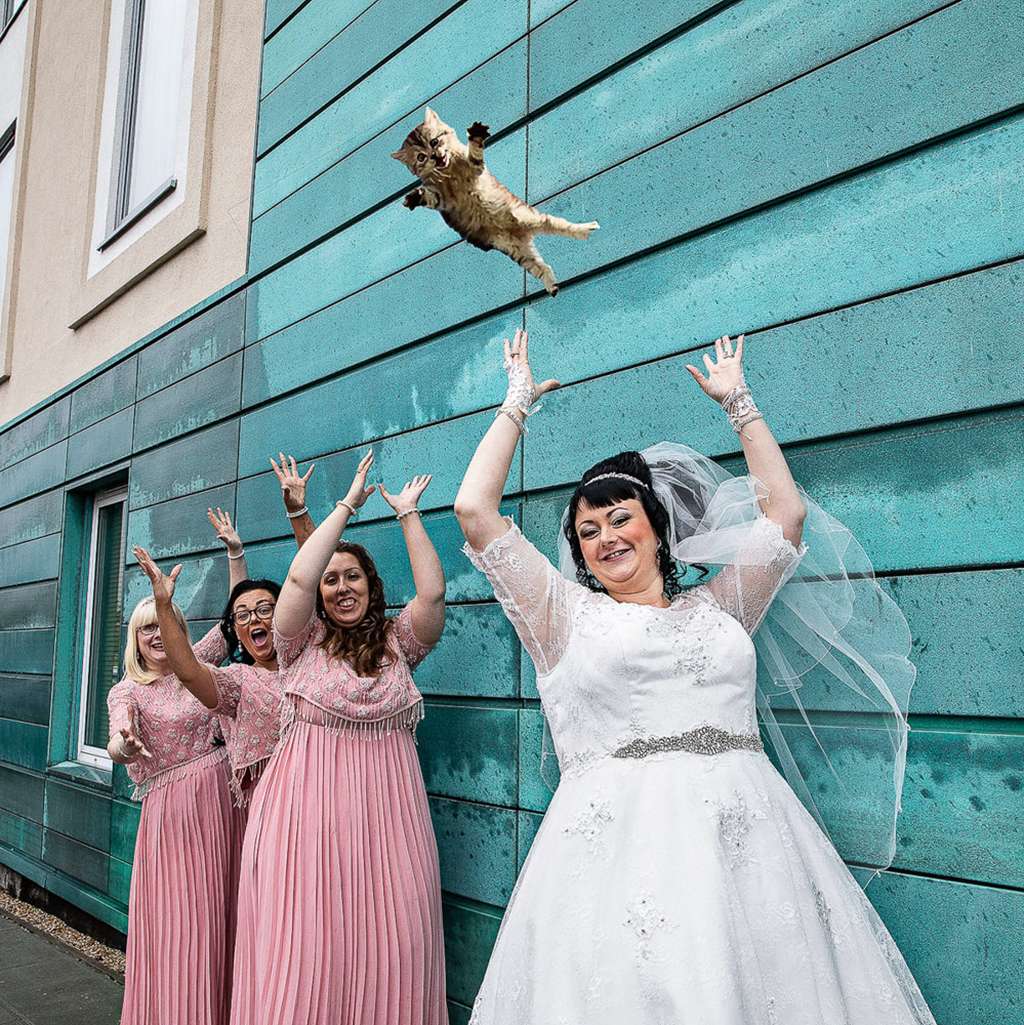 At the hotel for the reception, their guests were handed fizz while their magician friends were armed and ready to perform while the couple snuck off to take their photos. "Card tricks, coin magic and balloon animals entertained between courses, and the singing water stole the show. "I'd arranged this to surprise the groom, but everybody loved him," Robyn said. "He made himself look so incompetent at waiting tables the bridesmaids were almost ready to kill him until he suddenly dropped his tray and then started singing. He serenaded Martin before getting the whole room dancing, I even did a duet with him to All About That Base by Megan Trainor. The whole thing was a costly extra that wasn't a necessity but was well worth the expense!"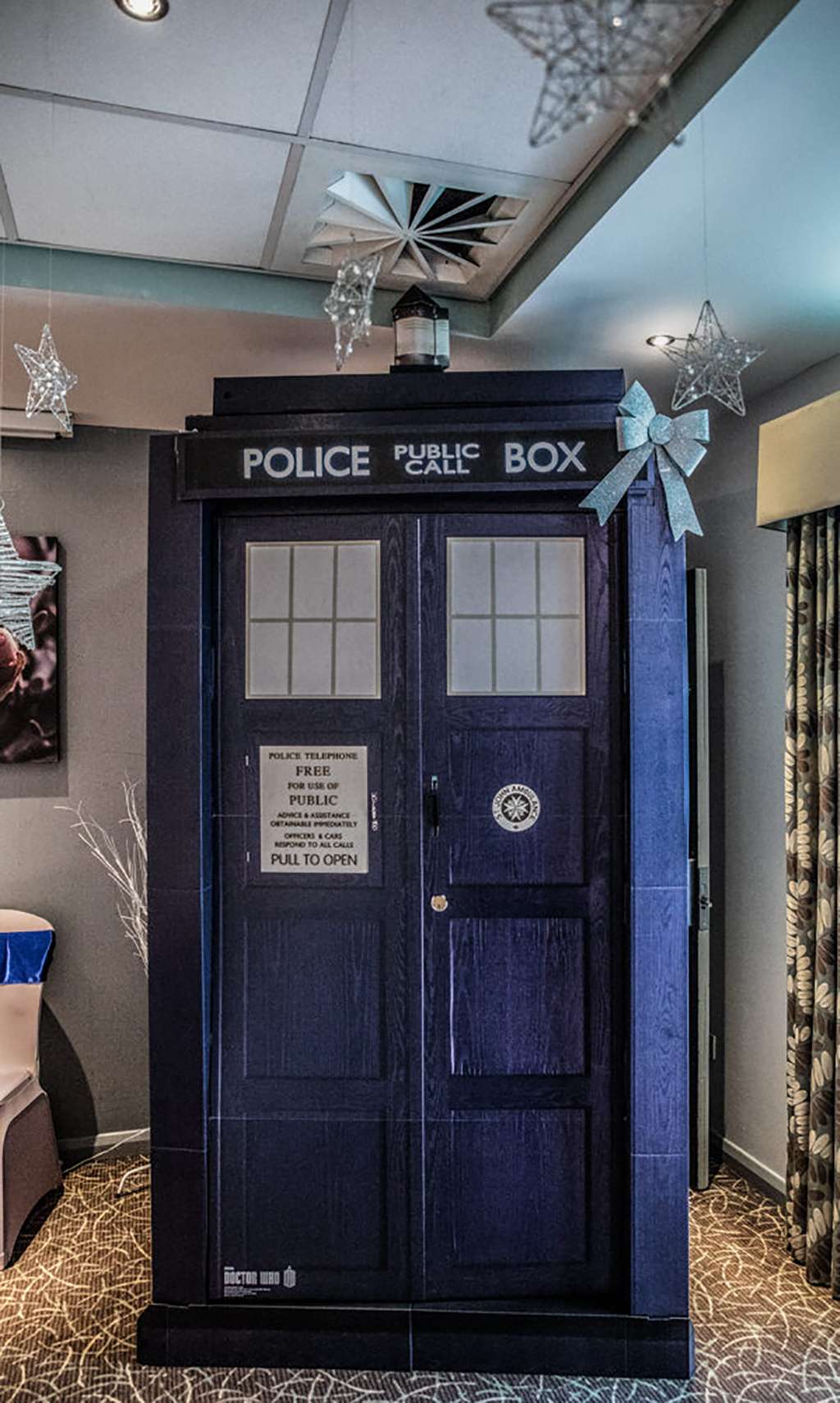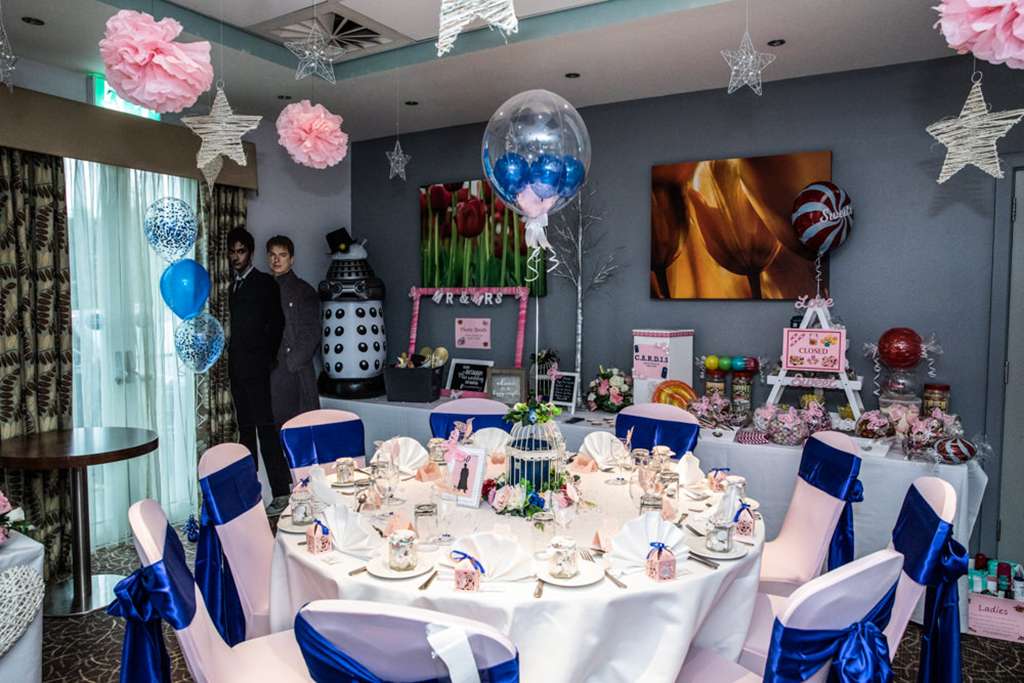 Of course their first dance was an opportunity to inject some fun, too. The bridal party arranged a flash mob of Baby Shark to interrupt their 'serious' dance, and when they played it a second time, they asked everyone to join in. "Then the Glitter Fairies attacked and it was the funnest, glitteriest evening I've ever seen," Robyn continued. "Even the most straight-laced people cracked and ended up looking like disco balls."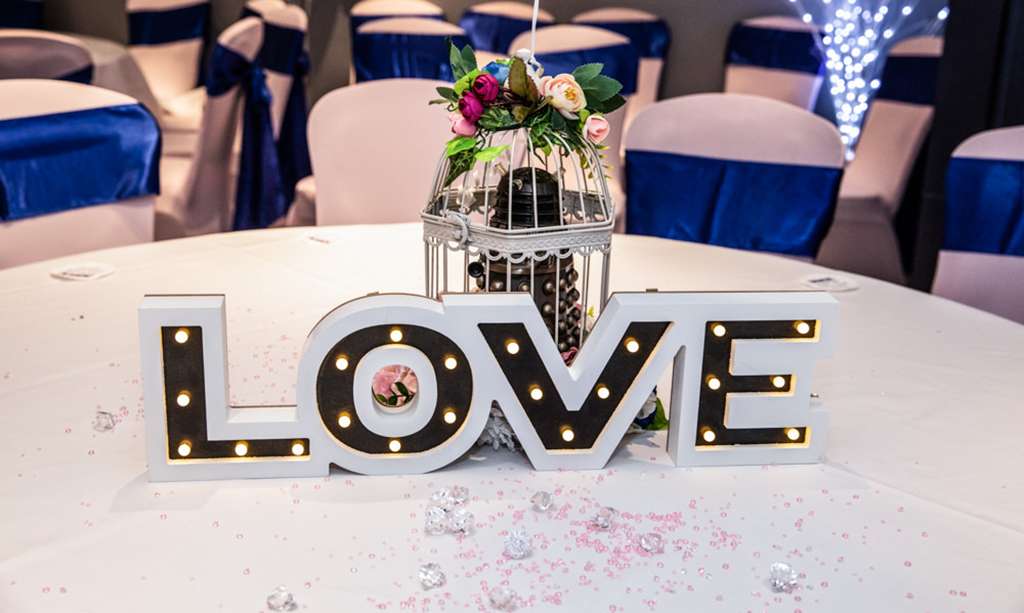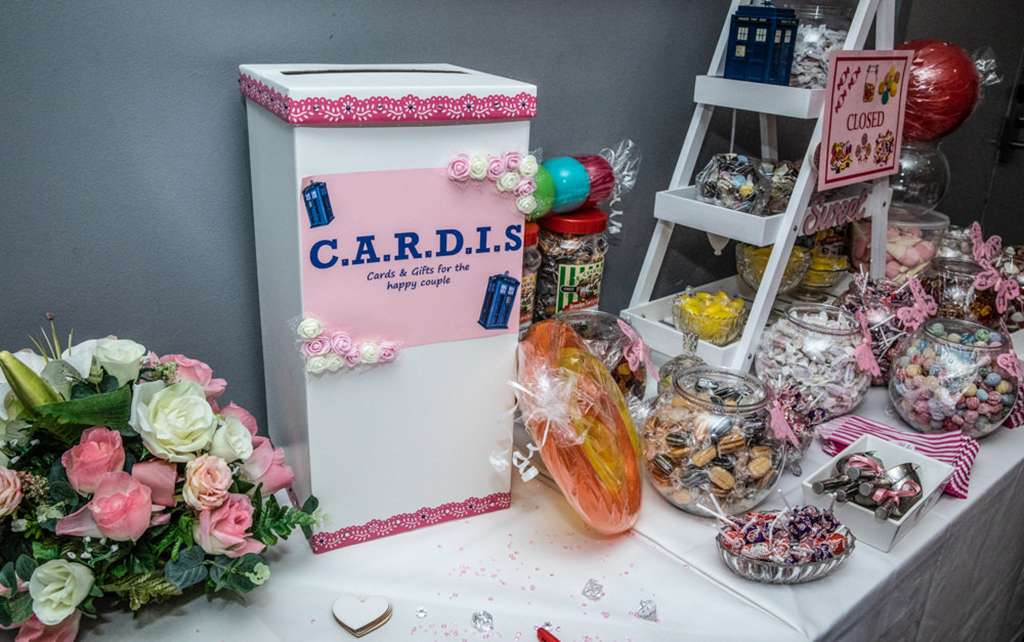 "Our wedding wouldn't have been what it was without all the help from friends and suppliers alike," Robyn concluded. "I'd recommend for future brides and grooms to put meals and drinks money behind the bar for anyone working your wedding – the happier people are, the better job they will provide! And this way they can eat and drink whenever is most convenient for them. Oh… and buy the umbrellas! We needed ours and so many guests got caught short; at worse, you can donate them to a deserving charity shop afterwards if they get used or not!"