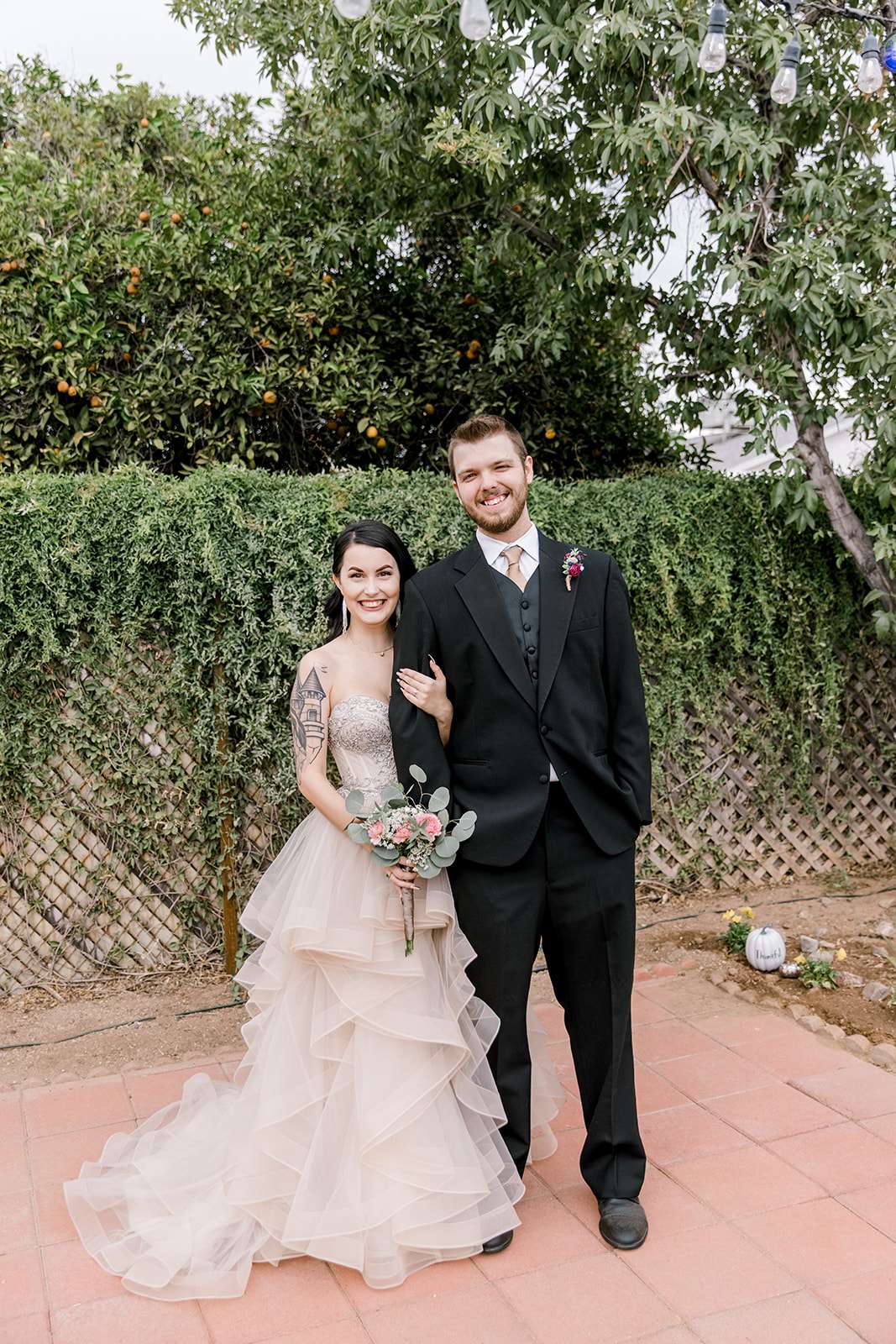 Although they chose Halloween night as their wedding date, Kalie and Mike didn't want a themed wedding. Although they love everything about the day, they wanted to find a way to make Halloween classy and beautiful. The evening-only celebration was held in the bride's mother's back garden.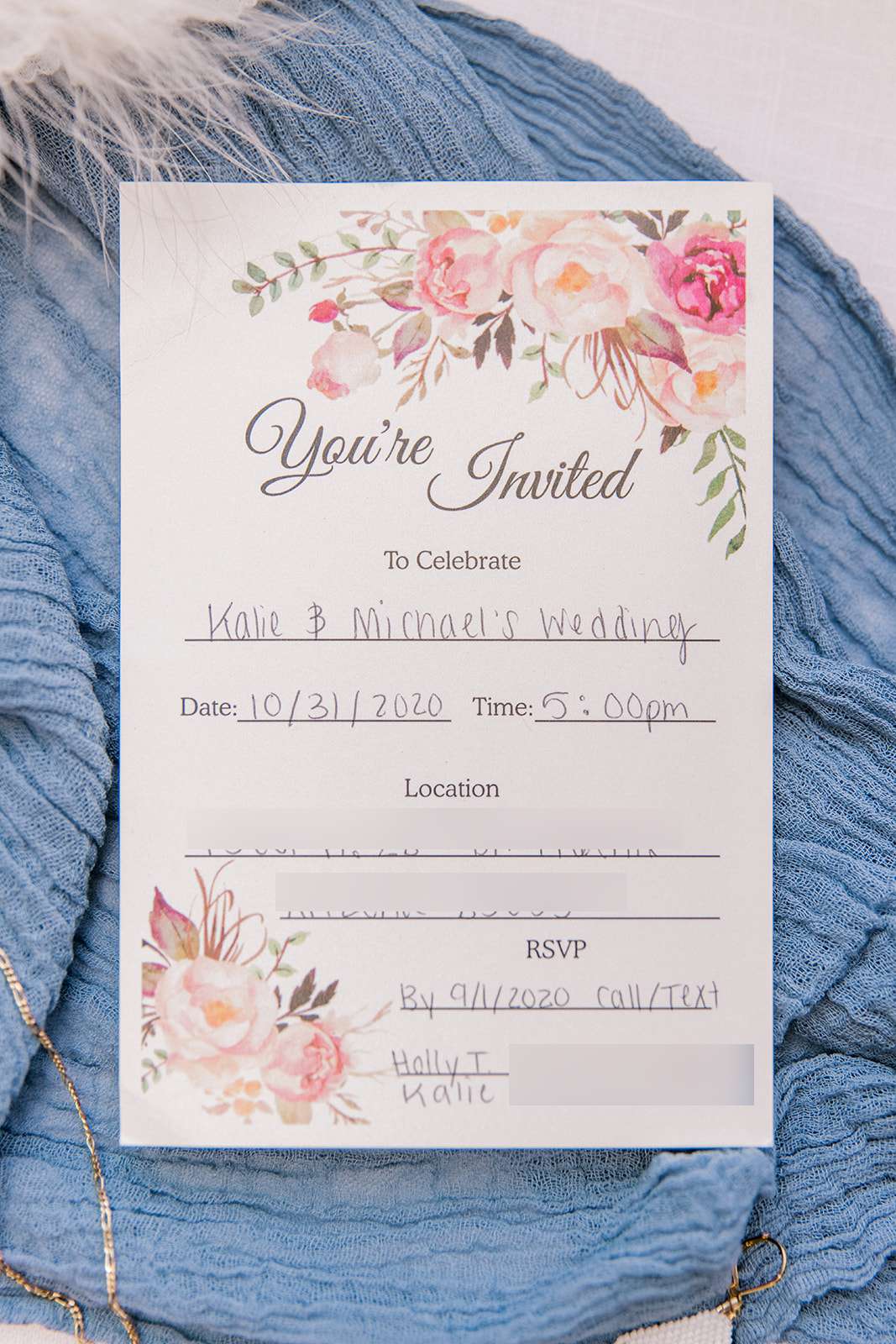 The wedding began with the couple having a 'first look' and then doing their photos before the ceremony. Not only did this mean they weren't worrying about losing light, but they could get rid of those pre-ceremony jitters beforehand. "We chose to do a first look and I highly recommend it", the bride told us. "It gave us a second to take it in and have a moment. It was super special."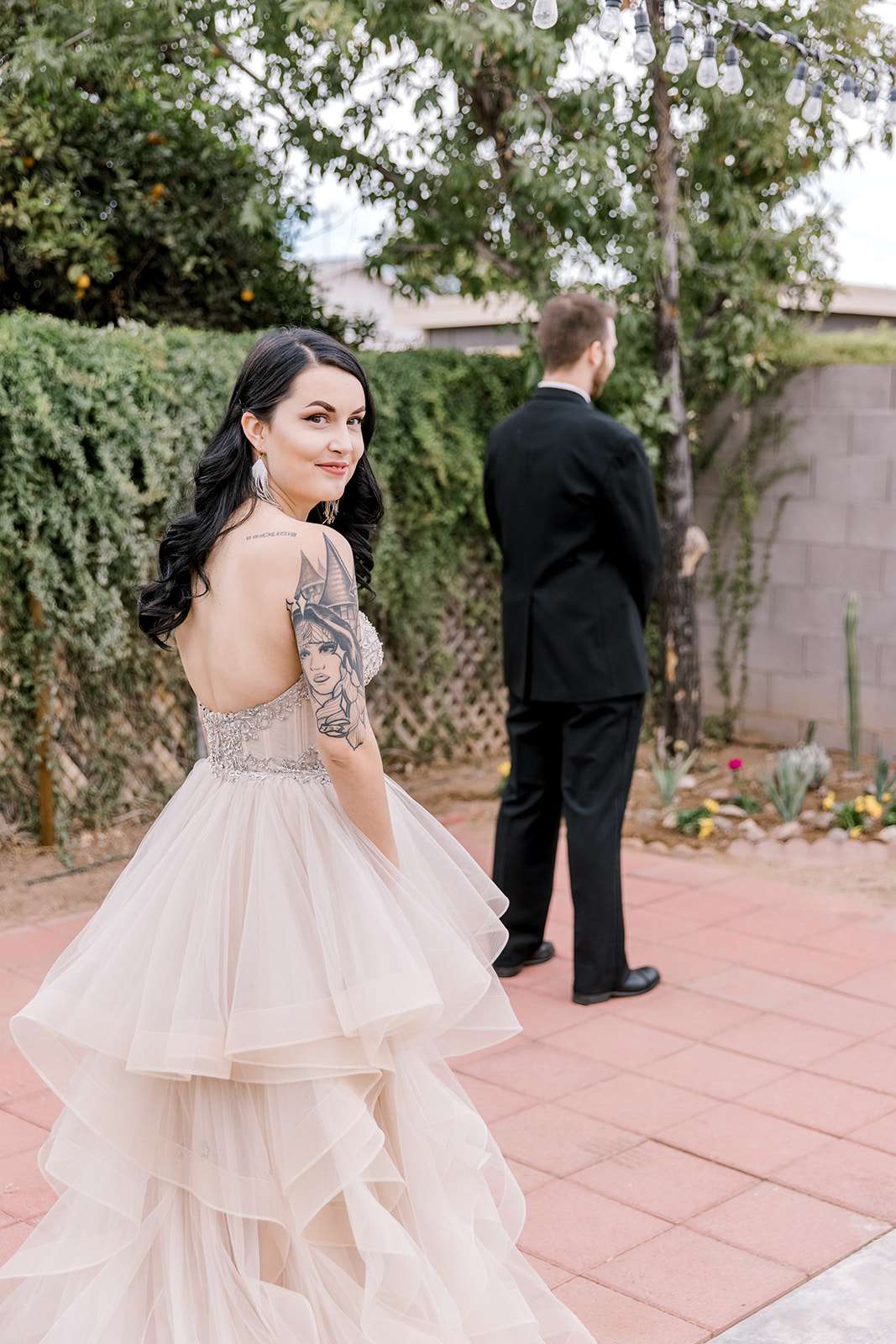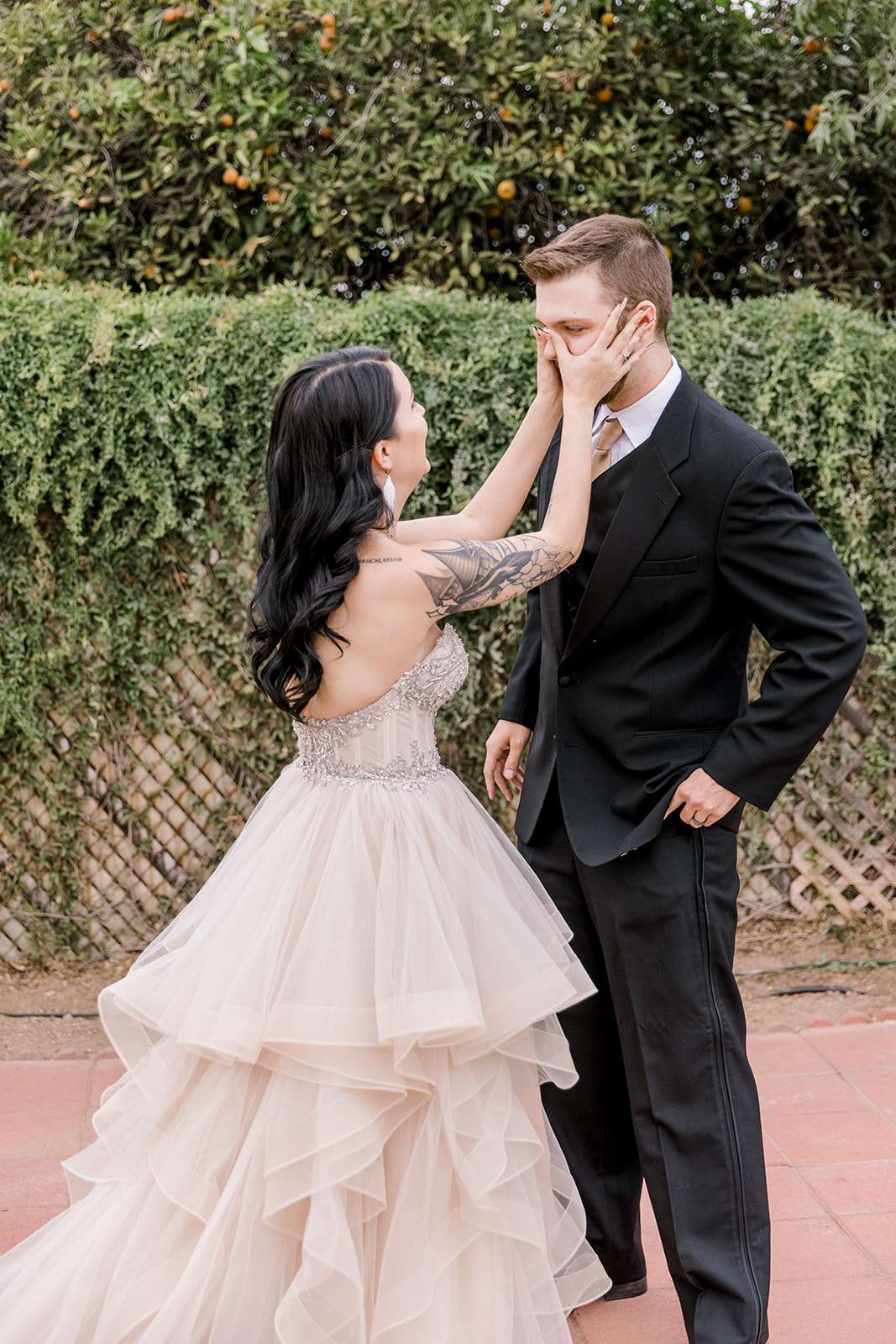 The ceremony was then led by the bride's brother. "The ceremony went so freakin' fast", she continued. "No-one tells you how quickly it all goes. My brother is a tough guy to crack and he wrote the most beautiful speech for the ceremony, he had every single person sobbing. My 6-year-old niece, Leah, was my best lady. She took the whole thing so seriously, she was really the star of the show."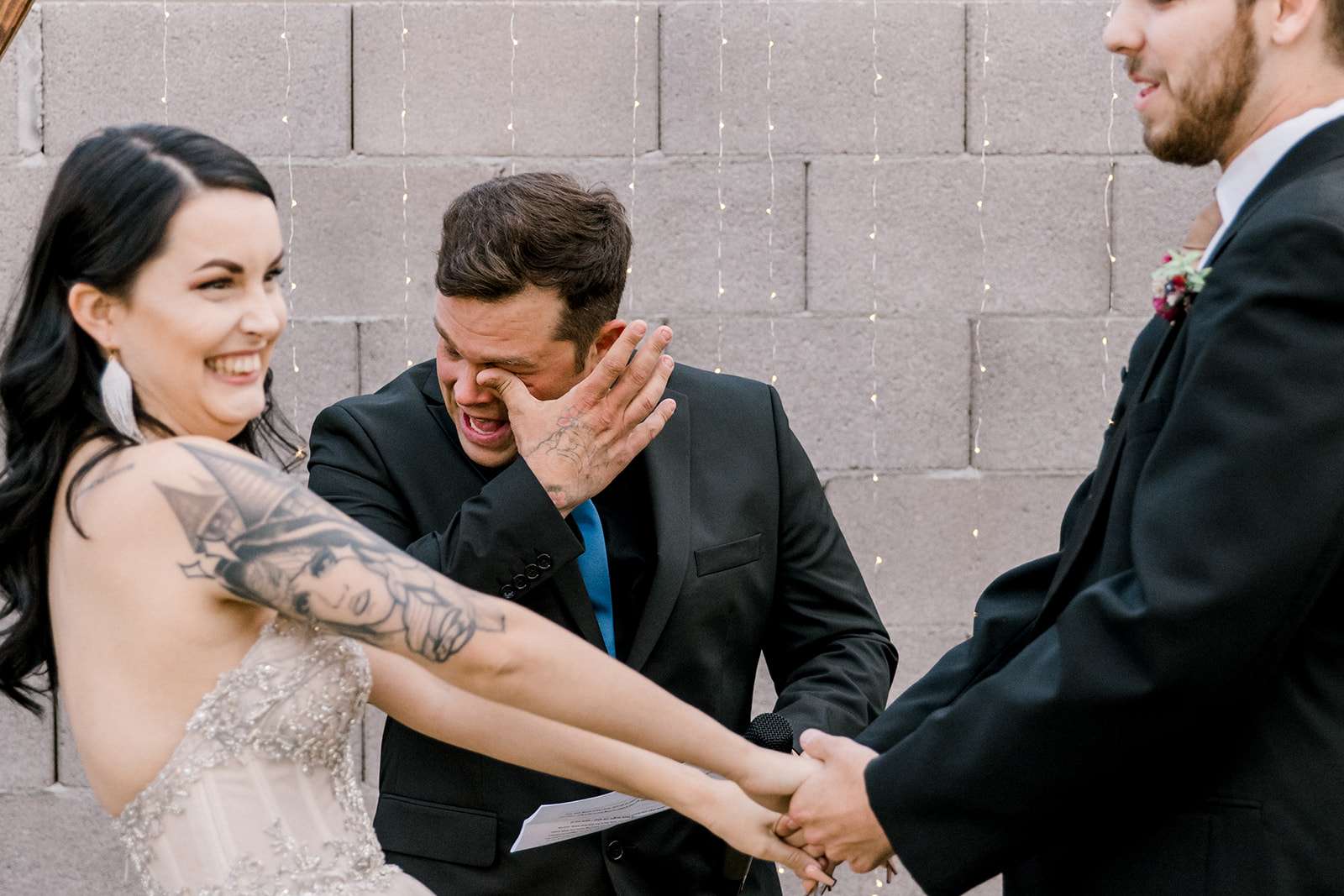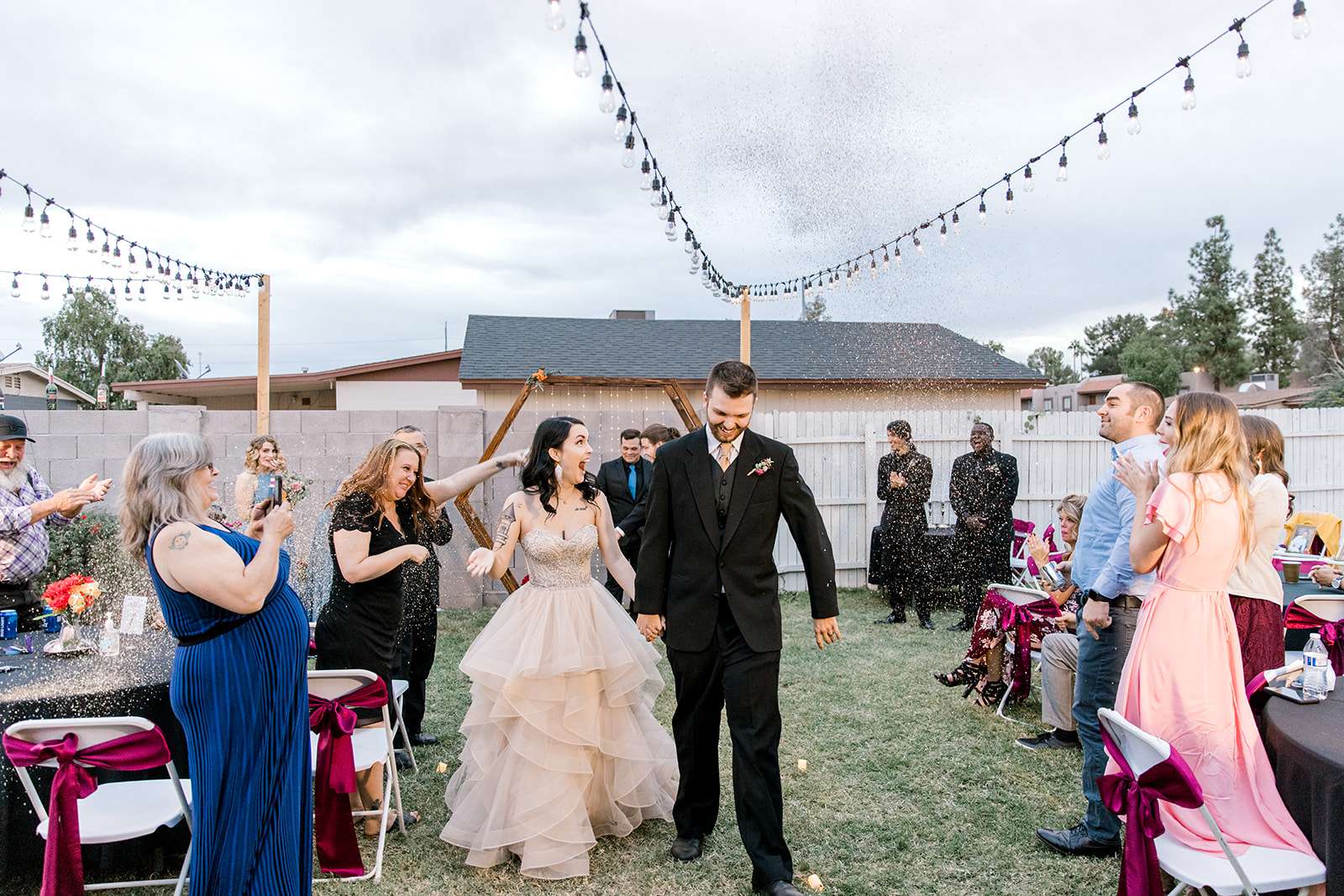 When they were pronounced as husband and wife, gold glitter exploded around them and they celebrated their way back up the aisle as their favourite band came through the speakers.
Being a backyard wedding, the entire thing and most of the décor was DIY. A really special touch was that they seats for those in their lives who have passed away. "We put a picture of them on each chair and an item the person owned so it's almost felt like they left it there."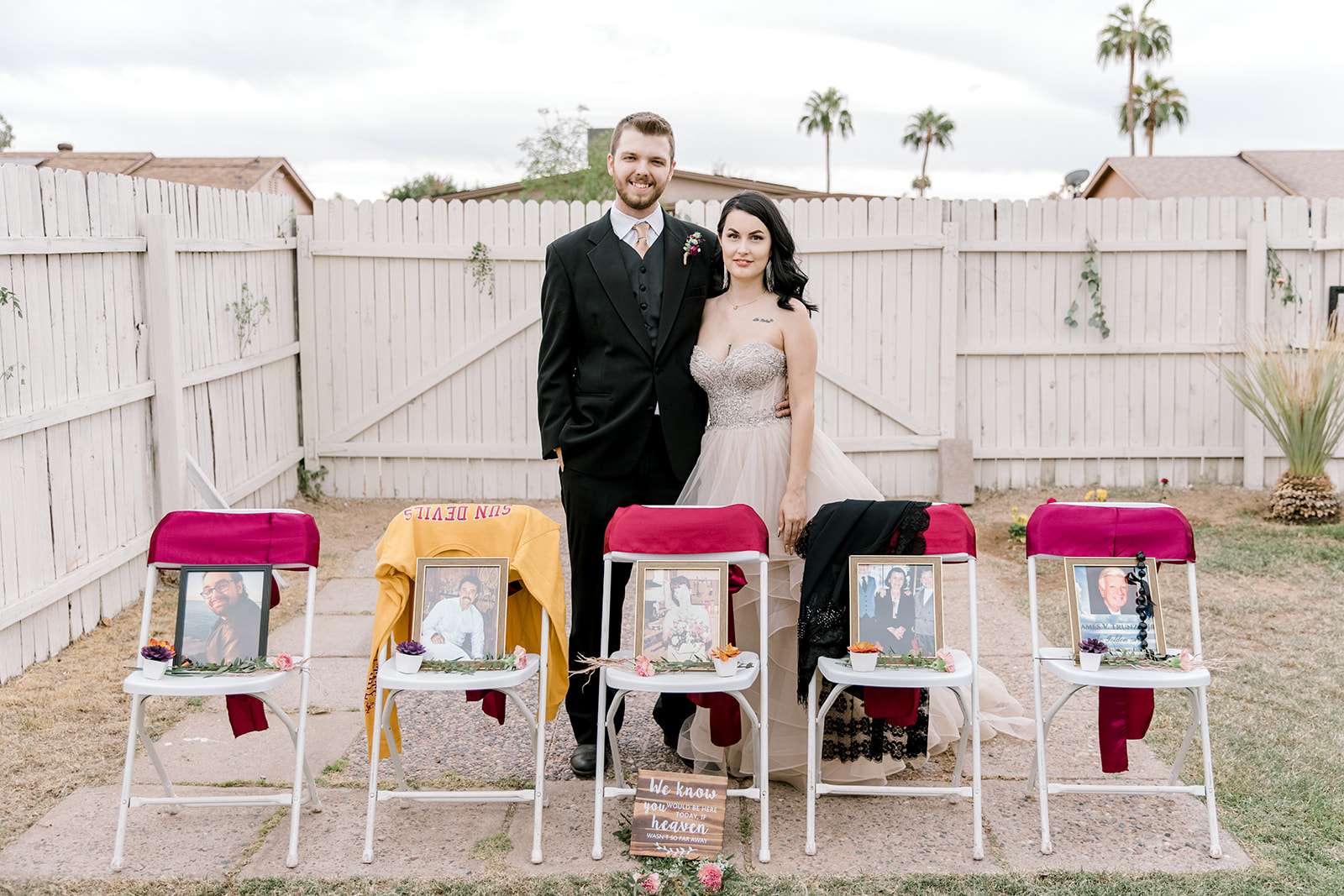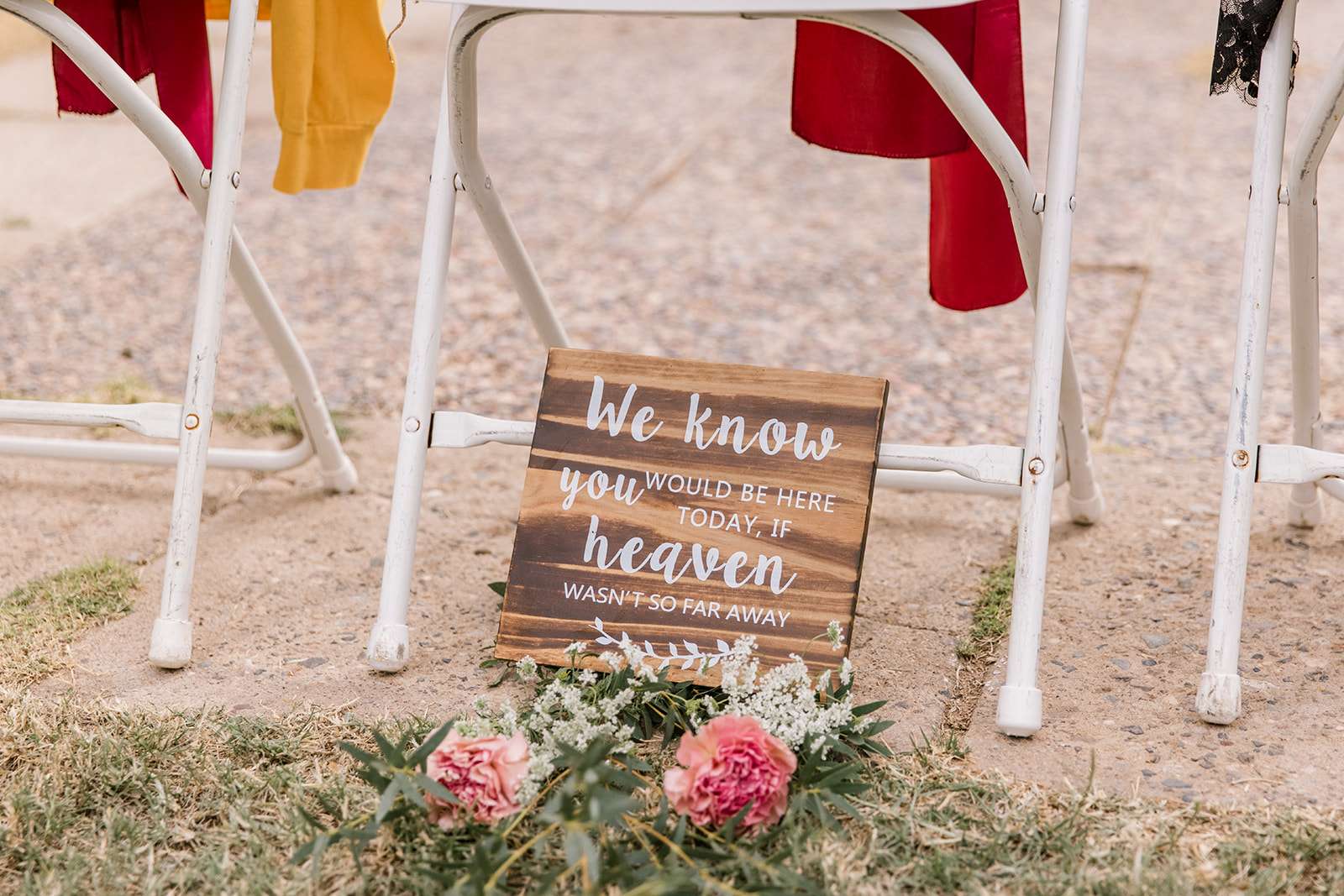 The bride, who works in a bridal boutique, found her Watters dress by accident while trying some on at work one day. Her groom wore a tux from a local rental place and the bridesmaids were in dresses from Lulus.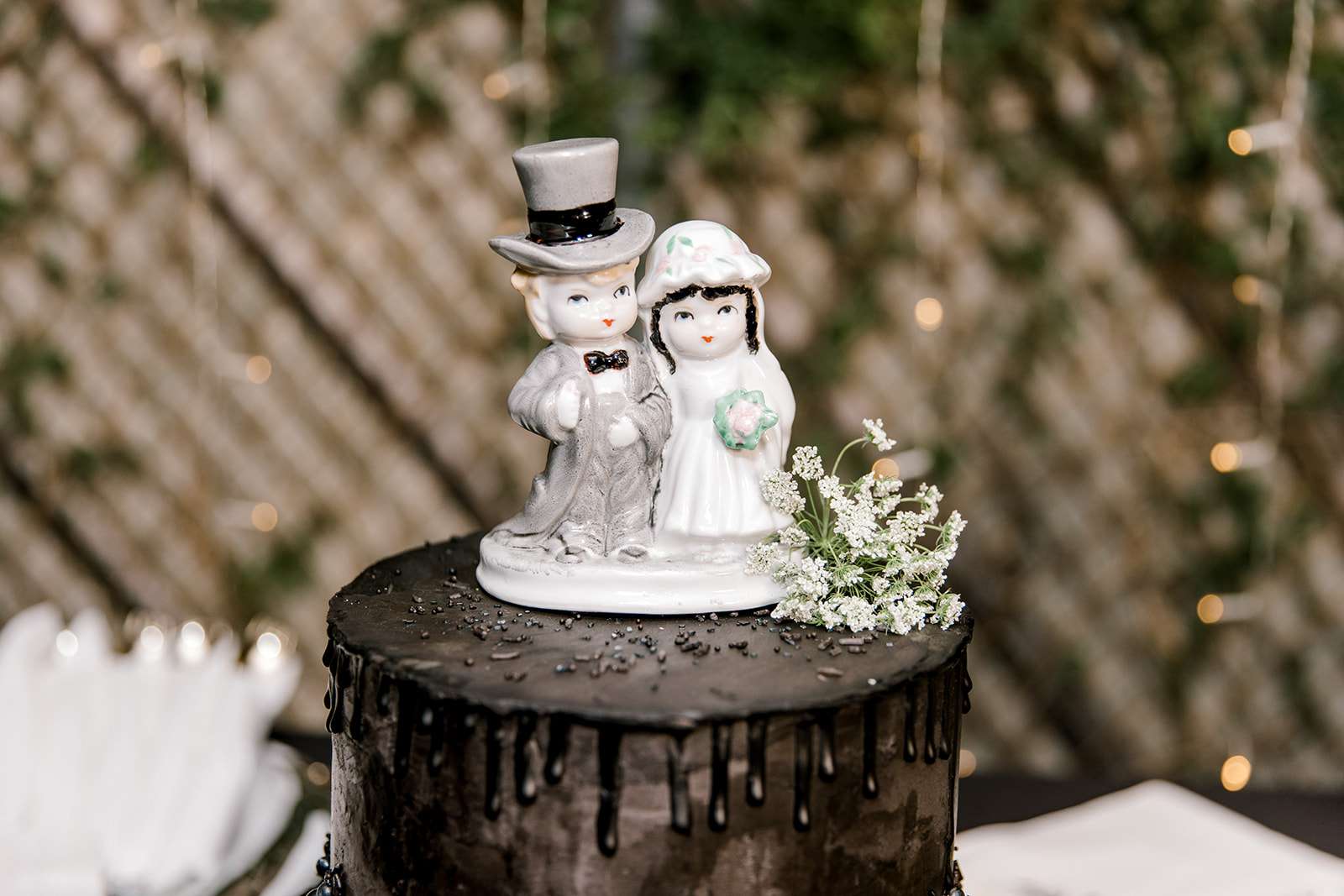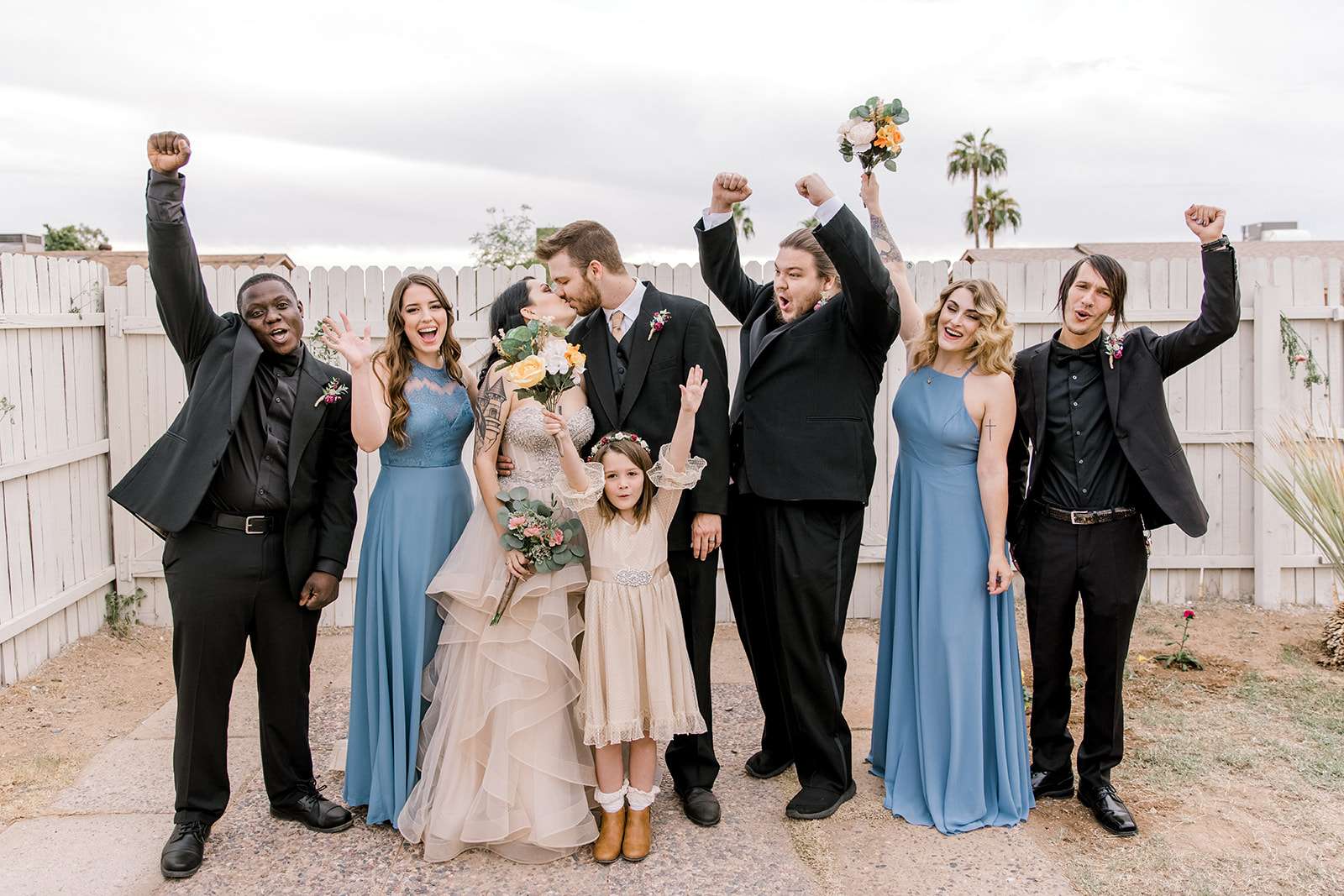 After the ceremony they served their favourite date-night meal from Mike's Chicago home town – Portillo's! Kalie and Mike toasted their hot dogs and afterward, danced the night away.
"Being that I work with brides every day, I always tell them one thing… The only thing that matters is that you and your partner are happy and getting what you want out of it", Kalie advises. "It's really only about you two."