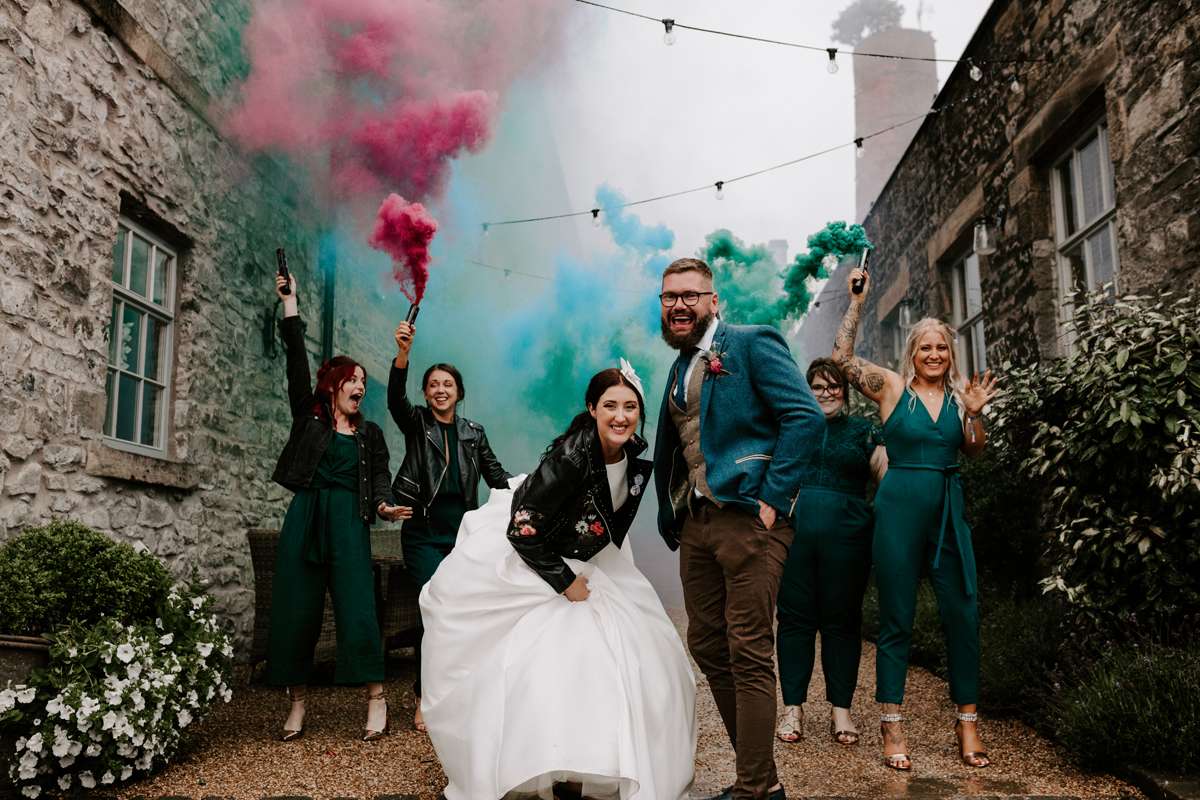 It's no secret that we LOVE a colourful wedding here at Rock n Roll Bride, so Jess and Rob's day, which took place in July 2019, was right up our street. They were married in Lancashire at Holmes Mill, Clitheroe, an old textile mill and has the longest bar in Britain! As the bride studied fashion at university and the groom loves beer, it seemed like the perfect spot. "We literally had a piss up in a brewery!" Jess laughed.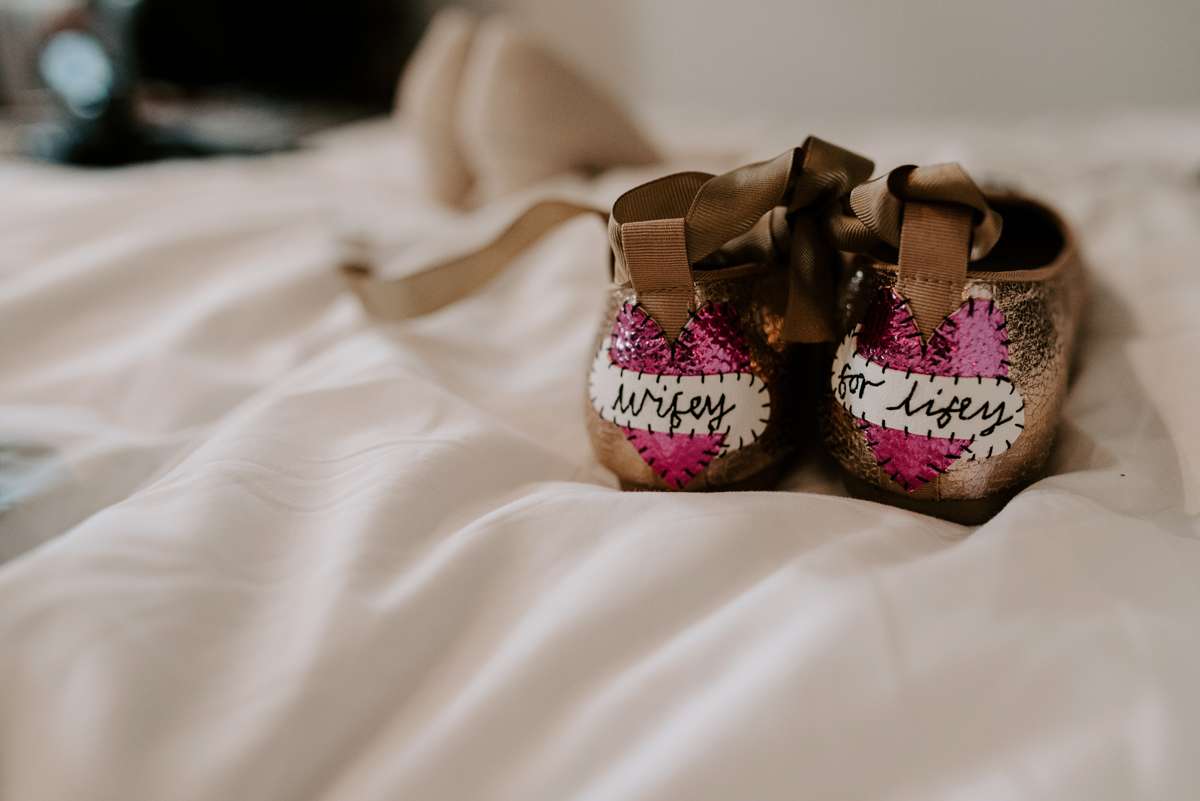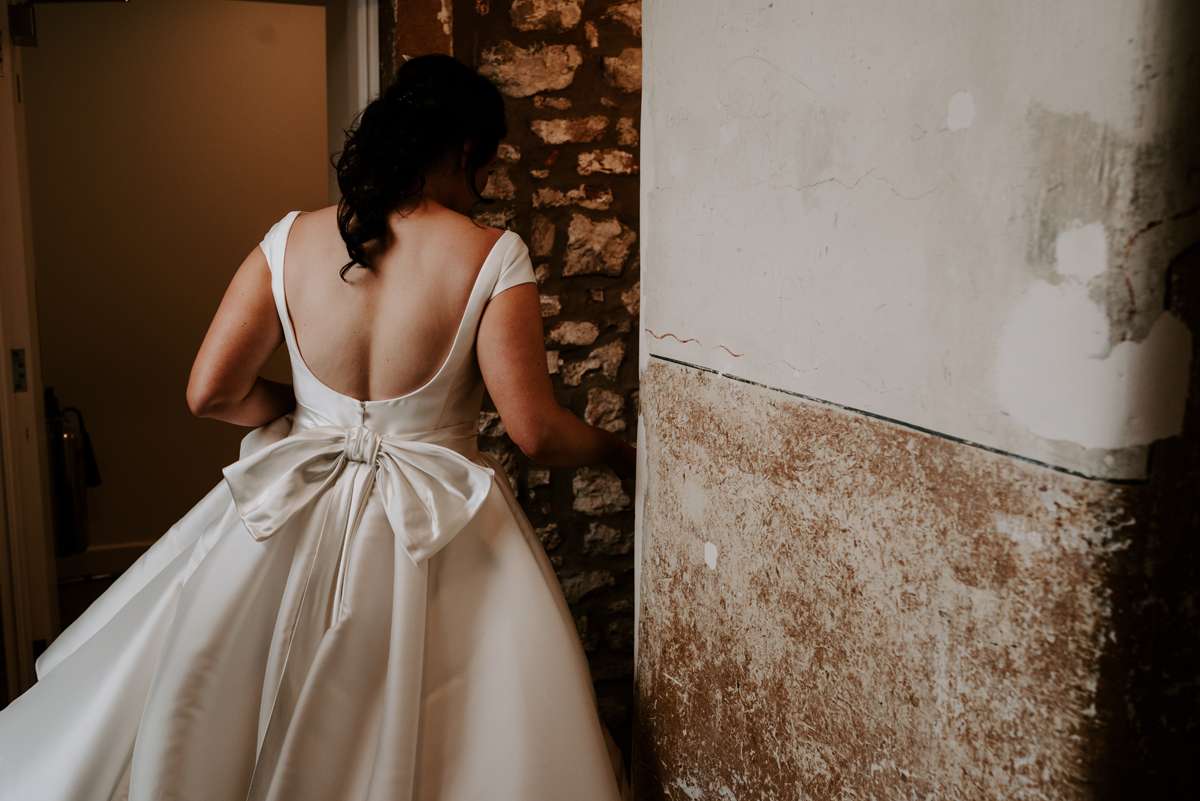 Jess bought her dress from Dreamcatcher Bridal, but she didn't like the traditional shape. She opted to cut the long train off ("the lady in the shop was horrified!") to make it her own. She then had the giant bow added as well as some lace from her grandma's handkerchief which she had on her own wedding day.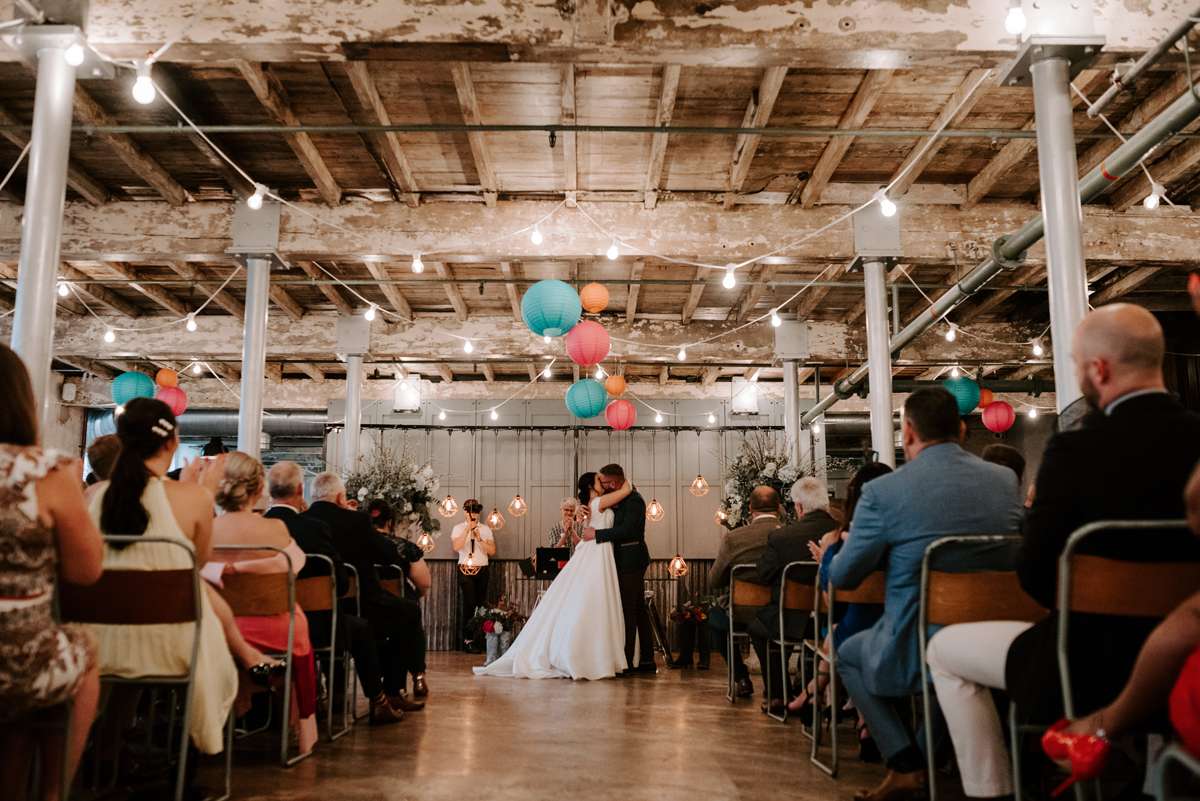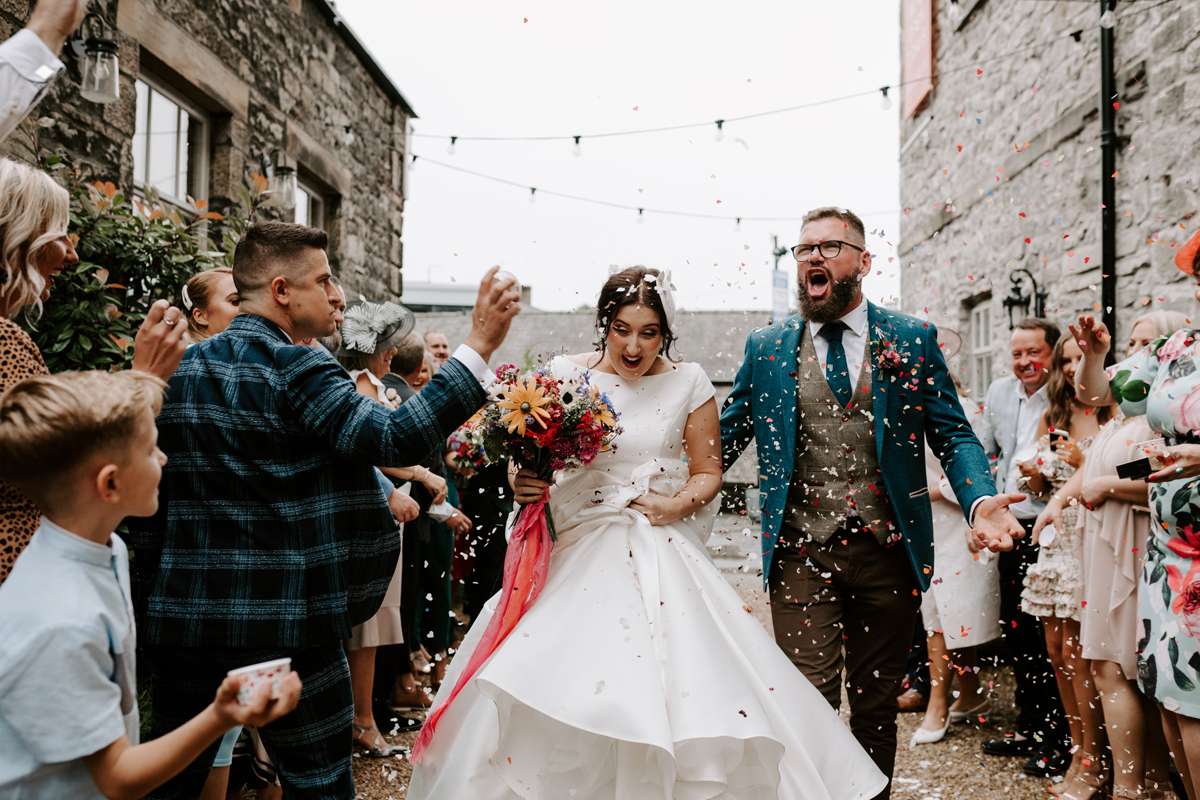 "Our wedding was just one big party!" Jess continued. "We wanted it to be original and kept saying 'It's our wedding, we are paying for it, so we will do it our way!' We met before the ceremony and walked down to the venue together. We decided to have our photos taken (Rob cried a lot!) before the ceremony, too. We also walked down the aisle together (my favourite part of the day) and asked both our sets of parents to say 'we do' when asked who gives this woman to be married. After the ceremony we danced back down the aisle together and had a flash mob style exit (we told some people to start clapping and dancing as we exited but surprised most of our guests!) I really enjoyed the ceremony which I thought I would be more nervous about but I felt really relaxed."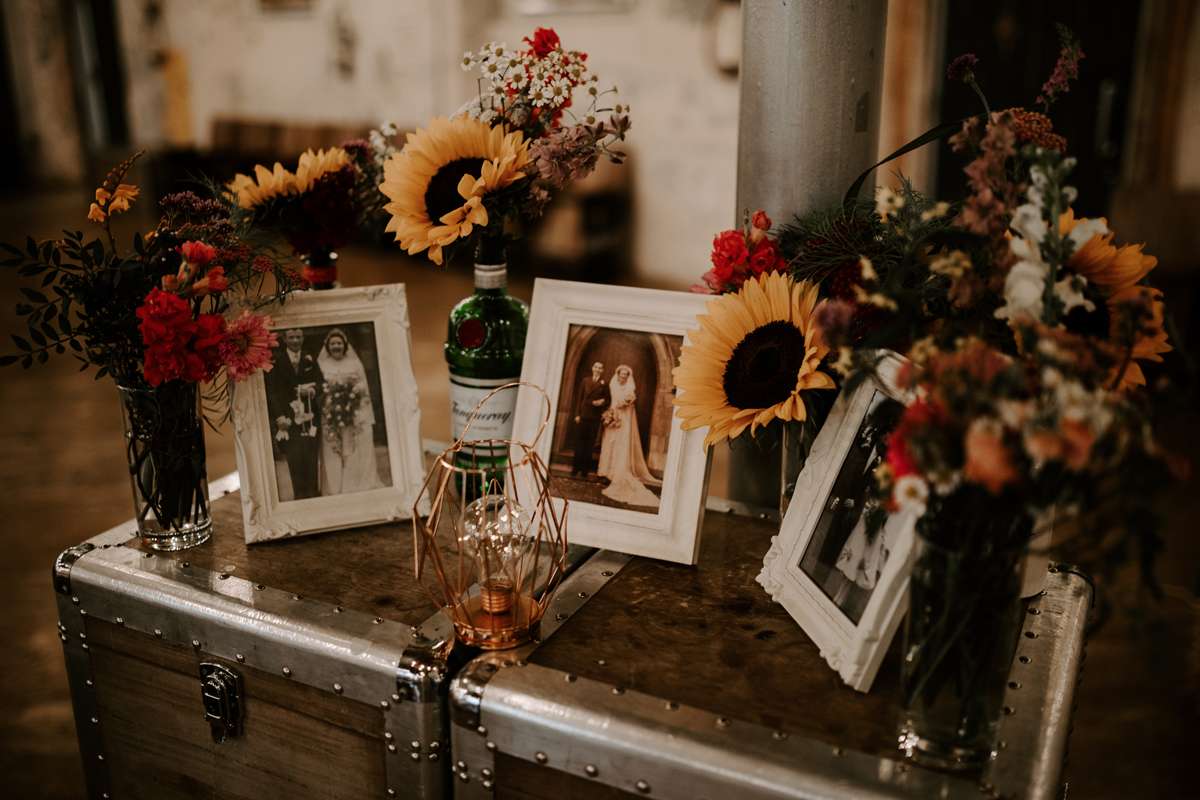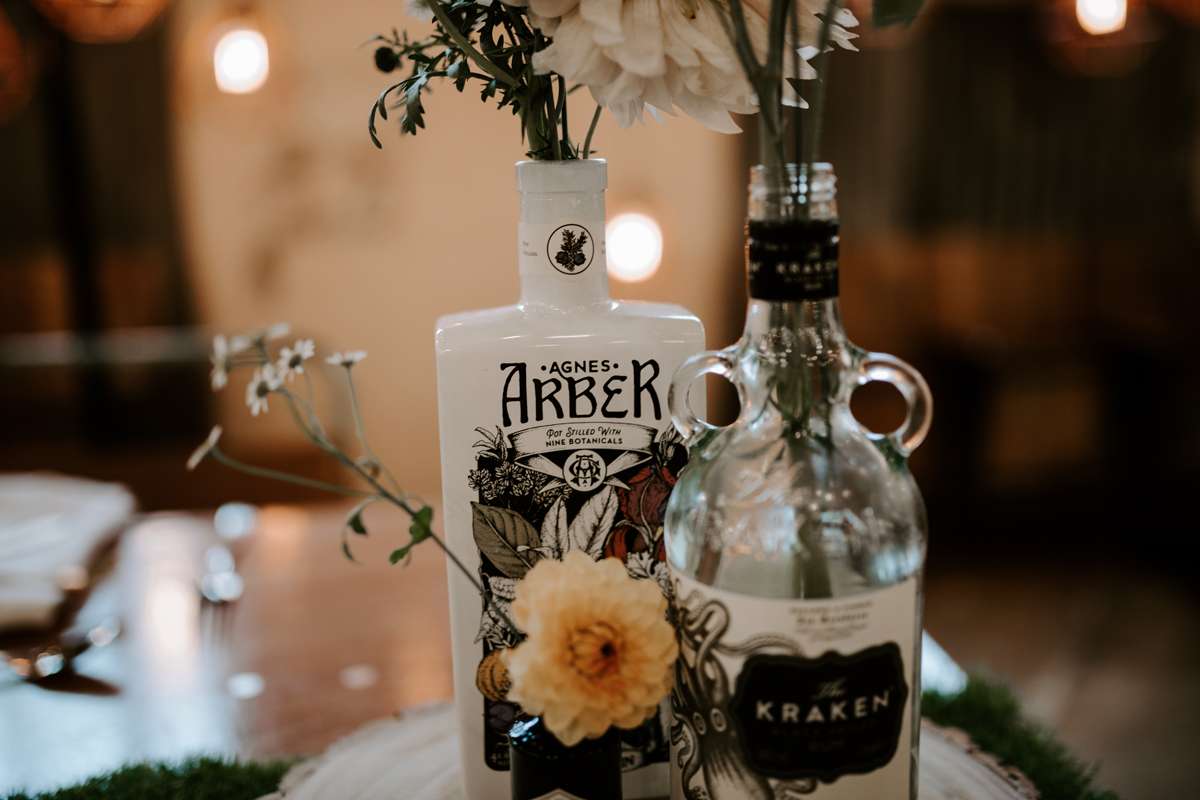 With the bride's education in textiles, she wanted to tackle making lots of decorations for the day. She designed the comment cards (instead of a traditional guest book) and menus to go on the tables, painted Everlong lyrics on the back of her leather jacket, printed out photos of their guests to replace the images in a Guess Who? game board for everyone to play and she even made her own hoopla game from gin bottles. She cut feather shapes from gold acrylic for the place settings and she designed all the signs that were placed around the reception, too.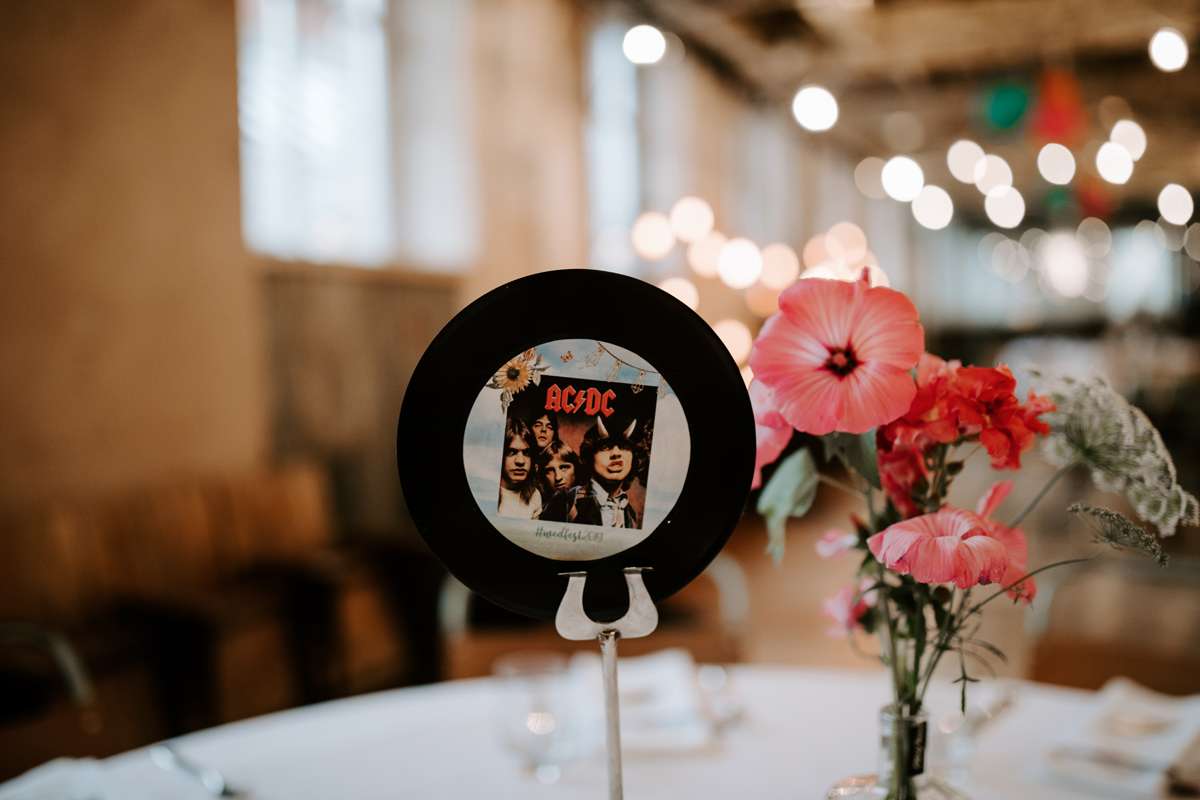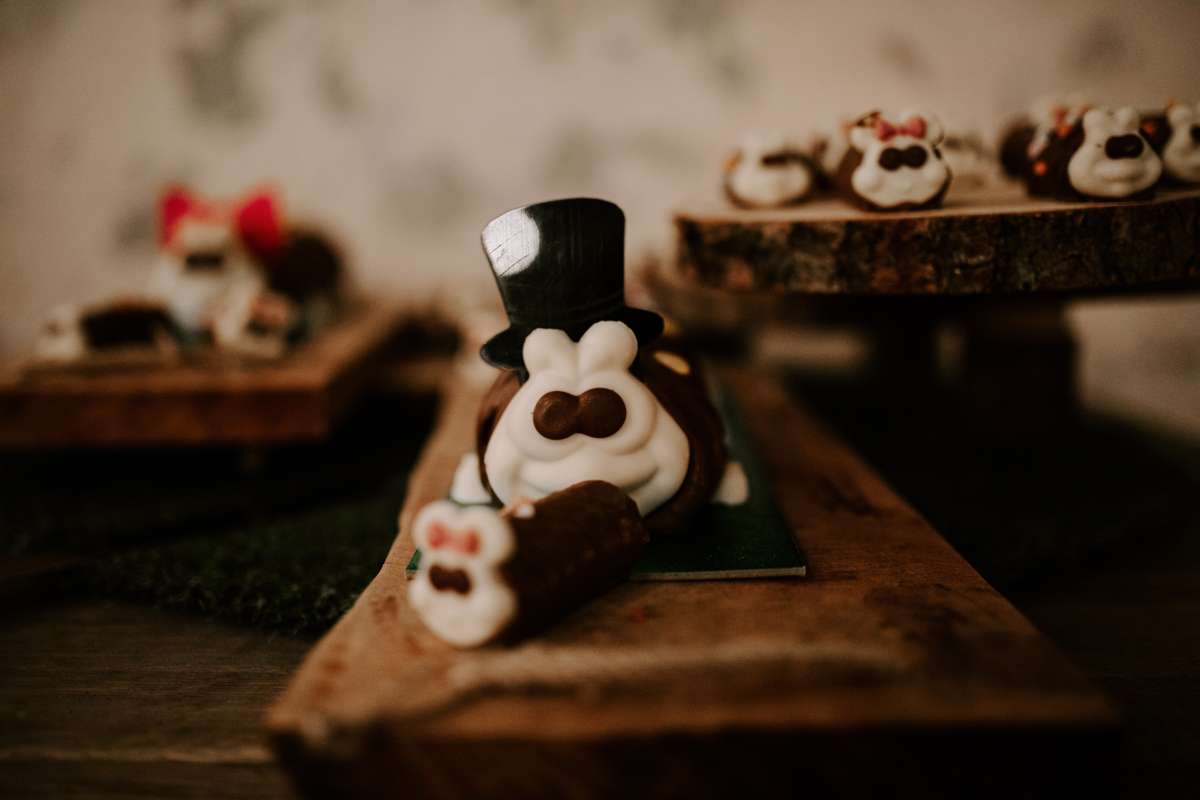 "There's nothing we would have done differently" she concluded, "I loved it all! My advice for other brides and grooms would just be to do it your way. Spend money on the entertainment (as this is what people remember) and the photos (as that is what you are left with)."