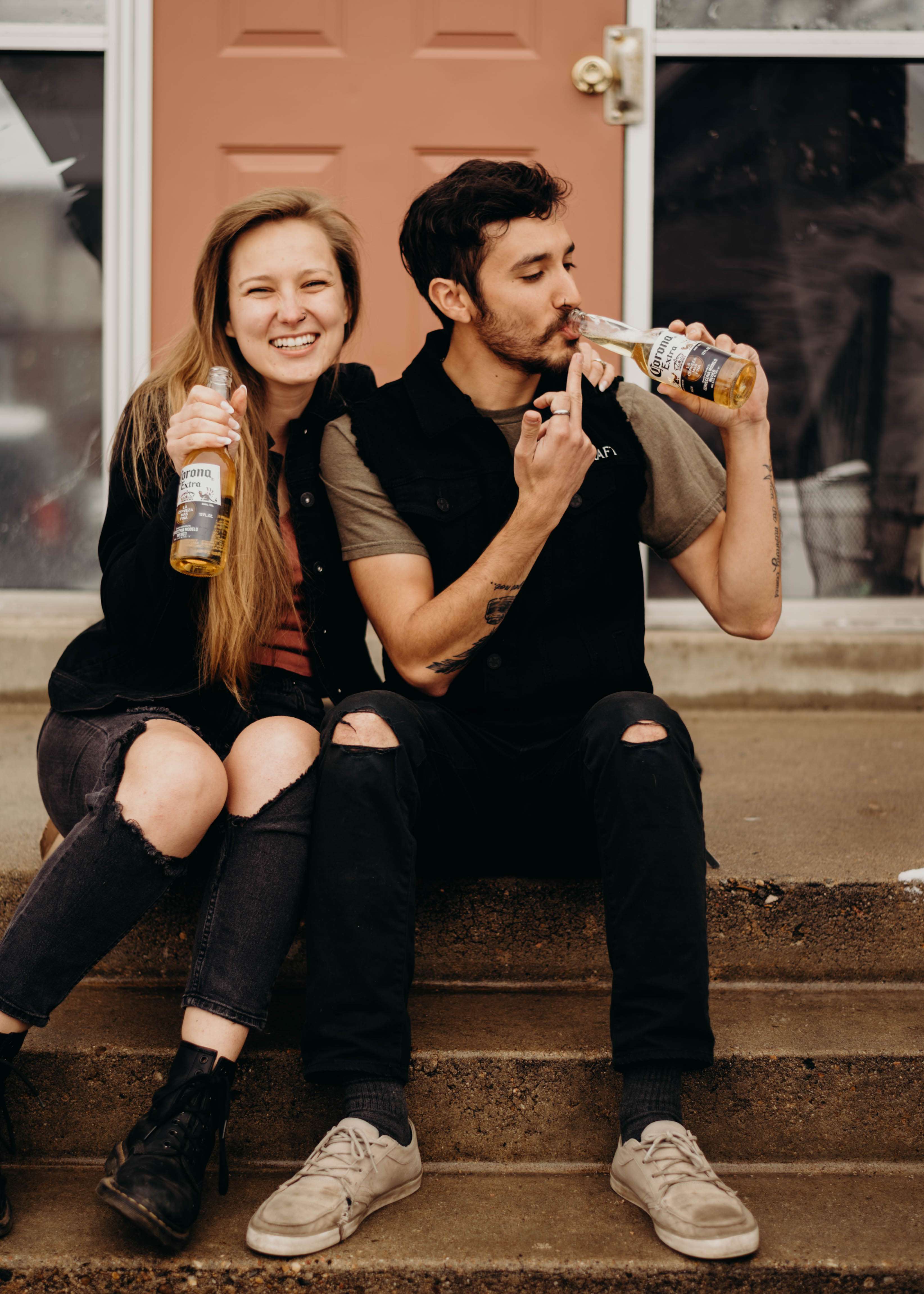 Like many of you reading this, Denver-based photographer Ashley and her fiance Jonathan have been forced to postpone their wedding due to the COVID-19 pandemic. When it came to telling their friends and family about their change of date, they decided to do a silly photo shoot with – what else? – bottles of Corona beer!
Ashley told us, "My fiancé and I had to postpone our wedding but we had to find humour where we can. These are our new 'Save the New Date' photos…When a wedding gets postponed, a Corona gets a lime!"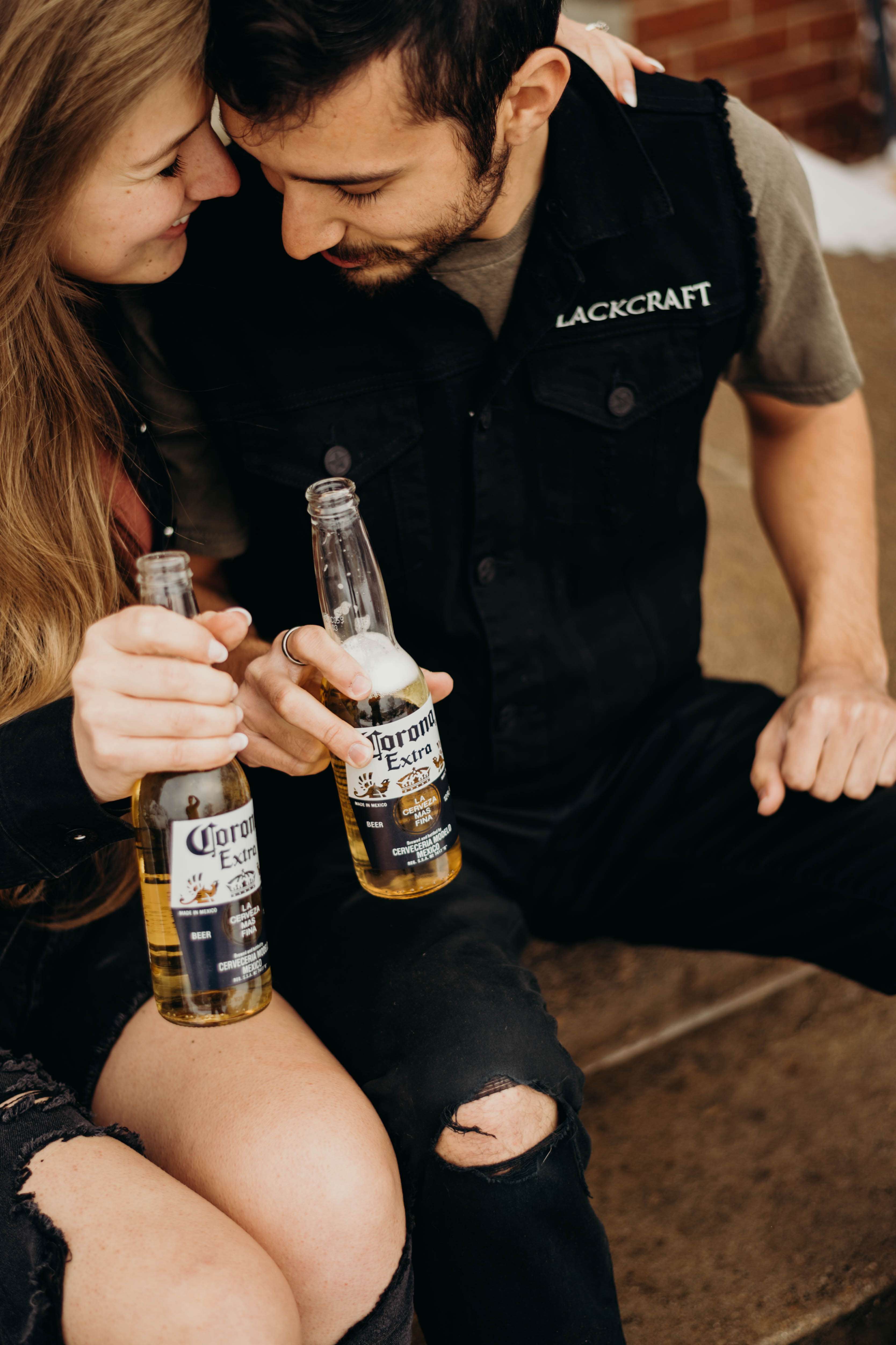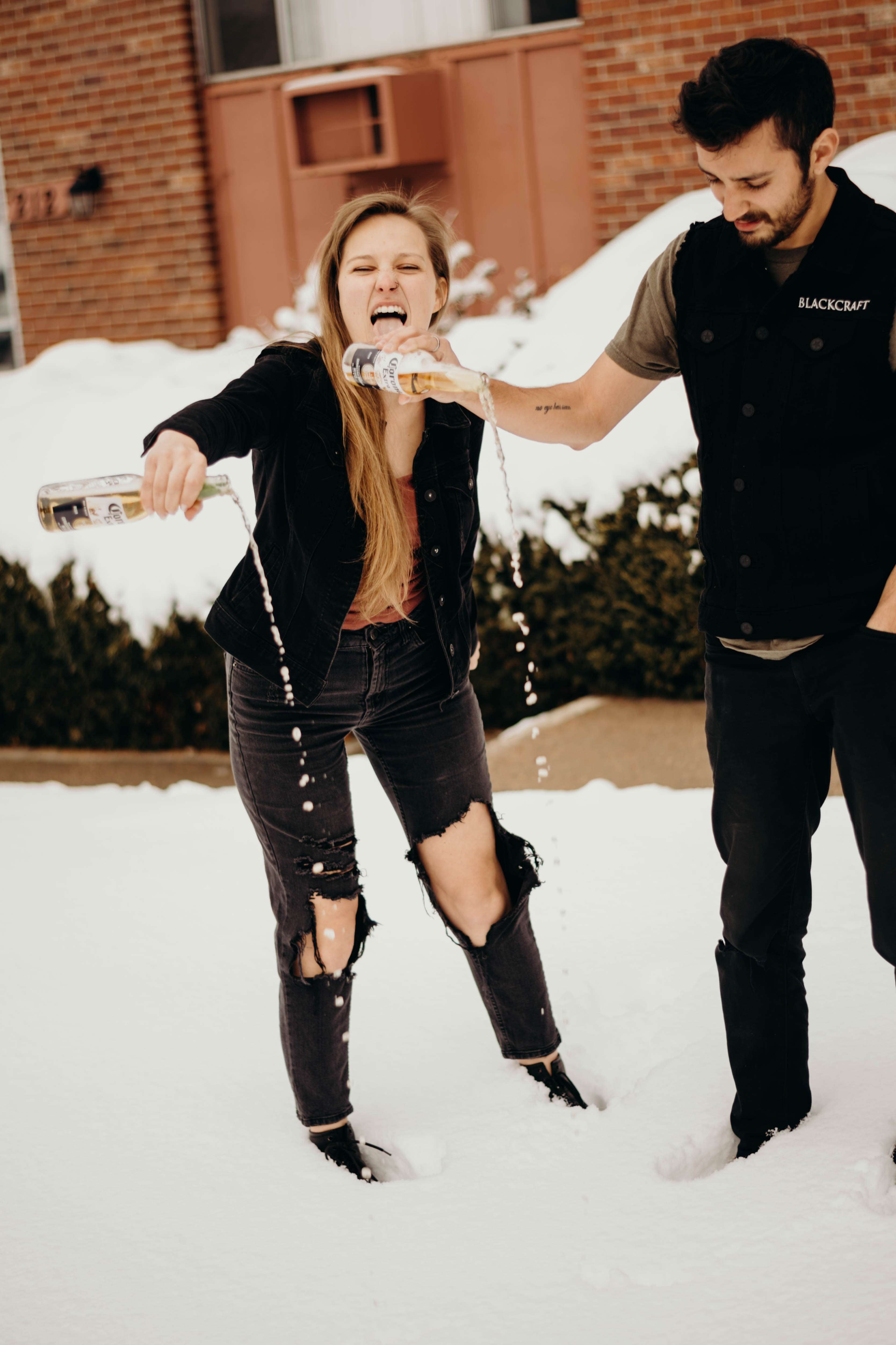 "We needed to find joy in this whole situation and are happy to know it will also bring humour to others", she continued. "Our excitement to get married cannot be ruined. Though having to make the decision to reschedule our happy day was tough, we are still stoked that it's happening, and nothing can ever take away our joy!"
We know this is such a difficult time for so many of us right now, not least of all those of you that have had to reschedule your weddings. But I hope some of Ashley and Jonathan's positive attitude can rub off on you. Plus, when your weddings DO happen later this year or next, it will be DOUBLE the celebration!