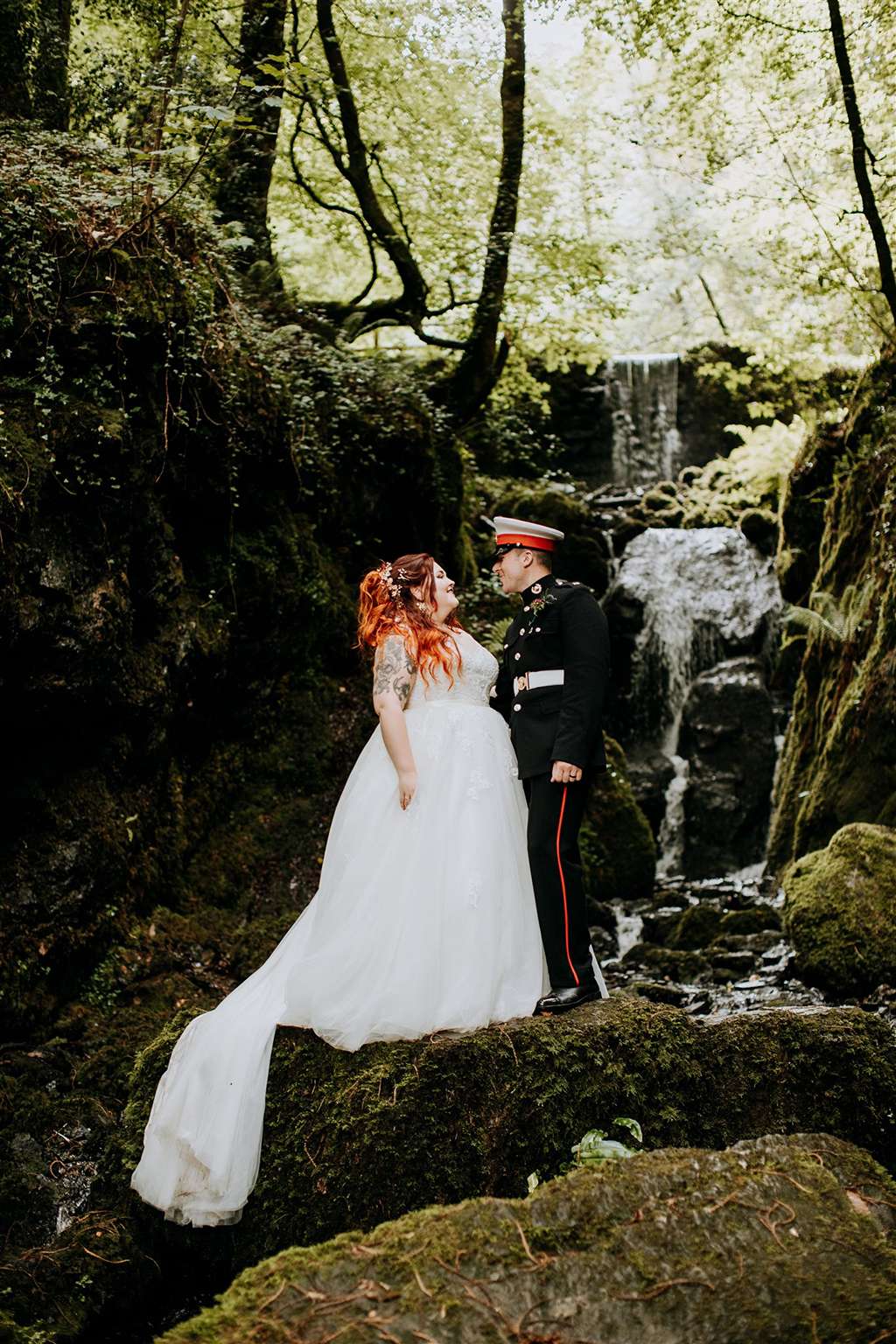 Dan and Maddie spent two years planning for their August 2019 wedding, which enabled them to personalise their day throughout the planning process. They included their love of rock music, military, their dogs, board games, tattoos and glitter. All in all they put their focus of crafting a day that was unique to them, and to ensure their guests were well fed and well entertained!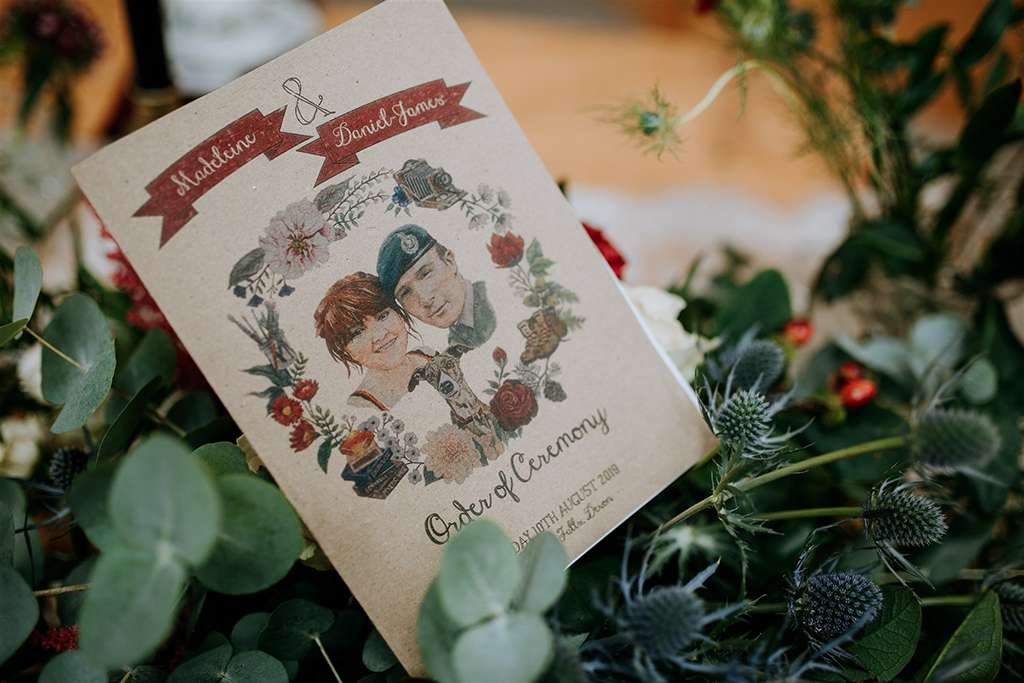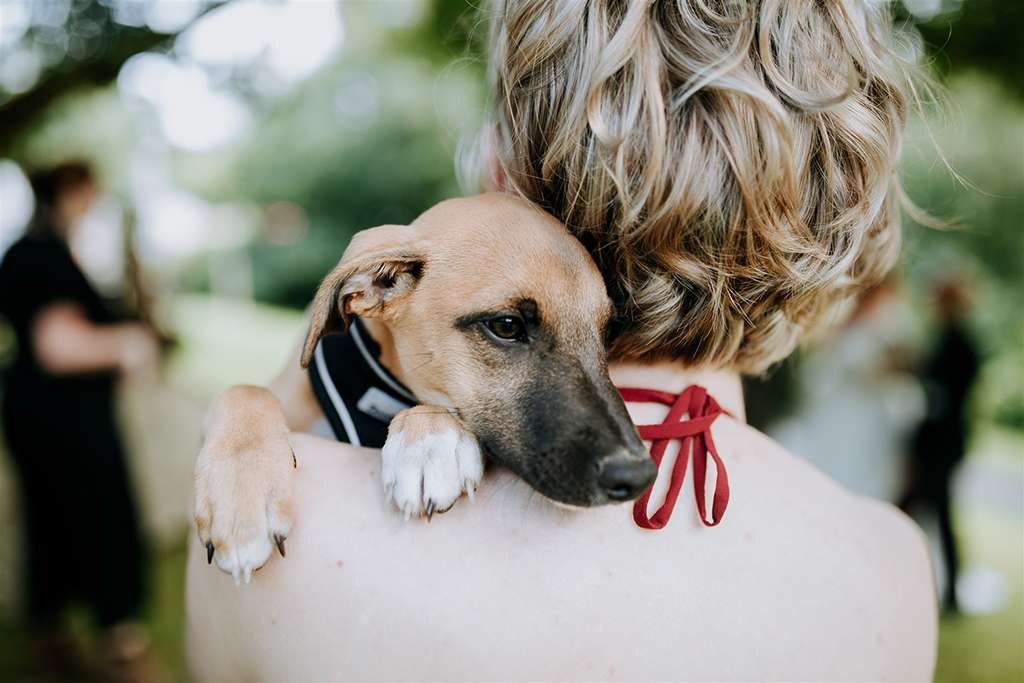 "Rock n Roll Bride was a huge inspiration for our day," explained Maddie. "All the different weddings on the blog showed us we could do things our way, and didn't have to stick to one theme or idea if we didn't want to! I ended up with the idea of styling the barn venue we hired in different ways to create different themed areas to suit different sides of our personalities. Overall we wanted a celebration of ourselves and our relationship. And for everyone to have a good time!"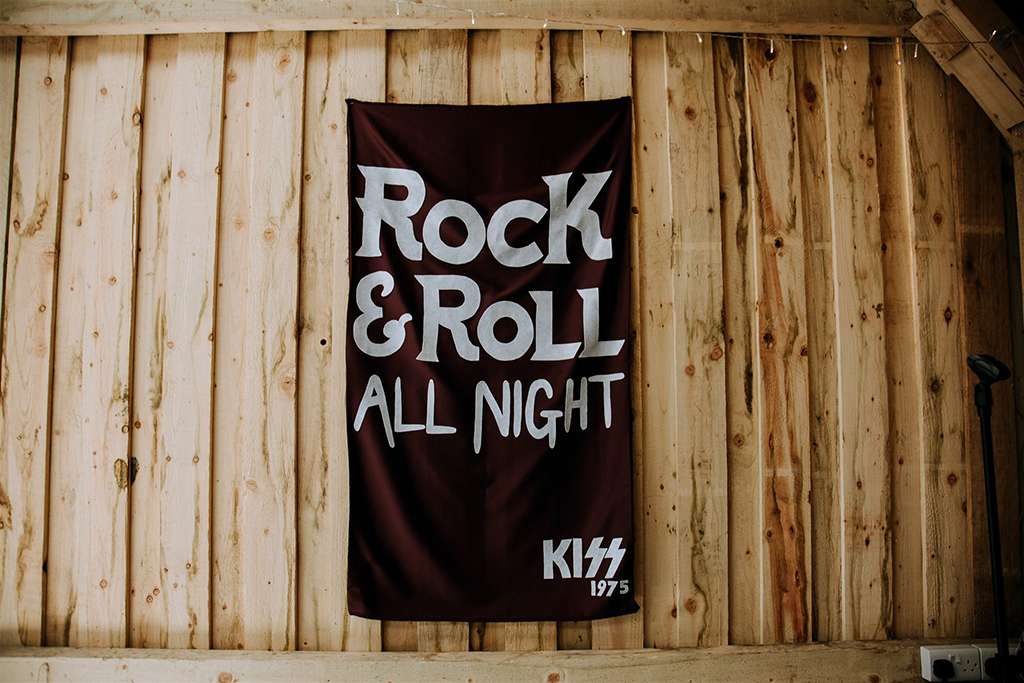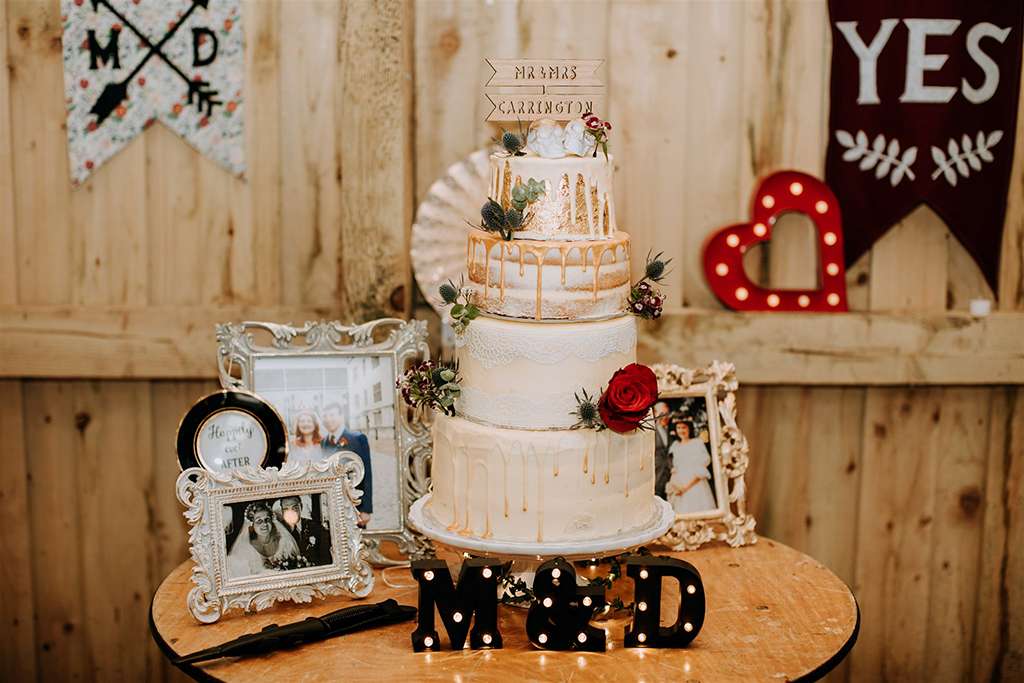 With a £16,000 budget, they had both their ceremony and reception at Canonteign Falls in Devon. To keep costs down, and to put their own stamp on things, Maddie spent hours and hours of their engagement crafting everything she could; from sewing bunting, to screen printing napkins, making huge banners and designing and making all their stationery, and sourcing ribbons, crates and hundreds of metres of lighting to use as decor. "As a teacher, I rarely prioritise making things as there's always so much to do with the job role, and the wedding gave me an excuse to flex my creative muscles," says Maddie. "It was my favourite part of the planning process!"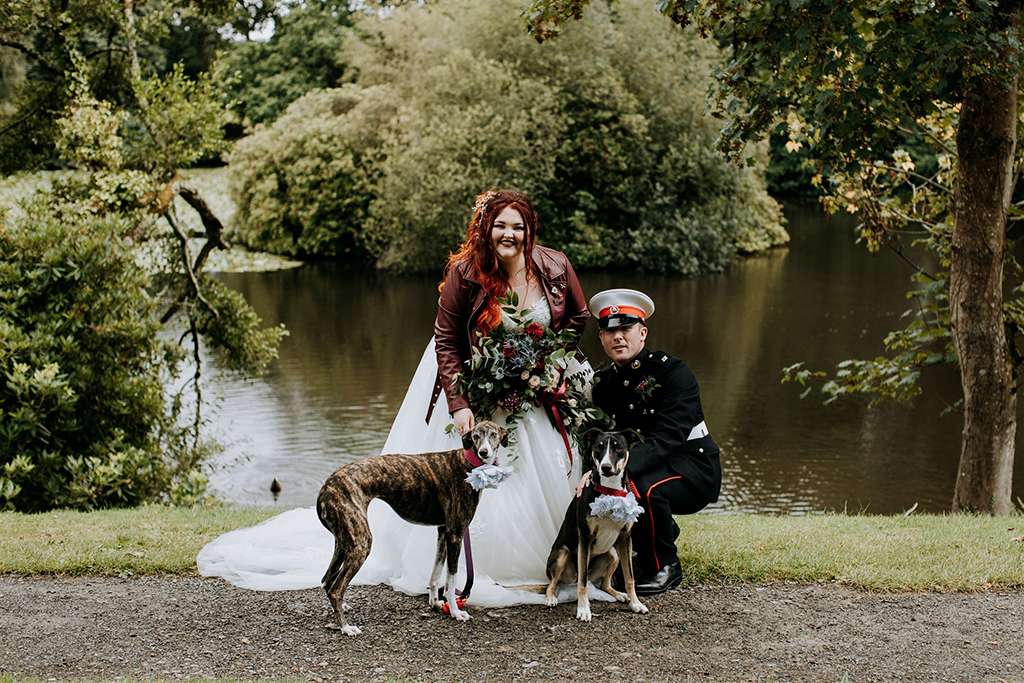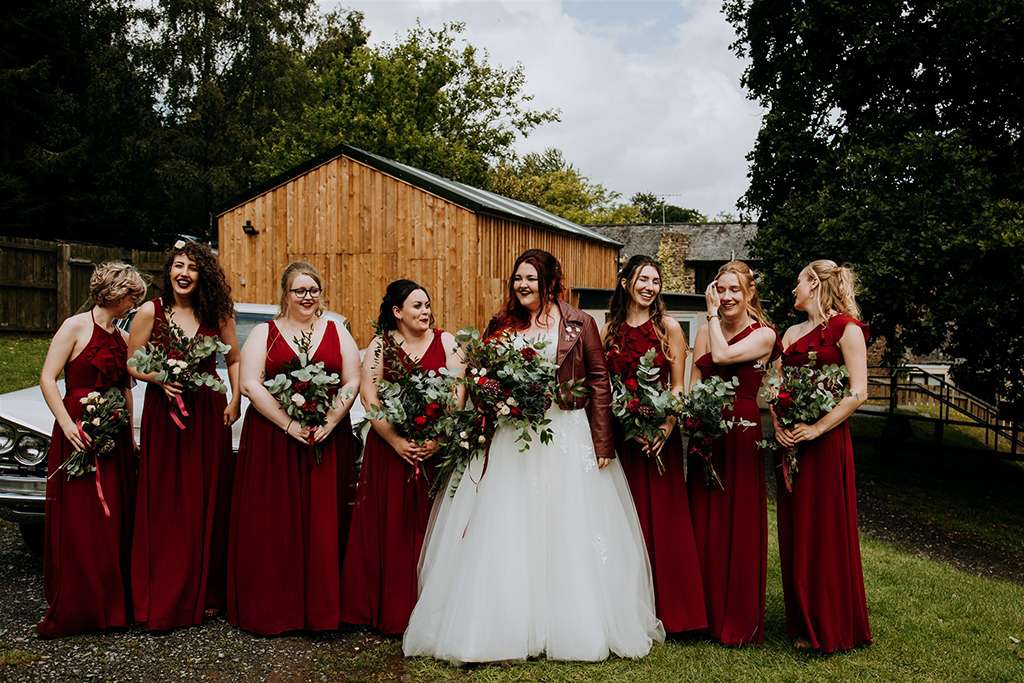 Not content with just DIYing the decor elements, Maddie also baked her own wedding cake and put together the relaxed picnic afternoon-tea style wedding breakfast. In the lead up to the wedding went to various supermarkets and bought things like quiches, breads, ham, chutneys, butter, scones and clotted cream and presented them in fruit crates on the tables. "We had lots of compliments from guests of how they had enjoyed this part of the day. They had control and choice of what they wanted to eat and it was a great chance to talk to the people on their tables." Their evening food was paella, which suited their relaxed vibe and kept their guests well fed to enjoy the entertainment.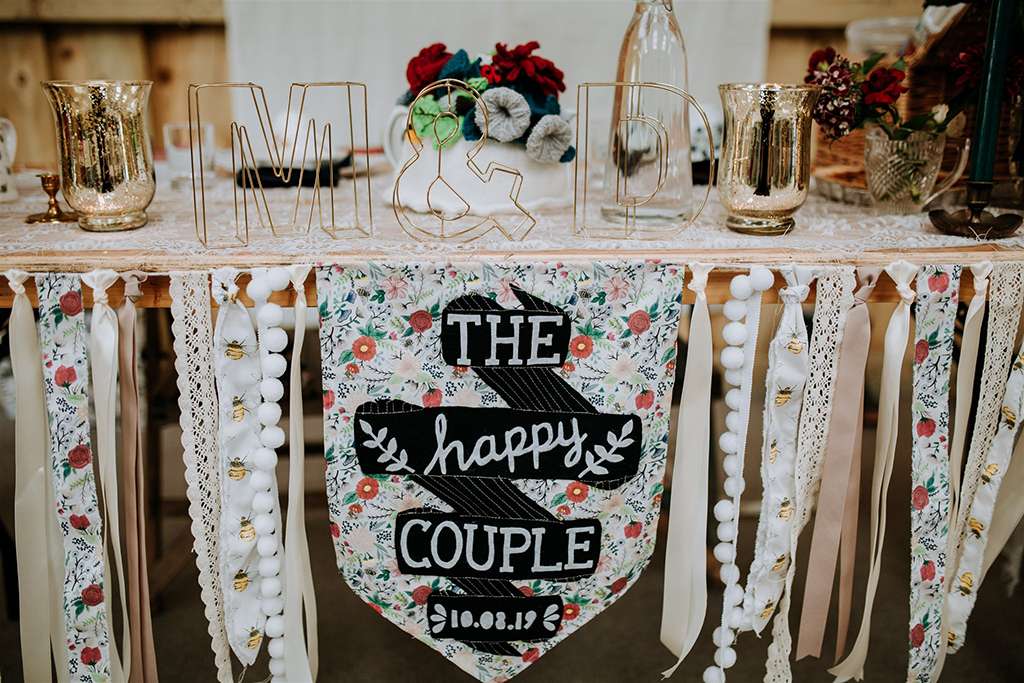 "I was really concerned that people were well fed and entertained at our wedding. I created a tattoo station and glitter bar, which had lots of different temporary tattoos for people to put on and glitter to decorate themselves. My tattoo artist also gave me his old machines to decorate the table. We had a bureau filled with different board games (which my husband is obsessed with) for people to freely use throughout the day and large lawn games for outside. We had a sixties rock n roll band in the evening, and Dan and I loved dancing – we learned a 'waltz' of sorts to Wishlist by Pearl Jam and had a blast with our guests on the dance floor all evening."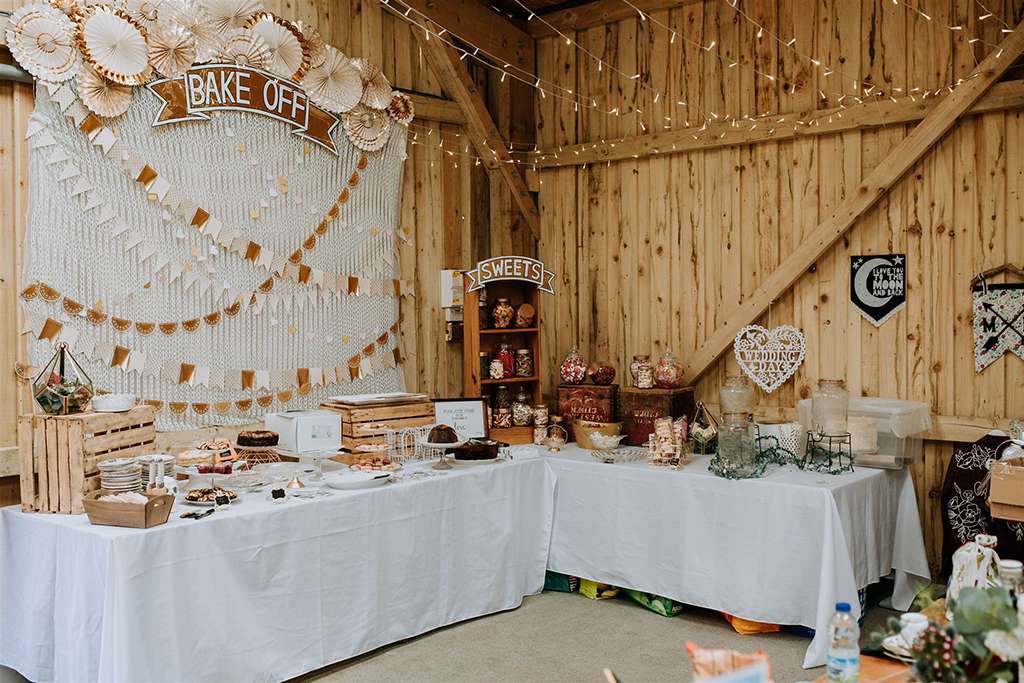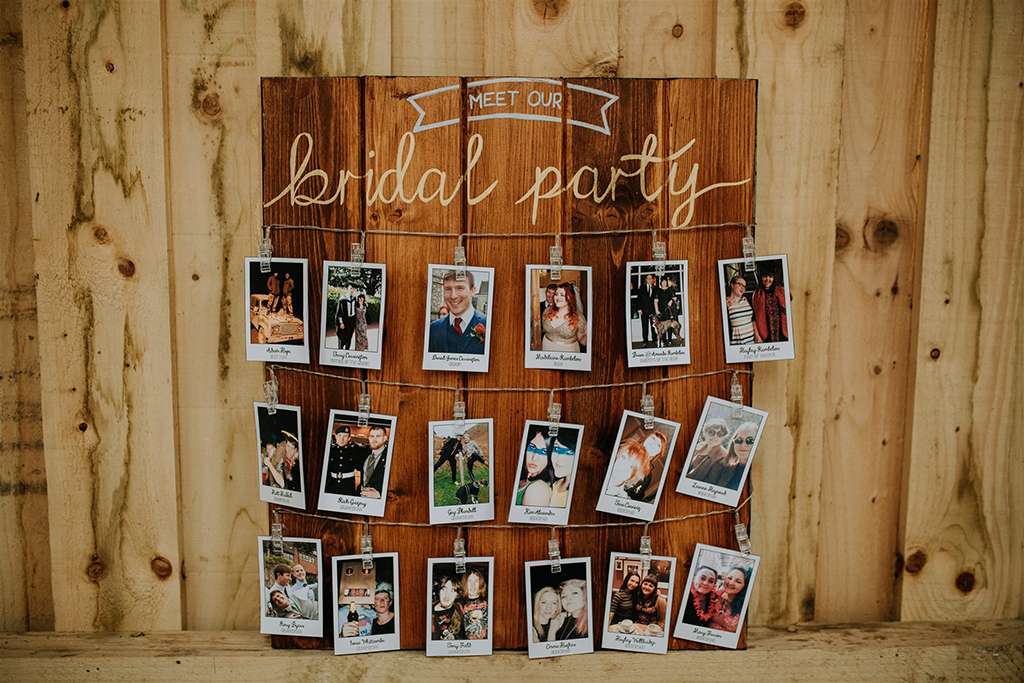 Their ceremony was very dramatic. The weather was very unpredictable on the lead up to the wedding and on the morning of the wedding, this continued. They dodged showers getting ready throughout the morning, and when they arrived to the venue, Maddie and her bridal party stood in the stables waiting for a clear patch of sky while their guests huddled under trees or sought cover in the café. Eventually, the sun shone, and the bridal party walked in. It continued to shine throughout the ceremony, and they were able to have the outdoor ceremony by the lake that they had planned. "With the setting, the stress of the weather and having all our guests around us, I found it all very emotional!"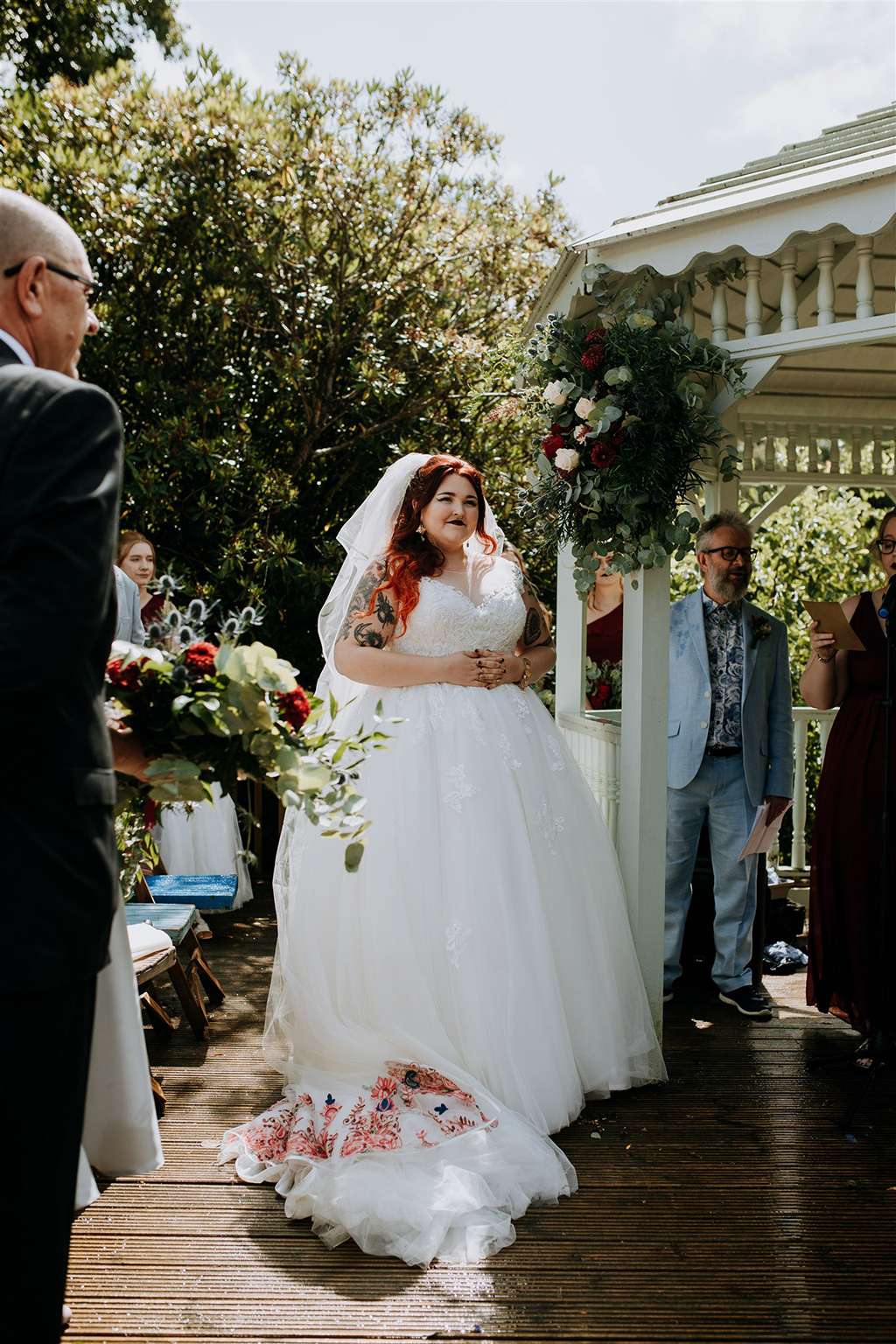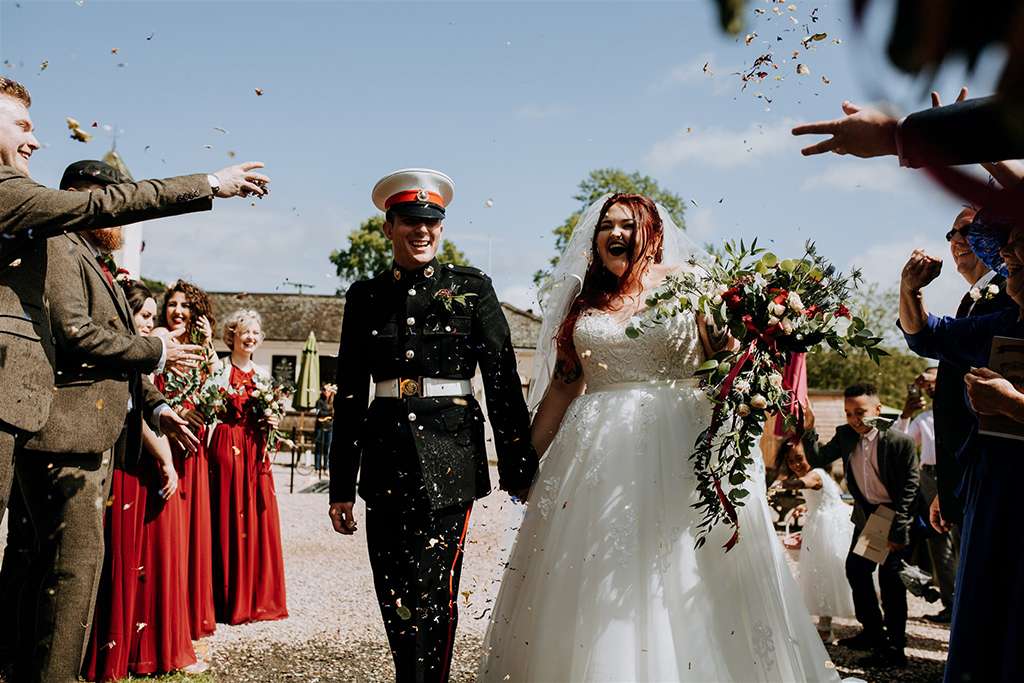 The one thing Maddie and Dan wish they'd known before planning their wedding was how many guests would cancel or change plans and not be able to attend your day at the last minute.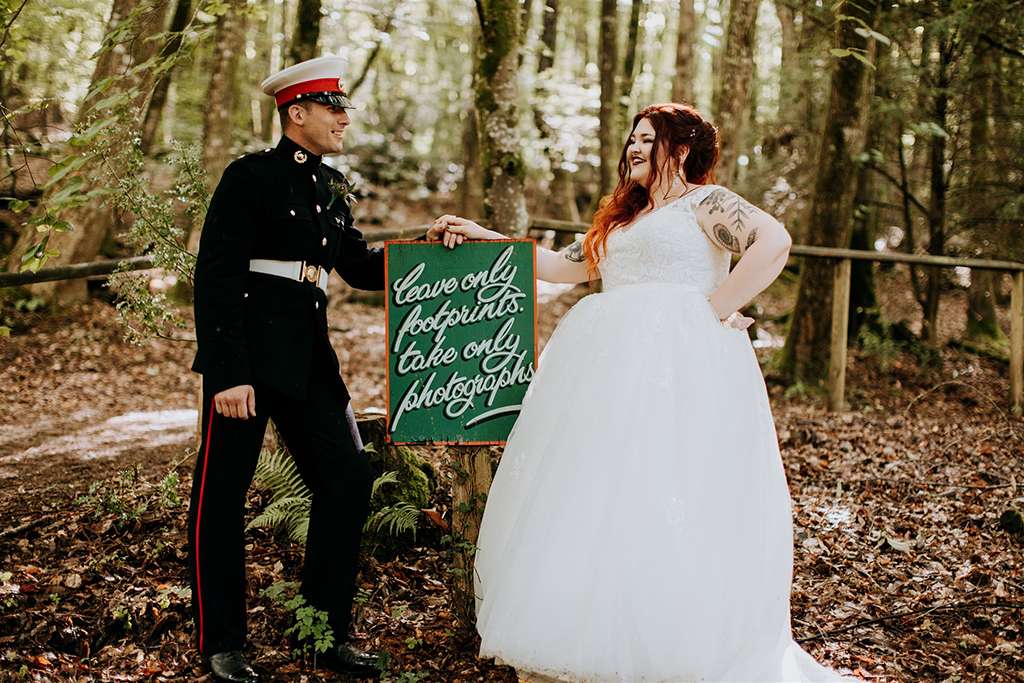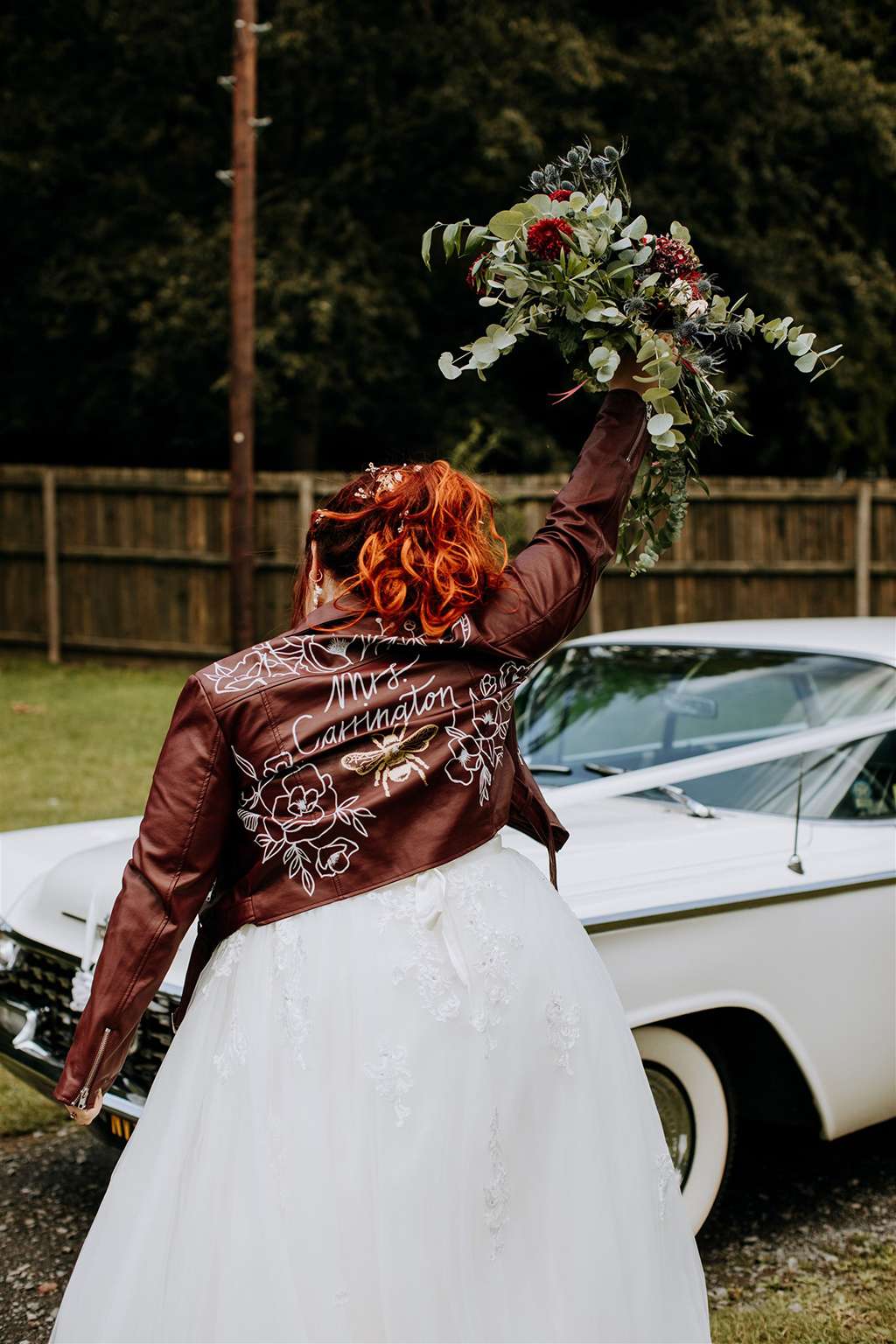 "It's such a big day for you personally, but everyone has such busy lives that things change and you have to try and accommodate for that in your budget. We definitely lost money with this, but by having a more relaxed catering option, nothing went to waste and we were able to provide food for all our helpers for the two days it took to take the barn back to bare wood. If we'd had a more traditional catering set up, it would've been quite painful to see so much go to waste!"