Inspired by their incredible venue, Preston Court in Kent which comes complete with a vintage carousel, Sammy and Thomas planned their October wedding with fairground and circus vibes. Their attention to detail was second to none, especially when it came to the design of everything. The centrepieces, the cake, even the homemade favour boxes all perfectly complemented their theme.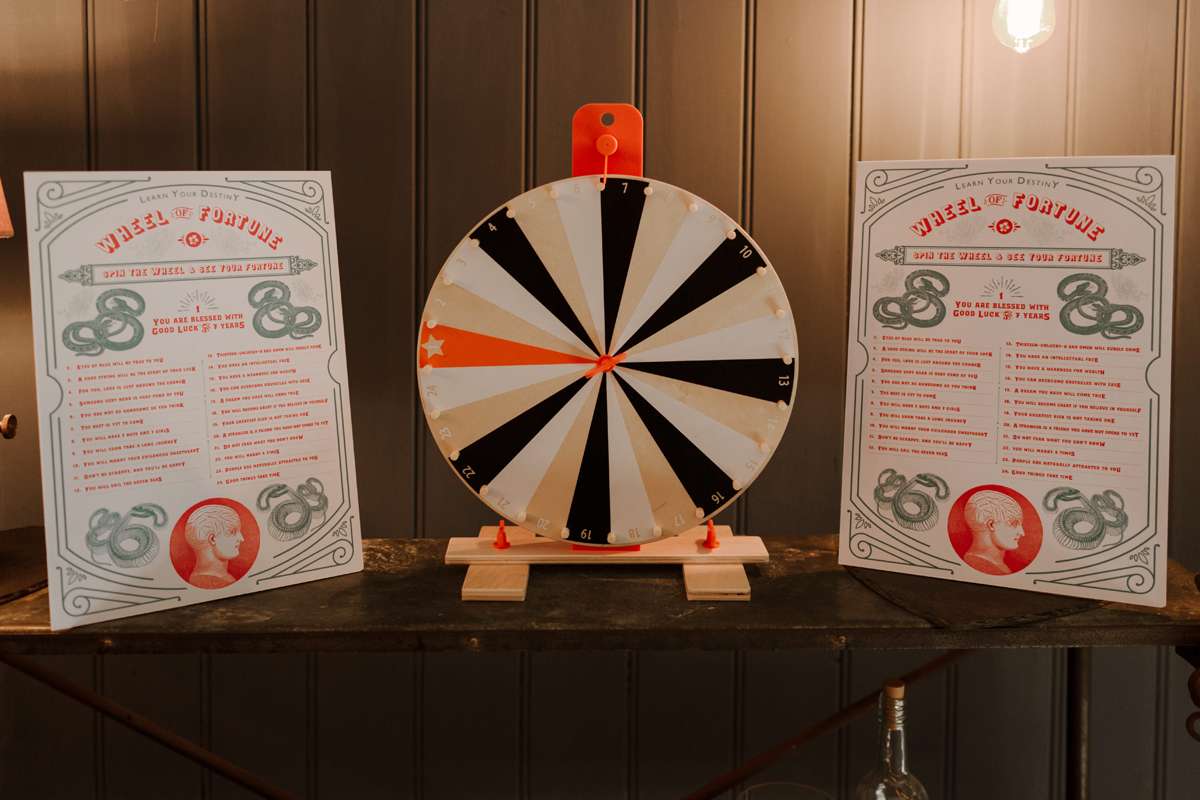 The ceremony was held in front of Preston Court's Dutch Music Organ in their main barn. Their rings were brought to them by a barn owl called Ollie which was a complete surprise for all their guests.
Of their £24,000 budget the venue was their biggest cost, but once they saw it they couldn't have imagined having their day anywhere else. They saved a lot on the DIY projects including their incredible cake. It was just £85 from M&S and the bride decorated it herself using icing and some left over bits and bobs from the rest of the wedding crafts. The bride's bouquet was made from faux flowers bought from Dunelm silk flowers and the rest of the flowers were put together by the bride too – she spent months buying and dying out flowers to make everything. "We also had a lot of pine cones which were foraged and autumn leaves we picked up from a local forest!" she said.
"Our favourite part of the wedding was seeing everyone on the carousel having an amazing time", said Sammy. "We both sat next to each other on the carousel and took a moment to look around and saw everyone screaming along to the songs on the carousel. It was the most amazing feeling to know we had put together such an amazing day for ourselves and all of our guests."
"The very best thing about planning our wedding was the excitement of getting to marry each other", Sammy concluded. "The excitement of planning everything and having it all fall into place was amazing. I also spent the run up to the wedding doing what I love – creating. I even made a hoopla for our guests to play with. Doing the seating plan was the most stressful part!"