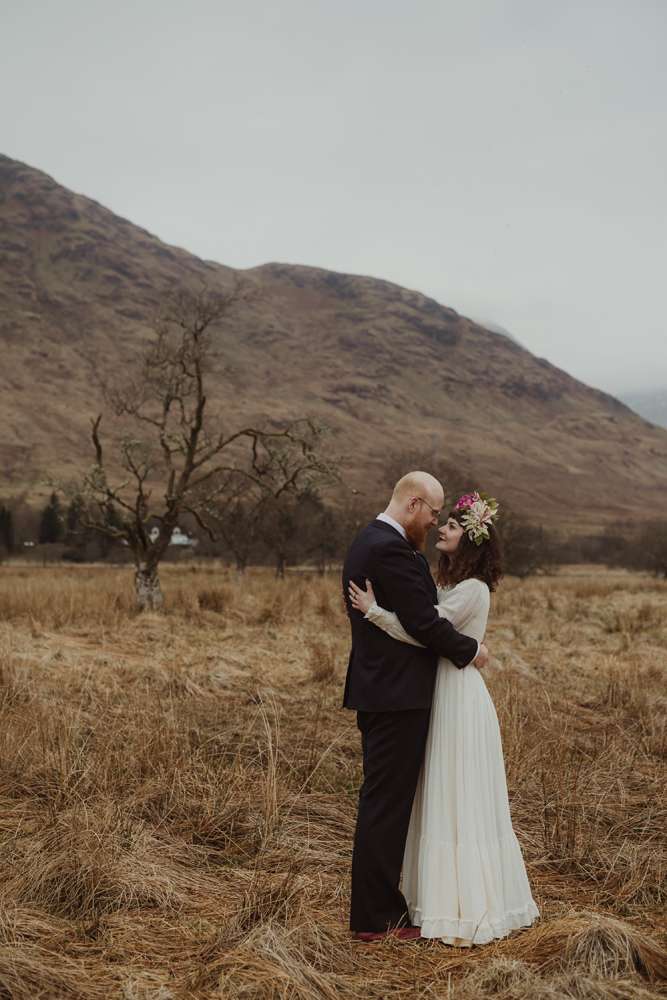 For Rachel and Jamie, there was only one way they wanted to say their I do's… outside, by a Loch, surrounded by the beautiful Scottish countryside. They were married on April 13th 2018 (happy anniversary guys!!) on the shores of Loch Awe, opposite Kilchurn Castle in in Argyll and Bute, Scotland.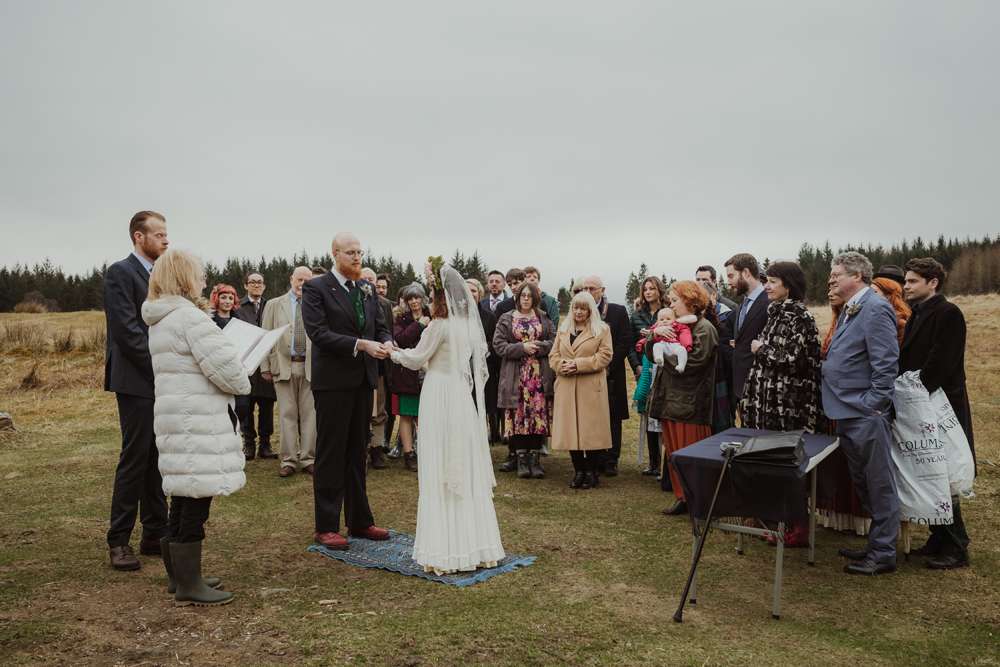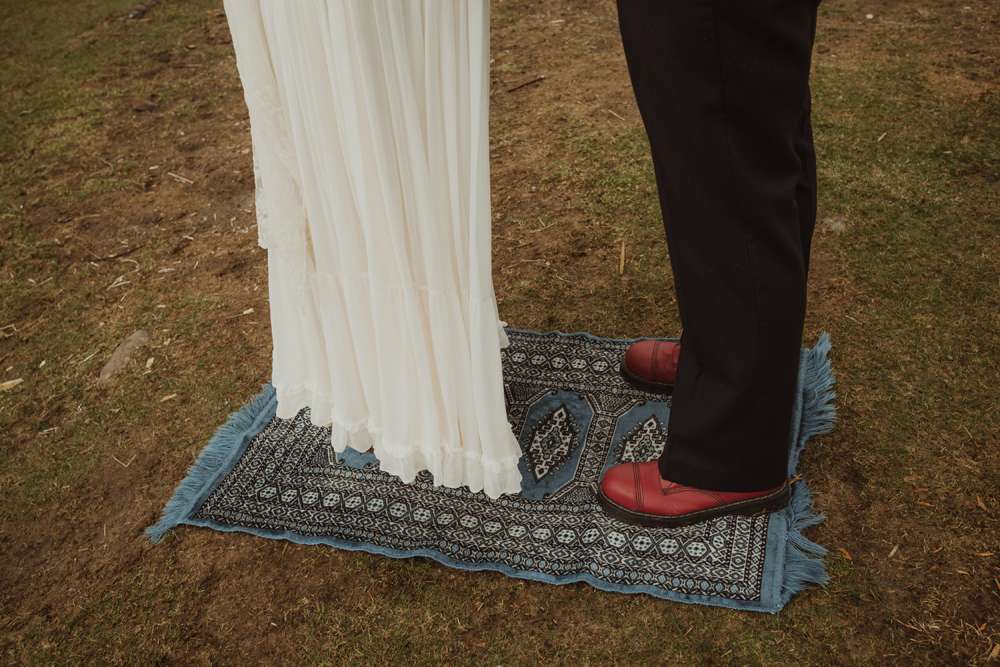 "We didn't really have a theme other than wanting it to be simple and do as much of it as we could ourselves", said Rachel. We wanted the beautiful Scottish backdrop to be the star. Scotland is what inspired us. We visited two years previously, almost to the day, and knew we wanted to get hitched outside (regardless of the unpredictable weather). The land is beautiful and felt very magical once we were there."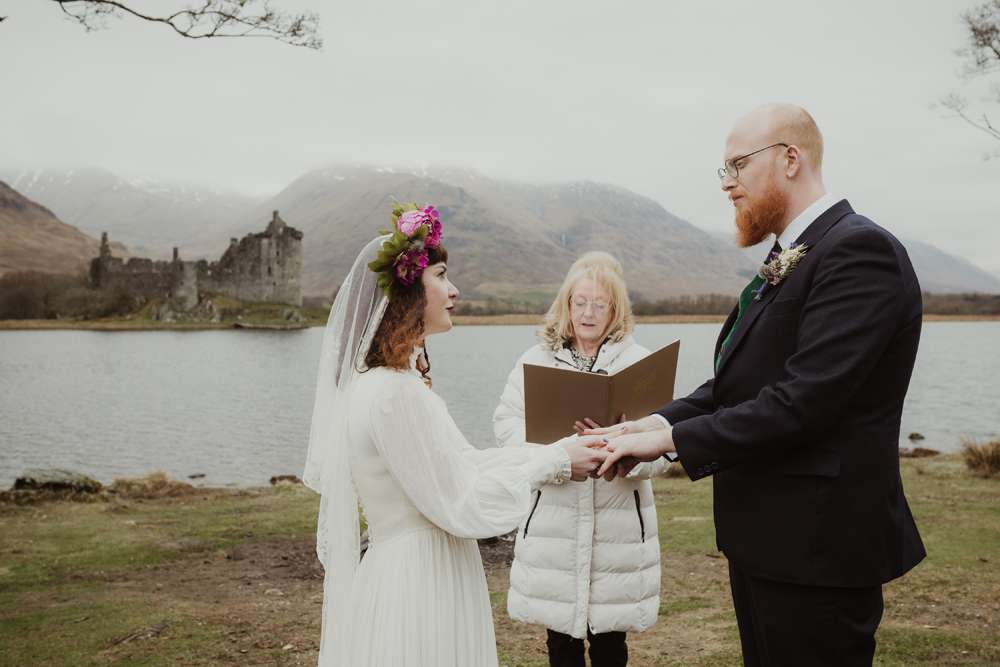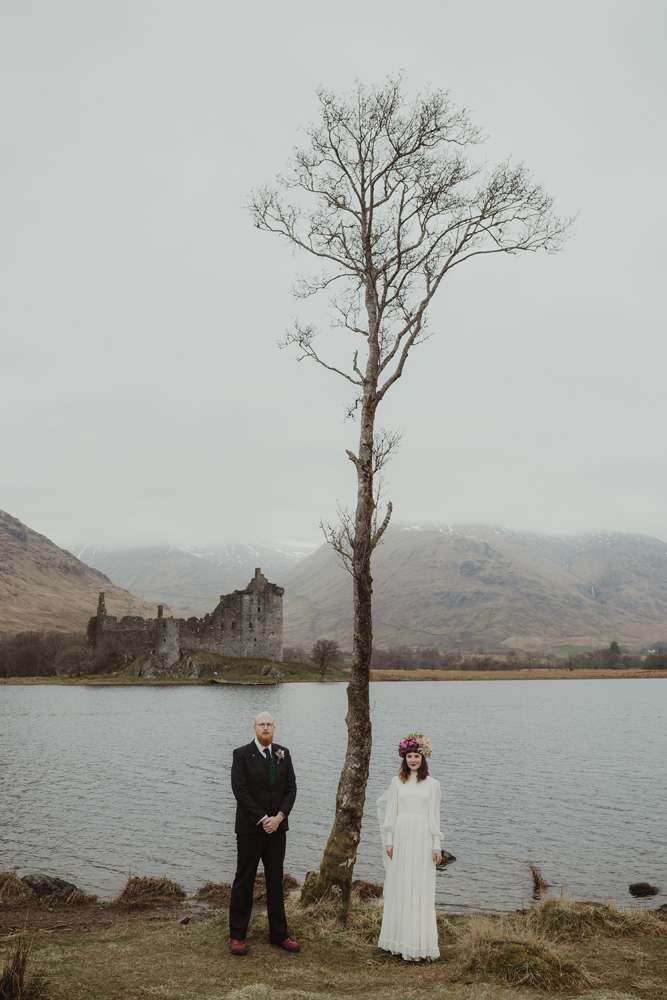 The ceremony was short and intimate with just 30 people there. "We wrote our own vows and had one reading by two of our closest friends (from The Amber Spyglass by Philip Pullman) I think everything was heightened by the mountains and the castle ruins. Saying our vows (holding back the tears) was my favourite part of the day. Also the hilarious and touching speeches and having a mini photo shoot in the castle grounds."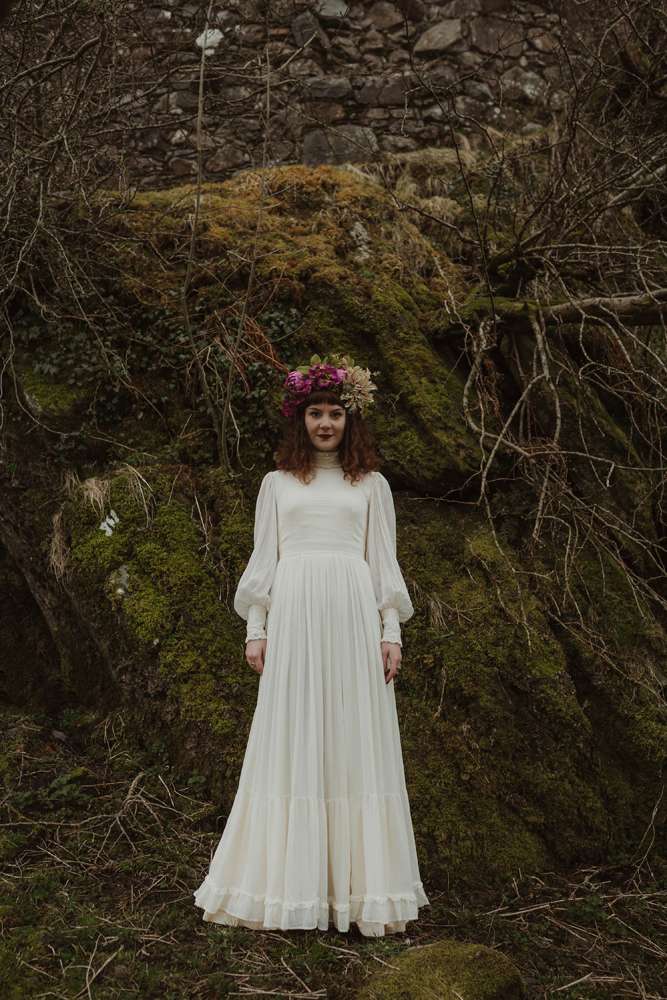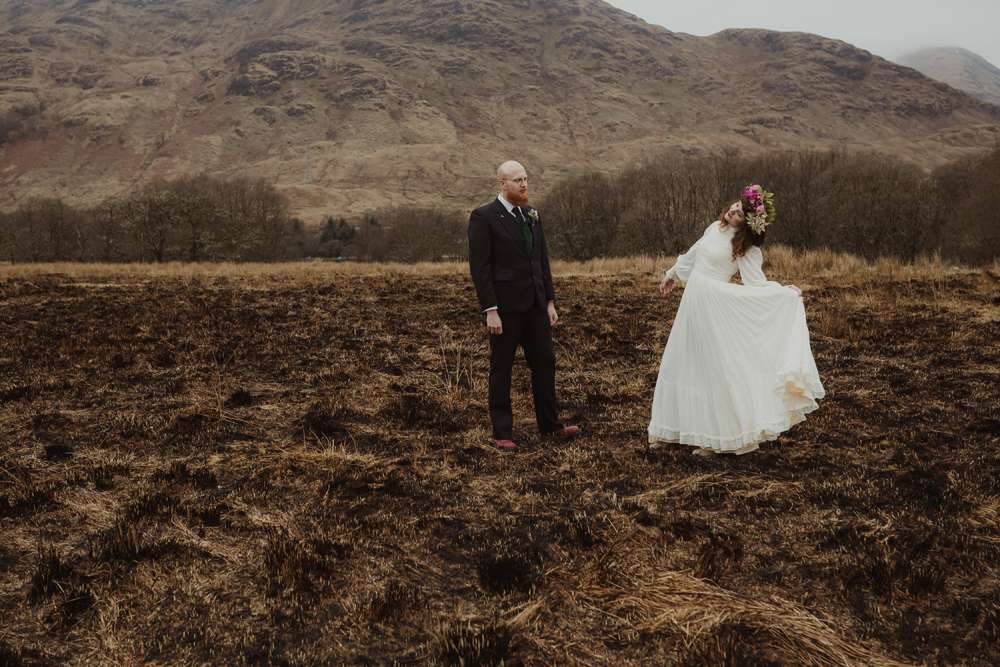 In total they spent just £4000. The bride's beautiful 1970s vintage dress came from a thrift store in Chichester and cost her just £25!! In fact she found it years ago, when they'd only been together for a few months, but loved it so much she bought it then and there! It was perfect for her and didn't need any alterations. She wore it with Dr Marten boots, a vintage velvet cape (both from eBay) and a faux floral headdress made by Headonistic Headdresses. The bridesmaids were in various vintage blue dresses and Jamie's suit was €30 from a charity shop in Berlin, which he paired with a waistcoat by Emperor's Old Clothes.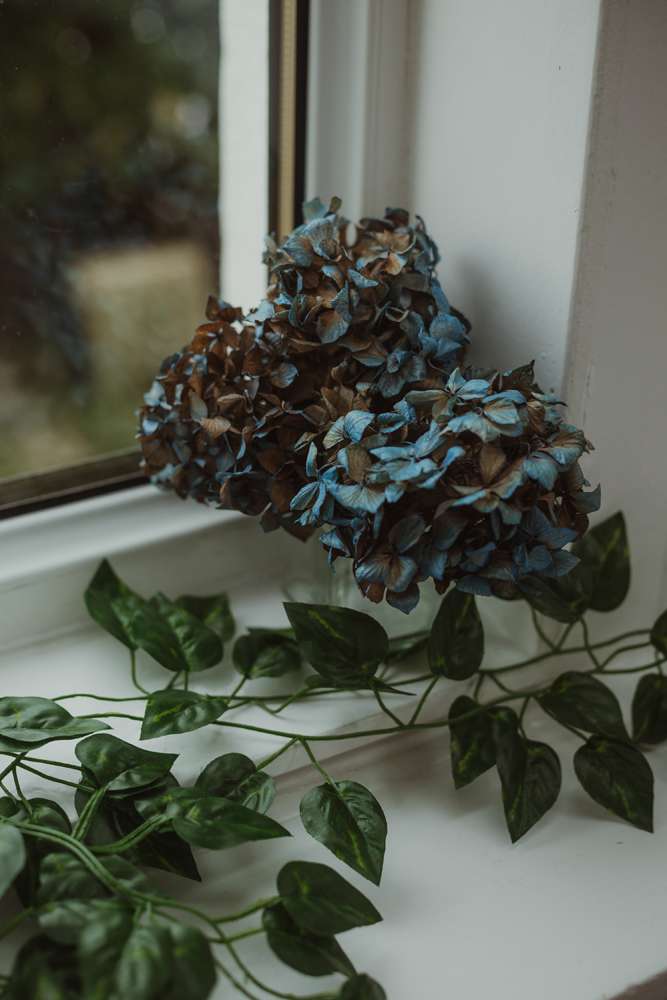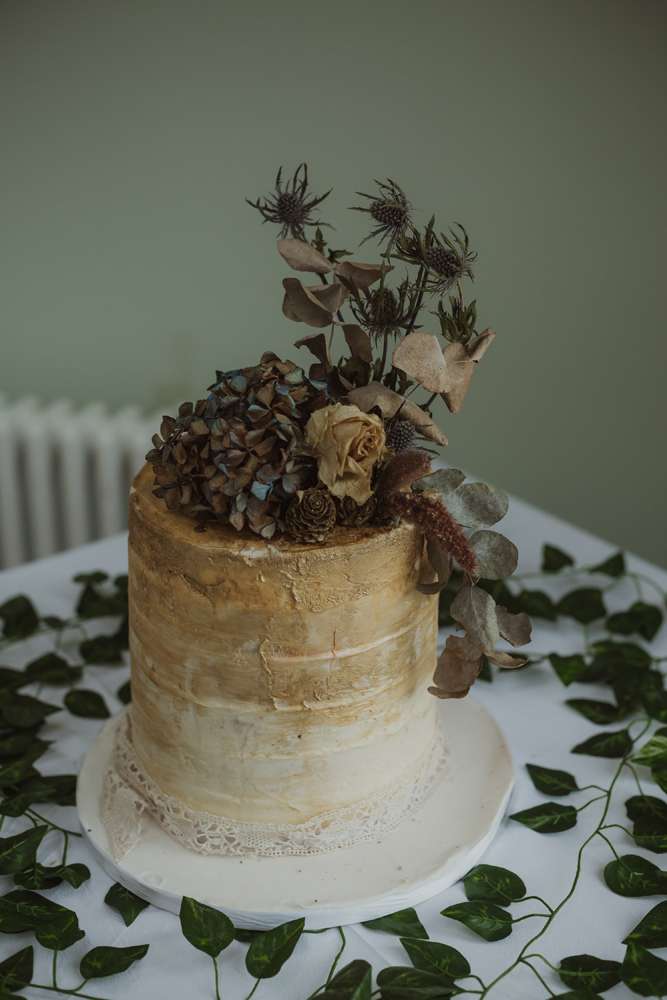 In terms of decor at their reception venue, Portsonachan Hotel, the couple painted stones to use as place cards, they collected lots of pieces of vintage blue glassware from charity shops and they had dried blue Hydrangea which Rachel sprayed gold. The table runners were made from vintage fabric by Rachel's mum.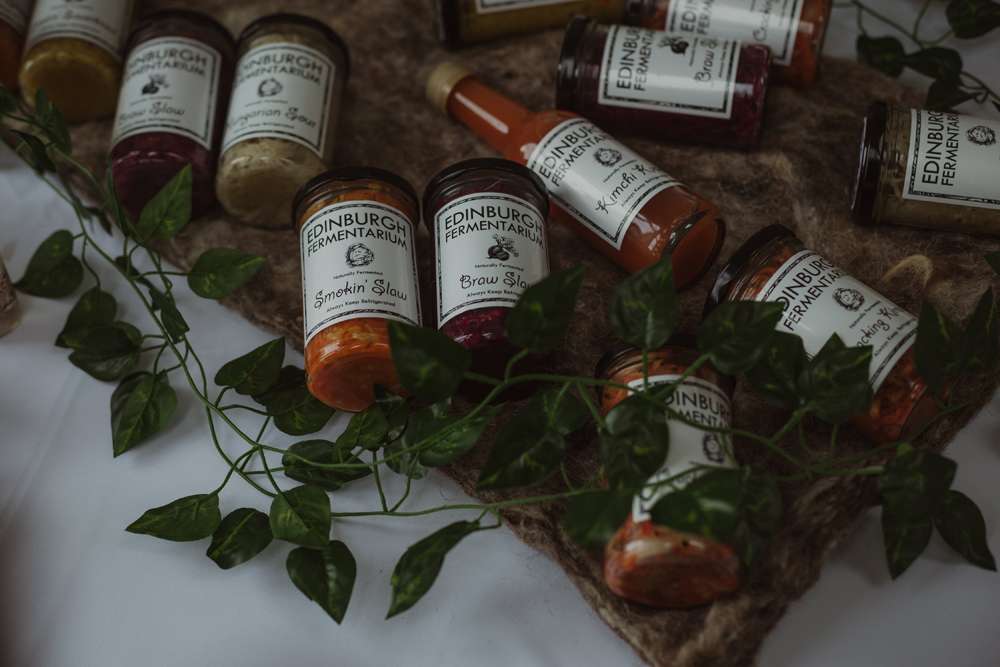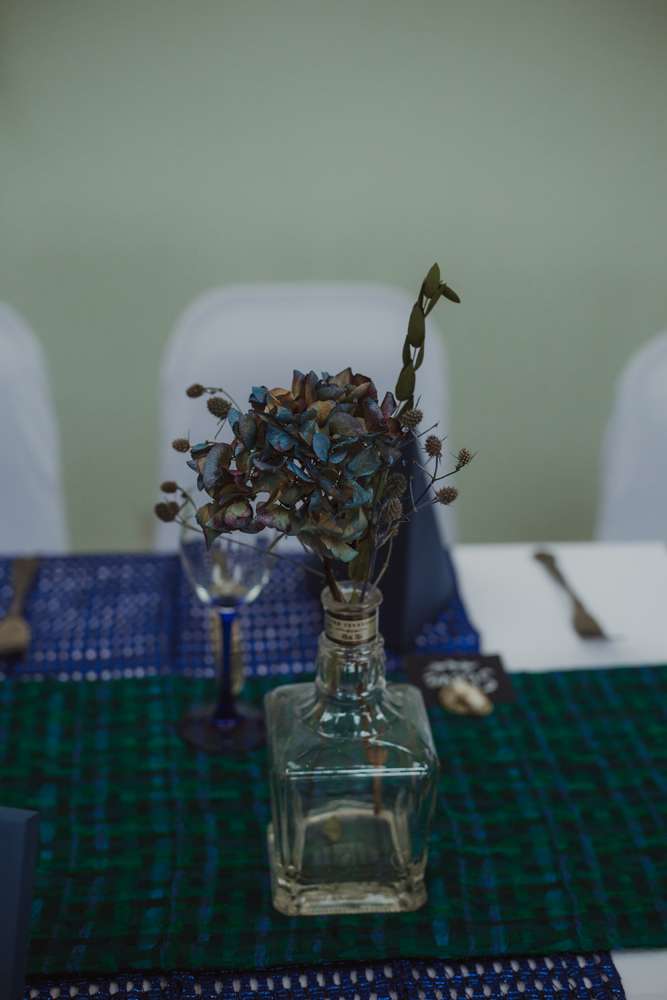 "The best thing about planning our wedding was visualising all the elements coming together and making all our family and friends journey up to Scotland – without them knowing the beautiful location we'd chosen! Getting married in Scotland felt like we had already started our honeymoon. Our advice for other couples would be pick a good location and the rest will follow."