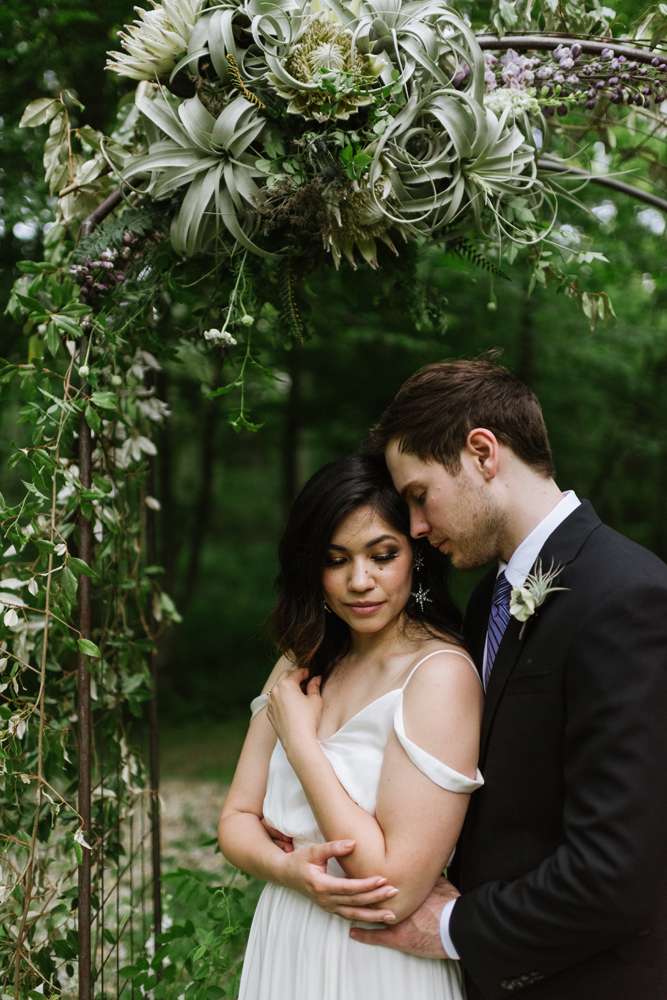 There is so much to love about Roxanne and Andrew's wedding and although they got married in June, the witchy theme, which included tarot and crystal elements to the decorations, makes it perfect to share at this time of year! One of the things I love the absolute most about this wedding is how paired back and minimal everything is – less is more and all that! This gorgeous celebration proves that you don't have to go completely overboard with the decor and theme to still have a fantastic looking event.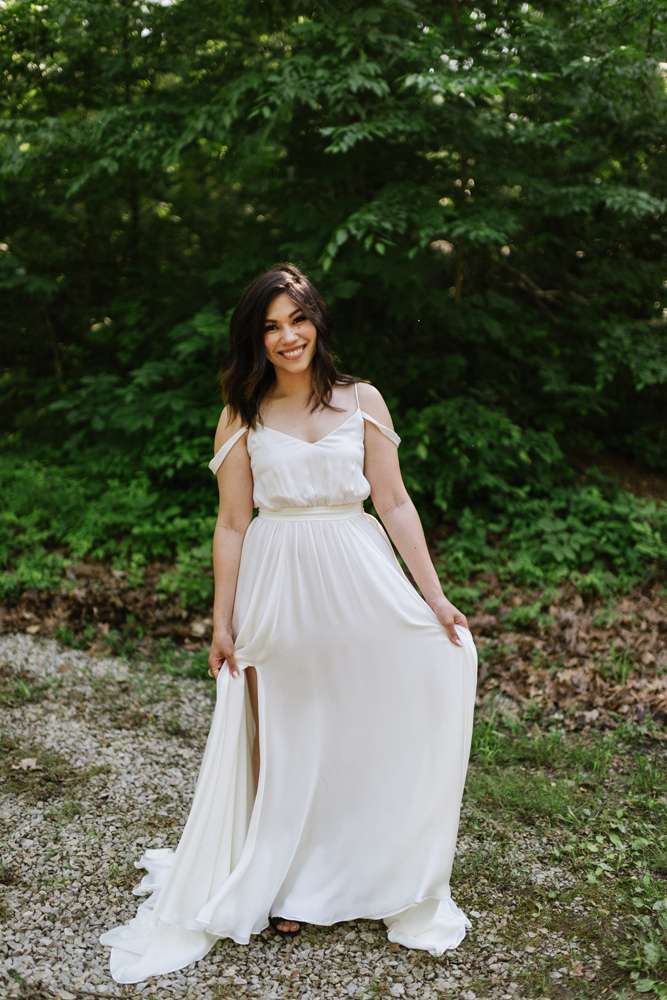 "We were inspired by our personal aesthetic and interests", began the bride. They also wanted the day – well, weekend – to be laid back and enjoyable for their guests so they invited their closest friends and relatives stayed at the cabin, where the wedding was held, all weekend.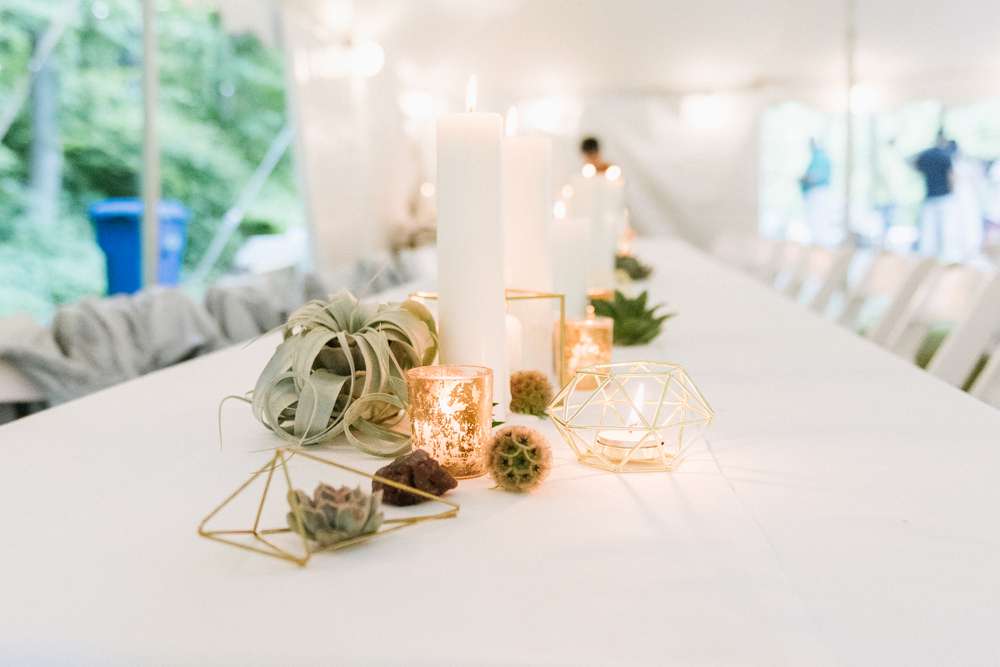 The minimal theme also continued through to their ceremony which only took ten minutes! "The ceremony was super short, less than 10 minutes", Roxanne continued. "Andrew and I are very shy and private. Everything we had to say to each other happened before the weekend. Andrew's Grandmother, lovingly called Grammie, sadly passed away the week leading up to the wedding. On the morning of the big day, there were butterflies (a sign that the spirit of your loved one lives on) around our ceremony area, and one let me hold it. We cried. A lot."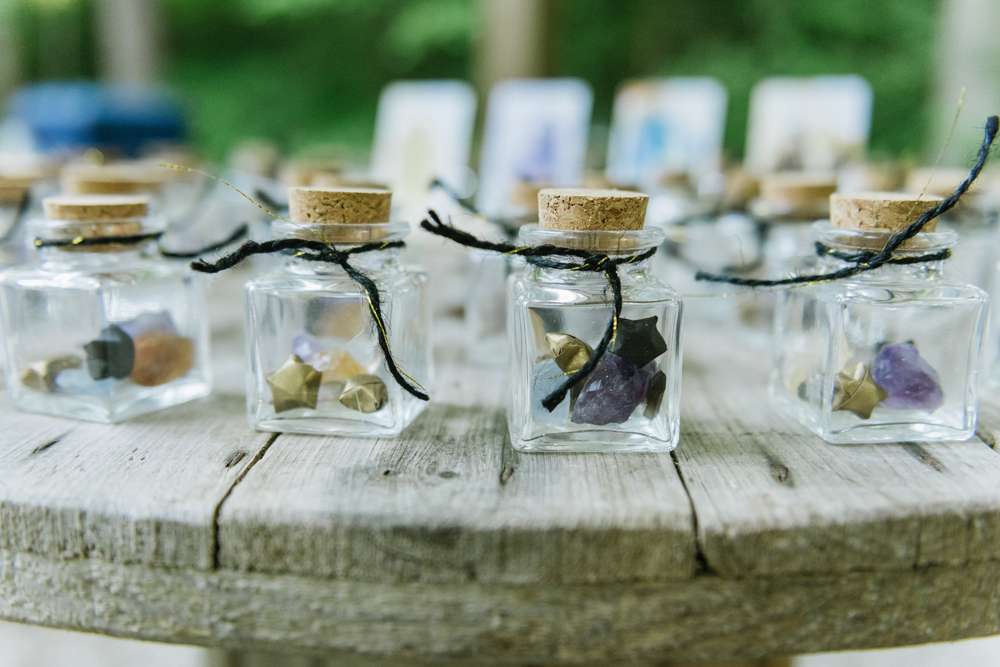 Although the decor was minimal, it was all executed to perfection and was mostly homemade by the couple themselves. They had white pillar candles, crystals, succulents and homemade himmeli which are geometric shapes made from brass tubes. Their favours were small glass jars with paper wishing stars and crystals charged under the full moon.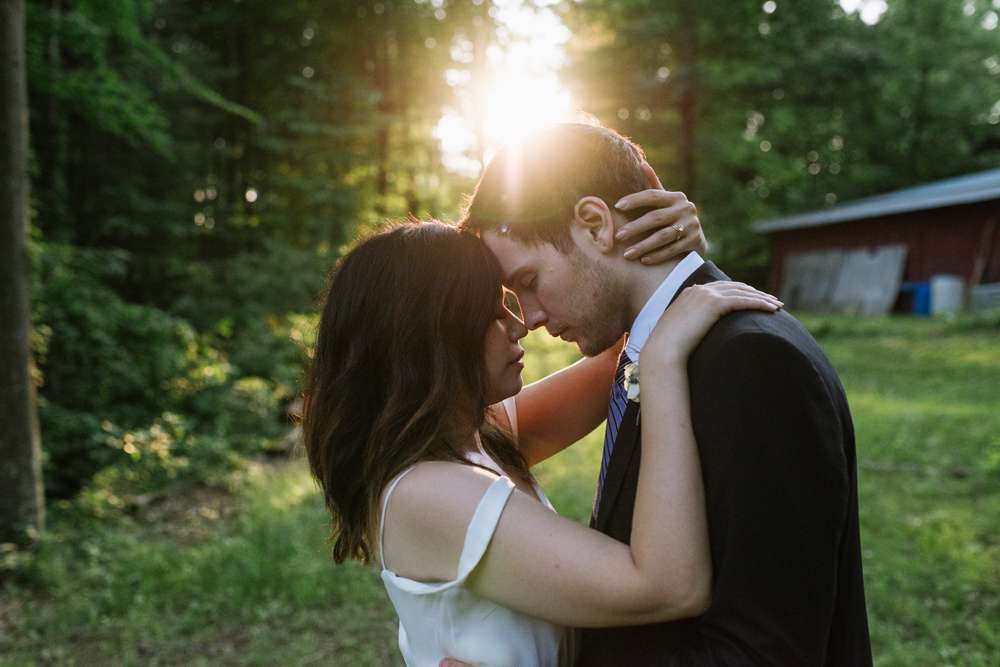 "The very best thing about the wedding was being with everyone we love and getting the best photos with my husband", continued the bride. "In the run up I loved collaborating and getting support from my husband. It was really fun working on our wedding together."