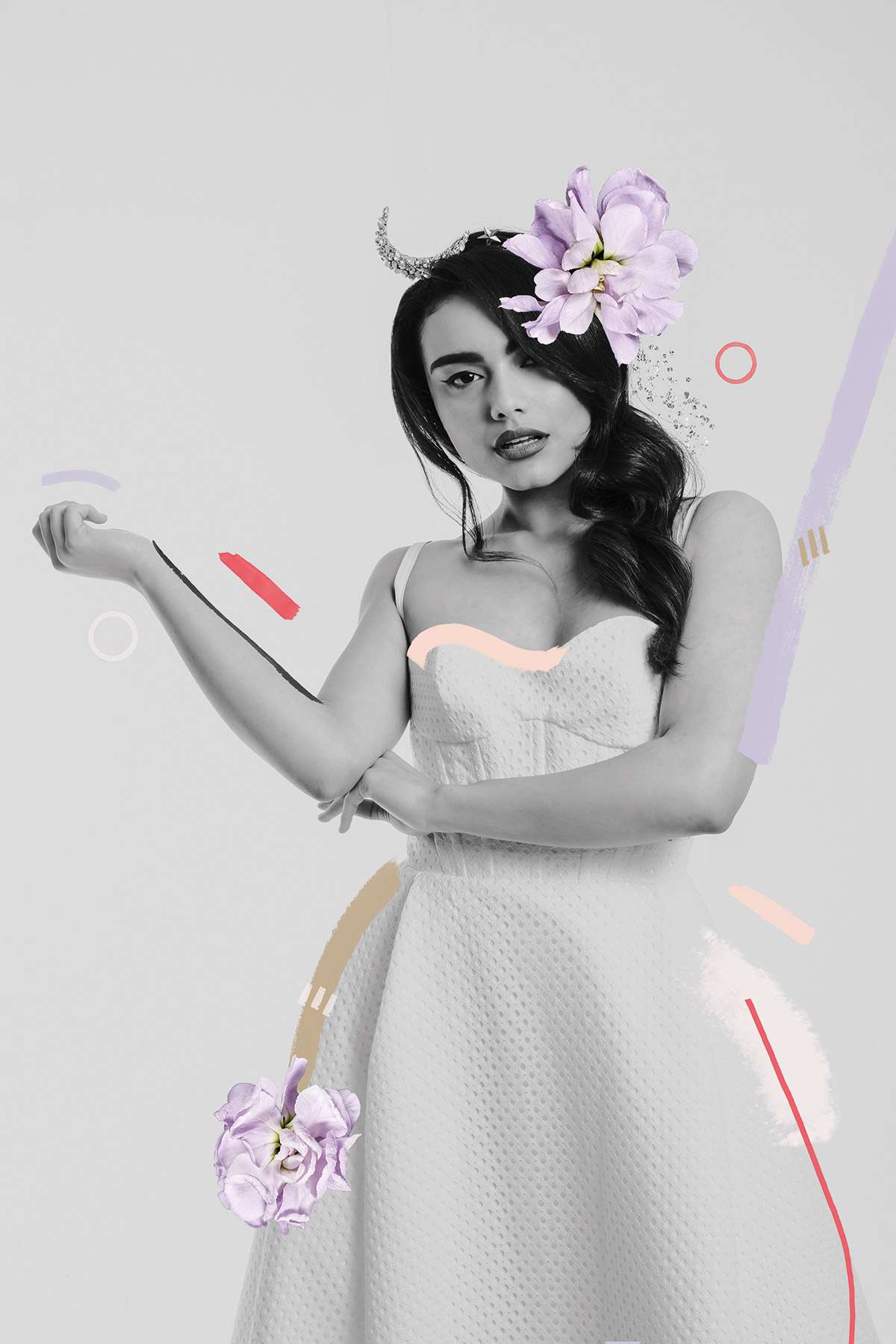 Dress: Jesus Peiro via Morgan Davies Bridal
Headband: Rene Walrus
If you picked up a copy of issue 14, you will have already seen our "Art Bride" editorial shoot that my fashion team and I put together. Doing the editorial shoots for the magazine is one of the the highlights my job. I feel very much like a character in a rom com from 2005, where the heroine works at a fancy magazine in New York when I do this kind of stuff (ha!)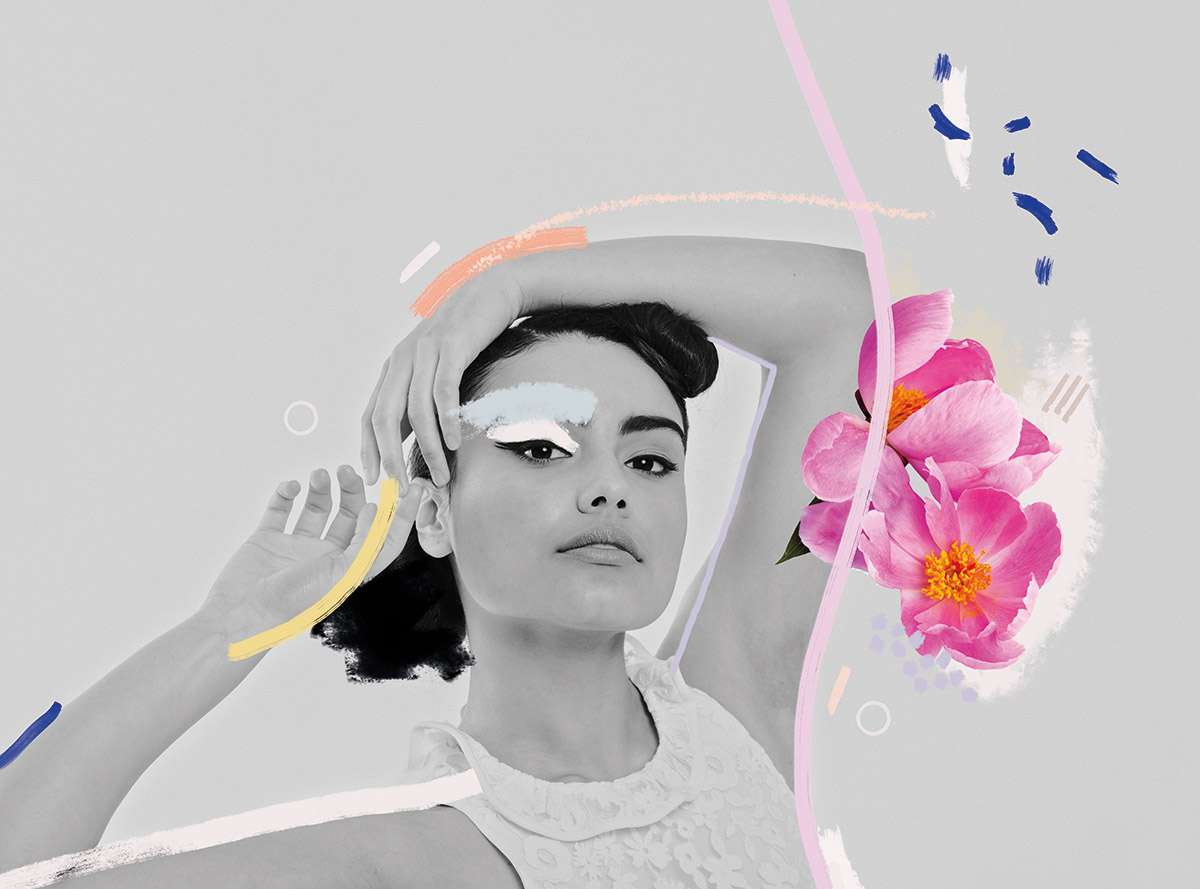 Dress: Whistles Wedding
The concept of this shoot was dreamt up by our stylists Erica and Alex. I immediately loved the idea! We decided to shoot in black and white to really make the illustrations, done by our FABULOUS design team, We Are Branch, pop. Its super handy when two of your designers used to be fine artists!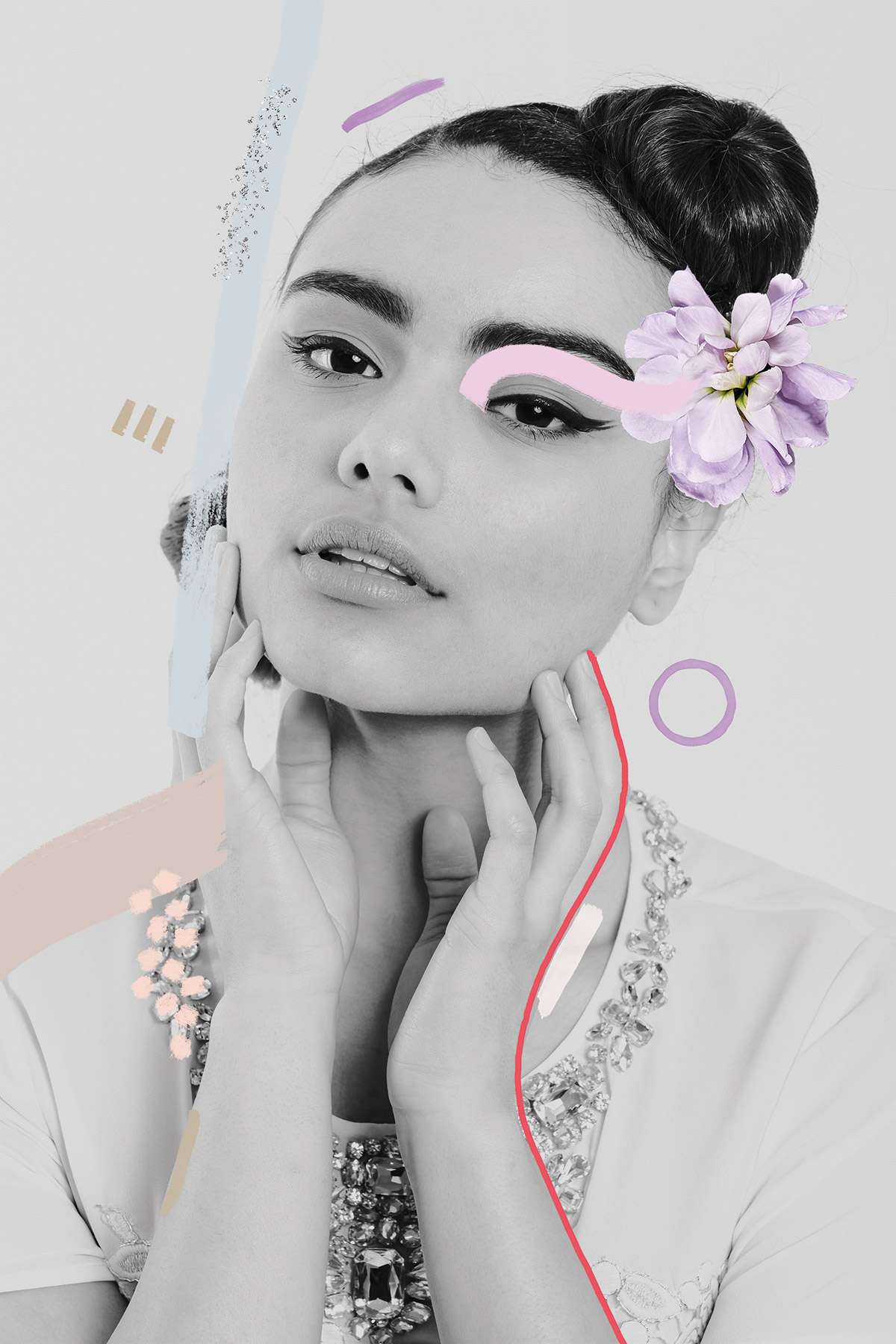 Dress: Ted Baker Bridal
We kept the clothing simple and structural, with lots of clean lines and we asked our model, Kenya, to make lots of interesting shapes with her body so we could draw around her. I LOVE how it turned out! I've never seen anything like this before in bridal, which of course makes me love it even more. It's also quite a different idea for us to do too, which made it really fun.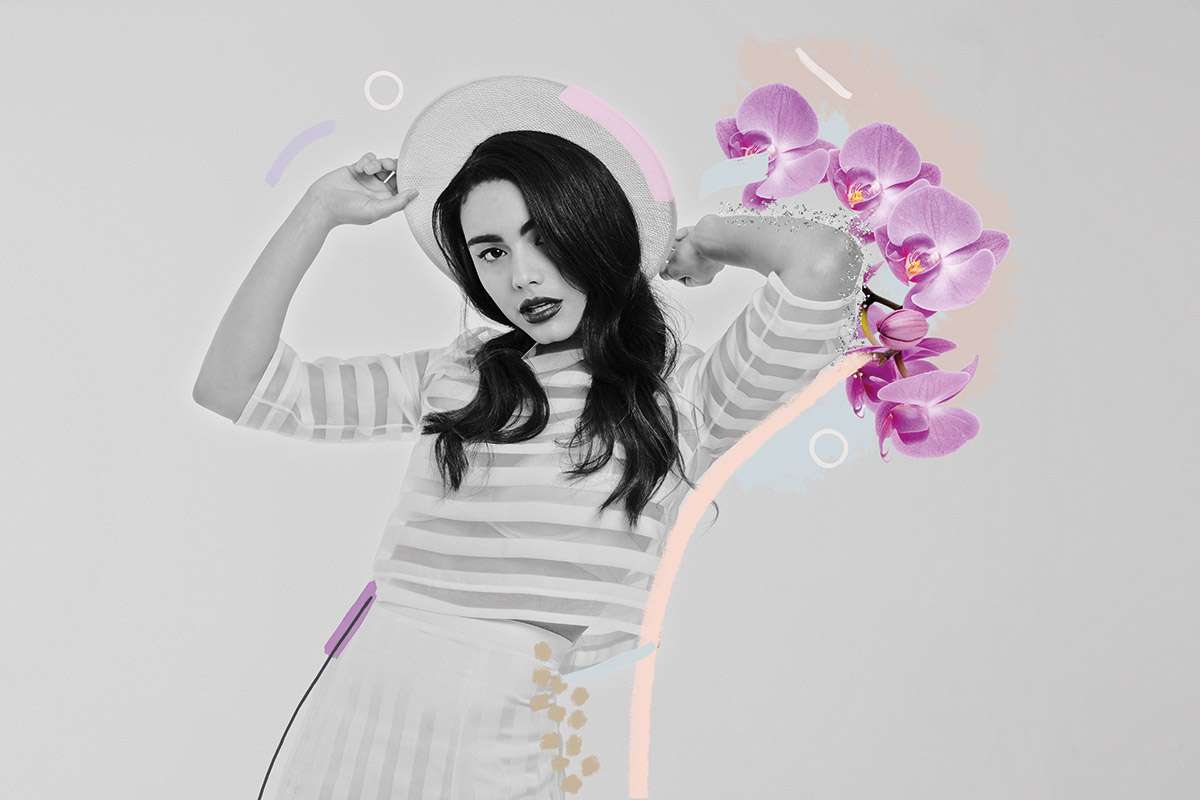 Outfit: Charlie Brear
Hat: Lizzie McQuade Millinery
Pop art, doodle-bombing, hand-drawn art: Whatever you might call it, adding a splash of personality to imagery with some fun, colourful illustrations really made this shoot. Reimaging a fashion editorial with additional patterns and embellishments adds a totally different dimension to a relatively simple photo set.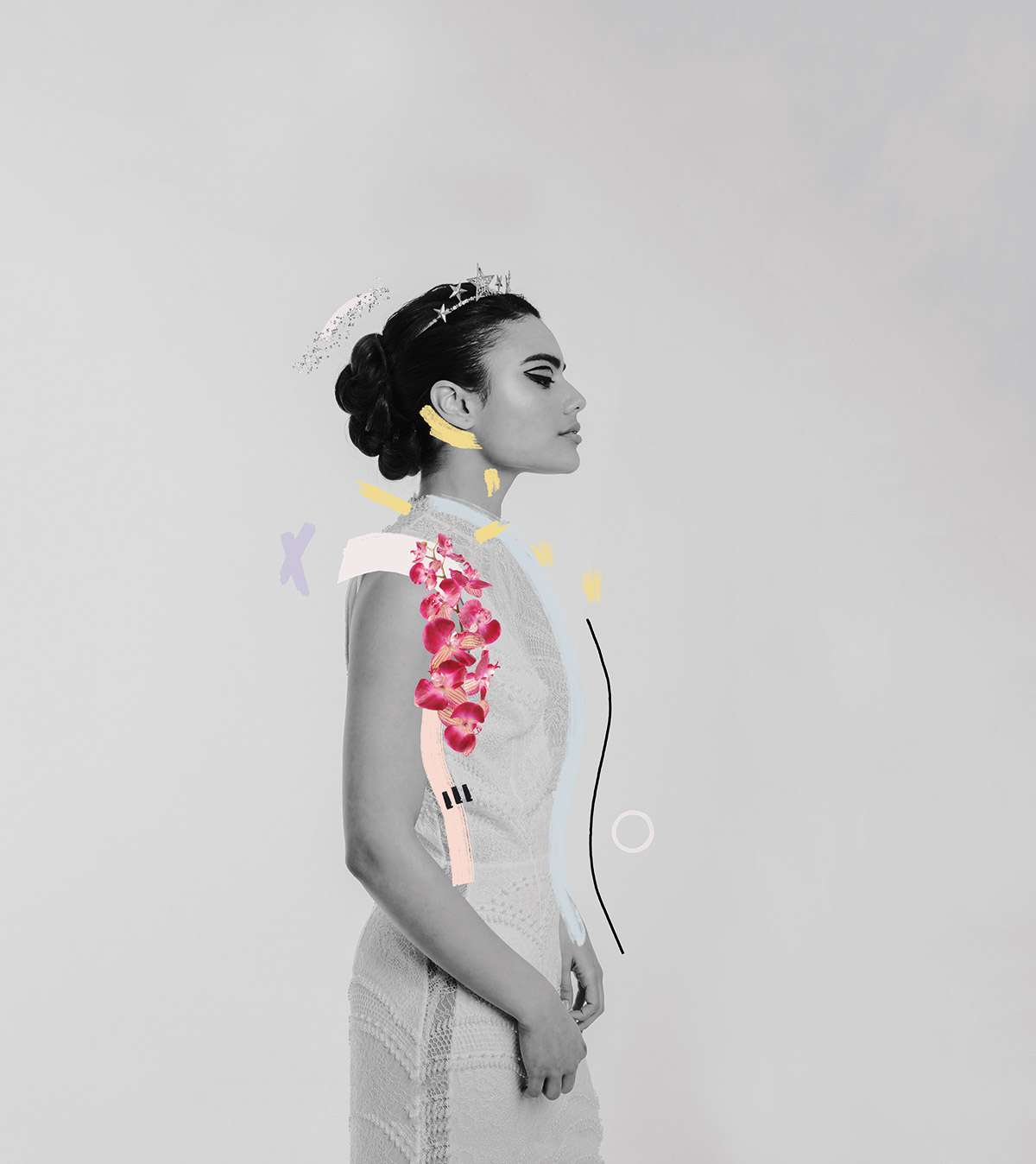 Dress: Ersa Atelier via Morgan Davies Bridal
Headband: Rene Walrus
I hope you love these as much as I do and if you missed out on grabbing a copy of issue 14 in stores, you can order a back issue via our shop. Issue 15 is now available on the high street.