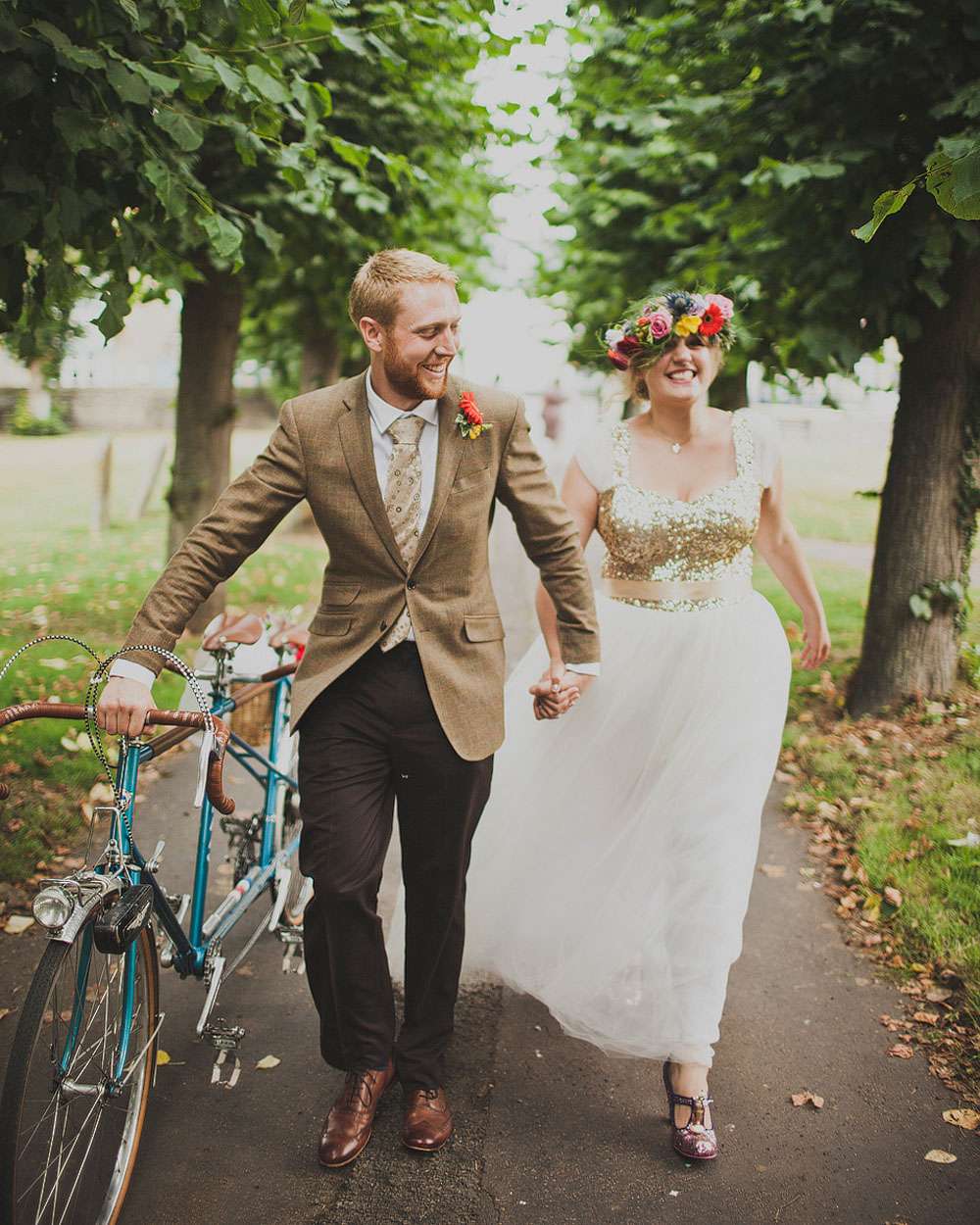 Hands up if you love a little bit of sparkle and a lot of rainbow? Then prepare to fall in love. Zoe and David's wedding has both coming out the wazoo! They were married in a church but had the reception in David's great aunt's garden.
"It's difficult to have a truly unique wedding – you think you've thought of something independently and then the next blog you see its already been done!" Zoe wrote. "I think there's a real upside to this, in seeing how people have already done things. No competition, all collaboration! David and I were so lucky in all the support we had from our amazing friends and family. It was such an epic day. So full of love and fun."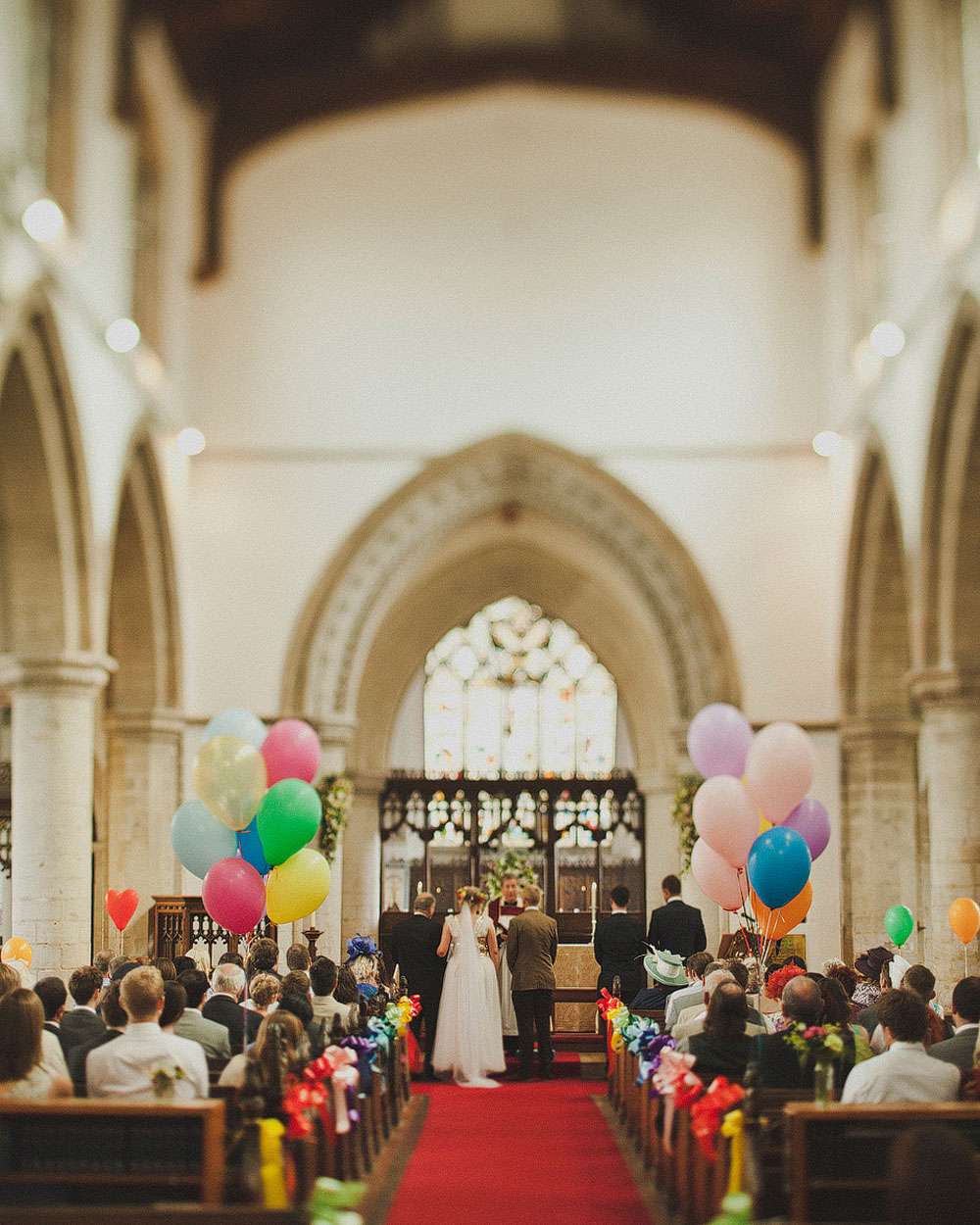 So I KNOW you're all desperate to hear about Zoe's dress! Well, it was from one of my favourite Etsy sellers, Ouma. She has it customised from this dress and only cost her £120. What a bargain! Her shoes were Irregular Choice.
There was also plenty of DIY in this wedding including the bridesmaid dresses, the cake, the stationery and the food. "The wedding meal was a big family effort", she said. "My brother made vegetable kebabs, my sister made nibbles. Two South African friends cooked the BBQ – they refused to cook anything that wasn't meat so another friend, Pete, did the vegetables! We also had an ice cream stall from The Icicle Tricycle Cambridge which was a real hit."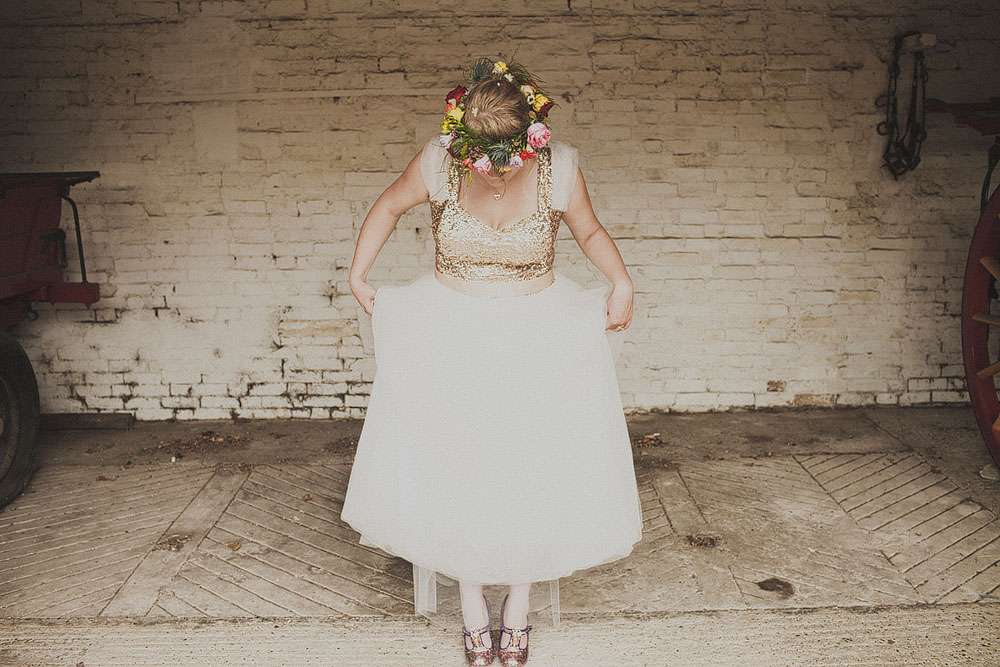 "We had quite a lot of DIY and I think that's the only way you can ensure the day is distinctively you. My mum spent hours making fabric fortune cookies for wedding favours, which were all chucked in the bin the next day in the clean up. I think she could have cried!"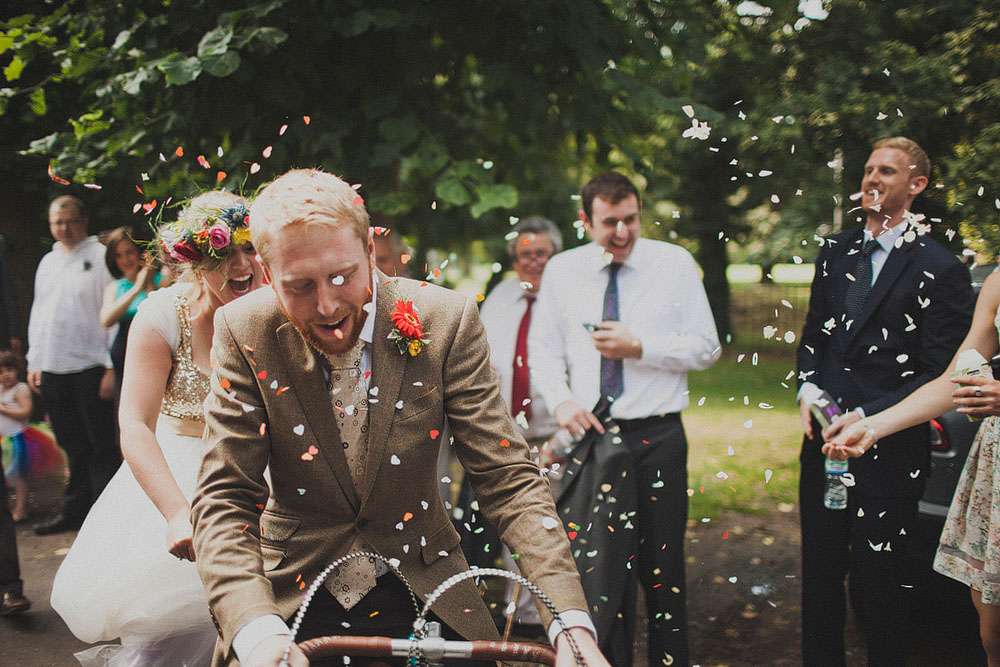 Their transport sure was unique too. The girls all arrived in a camper van but David bought Zoe a tandem bike as a wedding gift which is what they rode home after the ceremony on! "The ceremony was definitely my favourite part of the day", she said. "So full of love… and tears! The vicar said he'd never seen so many tears. The best man Tom cried from start to finish! "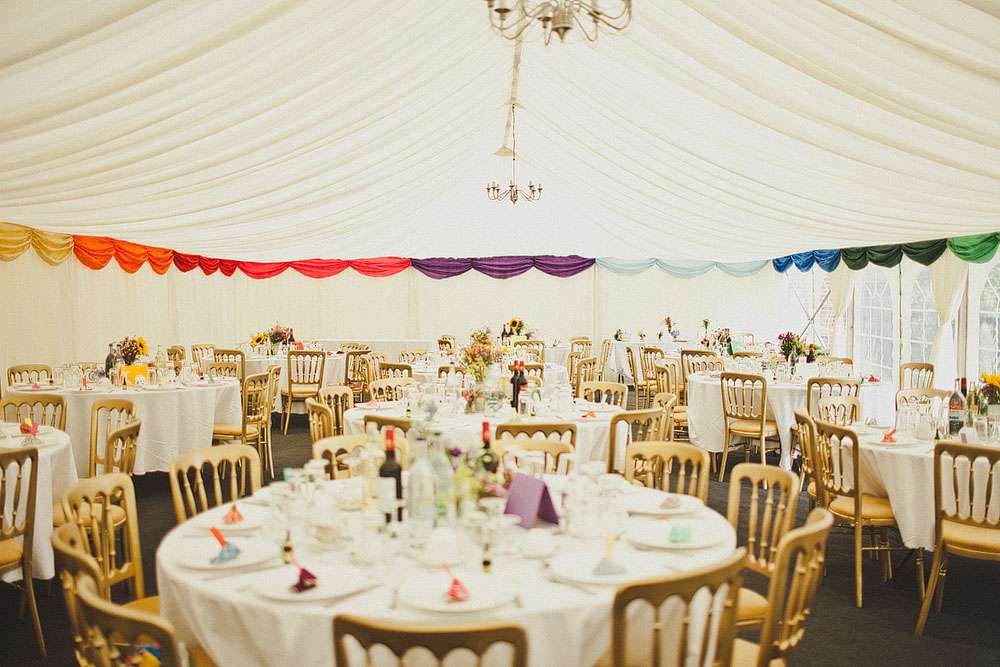 "There's not much we would have done differently, but maybe undertaking the production of bridesmaids skirts was slightly overambitious. I also think I would have invested in a wedding planner. There were parts on the day were that would have been so helpful – such as remembering to have cash for the steel band. Luckily my brothers were very generous so we had to open up their cards to us to get the cash out! Also, the steel band got lost on the day so David and I spent about 30 minutes out on the road trying to find and direct them!"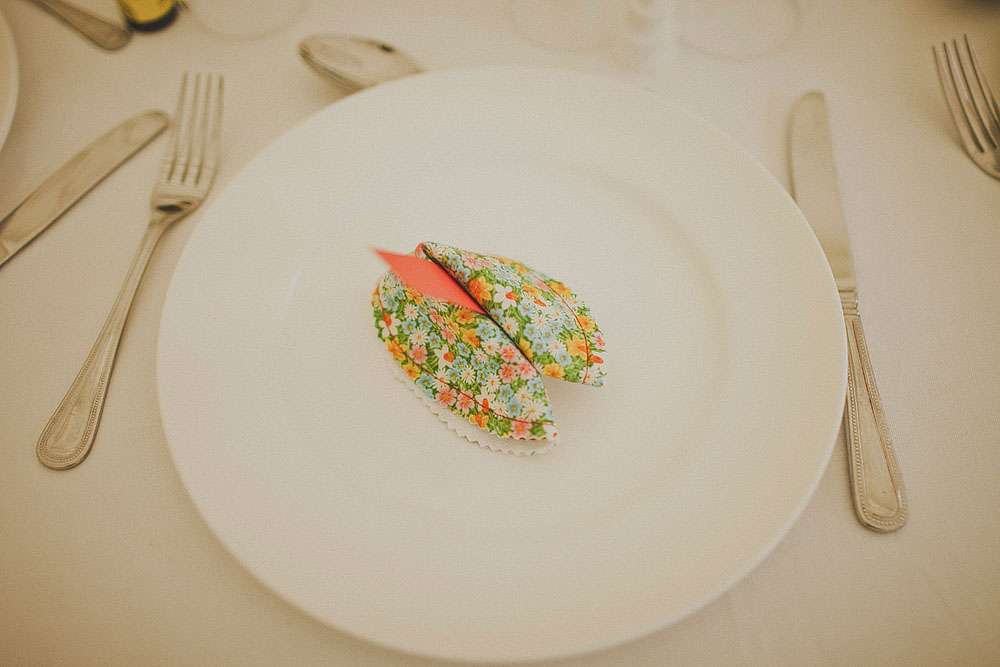 "Getting married is the most amazing thing but marriage is even better", Zoe concluded. "Don't get stressed out by the day, people don't really notice the details. You'll never have so many people that you love together in one place again so really enjoy it. Have a really relaxing morning getting ready and have all your stuff in a suitcase packed ready so you don't have to go running around."