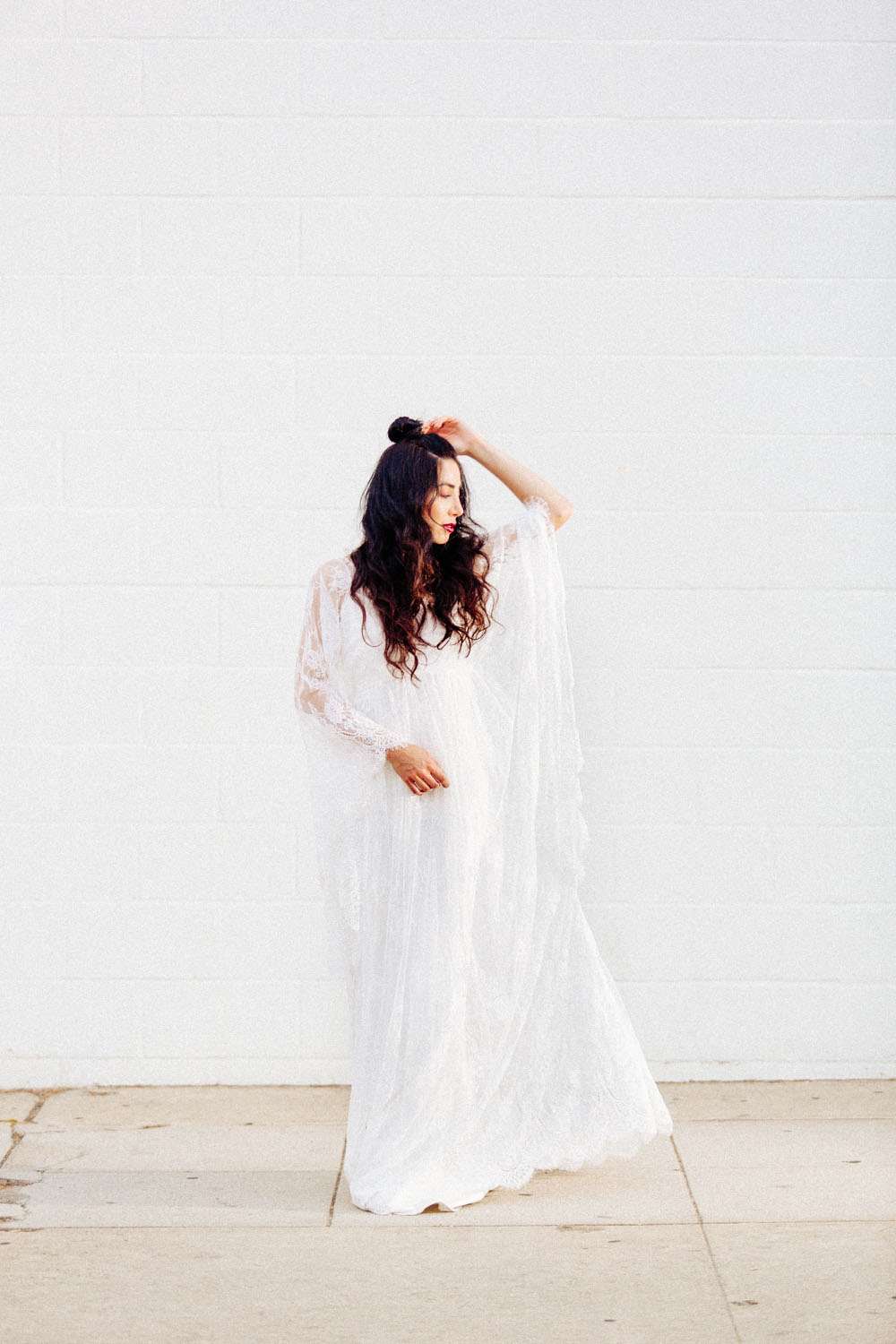 Your wedding dress is probably going to be the most beautiful dress you've ever owned. So don't you think it's such a shame that you only get to wear it for one day in your life!? Wedding photographers The Melideos were thinking about this idea and decided to do a shoot to show that it doesn't have to be like that!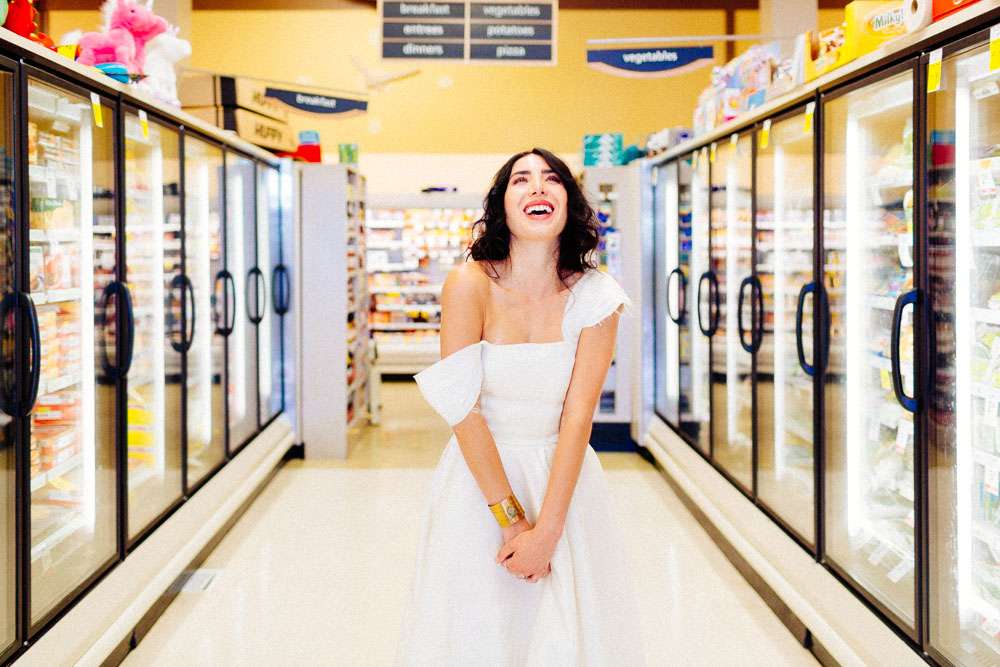 "The idea for the shoot came from personal experience", wrote photographer Mer. "I bought a beautiful dress for my wedding but I've only worn it the one time! So I dreamed up this bride that is so fearless and fun that she wears her gown for her daily errands. She goes grocery shopping, does her laundry, picks up dry-cleaning, all in her fabulous dress."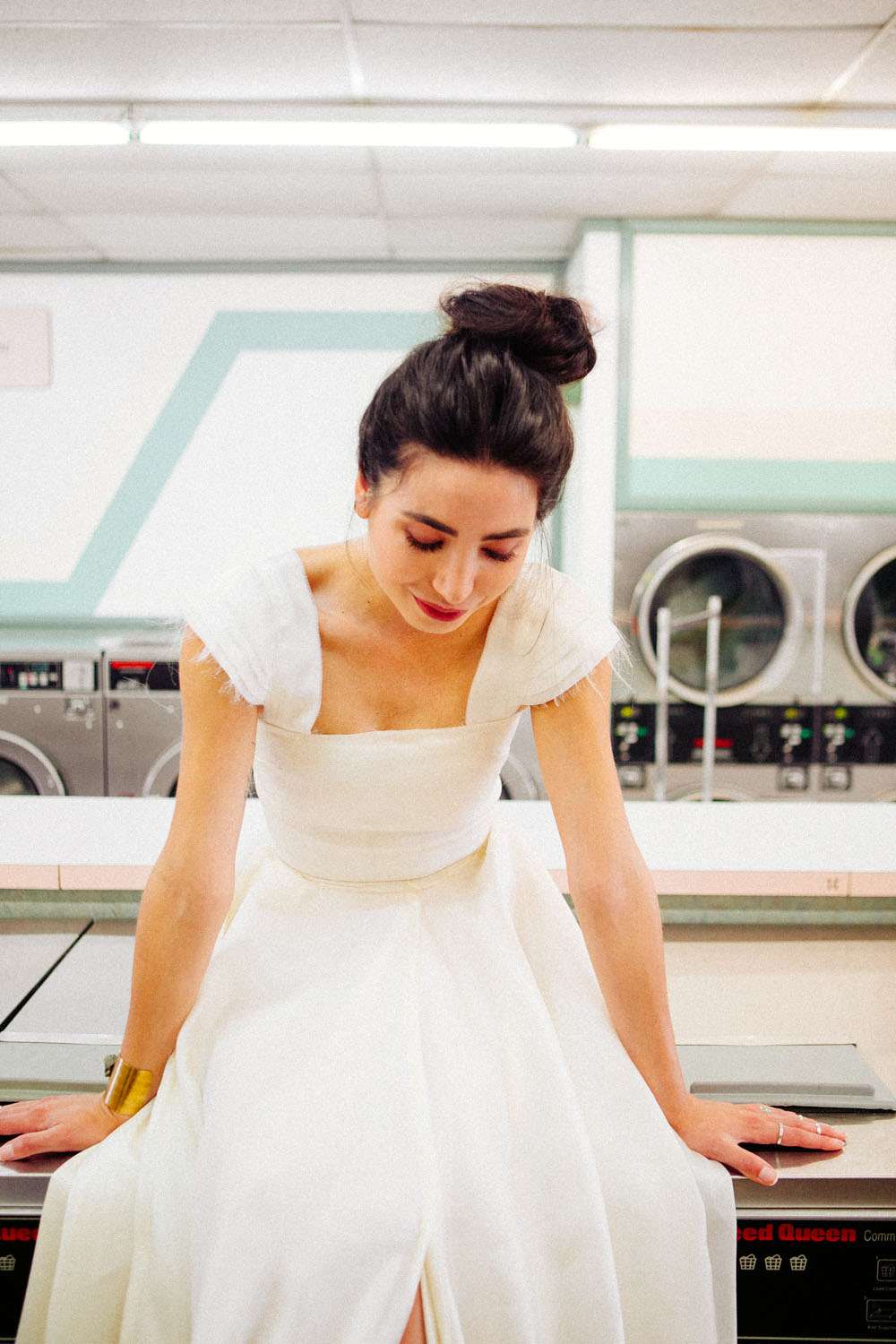 "We recently rebranded our business and we wanted to do a photo shoot to kick off our new site and announce our official move back to New York City", she continued. "We want to bring a more editorial, edgy vibe to the wedding world, which can feel a little too sweet and saccharine sometimes! We were hoping to do something a little bit different than your typical bride and groom wrapped in the veil looking into each other's eyes standing in the middle of a meadow. Something real, gritty, and a little badass. We're also trying to show brides that when it comes to weddings, you can bring out your inner badass too!"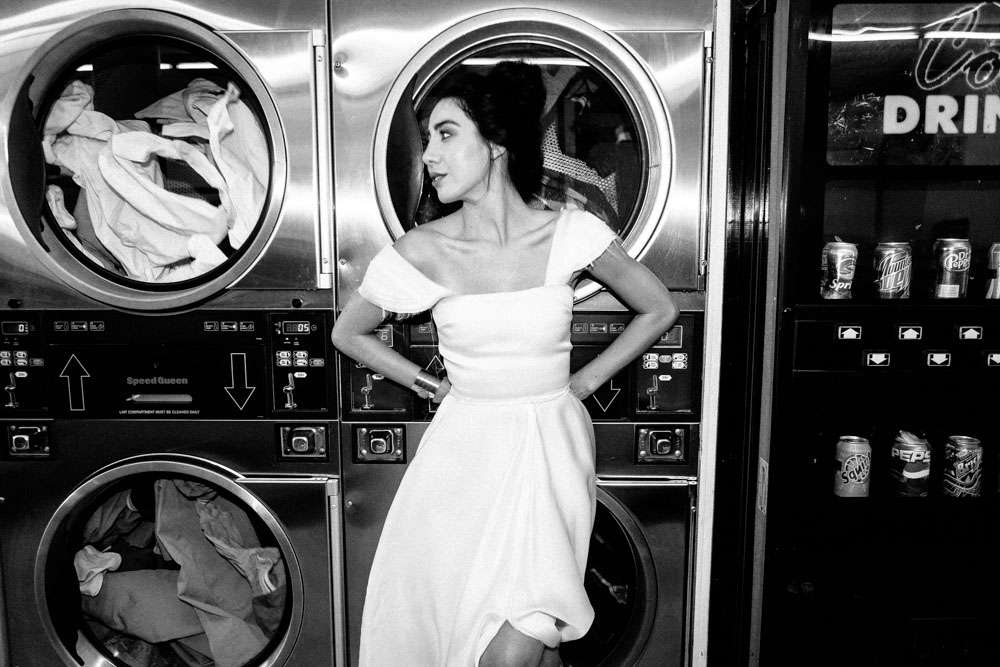 Would you do a fun post-wedding shoot like this?