After lying flat in front of a fan for about 20 minutes straight, we were cooled down enough to get back on the pavement for the next set in our lookbook shoot with Rent Patina. When owner Michelle told Gala, Shauna and I that they'd grabbed a bunch of disco balls, called in some rainbow confetti and balloons, and found some vintage silver roller skates lurking in their collection I had high expectations for what we'd see… but nothing prepared me for this. This set up is literally my dream come true, I'm sure you can see why!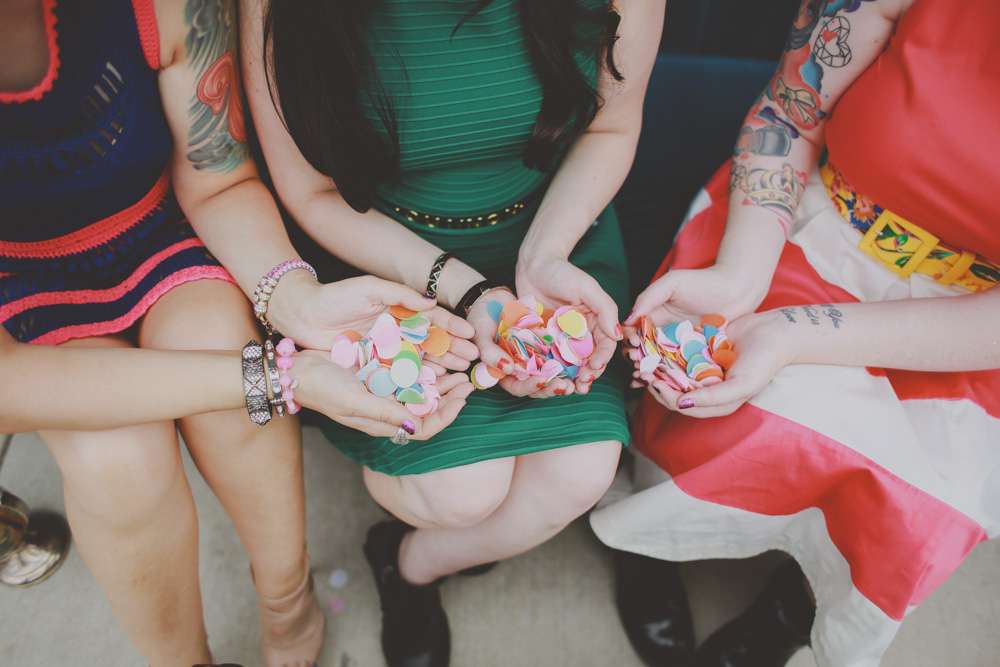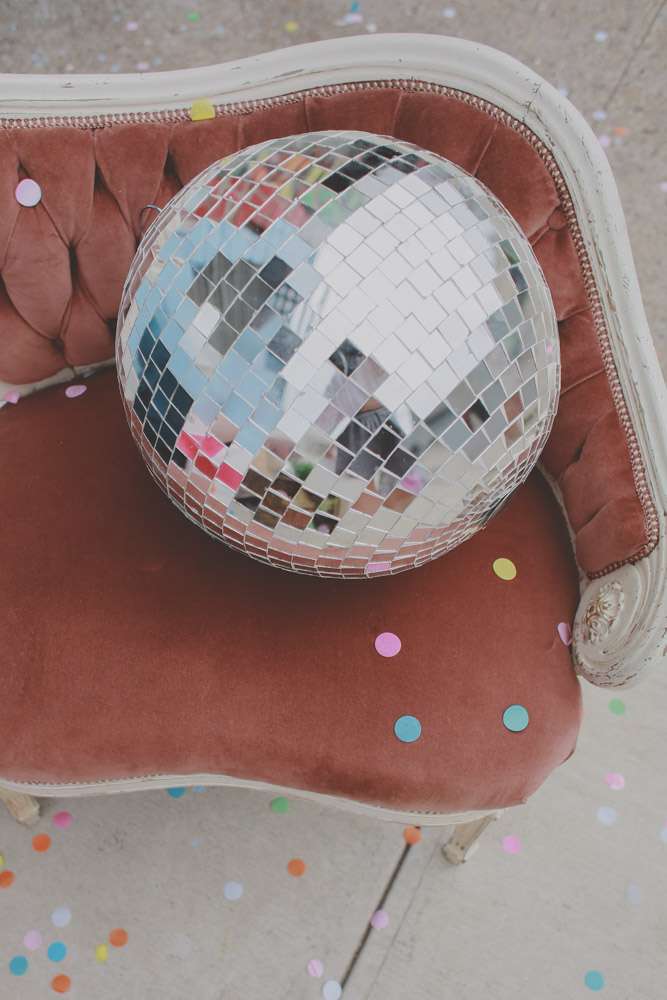 Those of you that pay attention, may recognise the Rent Patina name. I've been lucky enough to feature a few weddings where they've supplied props and furniture and I'm sure you'll agree with me when I say their stuff makes those reception spaces come alive! When Gareth and I got married, I don't think we would have even imagined that you could rent such awesome furniture for a wedding. But if we did, someone try and stop us, we would have hired an empty warehouse and filled that baby to the brim with goodies like these!
And, yes, again with the matching outfits… This time I wore a Kate Spade pink dress and yellow belt (go bright or go home!) which I'd lucked out by finding in the sale in the Soho store a few days previous. Shauna's emerald green dress is an ASOS favourite of hers (her fab 'Oui/ Non' belt is also an old ASOS fave) and Gala rocked a royal blue and pink Nanette Lepore dress and sky high Alice and Olivia shoes.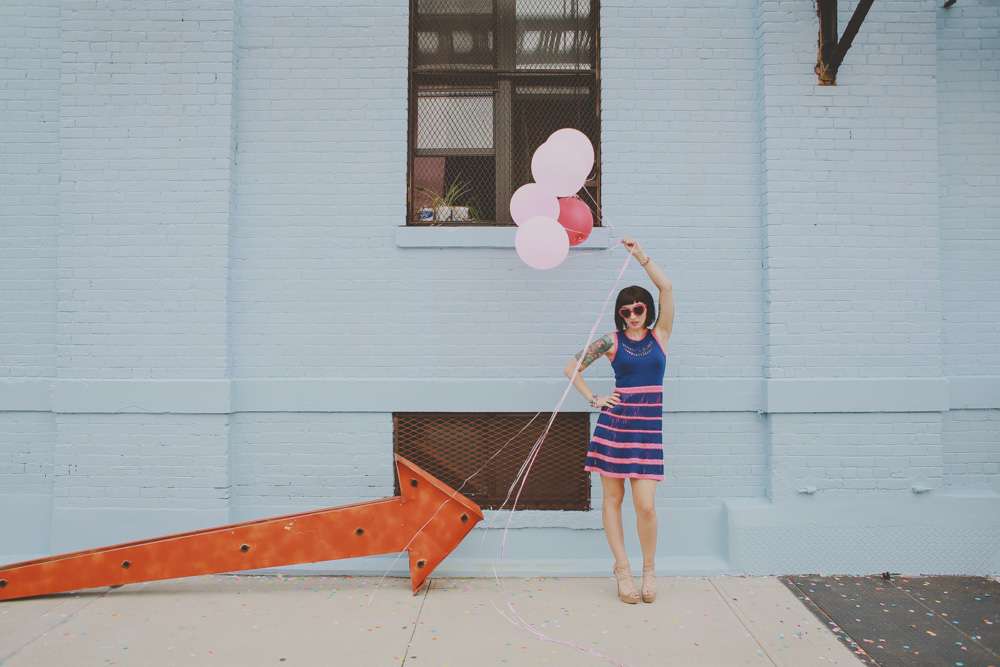 After wrapping this set our photographer Chellise asked if we were up for a quick trip up to the roof of Patina's building for a few last shots… now who would turn down an offer like that?!
Be back here, same time next week to see the final lot of photos and to watch the behind the scenes video (it's a goodie). If you missed part one of this shoot you can sneak a peek over here.